SandRidge Energy Inc. (NYSE:SD)
Bands Volume 200 SMA 50 SMA 20 SMA Videos Alerts Articles Events

DrScience: $SD First they wanted to buy Bonanza Creek Energy, then they didn't. Now the stock is back where it started before the whole embroglio started. Now, the stock is bouncing from the 50/200 DMA. Low risk buy here for a move back to the highs $21.90 before earnings on 2/22 (tentative).
DrScience: $SD holding the 8 EMA, consolidating above the 50/200 DMA.
DrScience: $SD popped from a VS at the 200 DMA, and doing a slow dance Box Step... Inside and up, inside and down, inside and up -- waiting for the band to fire up a Texas Two-Step.
Danzguy: @DrScience $SD A box step on the time line creates a channel. I love channels for the predictability (buy low, sell high). Picked up $DLTR yesterday for same reason. I hope that she doesn't step on my toes!
ROSEY: @Danzguy $SD $DLTR THX FOR REMINDER on $DLTR. Lots of cards and paper products for Feb.14. Happy Valentine's Day.
BocaRick: $SD up 10% PM, Ichan buys 13.5% says will fight M&A plan. #Oil at 3 year high? #WTI, #OPEC meeting next week?
numbers: $SD sandridge energy been alive for about 15 days, set a new high today
woodman: @GreenGhost $USO $UWTI $SD now $SDOC (pink)? Not good.
GreenGhost: @dkoran $WLL $YUCK $MHR $SD Yeah funny how that leverage thing works both ways
dkoran: @GreenGhost $WLL $YUCK Think you are correct. I was looking at this stock the other day and i had that sick feeling that this might go down a lot more or even out of business. Just like $MHR and $SD. Some of the ANAList touting this stock were patting you on the back while pissing on your leg and the same time.
mradams0621: ...
5.15% $SD SandRidge Energy 0.25 25000
4.93% $OLN Olin Corp. 20.00 180
4.33% $YINN Direxion Daily FTS 16.39 5870
3.56% $IMO Imperial Oil Ltd. 30.00 350
1.67% $BTG B2Gold Corp 1.22 18300
1.57% $UUUU Energy Fuels Inc. 1.94 100
0.71% $BTI British ...
mradams0621: ...
5.50% $SD SandRidge Energy 0.28 6860
5.20% $RMT Royce Micro-Cap Tr 7.49 100
5.02% $IBP Installed Building 23.21 100
5.00% $HMY Harmony Gold Minin 0.84 72300
1.49% $PLX Protalix BioTherap 0.89 1500
1.35% $CANF Can-Fite Biopharma 3.01 900

%Chn ...
mradams0621: ...
7.36% $SD SandRidge Energy 0.27 1000
7.35% $SBGL Sibanye Gold Ltd 6.28 2200
7.14% $NSU Nevsun Resources 2.70 151
5.79% $NUGT Direxion Daily Gol 28.50 245120
5.53% $GASL Direxion Daily Nat 8.40 1760
1.68% $NGD New Gold 2.42 5000
1.39% $STRP Str ...
GreenGhost: $Z $SD $SAN $SDRL $BBEP $DDD $SWN $EOG $X $VALE $BTU $CLF $FCX $X $FSLR $TKMR $NFG $FANG $WLL $LUV $RUSL $BABA $YHOO $HP $LFC $TCK had more but made me nauseous ; Just flipping through some stocks from days of yore ; yikes a rama NP in any and hope y ...
GreenGhost: ...
Of course some of the smaller cap more leveraged plays will likely outperform if spot continues to move up. names like $SN and $SD (trade like a millionaire LOL in that 1 buck stock) among others could reverse their downtrends after basing here but ...
prockow: @GreenGhost $SD - what are the chances this goes Bankrupt ?
GreenGhost: @prockow $SD No clue
TRICIA: $WTI Crude over $54.75 --- last night I got a notice from a local pub crawler to watch/buy the following if WTI went over $54.75 $AREX,$AXAS, $CHK,$DNR $GDP, $GDP,$KEG.$NADL, $REXX I bought $SD ytd,at open bought $AREX $↑↑ interest, $REXX low ball bid got filled at 10#0 .. not sure I would have bought both and a bought a swing in $NADL..this is a day trade fav for me ... I will be taking the money and running ... I don't trust the numbers in oil, crude etc .... course I can't tell the difference between trans fluid and antifreeze and I bought fekkin fracking gas wells ( imagine how profitable that is....sigh) ...
LTCSteve: @janner0814 $SLB Yes. I was early to the party. Own $SLB $HAL $EOG $MDR $NBL $SD $XLE. Almost all are $$$. All have tight stops and will ride the wave.
jarch1: $SD back in a half position. Looks to be in the fly or die area.
prockow: @jarch1 $SD - why involved in this , it is dead money .....
GreenGhost: $SD fitty cents higher than the other guy's zero PT LOL Stock rolled over hard today, off 5% and looks to be headed down to the bottom of the canyon. Don't be long this stock. http://seekingalpha.com/news/2349716-sandridge-price-target-cut-to-0_50-with-more-losses-ahead-barclays-says
mkridge708: @GreenGhost and @jnag698 - $SD downgraded to zero by KLR Group: http://tinyurl.com/mumd9vn
jnag698: @GreenGhost $SD- Stocks under $10 is one of The Street's Subscriptions services.
GreenGhost: @mkridge708 $SD Funny that's why I made a post on that stock last night as I'd never seen an analyst report with a Zero PT; I've seen headed for bankruptcy/likely to file but not zero PT. Bonds are still trading at 70 so I suspect they're secured paper. Thanks for the link and post.
GreenGhost: @jnag698 $SD got it; just saying not going to go bankrupt is not really a compelling investible buying thesis IMO.
jnag698: @GreenGhost $SD- Totally agree. Watching the banter. The Street's Dan Dicker says it's in trouble. The Street's Stocks Under $10 says it can weather the storm. Just love battling experts.
GreenGhost: @jnag698 $SD the price action in stock says old Dan's got it right; and he's an far more experienced and well respected that some low paid shclump JC hired. If analysts are any good they work at real firms, with institutional clients, not the Street.com. JMO.
lostsheep: $SD- $1.65c from support at 0. Took a little a 1.63.
GreenGhost: $SD had to post this one got a chuckle ; NP ; first one of these I ever saw and I've been at this longer than I care to admit. Zero price target means company is toast in their view; i.e. the equity is basically worthless. I suspect this will knock this analyst's firm out of the running for the next beauty contest on any potential debt or equity underwriting or could be why they wrote it in the first place! SandRidge Energy (NYSE:SD) -2.8% premarket after KLR Group downgrades shares to Sell from Hold with a $0 price target, cut from $1, citing lower oil price realizations and higher operating expense. SD is likely to exit 2015 with net debt-to-Ebitda "solidly above" 4x, KLR says; assuming $500M-$600M/year capital spending thereafter and ~25% incremental improvement in capital productivity, net debt-to-Ebitda should approximate 5x.
DrChucky: @GreenGhost - $SD - what do you make of its recovery during the day? Is it toast in your opinion?
GreenGhost: @DrChucky $SD not trading that one here but OBV is way under stock and stock is no longer HTB so shorts can reload ; I would suspect it pushes through support and rolls over. What's your view? Toast usually means Chp 11; couldn't tell you if they file at some point; I not a stock analyst just a trader.
DrChucky: @GreenGhost - $SD bottom fishing this one. Trading the swings. stop just under 1.60 and did not get hit today, but recovered. So I am sitting just under my entry. Not an analyst either, so I feel un-informed, just trading the chart swings, and ready to exit anywhere above 2. lol probably like a lot of others.
GreenGhost: @DrChucky $SD just be careful with that one ; short covering is likely what pushed stock up off 1.30 low. Now that buying pressure gone as stock no longer HTB. Stock is weakening very quickly ; check out daily technicals then weekly ...in a word yuck http://stockcharts.com/h-sc/ui
DrChucky: @GreenGhost $SD - thanks for the input. will handle with more care.
jnag698: @GreenGhost $SD- Interesting take. This stock has been one of Stocks Under $10 (Dave Peltier) positions for quite a while. Their position has been that SD should be able to weather the storm. I'll be interested in seeing if their view changes.
GreenGhost: @jnag698 $SD not sure who that is but if that's one of his picks you have to be scratching your head at that one ; stock's been crushed down ~80% off last summer's highs; highly leveraged and on the ropes. Why would anyone want to own that stock given it's price action here for other than a trade? Hoping a stock survives is a far cry IMO from an investable thesis.
GreenGhost: $SD Up PM 8% on release ; big short interest in this one ; could really pop on covering ; might make a decent day trade ; it's 2 buck stock you can trade like a king!
DrChucky: @GreenGhost $SD - long at 1.86. glad to hear your thoughts.
jarch1: $SD back at the 50sma after taking out the recent shorts. Bears watching here for an entry
GreenGhost: @lostsheep $MHR I'd be very careful of that stock when the short squeeze juice runs out. Could very easily roll right back over ; look at $SN and $SD for similar patterns. Ran up hard juice ran out and back down 4% and 6% today alone. If you're trading that one all that matters is the price action.
hwyflier: $SD : Continues to rocket off support line, but resistance now ahead.
DrChucky: $SD - working well today. up 9%.
DrChucky: $SDRL - down this early morning on volume while $SD and $SN are up. that's a new difference in my position list. Anyone see any specific news with $SDRL?
hwyflier: $SD : Now retested and bouncing off the breakout level. Phase 3?
GreenGhost: @hwyflier $SD don't think you want to messing with that stock here. http://finviz.com/futures_charts.ashx?t=CL&p=m5
hwyflier: @hwyflier $SD $MCP : Right. It's getting zero room. I'm really ashamed to say that $MCP is by FAR my best performing position of the year. Scary.
hwyflier: @GreenGhost $SD : Back at resistance line. Taking profits.
GreenGhost: @hwyflier $SD I did same yesterday I think caught some goofy 10 cent bounce from 1.80 to 1.90 or thereabouts; Company is hurting!75% of rigs coming off -line ; Pow.... right in the kisser!
hwyflier: @GreenGhost $SD : Yup, I think .10 was about it today as well.
GreenGhost: @hwyflier $SD Good for you ; better than a poke in the eye. $PEIX is an ethanol play same type of price action up/down/up down it's an ethanol play so oil related and is HTB; I've been in an out of it 4X in last 2 weeks 3 Ws ( one big/2 small) and 1 L ( small) It'll keep you occupied; it has me. LOL Take a look at $RUSL ( check out the 1 min on that puppy...it's HTB
hwyflier: $SD : FWIW , coming off the 50d SMA today.
dkoran: @hwyflier $SD- I am sure yo heard the news yesterday but $SD is cutting back on 75% of their drilling activity. Less revenue, less expenses so not sure where this shakes out as I am not their accountant. I would think this is a stay away unless you are banking on a takeover. Lots of debt from what i recall.
champ: $MILL climbing. $PGH, $GDP, $KEG, $PWE long this morning on the open ...so far all working. Oil and n-gas spec plays. Still holding $MHR and $SD.
GreenGhost: ...
I too, am in the bull within a bear market camp. I posted a detailed argument on same over weekend with some supporting links if you're interested. Think you'll see more price action like in $SD last 2 days which got thumped hard and lost 9% today. ...
hwyflier: $SD : All the way back down to break out level to test.
hwyflier: @hwyflier $SD : Make that last resistance level. Breakout was all the way back to 1.59.
jarch1: $SD crawling along nicely. Good call Woodman
GreenGhost: $SD Repost from last night: 06:59 PM 02/04 $SD Just picked up some of this stock AH @1.83 ; I especially liked the relative strength of how this stock traded today given the plunge in spot oil today. I think it was down 5 cents. The price action suggests there still is some short interest support under the stock and maybe even new longs to boot. Stock is still HTB. Very bullish looking high volume price action continues. Stock is up 14% this morning once again on decent volume. If you want in wait for a pullback it's run too far too fast IMO and needs to digest it 50% move in a few weeks. It's still HTB so short squeeze pressure is still very much in play here but it stills needs a rest IMO; suggest not to chase it.' wait for a better entry.
GreenGhost: $SD out half at 2.12 15% overnight scalpie; see earlier post; hanging on to rest stop at 1.96
dunsek: @GreenGhost $SD nice trade, GG.
GreenGhost: @dunsek $SD Thanks sir; I saw your $COSWF takeover talk by JV partners sent that one to the moon and beyond; nice one for you ; happy you made some nice dough.
lerner101: @GreenGhost $SD Thanks for the heads up on SD. I bought when you first mentioned it late January. Sold part this AM for 49%. Thanks again!
GreenGhost: @lerner101 $SD That's teeriffic! Good for you; bet that feels good to hear that cash register ring. :)
woodman: #oil&gas I posted a list of oil and gas E&P stocks the other day. As is apparent, many in this sector are continuing to run. I have multiple lists next to me, with some overlap, but I can't recall which ones I actually posted here. My main ones that I've been following have been $BBEP $NOG, $EXXI, $SD, $SM, $SN, $OAS, $LPI $PGH $ROSE $MILL $USEG $LINE $AXAS $EVEP. I bought a few of these. But so many are working within the sector, you can almost just throw a dart.
lerner101: @GreenGhost $SD Absolutely!
hwyflier: $SD , $ISIS : Dan, I don't know if I heard this right, but you've got this new technician working with you who predicted weakness in $ISIS and put $SD on our radar, both a few days back? Well, those were both pretty amazing reads.........Do NOT fire him or her.
DrChucky: $SD - still running up. now up 20% at 2.21. a dime above the vwap
jarch1: @DrChucky $SD you might want to put a fib retracement chart on this and look to the .382 and .5 levels to see what is possible.
GreenGhost: $SD Blew out /all out stock at 2.21/2.22/2.23 have way too many positions open to watch and babysit this one; heck it could move even higher from here; beats me. Will look to buy back at expected retest of 50DMA. Made 20% on these lots .
GreenGhost: $SD Just picked up some of this stock AH @1.83 ; I especially liked the relative strength of how this stock traded today given the plunge in spot oil today. I think it was down 5 cents. The price action suggests there still is some short interest support under the stock and maybe even new longs to boot. Stock is still HTB. Very bullish looking high volume price action continues.
jarch1: $NE adding a little to base position. $SD looking super. THANKS WOODMAN
woodman: @jarch1 $SD - excellent choice among that list. Congrats! Wish I picked that one!!
DrChucky: @jarch1 - $SD - started this one at 1.40. 2 is some serious resistance. nice little shallow cup and handle the last few days. watching for strength.
jja2: @DAN I see that $SD isn't on your list but it fits my budget best. I hope it is acceptable and will move with the "Big Boys". I bought some today.
woodman: @DrChucky $SD - I agree with you.
champ: $SD - $SN - $SM -$PWE - $MHR and $LPI these are my oil and n-gas swing plays....all working. Sold 1/2 of $SM and $MHR this morning. Now carrying multiple trailing stops at different levels on all stock. Market could turn at any time ...want to make sure profits will be lock in.
zguy1: $SD - I see some chatter about this name today. I took a look at this chart and I am interested. Does anyone know anything about this company? I am wondering why it is a $2.00 stock? My guess it's the worst performer amongst its peers.
woodman: @moneyHoHo $NOG $SM $SD $SN $AXAS $LPI $USEG $ROSE $EVEP $TPLM $LINE - the ones I mentioned yesterday.
RedBaron: @zguy1 $SD Billionaire Leon Cooperman, founder of Omega Advisors, touted this stock in July, 2014 as one of his 12 best picks. He is a "value investor," no doubt, soon to join our forum.
woodman: #Oil&Gas - I have no idea if energy has bottomed, whether this is just short covering, whether it will reverse down again, stagnate or continue up, but some that look interesting rhrn: $NOG, $SM, $SD, $SN, $AXAS, $LPI, $USEG, $ROSE, $EVEP, $TPLM, $LINE,
GreenGhost: $SN and $SD Stopped out for 3% and 4% gains ; thought oil stocks were starting to bottom. They aren't IMO. 2 day Pop was just a two day short covering rally as bear take some profits. Most have given pop all back ; some even more.
GreenGhost: $SN and $SD added both up 4.3% and 2.2% as shorties rush to cover ; also new position in $HAL at 41 flat
GreenGhost: $SD In at 1.29 larger position longer term play ; basing risk of liquidity event receding IMO
GreenGhost: @champ $SN Don't believe that hedge means protection nonsense ; many including these guys we're hedged down to $70bbl and got killed when oil kept going down. I posted on the abysmal state and sensitivity to spot prices / scenario analysis of $SD's "hedges". In a nutshell they sucked which is why once spot broke $70 the stock really sold off. Go do a search on that ticker and you'll see what I'm referring to. It's about a month or so ago.
GreenGhost: $SD Blam there's she goes up 10%; see earlier post; oil stocks are starting to bottom here IMO think you can start picking at longer term positions.
GreenGhost: ...
Market is undergoing a big sentiment shift IMO which started last week and really accelerated today. Doesn't matter where spot oil is trading IMO. Institutional money is quickly piling into these sectors. Traders have had 2/3 months to compile your ...
GreenGhost: @dkoran A lot of the crappy little leveraged E&P players for example $SD $SN and names like that
mkridge708: $OIL - Currently -1.4%. $SD - Was up about 31% PM on earnings. That's being sold into. Currently up 11.5%.
GreenGhost: @mkridge708 $SD one block of 10 K shares spiked the price very thin PM which gave that 31% reading. I wouldn't treat it valid price discovery. Are you still in that one? I think I remember you bought it last week at 1.55 area with a stop 1 penny below your entry. In any event, I hope you got stopped out and didn't lose you dough. FWIW I wouldn't buy it here; it looks like just some short covering. After all the stock is down about 80% in six months and is HTB. Shorts have to take their profits too.
mkridge708: @GreenGhost - Hi GreenGhost - Yes, I was stopped out of $SD and $SN, both with minor flesh wounds. I'm all about risk management. Thanks for your postings!
GreenGhost: @DrChucky Take a look at my post on $SD from the other day. That puppy went down close to 20% in 2 days suggesting it's on the ropes. I know it's tough not to bottom pick but I think they all head lower. When you start to see bankruptcy filings that's a sign we're closer to the end than the beginning. I think someone posted one today in fact. Hope your trades are doing well. Take a look at Oilfield Services & Equipment outlook section in today's CSFB report on page 6. http://www.schwab.wallst.com/cgi-bin/upload.dll/file.pdf?z0484100az879ffbd6f02240f884db48c2f38cd40a
mkridge708: $SD - Holding its 52-wk low by $0.01 on above-average volume. FD, long a placeholder position.
GreenGhost: $SD I was flipping through charts and saw one you really want to avoid. This stock hit a new 52 week low today and was off over 12% today alone. I have downside target of a buck which is the lower(down) trend-line. As the stock is now trading at 1.50 area a move to 1.00 is another 50% down from here. The stock after trading sideways for a month, has now popped out hard of very tight volatility squeeze. The stock is HTB so no shorting of shares. As to the options they're wildly expensive with IVs north of 100% so you'd want to be a seller of option premium. That leaves a bear call credit spread and the spreads are too wide for IMO fair R/R. Selling naked puts? No thanks as this stock could go to zero. http://finviz.com/quote.ashx?t=sd&ty=c&ta=1&p=d
GreenGhost: ...
Decliners: $EXXI -4.4%. $SGY -4.5%. $HK -4.1%. $EVEP -2.3%. $NFX -3.2%. $SDR -3.3%. $SN -5.2%. $SD -5.9%. $LGCY -2.2%. $CHKR -3.3%. Names such as $BBEP, $LINE and similar companies (MLPs) should also IMO be avoided and they continue to make new 52 w ...
mkridge708: $SD - Small starter position at $2.00. Price-to-Book at about 0.60, which I find attractive. LT, not a trade.
GreenGhost: $SD This stock looks to be on the ropes and is down 7% on the day; over 70% from it's June highs. The massive institutional distribution and very bearish price action suggest to me that continued and even lower oil prices could produce a liquidity ev ...
GreenGhost: $SD I mentioned this stock was behaving like it had found a near term bottom and was grossly oversold, was HTB and had a decent risk reward profile with a stop near 3.50. I got in at an average cost of 3.80 My blind squirrel instincts proved correct ...
GreenGhost: $SD I posted on this stock yesterday as very speculative long. It appears that short covering has commenced and the stock is getting a quick lift as are many in that sector today. Think you can pick almost anyone for a short duration swing trade from the long side. I would recommend too to raise your stops as the trade starts to work because as some point resistance will limit the upside and in fact they could be re-shorted for a further ride down.
MartySS: @GreenGhost $SD I'm in with a starter position will see if this purchase by an insider is a bottom marker "The last SD insider buy occurred when DOBSON EVERETT R purchased a total of 44,300 shares on October 8, 2014."
Visit the Trading Forum to join in the discussion.
| | |
| --- | --- |
| Stock Price | $USD 10.18 |
| Change | -2.49% |
| Volume | 229,896 |
SandRidge Energy, Inc. is an natural gas and oil company, which is engaged into exploration, development and production activities.
Request Video of SD
Already a member?
Sign in here.
Earnings
November 7th, 2018 - 2018 Q3 Earnings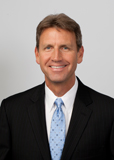 Dan Fitzpatrick
Stock Market Mentor gives you EVERYTHING you need to succeed in the market; all in one place. How easy is that? Dan Fitzpatrick and his elite community of traders share trading ideas, strategies and much more. Dan Fitzpatrick--a world class Technical Analyst, trading coach and regular CNBC contributor--gives you access to all of this with a 14 day FREE membership. Get started TODAY and start trading better TOMORROW with the following premium content:
Nightly video Strategy Sessions with a game plan for tomorrow
Got a stock you want Dan to look at? Just ask.
Patent pending video alerts instantly delivered to you when one of Dan's trading signals is triggered. This is not your typical price alert. This is a short video explaining the action you need to take to make money. No more "Woulda, coulda, shoulda"
Access to over 58,800 stock analysis videos
Access an ever expanding library (58,800) of educational videos that will save you time and make you money
Join a team of friends and traders that have one thing in common; a burning desire to succeed.

Become a Member Today!
Gain immediate access to all our exclusive articles, features, how-to's, discussion group and much more...
Satisfaction Guaranteed!
Your Stock Market Mentor membership comes with a 14 day, no questions asked, 100% money back guarantee!