Sangamo Therapeutics Inc. (NASDAQ:SGMO)
Bands Volume 200 SMA 50 SMA 20 SMA Videos Alerts Articles Events

bRobert: $SGMO $ESPR . . Watching with alert. High upside $BLUE . $SRPT . flags High upside
bRobert: $SGMO . 50d bounce $17 double bottom target . Low risk/high reward . with stop
petros06: $SGMO bouncing off the floor some
rachel: ...
$SGMO
$ROKU – note the difference. The steeper and longer the drop, the weaker the pop. Like a rubber band getting and staying stretched out long enough to take the elastic out of the band.
$DVMT – sloppy pattern, but up at new highs on ...
baronp0329: Keep an eye on $AMRS (up 10.5%) and $SGMO (up 6%), recommended by RevShark. NP, missed the entry. Waiting for now.
steve71: $SGMO $CRSP $EDIT As expected, the CRISPR stocks continue to be hurt by yesterday's report. But Sangamo, using a non-CRISPR editing technique, is bouncing. Flipping out of $SGMO now. Don't want to own ANY of these early stage technologies.
steve71: $SGMO Started a little position at 15.70. I don't think the biology in zinc finger editing carries the same theoretical risk as CRISPR but PPS down 5% $SGMO was up 400% in 2017, but struggling this year.
steve71: $CRSP $EDIT $SGMO Genomics have been hard to hold but they're back and strong. More impressive is strength at the END of the day.
woodman: @steve71 $CRSP $EDIT $SGMO - You are right. They are hard to hold. I still have $CRSP. But $SGMO proved too hard for me to hold. I've had an alert for $EDIT on a move above the 50 day. It's tried but so far has not been able to sustain any such move. Np in EDIT currently.
woodman: $SGMO continues to turn back up. Intraday turnaround - hammer off the 8dEAM - as well.
spmeyers: @woodman $SGMO my problem here is that the long trendline is broken
gbwusc: @spmeyers $SGMO I completely see what you're saying. But it really depends on what scale you are using. If you use the Logarithmic scale, then, yes, the long term trend was broken (but today's action is about to push it back above the line). But if you use the Arithmetic scale, then the last low tagged the trend line almost to the penny. Longer term, I always default to the Logarithmic, but I will also check the Arithmetic as well because sometimes it just works. Anyway, just my two cents. Hope all is well.
woodman: @gbwusc @spmeyers $SGMO - many biotechs are exhibiting this pattern. $BLUE $KPTI, e.g. Broken trends or not, I'm making money off these bounces. If they reverse (rollover) at the 50 days, I'll have to get out.
woodman: @CHOFF $CRSP - I also bought $SGMO yesterday.
woodman: @kshaggy456 $blue - $BLUE is like $SGMO. Rounding back up after a breakdown through the 50 day and pullback to near the 200 day.
JBed: $SGMO A little biotech to watch - coming off a downtrend. I'm accumulating on the way back up.
woodman: @JBed $SGMO - I bought some yesterday. $BLUE has the same look, if you like that look.
steve71: $SGMO Dragonfly. Had to close all my genomics positions for losses. Probably will re-open this one if the next hour remains strong.
woodman: The #CRSPR stocks bouncing off support. $SGMO $CRSP $EDIT. $NTLA is bouncing too, though it fell through 50 day support.
CHOFF: @woodman $SGMO $CRSP $EDIT $NTLA #CRSPR I was hoping to buy $CRSP around $48.65. The pullback was too shallow. Congrats to those that are in this one. I'm still on the hunt to buy some. We'll see if today results in another Feb. 6th type day on the daily chart...similar bounce forming.
steve71: $BLUE $CRSP $EDIT $SGMO Genomics getting slapped around this week. Just seven days ago they were Flavor of the Week. Biotech. Damn. Minimal revenue and no earnings and no products to support the valuations. Makes for a bumpy ride. These four companies are going to remain 2% of my portfolio. The way they're trending, maybe 1% by lunch. Should mention that $BLUE $CRSP and $SGMO are hedged with short call positions. Reduces the paper losses by 20--30%
steve71: $CRSP $SGMO Crispr up nicely on good early volume. The entire field of genomics, CAR-T etc. basically depends on modifying DNA. Sangamo uses "zinc finger nuclease" and that approach is backed by Gilead/Kite with big money. Crispr uses a different approach, derived from a live bacterial enzyme. It seems to be more accurate, which is a huge deal. $CRSP and Broad Institute have recent partial victories in patent law, and the PPS has responded. This is VERY early biotech, with no clinical trials yet running. LTH.
debeers: @steve71 $CRSP $SGMO --I hate to ask you to choose between your 2 babies but if you had to choose, steve71, which would you take for a ride and why ? Thanks
steve71: @debeers $CRSP $SGMO $AIMT Long both, and there are other candidates. This may be like trying to choose between MS-DOS and Mac 20 years ago. But IMO the guaranteed moneymaker is Aimmune. Someone will buy them as they become a cash flow machine. Maybe sooner
debeers: @steve71 $CRSP $SGMO $AIMT -Thanks so much really appreciate your insight, steve. I looked at $AIMT and will relook at that one. In the meantime $CRSP looks great. Congrats to you!!!
steve71: $AIMT $SGMO $BLUE $PTLA Some Board recent biotechs de jour are all outperforming today. Probably worth a screen shot because I bet they close lower. $AIMT has been my largest position for 3 days and I think it has room to run.
steve71: $WMT $AIMT $SGMO WalMart breaks support - out with a 2% loss. Never been in a WalMart and now I never will. OTOH Sangamo and Aimmune are outperforming. $AIMT needs to close above the recent $32 secondary. Long.
steve71: $SGMO Watching Sangamo for an entry. Nice uptrend with a gap up on earnings. Now that gap is filled. WFC and BioInvest raised PT to $40 on 2/28. SGMO and Kite (Gilead) begin collaboration on gene edited oncology products. SGMO supplies gene editing tech for Kite CAR-T and T-cell receptor treatments. SGMO gets $150M from Kite and eligible for up to $3B ($300M/product for 10 potential products). SGMO plan is to license technology for others to develop treatments. Working on ALS and hemophilia (Pfizer). MPS l and ll early stage. HIV is a big interest. T Cell receptor DNA is edited so that HIV cannot bind. Ended Q4 with $244M (plus the $150M) cash and burn of $15M/quarter. Costs will rise but funds good through 2H 2020. Ongoing royalties make this one of the safer biotechs to own.
steve71:
mharps: $SGMO-moving
mharps: $SGMO starter based on relative strength not the best entry but not bad
indigo1948: $SGMO - biotech breaking out.
captron: $SGMO @woodman - Believe you had an interest in this co. at one time. I am watching to see if it can break yesterdays high. Strictly speculation. https://apnews.com/4ae98919b52e43d8a8960e0e260feb0a/AP-Exclusive:-US-scientists-try-1st-gene-editing-in-the-body
woodman: @captron $SGMO - Thanks. Yes, at one point I did have an interest. No position at this time. I have only two biotechs right now -- $SRPT and $BLUE -- and I am trying to keep myself to holding a rather minimal number of them at any one time. Some day, I will likely buy $DVAX back, which by the way is bouncing off the 100 day today.
Vehid: What's your take on $SGMO? Is it any good for swing trade? Thanks
woodman: $SGMO pullback to the 50 day and triple bottom area may be a good spot for a swing trade, though there still is ~8% down to make a true triple bottom as well as a bottom BB test. But the 50 day worked for this one in early August.
vblegacy: @woodman $SGMO What about earnings tomorrow?
woodman: @vblegacy $SGMO - small cap with no earnings and a pipeline in the relatively early stages but getting closer to bigger things. The bigger issues are catalysts (three that I know of coming late this year or 1Q18) and how much tankage is coming this week in bio and pharma stocks if Trump hits drug pricing hard as some expect.
issues: I was looking over etf sectors and found the highest since March 21st would be: $PBE (19%) $FAS (18.7%)$TNA (16%) $IBB(15%) $XAR (13.3%) $QQQ (12.2%) $XLV (11.6%) ... I was most curious about PBE since I hadn't heard much about it. It's portfolio consists of: $BIIB $GILD $AMGN $ILMN $CELG $ALXN $VRTX $UTHR $SGMO $FGEN... Dan just now had an alert go off on GILD. He said (at the time) to buy at $85 and put a stop at $82.55. So I guess you would be out if you did what he said. I will add to my position when I see the green up for a day. PBE is the one to watch since it's been the best! Wad'a say?
TRICIA: Other #CarT , Gene Editing tickers that are riding on $GILD/$KITE coat tails include $SGMO,$ZIOP, $SBGL, $BCLM ....
debeers: $SGMO/$EDIT/$KITE/$SPPI/- If you are going to break your own rules, most likely biotech is the place to do it.
tjv821: $sgmo rising off back to back flag patterns on fast track on their metabolic drug
Bridget: $SGMO missed the buy point at $9 but this is breaking out.
spmeyers: $SGMO breaking out
Bridget: Notes: $XLV Health care, most are over extended $HUM - breakout and pullback $JUNO - coming out of base $TEVA - inverse H&S $LLY - working, but not too extended $THC - big move on volume today $AZN - breakout $SGMO - breakout $SINA $WB - gap down but found support $BZUN - still looks good $TAN - solar stocks up on border wall rumors, but this move looks over done, wait for pullback $WTW $MCD - both working, correlated perhaps? :) IPOs $CVNA - working $TRVG - coming out of flag $FND - zig zagging but working
Bridget: Notes: Pretty quiet day. $XLV $XBI is up again, most other sectors down or flat $AMGN and $BMY seeing a bump $PLSE another new high, $SGMO looks promising $RUN and $VSLR - short squeeze $ORCL - breaking out, ER tomorrow after close $XRT is still getting crushed $COST - down again today $CMG - down big but resting at 200DMA $CTRL - at a good buy point $LMT - new 52 week high $MCD - new 52 week high $WTW - working $XOP $XLE down again today but seeing some bullish divergence. I'm not opening any bearish positions here.
justinp: @Bridget $XLV $XBI $AMGN $BMY $PLSE $SGMO $RUN $VSLR $ORCL $XRT $COST $CMG $CTRL $LMT $MCD $WTW $XOP $XLE The timing is great on these summaries - very helpful.
traderbren: $SGMO -- np, but getting a bid.
woodman: $SGMO - been long this one off a bottom. Now meeting some resistance at the the 50 day, and putting in a little flag, but seems poised to get through. Above that - about 5% higher - is the start of a big gap.
woodman: $SGMO reviving. Next hurdle: 50 day.
steve71: $BMRN $SGMO Hemophilia A is a prototypical disease candidate for cure with gene therapy. The defect is a discrete DNA sequence on the X chromosome, resulting in very low Factor8 levels. BioMarin is the first company to treat humans. Their very small P1 trial showed Factor 8 levels up to 67%. Sangamo will be next in the pool, but so far has treated only animals that squeak. The current US drug cost for Factor 8 replacement is $4B/year. It's a big opportunity. As Woodman noted, $BMRN celebrated last week with a 7.5M secondary @ 96. PPS is now rising off the 50 dma. I opened a LTH position last week, and added today at 93.50.
judysteiner: $SGMO--data on hemophillia presented
Aragorn: @judysteiner $SGMO I see that Judy FTC to the upside for this one my Matrix rates it a 92 and a buy GL
tjv821: $sgmo totally missed this move
TRICIA: #ASH2015 Dec 5 expect CARt and Gene Tx cos. ($BLUE, $JUNO, $KITE, $SGMO etc) to be very volatile .. no pos but eyeing beaten down BLUE and maybe a little KITE .
TRICIA: $BLUE and $SGMO jumping on #ASH buildup
prockow: @TRICIA $BLUE $JUNO $KITE $SGMO Can you update us on your thoughts of CLDX ?
judysteiner: $SGMO,$GNRC --WORKING FOR ME
TRICIA: $BLUE - $SGMO decides to delay for it's Beta Thal program ... It should mean good news for $BLUE --- but don't assume the market will get it ...http://finance.yahoo.com/news/sangamo-biosciences-announces-joint-steering-200200157.html
prockow: $SGMO- I am thinking of adding here ....
TRICIA: @prockow $SGMO --for chart reasons?
prockow: $SGMO- entered today after earnings call
TRICIA: $SGMO -- up 10% book it
TRICIA: ...
With the exception of $BLUE and maybe $SGMO, both of which have advanced trials for sickle cell and hemophilia, I must temper my enthusiasm and hold
only placeholders in select CaRT's until we get through PhaseII's at least a year away.

FD: Lon ...
TRICIA: #CARts are ALL moving ... don't get crazy here ... $BLUE $SGMO (a Blue wannabe)have important data coming up ... I am long BLUE and $NLNK. I have small positions in XON, ZIOP, JUNO, KITE, TRIL as prev mentioned... I bought a little $CLLS and added $CLDN this morning ... Iam watching volume etc on all these and of course very anxious for data from BLUE and CLDN
TRICIA: $BLUE - nice move ... watch $SGMO --
TRICIA: SWING TRADES -- looking good in the CARt's for swing -- $BLUE, $ZIOP, $NLNK, $SGMO, $SRNE, $AGIO, $JUNO .... SCALE SCALE SCALE ( that means scale in ) and if you buy them all.... then I will send you a dunce cap $CLLS - I am watching .. ( this is the IPO that represents the CARt company that has the strongest IP ...( and it matters)
TRICIA: CAR t's Gene Editing & Gene Therapy - tickers .. seems what goes WAY up must go way down.... I hate that ! Last Thursday I encouraged some profit taking ... ther may be some buying opportunities for short term trades tomorrow ... watching $SGMO, $BLUE, $ZIOP, $XON, $KITE, $JUNO, $CLDN and a few others ... also bought 10 shares of $CLLS as placeholder (IPO'd this am) --- this is the company with critical intellectual property in this space --
steve71: $CLDX $PTLA $SGMO $ZIOP Interesting that several small biotechs cresting above the red tide. $ACAD, suffering through Day 2, isn't one of them.
TunaHelper: Article in SA warning for Sangamo ($SGMO): Beware Of Sangamo: 20-Year History Of Failures, Misadventures In HIV, And Flawed Approach In B-Thalassemia http://seekingalpha.com/article/2986046-beware-of-sangamo-20-year-history-of-failures-misadventures-in-hiv-and-flawed-approach-in-b-thalassemia
TRICIA: @SeaKingA $BLUE - the acquisition may have been an influence ... I think this gets driven by (?) SCD experts on twitter etc...The CEO is a helluva salesman ...(complementary) ... I remain concerned about $SGMO ... my solution is to hold both in small amounts..
steve71: $ACAD $ZIOP $SGMO Small biotechs are all popping on the Pharmacyclics news. I'm writing calls on all of them.
TRICIA: $BLUE - Baker Brothers allegedly buying ... @Green Ghost can you confirm? or tell me where I should look Here is prop think review of Sickle cell .... https://propthink.com/heres-bluebird-bio-investors-know-sickle-cell-disease/ Now remember, it is not just $BLUE -- $SGMO thinks it has something too
TRICIA: $SGMO: Quite an exciting set of announcements-- Sickle Cell Gene therapy --- ($BLUE is the ?? leader ) http://blog.cirm.ca.gov/2015/03/04/one-time-lasting-treatment-for-sickle-cell-disease-may-be-on-horizon-according-to-new-cirm-funded-study/ https://www.cirm.ca.gov/our-progress/disease-information/sickle-cell-anemia-fact-sheet AND earlier this week $SGMO pioneers AIDS treatment, gets go-ahead for Phase I. http://bit.ly/1FWCA1r "'Cure' is a big word, but there's hope." This could be an important step towards the Holy Grail of AIDS therapies, curing the disease http://blog.cirm.ca.gov/2015/03/03/the-search-for-a-cure-how-stem-cells-could-eradicate-the-aids-virus/ …
TRICIA: $BLUE $SGMO --- BLuebird has the lead on beta thal BUT SGMO is right in there now .. watch these 2 CAR t's...
woodman: $SGMO - on the way back to test its 2014 high?
TRICIA: @DAN - #CARt $JUNO, BLCM, KITE, $BLUE, AGIO , $QURE and wannbe's $SGMO,ZIOP, XON - $GILD ---it is a repeat rumor you are right - - I too hate being left out BUT I think these are very difficult to trade so I hold placeholders in all of these and watch.... as I mentioned in another post -- there are conference coming up March 8-11 - I think we will have some progress reports then ... I see $GILD buying a #NASH candidate before a #CAR T candidate ... and the real trouble with #CAR t, #GENE Therapy etc space is that new companies keep coming to market AND the IP intellectual property is in question in all 25 of them ... that is a real caution flag ....
tjv821: $SGMO anyone have an thought on this one
woodman: $SGMO on fire. No position.
woodman: @moneyHoHo $SGMO - well, I did buy it ... only to sell on weakness. Then it drove off with a kick of gravel in my face.
prockow: $SGMO - having a good morning
woodman: $SGMO - I guess I should have held this one. Wow.
TRICIA: $SGMO - this is the company that has me concerned re $BLUE .... beta thal and sickle cell
woodman: @Bridget Car-T/Gene Therapy/Gene Editing stocks are a tough neighborhood in which to make lemonade money these days. See $AGIO $BLUE $JUNO $CLDN $BLCM $SGMO $AVAL .... Hoping they hold up, but I just don't know.
woodman: $SGMO - popping back above the 8dEMA.
woodman: $SGMO - worth watching here. http://finance.yahoo.com/news/sangamo-bi... Battle between genome editing companies $SGMO and $BLUE in the same TA. Fyi - SGMO reports 2/10 after. Long both.
woodman: @moneyHoHo $SGMO - ZFP is a technology that it employs, but are you thinking of Cellectis's claimed patent and the coming war over CRISPR? SGMO, fwiw, says it won't be impacted by Cellectis patents. http://www.biopharma-reporter.com/Markets-Regulations/Cellectis-patent-surprises-biopharma-could-block-CRISPR
TRICIA: $BLUE --@Ginny, @Woodman ..my adulation for this company dulled a bit when I learned that $SGMO may have both a beta thal AND sickle solution .. and at JPM, they were further along than I knew.. I love this CEO, and he is respected by both buy and sell analysts ... having said that ..... we have time ... keep watch but lets see some more results - This is one of the 4 place holders for me ... more later ...
TRICIA: ASH 2014 --- Starts this weekend in San Francisco $CELG $INCY $IMGN $ISIS $PCYC $SGMO - All have solid presence at ASH beginning Friday http://www.hematology.org/Annual-Meeting/ JUNO, $KITE $BLUE, $ARIA, $ABBV, $GILD, $ABBV, $CLDX $BMY, $RHHBY --- also have booths and abstracts etc ...
Aragorn: $SGMO moving up nicley PT initiated by JPM 22 FYE 2015 yesterday
janner0814: @Aragorn I know this sounds wacko, however if $SGMO is really doing an "odd" (weekly) double bottom, then the PT would about $22.09 - $22.42? Currently at $14.10. I like the R/R.
issues: $CELG JAZZ $LCI BITA TMKR ARWR $SGMO CLDX These are a few of my favorite things... @bsnceo Thanks for your input about what's in @Dan's long term account. It's only a "broad" question if he hold a lot of different shares, right? If he has only a few then it's not a "broad" question at all, right? So I'm thinking it's not a "broad" question since he seems to have taken a BEARish attitutde since this past week end... So my guess is that he hold less than a dozen stocks long term. Common @Dan answer!
bwcarnation: $GILD -just noticed it selling off...guessing on the news from $SGMO concerning HIV drugs....anyone with more understanding would appreciate their comments
emi: $GILD Freefall - might be due to $SGMO news of a therapy that would eliminate daily dosage of medicines for HIV. $SGMO up over 20%. Very interesting! Maybe I should buy a little.
emi: $GILD - $SGMO news - http://tinyurl.com/ka7lghy
judysteiner: MPEL-adding alittle here. Sold $SGMO into the highs today and 3/4 MDVN. Holding soe of the solars that r working.
Tim S: Notable earnings after Tuesday's close $ACGL, $ANDE, $BDE, $CALX, $CEB, $CNVR, $CRL, $CSOD, $CUTR, $CVA, $DIOD, $DVA, $EEFT, $EGN, $FEYE, $FOSL, $FRT, $HTS, $JIVE, $MKTO, $MRIN, $MX, $PHH, $PKG, $PL, $QDEL, $RLOC, $RPXC, $SCI, $SGEN, $SGMO, $SKT, $SSNC, $TRIP, $TRMB, $TWTC, $VSAT, $WSH, WU
nb8702: SGMO: Thought I'd swing over from OMM and share info. Today I noticed high money Flow on $SGMO and this is what i found: Look at the Jan15 $7 and $15 call #options volume both at 30,000. Than look at the Jan16 20/25/30/32 call #options. All at 30,000. It appears someone is rolling?? (huge) from Jan15 to Jan16. Knowing that Trica and others in SMM follow $BIO stocks thought this might spark an interest or at least raise a brow. Looks like someone is anticipating a deal, FDA approval, a drug to release in the pipeline going to reap huge gains over 2 years of stellar revenues , etc.
emi: $SGMO - @nb8702 - Thanks for heads up.
Tricia: SGMO: @nb amd emi - f/d No position
a few weeks ago there was an announcement 1/08/14 - Sangamo BioSciences (SGMO) Multi-Million Dollar Agreement With Biogen, Sequenom (SQNM) Prenatal Diagnostic Patent ..."Biogen Idec and $SGMO reported an excl ...
Visit the Trading Forum to join in the discussion.
| | |
| --- | --- |
| Stock Price | $USD 11.02 |
| Change | -3.67% |
| Volume | 1,008,660 |
Sangamo BioSciences, Inc., is a clinical stage biopharmaceutical company engaged in the research, development and commercialization of engineered DNA-binding proteins for the development of novel therapeutic strategies for unmet medical needs.
Request Video of SGMO
Already a member?
Sign in here.
Earnings
November 7th, 2019 - 2019 Q3 Earnings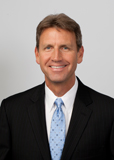 Dan Fitzpatrick
Stock Market Mentor gives you EVERYTHING you need to succeed in the market; all in one place. How easy is that? Dan Fitzpatrick and his elite community of traders share trading ideas, strategies and much more. Dan Fitzpatrick--a world class Technical Analyst, trading coach and regular CNBC contributor--gives you access to all of this with a 14 day FREE membership. Get started TODAY and start trading better TOMORROW with the following premium content:
Nightly video Strategy Sessions with a game plan for tomorrow
Got a stock you want Dan to look at? Just ask.
Patent pending video alerts instantly delivered to you when one of Dan's trading signals is triggered. This is not your typical price alert. This is a short video explaining the action you need to take to make money. No more "Woulda, coulda, shoulda"
Access to over 64,300 stock analysis videos
Access an ever expanding library (64,300) of educational videos that will save you time and make you money
Join a team of friends and traders that have one thing in common; a burning desire to succeed.

Become a Member Today!
Gain immediate access to all our exclusive articles, features, how-to's, discussion group and much more...
Satisfaction Guaranteed!
Your Stock Market Mentor membership comes with a 14 day, no questions asked, 100% money back guarantee!