Sohu.com Limited (NASDAQ:SOHU)
Strategy Session

March 5th, 2019

00:16

Strategy Session

March 5th, 2019

01:21

Sector Spotlight

February 22nd, 2019

00:32

Strategy Session

October 23rd, 2017

00:02

Stock Watch

May 19th, 2017

01:11

Stock Watch

March 10th, 2017

Price Alert

00:12

Sector Spotlight

March 10th, 2017

00:12

Strategy Session

February 7th, 2017

02:33

Sector Spotlight

October 14th, 2016

00:34

Strategy Session

September 29th, 2016

00:48

Sector Spotlight

December 4th, 2015

00:51

Stock Watch

August 1st, 2015

00:09

Strategy Session

July 9th, 2015

00:06

Strategy Session

July 8th, 2015

00:49

Strategy Session

January 26th, 2015

00:29

Strategy Session

January 21st, 2015

00:41

Strategy Session

January 20th, 2015

00:30

Strategy Session

December 29th, 2014

00:24

Strategy Session

December 22nd, 2014

00:16

Stock Watch

December 19th, 2014

00:48

Strategy Session

December 18th, 2014

00:06

Stock Watch

December 13th, 2014

01:25

Stock Watch

November 14th, 2014

00:10

Strategy Session

November 6th, 2014

00:35

Strategy Session

September 2nd, 2014

00:13

Strategy Session

August 20th, 2014

00:15

Strategy Session

August 19th, 2014

00:29

Stock Watch

August 16th, 2014

00:04

Strategy Session

August 13th, 2014

00:13

Strategy Session

August 11th, 2014

00:17

Stock Watch

August 8th, 2014

00:23

Sector Spotlight

July 18th, 2014

00:06

Strategy Session

June 30th, 2014

00:31

Strategy Session

June 26th, 2014

00:40

Strategy Session

May 15th, 2014

00:06

Stock Watch

April 25th, 2014

00:02

Strategy Session

April 8th, 2014

00:08

Strategy Session

April 7th, 2014

00:22

Stock Watch

March 28th, 2014

00:11

Strategy Session

March 27th, 2014

00:35

Strategy Session

March 26th, 2014

00:20

Stock Watch

March 22nd, 2014

00:39

Strategy Session

March 17th, 2014

00:30

Stock Watch

March 14th, 2014

00:19

Stock Watch

March 1st, 2014

00:26

Strategy Session

February 10th, 2014

00:09

Sector Spotlight

February 7th, 2014

00:27

Strategy Session

February 5th, 2014

00:22

Strategy Session

January 7th, 2014

00:21

Strategy Session

December 19th, 2013

00:13
Bands Volume 200 SMA 50 SMA 20 SMA Videos Alerts Articles Events

scottrades: Some #Earnings to be aware of this week.. $WMT $BABA $NVDA $HD $NAT $TGT $LOW $SE $BIDU $BJ $M $AAP $IQ $TTWO $MDT $OAS $BBY $MCK $SOGO $TJX $INSE $SOHU $FL $DNR $EXPE $ADI $PANW $CBL $DE $KMDA $SPLK $HRL $INTU $EXP $WB $NIU $HZN $TNK $TRVG $IGT $BILI $OMP $URBN $SNPS
Wykeman: @champ $FXI $KWEB $WB $BIDU $JD $IQ $TME $BABA $YY $SOHU. Also chinese moving. $YINN
champ: @Wykeman $FXI $KWEB $WB $BIDU $JD $IQ $TME $BABA $YY $SOHU $YINN,... .....Yes, everything is moving...and it sure looks like names in this sector, is the place to be. I will be swinging my positions. All the Asia/Pacific investors and traders will be #following our markets tonight,....then all the markets in Europe, in the morning. .....Risk-On, for now...even $EEM and $EWZ, are both moving. .....It is all about the new trade-deals, working for 2020. The planners, can now plan. Phase 1, is better than nothing. Plus the USMCA, is double the China trade size. ......However there still are, the believers and the non-believers, the Bulls and the Bears and that will never change....plus the watchers, are still slowly moving in.
Wolf: @DAN #Earnings Can't commit to every day, but will make an effort. Some days like now are overwhelming with 500+ earnings. I look for 500,000 volume (300,000 minimum), premarket trading, usually plus or minus 5% or a volatile stock like $SOHU. *** Inexperienced traders, PLEASE BE CAREFUL with these tickers. There is a lot of volatility immediately after earnings.
Ajax4Hire: ...
$ABT $ABUS $ACIA $ADRO $AEM $AFL $AGCO $AGX $AIG $ALGN $ALKS $ALL $AMP $AMT $ANAB $ANF $ANTM $AOBC $APA $APT $APYX $ASH $ASIX $AYI $BAX $BCRX $BEAT $BIDU $BIIB $BKD $BKNG $BLMN $BLOK $BMY $BOOM $CACC $CALA $CARS $CCI $CDE $CELG $CENT $CGEN $CHK $CLV ...
Aragorn: @Ajax4Hire $ABT $ABUS $ACIA $ADRO $AEM $AFL $AGCO $AGX $AIG $ALGN $ALKS $ALL $AMP $AMT $ANAB $ANF $ANTM $AOBC $APA $APT $APYX $ASH $ASIX $AYI $BAX $BCRX $BEAT $BIDU $BIIB $BKD $BKNG $BLMN $BLOK $BMY $BOOM $CACC $CALA $CARS $CCI $CDE $CELG $CENT $CGEN ...
rachel: ...
$SOHU – basing at $20. Stop below $20.
$SINA – SINA/WB are down on earnings. Now they need to rebuild. Watch them only.
$WB – Needs to break above 200-day MA before you should buy.
Pot:
$CRON – nice breakout from high sque ...
DAN: Good morning. Stocks are a bit higher this morning and it's looking like the S&P is going to push through 2800, thereby eclipsing the December 3rd high --- which was the last glimpse of blue sky before stocks started imploding. Aside from just p ...
rachel: ...
6. $SOHU – Buyable here for early entry on a pullback buy. Still in base, but higher lows. Stop below $19.50.

7. $BABA – Breakaway gap today on slightly less than average volume. You are chasing now. Wait for the next pullbac ...
efrain007: $SOHU down 15% watching for a trade
PhilHarmonic: @efrain007 $SOHU Did you get in?
efrain007: @PhilHarmonic $SOHU No, didn't feel good about it. Thought of buying when the 5min candle closed over VWAP but didn't feel comfy.
woodman: $YY $SOHU $SOGO have potential. Many others too. #Chinese stocks.
bRobert: $JD $SOHU ADX cross..
JBed: $SOHU finally going up.
bRobert: @JBed $SOHU Very bullish weekly chart. Successful retest weekly breakout Target $75+
JBed: $SOHU Added on pullback. Fairly tight stop,
bRobert: $SOHU low risk/high reward. stop below
woodman: $JD pulled back to the 200 day where it has found support. Others #Chinese stock pullbacks of interest: $SINA $BITA $SOHU $WB
bRobert: $SOHU Starting to reload (SCALES) Weekly breakout tested.
bRobert: $SOHU Sold profitable position prior to earnings. Retesting weekly breakout today. Stalking next week for safe reentry. 50d close by.
bRobert: $SOHU Not a lot of attention given . Great weekly. Flag after power move. Flag undecided. Risky entry until it decides. Measured move target is in 80's
bRobert: $SOHU Flag Trigger $71. Target $80+
bRobert: $YRD . $SOHU YRD Weekly breakout continues. nh. Trailing stops raised. SOHU . resting here but not done. Weekly target $80+. Yesterday rolled deep in the money calls up to at the money call spread . MAR 70 - 80
bRobert: $SOHU major breakout continues.
bRobert: $SOHU Day 2 pop. calls rolled up. Target $80 from weekly
bRobert: $SOHU clean breakout from base
bRobert: $SOHU Huge volume breakout continues . SINA also perky.
bRobert: $SINA $SOHU Sina low risk entry. Stop below Target 121+ Sohu giving you low risk/high reward entry or wait for move above $58
bRobert: $SOHU Setting up for breakout. Will add on strength when confirmed
bRobert: $JD . $SOHU JD Low risk entry. Starter position . Stop $36.80. Patient counter trend trade. Should soon start run into singles day. SOHU . Looking for resumption breakout to add.
Aragorn: $SOHU in full breakout mode today
woodman: $EDU @DAN - good call yesterday. I was looking at it and $SOHU, and your post nudged me toward $EDU.
woodman: @DAN $EDU - $SOHU, among Chinese stocks, looks interesting too here at the 50 day.
DAN: @woodman $EDU $SOHU Agree. Especially EDU. Pretty steep decline...but the 50-day MA is holding
woodman: #Chinese Stocks having a nice day. All but two on my watchlist are green. (I've posted them before, which you can find by clicking on #Chinese .) Some have already moved a lot and are extended. Others, like $WB $SINA $SOHU $BITA $NTES, and some others, aren't in bad spots right now.
woodman: @audrina0904 #Chinese - watchlist (in order of today's performance as of a little while ago): $TCEHY $MOMO $NTES $BITA $JD $CTRP $SOHU $SINA $EDU $BABA $TAL $WB $BIDU $YY $CYOU
audrina0904: @woodman $TCEHY $MOMO $NTES $BITA $JD $CTRP $SOHU $SINA $EDU $BABA $TAL $WB $BIDU $YY $CYOU #Chinese THANKS!
JJT1: $SOHU, $MOMO $BIDU Wow these and others big gap up at open and then whoosh down to yesterday close or below!
JJT1: $SOHU Sold Jun 45 Calls for B/E+ little nervous at today non action and next week expiration.
JJT1: $SOHU Looks to be starting phase 3 and moving just above prior support line of sept highs and stochastic cross on daily. Jun 45 calls for swing trade.
spmeyers: @JJT1 $SOHU maybe, but I tend to distrust moves after a sharp pullback from a parabolic thrust higher; move after a gradual pullback is safer
JJT1: @spmeyers $SOHU Think more people thinking like you. Volume pretty low, most in wait and see mode...
woodman: @JJT1 @spmeyers $SOHU -- look at $BITA. I think it offers a potentially greater percentage move to short term resistance. I mentioned it on Friday when I bought it.
JJT1: @woodman $SOHU $BITA Certainly having good day today! So on $BITA, smart money was on Friday? ;-)
woodman: @traderbren $BITA - I like it. I mentioned it on Friday when I bought it. I posted earlier today, in response to a post about $SOHU, that I liked $BITA better (than $SOHU) in terms of the potential percentage move back to resistance.
StockMarketMentor: A Price Alert has been triggered for $SOHU Sohu.com Inc.. Click here to view associated video clip: http://stockmarketmentor.com/stockanalysis.html?ticker=SOHU&clip=82970
traderbren: $SOHU, $SINA, $NTES -- all getting a bid this morning.
greenpatrol: @ROSEY @DAN @HUMBLE I agree with Rosey. Would definitely rather have too many alerts, redundant or otherwise, than too few. Have only received one today so far ($SOHU).
Bridget: $SOHU huge volume today and big day up but struggling to break through the 200MA. I'd put this on your watch list. I also see an upcoming golden cross.
DAN: $SINA $SOHU $BABA $QIHU -- gang, if you're looking for oversold bounces, check out some of the chinese internet stocks. Look at it this way -- the Asian market is closed. So these stocks will trade in a news vacuum until the closing bell.
hwyflier: @Bridget $BIDU : Was a falling knife. Now maybe a buy at support with a stop. Outlier of the China internet sector, see $SINA $SOHU. Hoping for support.
Trixie: $SOHU back under the 200ma after its breakout before.. It looks to be stuck under there for the time being.. However I also see a rising trend from there, with higher lows, and highs.. Now if this mess being going on in the last week or so resolves the upside, I would imagine it could go for a bit. Not sure if the net neutrality stuff would impact them.. But I'm thinking not that much..
DrChucky: $BIDU - dropping hard at 193. $VIPS, $SOHU, $BABA also down in sympathy.
asinger12: $SOHU moving up
moneyHoHo: $SOHU very nice!
olveoyl: @moneyHoHo $SOHU $QIHU Another one starting to show a glimmer of light
DAN: @moneyHoHo $SOHU -- key breakout continuation. Nice. :-)
traderbren: $SOHU - also acting well.
moneyHoHo: @traderbren $SOHU yes. I bought some call spreads.
DAN: @moneyHoHo $SOHU -- yes, there are other stocks! $SOHU is in a nice continuation from yesterday's move. Very nice!! :-)
traderbren: $SOHU -- nice run in $SOHU today, above 50dma and has just popped above 200dma
bullmoose: $SOHU broke out of consolidation this morning and is moving higher. $MDSO is breaking out of a tight range.
DAN: $SOHU $SINA Looks like SOHU is breaking out. (See attached chart). $SINA is still building a base, but it really looks close to also breaking out.
bullmoose: $SOHU is looking good today, bouncing after a pullback from its initial bounce today.
bullmoose: $SOHU has made avery nice move off the morning lows / lower bollinger band. Could be a good quick trade here.
DAN: $SOHU -- check out the higher low in SOHU.
bullmoose: I had to run to a meeting this morning so I haven't been in the forum. But before I left, I bought some $BTU, which has turned out to be a nice buy so far. I think it's setting up to break through the 50-day with nice support at the 20-day. I wish I would have also bought more $CYBR, which gave a nice buyable pullback. Also, $BITA, $TCK, $SOHU and $YY would have been nice morning buys if I was around my trading desk. But, I think they're all still buys.
Diana2010: @snmtraders This ETF has very compelling holdings. When $BABA was added, it must have been rebalanced. The last time I looked at it $SINA and $SOHU were both in the top ten holdings. I can't remember which others were there, but it looked like old China tech to me at the time.
traderbren: @rck89 -- $BABA may be a little soft today due to $SOHU and $CYOU.
traderbren: @DAN - #59MinTrader -- many thanks for an awesome class! I applied the principals to $SOHU this morning and decided to stay long after 59-minutes based on the metrics that were met. Off to a great start thanks to you, and the entire SMM Forum team. Love sharing ideas and learning more all the time.
GOOSE: $SOHU Seems to be moving.
RON: @Muecke This would be the Watchlist study it everyday $GPRO $SOL $CSIQ $TSL $AMBA $YHOO $JCP $JDSU $LUV $TSLA $SSYS $JAZZ $GRPN $STLD $EMES $YELP $DECK $JASO $FSLR $GILD $YGE $TAN $FB $MS $SCTY $JBLU $GS $LEA $NFLX $COST $SWKS $NKE $AAPL $UA $URI $DA ...
rj7150: @phefner $BABA $TECHY $SINA $QIHU $VIPS $SOHU The Chinese stocks that I follow seem to be suffering. It could be selling to make room to buy Alibaba
GOOSE: $SOHU Down 3.51 AH. ????
bullmoose: $SOHU - My worst performing holding. I'm looking for signs of life so I can eventually ditch this one, hopefully up near $62-63 before December so I can make a profit. But, I'll have to bail if it drops any lower.
ajitsuthar: $SOHU..went long..starting phase 3??
bwcarnation1: $SOHU breaking out
Auto: $SOHU break out me like :>)
clefferts: @Auto $SOHU - it does, added to my position.
hackerman1: $SOHU- looks buyable here.
hackerman1: $SOHU-looking perky
bullmoose: $GWPH, $NBIX, $ITMN, $FLT, $SIRI, $SOHU, $MGM, $COMM, $NUE - Pointing out a few stocks that are threatening breakouts or nice bounces here. I own some but not all of these.
champ: $SOHU - Entry position...Dan put this out over the weekend....for a possible move. $YHOO moving a little today ....needs to break $37 I think.
DAN: @champ $SOHU $YHOO -- I don't know the timing on these two...but I have a feeling that at some point in the next few months, we'll be looking at YHOO and SOHU at higher levels. Hate to be accused of predicting -- they both just look like they are forming healthy bases.
geothrills1: $SOHU - Been building position, kissing the upper expanding bollinger band after a bounce at the 50 day this morning, adding.
tejas7: $SOHU Taking anticipatory position. BTO Dec 57.50/65 Bull Call Spread for 2.90 Stop at 1.50
woodman: $SOHU - DAN mentioned this weekend. My alert went off for a move above the top BB. No position as I type.
career2: $VIPS $BIDU $BITA $QIHU $SOHU $SFUN All down... China taking a break.
tina: Notable earnings before Monday's open $ACW, $AHGP, $ARLP, $AWI, $CALM, $CMI, $CMP, $CRNT, $CYOU, $DCIX, $EDR, $LECO, $MCY, $NTLS, $ONB, $ROP, $RPM, $SIR, $SOHU, $STNG, $TEN, $TSN Notable earnings after Monday's close $ADVS, $AFG, $AFOP, $AGNC, $AMKR, $ARE, $BOH, $CGNX, $CR, $DCO, $DENN, $EMN, $EXAC, $GGP, $GHL, $HLF, $HLIT, $HLS, $IDTI, $IPHS, $JEC, $JJSF, $KN, $LMNX, $MAS, $MERU, $MSTR, $NCLH, $OMI, $PCL, $PRE, $PSMI, $RRC, $SIMO, $SSW, $TTS, $WRB, $XL
meched49: $SOHU low risk entry RHRN
tnt: $SINA and $SOHU two China stocks I started buying yesterday as bottoming tech plays. Both have similar charts with bases forming. Adding stock today to initial buys yesterday.
tnt: $SINA & $SOHU similar charts, both have nice looks as bottoming long plays. Buying starters in both today
nb8702: $SOHU $NUS Both look like they are ready to move higher,,,
DAN: ...
$BIDU, $SINA, $SOHU -- Parachute isn't opening.

$PCLN -- a failure at the 50-day moving average. This is an $1,100 stock very soon. That's $88 bucks. Nice put trade.

I could go on...but won't.

Bottom line: This selloff is creating massiv ...
career2: ...
$BIDU, $SINA, $SOHU -- Parachute isn't opening.

$PCLN -- a failure at the 50-day moving average. This is an $1,100 stock very soon. That's $88 bucks. Nice put trade.

I could go on...but won't.

Bottom line: This selloff is creating massiv ...
DAN: Social Stocks aren't so social. Check out $FB, $P, $YELP, $LNKD, $SINA, $SOHU, etc. They are under some pretty severe distribution. If you're holding these stocks, I really think you're like that old picture of a cat hanging from a knot at the end of a rope, barely hanging on with one claw. This is just not where you want to be. Social media stocks are yesterday's trade. There are no flux capacitors in trading, so you can't go back in time. Look ahead to the next trade rather than clinging to the last one that's obviously not working. @Dan
hwyflier: ...
$SOHU : Bounce off prior resistance line

$SPR : Another #squeeze off the 200d SMA setting up for a possible island reversal.
http://www.freestockcharts.com?emailChartID=49dc48ba-404f-46af-a6ac-1c63f02c4696

$SSH : Back down to the bottom# .ag ...
michaelH: $SOHU pushing up against resistence
michaelH: $SOHU @CK do you have any thoughts on SOHU?
Visit the Trading Forum to join in the discussion.
| | |
| --- | --- |
| Stock Price | $USD 18.47 |
| Change | 1.71% |
| Volume | 166,562 |
Sohu.com, Inc is a Chinese online media, search, gaming, community and mobile service group.
Request Video of SOHU
Already a member?
Sign in here.
Earnings
November 2nd, 2020 - 2020 Q3 Earnings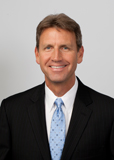 Dan Fitzpatrick
Stock Market Mentor gives you EVERYTHING you need to succeed in the market; all in one place. How easy is that? Dan Fitzpatrick and his elite community of traders share trading ideas, strategies and much more. Dan Fitzpatrick--a world class Technical Analyst, trading coach and regular CNBC contributor--gives you access to all of this with a 30 day trial membership for just $7.77. Get started TODAY and start trading better TOMORROW with the following premium content:
Nightly video Strategy Sessions with a game plan for tomorrow
Got a stock you want Dan to look at? Just ask.
Patent pending video alerts instantly delivered to you when one of Dan's trading signals is triggered. This is not your typical price alert. This is a short video explaining the action you need to take to make money. No more "Woulda, coulda, shoulda"
Access to over 73,800 stock analysis videos
Access an ever expanding library (73,800) of educational videos that will save you time and make you money
Join a team of friends and traders that have one thing in common; a burning desire to succeed.

Become a Member Today!
Gain immediate access to all our exclusive articles, features, how-to's, discussion group and much more...
Satisfaction Guaranteed!
Your Stock Market Mentor membership comes with a 30 day, no questions asked, 100% money back guarantee!