Soliton Inc. (NASDAQ:SOLY)
Bands Volume 200 SMA 50 SMA 20 SMA Videos Alerts Articles Events

MtChet: $SOLY - Broke above the 50-day...added
Gary: ...
$SOLY - NIce tight pattern. Looking for a break above on volume - For active traders only.
$AY - People are flocking to safety. This one is trending nicely. Look for a pullback to the 8EMA
$GME - Be careful here. Lots of supply and people used tod ...
MtChet: $SOLY - Up over 17% on Cellulite reduction trial results.
Herb: $SOLY gapped up today
mradams0621: $SOLY moving
JBed: $SOLY just ran about 10%. In at $17.40 with a 5% trailing stop.
JBed: @mradams0621 $SOLY Fastest 13% I've ever booked.
Wykeman: @JBed $SOLY Nice! Too fast for me.
Robert1965: @JBed $SOLY NIce
mradams0621: $SOLY still going
Henry: @Wykeman $SOLY Is there an R-4? I caught $.80 of the move in 21 minutes.
scottrades: Our old friend $SOLY had a big move yesterday. Gapping down this morning. Looking for a break above $18.50 for a #DayTrade.
PhilHarmonic: @scottrades $SOLY #DayTrade Made 4 points yesterday on this stock. A lucky day for me.
scottrades: @PhilHarmonic $SOLY #DayTrade Beautiful!
CraigReynolds: @scottrades $SOLY #DayTrade Ugly now
scottrades: @CraigReynolds $SOLY #DayTrade Yep, nothing to see here..
CraigReynolds: @scottrades $SOLY #DayTrade Bought and stopped for loss. Decided this type trading not for me. From now on will watch and try to learn. To many of these hopeful at day start.
scottrades: $SOLY Made a complete reversal. New HOD
mglacour: @scottrades $SOLY I was watching this and had my finger on the buy button @16 for a good 30 min. Chickened out. :(
MtChet: $SOLY - Back above yesterday's high...long
CraigReynolds: @scottrades $SOLY Story of my life. Always set a stop at open low has never ever worked for me. Small losses add up but reviewing trades a number went to the stopped out area and kept going. I'm just an unhappy person at times, hard to please. Thank you sir for helps, several pay offs have happened also. Keep them coming.
scottrades: @CraigReynolds $SOLY I hear you man. I myself have to remember to zoom out sometimes.
MtChet: $SOLY - This has a similar pedigree as $ZYXI, unique medical technology equipment. I expect a similar performance to $ZYXI. However, $SOLY is getting off to a much faster start. $SOLY is sending out messages to look for their cellulite trial results to be released on the 15th. I figure they would not be so aggressive if the results were disappointing.
issues: @MtChet $SOLY $ZYXI Thanks for posting. I added to ZYXI and started SOLY. Great minds think alike, eh?
Herb: $SOLY woke up yesterday.
MtChet: @issues $SOLY $ZYXI - I have been trading around $ZYXI for several years (very profitable). It is a very low volume stock. so the price can easily spike in either direction, so I keep a low price buy order in (now at $8.40) and a high price sell order in (now at $11.40) expecting to get hit either way eventually...and so on... Good luck!
MtChet: $SOLY - Nice bounce this morning. Up over 15% on announcement of cellulite trial results.
PhilHarmonic: @MtChet $SOLY Thanks for bringing it to my attention. I took a shot and it turned out well. Sold half of the position early and am holding the rest for bigger profits.
kt4000: I completely missed $SOLY.... incredible will wait to see if I get a better entry
MtChet: @PhilHarmonic $SOLY - They announce the cellulite trial results on July 15th. I expect a run up between now and then.
MtChet: $SOLY - Will be added to the Russell 2000 and 3000 at close today...long.
Vineet: $SOLY - I am curious with about its addition. to the Russel indexes...could this be interpreted as a potential positive catalyst for the stock...near term and long term? Thoughts - thanks
DrScience: @Vineet $SOLY Yes, a positive catalyst -- maybe not so much a boost to price immediately, but it does make the stock less susceptible to short-seller "notes" that could tank the stock. Remember, the IPO was a short 6 months ago, and evidently the Russell thinks there is potential for longer-term growth.
Vineet: @DrScience $SOLY Thanks for your input...on the fence whether to take a position
efrain007: $SOLY bouncing off 20ma again, low risk entry.
MtChet: $SOLY - today announced that the company will be added to the Russell 2000® and 3000® Indexes, effective after the market close on Friday, June 28, 2019, as part of the Russell Indexes annual reconstitution.
Bridget: $SOLY is looking primed for a possible move higher. #ipo
mpegues: @Bridget $SOLY #ipo Picked up a small position. Thanks!
MtChet: $SOLY - Bouncing off support - adding
Gary: ...
9. $SOLY – rebound off support at $14.50.
10. $FB – back above 50-day MA. Cryptocurrency? Sure, why not.
11. $NFLX – In jail. Wouldn't buy here, but I look at it every day. Alert $370
12. $PRFT – pivot. Can't ...
MtChet: $SOLY - Down ahead of today's conference call at 4:30pm ET...Added
CraigReynolds: @MtChet $SOLY Where do you have a stop if I may ask? Bought a little yesterday BO. Down a hair now, seems to be trying to turn.
MtChet: @CraigReynolds $SOLY - Because this is catalyst event, I am not using a stop. Just like earnings, this could spike either way. Once it calms down, I'll place a stop. Basically, I am betting on good news and a spike upward. Ink removal and cellulite improvement are two big applications and $SOLY has an answer for both. At least, the FDA thinks so.
Bob G: @MtChet $SOLY Tell me what you are expecting on the conference call that would make you add? I hold a position and was thinking of letting it go before EOD
Bob G: @MtChet $SOLY I guess I should have read the entire feed before asking a question that you already answered.
mopick: $SOLY,, on fire! Added this morning.
bRobert: @mopick $SOLY A lot of morning after . regret out there . Ink removal
rachel: ...
$SOLY – Buyable here, support at $15. You could buy here with a stop at $14.60. Alert $17.00
$FNKO – Setting up for a breakout. Trigger would be a move above the upper BBand on volume. Alert $22.30.
$FIVE – Buyable here. Rebound ...
MtChet: $SOLY - Looks like it found a bottom. Added at this low risk buy point and looking for a run into the conference call scheduled for June 11th. I really like the product for tattoo removal and cellulite reduction. This could be the next $ZYXI
PJMR11: $soly pushing above $20
JBed: $SOLY back in with a stop at today's low.
Kasey: @DAN, Hello, this $SPNS reminds me of $SOLY. Very low float, massive increase in volume and price Friday. Do you see it as having similar daytrade potential?
Jazman0013: $SOLY about the only green on my screen
alfred1939: @Jazman0013 $SOLY Same Here!
DAN: Good morning. The futures are pointing to a higher open this morning. As noted last night, this is expected as the indexes test key support. It is likely that this rebound will be short lived, so I remain cautious. Before buying a stock, consider ...
Richlion1: Thanks Dan that's great.@DAN $SOLY #short
JBed: $SOLY made a quick 20%. Probably goes higher but I'm OK with that.
DAN: @JBed $SOLY That's the way to trade. Don't try to get every penny. 20% gain in such a short period of time? "Thank you very much,Mr. Market. Nice doing business with you."
DAN: @Richlion1 $SOLY #short 8-) Glad it worked for you, Rich.
DAN: $SOLY isn't done.
Jazman0013: @DAN $SOLY great trade and my best to those that took it. I may toe in the water here...
Herb: @DAN $SOLY gave a great early entry for somebody at 17.
rachel: ...
COTD: $BYND – should be lower. It's not. So I'm long again. Same with $SOLY.

$SPX – holding at a very flat 200-day moving average.
$NDX – 200 day moving average is actually trading lower.
$DJI – this is now br ...
Jazman0013: @rachel $BYND $SOLY $SPX $NDX $DJI $DJT $TNX $DJUSBK $GS $MS $JPM $TAN $FSLR $SPWR $ZS $TWLO $VEEV $TNDM $EHTH $MDB $CGC a huge Thank you for posting the notes!!! Sometimes it gets late and what is left of me misses parts of the videos by the time I get to watch. :)
shoredriver: @Henry $SOLY ...Tat covered cellulite...alluring......not.....
Henry: $SOLY up another $6. Yesterday it was tattoo removal, today it's a cure for cellulite. My Quackery Alarm just went off. It had been averaging 275K shares/day Yesterday 23 mil, in premarket 1 mil. You better be nimble. np
KeepTheDough: @petros06 $SOLY @ Dan, thank you. I made half of yearly subscription fee. :)
scottrades: @petros06 $SOLY That was fun!
petros06: @Dan, I accept your apology of $SOLY not making $30. I only made 18% on my trade.
DAN: @petros06 $SOLY Sooooo sorry! ;-)
DAN: @KeepTheDough $SOLY Perfect! Love hearing that. Congratulations -- you're the one who pulled the trigger. I just put up the target. Bulls eye!!
Jazman0013: @DAN great session. Sorry I missed $SOLY but it seems I have a fixation issue with what I do lately. I need to work on this. $BYND... up and okay on this. Blew this one bad earlier. Too eager. Lost discipline. This is a problem of seeing a number and fixating on the wrong aspect of the entry: mea culpa.
PJMR11: $SOLY Falling now. Will there be a second leg up today?
DAN: @Jazman0013 $SOLY $BYND Jazman0013, you'll get the hang of it. I strongly suggest that you just paper trade until you feel more confident. Or, trade super small and focus on percentages rather than bucks. There is definitely a skill to it, but it's really not complicated. You just need some specific rules and the discipline to stick with them even when you're tempted not to.
Kasey: @DAN, Thank you for the profitable trade on $SOLY. I don't ever scan for a stock like that? What drew you in? Did you see it yesterday or did you see a gap up this morn? Was it the massive volume that made you confident in it? Do you recommend any scan criteria for a stock move like that? Thanks :)
DAN: We had a great trading session this morning, and several traders did quite well on $SOLY and $BYND. I hope you were able to attend. But if you couldn't make it, fret not. There will be others.

Re/ the market: The S&P is back below 2800 and test ...
Greendayguy: @DAN $SOLY $BYND Excellent comments and analysis @Dan. Thanks for the perspective and words of caution!
DAN: @Greendayguy $SOLY $BYND Thanks Greendayguy. Appreciate that.
JoeTrader: @DAN $SOLY $BYND Thanks Dan...I especially appreciate your "Big Picture" analysis on the Markets!
Egmagur: @DAN $SOLY $BYND Great session this am. SOLY was a homerun. Open question... since we seem to be setting for another bounce off the ceiling and dump, is there a particular vehicle you like to short as a hedge for long-term longs (that I don't intend to sell). I have shorted the SPXL a few times and have bought SQQQ, but both have been less than satisfying in that the gains were relatively small for the big market dumps that we saw.
petros06: $SOLY moving up again
kandnlamb: $soly I was not going to buy but put in what I thought was a crazy limit order to buy @20 and it actually filled just a little under. Sold @$26.50. Thanks Dan.
traderbren: @kandnlamb $soly - nicely done! I took the trade a too and made some good dough. Thanks to @Dan.
PhilHarmonic: @kandnlamb $soly I bought it at 18.37 and sold at 21.12.. It then went to 25 something. I fell into a depression from which i am still recovering.
Herb: @PhilHarmonic $soly try drugs.
Herb: @DrScience Wow! Great trading. What are your thoughts on buying these things when they're first spotted (yesterday for $SOLY)? At first, they feel way too late. Then they tend to continue the next day.
DAN: @kandnlamb $soly Ha! Nice trade, kandnlamb! Congrats.
DAN: @traderbren $soly Great job, traderbren. 8-)
DAN: @PhilHarmonic $soly That was a good trade, PhilHarmonic. Don't beat yourself up over making 15% in a quick trade. That's great money! Sure, it would have been nice to make more...but that's always the case. Great job!!!
DAN: @JoeTrader $SOLY $BYND Great to hear, and I'm happy that my work resonates. Great job, Joe.
:
DAN: @Egmagur $SOLY $BYND Glad SOLY worked for you, Egmagur. I don't have a suggestion for you re/ a hedge for shorting. Frankly, you might just consider selling out of the money calls on the stocks you don't want to sell. If you have some tickers, let me know if you need help.
Herb: @DrScience $SOLY #TOS thanks Doctor. Nice work. Good thinking.
CraigReynolds: @DrScience $SOLY #TOS O well. Learned something just now. I generally start with rule 10 and work myself to rule 1.
ericbeachell: @DAN $SOLY $BYND Thank you for your guidance this morning in showing us the set up on SOLY. It was my ALL TIME BEST TRADE. I wanted to publicly give you my appreciation. 59 minute trader helped me get in and out at the correct times but I wonder how you recognized the #short squeeze and how did you come to a $30 price target on the fly?
DAN: @ericbeachell $SOLY $BYND #short Hey Eric. Great job, buddy!! So glad you did well. I commend you in sticking to the rules of 59 Minute Trader concepts. I saw the short squeeze by just doing to "gum shoe" work. Saw how the stock traded ...
DAN: @Kasey $SOLY Hi Kasey. Glad you made money on SOLY! Great job. I actually found it yesterday when it hit an alert that I had set on May 14th at $13.60. I was looking for a breakout that never came. So yesterday when it hit that level, my software fired off a message. I looked at it and saw what was happening. But I didn't want to buy it at $13.60 -- +140% from Friday's close? That's just nuts! So I just put it on my list of stocks to check out this morning. No scan criteria in particular for this type of trade, Kasey. You could scan for the biggest movers by % each day. You'd be looking at a lot of charts, but that's one way you'd have found this. Again, great job on SOLY, Kasey! Dan
DrScience: $SOLY Who knew that getting a tattoo removed could be so... so profitable. Stock is up 150% and HTB. Short squeeze day-1 has last week's bears squealing.
Visit the Trading Forum to join in the discussion.
| | |
| --- | --- |
| Stock Price | $USD 10.81 |
| Change | 0.09% |
| Volume | 115,096 |
Request Video of SOLY
Already a member?
Sign in here.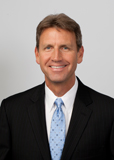 Dan Fitzpatrick
Stock Market Mentor gives you EVERYTHING you need to succeed in the market; all in one place. How easy is that? Dan Fitzpatrick and his elite community of traders share trading ideas, strategies and much more. Dan Fitzpatrick--a world class Technical Analyst, trading coach and regular CNBC contributor--gives you access to all of this with a 14 day FREE membership. Get started TODAY and start trading better TOMORROW with the following premium content:
Nightly video Strategy Sessions with a game plan for tomorrow
Got a stock you want Dan to look at? Just ask.
Patent pending video alerts instantly delivered to you when one of Dan's trading signals is triggered. This is not your typical price alert. This is a short video explaining the action you need to take to make money. No more "Woulda, coulda, shoulda"
Access to over 66,000 stock analysis videos
Access an ever expanding library (66,000) of educational videos that will save you time and make you money
Join a team of friends and traders that have one thing in common; a burning desire to succeed.

Become a Member Today!
Gain immediate access to all our exclusive articles, features, how-to's, discussion group and much more...
Satisfaction Guaranteed!
Your Stock Market Mentor membership comes with a 14 day, no questions asked, 100% money back guarantee!