Direxion Daily Semiconductor Bear 3X Shares (:SOXS)
There are currently no videos for this stock.
To request coverage of this stock, please click the green request video box on the right.
Bands Volume 200 SMA 50 SMA 20 SMA Videos Alerts Articles Events

woodman: $SQQQ $SARK $SOXS
bRobert: @woodman $SQQQ $SARK $SOXS the SSS 's have it
bRobert: @woodman $SQQQ $SARK $SOXS $SARK $63 potential 30% give or take
woodman: @bRobert $SQQQ $SARK $SOXS - Cramer blessed SARK it by blessing it (causing it to pullback), then reversing and blessing $ARKK. Contrary indicator.
bRobert: @woodman $SQQQ $SARK $SOXS $ARKK Exactly
woodman: @wanda1616 $SOXL - Yeah, I was observing $SOXS and $SARK this morning. Np in any of them.
debeers: $DRIP/$HIBS/$SOXS-Negativo playbook if you are juist a day trader, IMO.
bRobert: @debeers $DRIP $HIBS $SOXS pullback bounces $SMH gap fill to $235 minus M top $SOXS $9.5 / $12 potential $XOP $80/$72 potential double bottom $GUSH $55 $DRIP $11/$14 potential $XHB going down H&S top $NAIL $45 potential after token 200d bounce
bRobert: @bRobert $DRIP $HIBS $SOXS $SMH $XOP $GUSH $XHB $NAIL I expect a nice bounce to develop soon Not a bottom Getting very oversold
debeers: @bRobert $DRIP $HIBS $SOXS $SMH $XOP $GUSH $XHB $NAIL - i don't pick my stocks to be flashy, i pick them to outperform others in their class at the end of the day. Every one of them has been tested in the fire before. Every one of them should get through it just fine. If i get nervous, i just have to make some eggplant parmigiana because when i was inexperienced, i used to panic out of everything.
bRobert: @debeers $DRIP $HIBS $SOXS $SMH $XOP $GUSH $XHB $NAIL Your great employees are up hundreds of % Yes They have endured the test of time Beat of breed regroups the quickest
Hawaiianmaxx: @bRobert $DRIP $HIBS $SOXS $SMH $XOP $GUSH $XHB $NAIL $GUSH will hit $100 again?? someday?
debeers: ...
And then balance it off with a seasoning of $SOXS
S/$DRIP on a negativo day?
The best part of the $RH call was the quote from Bernard Arnault: "Luxury goods are the only things that have luxury margins". i listened to the call twice. By th ...
agiaccag: $QQQ $SOXS $SQQQ been trading short side all day. tough morning with chop but finally trending in my favor. $QQQ looks like may test 20 dma at 298 ish . I suspect we bounce in that area. 8 ema on 1min has been resistance midday
agiaccag: $SMH $QQQ finding resistance at MTD VWAP. I'm sure the buy programs will come in this afternoon but interesting to see a mini intraday pullback. I forgot what those looked like . LOL Daytrade $SOXS $SQQQ at break of trendline. stop just above . small position.
agiaccag: $SOXS $SQQQ working for lunch money.
agiaccag: $SQQQ $SOXS $VXX trimming . i suspect we get a bounce tomorrow. we'll see
agiaccag: @agiaccag $NVDA Flushed out. small gain. flipped to $SOXS . trading bounces can be brutal today. not doing it. staying in trend only.
agiaccag: @Rjeletrik $UVXY $SOXS has also worked today. NVDA flush down to support helped boost Short ETF.
debeers: $SOXS-gosh i hate to bet against anything but when you run too far and too fast, bad things happen.
bRobert: $SMH. M. double top H&S. top. I don't expect it to break. now but I'm closely monitoring I sold $SOXS. today. Broad implications for the market if it has a breakdown $110 - $115. I
agiaccag: @bRobert $SMH $SOXS I closed SQQQ and SOXS this morning . took profits. But still very short today with $UVXY, $TZA, $FAZ. I suspect we may get a bounce off of SPY 278 either today or tomorrow. maybe we will continue in a range and chop around .
bRobert: @agiaccag $SMH $SOXS $UVXY $TZA $FAZ I posted earlier about taking profits in shorts Wait to reload.
bRobert: $SOXL Middle of a . $40. trading range. Potential $40 measured move . with a break of range. (to 200d if up ) 20% swing today. from LOD -to HOD. Seatbelts ,airbags required Traded in the old $SOXS model. this morning with all shorts May lease the new model tomorrow
bRobert: $SMH fading $110 target IF H&S top trigger Long SMALL partial $SOXS Long $TZA
agiaccag: @champ $UVXY $SDS $SQQQ #guessing agree. LOng $SQQQ, $SOXS, $UVXY, $GBTC - seems to be working in in a downturn maybe de-couples from SPY.
AdrenalineTrade: $SOXS new HOD
bRobert: @bRobert $SMH $SOXS $TZA $SOXS Multiday c&h forming Trigger > $8.50 $10.70 Corrected target Stop $8.80
debeers: $TZA-responsible folks don't drive without insurance and they shouldn't own stocks without it either. i could say IMO but in the case of saying your portfolio shouldn't have insurance why that would be plain stupid. $SOXS is up 5%---BUT $TZA well, enuff said. The $TZA should always pay off better (ok, for you DAN ) IMO.
holtst: @debeers $TZA $SOXS we are listening. thanks
bRobert: $SOXS $10.70 target 1 $12.70 with W trigger Long from below
bRobert: @spmeyers $DIN Absolutely the safest time to short is on a failed bounce with a cover stop . You can do this with an intraday chart eg $SMH I aggressively added to $SOXS with break of 20d $FXI intraday double top
Junior1: $SPY Hit the upper BB today. Hasn't done that since Mid February. Feeling toppy. I'm buying more protection for the weekend. $SOXS
Junior1: $SOXS BTO some calls. Protection
spmeyers: @debeers $SPXS $TZA $SOXS $PEP $JDST $ZM $TDOC $QDEL $BX $RH sold my QDEL Friday...weekend risk, hope to re-enter lower (same with TDOC)
debeers: ...
What i did was keep a handful of shares in the negative Nellies: $SPXS,$TZA, and $SOXS. to buffer my longs so i could switch out the number of shares with the flow of the market. All i want to do is be a good dancer and follow what the market says t ...
debeers: @spmeyers $SPXS $TZA $SOXS $PEP $JDST $ZM $TDOC $QDEL $BX $RH -TDOC and ZM ran a lot so cut position sizein both and that way if they present a better oppty, can add to remainder.
success: $SQQQ, $SOXS . . added a little
infocus: @debeers $AAPL $UAL $BA $SDOW $SPXS $SOXS $SKF $JPM #Short Form: That's correct. In 2007 I was long lots of Gold thinking people would be buying. It became an expensive lesson. It sold off, a LOT, because people were selling whatever they could, and Gold was what they could sell. Ouch! Expensive lesson learned. Don't loose your dough.
debeers: ...
Don't laugh at my jokes too much---,$SOXS
Don't laugh at my jokes too much----$SKF
$JPM is set to open down 11-12%
People will say we're in love!
Alternatively, you can do what Mark Cuban recommends which is nothing. It's not the first day of the sa ...
drmike54: @debeers $AAPL $UAL $BA $SDOW $SPXS $SOXS $SKF $JPM VERY SHORT FORM: As an emergency department doc for the past 40 years, I find not just social distancing, but the world's response to the Corona virus 'oxymoronic'.
Herb: @debeers $ZM $AMZN $SPXS $SOXS $TZA FAB!!!!
indigo1948: @debeers $ZM $AMZN $SOXS $TZA $SPXS -feeling like I am at the craps table rolling some bad numbers-lots of 7's when all I need is numbers. Glad I parked quite a bit of cash but the minute I short $NKE it will jump. Best of luck.
HGIGuy: @debeers $ZM $AMZN $SPXS $SOXS $TZA I've been scared to use inverse ETF in a major downdraft since late 2008 when the Government halted short-selling and ruined the inverse-Financials position I was holding. Went from a double to negative overnight.
spmeyers: @debeers $ZM $AMZN $SPXS $SOXS $TZA wanted to get into the inverse plays but thought they were played out; I did buy 1 share of AMZN at the low with tight stop
debeers: ...
$SOXS 32.98%
$TZA 33.98%
Tomorrow i start buying asset managers---lentamente a lentamente==1 day at at a time.:
As to allocations: 39% cash
19% in a couple of my fave stocks in this environment and
42% in the negative Nellies---$SOXS/$TZA/$SP ...
debeers: @Herb $ZM $AMZN $SPXS $SOXS $TZA --No $AMZN yet and on my screen Zoom is green- y'know Herb, every once in a while. blind squirrel finds nut!
debeers: @HGIGuy $ZM $AMZN $SPXS $SOXS $TZA -Check out what the 4 day return on these are. Russia started the ball rolling and the other Nellies fell right in liner. Good for Russia as far as i'm concerned 70B in the hole.. Good-no one i'd rather see tank.
debeers: $SDOW-The reason i especially lovethis one is that you get to short energy AND banks at once. What kin d of interest do you think banks will get to charge in a bear market? Bank of America is alreadydown 3%....Disney ois down 5%, Dow Chemical down a ...
debeers: Report Card- $SDOW+17.44% $SPXS 14.49% $SOXS 17.16%-----AMD bucked the trend but i went w/ the trend $ZM-held--when all the major co's said they really wanted their ee's to work from home- added a bit--AH price 110. a few pennies. Next schmeiss--$TZA-but didn't have it today $RUSS - bought Monday and documented the prior weekend.which is n ow up 60%. Documented in SMM True confessions: lost 200 dollars on Boeing from when i bought to my stop. Tomrrow's plan---woud like Amazon a bit less, no position yet. Would like to add to $ZM because i never did add to the 1/2 position. All i got. Stay well everyone.
Herb: @debeers $SDOW $SPXS $SOXS $ZM $TZA $RUSS Nice work!
debeers: $SOXS-when it is good to go short again
debeers: $SOXS-So what if the hedgies are playing their game---you can do it and clean up. where there's a will, and semi-quick fingers there's a way.
bigbartabs: @Stockman $TVIX $UVXY $SOXS ... be careful of these... they can be like Maverick in Top Gun... doing the air brake move, while the market flies by ahead of you. I've found cash is the best way to play a falling market. One man's opinion... FWIW... good luck.
Stockman: I've been purchasing a number of inverse ETF's and Bear ETF's. Seems to be doing well. The top 3 performers for me today have been $TVIX $UVXY and $SOXS
debeers: @billfumick ---OR= Buy some $SOXS as a hedge and that is your sleep insurance.
billfumick: @debeers $SOXS I'm not sweatin it, I'll keep my powder dry after today unit I see fit....
debeers: @DAN $SOXS-Which is why, Danny, you leave good stocks alone and hedge with $SOXS. Sleep insurance for me because, as you said, the Chinese are not going to stop stealing. So unless you want to flit in and out, you leave what is working alone an d hedge it.
debeers: @bwcarnation1 #Somebody --And what sector will be hit the hardest?? Semis. And what do we do in that case? We hedge.$SOXS
baronp0329: @debeers $SOXS #Somebody Agree with your premise but also include $KWEB $FXI. Hope you don't lose your electricity too long in your area. Got my daughter a place in the Palo Alto area and she said they may also be affected by the power outage.
DAN: @debeers $SOXS And since that's working for you....ABSOLUTELY! 8-)
bRobert: $SOXS $42 target $SMH puts $116 target 1 $CRON puts add $HD puts add $219 h&s top /$215 Weekly channel low LOD taken out Good add on bounce failure $SPY puts added $LABD MACD cross
bigbartabs: @Robert1965 $SOXS $SMH ... I still have a half position in $SOXL with a big gain... but now hard to add after the latest spurt.
Robert1965: $SOXS bought some of this yesterday at 37.27, would anyone hold over weekend, thought $SMH went to high with no definite News on trade talks
phgruver: @Robert1965 $SOXS $SMH This is the strongest season for semi's, so, in the absence of negative news, expect $SMH to work it's way higher. China is a major factor, though, as almost all electronics are now fabricated in China. Any hiccup in the trade talks will have an outsized effect on $SMH As for $SOXS, that's a triple bear ETF. I wouldn't hold it over the weekend, but that's because I don't expect $SMH to go down.
bRobert: @phgruver $SOXS $SMH Very bullish moves in the equipment stocks tells a story . Buying coming in as traders see a turn in the sector Buy the index or your favorites . with good charts on pullbacks. $TXN . $MU $NVDA etc . $INTC . nice comeback .
Robert1965: @Robert1965 $SOXS $SMH Thanks for you input sold at 37.905
Bob E: $SOXL $SOXS @Dan Little help here. $SOXL is up 1.65% and the bear counter part $SOXS is up 97%! Can anyone explain that?
DAN: @Bob E $SOXL $SOXS SOXS split 1/10 today. That's why the change. Yesterday you owned 10 shares, today you own 1...at 10 times the price.
Bob E: @DAN $SOXL $SOXS Well, that explains it. Thanks Dan
Bret: $TZA $SOXS $TZA Started small new position $SOXS Added.
debeers: @bRobert $QCOM -$SOXS this am.
debeers: $WYNN-There's a windfall and a WYNN fell. This is the latter. The bad kind. $JMIA-Is a Chinese expression for "Yes that IS vomit on m y shoes." NP either one. $LMT-flip side of the coin because there were good days in some stocks like this one LONG and $ROKU- where a friend of mine, ok Gwennie, had a lovely day because this one performed like the champ it is. Regardless of the $SOXS- all semis are not the same. Hard to be worse than $INTC. $CVX-before you write this one off, consider that you've got a 4%+ cushion in its divvie. All oils aren't the same either. $BKNG-you shouldn't stay over earnings--unless you are well-traveled!
Robert1965: $SOXS is anyone selling short the chips or thinking about $SWKS $MU $AMD $NVDA
spmeyers: @Robert1965 $SOXS $SWKS $MU $AMD $NVDA kinda risky unless you have short time frame
bigbartabs: $SMH $SOXL $SOXS ... SMH now up against weekly PARSAR... watch your weekly overhead trend line. Could be pressure there sometime today. FWIW. Congrats to those in semiconductors this morning. I missed it, going flat yesterday mid day... to go play in the snow with my grand daughters. Much better than starring at charts =:O
woodman: @bigbartabs $SMH $SOXL $SOXS #Semiconductors and #Solar $TAN going out at the highs. I bought some $NVDA today, but I need to do a deep dive into the semis to reacquaint myself.
woodman: @bigbartabs $XLK $SMH - exactly. Top of descending channel. I don't know what happens next, but if expecting the expected, be careful here because it's at the top of this downward channel. $TECS, as you know, is the 3x bear of XLK, and $SOXS is the 3x bear of $SOXX (essentially $SMH).
bigbartabs: @woodman $XLK $SMH $TECS $SOXS $SOXX ... yep. I know them well.
CHOFF: ...
3x inverses doing well: $TECS $SOXS ...and especially $LABD.
CHOFF: @woodman $TECS Techs, semis, and bios all stink together on bad days usually. I've bought the short trio of $TECS, $SOXS, and $LABD more often than I would like in the last couple months. High risk though...typically a day trade only. Be careful sports fans.
woodman:
CHOFF: @debeers $NVDA - actually it was the analysts that missed, not the company. Regardless there is shareholder pain. $NVDA is following $AMD 's earnings example. Looking like $SOXS might be a buy tomorrow. Missed it in the AH.
CHOFF: Bought $SOXS at $12 with a lower low made on $NVDA this morning. Tight trailing stop. Looks like a good day trade.
CHOFF: $NVDA head fake or bounce..who knows which happened. Either way, it's up 8% on a run today. So glad I sold 3/4ths this morning....NOT. I am happy that I sold $SOXS yesterday at the high for a small profit and held on to some $SOXL( solely because I was majorly underwater in it). I bet the volatility would last long enough to give me an escape above breakeven and it did today. Made a decent profit on it as well. The reality is it got away from me when I wasn't paying attention. Those two 3x ETF's move very fast when momo hits and they can gap past a Limit in a hurry. Got lucky after a dumb mistake. Those require eyes-on and a hard stop.
CHOFF: $SOXS now starting to go parabolic on the daily...will it peak or soar? This is bad.
woodman: #Semiconductors collapsing. So look at $SOXS.
CHOFF: @phgruver $SMH - $TXN missed, pulling down $SMH. $AMD reports today. $NVDA is stinking up the place and about to test another support level at $211. $SMH has broken to a new low below its support level. There appears to be no relief in sight at the moment other than $SOXS vs $SMH. When and if the $SMH stocks turn, it has historically been a 10-15% return. That said, I bought more $SOXS today with a trailing stop.
CHOFF: @audrina0904 generally speaking, yes.....however, $SOXS up 10% yesterday and another 12% today ain't bad either. Stops are critical as a viscious snapback will occur at some point. The world didn't stop using chips just because the market went bizurk.
audrina0904: @CHOFF $SOXS - oh no doubt, money can be made in all directions!
CHOFF: $NVDA has shed almost 1/3 of its price in a matter of 16 days and 10% of it today. Will it bounce tomorrow or will $SOXS continue going up on its merry way? I sold half my $SOXS position at the bell;)
CHOFF: Geopolitical haymakers...gotta love them. Wish I had quadrupled my $SOXS buy yesterday. The inverse ETFs are making a run. Bounce attempt was smashed a few moments ago.
DAN: @CHOFF $SOXS Great job, CHOFF. 8-)
woodman: $SOXS - 3x bear semiconductors having a nice day as semis collapse.
bRobert: @woodman $SOXS Is it a semi or full collapse?
woodman: @bRobert $SOXS - It's fully breaking out to the down side, which is at least semi-bad.
CHOFF: @woodman $SOXS - kicking myself for selling my shares too soon this morning. Watching to see if $SMH bounces off the 100.82 bottom or not. Below that is concerning. $VIX is up 15% today. Risk is on.
bRobert: @CHOFF $SOXS $SMH $VIX Spikes of fear lead to bottoms.
CHOFF: $NVDA is chasing the lower channel to $227-228. I don't see a catalyst for a near term reversal but anything goes in a trade war. I'll add at $227ish. $SOXS appears to be its antithesis. Big vol into the close. I own it. $ROKU - bearish engulfing candle looks nasty. Faked out and took a loss.
CHOFF: $NVDA - looking like it's going to keep dropping to test $214.65. The earnings run is nowhere in sight yet. I've been making good returns the last several days trading $SOXS as I watch $NVDA's chart.
Visit the Trading Forum to join in the discussion.
| | |
| --- | --- |
| Stock Price | $50.82 |
| Change | 4.01% |
| Volume | 7,133,850 |
The investment seeks daily investment results, before fees and expenses, of 300% of the inverse of the performance of the PHLX Semiconductor Sector Index. The fund creates short positions by investing at least 80% of its assets in: futures contracts; options on securities, indices and futures contracts; equity caps, floors and collars; swap agreements; forward contracts; short positions; reverse repurchase agreements; ETFs; and other financial instruments that, in combination, provide leveraged and unleveraged exposure to the index. The index measures the performance of the semiconductor subsector of the U.S. equity market. The fund is non-diversified.
Request Video of SOXS
Already a member?
Sign in here.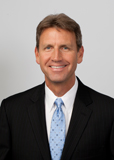 Dan Fitzpatrick
Stock Market Mentor gives you EVERYTHING you need to succeed in the market; all in one place. How easy is that? Dan Fitzpatrick and his elite community of traders share trading ideas, strategies and much more. Dan Fitzpatrick--a world class Technical Analyst, trading coach and regular CNBC contributor--gives you access to all of this with a 30 day trial membership for just $7.77. Get started TODAY and start trading better TOMORROW with the following premium content:
Nightly video Strategy Sessions with a game plan for tomorrow
Got a stock you want Dan to look at? Just ask.
Patent pending video alerts instantly delivered to you when one of Dan's trading signals is triggered. This is not your typical price alert. This is a short video explaining the action you need to take to make money. No more "Woulda, coulda, shoulda"
Access to over 86,900 stock analysis videos
Access an ever expanding library (86,900) of educational videos that will save you time and make you money
Join a team of friends and traders that have one thing in common; a burning desire to succeed.

Become a Member Today!
Gain immediate access to all our exclusive articles, features, how-to's, discussion group and much more...
Satisfaction Guaranteed!
Your Stock Market Mentor membership comes with a 30 day, no questions asked, 100% money back guarantee!