SunPower Corporation (NASDAQ:SPWR)
Bands Volume 200 SMA 50 SMA 20 SMA Videos Alerts Articles Events

lostsheep: $SPWR,$SEDG,$ENPH all the solar stocks have bounced nicely
lostsheep: $SPWR - this bounce has gone beyond what I expected. The open will be above the 8ema. I expect a little selling but with the short interest and money flowing into this sector maybe it retests the 200
lostsheep: $SPWR pushing through the 200
charles23phelps: @lostsheep $SPWR I rode my 8.48 buy in all the way up today to 10+. Great move, deff not expected to run back up that quick in such a short period of time. prob pulled back after earnings a little to far.
lostsheep: $SPWR not best of class but against the $8 level worth a trade and see what develops. 23% short interest
ReneeH: @lostsheep $SPWR was just analyzing and love this daily move....will look at march calls. Thanks for the validation, didn't realize short int so high.
charles23phelps: Day traded $BLNK and $SPWR today, and got in on some $NIO and %NOK today. Investing for the future tech that will change our world and traded based on movements and following the stocks the last few weeks. overall #great day. Can't wait for the opening session on Thursday after the tutorial tonight.
DAN: ...
$SPWR -- Big distribution.
$SEDG -- Still consolidating, but working higher.
$TFX -- had a bit of a sloppy entry, trying to determine to hang on or cut it loose. Needs to tighten. No reason to sell it. Funds are buyers.
$ENTG -- Still working. No ...
lostsheep: $SPWR a round trip after earnings. Closed up nearly 11% now down about the same to yesterday's closing price.
mogo: $SPWR Cup & handle. Breaking out above recent high of 9.25 and trending higher
mogo: $SPWR breaking out above 9
mogo: $SPWR Scary morning but continues to work. Target 10.48?
scottrades: @mogo $SPWR Good test of support.
scottrades: Mentioned $SPWR Last night in my video. Consider a stop at LOD.
scottrades: My #Swing notes: $SPY Above 328 AH $QQQ Up AH as well $GDX Mentioned the lack of conviction on this Friday, it played out today $DISH Top watch for tomorrow $XHB Creeping higher $PHM Squeezing. $LEN Squeezed. $IBP Tight Price action. Watch above 71.60 $STX Watch above 61 $BHE Almost higher than average volume. Pushing off the Middle BB. $SPWR Back above the 50 on Good Volume. Watch for a move above 8.60 $XLF Banks looking good. Watch $BAC, $AIG, $IVZ, $ETFC and $C $CSX Some rails performing well, this is one of em. $PINS Mentioned by @Dan. Watching this for a base or move up. $ON Top of the range, watch for a move above 25.30 $AMAT Alert at 62.85 $RCM Monster move. Posted by @Hemal
mljbaer: @scottrades $SPY $QQQ $GDX $DISH $XHB $PHM $LEN $IBP $STX $BHE $SPWR $XLF $BAC $AIG $IVZ $ETFC $C $CSX $PINS $ON $AMAT $RCM #Swing Scott. I am in Calgary and yikes..yes we are all chilled. Dogs look outside and say ' no bloody way' am I going for a walk. I skied Sunshine on Saturday, fantastic. Thanks for all of your Forum posts and videos. They are very helpful and appreciated. Best wishes from Calgary.
tnt: Solar names really starting to heat up. Favorites are $SPWR $FSLR $RUN $VSLR. All have constructive charts
woodman: @tnt $SPWR $FSLR $RUN $VSLR - $ENPH still working. Looking for it to test all time high around $35 before deciding what it does next. (The company offers semiconductor-based microinverters that convert energy at the individual solar module level and combine with its proprietary networking and software technologies to provide energy monitoring and control services.)
bRobert: @tnt $SPWR $FSLR $RUN $VSLR $FSLR $68 with trigger > 200d np I prefer the power converters $ENPH $SEDG Higher margin business Very bullish charts $TAN works as well Diverse mix /safety $37 + potential reversal target Extended
bRobert: @woodman $SPWR $FSLR $RUN $VSLR $ENPH HIGH margin business Limited # of players
tnt: $SPWR adding to core long position $7.71. I think $SPWR will retest 2019 highs $15+ in 2020. Bullish catalysts include Maxeon Solar spinoff & now improved balance sheet with cash raise & restructuring. Double from here.
Nepenthe: @tnt $CLF $AKS $SPWR Thanks for that update. I sold most when it hit 9, holding a small position, and will add once it shows signs of heading that way again. Your thesis is much appreciated. You also mentioned $SPWR. NP at the moment but noticed it bounced off the 20ma today. Might start a small one with the expectation of it breaking above the 50ma. Cheers.
tnt: $SPWR cut in half from the Summer highs. Finding support at 8 day ema which was previous resistance. Recent cash raise now digested. $SPWR now has a much stronger balance sheet . I am adding today to my long position started earlier this month. https://www.tradingview.com/chart/SPWR/OXTUaDG4-SPWR-buy-the-dips-Cut-in-half-Cash-raise-priced-in-8-day-ema/
Sher: FYI Posts - Latest 1 day change: Gold/Silver: $AEM +0.03%, $AG -2.33%, $AU 2.05%, $AUY 1.39%, $BVN 1.16%, $CDE 1.39%, $DUST -3.27%, $EGO 1.68%, $GDX 1.07%, $GDXJ 0.41%, $GFI 2.91%, $GGN 0.71%, $GLD 0.01%,$ GOLD 3.11%, $IAU 0.00%, $JNUG 1.74%, $KGC 1.90%,$ KL -0.31%, $NEM 1.26%, $NGD -0.12%, $NUGT 3.07%, $PAAS 1.31%, $PVG 0.88%, $RGLD 1.24%, $SLV 0.13% Retail: $AMZN -0.37%, $BBBY 4.98%, $BBY 0.75%, $BOOT 3.99%, $COTY 0.36%, $DG 0.08%, $DLTR -0.23%, $ELF -1.97%, $FIVE 0.36%, $GOOS 0.81%, $GPS 2.37%, $JWN 3.03%, $KSS 0.79%, $LOW -0.01%, $LULU 0.60%, $M 3.12%, $NKE 0.92%, $OLLI 0.98%, $TGT -0.23%, $TJX -0.41%, $UA 1.82%, $ULTA -2.30%, $WMT -1.17% Solar: $CSIQ -3.42%, $DQ -2.27%, $ENPH -0.43%, $FSLR 0.34%, $JKS -3.41%, $RUN 2.66%, $SEDG 0.46%, $SPWR 0.76%
tnt: $SPWR buying the dip here. Cash raise digested and balance sheet now in much better shape. Usintg 8 day ema as support which also now trending higher. 50% discount from recent highs
tnt: $SPWR was screaming higher just a few months ago reaching as high as $16 this past summer. $SPWR is now cut in half & digesting a recent equity offering which will be used to pay down debt. This stinks if you have bought and held from higher prices but very good for those who have waited on the sidelines waiting to pounce on a pullback. I am long here & added today. $SPWR is at a long term support line. I see $SPWR gathering for a move back to double digits sometime over the next couple months https://www.tradingview.com/chart/SPWR/N7uDmvw7-SPWR-crushed-cut-in-half-Recent-capital-raise-priced-in-Buy/
Herb: @tnt $SPWR It could also be a January Effect candidate.
tnt: @Herb $SPWR Yes sir
tnt: Buying $SPWR on this morning dip for a multi-month hold. 50% discount from the highs just 3 months ago. Dilution already priced in from their recent cash raise and earnings in the rearview mirror
scottrades: Watching #Solar Stocks today. Some decent Gaps Premarket. #News: A tariff loophole will be eliminated for makers bifacial solar panels, which generate power on both sides. The ruling gives U.S. solar firms like First Solar $FSLR and SunPower $SPWR an edge over foreign competition. $TAN
DAN: ...
$SPWR -- Double top is killing the bulls. Don't be one of them.

VIDEO TWO:
I am looking at a lot of stocks that are in basing patterns, but are near support rather then breaking out. Those are the most interesting to me.
Look at the followi ...
scottrades: Took a starter in $SPWR. Stop is just under $15
borden_john: @scottrades $SPWR What is catching your eye, the chart or fundamentals. Thanks for sharing!
scottrades: @borden_john $SPWR It popped at the open on volume. Reversed quick. I'm out now.
Sher: $SPWR - Files for potential mixed shelf offering - Size not disclosed...
Bob E: @Sher $SPWR Okay, I know what an offering is but what is a "mixed shelf offering?
shoredriver: @Bob E $SPWR ...Try Investopedia.....
Bob E: @shoredriver $SPWR Good idea!
Ringo: $SPWR $HUYA - miss this move but got $STNE. I guess cannot be greedy.
DAN: ...
$SPWR -- Phase 1 of squeeze. Not the time to buy now.

southernmum: @DAN $HUYA $SPX $FFTY $MTUM $GLD $NUGT $TWTR $CPRT $HXL $STNE $ESNT $UEIC $MSFT $EDU $ROKU $TPX $AUDC $MDC $DIS $COLD $TAN $SEDG $FSLR $SPWR Thank you for explaining the suggested size strategy for initially buying and then adding to a position in $TWTR. What percentage of our portfolio do you recommend allocating for each stock we buy?
lostsheep: $SPWR this is working
DAN: ...
$SPWR -- This morning was the time to be buying this. Now,...I'd be looking to take profits at $15 or a bit higher.

$AUDC -- took profits today. This is what the pattern rewards.
$COLD -- pattern working.
$LAD -- next buy is about $137.50 ...
rachel: ...
$SPWR -- Alert $13.80

$DQ -- Alert $51.50

$LAD -- Must hold $125 on this pullback.

Requested Videos

$FNKO "Does it look like this run many continue? or time to sell?" I don't know how I missed this! Too late to buy now.

$CG ...
lostsheep: $SPWR Nice 3 candle reversal off the 50 lots of shorts here also
KeepTheDough: @lostsheep $SPWR could you explain 3 candle reversal! I'm not familiar with it!
lostsheep: @KeepTheDough $SPWR ask that of @DAN better schooled than I
KeepTheDough: @lostsheep $SPWR sure, thanks
spmeyers: @lostsheep $SPWR needs to clear that downtrend line before I get interested
Sluggo: @spmeyers $SPWR Empty calories. Better to watch $SEDG and $ENPH for a landing.
DAN: ...
16. $SPWR – testing 50-day MA. Could buy here with stop around $12
17. $DOVA – very choppy here.
18. $SNAP – trying to rebound. But not doing it yet.

lostsheep: $SPWR retest of the 20 day and 13 level
lostsheep: $SPWR large volume spike
spmeyers: $SPWR has filled the gap from its earnings pop; on my watch list
scottrades: Watching $SPWR for a 59 min trade and short squeeze this morning. Gapping up after earnings with 7 Days of short interest.
Tango: @scottrades $SPWR You don't think it's too late at open?
scottrades: @Tango $SPWR The set up is only valid if it squeezes to the upside.
Tango: @scottrades $SPWR Understood, thanks
infocus: @scottrades $SPWR Thanks for the excellent call. Unfortunately, I missed a fill by .05! Can't chase it. :>(
billfumick: @scottrades $SPWR Thx Scott!! Let me buy ya dinner?
dackron: @scottrades $SPWR Thanks for that one. Had a nice in and out for $$$. Probably room for a few more.
DAN: @scottrades $SPWR Great call, Scott. Still going. VWAP is at $15.00. Really good trade. You da man!!! 8-)
scottrades: @billfumick $SPWR BOOM! Great trade Bill.
bsafriet: $SPWR misses expectations but guides up. $15.3375 +3.65 31.31%. Long from below.
CraigReynolds: @Scottrade $SPWR Stock could go higher but happy with my 3.25% day profit. Thank you for you point the possibility.
scottrades: @CraigReynolds $SPWR You did the real work Craig, nice trade buddy.
DAN: @CraigReynolds $SPWR Nice trade, Craig. You're happy. That's all that matters.
DAN: @scottrades $SPWR Still going, Scotty! VWAP now up another 1.3% from $15. That gives the stock more upside and you've got the ability to hold it for longer. I suspect the shorts are bit uncomfortable today. 8-)
scottrades: @DAN $SPWR SunPower - Beam Me Up...to the moon!
billfumick: @scottrades $SPWR Give me the name of a local restaurant, Ill call in a gift for you and your wife..
grcjr: @CraigReynolds @Scottrades @DAN $SPWR - Nicely done. Thanks Scott for the idea. I entered this as a 59min trade. Loss and profit targets. Alarm clock set. Stock did make another small move. I was out as it moved through my exit strike. Nice profit for a 59min. If we could do this regularly we'd have that Island next to @DAN 's. ;-)
scottrades: @billfumick $SPWR If I accept gifts when trades go right then I have to give gifts when they go wrong...ha! Appreciate the thought Bill. You support @Dan's work and he supports my work. We are even sir!
DAN: @grcjr $SPWR Oh, yeah. Gilligan's Island. ;-) I had a crush on Mary Ann.
BocaRick: @Sluggo $SEDG look at $TAN, sit down and look at $SPWR solar is on fire
Sluggo: @BocaRick $SEDG $TAN $SPWR That's interesting on $SPWR. I looked at their earnings report and they missed EPS by .13 per share (-.22 per share vs expectations of .09). They reported -.01 a year ago and -.22 today. If that company can perform as they are today in the market, $SEDG should have no trouble on Earnings. Their fundies are really great.
Sluggo: @BocaRick $SEDG $TAN $SPWR Scrolling through the solar stocks and solar indexes, I see your point. Sometimes I get tunnel vision :)
bRobert: $TAN up 3% high volume Up 54% for year Enphase 6% holding $SEDG $FSLR $RUN $SPWR other top holdings More upside
issues: @bRobert $SEDG This stock is in the IBD number 1 industry group that also contains: $SPWR $VSLR $DQ $RUN $ENPH. $DQ & $VSLR look best to me.
Geewhiz: @spmeyers $SPWR Hopefully the sun is full of gas. That's what keeps us warm. So not a bad metaphor after all. All the best.
Sandroseverin: @spmeyers $SPWR keep your eye on this one, fell below the 10 dma, could very well pull back to the 50 DMA and look to bounce
spmeyers: $SPWR phase 2 may be winding down here; hard to say how much gas is left in the tank (sorry, bad metaphor for a solar stock!) after big run, but the chart will let us know
rachel: ...
$SPWR -- flag pattern with stop below $10.
$HASI -- 9.7% yield. Pullback to 50-day MA.
$LEN -- shorted at 50.70. Covered 47.80. Quick trade with obvious exit (rebound off 200-day MA)
$INSP -- Working on the right side.
$HHC -- good trade today o ...
Nepenthe: $SPWR A bit of a break out. Cheers.
Nepenthe: $SPWR Guess I'll take the 29% but keep a small position also. Only wish I had had more--but that's always the case. Cheers.
champ: @Nepenthe $SPWR --- This was a great target, tariff stock....nice and when you can say, I wish I had a larger position, I always say the same...but it is better than no-position. Real nice....
Nepenthe: @champ $SPWR So true. 29% short interest might have helped this also. Cheers.
Nepenthe: $SPWR Damn! Sold half yesterday on its whoosh down, as I thought it might hit the 50ma; with the #TAN looking strong, I'll add back my shares if it breaks above 8.61 on volume; or just let it settle in a bit. Or something like that. Cheers.
DAN: $TAN $SPWR $FSLR -- solar stocks finding good support. FSLR at the 50-day MA. $TAN at $26 resistance.
woodman: @DAN $TAN $SPWR $FSLR - $ENPH (solar semiconductor stock) remains an All-Star, but hard to buy.
rachel: ...
$SPWR
$ZS—earnings tonight.
$TWLO – I would require it to regain the 50-day MA for a new position. Not for a "trade"…but for a longer term position. Look at the 50-day MA slope. It's flat. Momentum has stalle ...
Jazman0013: @rachel $BYND $SOLY $SPX $NDX $DJI $DJT $TNX $DJUSBK $GS $MS $JPM $TAN $FSLR $SPWR $ZS $TWLO $VEEV $TNDM $EHTH $MDB $CGC a huge Thank you for posting the notes!!! Sometimes it gets late and what is left of me misses parts of the videos by the time I get to watch. :)
issues: @Bret $ENPH Great looking chart. ENPH is in IBD group #2 solar and is rated 98 (composite) A- (accumulation). Wonderful. Only trouble we don't own any. Others in the group: $SEDG $VSLR $DQ $SPWR...$FSLR
Nepenthe: $SPWR $TAN No position in former, but looking into possibilities. Massive volume on earnings spike, and new support seems to be around the 20ma. Cheers.
bRobert: @Nepenthe $SPWR $TAN $TAN WEEKLY Larger reversal pattern $35 target np Long $SEDG
rachel: ...
$SPWR – new box at $8.00
Growth:
$GLOB – new high. These are working. Don't stick with the ones that aren't...and always keep a small portion left...even if it's just one share.
$CYBR – new high
$COUP – wo ...
Tuna: $SPWR potentially a short sqz rhrn on earnings. extremely high short int position. If you have a natural distaste for short sellers, enjoy fleeting moments of schadenfreude, or are generally amused by people being crushed because of bonehead positioning - this might be your time. Np.
bRobert: @Tuna $SPWR Solar eclipse of the shorts
Tuna: @Tuna $SPWR $SPWR Short interest stats (as of the last report date, 1/31/2019): 38.4% float short (38.5% float short when adjusted for insiders/5% holders) 23.5M shares short 14 DTC (using 65dma volume for calc) Even using a simple short interest decay formula to adjust for potential covering since 1/31/2019, there is still plenty of shorts who *could* be badly positioned. (Note: That's an estimate and may not reflect reality.)
Tuna: @bRobert $SPWR Yes, I almost feel bad for anyone short this now. Can't image how bad their day is going.
Nepenthe: @Tuna $SPWR Schaden: I eyed it yesterday after poor earnings as a possible trade this morning; woke up and thought I'd take a small position; alas, Merrill trading platform not working for some reason before and after open; so I moved on, only to see your post and its 9% run. Freude: Gibt es nicht. Oh well, and so it goes. . .
Visit the Trading Forum to join in the discussion.
| | |
| --- | --- |
| Stock Price | $USD 6.71 |
| Change | 0.00% |
| Volume | 1,942,930 |
SunPower Corporation is a vertically integrated solar products and services company that designs, manufactures and delivers high-performance solar electric systems worldwide for residential, commercial, and utility-scale power plant customers.
Request Video of SPWR
Already a member?
Sign in here.
Earnings
July 29th, 2020 - 2020 Q2 Earnings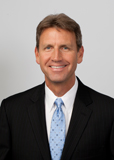 Dan Fitzpatrick
Stock Market Mentor gives you EVERYTHING you need to succeed in the market; all in one place. How easy is that? Dan Fitzpatrick and his elite community of traders share trading ideas, strategies and much more. Dan Fitzpatrick--a world class Technical Analyst, trading coach and regular CNBC contributor--gives you access to all of this with a 30 day trial membership for just $7.77. Get started TODAY and start trading better TOMORROW with the following premium content:
Nightly video Strategy Sessions with a game plan for tomorrow
Got a stock you want Dan to look at? Just ask.
Patent pending video alerts instantly delivered to you when one of Dan's trading signals is triggered. This is not your typical price alert. This is a short video explaining the action you need to take to make money. No more "Woulda, coulda, shoulda"
Access to over 70,700 stock analysis videos
Access an ever expanding library (70,700) of educational videos that will save you time and make you money
Join a team of friends and traders that have one thing in common; a burning desire to succeed.

Become a Member Today!
Gain immediate access to all our exclusive articles, features, how-to's, discussion group and much more...
Satisfaction Guaranteed!
Your Stock Market Mentor membership comes with a 30 day, no questions asked, 100% money back guarantee!