SunPower Corporation (NASDAQ:SPWR)
Bands Volume 200 SMA 50 SMA 20 SMA Videos Alerts Articles Events

lostsheep: $SPWR large volume spike
spmeyers: $SPWR has filled the gap from its earnings pop; on my watch list
scottrades: Watching $SPWR for a 59 min trade and short squeeze this morning. Gapping up after earnings with 7 Days of short interest.
Tango: @scottrades $SPWR You don't think it's too late at open?
scottrades: @Tango $SPWR The set up is only valid if it squeezes to the upside.
Tango: @scottrades $SPWR Understood, thanks
infocus: @scottrades $SPWR Thanks for the excellent call. Unfortunately, I missed a fill by .05! Can't chase it. :>(
billfumick: @scottrades $SPWR Thx Scott!! Let me buy ya dinner?
dackron: @scottrades $SPWR Thanks for that one. Had a nice in and out for $$$. Probably room for a few more.
DAN: @scottrades $SPWR Great call, Scott. Still going. VWAP is at $15.00. Really good trade. You da man!!! 8-)
scottrades: @billfumick $SPWR BOOM! Great trade Bill.
bsafriet: $SPWR misses expectations but guides up. $15.3375 +3.65 31.31%. Long from below.
CraigReynolds: @Scottrade $SPWR Stock could go higher but happy with my 3.25% day profit. Thank you for you point the possibility.
scottrades: @CraigReynolds $SPWR You did the real work Craig, nice trade buddy.
DAN: @CraigReynolds $SPWR Nice trade, Craig. You're happy. That's all that matters.
DAN: @scottrades $SPWR Still going, Scotty! VWAP now up another 1.3% from $15. That gives the stock more upside and you've got the ability to hold it for longer. I suspect the shorts are bit uncomfortable today. 8-)
scottrades: @DAN $SPWR SunPower - Beam Me Up...to the moon!
billfumick: @scottrades $SPWR Give me the name of a local restaurant, Ill call in a gift for you and your wife..
grcjr: @CraigReynolds @Scottrades @DAN $SPWR - Nicely done. Thanks Scott for the idea. I entered this as a 59min trade. Loss and profit targets. Alarm clock set. Stock did make another small move. I was out as it moved through my exit strike. Nice profit for a 59min. If we could do this regularly we'd have that Island next to @DAN 's. ;-)
scottrades: @billfumick $SPWR If I accept gifts when trades go right then I have to give gifts when they go wrong...ha! Appreciate the thought Bill. You support @Dan's work and he supports my work. We are even sir!
DAN: @grcjr $SPWR Oh, yeah. Gilligan's Island. ;-) I had a crush on Mary Ann.
BocaRick: @Sluggo $SEDG look at $TAN, sit down and look at $SPWR solar is on fire
Sluggo: @BocaRick $SEDG $TAN $SPWR That's interesting on $SPWR. I looked at their earnings report and they missed EPS by .13 per share (-.22 per share vs expectations of .09). They reported -.01 a year ago and -.22 today. If that company can perform as they are today in the market, $SEDG should have no trouble on Earnings. Their fundies are really great.
Sluggo: @BocaRick $SEDG $TAN $SPWR Scrolling through the solar stocks and solar indexes, I see your point. Sometimes I get tunnel vision :)
bRobert: $TAN up 3% high volume Up 54% for year Enphase 6% holding $SEDG $FSLR $RUN $SPWR other top holdings More upside
issues: @bRobert $SEDG This stock is in the IBD number 1 industry group that also contains: $SPWR $VSLR $DQ $RUN $ENPH. $DQ & $VSLR look best to me.
Geewhiz: @spmeyers $SPWR Hopefully the sun is full of gas. That's what keeps us warm. So not a bad metaphor after all. All the best.
Sandroseverin: @spmeyers $SPWR keep your eye on this one, fell below the 10 dma, could very well pull back to the 50 DMA and look to bounce
spmeyers: $SPWR phase 2 may be winding down here; hard to say how much gas is left in the tank (sorry, bad metaphor for a solar stock!) after big run, but the chart will let us know
rachel: ...
$SPWR -- flag pattern with stop below $10.
$HASI -- 9.7% yield. Pullback to 50-day MA.
$LEN -- shorted at 50.70. Covered 47.80. Quick trade with obvious exit (rebound off 200-day MA)
$INSP -- Working on the right side.
$HHC -- good trade today o ...
Nepenthe: $SPWR A bit of a break out. Cheers.
Nepenthe: $SPWR Guess I'll take the 29% but keep a small position also. Only wish I had had more--but that's always the case. Cheers.
champ: @Nepenthe $SPWR --- This was a great target, tariff stock....nice and when you can say, I wish I had a larger position, I always say the same...but it is better than no-position. Real nice....
Nepenthe: @champ $SPWR So true. 29% short interest might have helped this also. Cheers.
Nepenthe: $SPWR Damn! Sold half yesterday on its whoosh down, as I thought it might hit the 50ma; with the #TAN looking strong, I'll add back my shares if it breaks above 8.61 on volume; or just let it settle in a bit. Or something like that. Cheers.
DAN: $TAN $SPWR $FSLR -- solar stocks finding good support. FSLR at the 50-day MA. $TAN at $26 resistance.
woodman: @DAN $TAN $SPWR $FSLR - $ENPH (solar semiconductor stock) remains an All-Star, but hard to buy.
rachel: ...
$SPWR
$ZS—earnings tonight.
$TWLO – I would require it to regain the 50-day MA for a new position. Not for a "trade"…but for a longer term position. Look at the 50-day MA slope. It's flat. Momentum has stalle ...
Jazman0013: @rachel $BYND $SOLY $SPX $NDX $DJI $DJT $TNX $DJUSBK $GS $MS $JPM $TAN $FSLR $SPWR $ZS $TWLO $VEEV $TNDM $EHTH $MDB $CGC a huge Thank you for posting the notes!!! Sometimes it gets late and what is left of me misses parts of the videos by the time I get to watch. :)
issues: @Bret $ENPH Great looking chart. ENPH is in IBD group #2 solar and is rated 98 (composite) A- (accumulation). Wonderful. Only trouble we don't own any. Others in the group: $SEDG $VSLR $DQ $SPWR...$FSLR
Nepenthe: $SPWR $TAN No position in former, but looking into possibilities. Massive volume on earnings spike, and new support seems to be around the 20ma. Cheers.
bRobert: @Nepenthe $SPWR $TAN $TAN WEEKLY Larger reversal pattern $35 target np Long $SEDG
rachel: ...
$SPWR – new box at $8.00
Growth:
$GLOB – new high. These are working. Don't stick with the ones that aren't...and always keep a small portion left...even if it's just one share.
$CYBR – new high
$COUP – wo ...
Tuna: $SPWR potentially a short sqz rhrn on earnings. extremely high short int position. If you have a natural distaste for short sellers, enjoy fleeting moments of schadenfreude, or are generally amused by people being crushed because of bonehead positioning - this might be your time. Np.
bRobert: @Tuna $SPWR Solar eclipse of the shorts
Tuna: @Tuna $SPWR $SPWR Short interest stats (as of the last report date, 1/31/2019): 38.4% float short (38.5% float short when adjusted for insiders/5% holders) 23.5M shares short 14 DTC (using 65dma volume for calc) Even using a simple short interest decay formula to adjust for potential covering since 1/31/2019, there is still plenty of shorts who *could* be badly positioned. (Note: That's an estimate and may not reflect reality.)
Tuna: @bRobert $SPWR Yes, I almost feel bad for anyone short this now. Can't image how bad their day is going.
Nepenthe: @Tuna $SPWR Schaden: I eyed it yesterday after poor earnings as a possible trade this morning; woke up and thought I'd take a small position; alas, Merrill trading platform not working for some reason before and after open; so I moved on, only to see your post and its 9% run. Freude: Gibt es nicht. Oh well, and so it goes. . .
Tuna: @Nepenthe $SPWR It's been hopscotch-skipping along R2 since shortly after the open and now the VWAP. The move is not necessarily over (but could be). I'm watching the volume - specifically on the 5m / 15m / 30m / 60m timeframes - to see if it spikes, which *might* reflect a resumption of institutional covering.
Nepenthe: $SPWR Did take a shot at a "solar rebound" today with my old pal Sunpower. Don't know if I'm early, but so far so good. Analyst downgrade today, which makes ponder, why today and not before the 30% plus drop? A little late, wouldn't you say? Stop around 7, and will be raising it if it continues upward.
woodman: $TAN moving up through its recent highs in January. $ENPH moving up through its recent high in March. I'm in $SPWR and $JKS still.
woodman: $JKS - my dumpster dive in #Solar last week is picking up. I also picked up $SPWR last week as I was rummaging through the trash.
woodman: @champ #Solar $SPWR - doji.
Nepenthe: $SPWR For some reason, no, not exactly accurate, I bought a small position at close yesterday. It seemed the upper BB bent a tiny bit upward, and the $TAN had a bullish engulfing pattern, so I thought, give it a shot. Now I wish it had been a much larger position. Sunpower is acquiring SolarWorld or whatever, which usually makes the purchaser go down, n'est pas? Well, I took my shekels and ran. Now wondering. . .
Nepenthe: @Nepenthe $SPWR $TAN 26% short interest. Maybe that helped.
woodman: #Solar has been doing well. $TAN $FSLR $CSIQ. Even $SPWR, if it can get up through the 200 day, may have a nice decent run higher still up to about $9.50 (and then who knows).
Gary: ...
16. $SPWR – has been rangebound for a long time. Extremely speculative.

DrScience: $SPWR earnings didn't impress traders or analysts. Stock sold early, found buyers, and now testing yesterday's low. Stock is HTB as bears press their bets. A move above 7.50 could have them covering in earnest.
peppercorn: @Aragorn thanks for these #InsideMonths to consider and track for FEB 2018 - $ADXS $AGCO $AGX $ALNY $ALRM $APT $ATAI $AVAV $BCOV $BLUE $BMRN $CALA $CGNX $CLX $CRTO $DBA $DBD $EFOI $EQT $EYES $GBTC $GLUU $GNC $HQY $IBP $INVE $JJC $KMG $KSU $LAKE $LL $MBI $MDC $MEI $MMC $NTES $OAS $ONCE $ONVO $PAY $PCG $PRTA $PTLA $QRVO $SAIC $SDRL $SFUN $SNAP $SPWR $SWKS $T $TELL $TGI $TRIL $TROV $TROX $USCR $WATT $XOMA $XONE
Junior1: ETF disconnect: Solar stocks are up, yet $TAN is red. All of these are working: $TERP $FSLR $SPWR $SEDG
JBed: @Junior1 $TAN $TERP $FSLR $SPWR $SEDG Added to $SEDG at the low of the day.
Bridget: $SPWR starting to move higher
spmeyers: @grcjr $SPWR $FSLR $SEDG #solarstocks This is the key: Thin film producers would not be subject to the Section 201 trade measures. Indeed, they may benefit more than domestic CSPV equipment makers from any tariffs or quotas that are adopted as recommended by the ITC. FSLR is the leading thin film PV maker. see: https://www.forbes.com/sites/energysource/2017/11/07/dark-skies-for-american-solar-power-itc-recommends-china-tariffs-in-suniva-trade-case/#1b92527b3b6a
grcjr: @spmeyers $SPWR $FSLR $SEDG #solarstocks #1b92527b3b6a - I first invested in $FSLR because they were the thin wafer. It is a bit of a specialty product. As you point out, there are companies that may benefit from the tariff. Some winners. Some losers.
woodman: $TAN doing well. Some individual solar of interest: $JKS $DQ $SPWR $FSLR (I wouldn't buy it here) $JASO. I'm long $TAN as well as $SEDG which, unfortunately, has reversed today and is now going in the wrong direction.
grcjr: $SPWR $FSLR $SEDG #solarstocks - Random thoughts regarding our solar stocks. I am long $FSLR.

I'm wondering if we are seeing a somewhat artificial rise in solar stock sales due to the anticipated tariff on Chinese solar products. I posted the follo ...
Junior1: #solar $JKS and $JASO report Wednsday. Up 19%, 30% in the last month, respectively. Could be a sell the news event. Much like what happened to $CSIQ last week. $FSLR and $SPWR both popped on earnings, but neither had a run up into the event.
Bridget: $SPWR breaking out of a squeeze after earnings.
Bridget: $SPWR trying to come out of this squeeze with ER coming up. $TAN.
Junior1: $TAN Solar is a mixed bag this morning. $FSLR looking interesting. Creating a high base with the BB tightening. Alert set for BO potential. $JKS at multi year high $SPWR down 5%, not looking well
Bridget: @Junior1 $TAN $FSLR $JKS $SPWR $JASO up big
StockMarketMentor: A Price Alert has been triggered for $SPWR SunPower Corporation. Click here to view associated video clip: http://stockmarketmentor.com/stockanalysis.html?ticker=SPWR&clip=89057
JJT1: $COHR $SPWR $MTSI $ATRO All being pounded today. Seems a bit extreme...
Junior1: @JJT1 $COHR $SPWR $MTSI $ATRO Especially when you look at their earnings... not so bad for $COHR and $SPWR
Robert1965: $FSLR< $SPWR both up anyone take positions on these, looking to add on SPWR, but not sure
Junior1: @Robert1965 $FSLR $SPWR $SPWR reports 8/1. Both of these are fading their opening moves. Below VWAP
Wolf: $SPWR STC weekly 11 calls 100% profit. Short shares @ 11.45, .15 trailing B to C.
Wolf: @Wolf $SPWR B to C @ 11.93. (4% profit) @Dan Thanks again for the sound advice. Long weekly 11.50 calls only. Will reshort @ 11.25 if it gets back and stalls out.
DAN: @Wolf $SPWR That's great, Wolf. Nice trading. My pleasure to help...my job to help. 8-) Ka Ching!! $$
Robert1965: $SPWR up $1.01 9.72%
woodman: @Bridget $TAN - $SPWR (np) is the big winner today. I've been holding $SEDG which is hanging in there.
Bridget: @woodman $TAN $SPWR $SEDG $JKS is also up again
Wolf: #Better-lucky-than-good? $SPWR Intended to take a starter position@ 10.30, but with Fidelity ATP slow response, it added an extra "0" to my quantity. Oh well, I just put a stop under what would make a starter. Nice surprise today. Stopped out of all but starter @ 10.97.
Wolf: $SPWR @Dan Back inside the upper BB, Would you add here?
stairm01: @Wolf $SPWR I own the stock at 9.67 and today when the stock hit $11.08 and started to drop below $11, I sold the July 28, 11 strike call for 0.50. This stock has moved nicely and I want to stay in, but I think it's due for a pull back. I'll take some for the sold call and hold the stock during the pull back. If it turns back up in a few days, I may buy it back.....or not.
Wolf: @stairm01 $SPWR Interesting idea, but I am thinking if it closes above 11, it will run to around 14. There is a big void between 11 and 14. Good luck. Added @ 10.75.
DAN: @Wolf $SPWR No. I wouldn't. Looks like a short term top to me. Third consecutive day of advances. Seven of the last 8 days have been higher. I think it's something that should be reduced now. Take some off the table. You can always increase the position later.
Wolf: @DAN $SPWR Already added @ 10.75, so I am raising my stop as it bounces so I don't give back any profit. Current stop @ 10.89. Thanks for the trade idea. It paid off nicely.
DAN: @Wolf $SPWR Sure! Just decide what your time frame is. Is it a short term trade? Or are you looking at the solar sector as a place to put money over the next few months? both are options. Just decide which way you're going.
Wolf: $SPWR Stopped out @ 11.07. Long weekly 11 calls @ .25., 10% of my gains as it is finishing strong so it may keep running and retest today's high.
DAN: $VEEV $WB $FSLR $SPWR $FB -- these are all working today, gang.
cmaxwel1: @DAN $VEEV $WB $FSLR $SPWR $FB (add $OLLI)
DAN: @cmaxwel1 $VEEV $WB $FSLR $SPWR $FB $OLLI OLLI working too...but it is testing resistance now, between $43 and $44. But you know I like Ollie.
Vehid: @DAN $VEEV $WB $FSLR $SPWR $FB Based on the pattern that we witnessed recently, is it fair to say a sell off is expected and we should ready with tight stops?
DAN: @Vehid $VEEV $WB $FSLR $SPWR $FB I wouldn't say a "selloff"...but many stocks are certainly at the top of their ranges. In this market, I'd always suggest keeping fairly tight stops. Not so tight that you're almost sure to get stopped out...but tight enough so that, if you are stopped out, your day isn't ruined.
DAN: Lots of stocks working today. Some of the solar stocks are breaking higher ($FSLR, $SPWR). My Lord...even Costco is up. (On the other hand, $SNAP is down another 1%. Guess you can't win 'em all).
metal: @DAN $FSLR $SPWR $SNAP I like Cp and its long base
Robert1965: @DAN $VEEV $WB $FSLR $SPWR $FB Nice call on $FB
DAN: @metal $FSLR $SPWR $SNAP I like $CP too. And $NSC. Same type of pattern. Railroads are good.
DAN: @Robert1965 $VEEV $WB $FSLR $SPWR $FB Thanks, Robert1965.
Visit the Trading Forum to join in the discussion.
| | |
| --- | --- |
| Stock Price | $USD 8.30 |
| Change | 4.01% |
| Volume | 1,981,460 |
SunPower Corporation is a vertically integrated solar products and services company that designs, manufactures and delivers high-performance solar electric systems worldwide for residential, commercial, and utility-scale power plant customers.
Request Video of SPWR
Already a member?
Sign in here.
Earnings
February 13th, 2020 - 2019 Q4 Earnings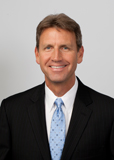 Dan Fitzpatrick
Stock Market Mentor gives you EVERYTHING you need to succeed in the market; all in one place. How easy is that? Dan Fitzpatrick and his elite community of traders share trading ideas, strategies and much more. Dan Fitzpatrick--a world class Technical Analyst, trading coach and regular CNBC contributor--gives you access to all of this with a 14 day FREE membership. Get started TODAY and start trading better TOMORROW with the following premium content:
Nightly video Strategy Sessions with a game plan for tomorrow
Got a stock you want Dan to look at? Just ask.
Patent pending video alerts instantly delivered to you when one of Dan's trading signals is triggered. This is not your typical price alert. This is a short video explaining the action you need to take to make money. No more "Woulda, coulda, shoulda"
Access to over 65,900 stock analysis videos
Access an ever expanding library (65,900) of educational videos that will save you time and make you money
Join a team of friends and traders that have one thing in common; a burning desire to succeed.

Become a Member Today!
Gain immediate access to all our exclusive articles, features, how-to's, discussion group and much more...
Satisfaction Guaranteed!
Your Stock Market Mentor membership comes with a 14 day, no questions asked, 100% money back guarantee!