Square Inc. Class A (NYSE:SQ)
Bands Volume 200 SMA 50 SMA 20 SMA Videos Alerts Articles Events

Auto: $SQ added
bRobert: $SQ. $150. WEEKLY. Wedge/C&H. breakout WEEKLY flag $150+. with nh trigger Overweight LEAP calls. from way below. Up several fold
Auto: $CSIQ started position $SQ $CIEN $ZM $TREK added
scottto_2: @bRobert #WeeklyCharts Screen - Here's the output of my latest iteration of the screener let me know how these look to you (if you feel like it). $ADBE $ADSK $AMRC $AMT $AVLR $AYX $BILI $BL $BLK $CCH $CCI $CDAY $CHWY $COR $CRM $CRNC $CRWD $CSGP $DDOG $DOCU $DT $EBAY $ETSY $FB $FIVN $FMCI $FSLY $FUTU $GSX $HCCH $HUBS $INSU $IPHI $MCO $MELI $MODN $MRVL $NET $NIU $NTES $OKTA $OOMA $OPES $PDD $PLMR $PRPL $PTON $RPAY $SAIA $SE $SHLL $SNPS $SPLK $SQ $SVMK $TDOC $TMUS $TTD $WGO $WIX $WKHS $WMT $ZM $ZTO This is the unedited list from the screen. I haven't checked them all but there are many familiar faces in there. Cheers, S
bRobert: $MELI. $1000+ WEEKLY C&H target acquired. I love WEEKLY charts. $GLD $GDX $SAM $TSLA $MED $SQ. many others True trends jump off the page without the daily noise. HUGE. $$$$. with longer term trades. Where whales swim Not the day traders Higher targets. possible post sideways consolidation close to the 50d.
bRobert: $LAD Long term hold Even over earnings Examine the very bullish WEEKLY chart C&H breakout delayed by Covid But a rapid reversal to resume the C&H breakout Many strong stocks I follow have done the same eg $SQ $FB C&H target has been $250 for a while Good tea leaves Awareness of the used car bull market didn't hurt Fundamentals and tea leaves A very powerful and satisfying combination Shorts were 20% A little rocket fuel
Auto: $WPM $SQ $DELL $AMZN $PTON working added
DrScience: $SQ Inside day and up. A move above 124.50 could see a run back to the highs ahead of earnings on 8/5.
scottto_2: @DrScience $SQ - Had to chase it up a bit but followed the plan I posted yesterday: Long Aug 125 calls, sold July wk4 132 against them. Hope to rinse and repeat with higher strike prices each week.
scottto_2: These stocks all have something in common.... because I screened for their situation: $ACMR $AMZN $ASML $FIVN $FNGU $FVRR $GSX $IPHI $KLAC $NIO $NTES $SPLK $SPOT $SQ Hit recent ATH, now have pulled back between the 20-dma and 8-ema.... Some good lookin' things in there. Cheers.
bRobert: @scottto_2 $ACMR $AMZN $ASML $FIVN $FNGU $FVRR $GSX $IPHI $KLAC $NIO $NTES $SPLK $SPOT $SQ $SQ. $150 target for a while. Weekly wedge breakout $NTES. C&h. $540 + $600 long term
scottto_2: Out of my list below, here are the trades I'll be looking at next week: $KLAC - Looking at the August 200 calls, can give it some room to the $190 level; sell weekly calls against it while I wait for a possible breakout $NTES - Looking at August 475 calls, stop near recent low, $446; Also can sell weekly call premium to offset the cost while waiting. $SPLK - Aug 200 calls. Stop around $190. Weekly calls to sell against the cost basis. $SQ - Aug 125 calls. Stop around $111. Also has weekly options to sell. Cheers. Off to be husband, dad, etc. for a while....
bRobert: ...
$KLAC $LRCX. Minimal pullbacks. $HD $350 $LOW. $150/$200 Bullish set ups Ms=ake sure the squeezes break the right way. $MLM. and other materials. aggregates Watching for consolidation to end. Bullish long term. $TLT. still working. $177+. ...
CraigReynolds: @bRobert $DE $URI $CAT $UNH $ILMN $TMO $TNDM $BNTX $NVAX $MRNA $VXRT $INO $FB $WORK $KLAC $LRCX $HD $LOW $MLM $TLT $ZS $SQ $NVDA $WiX $LAD $UNP $MU $BYND $HLF $NUS Thanks, this really Helps. In a few of the listed, watching to add. Most of the others, I have on my phase 2 watch list. Nice to see another perspective and your the best. Yes, enter small and watch them run until they get tired, rest and go again. Best to you, Sir.
bRobert: @jwstich #OT Conservative. Green candle print. Hammer bottom doji. candle perhaps. Stop is <. LOD of the day prior Buy small. Add in scales with further positive price action . higher highs/lows. trail stops up. Many stocks. NEEDED to come in. When you go straight up there is no close support. area to buffer the fall. Most of these stocks should have had. tight stops and partial profits already. eg. $SQ. $WIX. Look at the WEEKLY. stretch. the daily is deceptive
bRobert: ...
$SQ. Quite a while ago I posted my WEEKLY chart analysis. This had a clear wedge breakout with a $150 target. I it has climbed over$40 since. adding credence to this projected target. I posted that I bought 2021 LEAP calls. as a long term hold ...
shoredriver: $SQ...touched another 52 week high......np unfortunately....just can't take Dorsey.......
champ: @shoredriver $SQ --- Upgrade before the open, all traders work for profits. The markets doesn't care what anyone thinks,....it doesn't care what I think and never has.
GMac10: @HGIGuy $COUP $DT $DOCU $TWLO Yes, big pullback. Can add $SQ, $AYX and $OKTA to that list as well
ReneeH: @GMac10 $COUP $DT $DOCU $TWLO $SQ $AYX $OKTA + $MDB $SPLK a few of these with bearish divergence. Might consider some quickie puts.
cgendro1: $SQ- continues to be amazing! Up 8.8%
bRobert: $SQ Warning for taking profits Tighter stops Pb towards 20d in the conversation I have option collars Covered calls Long puts
bRobert: $ZM break Feeling for support Extended 50d in the conversation Profits/stops $SQ Collar Long puts Short calls
bRobert: $SQ. Long term bullish. $150. target but short term. Consider partials RHRN. for possible pb towards the 20d.
bRobert: $SQ. 100. target 1.
CdrJake: $SQ finally made it above VWAP at 104.38.
JFD: $SQ In this weak tape, I think it's hip to be in Square
JJT1: $COUP $NTES $SQ Strong as Bull!
bRobert: $SQ 8d trailing stop
traderdl: $SQ ATH
bRobert: @Orange-Green $FB $TLT $GLD $GDX I am still long $SQ leap calls but this is not a good entry
traderdl: $SQ back to VWAP from ATH
traderdl: $SQ green to red
bRobert: @traderdl $SQ I am long but HEDGED Collar
bRobert: @Junior1 $BYND $SQ #GSL I have been very bullish $SQ. I have. a $150. long term target based on the WEEKLY wedge breakout. I am overweight leap calls from far below. I will add on a move closer to the 20d. $BYND. I was stopped out below the 8d. I listed a possible bearish target of $120. Having said that. ...I am long term bullish and expect a WEEKLY reversal to play out . I made very good money on this current run up. I will reenter when the technical clouds are clearly bullish both short and long term. time frames
DAN: ...
Note: COVID, Riots, and horrible economic data can't push stocks lower. What does this tell you? "Who are you gonna believe? The news, or your lyin' eyes?"
$SPX -- This pullback is a good opportunity to put more long term mo ...
bRobert: $SQ you should take partial profits at least Top of the channel Coming back to 8 or 20d
GMac10: @bRobert $W - Big moves down on relatively low volume across the board. Does the lack of volume in this move make you less fearful this is distribution and more likely to buy dips, or am I looking at this wrong? $COUP $OKTA $SQ $TTD
bRobert: @GMac10 $W $COUP $OKTA $SQ $TTD The strong stocks quickly recover from these low volume sell offs. Just be patient. If things cascade low volume can evolve into high volume Don't pick bottoms You can have a target area , but Let the price action confirm your thesis before jumping in with $$
bRobert: @scottrades $QQQ $GLD $SLV $GDDY $BOX $CHGG #Covid $GDDY. has the same WEEKLY wedge as $SQ. $115. Wedge. target $SQ. $150. target
GMac10: $SQ moving again today
bRobert: @GMac10 $SQ. $150. target. zig zag up. Best entry closer to the 20d LONG TERM HOLD
GMac10: @bRobert $SQ Yeah - making a serious move today... added when it hit ATH and looked like it was breaking out on Friday... thought about adding at ATH again this morning, but didn't. Volume is still relatively low
bRobert: @GMac10 $SQ This is a LONG TERM HOLDING STOCK. You will get a better safer entry. soon. But have a piece to hold.
bRobert: @vatradergreg $GDDY $115. target. WEEKLY wedge breakout. 40%. upside. Same weekly chart as $SQ. 50%. upside target. $150.
vatradergreg: @bRobert $GDDY $SQ - You were right about $SQ. You and I spoke about this in the $87 and $95 area's. Unfortunately, I closed my position around $100.50ish. I have a bad habit of not being patient and letting good charts run their course......Obviously, with $SQ, that things just keeps chugging along, as well as a bad call on my part.
bRobert: @vatradergreg $GDDY $SQ Separate trading stocks from holding stocks. Hard to time entries exits. Why bother on a steady climber. Too much work. I bought a pile of LEAP calls. Very happy. Letting them work. FOR me Not the other way around Determine your favorite time frame to trade and pick stocks that fit the mold.
vatradergreg: @bRobert $GDDY $SQ - really great advice, thank you. I am usually selling premium so my style's a little different right now since I'm home and can act on things real time. I'm too trigger happy and I know it! Seriously good advice, point taken.
bRobert: ...
$SQ Same chart + diagnosis $150 target

$TNDM $130 WEEKLY cup/ reversal target 18 months of side way consolidation
$PODD WEEKLY W $230/$300 targets
$DXCM WEEKLY flag $440/$500 Sweet trade portfolio

$SP ...
SparrowS: @bRobert $GDDY $SQ $TNDM $PODD $DXCM $SPOT $GDX $NUGT $GLD $MOH $UNH $XBI $LABU Thanks for the analysis! Seems you have been in some of the positions already, would you recommend any of them as new buys, for multiple month or longer hold unless stopped out? I am in $DXCM, $NUGT and a few major biotech stocks in the $XBI holding.
bRobert: @SparrowS $GDDY $SQ $TNDM $PODD $DXCM $SPOT $GDX $NUGT $GLD $MOH $UNH $XBI $LABU
I have owed all of these at one point
I have rotated between different members based on entries and chart set ups $PODD was a great 2019 trade while $DXCM co ...
SparrowS: @bRobert $GDDY $SQ $TNDM $PODD $DXCM $SPOT $GDX $NUGT $GLD $MOH $UNH $XBI $LABU $SLV $PAAS $TMO Thank you for the detailed reply. I also own $TMO as LEAP call diagonal, selling near dated in the last few months has been profitable, but I am ready to cover the Jul calls if it pops >357. Good night!
bRobert: @bRobert $GDDY $SQ $TNDM $PODD $DXCM $SPOT $GDX $NUGT $GLD $MOH $UNH $XBI $LABU $SLV $PAAS $TMO $BYND Just scale in to the name $240 WEEKLY C&H target Old IPO high Above that is a blue sky breakaway from the WEEKLY cup base $430 target Revenues from skyrocketing worldwide sales may triple in a short time (eg China) and justify /drive a concomitant 200% stock price move . An Impossible Burger IPO is still well on the back burner. The addressable market is big enough for 2
bRobert: @SparrowS $GDDY $SQ $TNDM $PODD $DXCM $SPOT $GDX $NUGT $GLD $MOH $UNH $XBI $LABU $SLV $PAAS $TMO We employ the same play on $TMO It will explode higher soon after a nice rest
vatradergreg: @scottrades/@bRobert, looks like the steam engine that is $SQ is ready to take on the $100 plus mark. I closed my position yesterday, but will certainly be looking for re-entry.
bRobert: @vatradergreg $SQ I respect taking profits I suggest taking partials or selling some premium eg covered calls short dated . $150 target Steady uptrend = HOLDING stock or trading around a core Hard to time so many entries /exits Let the stock work for you , Not the other way around It's a very good employee
GMac10: @bRobert $SQ I've been in this trade and followed with you... how do you arrive at a $150 target long term?
GMac10: @bRobert $SQ Also, would you consider adding more if it breaks ATH of 101.15, or was that long enough ago (20 months), that it is not relevant anymore
vatradergreg: @bRobert $SQ - very good point bRobert!
nnkumar13: $SQ ATH
traderdl: @nnkumar13 $SQ continues - very nice
vatradergreg: @scottrades $FB - agreed. This stock reminds me of $SQ. Just an underline strength of steady buyers.
GMac10: @scottrades - with tech and broader market reversing today, would you be looking to reduce any positions and take some profits after this big run, or do you see nothing to worry about yet? My time frame to hold is generally weeks or months, not swing trades $NET $COUP $SQ $TTD $AYX
bRobert: @debeers $LAD $200+. target. on this for quite a while. Sidetracked by COVID. Look at the nice WEEKLY cup base that will resume shortly. Most strong stocks will resume their pre COVID. trajectories $FB. $AAPL $SQ. $HD. Many others. Long from below
scottrades: $SQ Working here.
bRobert: $AMWD. C&H like. $120.measured move. $85. W target. Long from below. $SQ. $100. target ahead
vatradergreg: @bRobert $AMWD $SQ - really glad I reversed my short on $SQ a few days back. This thing really has some consistent power behind it. I know @scottrades has been all over this one as well.
Auto: $GSX $PTON $VIPS $SQ $SNAP $PLMR added
cgendro1: $SQ- performing well. Did a partial sale w 30% gain w view to buying on a pb. I am working my performance numbers while hanging on to winners longer. Partial sales also finance other stocks of interest. $DT $NET- patience has paid off! The weekly view is the one I'm watching. Will do partials once my goals are reached or sooner if there is a good reason. We are in day 4 of a good market and I do expect we will pullback some. Going sideways for a bit would be welcome
wjj3: @cgendro1 $SQ $DT $NET NET highlighted by IBD
bobbybwana: $CRWD, $BYND, $RMD, $PING, $TDOC, $MSFT, $DT, $SQ, $QDEL I go from flush with cash to 70% invested in 4 trading days.
bRobert: $SQ I sold premium Short term on the target $100 acquisition Covered calls on LEAPS Rinse repeat
bRobert: $SQ WEEKLY shows retest of old 2018 high .. $100 .speed bump / profit taking area Look for sideways consolidation/pullback closer to the 20d The WEEKLY wedge breakout has a $150 target This is a holding stock . You are more likely to mistime entries /exits trading this steady climbing stock Long LEAP calls
scottrades: My notes: $SSO Trend is in tact, but you gotta be picky with your stocks $QLD Ditto. $GLD Watch above 164 $SQ Nice day. $LVGO Thanks for the memories. $NET Today's GOAT $CRWD In consolidation. One to watch. $SAIL Low volume today but In a good group. $FSLY Squeezing higher. $FB Bbands getting tight $SRPT 12 Days of Short Interest. $WING Looking Saucy. $AMAT in trend. Watch 61. $NVDA Watch tomorrow.
equiposy: $SQ Breaking out. past $93.00 retail sales up big!! should be $100 soon
Cokeman1959: @scottrades $SQ where would your stop be on a new position? All the way back to the 20 seems loose @ almost 9%.
scottrades: @Cokeman1959 $SQ I didn't buy the gap up. So if it was me, I'd have a stop at LOD.
Cokeman1959: @scottrades $SQ ok thx
Bwhitty: $SQ first stock I see finding support and continuing.
bRobert: @Bwhitty $SQ WEEKLY is very strong Long term hold via leap calls
Bwhitty: @bRobert $SQ been in and out of it. My entries on it have been terrible, always chasing it.
bRobert: @Bwhitty $SQ This is a holding stock If you like you can sell premium/short calls against at opportune times to capture additional $$ and lower costs It is just zig zagging up $100/$150 targets
shoredriver: @Bwhitty $SQ ...that tells you something...if you are listening to yourself....
Bwhitty: @shoredriver $SQ I listen to everything. I am sponge. Listening to your comments I gather you are very critical of others.
Ajax4Hire: @jeff_free69 $TDOC $CODX Getting slow execution onf $NFLX call option, $SQ call option. $NFLX call option would not execute even thou below Bid price. Cancelled, re-entered, then 7 minutes later, original, cancelled $NFLX Limit order executed. Currently $SQ call option below Ask price but not seeing update. Very odd.
jeff_free69: @Ajax4Hire $TDOC $CODX $NFLX $SQ Yes, very frustrating I'm sure. don't know if it matters, but I just did a simple mkt buy; located in NY
just4mo: $SQ nice bounce off the 20dma.
bRobert: @just4mo $SQ Typically good entry
vatradergreg: Been short, and to no avail on $SQ; very strong tape and trend on this. Going long at 87.70, with a stop at 83.50.
bRobert: @vatradergreg $SQ STRONG WEEKLY chart. $100/$150. LONG term hold
vatradergreg: @bRobert $SQ - I agree with you here completely! I was hoping to play this to the down side, but its just too strong. I'm not fighting it and changing direction. I'm looking for 100
scottrades: Nice volume in $SQ
bRobert: @scottrades $SQ $100 target 1. $150 WEEKLY. Wedge breakout target. Long leap calls. Short short term covered calls
bRobert: $SQ. $100 with flag trigger. Long leap calls Close. Nice move so far. WEEKLY. wedge is the prize. $150
bRobert: @vatradergreg $SQ Careful who you pick a fight with. This one had a strong WEEKLY wedge breakout in FEB. $150. target The market plunge only delayed the inevitable . Breakout quickly resumed.
scottrades: My video notes: $SSO The Fed To The Rescue $QLD Back above the 8EMA $GLD Holding in trend. $GDX Lower High above the 50 Day $WPM Good volume today. Watch 41.50 Tomorrow. $PAAS I have an alert at 28.80 $SAND Bounced off the 50 Day. $SQ Alert at 93. $NET Huge volume today. Coming out of a Daily Squeeze $LVGO Nice Base. Alert at 64 $BIDU Holding the 200 Day. $EVER Alert at 59.65 $NVDA Printed a higher low today. $BLD Watch above 129.40 $IBP Bullish engulfing candle. $MGM Good volume today. Watch for a move above the 8EMA.
Amykris: @scottrades $SSO $QLD $GLD $GDX $WPM $PAAS $SAND $SQ $NET $LVGO $BIDU $EVER $NVDA $BLD $IBP $MGM great stuff scott! thank you
spmeyers: @Margi1983 $SPY $MAIN $AAPL $AMZN $CLOU $DUK $GSBD $NFLX $SQ if you look at a 5-year chart for many strong stocks the covid bear market is not all that bad [so far]
Bwhitty: $SQ A few stocks breaking yesterdays lows. Not a good sign.
bRobert: $SQ staying in character for now Typically pullbacks to the 20d are good entries . I wouldn't be buying today It is too extended for a safe buy unless stop is tight < 20d Risk chop I have a full hedged position $100 with a breakout $150 LONG TERM $TLT inv H&S < 50d targeting old high $177+ with trigger > 50d Bond market voting on recession fears
Visit the Trading Forum to join in the discussion.
| | |
| --- | --- |
| Stock Price | $USD 166.63 |
| Change | -2.57% |
| Volume | 1,908,590 |
Square Inc is engaged in providing solution from payments and point-of-sale services to financial services and marketing services. It provides a free software app with its hardware to turn mobile devices into powerful POS solutions in minutes.
Request Video of SQ
Already a member?
Sign in here.
Earnings
November 5th, 2020 - 2020 Q3 Earnings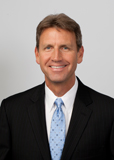 Dan Fitzpatrick
Stock Market Mentor gives you EVERYTHING you need to succeed in the market; all in one place. How easy is that? Dan Fitzpatrick and his elite community of traders share trading ideas, strategies and much more. Dan Fitzpatrick--a world class Technical Analyst, trading coach and regular CNBC contributor--gives you access to all of this with a 30 day trial membership for just $7.77. Get started TODAY and start trading better TOMORROW with the following premium content:
Nightly video Strategy Sessions with a game plan for tomorrow
Got a stock you want Dan to look at? Just ask.
Patent pending video alerts instantly delivered to you when one of Dan's trading signals is triggered. This is not your typical price alert. This is a short video explaining the action you need to take to make money. No more "Woulda, coulda, shoulda"
Access to over 74,900 stock analysis videos
Access an ever expanding library (74,900) of educational videos that will save you time and make you money
Join a team of friends and traders that have one thing in common; a burning desire to succeed.

Become a Member Today!
Gain immediate access to all our exclusive articles, features, how-to's, discussion group and much more...
Satisfaction Guaranteed!
Your Stock Market Mentor membership comes with a 30 day, no questions asked, 100% money back guarantee!