Square Inc. Class A (NYSE:SQ)
Bands Volume 200 SMA 50 SMA 20 SMA Videos Alerts Articles Events

bRobert: $FLT . trailing stops. $235 - 240 $SQ . I like the price action. Very narrow range . $100 . mm reversal target. Neckline $75 .
scottrades: Watching $SQ for a break above 77. Earnings in 8 days.
Kristine: @scottrades $SQ - <32B market cap. Long term I think it has room to grow.
spmeyers: @scottrades $SQ poor volume though
mradams0621: $sq sell off. dip buy here?
issues: @mradams0621 $sq It doesn't look like much of a dip to me. It's kinda toppy, don't ya thunk? We hold almost a full position in SQ. I like the business model with lots of small businesses using their little square charging device.
mradams0621: @issues $sq I'm thinking it sees $80 before it goes lower, but I bet a lot and seldom win, so prob. a top lol
Robert1965: $SQ anyone adding here 75.25
bRobert: $FLT . $MA . flag trigger . $SQ . setting up
Kristine: $SQ - Up 3% and at hod. Weekly pattern looks like it wants to push towards recent highs.
beachreader: $SQ b/o looks to be fading.... along with otheers
Kristine: $SQ - Headed toward its best close since the Raymond James downgrade. Building a small position into Feb 27th earnings.
Robert1965: @Kristine $SQ thanks for post
Kristine: @Robert1965 $SQ - So far I've done well working around a position. My job prevents me from owning/trading more than a few positions at a time. Last year I did really well with Amazon but mostly due to the impressive run last Jan. With $SQ I am buying calls ITM and selling OTM weekly's for a decent premium. I added some March 15 60 strike today and sold Feb 15 75 strike for $1.26. Not going to get rich but a little each week is nice. Enjoy the weekend!
rachel: ...
COTD: $TAL – this would be in GSL except that it's not in uptrend yet. Alert $32.30
Notes: Easy to overtrade here. Give your stocks time to work...BUT be quick to sell if they move against you.
Be patient...AND proactive!
VIDEO ONE:
$S ...
bRobert: $FLT less sexy than $SQ but high upside with flag trigger move > $206 $225+ target
scottrades: $SQ might be trying to fill the gap to the upside.
Robert1965: $SQ moving in the PM
DrScience: $SQ possible double bottom intra-day, working on an inside day. Investors still trying to digest the downgrade from yesterday.
DrScience: $SQ continuing to chew through yesterday's sell-off; back up to the 8 EMA. Sold FEB 70 Calls @ 4.10, bought for 3.20 ahead of FOMC, and 3.50 after.
zycouna: $SQ downgraded to market underperform by Raymond James
scottrades: @zycouna $SQ Down a few bucks premarket.
debeers: $SQ=Ray J puts out an underperform rating on the stock. NP
debeers: @scottrades $SQ -On Raymond James downgrade to underperform
alfred1939: $SQ What happen this morning to this issue is the exact reason why it so risky to own a individual stock compared to asset classes IMHO. Not going to get rich quick owning different asset classes.
petros06: $SQ, looking for a little advice. I'm going to get stopped out when the market opens unless I move my stop. I'm still up 5% as it stands. Should I lower my stop?
Henry: @petros06 $SQ I'd take my profit and see where it stops going down. You never know if a down grade will be long lasting or just a 1 day event.
farview: @petros06 $SQ I would cancel the stop and watch it trade for a bit and either sell or reenter a stop.
sgiseller: @zycouna $SQ Just like RJ does
DrScience: $SQ Sold some FEB 70 Puts @ 4.10 (bought @ 2.95). Stock should test 200 DMA, down 10%, and according to Raymond James, the stock has another 20% (target @ $53ish).
gmj: $SQ anyone buying SQ down 10%; took 1/2 profits near the high but still hold a pos. Waiting for a bounce w/vol at the 200ma Stop just below.
Tinker97: $sq in intraday squeeze
Kasey: @Tinker97 $sq GOOD to know thanks, tough day in the news for SQ. I see it holding at the 200d sma
bRobert: $SQ . Following pullback for add soon. $100 target
champ: $SQ....up $2 off of LOD
Allen: @86944T $NVDA $SQ Got a couple good trades out of $NVDA and $SQ this morning. 40% and 30% on the options. Closed them out. My new commitment is to not lose my dough and take short term profits to build up my account after the debacle of the last couple months, and see a continually higher value in my account. So far so good.
bRobert: @champ $SQ Yes. I don't think you will see pullbacks last long. Nice technical set up
zycouna: @bRobert $SQ How far back are you looking for? Could you explain your reasoning? Thanks in advance for your help.
alfred1939: @champ $SQ Stock appears strong. I still am not a owner.
indigo1948: @bRobert $SQ - re-entered on pullback.
champ: @alfred1939 $SQ---- Many were stop out this morning....looks like they are adding back. On the $DJI...the markets....news is having a effect on retail traders. As usually....we just don't know about market direction...today or really any-day, we can only guess. Need to find stocks that have a reason, to maybe move-up a little. Low entries and earnings are a couple of reasons.
DrScience: $SQ pulled back to the 61.8% fib retracement intra-day, bounce and now trading below VWAP. Stock price correlation with $SPY over the past 20 days is 95% (and last 20 minutes is 89%) so expect the expected.
woodman: $SQ running into earnings.
champ: @woodman $SQ --- That would be a nice long run....I'm still holding.
bRobert: @woodman $SQ With $NKE sneakers and $LULU outfit $ULTA makeup to look good
woodman: @champ $SQ - added to mine yesterday.
Robert1965: @woodman $SQ where did you add where did you place your stop I started a position yesterday at 72.75. stop at 69.87
woodman: @Robert1965 $SQ - I added at 71.62. My focus was a move above the prior day's intraday high.
Robert1965: @woodman $SQ thanks
DrScience: $SQ above R2 now. Taking off some FEB 75 and 80 Calls.
champ: $SQ...HOD
rachel: ...
$SQ – Still going. Earnings in a month. Could be going much higher. Use trailing stops. Alert $78.20
$FB – Earnings next Wednesday. Alert $152.40
$TSLA – Earnings on Wednesday. Bring popcorn and beer.
$EDU – "PED&rdquo ...
champ: $SQ.....#Day-3-HOD....upgrade this morning, with a new target at $110.
petros06: @champ $SQ #Day-3-HOD so much for TheStreet.com's evaluation, "Avoid this Red-Hot Stock"
grcjr: @champ $SQ #Day-3-HOD - Thanks for the reminder. I have followed this one for a long time. I'm in again, long and short term. $SQ is expected to report earnings the end of February (by earningswhisper). I expect it to be a good one.
champ: @grcjr $SQ #Day-3-HOD --- Yes...I hear you...long and short term, thats my plan also. LOL
Sher: $PYPL, $SQ - After multiple adds on the way down, exited all weekly call positions on this morning's pops ($PYPL, 283% & $SQ, 166%) with small gains (thank God!) - Initially profitable, both turned into nightmare trades, plunging 72%, in a vicious machine rout, on the 22nd. - They're both going higher and I jumped ship a bit soon but, at this point, am grateful to be out! I'm not sure I have the temperament for weekly options trades!
grcjr: @champ $SQ #Day-3-HOD - just closed my short term day trade (Calls up ~35%). Will look to see if we get another spurt.
Aragorn: Here is a list of stocks that went inside day and up today notice $SQ from the trigger to where it is now ACIA AGX AMCX ANGI BABA BBW BG BKNG BLOK CBRL CDE CZR DBA DDD ESIO EXPE FNF GE HAL HPQ IDCC IGT ITB JOBS KBH KNDI LITE MAR MDC MGM NVDA NXST OMC PANW PBYI PLUG RRR SQ SSYS STM THC WYNN YY
champ: $SQ ...back around HOD.
scottrades: @champ $SQ Got back in today. Daily 100 SMA is $73.78. a close above that is perf.
champ: @scottrades $SQ ---- I'm going to swing my full position to see if i can capitalize off of this #new-momentum. LOL
Kristine: @champ $SQ #new-momentum - Option premiums are pretty good. $75 strike for tomorrow gets about .40
champ: @Kristine $SQ #new-momentum --- Swinging risk but only one day at a time. LOL
mrmike: $SQ Good morning everyone. Yesterday I got stopped out of $SQ with about 33% gain. This morning futures are up about 170 as of now. $SQ is trading pre-market a little above my stop out. 'I'm thinking about getting back in pre-market. What are your thoughts. Thanks Mike
Henry: @mrmike $SQ I had options and sold 1/2 on Friday when I thought it was near resistance and 1/2 yesterday. I can hear @Dan in my head saying, do you think it's going to do this (go straight from here) I'm going to stand aside. If I miss it, I miss it. We still have a lot of volatility and the probability of more bad news related to secondary effects of the govt shutdown. The meeting with China isn't until next week?
mrmike: @Henry $SQ I was planning on selling @73-74,but when it closed at HOD Friday I thought it could go higher. @DAN said could hit 80. So now I have FOMO.
Aragorn: @Henry $SQ Hi Henry I hope all is well with you and that life is treating you well. I picked up some SQ on the close yesterday for an overnight hold . I have not really been holding anything long just day trading using the strat and old TA methods. I had some SQ from 18 sold last year when it broke the 21ema daily. It was a good ride. Since then it has been a good trading stock via options as the options trade decently and the ATR is robust enough to support nice moves. We should catch up one day and again I hope life is treating you well.
Sher: $PYPL, $SQ - Couldn't have been more wrong on these...
DrScience: @Sher $PYPL $SQ I was wrong early, but when stock stalled at opening price I got short. Fall below opening range ($70.75) add, and retest add working nicely. Financial news throughout the day reinforcing the need to work off an overbought condition, i.e. K O'Leary not at all bullish on financial sector.
champ: @Sher $PYPL $SQ...don't know if you were wrong but negative news ....forced the swing traders to take profits on the open...then #CopyCats followed, as always.
CraigReynolds: @champ $SSO $FDN $KWEB $DJI $SQ $UGAZ $LABU $LABD #Day-17-and-week-4 #guess #little #Swing-Market-Bull #Momentum #DGAZ If you wouldn't mind for my education. what kind of mental stop do you put on a trade you enter but goes down, not doing what you wanted? Understand you re-enter maybe if it then goes according.
champ: $SSO $FDN $KWEB ---- $DJI...on the markets, we ended #Day-17-and-week-4...really strong. This move should or might continue, without any negative news over this holiday weekend... and for now, I'm still swinging positions...and Day-trading stocks a ...
champ: @CraigReynolds $SSO $FDN $KWEB $DJI $SQ $UGAZ $LABU $LABD #Day-17--- Because lately... I have only been day-trading and I'm also... only a short term swing trader.....meaning I might sell a swing trade on the open, or at anytime... if it turns on me. ...
champ: @CraigReynolds $SSO $FDN $KWEB $DJI $SQ $UGAZ $LABU $LABD #Day-17--- I have #News-Alerts and I also use #Trailing-Stops on entries certain market conditions ---- I should also point out...that I'm also holding many positions in the energy sector...o ...
petros06: $SQ doing well. I got in yesterday. Thx Dan and SMM
bRobert: $SQ . It's hip to be $SQ . Long added
petros06: @bRobert $SQ nice :)
tjv821: @bRobert $SQ funny stuff :} lov your work
champ: $SQ ...this swing is working.
CHOFF: @champ $SQ - yep, since 1/4.
Robert1965: $SQ DAN entry 69.15, stop was I think was 64.41, any mention of moving stop up, or what is everyone doing on that entry
petros06: @Robert1965 $SQ raised mine to 65.97
CraigReynolds: @Robert1965 $SQ It all depends on your trading plan, day, swing or long term hold.
baronp0329: @Robert1965 $SQ The 200SMA is 67.56, so it depends on your Risk tolerance. I've been taking profits on my Feb 65 calls that was bought 2 days ago at 3.95. 1/2 were STC at 50% profit yesterday. A few more were STC this morning at 105% profit. Only a few contracts left that I may hold over the weekend.
DrScience: $SQ Rolled FEB 70 Calls to FEB 75 Calls @ 2.45 CR (at R2). Taking some $$ out, lowering delta by .22 in anticipation of the stock coming back to test R1. Though $65-70 range has highest OI, I'm expecting the stock to settle north of $70 as JAN OPEX pin.
Robert1965: $SQ on the 5min chart bouncing off the 8 min SMA
scottrades: @Robert1965 $SQ It got a pump from Zacks today. https://finance.yahoo.com/news/bull-day-square-sq-110311727.html?.tsrc=rss
champ: $SQ ..hanging right around HOD
scottrades: @champ $SQ Nice volume coming in!
champ: @scottrades --- $SQ really strong close, I added a little more.
scottrades: @champ $SQ No complaints here! Have a great weekend.
CraigReynolds: @champ $SQ Sold $SQ $EDU $HLF $ETSY $PPC $NVCR $LABU for nice profits. Didn't want to hold over 3 day week end. Now in a comfort zone. Let the news come. Best week since joining SMM. Have positions in Oils & Refiners, $SBUX and a few other into earning run (I hope). Watching very close. Will re-enter exit positions if opportunity comes next week.
rachel: ...
Expect to see charts with stocks at top of range. That's where the market is.
VIDEO ONE:
$SPX – 11th consecutive day where close was higher than open. Now, is 2600 support? Money is coming back in. The Dec low is likely to hold for qui ...
chrismibs: $SQ has pushed over the prior resistance level. Lets see if it holds.
Robert1965: $SQ anyone buying here filled the gap 67.88
baronp0329: @Robert1965 $SQ Yes. Yesterday, BTO SQ Feb 65 Calls at 3.95. Just broke above 200SMA of 67.30
champ: $SQ......will this move continue
bRobert: @champ $SQ You don't have to guess. Acquisition speculation will likey keep a bid underneath
shoredriver: @bRobert $SQ ...Who is likely besides$AAPL??
Visit the Trading Forum to join in the discussion.
| | |
| --- | --- |
| Stock Price | $USD 64.66 |
| Change | 1.43% |
| Volume | 7,985,710 |
Square Inc is engaged in providing solution from payments and point-of-sale services to financial services and marketing services. It provides a free software app with its hardware to turn mobile devices into powerful POS solutions in minutes.
Request Video of SQ
Already a member?
Sign in here.
Earnings
August 1st, 2019 - 2019 Q2 Earnings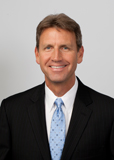 Dan Fitzpatrick
Stock Market Mentor gives you EVERYTHING you need to succeed in the market; all in one place. How easy is that? Dan Fitzpatrick and his elite community of traders share trading ideas, strategies and much more. Dan Fitzpatrick--a world class Technical Analyst, trading coach and regular CNBC contributor--gives you access to all of this with a 14 day FREE membership. Get started TODAY and start trading better TOMORROW with the following premium content:
Nightly video Strategy Sessions with a game plan for tomorrow
Got a stock you want Dan to look at? Just ask.
Patent pending video alerts instantly delivered to you when one of Dan's trading signals is triggered. This is not your typical price alert. This is a short video explaining the action you need to take to make money. No more "Woulda, coulda, shoulda"
Access to over 62,500 stock analysis videos
Access an ever expanding library (62,500) of educational videos that will save you time and make you money
Join a team of friends and traders that have one thing in common; a burning desire to succeed.

Become a Member Today!
Gain immediate access to all our exclusive articles, features, how-to's, discussion group and much more...
Satisfaction Guaranteed!
Your Stock Market Mentor membership comes with a 14 day, no questions asked, 100% money back guarantee!