Square Inc. Class A (NYSE:SQ)
Bands Volume 200 SMA 50 SMA 20 SMA Videos Alerts Articles Events

CHOFF: $SQ is chasing the 200ma. Less than a buck away. We'll see if it can break through resistance at $64 and make a run. Small position.
RedLeaf1: @CHOFF $SQ Here is an interesting tweet about option activity in $SQ, posted this morning by Will Meade: @realWillMeade: Buyer 4700 $SQ March $90 calls for $1.64 Way way out of the money bet on @Square with size Someone making a bet Square gets acquired in my humble opinion.
CHOFF: @RedLeaf1 $SQ - thanks
Brian_M: BTO in long term account $SQ and $PYPL at the open today. Might not be the low but couldn't help adding a bit of both at those prices.
CHOFF: $SQ - Added twice today. It has filled the gap down this morning from $55.83. Don't trust anything. Trailing stops are a must for me. Working well.
CHOFF: @CHOFF $SQ - Stopped out. Nice scalp for once. Volumes are lightening, my guard is up. Watching for possible re-entry at $62 but not without other techs moving in tandem.
jeffslm: $SQ - picking up a small amount here at the 200-day ma
rachel: ...
$NDX – this is where the bottom fell out. Very likely to test low – and we don't know the outcome of that test, so don't guess.
$FB – This stock is not getting cheaper. It is getting more expensive.
YOY growth over l ...
issues: added to IBD 50 $CRL $INTC $SQ $TEAM Taken off IBD 50: $ALSN $CP $FOXF $GMED; added to IBD BIG caps $DVMT $CVS $HCA $NUE Taken off big caps $ABMD $ILMN $INTU $V We own only $SQ & $GMED We can't figure out why some are added while others are taken off. For example ALSN looks like a buy...
rachel: ...
Note: Don't let your impatience make you do what shouldn't be done. Focus on shorter timeframes to keep yourself busy...OR, spend time studying your trades. If you spot one error that you are consistently making, it will be the best tr ...
DrScience: $SQ looks headed for the 200 DMA @ $64, but note the highest open interest is in NOV 75 Calls and Puts. Any bets on where the stock will be on Friday? Remember this is OPEX week and there's usually one day during the week when errant long trades can be exited more gracefully than RHRN.
WWWilly: @DrScience $SQ #OPEX, very true, thanks for the reminder.
barajelda: @DrScience $SQ what is opex and why would it impact $sq?
DrScience: @barajelda $SQ OPEX Friday is the regular November monthly OPtions EXpiration date. High open interest in certain option strikes gives clues about what traders/investors believe the stock price will/will not be on a given date, and have made bets accordingly. $SQ has high open interest at the $75 strike, so one could assume that a buyer/seller of those options would like to see the stock price above/below, exactly at, or nowhere near that level, depending on their thesis and positioning. And, market dynamics, as chaotic as they appear, actually have some underlying symmetry, so stock prices tend to gravitate toward the strikes with the highest open interest -- a process called "pinning" -- unless some overarching market dynamic overwhelms the individual stock price action.
JMickey: $qcom and $sq add to list for oversold bounce? @dan
Shopaholic526: $Z $SQ $WYNN Stopped out on $SQ and $Z. Profitable on $WYNN. Wouldn't hold any of them more than 59 minutes. Thanks, Dan.
CHOFF: $SQ - nice +7% pop from yesterday. I sold anticipating a drop over the lunch loll...but didn't get much of a dip. Back in with a very tight stop. Long-term my PT is above $100. ER today after the close.
woodman: $INSP - for me yesterday was a buy FOR earnings. Testing my luck again today with $ROKU which reports after the bell. Also have some $SQ that I am holding through. Earnings Roulette.
baronp0329: @grcjr Totally agree on the 59 minute trades, doesn't have to be only the first hour of trading! Like, you I've been busy with Options and had a very profitable trading day especially Nov Calls on $AMZN, $SQ, $PFE, $HAL, $NBL. Closed 90% of my trades a few minutes ago. Back to 87% cash. Good luck with your trades.
debeers: $SQ-NP but the trick with earnings is that the entity has to beat AND raise and SQ guided lower.
bsafriet: $SQ ref Briefing.com: beats by $0.02, beats on revs, guides Q4 eps below consensus (.12 - 0.13, vs $0.15),revs above consensus ($446-$451 mln vs 438.54 mln). Trading at 78.80 -$3.70 a/h's.
bsafriet: @bsafriet $SQ still up on the day.
DrScience: @debeers $SQ I must be reading the numbers wrong: *MW Square Q3 adj. revenue $431 million vs. expectations $414 million *MW Square adj. Q3 EPS 13 cents vs. expectations 11 cents *MW Square ups 2018 revenue, adj. EPS guidance BZ: UPDATE: Square Raises FY18 Guidance: Adj. Sales From $1.52B-$1.54B To $1.569B-$1.574B vs $1.55B Estimate, Narrows Adj. EPS From $0.42-$0.46 To $0.45-$0.46 vs $0.45 Est.
debeers: @DrScience $SQ -I was just reading from the Reuters release. It is now 1:55 pm Pacific.The latest print is 80.30 down 2.39%
grcjr: @baronp0329 $bigbartabs $AMZN $SQ $PFE $HAL $NBL And $AAPL $IBM. Even short time with $ADBE, $AMD, $ETSY, $MCD, and $SBUX. Still hold some of them despite my loose policy that big moves can turn down over night. Waiting for the next day can wipe out earnings .... I'd generally give up a gain over night vs a loss. I can always reenter in the morning if it looks profitable. (for SMM members: almost all my "trading" is with options so you might want to join OMM ... take a free trial. It will take time to learn but is worth it).
DrScience: @debeers $SQ Not questioning your veracity. Just trying to understand how the company could beat and still disappoint analysts when they (the company) raised full year EPS guidance to agreement with analysts' estimates. To say next quarter's EPS outl ...
baronp0329: @grcjr $AMZN $SQ $PFE $HAL $NBL $AAPL $IBM $ADBE $AMD $ETSY $MCD $SBUX I am a member of OMM since early 2018. I've learned a lot from @dan and @Bridget regarding options and risk management. Agree with you in locking most of the profits at the end of the day because I still do not trust the market. I would rather have realized gains today more than potential gains the day after.
Henry: @DrScience $SQ I don't get it either but it happens. It's not like it had a huge run up, in light of the correction. One thing I learned from Dan is that I am never smarter than the market in the short term.
bigbartabs: @grcjr $bigbartabs $AMZN $SQ $PFE $HAL $NBL $AAPL $IBM $ADBE $AMD $ETSY $MCD $SBUX ... I've been through OMM as well. But I was (and still am for the most part) too busy to really spend the time... so I decided to just use SMM. I'm terrible for having too many irons in the fire.
champ: $SQ...working on a upgrade.
champ: $SQ $BABA ...both working for now
Junior1: @champ $SQ Earnings tomorrow AH
champ: @Junior1 $SQ ---= That is what I have also... but I'm out for now...because of the election. Took profits...
rachel: ...
The key to success is NOT losing what you've made.
You are either waiting or you are sweating.
$SPX – Four down days in a row. Cash is king.
$DJI – holding up above 200-day, but that's pretty thin gruel.
$MDY – new clo ...
rachel: ...
VIDEO ONE: This is a market to be very cautious of. Respect the downside; and respect the black swan. It exists. Highly unlikely that it'll appear – but that's the nature of black swans, right?
$SPX – stabilizing.
$FXI &ndas ...
rachel: ...
$V – very good example of the entire market now. I don't get to choose the market. I only get to choose what I want to do in the market that exists.
$DJI – poor price action.
$DJT – REALLY poor price action
$CSX – grea ...
Henry: $SQ is up $6 in pm. possibly my best timed trading ever, I sold on the way down from $100 at 96 and bought back yesterday @ $71
indigo1948: @Henry $SQ - that is timing we should all be so fortunate to have - congrats.
debeers: @Henry $SQ -YAY you, H!
Ajax4Hire: @Henry $SQ Congratulation! Luck favors the prepared. Enid("E") from "The Incredibles" There are no accidents, only in-attentiveness. What a human calls an accident is simply failing to recognize the signs that were always there. The first step in avoiding a trap is knowing of its existence. Thufir Hawat, Dune Good Luck is no accident. Ajax4Hire
Henry: @Ajax4Hire $SQ Thanks everyone. It's good to blow your own horn once in a while. I haven't learned to sell at the open and SQ gapped, crapped and is coming back.
klarson18: on the 1 minute chart this morning, $SQ, $AMZN, $QLD all look like a cup and handle
grcjr: @Robert1965 $NVDA $AAPL $AMZN $NFLX - Trading in the after market (pre or post) just are too dicey for me. With the general weakness, I did not chase but there was little to chase. I did nibble AAPL and $STZ at the open. I was also ready to add to $AMZN, $NFLX, $JPM, $BA, $CRM, $SQ if we had a pop and run but I just did not find any.
issues: NDX up 164 rhrn. Looks like the market wants to bounce back prior to closing. Added $SQ! Starter in $SFM!
indigo1948: @issues $SQ $SFM - took a small starter position in $SQ this morning as I think the selloff has been overdone - fairly tight stop.
issues: @indigo1948 $SQ $SFM where's your stop?
indigo1948: @issues $SQ $SFM $ 71.20 - although that may be too tight with this one's volatility - -looks like a fairly strong close and will take another look over the weekend, Best of luck with your trades.
issues: @indigo1948 $SQ $SFM That's fine but recalling Dan's advice it could be as low as $65 or up to $68.75 (prior day's low...)
rachel: ...
COTD: $SQ – a proxy for the entire market. Short…with a tight buy-stop.

VIDEO ONE:

Looked like short covering into the close on the indexes.
Even good earnings and buyers take the stock right into supply.
De-risking is a ...
kt4000: took a small position in $SQ yesterday and this morning - I have never seen a stock punished this badly.
kt4000: $SQ the second I sold the small position $SQ turned..... OK nuff said.
Forexpro:
kt4000: @debeers $SQ actually it was down 23% from the high prior to the announcement - which was a CFO not CEO - it then was taken down another 10% to 14% from where you count. anyway 34 points from top to bottom is a big hit - while I did not ride it - it seems as thought there were people who did.
debeers: @Forexpro $SQ -correcting as we speak
debeers: $SQ-@KT4000- How can you be surprised when the CFO of the co resigns, that the stock goes down??Baron told you why this one tanked, sir or ma'am.
BobbyG: Just been swinging straddles at the end of the day on the easy ones: $AMZN $SQ $GOOGL. Just trying to get some base hits, otherwise completely in cash. Probably the norm for another few weeks.
issues: $VIX high was at 19.86. When and if it hits 20 the bottom is near. I don't like getting stopped out at the bottom. I pulled a few of my stops. I will wait it out and buy when the day turns green, perhaps tomorrow!! Getting stopped out at a loss means I won't buy back for a month to avoid the wash sale rule. Stopped out of some very good stocks: $MSFT $UNP $EW $SQ $AMD $DDS $PRAH $TXMD $BSX Ironically $JWN is up on a terrible day!
steve71: @issues $VIX $MSFT $UNP $EW $SQ $AMD $DDS $PRAH $TXMD $BSX $JWN Interesting that $DDS is weathering the storm, today anyway. Could be buybacks. "Lesser shares buybacks due to soft cash flows are a concern. As of Aug 4 still has $497M of buyback authorization remaining under March 2018 program."- Zacks from mid-August.
baronp0329: $SQ Square Says CFO Friar Stepping Down to Accept Nextdoor CEO Offer, stock down more AH
RedLeaf1: @baronp0329 $SQ Thanks for the post.
woodman: $SQ battling at the 50 day.
kt4000: dumped $RHT too much pain on that one but added $SQ this morning
Gary: ...
$COMPQX – Phase 2 of upside down squeeze pattern.
$DBC – makes sense that this is going up along with rates.
$XOIL.X – the bulls would like this to come down.
$XHB – diving for the floor. 30-year fixed now above 5%. Home pri ...
tigerjohn8: $sq just plunging. stopped out
Junior1: @tigerjohn8 $sq @DAN Well, I burned up the one allotted top tick per trading life! Was very overweight $SQ, sold all a week and a half ago for over 100.00! I think this drop could be a buying opportunity, as the volume was huge at 11:30'ish. Capitulation? Maybe. But I am hesitant to back to the well. So I sold this week's 85.0 puts for 2.11... time will tell
:
sierramp: @bsafriet $SQ $PYPL Thanks for this.
phgruver: @issues $SPY $TQQQ $UPRO $QLD $SSO $ABMD $ALGN $HIIQ $WCG $ANTM $CNC $ILMN $TMO $XLI $BA $LMT $GD $AVAV $CAT $URI $XLK $ROKU $NFLX $GOOGL $AAPL $AMZN $IBM $CSCO $TWLO $ACIA $NVDA $QCOM $MSFT $CRM $NOW $TTD $XRT $ULTA $EL $HELE $LULU $W $TSCO $IRBT $W ...
bRobert: @bsafriet $VRTX $VEEV $CURE $XLV $PYPL $SQ #1 A flattening yield curve hurts their margins. Less incentive to lend money which eventually leads to a decrease in small business loans and culminates in a recession. Typically occurs a few years after the yield curve inverts.
Wykeman: @bRobert $SPY $TQQQ $UPRO $QLD $SSO $ABMD $ALGN $HIIQ $WCG $ANTM $CNC $ILMN $TMO $XLI $BA $LMT $GD $AVAV $CAT $URI $XLK $ROKU $NFLX $GOOGL $AAPL $AMZN $IBM $CSCO $TWLO $ACIA $NVDA $QCOM $MSFT $CRM $NOW $TTD $XRT $ULTA $EL $HELE $LULU $W $TSCO $IRBT $WTW $AAN $ROST $TGT $COST $LOW $HD $MCD $DPZ $DIN $XME $CF $CLF $HACK $FTNT $PANW $FDX $UAL $UNP $NSC $ODFL $XPO $XLF $BX $KKR $FLT $SQ $C $JPM $DIS $DISCA $SNE $TTWO $MTCH ? My eyes are wide open. And I do have positions in other sectors. I choose not to publish every position, or trade I have in this forum. Enjoy the rest of your weekend.
bRobert: @Wykeman $SPY $TQQQ $UPRO $QLD $SSO $ABMD $ALGN $HIIQ $WCG $ANTM $CNC $ILMN $TMO $XLI $BA $LMT $GD $AVAV $CAT $URI $XLK $ROKU $NFLX $GOOGL $AAPL $AMZN $IBM $CSCO $TWLO $ACIA $NVDA $QCOM $MSFT $CRM $NOW $TTD $XRT $ULTA $EL $HELE $LULU $W $TSCO $IRBT $WTW $AAN $ROST $TGT $COST $LOW $HD $MCD $DPZ $DIN $XME $CF $CLF $HACK $FTNT $PANW $FDX $UAL $UNP $NSC $ODFL $XPO $XLF $BX $KKR $FLT $SQ $C $JPM $DIS $DISCA $SNE $TTWO $MTCH Neither do I. But when I hear other influential members take an overly cautious attitude and say there's nothing to invest in RHRN , I feel a bit obliged .
issues: @bRobert $SPY $TQQQ $UPRO $QLD $SSO $ABMD $ALGN $HIIQ $WCG $ANTM $CNC $ILMN $TMO $XLI $BA $LMT $GD $AVAV $CAT $URI $XLK $ROKU $NFLX $GOOGL $AAPL $AMZN $IBM $CSCO $TWLO $ACIA $NVDA $QCOM $MSFT $CRM $NOW $TTD $XRT $ULTA $EL $HELE $LULU $W $TSCO $IRBT $WTW $AAN $ROST $TGT $COST $LOW $HD $MCD $DPZ $DIN $XME $CF $CLF $HACK $FTNT $PANW $FDX $UAL $UNP $NSC $ODFL $XPO $XLF $BX $KKR $FLT $SQ $C $JPM $DIS $DISCA $SNE $TTWO $MTCH Everything seems so pricey! Stocks are so expensive. I remember when stocks where under $40 or $50 /share. Now they're all over $100 and $200 and some go into the stratosphere where they fetch $400 on up. Wow. I think it's inflation, don't you?
bRobert: @Wykeman $SPY $TQQQ $UPRO $QLD $SSO You have energy, healthcare IBB XLV . devices $ABMD $ALGN ,HMOs $HIIQ $WCG $ANTM $CNC . etc . $ILMN $TMO $XLI industrials eg $BA $LMT $$GD $AVAV .$CAT .$URI etc, $XLK still works . $ROKU $NFLX $GOOGL $AAPL $AMZN $IBM $CSCO $TWLO $ACIA . $NVDA $QCOM $MSFT Clouds . $CRM $NOW . $TTD . Retail $XRT $ULTA $EL $HELE $LULU $W $TSCO $IRBT $WTW $AAN $ROST $TGT $COST $LOW $HD . Food $MCD $DPZ $DIN . etc . $XME $CF . $CLF . $HACK . $FTNT $PANW . Transports $FDX $UAL RAILS $UNP $NSC etc Trucking $ODFL $XPO $XLF . $BX $KKR $FLT $SQ . Down the road $C $JPM I'm leaving things out but this is a good snapshot of what is working. Entertainment . $DIS $NFLX $DISCA $SNE $TTWO Romance $MTCH . A lot is working if you open your eyes. That's why the averages are printing nh's
bsafriet: $VRTX $VEEV. Added 2 new employees this past week and both have already earned promotions! $VRTX: breakout from a cup base, and $VEEV: volatility squeeze breakout. Both in the markets #1 sector. Couldn't resist any longer and bought $CURE, 3x leveraged $XLV ETF. Sold my position in $PYPL, intending to put the funds to work in $SQ. Delayed my entry till next week to see if shares contract whatever malady that the rest of the financials are suffering from. Has anyone got a diagnosis for what is ailing that group?
Henry: $SQ a hundo!
traderbren: $SQ - cleared $100. Long Calls from lower level.
Henry: @traderbren $SQ big volume the last 3 days plus today
Henry: @Reif99 Suppose at 2:15 today, you got a hankering to buy $SQ but you saw it was falling away from $100. But YOU WANTED IT TODAY, you put in a MOC order and buy it at 97.9 instead of 99. Now imagine your a mutual fund and you want to buy 100,000 share and had a order in to buy at or below the VWAP and it didn't get filled. But your still want the stock TODAY, you change your order to MOC.
ATX17: @bsafriet $SQ #long Thanks for the advice/feedback and I apologize for delay in response. I am making it a goal to follow up on previous posts and read the forum regularly.

I like reading about your strategy on trading this stock using the option po ...
bsafriet: @ATX17 $SQ I tend to ride my horse until it bucks me off but I am making progress in taking profits on the way up instead of the way down. This is one of those hard questions that the individual has to grapple with. How much are you willing to give ...
Henry: $SQ since my crystal ball is hot this am, SQ sees $100 this week. Ridiculous PE but that kept me out of AMZN for too long
traderbren: @Henry $SQ - agreed. I think you've been polishing that crystal ball of late. Long.
BocaRick: @Henry $SQ has added payroll accounting app. PT raised to 125 by some anal. up 2.65 pre market
woodman: @Henry $SQ - I've been a very happy holder of this one, but it's PEG Ratio, according to TC2000, is 4.53. I'll continue to hold it, but I hear you.
Henry: @woodman $SQ It may retest the breakout at 92. Crystal ball is working better with $NFLX which is at hod
Henry: $SQ was $10 lower yesterday. Carumba
woodman: @Henry $SQ - up over 150% ytd. Gold Star Stock.
rachel: ...
$DJI – breaking out to the upside. New high. Tariff bears are getting frustrated. They're still climbing the Wall of Worry.
$DJT – not working.
$JBHT – do NOT be in this stock. It is not working. It is under distribution ...
Henry: $SQ new high, long, I'd rather it rest a bit on the way to $100 but nobody listens to me, just ask my wife
Wykeman: $SQ wants 100
Wykeman: $SQ NH...100 very soon
alwayslearning: @Dan I hope you see this.....do you like $SQ here for a long
DAN: @alwayslearning $SQ I wouldn't buy it here. But if I was long (and sadly, I'm not), I would hold it. It's just not at a good entry because it's so extended. But momentum is strong and it'll probably move a bit higher. I've just learned that the stocks that I chase are the stocks that I either sell for a small profit or a small loss. I rarely make big money on stocks that I chase. But if you're long, you're right.
alwayslearning: @DAN $SQ thank you @Dan
bsafriet: $SQ $OKTA $QLYS $SHOP $SQ added to position $OKTA re-entered after E/R $QLYS Added to position $SHOP rolled my short leg in call spread up and out to Oct'18 exp, $150 strike
bRobert: ...
I'm looking to see $IBB breakout reaffirmed. $XLI Weekly breakout to continue Follow through $LMT $HON $MMM The other sectors are winning positions and watching for signs of weakness. $XLK Watching cloud plays after sell off eg $RHT $N ...
CraigReynolds:
Mariojgg: Please could you help me with some comments about $SQ, $CRM ?
bRobert: @Mariojgg $SQ $CRM Please ask a specific question.
Mariojgg: @bRobert $SQ $CRM Hi Robert, Thanks for the replay. about SQ is on the top?, or do you think can go to $ 100? In the case of CRM have a good tendency looking, Do you think this can continues?
Visit the Trading Forum to join in the discussion.
| | |
| --- | --- |
| Stock Price | $USD 76.08 |
| Change | 2.22% |
| Volume | 7,596,230 |
Square Inc is engaged in providing solution from payments and point-of-sale services to financial services and marketing services. It provides a free software app with its hardware to turn mobile devices into powerful POS solutions in minutes.
Request Video of SQ
Already a member?
Sign in here.
Earnings
February 27th, 2019 - 2018 Q4 Earnings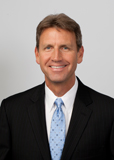 Dan Fitzpatrick
Stock Market Mentor gives you EVERYTHING you need to succeed in the market; all in one place. How easy is that? Dan Fitzpatrick and his elite community of traders share trading ideas, strategies and much more. Dan Fitzpatrick--a world class Technical Analyst, trading coach and regular CNBC contributor--gives you access to all of this with a 14 day FREE membership. Get started TODAY and start trading better TOMORROW with the following premium content:
Nightly video Strategy Sessions with a game plan for tomorrow
Got a stock you want Dan to look at? Just ask.
Patent pending video alerts instantly delivered to you when one of Dan's trading signals is triggered. This is not your typical price alert. This is a short video explaining the action you need to take to make money. No more "Woulda, coulda, shoulda"
Access to over 60,800 stock analysis videos
Access an ever expanding library (60,800) of educational videos that will save you time and make you money
Join a team of friends and traders that have one thing in common; a burning desire to succeed.

Become a Member Today!
Gain immediate access to all our exclusive articles, features, how-to's, discussion group and much more...
Satisfaction Guaranteed!
Your Stock Market Mentor membership comes with a 14 day, no questions asked, 100% money back guarantee!