Square Inc. Class A (NYSE:SQ)
Bands Volume 200 SMA 50 SMA 20 SMA Videos Alerts Articles Events

Henry: $SQ new high, long, I'd rather it rest a bit on the way to $100 but nobody listens to me, just ask my wife
Wykeman: $SQ wants 100
Wykeman: $SQ NH...100 very soon
alwayslearning: @Dan I hope you see this.....do you like $SQ here for a long
DAN: @alwayslearning $SQ I wouldn't buy it here. But if I was long (and sadly, I'm not), I would hold it. It's just not at a good entry because it's so extended. But momentum is strong and it'll probably move a bit higher. I've just learned that the stocks that I chase are the stocks that I either sell for a small profit or a small loss. I rarely make big money on stocks that I chase. But if you're long, you're right.
alwayslearning: @DAN $SQ thank you @Dan
bsafriet: $SQ $OKTA $QLYS $SHOP $SQ added to position $OKTA re-entered after E/R $QLYS Added to position $SHOP rolled my short leg in call spread up and out to Oct'18 exp, $150 strike
bRobert: ...
I'm looking to see $IBB breakout reaffirmed. $XLI Weekly breakout to continue Follow through $LMT $HON $MMM The other sectors are winning positions and watching for signs of weakness. $XLK Watching cloud plays after sell off eg $RHT $N ...
CraigReynolds:
Mariojgg: Please could you help me with some comments about $SQ, $CRM ?
bRobert: @Mariojgg $SQ $CRM Please ask a specific question.
Mariojgg: @bRobert $SQ $CRM Hi Robert, Thanks for the replay. about SQ is on the top?, or do you think can go to $ 100? In the case of CRM have a good tendency looking, Do you think this can continues?
grcjr: @Mariojgg $SQ $CRM - I believe that this may be a good holiday sales season coming up. $SQ is a hold for me through next two earnings (November and February reports anticipated). $CRM is a long term hold ... just look at the weekly and daily ... I see no reason not to be long.
grcjr: @Mariojgg $SQ $CRM - this may sound quaint but I expect both to continue until they don't. Just follow the charts if this is a long term trade.
Mariojgg: @grcjr $SQ $CRM Thanks!!
Mariojgg: @grcjr $SQ $CRM I agree, Thanks!
Junior1: @DAN $ROKU Have you looked into $SQ as a growth stock. Dorsey at the helm. Great board too. May be a little late to the party, rhrn.
grcjr: $SQ significant sell off. I don't see much in the news. On 8/31 RBC Capital moved price target from $82 to $95.
woodman: @grcjr $SQ - I have SQ and I've had it for quite some time. The stock is very extended. It could come down a hell of a lot more -- and cause a lot of pain, particularly to anyone who has bought it recently - yet still be fine technically in terms of its long term uptrend.
tjv821: $twlo $sq still gng
bRobert: @tjv821 $twlo $sq $TWLO . Just hold it.. $100+ targets.
bsafriet: @DAN $SQ Thanks for the encouragement. I really appreciate all the hard work that you do for the members here at SMM, self included. I look forward to listening to your strategy session videos every night. Keep up the good work. I'm on jury duty for the next 2 weeks so I won't be following the forum during the regular market session, but I am planning to check in every evening, listen to the strategy session and review the day's forum posts. Hope you are enjoying your weekend.
grcjr: $SQ moving up again today. I'm in this with Options. Been adding a couple times this past week and again this morning. I have been taking profits along the way rolling up/out. Currently holding Oct $90 Calls. The daily and weekly charts still look great. MACD ADX CMF all strong. Don't forget to have a reasonable stop or two. I'm trying to give it room to bounce around a bit. Looking at the stock price: $8 trailing is my just get out level and close half the position with the stock at $5 trailing
champ: @grcjr $SQ ---- Very strong and I'm still holding....
Ajax4Hire: @champ $SQ Moving my Stop-Loss price to $81.43 on $SQ.
woodman: @Ajax4Hire $SQ - long term for me at this point.
bsafriet: $SQ Good example why @Dan teaches to scale out of a position, not to sell all at once. Sold entire position yesterday, was up as much as 3.5 pts today. Would have been nice to have a piece of that. But, from my perspective, $SQ could just as easily tanked today.
bsafriet: @ATX17 $SQ Congratulations for being in this winner from the beginning. From the sounds of it, you have done quite well for yourself. I had one other consideration that factored into my decision to sell all of my $SQ position yesterday - I had hedg ...
DAN: @bsafriet $SQ When you're making your trading decisions on profitable positions, resign yourself to not being able to hold all of the profit unless you sell the entire position. Think about managing risk -- what are the chances it'll keep moving high ...
Sluggo: My 12 positons now. $V $SQ $TRGP $ $TNDM $LFVN $BEAT $NEOG $LABU $$GLOB $CNI $PKI $GRMN some of these have gone beyond current buy points. Does anyone have opinions on these as far as to hold, sell or ad? I try to put these on here as soon as I buy them, but I always fall short.
spmeyers: @Sluggo $V $SQ $TRGP $TNDM $LFVN $BEAT $NEOG $LABU $GLOB $CNI $PKI $GRMN it's asking a lot to request comments on 12 positions... that said, I'm continuing to hold TNDM with stop at 10-day m.a.; something similar with BEAT
Sluggo: @spmeyers $V $SQ $TRGP $TNDM $LFVN $BEAT $NEOG $LABU $GLOB $CNI $PKI $GRMN Thanks! It's always a trader's dilemma to pick the top on anything! Like @dan, he tries to pick the 80% of a stock's move, missing the bottom 10% and the top 10%. As anyone, I see a big jump in a stock and want to take the profits right there, especially when you have a large gain in it. Have to overrule the human basic emotional reaction, eh?
Henry: $SQ Guggenheim upped the pt to $100. stock up $2 in pm
grcjr: @Henry $SQ - woo hoo .... I rolled up/out and then added to my long Call position.
Wykeman: $SQ big move for sq 5%..
Kristine: @grcjr $SQ - Congrats! I've wanted to get back in it for awhile but stayed on the sidelines. Looks like $100 in sight.
tjv821: @Wykeman $SQ u selling into this??
Wykeman: @tjv821 $SQ everyone is different. I think this is a longterm hold. It's going higher.
mswaldo: $sq I have a nice gain on this. What is a good way to protect my gains and keep playing? (150 shares) I know it may not work to do both. thanks
PhilHarmonic: @mswaldo $sq Sell 1/2 of your position.
CHOFF: @mswaldo $sq - position sizing. Sell in 1/3's when your stops are hit. Let it run and sell if/when it pulls back to your stop limit.
Cheezit: @mswaldo $sq I like 1/3 now and the other 1/3 somewhere just under a recent support level should that be broken. Then the last 1/3 you can decide if its at your buy-in or just above.
shoredriver: @mswaldo $sq sell 50 shares and write a call against the remaining...weekly and or or monthly.....
bsafriet: $SQ Closed my long position this afternoon prior to the turn at $86.00 for a nice profit. I regarded the 6% move up today on an analyst upgrade as a gift, and one that I had no intention of giving back. If the move today fades, I will be back in soon. If not, I will wait for an entry and, in the interim, find a new partner to date for a while. After a long learning process, I have finally learned that it is better to take profits on the way up than cry about a loss on the way down......
bizmodal: @bsafriet $SQ I did the same. $SQ is one to sell in increments since it has lots of potential to keep running and running, but I had such a small position that cutting it up was pointless plus I'm trying to trim back the number of name and I own.
ATX17: @bsafriet $SQ Huge move in this stock since IPO and today was a great day with the upgrade. Nice selling into strength by the way. My question is about having a long-term position in a stock. I started a position in $SQ starting back during the IPO l ...
bsafriet: $SQ continues to run, long. Hedged with the Jan'19 $90.00 calls yesterday, will use funds to finance protective puts if necessary.
judysteiner: $SQ and $nflx have added as they look like going higher
Wykeman: $SQ NH. Going higher..
numbers:
woodman: $SQ up through resistance - next leg.
CHOFF: @woodman $SQ - hope it sticks, but since I don't trust this market I raised my stop this morning.
coldevinc: @woodman $SQ Maybe, hope so, looks a little constipated................... watching and waiting
bsafriet: $SQ Set new ATH today and closed just $0.11 below it! Long oversized position.
CHOFF: $SQ - breaking out RHRN to new high
WWWilly: $SQ moving, NP Revshark stock of week.
champ: @CHOFF $SQ ---- Could keep working ....I have a position.
bRobert: $PYPL Should run up with the others $V $MA $SQ
CHOFF: @champ $SQ - yep, me too
grcjr: @CraigReynolds $NTES $SQ - 10 minutes in I stopped watching $NTES closely Hope you got into $SQ
mopick: @grcjr $NTES $SQ, same here. $NTES, falling knife, below Friday low. In with $SQ. Where would you put your stop?
grcjr: @mopick $NTES $SQ - I''d be tempted to set at $71 RHRN to lock in a gain, although it could easily be tripped. Perhaps $70 to give it room to test Friday's close. I'd change it to a trailing stop if it moves above $75.
grcjr: $SQ new all time highs
champ: $SQ @ $74 ..another new ATH.....many upgrades and #Barron's was the last one out, over the weekend....and #Buckingham-Research was on 8/6...upgrades always move stocks....and the more the better... and then the #odds-increases... that the stock will keep working....doesn't really matter what I think or anyone else ...it only matters what others think....and that is why stocks need upgrades.....always need #News....and positive news builds momentum. The bottom line is....my wife says being in the stock-market is like gambling ...so if you are going to gamble, you need or should at least try.... to have the odds on your side.....and I always tell my wife....she right....always.
bsafriet: @champ $SQ #Barron #Buckingham-Research #odds-increases #News Article on Dorsey has moved $TETR as well. Holding a full position on $SQ with no hedge - unusual for me, but lucked out this time!
woodman: $SQ is building up steam within high consolidation.
rachel: ...
Trading environments cycle, just as stocks and markets do. You don't get to dictate opportunities, you can only recognize them.
Focus on the long term. Any losses must be made up before you can advance.
Major indexes:
$SPX – lots of tim ...
rachel: ...
$DBX – earnings report. I don't see a trade here.
$OSTK – 43% of float is short. Alert $48.40
$YELP – at very consistent resistance here. Good trade…is over.
$NVEE – good gap and reverse.
$STMP – obvious ...
tigerjohn8: $SQ really messing with me the last two days.
Henry: $SQ almost sold it last night after they reported.
bsafriet: $SQ $EXAS $TSLA $PKI $FTNT Just a reminder that all these report AMC.
grcjr: #CNBC $SQ Fast coverage - need a filter here. Big miss? Big expansion? Bit expectations? This? That? The stock is still within today's trading range, currently close to the closing price. Likely won't even show on a daily chart.
DrScience: $SQ pulling back to the 50 DMA ahead of earnings tomorrow night. Stifel raised PT to $72 (from $66) this morning after Keybanc raised their PT to $75, yesterday. Could just be bold angling attempts in the bright object category, but Square has yet to fail investors over the last 6 quarters..
Wolf: @bRobert $V $MA $SQ $PYPL $V Seems to be holding at the 50DMA. Starter @ 136.76
bRobert: $V $MA $SQ $PYPL . Watching pullback for low risk entry
tjv821: $sq Starting to look like a triangle
tjv821: $sq $roku $iq anyone have a opinion ?
cb: @tjv821 $sq $roku $iq Holding SQ Just a small pos
bRobert: @tjv821 $sq $roku $iq Weak day. Protect profits. Raise a bit of cash for good entry situations and a more accommodating market Window shopping for long traders.
tjv821: @bRobert $sq $roku $iq tks for your insite
Gary: ...
2. $ROKU – GSL stock. Holding at $47. Still in uptrend...but I don't like the high volume selling over the past couple of days. Be careful and have a stop.
3. $TWTR – holding at $42. Earnings on Friday. You should not hold a f ...
Hank1: $SPXL $SPXS ... Selling my $SPXL and buying some $SPXS. i don't like how the market is trading today and want to protect what i made this month - which has been a good one. Also selling down my longs in $BAC, $SQ, $NVDA, $DFEN, $LABU and $CURE. I'm looking forward to August and asking myself - what's going to keep the market up? i don't know. 78% cash in my trading account.
mopick: @Hank1 $SPXL $SPXS $BAC $SQ $NVDA $DFEN $LABU $CURE, my sentiments as well! After earnings the focus will turn to more macro events plus the upcoming election. Neither one of these looks especially appealing. Unless Trump's bluster is part of his overall tariff strategy the market imho will start to really pay attention. Although the flipside could be made that Trump would not dare push tariffs too far in order not to upset the apple cart in advance of November. Either way, I plan to get much more defensive.
Henry: $SQ $46 pt by JPM
Spotdog: @Henry $SQ ???Credit Suisse upgraded with pt of $81.00
Henry: @Spotdog $SQ https://www.benzinga.com/stock/sq/ratings
gmj: $sq someone is wrong with pt's on this one, holding my pos with winning SL
Spotdog: @gmj $sq Credit Suisse has the pt at $81 after an upgrade
woodman: @Henry $SQ - Raymond James and Stephens & Co are pricing in a nuclear strike?
Gary: ...
2. $FCF – this is a VERY common pattern in my "high squeeze" list. Tons of regional banks at/near ATHs.
3. $CBU – Trundleon asked about this. Good breakout today. Likely going higher along with other regionals.
4. $WFC &nd ...
bRobert: $SQ nh on upgrade.
woodman: @bRobert $SQ - all time high.
Mounty: $SQ Breakout?
bRobert: $PYPL great daily/weekly . Target $100 . $SQ Nice charts also $75+ target
Wykeman: @bRobert $PYPL $SQ I'd give $SQ 85 target..giddie up!
baronp0329: @Wykeman @bRobert $SQ Agree that SQ daily chart looks good. Posted earlier on OMM. Added to my Aug 70 Calls earlier after it broke above Pivot of 67.33.
Spotdog: @Wykeman $PYPL $SQ Hope so. I added this morning
StockMarketMentor: A Price Alert has been triggered for $SQ Square Inc. Class A. Click here to view associated video clip: http://stockmarketmentor.com/stockanalysis.html?ticker=SQ&clip=103755
Gary: ...
COTD: $AMZN – Prime Day…Stock bulls shopping with no limit on credit cards. Started 3 pm today. Ends 3 am on Wednesday. Looking very much like a "sell the news" stock. Big reversal. Don't bet on the bulls now.
$N ...
rachel: ...
$SPX -- Until the market settles down, it's important to back off on position size and number of stocks.
$SMH – what's magical about today?
$XLI – lower highs and lows here.
$DJI
$DJT
$MDY
$IWM
$COMPQX
1. $BZUN – still ...
Visit the Trading Forum to join in the discussion.
| | |
| --- | --- |
| Stock Price | $USD 58.62 |
| Change | -5.66% |
| Volume | 16,346,000 |
Square Inc is engaged in providing solution from payments and point-of-sale services to financial services and marketing services. It provides a free software app with its hardware to turn mobile devices into powerful POS solutions in minutes.
Request Video of SQ
Already a member?
Sign in here.
Earnings
February 27th, 2019 - 2018 Q4 Earnings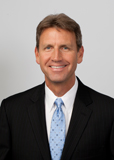 Dan Fitzpatrick
Stock Market Mentor gives you EVERYTHING you need to succeed in the market; all in one place. How easy is that? Dan Fitzpatrick and his elite community of traders share trading ideas, strategies and much more. Dan Fitzpatrick--a world class Technical Analyst, trading coach and regular CNBC contributor--gives you access to all of this with a 14 day FREE membership. Get started TODAY and start trading better TOMORROW with the following premium content:
Nightly video Strategy Sessions with a game plan for tomorrow
Got a stock you want Dan to look at? Just ask.
Patent pending video alerts instantly delivered to you when one of Dan's trading signals is triggered. This is not your typical price alert. This is a short video explaining the action you need to take to make money. No more "Woulda, coulda, shoulda"
Access to over 59,800 stock analysis videos
Access an ever expanding library (59,800) of educational videos that will save you time and make you money
Join a team of friends and traders that have one thing in common; a burning desire to succeed.

Become a Member Today!
Gain immediate access to all our exclusive articles, features, how-to's, discussion group and much more...
Satisfaction Guaranteed!
Your Stock Market Mentor membership comes with a 14 day, no questions asked, 100% money back guarantee!