Square Inc. Class A (NYSE:SQ)
Bands Volume 200 SMA 50 SMA 20 SMA Videos Alerts Articles Events

champ: $SQ @ $82 ...up $2.00 off of LOD, getting some buyers this morning.
bRobert: @champ $SQ Financials bouncing off low $C green consolidating and setting up for next level
bRobert: $SQ $100 WEEKLY target Look for pb/b
Rjeletrik: Entry for $SQ ?
champ: @Rjeletrik $SQ --- Could be, we will know a little more... going into the close or tomorrow. One day it is $ZM and then the next day it is $ROKU. Real hard to know, how long $SQ, is going to rest-up, before it goes back to work.
Ajax4Hire: @Forexpro $C Agree, the profit is in the exchange. $V - Thy Lady Visa, $MA - Master of the Card; $DFS - Discover and even $SQ - Square Payment, $PYPL - Paypal Not available for trade: Venmo, Payoneer; PaymentSpring, SuperPay, MoneyMailMe There are a lot of micro-transaction system being created using phone apps. A new entry into this arena is the Libra Currency(a "managed" blockchain cryptocurrency). Payment exchange is slipping from sovereign nation-states into decentralized, less controllable (ie. less manipulable) systems. Gold for the digital age.
bsnceo: @DAN I have a nice gain on my relatively small posn in $SQ - it's a swing trade, thoughts on stop? Earnings 8/1
DAN: @bsnceo $SQ Everybody trades differently, bsnceo. Different timeframes. The stock could fall back to $75 before testing the breakout. My suspicion is that the big move last week was the 'beginning' of an earnings run. Now, we're seeing some backing and filling, and I wouldn't expect the stock to move higher before it churns a bit here.
bsnceo: @DAN $SQ thanks, your perspective is valuable.
champ: $SQ @ $81.50 - The guess is that this stock is a #Earnings-Runner. You can clearly see the reason why this stock dropped a little this morning, within a few minutes, right after the open. There was one sell, where an investor took some profits off, that is normal and that is always going to happen daily, everyday, when a stock is climbing. Stocks never go straight up, but one can always hope that is going to happen,... but it hardly ever does. Investor's invest and trader's trade, that is what is going on now today, just a few more sellers, than there are buyers, for now. Earnings are going to be reported on 8/1/after. There are 13 trading days left, on this Earnings-Run...see my Info-Post yesterday, for my reasons why I believe that is going to happen.
GOOSE: @champ $QS #Earnings-Runner $SQ $QS???
champ: $SQ @ $82.15, flat for the Day, that was positive, now we will see how earnings in the morning effects the markets. The YTDH was $82.78 and the recent high was just on Friday, at $82.66. Volume was below average today, investors are on hold, for now.
rj7150: @champ $SQ Square reports second quarter results after the market close on August first. Or am I misinterpreting your post??
rachel: ...
COTD: $TSLA – Continues to kill the bears. Reporting in 9 days…and we could see the 200-day MA tested before then. This is a gambling addict's delight.

$SPX – Pausing here. Looked at stocks all day and didn't thin ...
champ: @rj7150 $SQ --- That is the confirmed date that I have, 8/1/after.
champ: #Info-Post on $SQ, this is a commerce ecosystem, Growth Stock and it sure looks like it is going higher. @ $82.28/up 10.73%, in the last 4-days and is now up 797% for the last 3-years. Really hard to find stocks, with that kind of Growth. With 33 ana ...
champ: $SQ..up $2.10...still strong....52-week high $101....YTDH $82.74, news flow is real strong.
Popeye: $SQ Still moving higher. Volume has been slowly decreasing from Tuesday on daily
champ: @Popeye $SQ ---- Mostly all green volume .... not a lot of Red volume...not many sellers in the mix, you can clearly see that, not zig-zagging, that is extremely positive. When red volume starts to pick-up, you will also see the start of dance moves. This stock needs to slow down....I'm holding size.
Herb: @DAN great call on $SQ. That 61 RS is now 84!
DAN: @Herb $SQ Thanks Herb. Very glad that you remembered the 61 reading on relative strength. That was actually a pretty significant reason for taking that trade. Lots of upside for that stock!!!
Popeye: $SQ Strong day. Resistance at the triple top.
rachel: ...
VIDEO TWO: Growth Stocks. Very few entries on good stocks. That's what makes them good.
$OMCL -- stops anyone? My notes for upcoming podcast for IBD.
Entry is everything b/c we're not "winning", we are speculating. Contro ...
champ: $SQ....HOD...still moving
JBed: $SQ out of two-thirds of my position. Will hang onto 50 shares from well below.
mogo: Sold $SQ, Bought 2nd half of my position in $STNE (hoping the breakout continues)
JBed: $SQ up nicely.
bsnceo: $SQ off to a nice start
billfumick: Cramer just mentioned $SQ lots of short covering.... Looks pretty good.
champ: $SQ @ $77.50 ....#Watch this stock/volume is already about the daily average this morning....New swing and I added this morning, Raymond James- upgrade and Cramer, was pushing this position this morning.
mogo: Out of $OCUL for a tiny gain, in $SQ for the breakout.
champ: $SQ...HOD, sure looks like entry because of upgrades, I will be swinging this position. Check-out the News.
DAN: $SQ -- this stock is remarkably strong today. Pullback of around $1.00 between 11:30 and 12:15 today, and now close to its intraday high. You'd be chasing the stock if you were buying it now. But this mild pullback and rebound makes it more comfortable to just hold the stock -- which is really just a swing trade for me.
bRobert: $LABU Expected bounce Long $GWPH small works better until confirmed. Good set up $RH inv h&s $155 $BCO top of range Look for pb/b $BX $KKR adds $CG joining the party. Considering corporate change $KTOS Looking to add $27+ WEEKLY flag target $FB $205 target 1 $SQ $88 reversal target Long calls from below $ABMD pinching a bit just below 50d. Investment with huge upside $TDOC $100 WEEKLY wedge target Look for pb/bounces
champ: $SQ @ $78.00 up 6.50% ....around HOD and it sure looks like this stock is going to have a strong close today
debeers: $SQ-Hip to be a square. Volume surge.LONG
champ: $SQ, #Day-1... @ $78.00 up 6.17%, great move today. Volume was huge...over 4-times the average 5-day volume and 3-times the 20-day. This stock had another upgrade today by Raymond James and yesterday was by Argus and there was also one in late June, all with new Price-targets from $94 to $100.00, along with 4 others before these.
martyrb3: @champ $SQ #Day-1 Huge Call volume activity through to September expiration. Earnings 8/1. NP unfortunately.
martyrb3: @champ $SQ #Day-1 Thanks ! And thanks for all your contributions to the forum. I'm still learning !
champ: @martyrb3 $SQ #Day-1 --- Watch for entry, I might add a little more to my trading position in the morning. I'm new today and then I also added a new Spec trading position. My guess is, this move should continue because of this news. Volume is telling, like you said. Remember, all new positions start out as a Day-Trade and then the decision to swing, part or all of a new position, is made before the close or on the close....and Market-Timing is also important, for entry size....so watch the Fed news tomorrow. Just saying.....LOL
rachel: ...
COTD: SQ trade. How the forum helped me on this....and how it can help you.

$SPX -- market resting. Waiting on the Fed minutes and Powell testimony tomorrow. Will get a good read on where Fed is. Watch for the extent of the reaction rather than ...
bsnceo: @scottrades $SQ what do you mean by "shelf"? have small posn from lower
scottrades: Small shelf on $SQ. Want to see it above 74.80
Sluggo: @champ $QQQ $LABU $SQ $GWPH By "restarting" negotiations with the Chinese, and kicking the additional tariffs down the road a bit, and with the news that Trump is allowing Hauwei (typo?) to buy from our major chip mfrs again, do you think the chips like $XLNX etc will pop tomorrow?
spmeyers: @Sluggo $QQQ $LABU $SQ $GWPH $XLNX I would indeed expect chip stocks to pop -- the question is whether there will be a big gap up and then not much, or more of a steady rise. This is a trade that "everyone" knows about.
Sluggo: @spmeyers $QQQ $LABU $SQ $GWPH $XLNX Funny, but I just posted the same basic question :) This looks like a pop and sell on the news, because you never know when Trump is going a bad hair day (always) and rescind this.
champ: @Sluggo $QQQ $LABU $SQ $GWPH $XLNX --- #Market-Direction, seems to be positive. I don't really follow $XLNX, or the sector. Need to see how the markets in China, react tonight. But my guess is, their markets should be positive tonight and I'm swingin ...
JBed: $SQ Day 3 bounce off 20 MA, long, full position.
champ: @JBed $SQ --- I'm also hold a position...and for now it is holding up...but traders took profits right after the open and I'm expecting a bounce on Monday because of this strong upgrade, today.
champ: @Sluggo ---- #Weekly-Recap -- $OC $Z $ZG $HD $GVA $USCR $SUM $EXP $TREX $LGIH, Thanks, and I will take a look at your positions. Yes, these are the positions, that I'm currently holding in the housing sector, but a few are in construction. However ...
champ: $QQQ and $LABU.....for me, I will also point out, that I'm not really holding any positions in these 2-sectors. Only 2 positions, $SQ and $GWPH, any negative News, could add even more risk, in both of these sectors, is my guess. I'm waiting for more positive marketing-timing, before adding anymore new risk. However, any positive news, for the tech sector and many stocks in this sector, will fly.
Ajax4Hire: ...
$ABT $ABUS $ACIA $ADRO $AEM $AFL $AGCO $AGX $AIG $ALGN $ALKS $ALL $AMP $AMT $ANAB $ANF $ANTM $AOBC $APA $APT $APYX $ASH $ASIX $AYI $BAX $BCRX $BEAT $BIDU $BIIB $BKD $BKNG $BLMN $BLOK $BMY $BOOM $CACC $CALA $CARS $CCI $CDE $CELG $CENT $CGEN $CHK $CLV ...
Aragorn: @Ajax4Hire $ABT $ABUS $ACIA $ADRO $AEM $AFL $AGCO $AGX $AIG $ALGN $ALKS $ALL $AMP $AMT $ANAB $ANF $ANTM $AOBC $APA $APT $APYX $ASH $ASIX $AYI $BAX $BCRX $BEAT $BIDU $BIIB $BKD $BKNG $BLMN $BLOK $BMY $BOOM $CACC $CALA $CARS $CCI $CDE $CELG $CENT $CGEN ...
DrScience: $SQ Otto has been working hard today. His behind-the-scenes magic this morning got me out of a Square jam. I bought JUL 65/70 BePS @ 1.20 last week, and the immediate pop above the 200 DMA had me severely underwater. Three days of selling, with today being the most severe, got me out @ 1.37. Looks like more downside to test the 50 DMA, but I need a different vehicle at a better price than the strategy I had.
greenpatrol: @phgruver $PAYS $SQ $PYPL Yes, looks like the ATH is $13.63. I'll add more if it breaks to a new high. #IPO strategy. The growth in the company is good and the sector is good. Already got a decent profit. Think this could work well to trade around for the longer term. Very volatile though, that last drop was 25% over 3 or 4 days. I'll trade around a core, but with fairly strict risk management to lock in gains, then buy back in as it turns. I think it's worth keeping a very close eye on.
phgruver: @greenpatrol $PAYS I opened a position near EOD Tuesday, because of the reversal pattern. Now, the question is, what's a good price target? The IPO was on 10/30/2017, so we have less than 2 years of data to go on. The Street Ratings has a price target of $16.47, but, really, once it gets past the recent high of $13.63, it's blue sky. $PAYS is in roughly the same business as $SQ and $PYPL.
bRobert: $MA $V . the plastic and pseudo plastic $PYPL . $FLT . working. ALL YEAR Great holding stocks $SQ . > . 200d . Low end of pre breakdown channel
Macdoo42: @bRobert $MA $V $PYPL $FLT $SQ $MA - Got a quick question and would like to have your input. I started a small position at $260 per your post. Right now, the closing price at $266 and in the black. Would like to add more and hold it long term. Does that mean I should keep a tight stop for the initial position at $265 and add when the price hit all time high at $269 or should I add more now ? Thanks for your help.
traderbren: $SQ - might offer a short here as it couldn't hold above the 200d. and is now falling back.
bRobert: @traderbren $SQ Threading the needle for ME. I don't expect a big pb.
bRobert: $SQ High beta name in the sector. $80 technical target with flag trigger /move > 200d Long $MA $V $FLT All going higher Long term winners/holds . Sleep well at night stocks
bRobert: $SQ flag trigger testing 200d ceiling $80+ target when clears 200d Much higher long term $100
bRobert: $SQ flag over 50d. $75 w/$80 reversal targets
Sher: $PBR - Currently up 3.3% - Long June $14 calls which are up 38%, putting position back to breakeven - Bullish momentum helped by a couple of positive news posts, earlier - Little to no reisistance ahead. $SQ - Took profits on one-day trade at opening pop and HOD (my very first!) - STC several June $71 calls at $2.43 (LOD was $1.28) - Current bid is $1.42 - Depending on close, will likely initiate new position, EOD, same strike. $QCOM - Doubled spec position put on yesterday (long June $70 calls) - 2nd. time at the well on this one - Gradual, steady rebound trade... MAs reversed with sharp downtrend - Currently back above 8-day and VWAP.
champ: @Sher $PBR $SQ $QCOM --- Your a winner....
CraigReynolds: @Sher $PBR $SQ $QCOM Seems you have a green thumb. Love you showing me how it's done.
Sher: @champ $PBR $SQ $QCOM - Thanks... you just made my day!
normr: $SQ - >50 day SMA
champ: @normr $SQ ---- Nice move...still holding.
bRobert: $SQ Fashioning a bottom /reversal pattern Look for pb/bounce Higher low
kt4000: just sold my $SQ - nice.... added small amounts of $EHTH, $VIAB, $GUSH
champ: ...
$SQ, @ $68.50...HOD, picking-up-Momentum, off of that huge-upgrade, that I posted about, with a new target of $94.
I'm still holding, swingers are happy, got the action that investors were waiting for.
Now we will see if this continues....it is all ...
CraigReynolds: @champ $SQ #Market-Direction Nice timely overview. Thanks sir.
Sher: ...
$DBX – Followed Pete Najarian into $DBX calls… something I keep swearing I'll never do again!

$CLF – Doubled down on June $10 call position in anticipation of breakeven status by OpEx (hope trade).

$QCOM – Rebound sp ...
bRobert: $sq muliday reversal.
champ: @bRobert $SQ @ $65 --- #Day-2, I have a swing...upgrade by Guggenhiem, "Best-Idea", on 5/28, Buy with a target at $95. This stock is going to move back-up.
bRobert: @champ $SQ #Day-2 High momentum play. Possible acquisition target. Just needs a push. Long stock. $75/$100 targets. Chart needs some repair. W bottom with divergences $75 target .
champ: @bRobert $SQ #Day-2 -- Yes, I agree....and as you and I know...the stock is a strong-buy and a hold. This is just a wait to be rewarded stock position, for investors who are stock-pickers. Patience's, is always the only requirement, for profits. For those who watch the forum....it is about #Entry-Timing, stock idea posts...need buy watch-lists, for profits, no-list...no-profits.
kt4000: sold $QCOM, $TNDM, $SQ, all for small gains - with the Doom crew on CNBC at noon the market is dropping back - will see which way it goes
CraigReynolds: @kt4000 $QCOM $TNDM $SQ The only folks on Halftime show is Pete and Jon. Follow there trades, know there short time traders, but they seem to hit a number out of park. They both know stocks better than others. My opinion.
shoredriver: @CraigReynolds $QCOM $TNDM $SQ Pete is not on but Joe, Stephanie and Josh are...
CraigReynolds: @shoredriver $QCOM $TNDM $SQ Just saying who I listen too mostly. They seem to always make since.
phojes10: @kt4000 $QCOM $TNDM $SQ I second (or third, or...I'm sure a lot of people agree with you) that on doing some selling. If this bounce is sustained over next few days, I can always buy back in during a lull. I can't imagine yesterday was the bottom!
issues: @scottrades $PAYS We hold just a hundred shares of PAYS and keep waiting for it to drop before adding. It may go up before down. Others in the sector include: $PAGS (chart looks like PAYS) $AXP $ASFI $EVRI $USAT $EEFT $MA $V $SQ. We hold PAGS MA V & SQ. After looking at the charts I just posted, I bought another 100 shares of $PAYS and added to $EEFT. It's just a matter of time before PAYS takes off. It's already above the 20 day. This is IBD group 7! An excellent group to be holding.
kt4000: @phojes10 $QCOM $TNDM $SQ Agreed - I don't know - but I don't think yesterday was the bottom either. watching at 2:45 to see if there is a break in trend.
kt4000: @shoredriver $QCOM $TNDM $SQ - Yes I like them all - but for some reason lately the market has a blip right before they come on with a bias to the down side, if just for a short time.
champ: $SQ @ $66 ---- #Watch-List....Upgrade by Guggenheim, today 5/28..rated their #Best-stock-idea...their price target is $94. Watch for a #spec-entry. ER not until 8/1. Recent LOD was $62.77, 90-day LOD was $61.65 on 5/13.
bRobert: $SQ . small w . MACD cross . Looking for gap fill to $71+ . area
bRobert: $SQ . Watching for move > $67.50 . W . trigger $73+ . (recalculated) . measured move .
bRobert: $SQ higher low searching for a higher high. W and $72+ target 1 MACD cross close Long term hold/partial Trading around a core.
bRobert: $SQ . Swing trade . Early . partial position
kt4000: Trimmed up and sold most of what I bought in the depths of despair yesterday, $AMD, $SQ, $GOOGL, $$VIAB, only mistake was $UBER - looking for $LABU on the turn along with $SHOP, $OKTA and more $INGN
kt4000: Picked up $SQ, $KSS, more $TWLO
gwenzee: @kt4000 $SQ $KSS $TWLO Hope you don't hurt anything trying to pick stocks off of bottoms. Dangerous game to try to predict an absolute bottom.
kt4000: looking at pulling the trigger on $LABU, $SQ, $QCOM
Junior1: @kt4000 $LABU $SQ $QCOM Put on your kevlar gloves first. Catching knives
kt4000: @Junior1 $LABU $SQ $QCOM Well said these are starter positions....
lostsheep: $SQ - Nice move off the low
bRobert: @lostsheep $SQ Long term hold
baronp0329: @bRobert @lostsheep $SQ $GOOGL $SQ nice bounce from open. Added more May $SQ 68 Calls from last week. Day trading GOOGL May 1175 Calls.
Visit the Trading Forum to join in the discussion.
| | |
| --- | --- |
| Stock Price | $USD 61.28 |
| Change | 1.37% |
| Volume | 4,034,420 |
Square Inc is engaged in providing solution from payments and point-of-sale services to financial services and marketing services. It provides a free software app with its hardware to turn mobile devices into powerful POS solutions in minutes.
Request Video of SQ
Already a member?
Sign in here.
Earnings
November 6th, 2019 - 2019 Q3 Earnings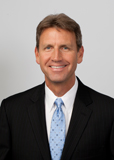 Dan Fitzpatrick
Stock Market Mentor gives you EVERYTHING you need to succeed in the market; all in one place. How easy is that? Dan Fitzpatrick and his elite community of traders share trading ideas, strategies and much more. Dan Fitzpatrick--a world class Technical Analyst, trading coach and regular CNBC contributor--gives you access to all of this with a 14 day FREE membership. Get started TODAY and start trading better TOMORROW with the following premium content:
Nightly video Strategy Sessions with a game plan for tomorrow
Got a stock you want Dan to look at? Just ask.
Patent pending video alerts instantly delivered to you when one of Dan's trading signals is triggered. This is not your typical price alert. This is a short video explaining the action you need to take to make money. No more "Woulda, coulda, shoulda"
Access to over 65,300 stock analysis videos
Access an ever expanding library (65,300) of educational videos that will save you time and make you money
Join a team of friends and traders that have one thing in common; a burning desire to succeed.

Become a Member Today!
Gain immediate access to all our exclusive articles, features, how-to's, discussion group and much more...
Satisfaction Guaranteed!
Your Stock Market Mentor membership comes with a 14 day, no questions asked, 100% money back guarantee!