Sorrento Therapeutics Inc. (NASDAQ:SRNE)
Bands Volume 200 SMA 50 SMA 20 SMA Videos Alerts Articles Events

Jim88: @Sher $NVAX $DVAX $ALT $BNTX $ARCT $SNGX $GOVX $INO $BIO $VXRT === $BNTX is partnered with $PFE, so they are funded, but add $SRNE to the list.
Herb: The $SRNE daily chart looks like it is flipping us the bird!
Bert953: @Herb $SRNE sideways middle finger? LOL
traderdl: $SRNE nice move off lows - back to pivot
spmeyers: @equiposy $SRNE keep your helmet on!
jericgray: $SRNE -- up 158% on C-19 Bio-tech vaccine -- anyone have a position?
Bwhitty: @jericgray $SRNE I wish. I rode it from 4 to 8 and took profits. I almost got back in because it found a stable base so quickly. If it finds another base for a good entry I might hop back on.
Bs7518: thoughts on $SRNE. How is the best way to manage this I am still in it seems to me trailing stops would work ?
bsafriet: @jericgray $SRNE I got back in Friday after the pullback. Assume this is back up on MRNA news.
bsafriet: @Bs7518 $SRNE Yes, keep trailing stop(s), giving it some room. And most importantly, set alerts. It will also help to keep eyes on it!
Henry: @Bs7518 $SRNE CEO is going to be on CNBC in the 10 o'clock hour
Bs7518: @bsafriet $SRNE BIG thanks
Bs7518: @Henry $SRNE i'ii be watching it should move the stock
Herb: @scottrades $TGODF $HEXO Nice trade on $SRNE!
Bs7518: Thank you forum closed $SRNE today paying SMM for the year:)
Max115: $SRNE CNBC RHRN
Bitman320: $SRNE.Had to leave quickly to help a family member, messed up my stop, now holding with a basis of 8.50, anyone think this might comeback?
greenpatrol: @Bitman320 $SRNE @Bitman320 $SRNE Maybe. It's a long shot though. Looks like it's moving off the low of the day. Ceiling is probably at VWAP (around 8.20 or so). Drop dead stop should be at 6.64 (just under LoD).
Bitman320: @greenpatrol $SRNE Thanks!
Bert953: @Bitman320 $SRNE Yup, setting alert @ $7.09 8-period MA on 15 min chart to see if she looks friskey (as @Dan might say).
equiposy: Guys do you have $SRNE on your radar!! went up 162% friday and looks to keep momentum on monday with a deal they signed with Mount Sinai Hospital.. worth a look. and appreciate comments!!
zimzala: @equiposy $SRNE Select the ticker to see Friday's action...
ScottT: @equiposy $SRNE I'm in it with a tight stop. Bought @ 6. Holding for a swing trade.
CdrJake: @michaelH $SRNE Not necessarily safe.. As you are probably aware, there is an entire set of auto-immune diseases related to human antibodies that cross react with components of the body. Diseases such as Systemic lupus erythematosus and autoimmune he ...
Junior1: $SRNE Covid play of the day! BTO AH @2.86 target 24!
kbrowe: @Junior1 $SRNE Wow, that is rocketing pre-market on the news. This COVID-19 stuff appears to be very similar to the Blockchaning mania when Bitcoin went to $20k a few years ago.

A California-based biopharmaceutical company claims to have discovered ...
Junior1: @Junior1 $SRNE Added. When this hits $5, the buying should take off.
jr3345: $SRNE - bought stock @ 3.95
Kharrison67: @jr3345 $SRNE I'm in @ $4 with a super tight stop
Bradford1: @jr3345 $SRNE In @ 4.10, moving stops up just as Dan advised- maximizing exposure but mitigating risk(no A$$es in the wind here!)
jr3345: @Bradford1 $SRNE $es Added at 4.9. Volume picking up
Junior1: @jr3345 $SRNE In at 2.86 out at 4.36, back in at 4.72 and out again
jr3345: @Junior1 $SRNE my stops are 4.45 & 4.81. still in trade.
jr3345: @jr3345 $SRNE stop hit out of half position for small loss. Watching to get back in.
Junior1: @jr3345 $SRNE I'll take multiple base hits... homers are overrated.
efrain007: @Junior1 $SRNE Thanks for bringing this to our attention, good trade for me today :)
jr3345: @Junior1 $SRNE -- moved stop up to VWAP on remaining position. if hit a nice hr trade.
Junior1: @jr3345 $SRNE bearish pinch here on the 1 min
jr3345: @Junior1 $SRNE - volume has dried up. Sold @ 4.94. np
Kharrison67: $SRNE made a small amount, stopped out, Thanks @Junior1 for the heads up
champ: $SRNE, @ $4.50 up 70%....this is interesting, the WH, said that the President is going to make announcement today at 12:00 ET, about #Vaccine-development ....don't know if this stock is involved.
kbrowe: @champ $SRNE #Vaccine-development Could this be the new $CODX? Sure getting a lot of news stories this morning about having a cure for COVID-19. Will be watching for now.
Herb: @champ $SRNE EXCLUSIVE — A California-based biopharmaceutical company claims to have discovered an antibody that could shield the human body from the coronavirus and flush it out of a person's system within four days, Fox News has exclusively learned. Later Friday, Sorrento Therapeutics will announce their discovery of the STI-1499 antibody, which the San Diego company said can provide "100% inhibition" of COVID-19, adding that a treatment could be available months before a vaccine hits the market. "We want to emphasize there is a cure. There is a solution that works 100 percent," Dr. Henry Ji, founder and CEO of Sorrento Therapeutics, told Fox News. "If we have the neutralizing antibody in your body, you don't need the social distancing. You can open up a society without fear."
jr3345: @champ $SRNE #Vaccine-development - @junior1 posted about $SRNE this morning. Thank you. Your news now has my attention again. Going to relook for entry. thanks
Bwhitty: $SRNE MarketWatch says Phase 1 trial of a antibody based drug.
champ: @kbrowe $SRNE $CODX #Vaccine-development --- This is moving for sure, just like $CODX did when I took my first position on 2/6, under $3.00. Why not....a small size position might work again, a gamblers position, I'm holding a spec....
joelsg1: @Herb $SRNE 100% cure quote is a scam 'tell'
Mikev200: @joelsg1 $SRNE That's my thought also. If it's to good to be true.....you know how it goes.
Danzguy: @joelsg1 $SRNE what I was thinking. All of a sudden this $5 stock has the cure to save all mankind! yeah, right....
kbrowe: @champ $SRNE $CODX #Vaccine-development Could be, and many thanks for $CODX trade. High risk High reward with profit protection in place as @Dan says. From SA. The company only lists 350 employees, $CODX listed 25 employees and no Dr credentials for CEO. Sounds more encouragint.. It has various collaborations with SmartPharm Therapeutics Inc. to develop gene-encoded antibody vaccine to protect against COVID-19; Celularity, Inc. for initiating Phase I/II clinical study, including up to 86 patients with COVID-19; and Mount Sinai Health System to develop COVI-SHIELD, an antibody therapy targeting SARS-CoV-2 infection, as well as a research testing agreement with The University of Texas Medical Branch at Galveston for the preclinical testing of Sorrento's COVID-19 therapeutic product candidates. The company was founded in 2006 and is based in San Diego, California
kbrowe: @joelsg1 $SRNE Wondering if that 100% effective rate comes with a money back guarantee if it doesn't work for me. LOL
mpalin: @champ $SRNE $CODX #Vaccine-development
jr3345: @Danzguy $SRNE -- All stocks with any hint of vaccine has moved. This may not be any different: back in @ 4.60
Junior1: @champ $SRNE #Vaccine-development the entry on this was pre-market, when the news broke. As I noted in post
champ: @joelsg1 $SRNE --- Rumors are Rumors, Claims are Claims...on Scams you get jail time. Bio-tech companies have always been real #High-Risk and also High Reward...... ......thats just the way the sector works and it has #always been that way and it is never going to change..#never.
bsafriet: $SRNE Going after a shiny object. Buy SNRE at $4.80 Initial entry, small speculative position
champ: @bsafriet $SRNE --- Lets see.... if you bought a millions shares at $4.80, you are almost up a million $$$'s now...real nice.
Herb: @champ $SRNE From a friend who studies biotech: More on SRNE. ...looks promising but ALL data so far is just in a cell culture / petrie dish . No animal tests yet to chk for toxicity / side effects
champ: @Herb $SRNE --- #Thanks, I also read a report, there is also one on foxnews.com and also on briefing.
champ: @Herb $SRNE --- I also have a friend who specializes in stocks, that take off like a rocket, his nickname is, real-money.
bsafriet: @champ $SRNE I wish!!!
bsafriet: $SRNE. Bought a second tranche at 5.5832, stops raised on each lot to just above break even. Getting ready to pull the trigger on a 3rd lot....
dancemaui: $SRNE What????
Bwhitty: $SRNE been adding this whole time up 20%
Auto: @bsafriet $SRNE 20% short int squeeeeze 8>)
Lori: @Junior1 $SRNE Thank You for this trade today!
bsafriet: $SRNE added 3rd lot at 6.8269, stop at 6.09
GenXer: $SRNE is insane....
Mikev200: @GenXer $SRNE LOL no kidding!
Delivery0516: @Junior1 @Lori $SRNE Thank you indeed, @Junior1. It has proved the **perfect** vehicle for utilizing the @Dan technique of multiple entries with layered stops, adding and moving stops up as it goes along. Only wish my position sizes were about 20x what I've actually been using. But an extremely useful exercise, starting small and learning each step. Thank you!
bRobert: @Mikev200 $SRNE Take partials. Trailers
Mikev200: @bRobert $SRNE Thx!....been in/out couple time...….NP now
jeff_free69: $SRNE got in at 5.3 staggered stops out at 6.3, 7.3 and finally 7.8 Lunchtime !
champ: $SRNE....be-aware bracketed trailers... are now taking out positions.
Bwhitty: @Delivery0516 $SRNE agreed the only thing that kept me from making more money was my platform. I was in at 4.53 added 3 times and out at 8.40. Best day trade yet! Sometimes it pays to take lunch at your desk :) probably the one time in my life I will make money when @Dan didn't.
Junior1: @champ $SRNE 18% drop in 8 minutes!
bsafriet: $SRNE. EMA(8) working as support on 5 minute chart
kongalasampath: @Junior1 $SRNE #Vaccine-development Thank you so much @Junior1 for sharing this today. Made a lot of money.
bsafriet: $SRNE. Opps - order not placed - EMA(8) being tested
bsafriet: $SRNE. Just lost 3rd lot purchased at 6.94512, u/c was6.8269
jr3345: @bsafriet $SRNE stopped out of last position at 6.8, thx @champ/@junior1
champ: @Bwhitty $SRNE --- Absolutely, always need room service or just bring your lunch, thats the way it works, for profits, there is really No-other-way, for professional traders. To make money, just follow the #Forum-posts for trading ideas, and the News, is the trigger for set-ups, off of the #traders-watch-lists, be pre-set-up and just wait for entry-timings, that moves stocks, sectors and the markets.
bsafriet: $SRNE - I'm out a very nice profit. Thanks for the trading methodology @Dan
jpoko13: @Dan $SRNE I mean.
bsafriet: $SRNE Just had a nasty thought - made these trades in a Roth IRA, 3 day trades. I think I broke a rule........
champ: @bsafriet $SRNE --- Only if you sold a position, that had a loss and then you re-enter that same position.
Junior1: @bsafriet $SRNE If you're worried about the account becoming a PDT account, you're okay. "The Pattern Day Trader Rule (PDT Rule for short) is a Financial Industry Regulatory Authority (FINRA)-enforced regulation that applies to all traders who have less than $25K in their accounts. It limits you to three day trades per rolling five-day period."
bsafriet: @Junior1 $SRNE Thanks Junior1, I thought the limit was 2 day trades per week in IRA accounts. What you are quoting hopefully is applicable to IRA accounts. The account is exceeds the $25K threshold, so I'm ok on that point. I'll check the rules for IRA accounts just to be sure. All trades were made with settled funds, so no issue there either.
bsafriet: @champ $SRNE Wouldn't that invoke the wash sale rules? See below for Junior1 comments. I'll check the tax code for IRA day trade restrictions, if any. Thanks for the response Champ! Best wishes!
RuDu: @bsafriet $SRNE I have been doing it for six months and they haven't notified me of any problems. I have over 25,000.
Brock: @RuDu $SRNE balance over 25k is key. Keep an eye on your intra-day buying power as well. If you go over you get tagged with a 90 day restriction. Not sure if you're setup for margin or not.
champ: @bsafriet $SRNE --- #OT..For me, that doesn't effect me....I don't trade in those type of accounts...but I can tell you, if you had a violation in your account, it #used to be, that they would freeze it for 30 days, call your broker about that type of News, on how your account could be frozen for 30-days....but they might not even do that anymore...but I would want to be sure, know real reason not to check. LOL
bsafriet: @Brock $SRNE I'm ok on the $25K and all trades were made with settled funds, so no issue there, either. Looks like I'm ok. Thanks for responding. Best wishes!
jeff_free69: @RuDu $SRNE They being the brokerage? or is it up to me to know and do something about it? I also have >25 k in a ROTH IRA . Just started doing this but wondering what the complications / restrictions might be. Hoping to find out before the IRS does ! Thanks
Brock: @champ $SRNE #OT #used agreed. make sure you know the rules. It's a 90-day restriction sometimes. ask me how I know. Screwed up once and went over my intra-day buying power and had to run restricted for 90 days! Even though there was plenty of room in margin. You get stuck with reduced limits and you can only use you're intra-day buying power ONCE in a day. When you sell a position you don't get it back to use until the next day. It sucks...
bsafriet: $SRNE Just read this note from Briefing.com:
Sorrento Therapeutics confirms that anti-SARS-CoV-2 antibody STI-1499 demonstrated ability to inhibit in vitro virus infection in preclinical studies
11:05 AM ET 5/15/20 | Briefing.com
Related Quotes


1: ...
bsafriet: @bsafriet $SRNE Looks like the only issue of critical concern is safety of this antibody in a human. They'll have to do a large trial and monitor for an extended period of time. Not as simple as making an injection and if you don't go into shock, have convulsions, or some other nasty allergic response, then you are ok. These things take time and a lot of testing on a cross-section of subjects. But this will be interesting to follow. I would like to hear from @bRobert what his thoughts are and any other medical professional here on this forum. Best wishes all!
Bwhitty: $SRNE testing VWAP
debeers: @bsafriet $SRNE -WOW talk about a binary outcome!!! It either works or very bad things can happen!!
michaelH: @bsafriet $SRNE Q: if the antibody originates from humans aren't the odds pretty good it will be safe?
Visit the Trading Forum to join in the discussion.
| | |
| --- | --- |
| Stock Price | $USD 9.48 |
| Change | 13.40% |
| Volume | 118,342,000 |
Sorrento Therapeutics, Inc., discovers and develops human therapeutic antibodies for the treatment of cancer, inflammation, metabolic and infectious diseases.
Request Video of SRNE
Already a member?
Sign in here.
Earnings
November 6th, 2020 - 2020 Q3 Earnings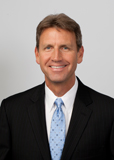 Dan Fitzpatrick
Stock Market Mentor gives you EVERYTHING you need to succeed in the market; all in one place. How easy is that? Dan Fitzpatrick and his elite community of traders share trading ideas, strategies and much more. Dan Fitzpatrick--a world class Technical Analyst, trading coach and regular CNBC contributor--gives you access to all of this with a 30 day trial membership for just $7.77. Get started TODAY and start trading better TOMORROW with the following premium content:
Nightly video Strategy Sessions with a game plan for tomorrow
Got a stock you want Dan to look at? Just ask.
Patent pending video alerts instantly delivered to you when one of Dan's trading signals is triggered. This is not your typical price alert. This is a short video explaining the action you need to take to make money. No more "Woulda, coulda, shoulda"
Access to over 73,800 stock analysis videos
Access an ever expanding library (73,800) of educational videos that will save you time and make you money
Join a team of friends and traders that have one thing in common; a burning desire to succeed.

Become a Member Today!
Gain immediate access to all our exclusive articles, features, how-to's, discussion group and much more...
Satisfaction Guaranteed!
Your Stock Market Mentor membership comes with a 30 day, no questions asked, 100% money back guarantee!