Sarepta Therapeutics Inc. (NASDAQ:SRPT)
Bands Volume 200 SMA 50 SMA 20 SMA Videos Alerts Articles Events

debeers: Today's Boo Hooers-so for today are the criers: $SRPT/$SPLK/$BLUE. Some courtesy of the FDA and one on earnings perception. NP on any of these. Way too volatile for this valiue girl.
Herb: Did anybody buy $SRPT this morning?
indigo1948: @Herb $SRPT -taking a real beating-watching for an entry. Did you buy?
Herb: @Herb $SRPT I didn't buy it. Watching it. Should it have been bought above the opening price? Above the opening 1-minute high?
Herb: @indigo1948 $SRPT Buying above the opening price of 98.40 would have been good for 3 points.
indigo1948: @Herb $SRPT -agree with you. I have to focus on one stock and trade it from the open. This one takes complete focus.
Henry: $SRPT just slaughtered in ah after FDA objected to it's muscular dystrophy drug.

Sarepta responded:
Sarepta Therapeutics, Inc. (NASDAQ:SRPT), the leader in precision genetic medicine for rare diseases, today announced it had received a Complete Re ...
gwenzee: $SRPT Don't forget PDUFA date is this coming Monday for Exon 53. When Exon 51 was approved on 9/19/16 it popped 20+ points. Let's see if it can do that again with FDA approval.
jr3345: $SRPT on 8/12/2019 CEO purchased $2M of $SRPT stock. FDA decision date is Aug 19. May have been a pre planned purchase, don't know. Position: long stock & short Jan 20 140 puts.
gwenzee: $CYRX $JEC $ROKU $SRPT $CSII These are the stocks that I hold that reported this past week. I normally do not sell before earnings.....I know what someone will say. But, these four have gained (in round numbers) and SRPT is the only one that didn't. CYRX= 11%, JEC - 7%, ROKU - 26%, CSII - 6% .....all up SRPT - (11%), If new drug gains FDA approval on 8/19 this should easily join the greenies.
shoredriver: @gwenzee $CYRX $JEC $ROKU $SRPT $CSII ....HERESY!!!!...Off with her head.....lol
gwenzee: @shoredriver $CYRX $JEC $ROKU $SRPT $CSII Very funny!!!
gwenzee: $ROKU $SRPT I held both of these through earnings. ROKU rewarded me, SRPT not so much. But don't forget: The U.S. Food and Drug Administration (FDA) is scheduled to announce its approval decision for Vyondys 53 (golodirsen) by Aug. 19. Sarepta is planning to launch the drug pending its approval. It also is preparing to submit casimersen for FDA approval in hopes of getting a green light for the drug in the first half of 2020. If golodirsen and casimersen pass regulatory muster, the biotech estimates nearly one-third of DMD patients in the U.S. could be treated with its RNA-based medicines.
Henry: @gwenzee $SRPT halted twice, 1st on volatility, then on news. Reported (thefly) their SRP-9001 caused rhabdomyolisis in one patient. The drug is for muscular dystrophy.
jr3345: $SRPT down today based on earnings release. At 12:29 Sarepta Therapeutics Inc. (SRPT) Halted due to pending news
Henry: @jr3345 $SRPT
Henry: $SRPT No word from the company yet and still halted. Twitter speculation that the study still continued after the event, there were compounding variables, anesthesia, surgery, and rhabdomyolisis is a known complication of the the disease, itself.
jr3345: @Henry $SRPT FDA POSTS SERIOUS ADVERSE EVENT: A serious adverse event linked to Sarepta's SRP-9001 treatment was added to an FDA database that tracks such adverse events. The event occurred on February 1. This was over 6 months ago-there must be more. Stock still halted.
gwenzee: @Henry $SRPT Question being....would this have happened in any case as it can be a complication of the condition itself? Is SRPT's sin in not reporting it?
gwenzee: @Henry $SRPT Read that an adverse event report was erroneously submitted to the FDA by a Short Seller. Have you heard anything?
gwenzee: $SRPT News release from SRPT stated:
The submission reported a case of rhabdomyolysis in a participant in Sarepta's Study SRP-9001-102, a blinded, placebo-controlled trial investigating the use of Sarepta's micro-dystrophin gene therapy c ...
gwenzee: $SRPT Has started to trade, again. Look at that Pop!!! Just pared 50% of today's losses.
traderbren: @gwenzee $SRPT -- Sarepta stock drops on erroneous adverse event report to FDA
gwenzee: @traderbren $SRPT See my post a few minutes ago.
Henry: @gwenzee $SRPT A nothing burger. I don't know that a short seller can submit such a report, but they can yell fire in a theater. A similar incident, in 2017: https://www.cnbc.com/2017/09/29/biotech-stocks-drop-after-fda-makes-drug-side-effects-more-searchable.html
gwenzee: $SRPT $ROKU Both report today AMC.
traderbren: $SRPT - pushing out above yesterday's high.
bRobert: $SRPT c&h / small w double bottom Looking for nh trigger $200+ targets
Bridget: $SRPT is another one with a good set-up today. Pulled back to the mean and now seeing buyers coming in today pushing it back above the 21dMA
bRobert: @Bridget $SRPT c&h like $200+ with trigger
jr3345: @bRobert $SRPT Two upcoming events, first earnings next week which will probably be discounted since second event is drug decision on 19 Aug.
bRobert: @jr3345 $SRPT YUP Patient long from below
jr3345: $SRPT follow through from yesterday's hammer. position-long
Henry: $SRPT Putting in a hammer after a terrible week.... long
gwenzee: @Henry $SRPT Don't forget PDUFA date is 8/19. Could tank or zoom.....depending on FDA. Always love to put my $$$ and trust in them.
Henry: @gwenzee $SRPT Thanks Gwen 3 weeks is a long time these days. Someone in the forum years ago was a SRPT fan, I can't remember her name.
gwenzee: @Henry $SRPT Just might have been me. Was in this a few yrs. ago and now back in @ $129.
bRobert: $BLUE + $145 $SRPT $200 with WEEKL"Y flag trigger
bRobert: $SRPT WEEKLY flag trigger . Daily phase 3 c&h $200 $BLUE flag $145+ target 1 $ALGN FLAG $PODD climbing higher EAsy to hold $DXCM Wedge $170 target 1 $TNDM doing its work Patience with a small piece
bRobert: $BLUE $SRPT trigger Short squeeze candidates when momentum builds
bRobert: $CARA continuation. Short term extended $36 long term $SRPT $Blue small add
bRobert: $SRPT phase 3 daily WEEKLY flag Add on trigger $DIS $155 high base target Strong
bRobert: $SRPT . Still 20% short . WEEKLY flag trigger should soar $HON . Added . Leap calls .
bRobert: $SRPT phase 3 WEEKLY flag yet to fire. C&h $200 Long
bRobert: $SRPT added yesterday Will add again on pb/bounce > $158 $200 measured move target Shorts 10d to cover is a plus with a trigger
bRobert: $GWPH higher lows daily/weekly. WEEKLY tightening Like $SRPT patience will be rewarded. $250 reversal target You don't have to be early. Just observant with alerts . SMALL piece works best
michaelH: @bRobert $GWPH $SRPT $GWPh like the chart, Hate the long tails! stopped out 2 weeks ago or so
bRobert: $BLUE $150+ $SRPT Phase3 c&h $200 $LABU $53/$66 W bottom bounce Long
jr3345: $SRPT upgraded by Morgan Stanley PT to 220. This may kick start phase 3. I'm short 140 Jan 2020 puts.
gwenzee: @jr3345 $SRPT RBC Capital Mkts. raised PT to $220 on 7/1. Hope it gets there. Don't forget the PDUFA date is Aug. 19th.
jr3345: @gwenzee $SRPT I know there is no sure thing with drug approvals. $SRPT data looked good & with a number of upgrades confidence is high.
gwenzee: @jr3345 $SRPT And remember that PFE had a flop in their DMD drug pursuit. IMO SRPT owns the space.
bRobert: $SRPT Phase 2/ handle of c&h $200 with trigger
bRobert: $ABMD Small add Stop just below LOD $270+ target 1 $ALGN Watching with partial . Stop just below 200d $SRPT Weekly flag trigger watch $200
bRobert: $SRPT c&h Flag $20+ move with flag trigger $200 longer term if the cup runneth over
Zippy: $SRPT Nice upgrade this morning. Short interest 10 days.
traderbren: $SRPT - nice pop!!!
jr3345: @traderbren $SRPT $PFE has a competing drug in phase 1 testing. Their reporting was not as favorable as they expected. Good for $SRPT. Position: long leap options & short Jul 100 puts.
bwcarnation1: @traderbren $SRPT just got back to my desk real nice pop!
bsafriet: $SRPT. Was halted now back trading. Big pop this morning on news that $PFE rival gene therapy is raising safety concerns. Up $22.26, 17.13%. Congrats to all that were holding a position!
JoeTrader: @bsafriet $SRPT $PFE I wonder if this is why $CLVS is up so much today! ...yuuuge volume too!
bsafriet: @bsafriet $SRPT $PFE $PFE @$43.10 - .33. Go figure.
gwenzee: @JoeTrader $SRPT $PFE $CLVS Clovis is in cancer research, SRPT in DMD. Don't see the connection.
gwenzee: @bsafriet $SRPT $PFE All time closing high on SRPT was $161.51. Got the nice boost today because PFE's results showed 2 of the 6 patients in the study landed in the hospital. SRPT currently owns this space. Another PDUFA date in mid August.
debeers: $SRPT-Pfizer's pain sure was $SRPT's gain. Massive shorts got what they richly deserved. YAY you Gwenzee! I am so blessed to have such smart friends. I figure that sometime this weekend you'll get to read it and be thrilled.
DrScience: $IBB nice volume pushing the Biotechs through the 200 DMA in second day of phase 3 of VS breakout. The 50 DMA starting to turn up, CMF turning positive, and a PPS buy signal on the daily chart. Here are some biotech stocks to research over the weekend, paying special attention to where the stock is and why -- $ARWR $ODT $RARX $RGEN $ZLAB $SRPT $CERS $CLVS $CLDX $CHRS $BLUE $MYRA$ $ALNY $CYTK $ACAD $RGEN $NVTA
indigo1948: @DrScience $IBB $ARWR $ODT $RARX $RGEN $ZLAB $SRPT $CERS $CLVS $CLDX $CHRS $BLUE $MYRA $ALNY $CYTK $ACAD $NVTA - thanks for the information - I own $ARWR, $CLVS, and $NVTA. Will research the others.
bRobert: $SRPT following this closely for a bounce (flag trigger/phase 3) over the next few days. $155 target
martyrb3: @bRobert $SRPT Late afternoon article in IBD. Instinet analyst Marai advises that Pfizer will announce results of a Phase I trial of its gene therapy for Duchenne muscular dystrophy on Friday. Speculates that Sarepta could pop or drop on the news. Says results will lift an overhang on Sarepta by providing limited competitive clarity. (Phase 1 test is only 6 patients; seems maybe you should need more than that to move opinion?) Analyst Marai maintains buy rating and 230 price target. Long calls.
bRobert: @gwenzee $INCY spec hold. $SRPT. Breakout/ retest
gwenzee: @bRobert $INCY $SRPT I am holding both of these. Also looking at $NKTR, again. Want it to break $36.70 and hold.
gwenzee: @bRobert $INCY $SRPT Bears showed up yesterday to take a bite out of SRPT. Tried for 2nd bite today but the bulls said "NO."
bRobert: @gwenzee $INCY $SRPT Makes for a very good add/entry
gwenzee: @bRobert $INCY $SRPT Have full positions in both of these.
bRobert: @gwenzee $INCY $SRPT So you're full of it ;)
gwenzee: @bRobert $INCY $SRPT Amongst other things. LOL
bRobert: @gwenzee $INCY $SRPT Only good things of course
bRobert: $SRPT . pullback/retest sets up secondary entry with a bounce . $155 .
bRobert: $SRPT . $135 . target 1 . Look for pb/bounces . Higher lows $155 . possibility
bRobert: $GILD . Swing trading stock . with higher aspirations . WEEK:Y wedge breakout . $80+ . target np $SRPT . day 2 . $137/$150 . WEEKLY MACD cross . Higher long term with WEEKLY wedge breakout
Gary: ...
$SRPT – breaking out of low base.
$DJI – within 2% of all time high.
$COMPQX – sloppy price action. Watch 8,000.
$TNX—X – Hoping for move to zero so I can refi.
Growth Stock List:
1. $IIPR – need to be taking prof ...
traderbren: #Ping_pong - $SRPT moved from the 50d to 200d overhead. Waiting on a clear breakout above the 200d.
jr3345: @traderbren $SRPT #Ping_pong popped $4 in last 30 minutes.
gwenzee: @jr3345 @traderbren $SRPT #Ping_pong Nice breakout. Next major resistance about $140.
martyrb3: @gwenzee $SRPT Heavy June 130 call volume. Extremely heavy Jul 05 130 call volume. Small position, no options.
gwenzee: @martyrb3 $SRPT And put vol. was extremely low.
jr3345: @gwenzee $SRPT @martyrb3 Closed just below the 200 DMA. Looking for follow thru tomorrow. Currently short the Jul 100 puts & long the Jan 20 115 calls.
gwenzee: $AAPL $ABMD $CYRX $INCY $JEC $MTN $NVDA $RDUS $SHOP $SPLK $SRPT $XLNX It has been a very good week. Made up for some horrendous losses in May. Time to take a look at taking profits and dumping non-performers. Hard to do today as all were in the green a few minutes ago....not the usual phenomena.
gwenzee: $SRPT Broke out of symmetrical triangle yesterday.
gwenzee: $SRPT Making an earnings run??? Tweezer bottom last week.
gwenzee: $SRPT Still clawing its way back. Not for the feint of heart.
KemoSabe: $SRPT - Good move today. Wish it was on heavier volume.
woodman: $SRPT finding support at an old dip area (1/29) along its prior path up. Might be done going down.
gwenzee: @woodman $SRPT One can only hope, Woody. If the 2 drugs they are working on are approved this could be a real winner.
bwcarnation1: @woodman $SRPT I thought the same and I started a small position earlier today
woodman: @gwenzee $SRPT - and the Holy Grail ... buyout.
gwenzee: @woodman $SRPT Oh, YES, YES, YES
gwenzee: $SRPT Bouncing off of prior support level of $115.90. Good news on Phase 3 results of DMD drug. If they can get approvals on 2 new drugs this could go to the moon. With one drug already under FDA consideration, Sarepta Therapeutics Inc. is now planning to submit another Duchenne muscular dystrophy drug for the federal agency's approval this year. Sarepta (Nasdaq: SRPT) is the market leader in treatments for Duchenne muscular dystrophy, a rare genetic disease that causes young boys muscles to deteriorate. It developed the first treatment specifically for the disorder, Exondys 51, which brought in $301 million in sales last year. The Cambridge biotech could soon have three drugs in the market. It announced plans to submit what would be its third drug for approval following positive Phase 3 trial results released Thursday. The company submitted another drug called golodirsen for FDA approval earlier this year. PDUFA date is Aug. 19th.
debeers: @gwenzee $SRPT -GL sis!
gwenzee: $SPLK $NVDA $SRPT Recent upgrades: MS raised PT on SPLK to $140 from $121. UBS raised PT on NVDA to $210 from $180. Credit Suisse raised SRPT PT to $207 from $189.
Visit the Trading Forum to join in the discussion.
| | |
| --- | --- |
| Stock Price | $USD 127.90 |
| Change | -1.84% |
| Volume | 855,545 |
Sarepta Therapeutics Inc discovers and develops RNA-based therapeutics for the treatment of rare and infectious diseases. Its lead product candidate is eteplirsen.
Request Video of SRPT
Already a member?
Sign in here.
Earnings
February 26th, 2020 - 2019 Q4 Earnings
February 27th, 2020 - 2019 Q4 Earnings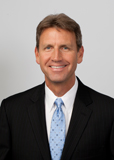 Dan Fitzpatrick
Stock Market Mentor gives you EVERYTHING you need to succeed in the market; all in one place. How easy is that? Dan Fitzpatrick and his elite community of traders share trading ideas, strategies and much more. Dan Fitzpatrick--a world class Technical Analyst, trading coach and regular CNBC contributor--gives you access to all of this with a 14 day FREE membership. Get started TODAY and start trading better TOMORROW with the following premium content:
Nightly video Strategy Sessions with a game plan for tomorrow
Got a stock you want Dan to look at? Just ask.
Patent pending video alerts instantly delivered to you when one of Dan's trading signals is triggered. This is not your typical price alert. This is a short video explaining the action you need to take to make money. No more "Woulda, coulda, shoulda"
Access to over 67,400 stock analysis videos
Access an ever expanding library (67,400) of educational videos that will save you time and make you money
Join a team of friends and traders that have one thing in common; a burning desire to succeed.

Become a Member Today!
Gain immediate access to all our exclusive articles, features, how-to's, discussion group and much more...
Satisfaction Guaranteed!
Your Stock Market Mentor membership comes with a 14 day, no questions asked, 100% money back guarantee!