Sarepta Therapeutics Inc. (NASDAQ:SRPT)
Bands Volume 200 SMA 50 SMA 20 SMA Videos Alerts Articles Events

woodman: $SRPT moving.
sierramp: @woodman $SRPT I love it when Zacks downgrades a stock. They have taken over as the Gartman counter trend indicator.
shoredriver: @sierramp $SRPT ...started referring to them as Hacks years ago....
woodman: @sierramp $SRPT - yeah, their worthless, but that doesn't exactly distinguish them among the anal-ysts. Teach a monkey how to flip a coin, and it will do as well.
gwenzee: $EDIT $SRPT $SILK $CYRX $NEO $TNDM $SAGE All are up nicely today. Climb onboard.
gwenzee: $CYRX $SAGE $NEO $SRPT $ROKU $J $SILK$EDIT $FTI $INCY Not all stocks are down today. Problems in Iraq and Iran don't seem to be impacting Pharma and BioTech stocks very much. Even INCY is off of its low after missing endpoint. Yesterday was the best day I've had this year and today has been the worst. :)
indigo1948: @gwenzee $CYRX $SAGE $NEO $SRPT $ROKU $J $SILK $EDIT $FTI $INCY -yesterday I looked pretty smart-today I need remediation training.
gwenzee: @indigo1948 $CYRX $SAGE $NEO $SRPT $ROKU $J $SILK $EDIT $FTI $INCY Welcome to the world of trading. Neither condition lasts forever.
gwenzee: $AAPL $J $SHOP $YETI $INCY $NVDA $ROKU $TNDM $SRPT $EDIT $CYRX $DOCU $SILK $SAGE $NEO $MRVL FTI
These are the stocks I will be holding through today. As most of you who have been here for any length of time know, $AAPL is my biggest winner. Bought ...
baronp0329: @gwenzee $AAPL $J $SHOP $YETI $INCY $NVDA $ROKU $TNDM $SRPT $EDIT $CYRX $DOCU $SILK $SAGE $NEO $MRVL $FTI Nice list Gwen! Have a few of those in my Long term accounts: AAPL DOCU NVDA MRVL SHOP ROKU. Good luck with all your trades. Happy New Year's to an "old-fashioned Trojan girl"!
gwenzee: @baronp0329 $AAPL $J $SHOP $YETI $INCY $NVDA $ROKU $TNDM $SRPT $EDIT $CYRX $DOCU $SILK $SAGE $NEO $MRVL $FTI Glad you approve. 3 of my last 5 buys are up - 60% "ain't" all that bad!!! I don't have my stocks separated into long and short term as I inherited 2 trusts from my mom, IRA from my husband, and my own "personal" account. Each acct. is a mixed bag.
Herb: Rev Shark: Our Stock of the Week is Sarepta Therapeutics ($SRPT). Sarepta develops gene therapy that can be used to treat diseases such as Duchenne Muscular Dystrophy.
This morning SRPT announced a deal with Roche Pharmaceuticals that licenses its ...
michaelH: $SRPT thinking its time to say goodbye with support at 125.40 broken(not by much)! 38% gain on partial I have left. Anyone have any thoughts?
issues: @Trendrider $sage The others are: The analyst Matthew Harrison has the following ratings and price targets for the stocks under his coverage: Bullish Amgen, Inc. (NASDAQ: $AMGN): Overweight, $280 price target Vertex Pharmaceuticals Incorporated (NASDAQ: $VRTX): Overweight/$250 Alector Inc (NASDAQ: $ALEC): Overweight/$27 Fulcrum Therapeutics Inc (NASDAQ: $FULC): Overweight/$29 Sarepta Therapeutics Inc (NASDAQ: $SRPT): Overweight/$160 SAGE Therapeutics Inc (NASDAQ: $SAGE): Overweight/$125 Radius Health Inc (NASDAQ: $RDUS): Overweight/$36 Ultragenyx Pharmaceutical Inc (NASDAQ: $RARE): Overweight/lowered the price target from $76 to $73
bRobert: @issues $sage $AMGN $VRTX $ALEC $FULC $SRPT $SAGE $RDUS $RARE $AMGN has been my single stock horse Big cap Larger portfolio VERY bullish chart for a while $255 target 1
efrain007: $SRPT bio gapper on FDA approval. One to watch for gap and run, 20% short.
Ringo: $SRPT - HOLDING. Up now
efrain007: @efrain007 $SRPT Looking good for now, higher highs and lows on 5min
michaelH: @efrain007 $SRPT #Staggerd Stops; got stopped out of 2/3ds of my position over the last few days. Glad I had staggered stops-they work!
efrain007: @michaelH $SRPT #Staggerd Good thing you still had some.
Ringo: $SRPT - Sold 75% now. Will hold the rest and see
efrain007: @Ringo $SRPT Nice trade, holding up okay. I'm thinking/hoping it sees 145-150
efrain007: @efrain007 $SRPT Being sold into the close.
shoredriver: $SRPT......up 24% in after hours....FDA accelerated approval.....
Henry: @shoredriver $SRPT the U.S. Food and Drug Administration said it gave accelerated approval to the company's Vyondys 53 injection to treat certain Duchenne muscular dystrophy patients.
michaelH: $SRPT working well in this tape; trend is in place ; using the 8 EMA as a line in the sand
traderbren: $SRPT -- getting closer to moving into gap filling mode above 105.77. NP
michaelH: $SRPT strong
gwenzee: $SRPT Tried for a breakthrough last week. Failed. P/B to 8EMA and now testing again. Will this time be the charm to send this to $120 and beyond? Up on a crappy day ain't that bad.
michaelH: $SRPT Buying back the 1/3 of my pos I sold yesterday; w/ pull back to the 8EMA uptrend still intact
gwenzee: @bRobert $SRPT Broke through $102.55. Now it's free to fill that gap. Of course, it may have a little PB on its way.
michaelH: @gwenzee $SRPT the gap would be resistance, correct? Have a 14 % gain so thinking of taking off a 1/3?? but like how its acting
gwenzee: @michaelH $SRPT I don't consider a gap as resistance. Resistance level for SRPT is about $120ish. As far as taking profits.....better in your bank acct. than in the markets. If you only have 10 shares 14% profit isn't all that great but if you have 100,000 share....now you're talking some real coin.
bRobert: @michaelH $SRPT Nothing wrong with selling in scales, especially after a nice gain. Buy in scales Sell in scales Raise trailing stops works also or combination
gwenzee: @anyone who's interested $ABMD $AAPL $CPB $CSII CYRX $INCY $JEC $NVDA $ROKU $SHOP $SRPT $YETI These are stocks that I am currently holding. Always subject to change as some are not acting well.
gwenzee: $SRPT Presenting at Credit Suisse Healthcare Conf. at 8:10am PST today. Go to website, Investor relations, to find sign-in info.
gwenzee: $SRPT Approaching that magical 100. If it breaks $102.50 it may fill the gap to $120.00. LTH
gwenzee: $SRPT Moving
gwenzee: $SRPT Broke through $100 today!!!
bRobert: @gwenzee $SRPT It muscled its way
gwenzee: @bRobert $SRPT Held $100 into the close. YIPPEE!!! This one has been a toughie. Sorry, not quite $100 at final print. May be the only game in town for DMD after Solid Bio went down in flames.
bRobert: @gwenzee $SRPT . $105 . target 1 . $120 . with gap fill
gwenzee: @bRobert $SRPT You read my post from 10:56. Right???
bRobert: @gwenzee $SRPT Nope . Just read it. How can I .possibly disagree with your sound analysis?
gwenzee: @bRobert $SRPT That's what I love about you....your honesty... :-)
bRobert: @gwenzee $SRPT I am my harshest critic .
Ringo: $SRPT - I long this around $92 stop below $90. I think there are more room to go from here.
Ringo: $SRPT - Scott feature this in his swing trade video. Scott you have any advice for me. Is very hard for me to hold a swing trade for few days.
scottrades: @Ringo $SRPT The Stock isn't doing anything wrong. You could sell some into strength and have a stop on the rest at break even.
scottrades: $SRPT continuing the move higher.
rverkamp: $SRPT is moving up nicely again today. Earning on the 7th
scottrades: $SRPT Moving above resistance on good volume.
jr3345: @scottrades $SRPT -- Guggenheim upgrade
traderbren: @scottrades $SRPT - yep, also ER on 11/7 ...i think.
bRobert: @scottrades $SRPT Muscling its way through
gwenzee: $SRPT Watch this one. Guggenheim rated it a "Buy" with a PT of $183. Short float is over 20%. Reports on 11/7. LTH
scottrades: ...
$SRPT Feels bottomey… Look for a swing to 118 if we start to run.


DAN: ...
$SRPT -- Alert $90.00

Stock Watch:
$GSL:
$IBP -- closed before earnings. It happens.
$CPRT -- tightening up.
$EDU -- Holding this one through the ebb and flow.
$PLMR -- earnings after close on Monday. I wouldn't be long. Too risky.
$TPX -- ...
gwenzee: $SRPT Announced earnings for 11/7. "bout time I got the correct date.
champ: @gwenzee $SRPT --- Yes ma'am, that date is confirmed, 11/7/after the close, a twilight tee-time.
gwenzee: @champ $SRPT Hope they can score a hole in one. We need it and so do those boys.
debeers: @gwenzee $SRPT -there was a lot of that going around today!
gwenzee: @debeers $SRPT What???
debeers: Today's Boo Hooers-so for today are the criers: $SRPT/$SPLK/$BLUE. Some courtesy of the FDA and one on earnings perception. NP on any of these. Way too volatile for this valiue girl.
Herb: Did anybody buy $SRPT this morning?
indigo1948: @Herb $SRPT -taking a real beating-watching for an entry. Did you buy?
Herb: @Herb $SRPT I didn't buy it. Watching it. Should it have been bought above the opening price? Above the opening 1-minute high?
Herb: @indigo1948 $SRPT Buying above the opening price of 98.40 would have been good for 3 points.
indigo1948: @Herb $SRPT -agree with you. I have to focus on one stock and trade it from the open. This one takes complete focus.
Henry: $SRPT just slaughtered in ah after FDA objected to it's muscular dystrophy drug.

Sarepta responded:
Sarepta Therapeutics, Inc. (NASDAQ:SRPT), the leader in precision genetic medicine for rare diseases, today announced it had received a Complete Re ...
gwenzee: $SRPT Don't forget PDUFA date is this coming Monday for Exon 53. When Exon 51 was approved on 9/19/16 it popped 20+ points. Let's see if it can do that again with FDA approval.
jr3345: $SRPT on 8/12/2019 CEO purchased $2M of $SRPT stock. FDA decision date is Aug 19. May have been a pre planned purchase, don't know. Position: long stock & short Jan 20 140 puts.
gwenzee: $CYRX $JEC $ROKU $SRPT $CSII These are the stocks that I hold that reported this past week. I normally do not sell before earnings.....I know what someone will say. But, these four have gained (in round numbers) and SRPT is the only one that didn't. CYRX= 11%, JEC - 7%, ROKU - 26%, CSII - 6% .....all up SRPT - (11%), If new drug gains FDA approval on 8/19 this should easily join the greenies.
shoredriver: @gwenzee $CYRX $JEC $ROKU $SRPT $CSII ....HERESY!!!!...Off with her head.....lol
gwenzee: @shoredriver $CYRX $JEC $ROKU $SRPT $CSII Very funny!!!
gwenzee: $ROKU $SRPT I held both of these through earnings. ROKU rewarded me, SRPT not so much. But don't forget: The U.S. Food and Drug Administration (FDA) is scheduled to announce its approval decision for Vyondys 53 (golodirsen) by Aug. 19. Sarepta is planning to launch the drug pending its approval. It also is preparing to submit casimersen for FDA approval in hopes of getting a green light for the drug in the first half of 2020. If golodirsen and casimersen pass regulatory muster, the biotech estimates nearly one-third of DMD patients in the U.S. could be treated with its RNA-based medicines.
Henry: @gwenzee $SRPT halted twice, 1st on volatility, then on news. Reported (thefly) their SRP-9001 caused rhabdomyolisis in one patient. The drug is for muscular dystrophy.
jr3345: $SRPT down today based on earnings release. At 12:29 Sarepta Therapeutics Inc. (SRPT) Halted due to pending news
Henry: @jr3345 $SRPT
Henry: $SRPT No word from the company yet and still halted. Twitter speculation that the study still continued after the event, there were compounding variables, anesthesia, surgery, and rhabdomyolisis is a known complication of the the disease, itself.
jr3345: @Henry $SRPT FDA POSTS SERIOUS ADVERSE EVENT: A serious adverse event linked to Sarepta's SRP-9001 treatment was added to an FDA database that tracks such adverse events. The event occurred on February 1. This was over 6 months ago-there must be more. Stock still halted.
gwenzee: @Henry $SRPT Question being....would this have happened in any case as it can be a complication of the condition itself? Is SRPT's sin in not reporting it?
gwenzee: @Henry $SRPT Read that an adverse event report was erroneously submitted to the FDA by a Short Seller. Have you heard anything?
gwenzee: $SRPT News release from SRPT stated:
The submission reported a case of rhabdomyolysis in a participant in Sarepta's Study SRP-9001-102, a blinded, placebo-controlled trial investigating the use of Sarepta's micro-dystrophin gene therapy c ...
gwenzee: $SRPT Has started to trade, again. Look at that Pop!!! Just pared 50% of today's losses.
traderbren: @gwenzee $SRPT -- Sarepta stock drops on erroneous adverse event report to FDA
gwenzee: @traderbren $SRPT See my post a few minutes ago.
Henry: @gwenzee $SRPT A nothing burger. I don't know that a short seller can submit such a report, but they can yell fire in a theater. A similar incident, in 2017: https://www.cnbc.com/2017/09/29/biotech-stocks-drop-after-fda-makes-drug-side-effects-more-searchable.html
gwenzee: $SRPT $ROKU Both report today AMC.
traderbren: $SRPT - pushing out above yesterday's high.
bRobert: $SRPT c&h / small w double bottom Looking for nh trigger $200+ targets
Bridget: $SRPT is another one with a good set-up today. Pulled back to the mean and now seeing buyers coming in today pushing it back above the 21dMA
bRobert: @Bridget $SRPT c&h like $200+ with trigger
jr3345: @bRobert $SRPT Two upcoming events, first earnings next week which will probably be discounted since second event is drug decision on 19 Aug.
bRobert: @jr3345 $SRPT YUP Patient long from below
jr3345: $SRPT follow through from yesterday's hammer. position-long
Henry: $SRPT Putting in a hammer after a terrible week.... long
gwenzee: @Henry $SRPT Don't forget PDUFA date is 8/19. Could tank or zoom.....depending on FDA. Always love to put my $$$ and trust in them.
Henry: @gwenzee $SRPT Thanks Gwen 3 weeks is a long time these days. Someone in the forum years ago was a SRPT fan, I can't remember her name.
gwenzee: @Henry $SRPT Just might have been me. Was in this a few yrs. ago and now back in @ $129.
Visit the Trading Forum to join in the discussion.
| | |
| --- | --- |
| Stock Price | $USD 158.97 |
| Change | 0.00% |
| Volume | 914,673 |
Sarepta Therapeutics Inc discovers and develops RNA-based therapeutics for the treatment of rare and infectious diseases. Its lead product candidate is eteplirsen.
Request Video of SRPT
Already a member?
Sign in here.
Earnings
November 5th, 2020 - 2020 Q3 Earnings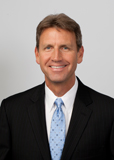 Dan Fitzpatrick
Stock Market Mentor gives you EVERYTHING you need to succeed in the market; all in one place. How easy is that? Dan Fitzpatrick and his elite community of traders share trading ideas, strategies and much more. Dan Fitzpatrick--a world class Technical Analyst, trading coach and regular CNBC contributor--gives you access to all of this with a 30 day trial membership for just $7.77. Get started TODAY and start trading better TOMORROW with the following premium content:
Nightly video Strategy Sessions with a game plan for tomorrow
Got a stock you want Dan to look at? Just ask.
Patent pending video alerts instantly delivered to you when one of Dan's trading signals is triggered. This is not your typical price alert. This is a short video explaining the action you need to take to make money. No more "Woulda, coulda, shoulda"
Access to over 72,800 stock analysis videos
Access an ever expanding library (72,800) of educational videos that will save you time and make you money
Join a team of friends and traders that have one thing in common; a burning desire to succeed.

Become a Member Today!
Gain immediate access to all our exclusive articles, features, how-to's, discussion group and much more...
Satisfaction Guaranteed!
Your Stock Market Mentor membership comes with a 30 day, no questions asked, 100% money back guarantee!