Sunworks Inc. (NASDAQ:SUNW)
There are currently no videos for this stock.
To request coverage of this stock, please click the green request video box on the right.
Bands Volume 200 SMA 50 SMA 20 SMA Videos Alerts Articles Events

Kharrison67: @JosephM your $SUNW just set off an alert, 5min high volume spike
randyhagan: $SUNW is perky, anybody still wacthing
Bwhitty: $SUNW large pop on volume. Low dollar stock
Bwhitty: @Bwhitty $SUNW watching $POLA for a follow.
GDave: $SUNW Does the William O'Neil 8 week hold rule Dan mentioned apply here? It seem that it does, but would like some thoughts from others
JosephM: $SUNW..i don't know but I started scaling out yesterday. Stop under yesterday's low.
DAN: @GDave $SUNW Yep. I think it does. BUT...this is the important question. Do you already own it, or are you considering buying it right now? That's an important consideration because of the genesis of the rule.

O'Neil was talking about a stock th ...
GDave: @DAN $SUNW Thanks.... that does help. Entered at 4.57 and will hold as a continuation trade and follow the 8 week rule
e33067: $SUNW Watching for the end of phase 2
JosephM: $SUNW...granted my position is small, even sold 1/3 this morning. But up 60%, stop set at $5.77
JosephM: $SUNW... getting some love
JosephM: $SUNW..entered at $3.20...added at $3.60 or so. Missed a chance to load up around $4...but still a good trade. Stop at $4.63. Feels too loose but these things have a tendency to go crazy.
JosephM: $SUNW...working...looking for an entry to add
Kharrison67: @JosephM take a look at your $SUNW, it is recovering
JosephM: $SUNW..not sure why but this has my attention. Stopped out a day ago, reentered yesterday as it finished near the hod. It did it before, it could do it again.
JosephM: $TSM/$SUNW...bought Friday at the bell. Looking good.
JosephM: $SUNW...ready for blastoff?
Bwhitty: @JosephM $SUNW I like it! Thx 👍
bsnceo: @JosephM $SUNW Wasn't this ticker used by a computer company some years ago ?
JosephM: $SUNW...sorry I don't know.
Geewhiz: @bsnceo $SUNW SUN was Sun microsystems. Bought by $ORCL
JosephM: $SUNW..took a starter here with a stop under today's low. Looks primed. Volume is good. Was poking around in solar stocks.
cp: Any info on $SUNW. Jumping
charles23phelps: @cp $SUNW this may have some strong room to run... very short term trade though, tight stop, and cautious on volume as it's a super micro cap
charles23phelps: @charles23phelps $SUNW it crapped out pretty quick... no legs
mercury6s: $SUNW 59er w0rking
Ava: $SUNW another power play if you want to retire early... or join the homeless party
orpheusredux: Anyone else notice the two day reversal in $SUNW? Pretty striking. Wish I'd taken a flyer this morning but alas, NP.
orpheusredux: $SUNW holding at the 200 day. Seems to have found support for the moment at 2.75. I may dip a toe in here.
orpheusredux: Just dipped a toe into $SUNW. A big toe. Stock has not been below 2.60 in at least 10 sessions. I'm in at 2.88.
orpheusredux: $SUNW seems to have stabilized at the 200 DMA. May add a small amount and will watch to take a bigger position once it stabilizes with conviction.
orpheusredux: Drop in $SUNW after earnings may actually be a gift for this solar spec play. Disappointing in the short term, but I'm in at $2.84 and am essentially flat now but holding with reasonable stop.
orpheusredux: $SPWR Spectacular fall from grace. This has been a fave of Guy Adami (Fast Money) in the solar space. It just goes to show you, even the smart guys don't ever really know. The little dip in $SUNW is like a sun spot in comparison.
orpheusredux: Buying more $SUNW RHRW.
orpheusredux: Cancel that on $SUNW. Earnings on 8-10. Will keep current stake and add on drop or rise if it doesn't surge.
orpheusredux: Whoever on this board posted about $SUNW, lunch is on me. Happily holding from $2.85.
orpheusredux: @DAN $XON The forum is a fantastic resource. I'm a new member (one month in) and already a handful of tips ($KITE $OPHT $SUNW $TEVA among others) from forum members have made me much more than the monthly cost of SMM. It's impossible to watch everything at all times, so I'm mega-grateful to the forum participants!
DAN: @orpheusredux $XON $KITE $OPHT $SUNW $TEVA nice, orpheusredux. I wasn't aware that you've just been around for a month. Glad you're here. I read your posts all the time. Great stuff!
orpheusredux: @DAN $XON $KITE $OPHT $SUNW $TEVA Means a lot coming from you, Dan. TY.
1993dean: $sunw taking hold of 200 day line volumn strong eps and revenue growing fast
maratom71: @1993dean $sunw Thanks for the Tip.
orpheusredux: @maratom71 $sunw As a spec, this looks very interesting! Thank you.
maratom71: @orpheusredux $sunw Got it from @1993Dean, great trading to You! So Thanks.
Visit the Trading Forum to join in the discussion.
| | |
| --- | --- |
| Stock Price | $USD 7.62 |
| Change | -2.43% |
| Volume | 2,173,130 |
Sunworks Inc provides photovoltaic based power systems for the agricultural, commercial, industrial and residential markets in California, Oregon, Texas, New Mexico, and Nevada. It also provides a full range of installation services including design, system engineering, procurement, permitting, construction, grid connection, warranty, system monitoring, and maintenance. Its subsidiaries designs arrange, finance, integrate, install and manage systems ranging in size from 2 kilowatts for residential loads to multi-megawatt systems for larger commercial projects. The firm derives the majority of its revenue from sales to the commercial and agricultural markets.
Request Video of SUNW
Already a member?
Sign in here.
Earnings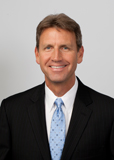 Dan Fitzpatrick
Stock Market Mentor gives you EVERYTHING you need to succeed in the market; all in one place. How easy is that? Dan Fitzpatrick and his elite community of traders share trading ideas, strategies and much more. Dan Fitzpatrick--a world class Technical Analyst, trading coach and regular CNBC contributor--gives you access to all of this with a 30 day trial membership for just $7.77. Get started TODAY and start trading better TOMORROW with the following premium content:
Nightly video Strategy Sessions with a game plan for tomorrow
Got a stock you want Dan to look at? Just ask.
Patent pending video alerts instantly delivered to you when one of Dan's trading signals is triggered. This is not your typical price alert. This is a short video explaining the action you need to take to make money. No more "Woulda, coulda, shoulda"
Access to over 80,100 stock analysis videos
Access an ever expanding library (80,100) of educational videos that will save you time and make you money
Join a team of friends and traders that have one thing in common; a burning desire to succeed.

Become a Member Today!
Gain immediate access to all our exclusive articles, features, how-to's, discussion group and much more...
Satisfaction Guaranteed!
Your Stock Market Mentor membership comes with a 30 day, no questions asked, 100% money back guarantee!