Teradata Corporation (NYSE:TDC)
Bands Volume 200 SMA 50 SMA 20 SMA Videos Alerts Articles Events

efrain007: $TDC Bottom fish coming out of squeeze/50d. Needs volume, earnings in 3 weeks.
marketdude: possible 59 minute trades: $MED, $TDC, $NVEE
scottrades: @marketdude $MED $TDC $NVEE I just saw $MED, down 40% after Earnings.
Brice: @marketdude $MED $TDC $NVEE and $MOD & $HEAR
Geewhiz: @marketdude $MED $TDC $NVEE Thank you. $MED IN at 69.30 Out at 71.03. Hasty exit but a profitable one.
issues: @Wykeman $STX is in IBD industry group 30 along with $SGH $PSTG $SIMO $IVAC $MU (I eliminated $WDC down 12% and $TDC low ratings) PSTG is rated 69 (cum) B+ accumulation; SIMO is 77 B STX is 72 C and IVAC is 67 B. I like PSTG and SIMO and IVAC but they are all at the top of their range. We own $MU (rated 79 B-) $STX and $PSTG have similar (good) charts. The PE for STX is incredibly low at 8x. MU pe is 8.7x. STX pays a 4% div. STX may be your bogie.
bRobert: $TDC squeeze WEEKLY flag trigger
steve71: @Suz $MSFT $AAPL $GOOG $ORCL $C $JPM #1 Right, $C def on the list. Barron's had a slightly different angle a few weeks ago. They mentioned $HPE $GILD $TDC $HPQ as repatriation plays. Their absolute $ overseas were not as high. But the amount of overseas funds is the highest % of each company's market cap. I'm sure an English major could have said that more clearly.
bRobert: $TDC Phase 3 walk up. Huge short interest
bRobert: $TDC phase 2 pb. Alert >37. Shorts 20d to cover
bRobert: $TDC phase 2
bRobert: $TDC pop Short interest 20d to cover
steve71: @Bridget $HPE Mentioned in Barron's. High % of overseas cash relative to market capitalization. Potentially more upside from Repatriation than companies with bigger overseas cash positions but smaller % of market cap. Others are $HPQ $TDC $GILD.
mharps: big movers: $CHTR, $TSCO, $TDC, $NTGR, $NTCT, they go on my watch list
Wolf: $TDC Cup and handle. Reversed off the 20DMA. Starter position.
Tr8dr: $TDC Looks like it might want to go, any thoughts on this one?
DrScience: $TDC Geez! Fell asleep at the wheel. And my note from last night is right in front of me. (Sigh!)
janner0814: ...
$AMGN*** $CCE $EXPE $HOT--- $NFLX $NI(careful e/r 8/3) $O $PKI $RCL $SPLS $TAP $TDC(r/e:8/6) $TE(bull flag b/o?) $TYC $UHS(candle suggest pull back coming; & I'm re-entering!) $VLO $WU(more ppl & students traveling & needing Western U ...
Forexpro: ...
Feature Article on $TDC: Quite bearish, the sort of piece that may have repercussions on Monday. "The already-flagging stock could fall another 15 percent." Reached a high of 80 in 2012, currently 42, as revenue growth has declined. The ...
El_Tuito: $TDC ....another day walkin' the upper BB. Whaaa??? what teck sell weekness?
:
gtrguy: $TDC - starting to work. But then, what isn't....
ginny: $TDC 50SMA 8/21 EMA all in alignment. bought stock
scottto: ...
$TDC - cb $41.65, 20% closed at $46.75 (per Countertrade strategy program)
$TKR - cb $ 51.20

Last 10 closed
$IPHS - 2 day trade
$RYN - 2 day trade
$CNC - 1 day trade
$USNA - 2 day trade
$TWGP
$TGI
$GEVA - profitable
$JAZZ - profitable
...
Tim S: Notable earnings before Thursday's open $AAP, $ABC, $ABX, $ACOR, $ALKS, $ALU, $ANR, $ARRY, $AVP, $AYR, $AZN, $BEAM, $BGCP, $BLC, $BUD, $BYD, $CAH, $CI, $CLX, $COP, $COR, $COT, $CRR, $DGI, $DISCA, $EL, $EPD, $EPL, $FCH, $FIG, $GBX, $GTI, $GTLS, $HAR, $HGG, $HSH, $IDCC, $INCY, $IQNT, $IRDM, $IRM, $ITC, $ITT, $IVZ, $KEM, $LECO, $LIOX, $LKQ, $MA, $MGM, $MMP, $MOD, $MPC, $MPLX, $MSCI, $MYL, $NI, $NIHD, $NILE, $NMM, $NVO, $NYT, $O, $OCN, $OSK, $PDCE, $PNW, $PPL, $PRGO, $PRLB, $PWR, $Q, $RFP, $SCG, $SFY, $SHOO, $SMP, $SNAK, $SNE, $STRA, $TDC, $TE, $TEVA, $TWC, $VICL, $VPHM, $VRX, $WNR, $WWE, XOM
scottto: #countertrades - Dipped into these stocks yesterday and this morning. Trade-able now not 3 days ago. $TGI - rounded bottom forming. $SWK $TXI $TDC $GEVA NDRO Cheers,
darce: $CRAY - even easier to define your risk this morning...low of the day today. tight stop, don't hold over earnings (unless you think the NSA spying business is unimpeded). Hurt today in sympathy with $TDC, I think.
dfaz: TDC-i know @Aragorn has been in n out of this stock as we have talked about it, was just reading $GS top 40 stocks, and am a firm believer in Big Data analytics especially with all the smart phones tablets wristwatches glasses and tv's in the pipeline, storage security and analytics is what i have my eye on. $TDC is at the top of the $GS list. along with a ton of energy names. $TDC has had a run today, i had orders that didn't fill the other day trying to bottom fish, now i am getting in and writing covered calls to hedge a small position lastly, why is my wife making all this noise outside my home office common at 54.99 with Jun 55's@$2.25 to protect to the down side
taylor: $TDC, Short Puts - Bought to close the last of my short $TDC Apr 20 2013 40.0 Puts @ 0.05(no commission). These have reached minimum value 6 weeks before expiration. No reason to stick around.
taylor: $TDC, Short Puts - Bought to close most of my short $TDC Apr 20 2013 40.0 Puts @ 0.05(no commission). These have reached minimum value and don't expire for another 53 days. No reason to stick around.
BuffaloBill: ...
$FDX $SLB $MRO $VRSN $WU JNPR $BDX $CMI $JDSU $VLO $UPS $TDC $MU $DO $UTX $SPG $SRE $BEN $NWL

Change parameters by SCAN US-Stocks from SP-500, and Volume >500,000 from >300,000 Returns 88 in Uptrend

$BSFT $INFI $TDG $RV ...
msb: $NTAP - I was all fired up yesterday about an $IHS on $TDC on the daily chart. $TDC is a data center company. Today I looked at the weekly and all I see is a bear flag. I'm out of it.
msb: $TDC - Has been building an $IHS for the last 2 months and is now pushing up against the neckline. Long
msb: $TDC - is green on the day. Looks like it is trying to move up out of a little inverse H&S.
woodman: $TDC - I believe @Aragorn mentioned this one recently. It's now firmly trading above the 8 day EMA after trading below it for a while. I'm not in this one, but I'm looking for a pullback, perhaps to test the 8 day EMA, to enter.
Aragorn: $TDC - I noticed a bottoming candle iti s up 6 dollars since then looks good above the 21ema now still lots of regret but weak hands are out it can move up
Aragorn: $TDC - here is a chart pattern I have been using of late on broadening patterns and $TDC just saw it matches so well to this pattern. I was just looking at the reversal candle but see how it bounced there. Here is the chart http://www.flickr.com/photos/72292039@N03/
woodman: $TDC @Aragorn - very cool, thanks for sharing. I should have been in this one already. That long tail on 12/5 was telling. Today is a big Day 2 (and getting bigger), so I'm reluctant to enter right here.
dfaz: TDC-i buy this below $60 and have held it for a long time writing puts and calls, $ORCL reports tonight and $TDC will move with it, great article out their on the stock as it trades at like an 18x multiple compared to $ORCL at 11x, yet the cash hoard is not that much more. i have posted and believe $TDC will get taken out with their granular db solution, will wait for a pullback as $ORCL usually sells off after earnings, and may continue to get hit on their hw division via SUN.
Aragorn: $TDC - put in a low on 12/5 and a nice hammer reversal. I has now moved above the 8ema and stuck at the 21ema. ANy move above that and it should keep going. There is a lot of regret in this chart but it looks good if bottom picking.
dfaz: YHOO/EBAY/TDC/DF@rczar-my holiday pick even after the big run, it just seems some big guys missed some runs and their using the market to really push some names for gains. YHOO- seems to be in the Halo like $AAPL and $GOOG were earlier in the year, I see it hitting $20. TDC-I love Big Data, $TDC i think gets taken out EBAY-Paypal is killing it, my neighbor is in upper management and man they think $60 is a no brainer, i have common with calls, buying puts to average down, their a beast DF-i own a ton of this as i think the $HAIN factor is huge and their in a great space @Dan Niles on $FM yesterday is well worth the look
taylor: $TDC, Short Puts - Sold $TDC Apr 20 2013 40.0 Puts @ 0.55
Big D: Quick check on Earnings After the Close, today Wednesday or Before the Open tomorrow, Thursday: $ABC, $ABX, $AFFX, $AHT, $ALKS, $ALL, $ANSS, $APA, $ARIA, $ARQL, $ATK, $AVG, $AXS, $BBG, $BCE, $BLT, $BMC, $BRY, $BYD, $CACI, $CBM, $CBOE, $CCJ, $CEVA, $CI, $CJES, $CLDX, $COHR, $COT, $CRIS, $CTRX, $CVC, $CWH, $CZR, $DRE, $DX, $EEP, $EL, $ELLI, $END, $ENH, $EPD, $ESS, $ESV, $EXAS, $EXH, $EXTR, $FBN, $FCH, $FSLR, G, $GAS, $GBX, $GEO, $GGC, $GGP, $GNK, $GTAT, $GTIV, $GTLS, $GWR, $HEES, $HNSN, $HOS, $HSC, $HSH, $HT, $INCY, $IPI, $IRC, $IRDM, $IVZ, $JKHY, $K, $KEG, $KRA, $KRO, KSWS, $LBTYA, $MD, $MDU, $MET, $MPC, $MRGE, $MTG, $MUR, $NBIX, NGLS, $NIHD, $NPSP, $OCN, $OIS, $PDCE, $PEG, $PES, $PKD, $PMTC, $PVA, $PXD, $PXP, $RGLD, $RGR, $RRD, $SE, $SFY, $SHOO, $SM, $SNE, $SNI, $SPR, $SU, $TDC, $TE, $TEVA, $TMH, $TREX, $UNM, $UPL, $UTHR, $V, $VC, $VICL, $VMC, $VNR, $VNTV, $WNC, $WNR, WPI, $XOM, XYL
dfaz: IBM@taylor-love your strategy, i keep selling my puts in a little shorter duration, in fact been looking at $IBM EMC and TDC. Really like the Big Data Granular space via $TDC along with Data Storage space while picking up Virtualization with $EMC as well-I pulled the trigger on $EMC Nov 17 $25 Puts @ .90 $TDC Nov 17 $70 Puts @ 2.92
taylor: $IBM @dfaz - I see near term risk in this market, which is why I'm going farther out and down in strike price right now. I'll start watching $TDC, looking for an entry. I've already sold $EMC Apr 21 puts, and I'll be adding on any swoon in the stock.
Tricia: EARNINGS: before Thursday's open: $AEE, $APA, $ARIA, $BDX, $CAH, $CI, $CNP, $DNR, $DTV, $DUK, $ENB, $GM, $INCY, $K, $MFA, $NNN, $OCN, PGN, $PH, $PRX, $PWR, $PXP, $RDC, $SBH, $SE, $SEE, $SHO, $SNE, $SRE, $TDC, $TE, $TEVA, $TIE, $TWC, $UPL, $VIAB, $VRX, $WNR, $XEL after the close:AGNC, $AGU, $AIG, $AIV, $ATVI, $CBS, $CPT, $DCT, $ED, $EOG, $FLR, KFT, $KOG, $LBTYA, $LNKD, $MCHP, $MWE, $ONNN, $PBI, $PSA, $ROVI, $SBAC, $SD, $SUN, SWN
Tricia: Earnings before open tomorrow: $AEE, $APA, $ARIA, $BDX, $CAH, $CI, $CNP, $DNR, $DTV, $DUK, $ENB, $GM, $INCY, $K, $MFA, $NNN, $OCN, PGN, $PH, $PRX, $PWR, $PXP, $RDC, $SBH, $SE, $SEE, $SHO, $SNE, $SRE, $TDC, $TE, $TEVA, $TIE, $TWC, $UPL, $VIAB, $VRX, $WNR, XEL
scorpino: $TDC - hitting 200d, last two times went well below before recovering, so probably still early, anyone watching?
birdsgarage: $TDC - anyone watching $TDC for a possible 59 minute trade?
Lderoze: $TDC reported good numbers and raised guidance on May 3. It gapped up, then sold off to the breakout point. Today it is going back up. Does this count as the beginning of Phase 3? Is there something I am missing? Thanks.
Tricia: Earnings Before the Bell: $AEE, $ACM, $AMT, $ANR,ANSS, $APA, $ARG, $BBG, $BCE, $BEAM, $CAH, CHSI, $CI, $CNP, $CVC,CXW, $DNR, EP, $EPB, $ESV, $GM, $GOLD, $H, $HAIN, $HCA, $HNT, $IDA, $IT, $LAMR, $LEA, $LPS, $LVLT,LXP,$MD, $MDC, $MFA, $MFC, $MGM, NGLS,NRG,$NRGY, $NU,OGE, PGN, $PNW,PWR, $PXP, $RGLD,SBH, $SCG, $SEE, SLE, $SNI, $SPR, $SRE, $SXCI, $TDC, $TIE, $TRMB, $UPL, $VIAB, $VRX, $WPX, $WNR, $WTR, $XEC, $XYL Earnings after the Bell:AIG, $AIV, $CF, $CFN,CNQ, $CUBE, $DLB,ED, $EGO, $ERIE,FLR, $FSLR, GPRO,HME,$INVN, KFT, $KOG, $LNKD,MAA,$MCHP, $MHK, $MTD,MTW, $PDM,PSA, $QLGC, $ROVI, $SD, $SWN, $TRMB, $WYNN,YOKU
gold2stocks: $TDC - Teradata another UBB explosion to the upside. Noticed quite a bit of buying BEFORE earnings yesterday. Looks like the big money knew it would be great numbers.
gold2stocks: ...
$TDC
Teradata Corp numbers raised at @Morgan Stanley
Shares of $TDC now seen reaching $75, @Morgan Stanley said. Estimates also raised on strong competitive positioning. Overweight rating.

jojo1480: FIO- worth eyeing behaved nicely past 2days, $TDC and $OCZ have had good days.
dfaz: FIO@jojo-i am with you their, look for a pullback then som March April hype to run it up again, $TDC a favorite, i traded out and will look for another entry in mid 50's
jojo1480: TDC- opened a starter, after the pukefest earlier this week, huge volume buys (on 21dec), pair trade with $FIO (eventually will short again, currently long FIO). Position long $TDC FIO.
dfaz: TDC@jojo-been adding to $TDC, top tier granular data SW rolled out of $NCR when $M Herd was their, rumor in the valley is he is stalking $TDC for $ORCL while $GOOG is looking at them as well. Long $TDC EMC
hwyflier: $TDC : @dfaz , Weekly best. Bullish wedge consolidation, 50 wk SMA as support. Sorry about the delay. http://www.freestockcharts.com/tweets/?chart=7f299451-a021-4f40-b2e9-08dd40a49b2f&refURL=http%3a%2f%2ffsc.bz%3a81%2fJ4M Can you be more specific on the "local road"? Nurburgring maybe?
futurepants: $FIO - jojo, yeah... $TDC and I have a bit of a bad history and that chart looks kinda scary. My long term thesis about $SSD has nothing to do with how I trade, and this market puts me in no mood to invest, so I'm keeping it very small and very technical :) -fp
jojo1480: FIO- thelawnboyz, i don't know if the market is going higher next week, am beginning to think that low volume/up market is the new trend. I am just picking on this stock due to high evaluation. I would prefer to invest in $TDC EMC or $VMW in the same space. I looked @FIO price action, and this stock should have run much higher, instead of retracing from the high. Short via long puts.
dfaz: $DD TDC -been accumulating both of these stocks, $TDC earnings tomorrow pushing on upper BB, Barrons had great article on granular data stocks with this beast being the 800lb gorilla.
dfaz: IBM-article in WSJ about their push into analytics software, i worked with them on it years ago, Barrons feature last weekend was on $TDC, a deep granular analytic software company they though Oracle would make a run at, great read
gold2stocks: ...
Coverage of $TDC was started with a Neutral rating, Goldman Sachs said. $55 price target. Company is leveraged to continued industry growth but is facing increased competition.

Texas Instruments downgraded at Longbow
$TXN was downgraded to Neut ...
joanie: Balance Sheet Powerhouses - I got this list back in March and put it in a watchlist. I can't remember whether it was from Money Magazine, or Bloomberg, but I think it's John Dorfman's list that he puts together every year. Being on the list doesn't make the stock a #RHRN, but it's perhaps be a working list from which to track potential stocks that can withstand market conditions. $ADSK,AEO,$AVX,BBY,$CELG,CREE,$CTSH,DLB,$EW,EXPD,$FRX,GNTX,$GOOG,HANS,$JNPR, $MA,MCRS,$PLCM,PPDI,$PWR,QCOM,$RMD,SSD,$TDC None of them look like a #RHRN. A few could be very interesting if they start showing some strength or we have the rally once debtmageddon is resolved.
futurepants: $TDC - Anyone believe this stock is a case of "if it's easy to buy as much as you want at "support", you don't really want it." ?? Nothing but frustration for me recently. I picked some up last week 7/18 right at the bottom before the big pop next day on IBM's earnings. Was very proud of myself ;-) Then had to get out the next day when $ORCL ran that BS add in the WSJ about the account they'd "just" stolen from TDC....years ago :-/ In again today, but just waiting to be stopped out. Never before has the stock spent so much time at the 50. Wondering if the right move is to wait for the inevitable break below the 50 to flush everyone out, and then pick it back up once it re-bids $57 or so.... Thoughts? -fp
rknight52: $TDC - picked some up yesterday and so far it is holding at the 50. Look back to June 10 where it actually breached the 50, then started on up. So, I'm being patient. Today's intraday low of 56.45 is the same as the intraday low last week on July 18. So, I'm setting a pretty tight stop below that at 56.40. Can always get back in if/when it decides to cooperate.
Dave79rs: $TDC - Is anybody looking at this prior to earnings? It looks like it's a nice entry level @ the 50SMA, has a good track record of beating earnings and doesn't report until the 4th. Dave
scottto: $TDC - Moving out of a #squeeze here. Performed nicely in this downturn.
DaveW2: Up Channel Scan - I needed a better bunch of stocks to look at as I'm really weary of what my normal watch lists have to offer, so while fooling with my scanner I came up with these. $ACO - $BOX - $CBS - $CHKP - $CMO - $CNI - $CPT - $CHS - $GEF - $GIB - HS - $INFA - $LSI - $MEAS - $NVE - $PETM - $POR - $TDC - VECO. This was a scan of profitable stocks that are in an up channel and as it turns out they are all still in the winners circle. Many are carrying good Payout ratios also. There were several more but I threw out those that looked too choppy to me. I don't own any of them at the present time but will be watching for a while to see what develops. Dave
hwyflier: $TDC : Track Day Cancelled.....so bored...... (actually $TDC has a great chart and it's REALLY working, whatever they do).
Aragorn: $TDC - @hwy - a tag of the 50 would be sweet. That is a load the boat signal if it does. Look at the daily chart since Oct 2010 - every tag has been rewrding and it did nto trade below it for long if at all. Anything close tothe 50 is a gift. Thanks for the heads up
pgdow30: TDC- Teradata is a software company. They make analytics software. $IBM made a big push into this space in 07 when they bought Cognos. $IBM is really pushing the analytics theme for Smarter Planet. $TDC competes with $ORCL Hyperion, $IBM Cognos, $SAP ...
hwyflier: $TDC : @Aragorn , pgdow30 , Thanks for the info. I was actually just complaining about our @rain issues here. Destiny?
karkn: $TDC powering right through resistance on good earnings. Not a good buy point but worth watching for an entry as its moving steadily up. This company is in the database/data storage sector.
lizwaite: $TDC

Hi neallem

Yes..... yes. I am so glad that you posted this name. I saw a mention of $TDC in some of the 'catch up' reading that I have been doing. This is one of my tasks today..... to look at TDC. I can't even remember where I read a ...
hollis: Neallem: RNOW & $TDC - Hi Neallem, I am pretty new to the forum also and am a relatively new trader. My 2c worth that I have learned ..... from @Dan and other traders is this.

Firstly I don't know the fundies on these but I would look into those ...
Miki: ROTATION - according to my follow-ups money is going for Brazil $BRF BRFS $VALE BBD $ABV ,clean energy $BWEN ASTI, Oil & Energy - $COP TOt $MDR NRGY , consumer disc. /clothing - $ANN LULU $ARO some of the old SMM stuff still working $CMG EMC $TDC RVBD $CRUS AAPL $ARMH maybe $FFIV VMW (stopped out today)
Miki: STORAGE/Data centers - all up big today on M&A speculations - see $RAX NZ $TDC /// only $EQIX & maybe TMRK ( already extended) are modestly up today - long TMRK considering EQIX... low on cash....
Miki: $SNDK - unloading 1/2 but taking on $STEC which is also a flash memory maker good to ride all these slim wireless tablets and smartphones. Alt. Energy play- started $USU nuclear stuff supplier. Cloud Computing -started holding $TDC instead of TMRK which was downgraded today
bernsteinbears: ...
$WLT, $ELGX, $TDC, $HAO, $NUE, $WTI



khirmann: $TDC - at it's 50 dma. 50 has been good past support. Seems to move off the 50 dma without fail.
dennis: ...
Persistence UP ?AGU $DOW EMN $POT LXK $SGMS STX $TDC ADSK $CRM PMTC $APH CREE $IO JBL $CVX FTI $NE PXD $RDC STR ACF AXP $BEN MCO $HNT RMD $WLP BUCY $ETN JOYG $MTW TNB $AUY BTU $CLF FCX $HL IAG MEE PCU $PCL ANF $BBY JWN $SHLD SBAC

Persistence DOWN ...
ronaldrussell: Screen This is my 50 Day $MA Watch for today. Some have high short interest (listed). $LH (5.3), $GTS (14.5), $HEES (6.5), $LFUS (8.3), $ODFL (5.7), $AMGN, $TTEC, $TDC, $NVE, MFE. I really like $ODFL, they are emerging the recession as the premier less than truckload trucking co.
maddenm86: $TDC brought this baby up in the forum a couple weeks back at 18 has been acting like a @champ money keeps getting sent into this dude through contracts and new business along with very nice volume, looks like it couldnt be blasting off in a volatility #squeeze, also see very nice action in the july 25 calls, long $TDC
maddenm86: Sweet Jumps good earnigns by $GG and $TDC making my day very nice so far
Ninmentorja: Thanks for all the feedback on refining. I'll be watching is closely until the weekend. I dumped my equity position this morning as soon as looked at the screen, couldnt hit the sell button fast enough, lol. Hoping holding onto the calls a little longer pans out... Nin F-22s are amazing, watched a 2 hour special on $TDC or the military channel a couple months back.
Visit the Trading Forum to join in the discussion.
| | |
| --- | --- |
| Stock Price | $USD 21.06 |
| Change | 0.00% |
| Volume | 593,760 |
Teradata Corporation provides enterprise data warehousing, including enterprise analytic technologies and services globally.
Request Video of TDC
Already a member?
Sign in here.
Earnings
July 30th, 2020 - 2020 Q2 Earnings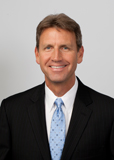 Dan Fitzpatrick
Stock Market Mentor gives you EVERYTHING you need to succeed in the market; all in one place. How easy is that? Dan Fitzpatrick and his elite community of traders share trading ideas, strategies and much more. Dan Fitzpatrick--a world class Technical Analyst, trading coach and regular CNBC contributor--gives you access to all of this with a 30 day trial membership for just $7.77. Get started TODAY and start trading better TOMORROW with the following premium content:
Nightly video Strategy Sessions with a game plan for tomorrow
Got a stock you want Dan to look at? Just ask.
Patent pending video alerts instantly delivered to you when one of Dan's trading signals is triggered. This is not your typical price alert. This is a short video explaining the action you need to take to make money. No more "Woulda, coulda, shoulda"
Access to over 70,700 stock analysis videos
Access an ever expanding library (70,700) of educational videos that will save you time and make you money
Join a team of friends and traders that have one thing in common; a burning desire to succeed.

Become a Member Today!
Gain immediate access to all our exclusive articles, features, how-to's, discussion group and much more...
Satisfaction Guaranteed!
Your Stock Market Mentor membership comes with a 30 day, no questions asked, 100% money back guarantee!