Tailored Brands Inc. (NYSE:TLRD)
Bands Volume 200 SMA 50 SMA 20 SMA Videos Alerts Articles Events

petros06: $XPO and $TLRD bouncing some
efrain007: $TLRD $QD watching for a day trade
Reif99: @efrain007 $TLRD $QD also $CIEN
efrain007: @Reif99 $TLRD $QD $CIEN Thanks, yes saw that too, just don't think that one has as much profit % potential, but I'll keep an eye out. Edit; for a day trade.
Reif99: @efrain007 $TLRD $QD $CIEN You were right
efrain007: $TLRD not following the "rules" but took a shot 14.60. Pre market had support around 14.50 and..... for now it's showing support around there too, stop 14.
TopCat1000: $TLRD, $TOCA, AND $CBB fell hard today 29.94%, 13.45%, and 10.30% respectively maybe a oversold bounce
efrain007: $TLRD stopped out 14 for small loss.
petros06: @efrain007 $TLRD maybe tomorrow, alert set for $14.47
efrain007: @petros06 $TLRD If you're going to play it tomorrow, why 14.47? VWAP?
petros06: @efrain007 $TLRD just below the VWAP of $14.53. maybe later today
efrain007: @petros06 $TLRD It will probably bounce now that I got stopped out at the bottom.... hope you have better luck
PJMR11: @efrain007 $TLRD I just took a position at $14.20 with a tight stop just under LOD.
bRobert: $TLRD . Look for phase 3 HIGH short interest. 27% . 9.5 dtc
bRobert: $TLRD . boom . Long
debeers: @bRobert $TLRD -Nuthin like a short interest at 26%.just sayin'
bRobert: $AAN $DLTH $TLRD Cheap retail
bRobert: $TLRD nice base. High targets 25% short 10+d to cover $28 target 1
bRobert: $TLRD Retailer value play at good entry. High reward. 25% short. 11d to cover. $DLTH phase 3. Short squeeze 46% short ! 38d to cover
bRobert: $TLRD . Another retail clothes chain with earnings upside, cheap valuation, and high short interest. 25% . 10 + days to cover. Low risk/high reward . $28 target 1 Stop very close by. $21.90 < 5% risk Potential gain 23% . Almost 5:1 . I'll take those odds every time. Another option is waiting for a move >200d. Buy the pullback/bounce with a stop below prior day's low. If this gets going , ta massive short squeeze can catapult this stock much higher.
bRobert: $TLRD . Specialty Apparel Retailer. CEO retiring may be responsible for short term weakness despite good earnings growth. Inexpensive. Targets $26/$35 with flag trigger and move >$24.50 Reports 8/12
debeers: $TLRD-hideous and what came to the rescue? The 8 day moving average when breached I took off 90% of the position. Difference between a cut and a gaping wound.. Thanks Gwenzee & Woodman.
woodman: @debeers $TLRD - glad you didn't get hurt. Good job.
shoredriver: $TLRD...really missed numbers......fugly........
Forexpro: @shoredriver $TLRD Thanks, Shoredriver, Yeah, this seems likely to change the shape of the daily, etc. chart. Hope you're doing well; all the best!
Junior1: @shoredriver $TLRD Weird... It states "... despite...that beat analyst..." And then gives numbers that show a miss. From CNBC: "Share price of Tailor Brands TLRD plummeted nearly 20 percent after the bell, despite reporting first quarter earnings and revenue that beat analyst expectations. The retail holding company reported earnings per share of 48 cents on $794 million in revenue, compared to the 50 cents on revenue of $818 million that Wall Street expected. Tailor Brands missed on sales, however, reporting 2.1 percent comparable same-store sales, falling short of the 2.5 percent analysts expected."
infocus: @debeers $TLRD And, no brown shoes with blue suits. NEVER!
debeers: @infocus $TLRD -You got that right!
debeers: $TLRD- You might not know the name as it stands now but you know the company:
Reporting tomorrow AMC. it is expected that the company will generate .48 cents a share.High estimate is 53 cents and low is 42 cents Last year the same quarter generated . ...
Spotdog: @infocus $TLRD I thought that I was the only one who thought that. But then again, I am old
infocus: @woodman $TLRD Only on Thursdays if you are a redhead.
woodman: @infocus $TLRD - actually, that's a common fashion statement and has been for some time now. See, e.g.: https://www.youtube.com/watch?v=44CECmweCpk https://www.mainlinemenswear.co.uk/blog/2016/black-or-brown-shoes-to-pair-with-navy-suit https://www.thegroomsmansuit.com/blogs/news/the-brown-vs-black-shoe-debate-with-navy-wedding-suits https://www.gq.com/story/navy-suit-brown
woodman: @debeers $TLRD - is it okay to wear suit pants without any underwear?
infocus: @woodman $TLRD I'm an old guy and still in a fashion rut.
woodman: @infocus $TLRD - LOL! Some would be horrified by my everyday garb. Shorts and a tee in most instances. In my closet are expensive, hand-made suits that I hardly ever wear anymore. And I'm glad about that.
coldevinc: @infocus $TLRD !!!!!!!!! very yes
coldevinc: @woodman $TLRD Yeah but no blue with brown, ever; right???!!!
debeers: @woodman $TLRD -As long as you are mindful of zipper hazards (possible ouch!), I think you should do whatever makes you happy.
woodman: @debeers $TLRD - zipper hazards ... excellent advice. And I agree about whatever makes you happy. :-)
debeers: @Forexpro $TLRD --Forexpro- you wrote a wonderfully thoughtful piece and I am sure it made perfect sense to those who trade options. Can you simplify this for me? Are there more puts or calls on the stock going into expiration?. I admitted this is Greek to me but it seems that selling puts would be bullish. Where is the balance as you see it? Thanks so much for your kindness in advance.
CoyoteDuster: @debeers $TLRD in for a starter position
Forexpro: @debeers $TLRD Sorry, DeBeers, For this week's expiry, by far the largest open interest is currently in the 39 calls and the 35 puts, at 3.17k and 4.09k, respectively (according to TastyWorks). There's also open interest of 3.26k in the 31 puts. So, a mixed bag; statistically, there is (again, according to TastyWorks) a 41 percent chance that 39 will be touched prior to expiry, while of course there's a very high probability that 35 will be touched (92 percent), while a touch of 31 gets a 56 percent probability. Open interest in the 35 calls is 530 contracts. Given the large open interest on the put side, 35 might become interesting as Friday wears on, but of course, we all first need to get safely through Fedtime tomorrow. I'm preparing with the aid of a very pleasant (and large) glass of trocken Riesling. Here's hoping that all is well with you; please enjoy your evening!
debeers: $RACE- Oh, Italy will continue to exist? Well, isn't that nice. italy isn't going anywhere. Neither ifs Ferrari.(EXCEPT UP!!) $BA- Kim arrives in a Boeing jet--he better make progress or POTUS might ground it. $STLD-Will make its numbers on July 17 no matter what. if you afre gonna be in this space, be in the best. $TLRD-spot on the last 4 earnings reports. Will this time be different? With proms, executive jobs going up with some folks getting tired of hoodies and wanting to look like champs not chumps? Nope. Bios having a tough time today but you have a diversified portfolio right? Right?? $RF/$CMA- relooked at loan portfolios and traded $RF for $CMA $DXCM-people are beginning to get it. Be one of them. LONG ALL POSTED
issues: @debeers $TLRD I got shaken out of my $BOOT S
debeers: $TLRD-Well, we only have to wait until Wednesday AMC but i think this one will be just fine.They just launched Faded Indigo fragrance. I'm not sure what faded indigo smells like. I know that the indigos smell fine after just being washed.........
Forexpro: @Forexpro $TLRD Hi, Friends, This one was mentioned over the weekend, and since reaching the 38.2 percent retracement level on Friday, it has bounced nicely. While a purchase yesterday would obviously have been the preferred maneuver, it doesn't appear to me that it's "too late", as a retest of the previous high wouldn't be a complete surprise. Hope your day is going well; all the best!
Forexpro: Re; $TLRD

Hi, Friends,

Going through a few charts, and this is one of the rare ones that has pulled back to a "can be bought" level, although it could move somewhat lower without disturbing the uptrend. It popped on May 14 following an up ...
Forexpro: ...
By the bye, the tickers that got cut for having one more more fundamental grades below "C" were $KSS, $ANF, $TLRD, $BKE, $MBT, $RIO, $DCP, $BBL, and $COTY.

As noted, there's more work - a lot more - to be done, and more tickers, no doub ...
Geewhiz: @Forexpro $SPX $WMT $ABBV $ENR $ILG $LAZ $LMT $STX $TGT $VFC $KSS $ANF $TLRD $BKE $MBT $RIO $DCP $BBL $COTY @Forexpro $SPX $WMT $ABBV $ENR $ILG $LAZ $LMT $STX $TGT $VFC $KS $ANF $TLRD $BKE $MBT $RIO $DCP $BBL $COTY A sly sloth at that. Thank you for your effort. Interesting how so few stocks popped out. Market freefall will do that. But to be successful we should not only pick the right stocks but also at the right time. Schwab's rating system only veers from C or above for $ILG (F), $LMT (D) and $COTY (F).
vfr777: $TLRD seeing a cup and handle on the Daily and a double bottom on the weekly.
debeers: $TLRD-As a retail girl, the performance of this one is what i use as a "tell" on weddings, more spendable income and better higher end jobs.NP
spmeyers: @Bridget $FOSL $MOV #dumpster see also $TLRD
Bridget: @spmeyers $FOSL $MOV $TLRD #dumpster shows an inverse head and shoulders pattern and is also now above the 50dMA. Draw a trendline that represents the bottom of the trend from 6/22 to now. That is where you want to buy, on the pullbacks near this level.
shoredriver: $TLRD .... bigger loss than street expected...sheesh...down almost 30% in after...np
DrScience: @bigbartabs RBC Capital put out a list of Winners -- (shrug) there are no "Losers". You might start here: $AKRX $AMRI $AMWD $ARCB $ASNA $BCOR $BIG $BKMU $BOFI $CAL $CGI $DEPO $DNR $DXPE $ECPG $EHTH $ESND $FMBI $GME $GNW $HFC $KIRK $KS $LCI $MPAA $NSR $ORI $PETS $PMC $RCII $REX $RRTS $SKYW $SPXC $TLRD $TRST $UVE $VAC $VRA
bigbartabs: @DrScience $AKRX $AMRI $AMWD $ARCB $ASNA $BCOR $BIG $BKMU $BOFI $CAL $CGI $DEPO $DNR $DXPE $ECPG $EHTH $ESND $FMBI $GME $GNW $HFC $KIRK $KS $LCI $MPAA $NSR $ORI $PETS $PMC $RCII $REX $RRTS $SKYW $SPXC $TLRD $TRST $UVE $VAC $VRA ... kudos... great list. Thanks...
vfr777: $TLRD this stock has not had much love since Dec 21st. It's at the 50dma and has almost filled the gap. Will watch to see if it gains any strength to move through the 8ema. This was a stock that @Dan was looking at a while back. Anyone else following it?
Bobbie: Dan, Thank you very much for your suggestion of $TLRD. I bought some at $16.60 toward the end of October but did not add to it when it pulled back to around $15.00. Should I take profit here? I generally churn longs around every 2 to 4 years. 4% of my portfolio is in retail. I was thinking of setting an alert if it dipped down to $27. What do you think? I don't believe in lottery tickets, but you must know how tempting it is to take a bite out of Amazon.
Bridget: @Bobbie $TLRD This is still working, no reason to sell yet. You have a great cost basis in this stock I would not recommend getting out just yet. I like your idea of having a stop near $27 and I would set a trailing stop of $2. This stock does not make very big intraday moves and so this should keep you in for awhile as long as it continues to slowly move higher. Just be aware of any news events that could cause the stock to gap.
gwenzee: @Dan $TLRD You brought this stock to my attention. Bought. Sold 3/4 of position for a 8.5% gain just before earnings. A little voice said it was dangerous to hold over earnings. Stock screamed up and remainder of position is now up 67%. Feel like I left too much on the table. Would you get back in and at what level?
DAN: @gwenzee $TLRD I wouldn't buy more at this level. Frankly, I'd just protect the remaining position with a stop below $24. You can use a higher stop if you like, but the stock is working. Congrats on still having some stock! Nice use of risk management tactics.
kcar21966: $TLRD up 40%
TunaHelper: @kcar21966 Meaningful short interest in $TLRD. No doubt helping the move this AM. ($TLRD short interest: 37.8% float, 14.5M shares short, 7.3 DTC)
TunaHelper: @TunaHelper Whoops - $TLRD short interest: Here are the correct figures: 23.0% float, 11.1M shares short, 9.1 DTC
kcar21966: @TunaHelper $TLRD Thx TunaHelper
TunaHelper: $TLRD Dipped below the vwap, and under the 8ema/21ema on the 1min and 5min. Time to exit.
shoredriver: $TLRD up 26% AH... nice beat.....
gwenzee: @shoredriver $TLRD Sold most of my position yesterday as I didn't want to hold through earnings. GRRRRRR!!!!!
shoredriver: @gwenzee $TLRD Been there done that....too many times and every time it really chaffes my heinie.....
Bobbie: $TLRD has broken through resistance. . . . It's now above $19.00.
Bobbie: Dan, could you please revisit $TLRD? I took a small position but did not add when it fell back recently. It appears to me it may be under accumulation. It has been a little zig-zaggy. Would you say it is still in an uptrend? I am currently up over 10%.
Bridget: @Bobbie $TLRD This hasn't once crossed below the 8MA since 11/10. I think it is safe to say it is in an uptrend. also breaking out of a squeeze on the weekly. Keep you stop just below the 8MA and ride this higher.
Bobbie: @Bridget $TLRD Thank you, Bridget. Bridget, Dan and everyone, have a great Thanksgiving!
DAN: @Bobbie $TLRD Moving higher...but it's got some pretty significant resistance at $19. I would suggest using a trailing stop on it. It's up 32% in 9 trading days. That's a big move...particularly going into a shortened week.
StockMarketMentor: A Price Alert has been triggered for $TLRD Tailored Brands Inc.. Click here to view associated video clip: http://stockmarketmentor.com/stockanalysis.html?ticker=TLRD&clip=77091
Gary: ...
21. $TLRD – breaking out.


$LOCK – still going…but extended. Buyout rumors?

gwenzee: $TLRD Bullish engulfing pattern. Up 4.2%.
Aragorn: @gwenzee $TLRD that 100ema looks like support even though it has pierced it and closed below it one day. Looks interesting. Thx for your post yesterday :)
gwenzee: @Aragorn $TLRD I see it.
eaglEye: $MEDP little IPO added, charts a beauty, break out, just very thinly traded $TLRD similar chart, nice no position
StockMarketMentor: A Price Alert has been triggered for $TLRD Tailored Brands Inc.. Click here to view associated video clip: http://stockmarketmentor.com/stockanalysis.html?ticker=TLRD&clip=77017
FHS: $TLRD Dan's free video stock. Took a stab this morning. Looked as if the "break out" would fail once it broke above 17 only to reverse mid-morning. Now slowly climbing again. I did not add a second position at 17.03, but might if it regains 17 and holds. Cheers.
Visit the Trading Forum to join in the discussion.
| | |
| --- | --- |
| Stock Price | $USD 6.30 |
| Change | 0.80% |
| Volume | 2,071,290 |
Tailored Brands Inc, formerly Men's Wearhouse is a retailer of men's suits and a provider of tuxedo rental product in the United States and Canada.
Request Video of TLRD
Already a member?
Sign in here.
Earnings
June 12th, 2019 - 2019 Q1 Earnings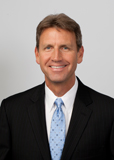 Dan Fitzpatrick
Stock Market Mentor gives you EVERYTHING you need to succeed in the market; all in one place. How easy is that? Dan Fitzpatrick and his elite community of traders share trading ideas, strategies and much more. Dan Fitzpatrick--a world class Technical Analyst, trading coach and regular CNBC contributor--gives you access to all of this with a 14 day FREE membership. Get started TODAY and start trading better TOMORROW with the following premium content:
Nightly video Strategy Sessions with a game plan for tomorrow
Got a stock you want Dan to look at? Just ask.
Patent pending video alerts instantly delivered to you when one of Dan's trading signals is triggered. This is not your typical price alert. This is a short video explaining the action you need to take to make money. No more "Woulda, coulda, shoulda"
Access to over 62,500 stock analysis videos
Access an ever expanding library (62,500) of educational videos that will save you time and make you money
Join a team of friends and traders that have one thing in common; a burning desire to succeed.

Become a Member Today!
Gain immediate access to all our exclusive articles, features, how-to's, discussion group and much more...
Satisfaction Guaranteed!
Your Stock Market Mentor membership comes with a 14 day, no questions asked, 100% money back guarantee!