Tilray Inc. (NASDAQ:TLRY)
Bands Volume 200 SMA 50 SMA 20 SMA Videos Alerts Articles Events

audrina0904: A TRADE : $TLRY, tight stop
JustJoe: @audrina0904 $TLRY It's developing a range and starting to look like those that bought it are happy to just hold it. I guessing this will attract new buyers who will push the stock a little higher. I've got a full position with stop at $140.50 Best of Much Audrina!
champ: @bsafriet #cannabis ---- I was stopped out this morning and the sector works off of news and for the easy money, we had 3 shots at it and now entries won't happen again until the next news event....need to set-entry alerts. Recently on $TLRY, entry was around 8/20, 9/25 and then again on 10/10....need to wait for entry but the sector is high risk and I would only Day - Trade these stocks and I would never swing size...never. Entries are important but for stocks in this sector... entries are extremely important. The bottom line is...its probably over.
rachel: ...
$TLRY – spell POT backwards.
$CGC – nope
$CRON – nope
$WMT – actually looks promising...but I would not be in it here. Alert $99
$ROKU – the short entry was on Wednesday...or perhaps Thursday morning.
$NOW – un ...
gmj: $CGC $TLRY$CRON watching for a bounce
Robert1965: @gmj $CGC $TLRY $CRON they are all bouncing the only green on my screen
gig1: $TLRY Holding up on a volatile down day in the markets. Squeezing. Small position.
rachel: ...
$TLRY – watch this...but it's a newsie thing at this point.
bRobert: $TLRY . Sideways consolidation would be really healthy . It would allow 50d to catch up a bit more and a little pinching to develop for the next move. Not doing anything wrong. $CGC $CRON . action consolidating above 50d. WEEKLY my timeframe. Long SPEC holds
bigbartabs: @woodman $CGC $TLRY ... I'm not sure I've ever caught a keg half full. That split second was never something I was lucky enough to catch. Sort of like always missing that falling star that everyone else saw.
bigbartabs: @petros06 $CGC $TLRY ... yes, dating myself. What the heck did "lid" mean anyway? Never understood that.
cmaxwel1: @bigbartabs $CGC $TLRY (lid was an ounce)
bigbartabs: @cmaxwel1 $CGC $TLRY ... lid an ounce... but where did the word / acronym "LID" come from? I remember the first time I heard a guy say he was going to buy a "lid"... I thought, what, for your trash can?
Robert1965: $CGC $TLRY $CRON Looks like $CGC is the first to go down, like the run in Sept. NP
woodman: @Robert1965 $CGC $TLRY $CRON - very likely I will be out of the weed stocks today (except for $IIPR which is a different look in the weed sector and one I'm content to hold as long as it cooperates).
woodman: $CGC $TLRY $CRON $IIPR - out of these, except IIPR.
Robert1965: @woodman $CGC $TLRY $CRON $IIPR when you exited the trade did have stop or a stop limit
justinp: @Robert1965 $CGC $TLRY $CRON $IIPR Stopped out of $CGC $TLRY - profit on CGC, small loss on TLRY. May reload on CGC and staying put in $IIPR.
TopCat1000: @Dan, did you close out of your pot stocks? I closed my position in $TLRY at $170.10 with a 20% profit in 4 days
JustJoe: @bigbartabs $CGC $TLRY a little less than an ounce.
JustJoe: @TopCat1000 $TLRY my profits went up in smoke this morning... but I stayed in.
bRobert: @justinp $CGC $MJ I use the WEEKLY for $CGC $CRON I've been in these names for a while. I have pulled some profit out many different ways but I have remained steadily involved. My long term measured move target for $CGC is in the $70's. It has been that for a while.My cost basis is in the $20's. $CRON target $17 If your position is spec size, let it breathe. Let it work. $TLRY was an easy technical trade to $300 from $40 if you let it work and breathe. IMHO
justinp: @bRobert $CGC $MJ $CRON $TLRY I believe they have a way to go although keeping position sizes small for now. Agree with you on fatter stops on these guys.
DAN: $CGC $TLRY -- per weekend update. Pot stocks are working. CGC and TLRY are two stocks that I started position in today. Not big...but they don't have to be. If the stocks start moving, they'll move fast.
bsafriet: @DAN $CGC $TLRY CGC keeps setting my alerts off. I missed the add opportunity on the bounce off VWAP AT 10:20
sierramp: @DAN $CGC $TLRY Just saw $CGC agreed to acquire U.S. Company Ebbu, a hemp researcher in deal worth C$25M and 6.2M shares. Their research could vastly reduce cost of producing cannabinoid.
woodman: @DAN $CGC $TLRY - I'm riding the #Weed stocks. That's about all I'm trading right now. I'm covering the field with $CGC $TLRY $CRON and $NBEV (and still holding $IIPR).
greenpatrol: @woodman $CGC $TLRY $CRON $NBEV $IIPR #Weed Also $NEPT is starting to move. Thanks for that one @Woodman. $CGC triggered an inside week and up at $50.99 today, so I added.
woodman: @greenpatrol $CGC $TLRY $CRON $NBEV $IIPR $NEPT #Weed - Yes, NEPT - that's on my list but I'm not currently in it. Hands full with the others. They are working right now well by and large.
champ: @bsafriet $CGC ...and $MJ is at HOD ...I'm holding positions in both....everybody is happy, when the markets are working.This is the % leader...$MMNFF and this is the $$$ leader..$TLRY...the sector is working...it is on fire, smoke is everywhere.
JustJoe: @DAN $CGC $TLRY...bought TLRY this morning...been over 40 years since I bought some weed.
bigbartabs: @JustJoe $CGC $TLRY ... I remember when I was in high school... $10 a Lid. What was that... an ounce? I never did buy any... I was always a cold beer guy. Me and Kavanaugh.
woodman: @bigbartabs $CGC $TLRY Yes, a lid = one ounce. Or so I'm told. I admire how you and Kavanaugh always view the keg as half full.
petros06: @bigbartabs $CGC $TLRY You're dating yourself with that statement. mid 70's
woodman: @champ $CGC #Weed #Pot #positive #invest - $CGC was the 5th best performer today (among the 29 currently on my watchlist, but I'm sure there are more that should be added to my list): Top 10 in order of best performance today: $POTN, $NBEV, $CRON $MSRT $CGC $TLRY $CANN $ACBFF $AMMJ $NEPT.
champ: @woodman $CGC $POTN $NBEV $CRON $MSRT $TLRY $CANN $ACBFF $AMMJ $NEPT #Weed #Pot #positive #invest--- #Still-climbing....$CRON is up 26.88% and is still climbing and so is $CGA and it is up 16.91% RHRN...I'm not looking at $POTN...I don't have it on my list.
champ: #Pot ...volume leaders are $CRON, $NBEV, $CGC, $ACBFF, $MMNFF, $TLRY but there are others under $0.10.
woodman: @champ $CGC $POTN $NBEV $CRON $MSRT $TLRY $CANN $ACBFF $AMMJ $NEPT $CGA #Weed #Pot #positive #invest--- #Still-climbing -- Here is the rest of my list of #cannabis stocks. Like I said, I'm sure there are others that should be on my list: $MJ $IMLFF $IGC $LBUY $APHQF $KSHB $CRBP $MCIG $IIPR $CARA $SMG $GWPH $ZYNE $ABBV $INSY $VBIO $BUDZ $EVIO $PYX
woodman: $TLRY - bought some this morning. It's holding the 21dEMA.
klarson18: @woodman $TLRY Congrats! Good buy today!
woodman: @klarson18 $TLRY - thanks. Generally, though, I'm not doing much. Yesterday, I was lamenting to someone about tomorrow (now today) being Friday and that while a bounce would be likely, I remained cautious and unlikely to jump out of my foxhole. I guess you can say I agree with @Dan's view about buying on a Friday after such a move down and all the volatility.
woodman: #Weed stocks. 10/17 Canada goes completely legal with weed. $TLRY (long) - strong into the close. I also bought some $CRON in the last hour. In addition to those, I'm holding some $CGC and $IIPR. Another of interest is $NEPT (no position).
issues: @woodman $TLRY $CRON $CGC $IIPR $NEPT #Weed I prefer feathers to weeds. I like $GOOS for the winter chill. Holding through the end of the year!!
woodman: @issues $TLRY $CRON $CGC $IIPR $NEPT $GOOS #Weed - you can enjoy both at the same time. They certainly aren't mutually exclusive.
traderbren: @woodman $TLRY $CRON $CGC $IIPR $NEPT #Weed - I took a flyer on $CGC this morning with some calls. If Canada doesn't approve the reefer madness on the 17th, then I won't be out of pocket as the risk is minimal to the downside. Let's hope the "smoke doesn't clear" on the 17th and we make some dough on the move. Long Cheech & Chong! Enjoy the weekend.
woodman: @traderbren $TLRY $CRON $CGC $IIPR $NEPT #Weed - "If"? As far as I'm aware, there's no "if." On the 17th it becomes legal for recreational use. http://time.com/5421443/canada-legal-marijuana-sales/ https://www.king5.com/video/news/canada-to-completely-legalize-recreational-pot-on-october-17th/281-8279826
rachel: ...
$TLRY – setting up for a breakout. Alert $149
$CGC— Alert $50
$CRON – rebounding off $9 bucks. Alert $10.00
Potential shorts: Look for failed rebounds on high fliers, which are everywhere. Frankly, some of the growth st ...
bRobert: @shoredriver $OGRMF All of these are SPEC stocks. Some perhaps more than others .....super spec. Adjust your position size. Appropriate stops. Enjoy the ride. that's what I did with $TLRY (np currently) $CGC $CRON.
bRobert: $TLRY Starting to dip below the 20d . NP
kus123: @bRobert $IBB $TLRY $AMGN $VRTX $BIIB $REGN $CELG $CARA Thanks for you post. How do I know stock is Speculative or not?
bRobert: @kus123 $IBB $TLRY $AMGN $VRTX $BIIB $REGN $CELG $CARA The large cap names have strong revenues/earnings. Large cah reserves and strong institutional support. Some like $AMGN even pay a 2.5% dividend. Many of the specs have never had positive earnings, are dependent on cash infusions for survival, and many also have a small stock float that is more subject to whipsaw action. Many are dependent upon the development of only a handful of unproven drugs at best. Biotech and drug companies in general have headline risk based on medical study results as well as legislative changes to a smaller degree. You have much greater safety in an ETF that contains manybig players with great cash flows and and a better instinct for survival.
shoredriver: $TLRY.....issues 400m in covert notes......
alfred1939: @shoredriver $TLRY Dilution Time...
shoredriver: @alfred1939 $TLRY one would think so, but up in after.....
bRobert: @shoredriver $TLRY It's the right thing to do. They should have done it closer to the highs. A war chest will help drive the businees
Gary: ...
8. $TLRY – Alert $158
9. $AMZN – Wait for test of 50-day MA. Could turn out to be a good run into earnings on 10/25. But no edge here.
10. $ALRM – I suggested taking profits. That was my mistake. Not looking for lower prices...jus ...
bRobert: $IBB $TLRY $AMGN $VRTX $BIIB $REGN $CELG $CARA
avatar
$IBB . I'm a bit puzzled by the choice of biotech stocks reviewed in the strategy session. These are SPEC stocks. I own a few of them , but they .are not representative of the $IBB .I do not i ...
bRobert: $SPY .WEEKLY measured move target $300 - $320 . (3000 - 3200) . Still a cautious bull .I was depressed watching the strategy session and checked to see if this was the Chinese stock market edition. There was more focus in tonight's session on ...
traderbren: @woodman $IGC - I haven't seen this one before. Figured most folks threw away their rolling papers after $TLRY hit $300 and reversed. ;-) I keep tabs on $CGC, $CRON, $TLRY and $ACBFF. ..no position on any right now.
Robert1965: $TLRY up again to 168.00 now at 162.72, another 12% anyone still in this
bRobert: @Robert1965 $TLRY Y. Just holding it . Seeling some premium against
woodman: @Robert1965 $TLRY - Yes. I re-entered beginning of last week, added a little a couple times through the week, and again this morning. I'm probably done adding and now in hold mode.
Robert1965: @bRobert $TLRY I was also thinking of that looking at 10/05 180. but I think, what do you think
bRobert: @Robert1965 $TLRY I have not sold premium yet. It is still moving nicely in an organize fashion. Higher highs/lows Just holding.
gmj: @Robert1965 $TLRY still have a full pos with a 5% TSL now after 20% gain and will let that ride til I'm stopped out.
bRobert: @gmj $TLRY Let the stock do the heavy lifting while you sip a nice beverage. ;) that's the way to do it. Money for nothing and your chicks for free.
gmj: $TLRY stopped out for nice gain.
DAN: @gmj $TLRY Nice job, gmj. You didn't overstay your welcome.
bsafriet: $TLRY Tracking the SMA(20) the last 4 trading days but pulling slightly away today on the upside. Friday, 9/28 price target $150. How lucky do you feel?
bRobert: @bsafriet $TLRY Relatively polite looking daily chart. $CGC nice wedge /ascending triangle $70+ target
Robert1965: $tlry is anyone selling today
bsafriet: @Robert1965 $tlry I was going to buy but the premkt move has me on the sidelines watching.
champ: @bsafriet $TLRY ---- Looks like.... @shoredriver.... deleted his post, I saw it....he just make a mistake, not really a big deal, we all make mistakes. Take Care my Friend!
woodman: @champ $TLRY - Aging ... here you go. https://investingnews.com/daily/life-science-investing/genetics-investing/anti-aging-companies-invest/
woodman: $TLRY - bought a little. Keeping it small. Small can go a long way, potentially. Or not.
Robert1965: @woodman $TLRY where did you buy I kept chasing it and quit
gmj: @Robert1965 $TLRY I'm in sm just abv 123 will add a little abv 130, 140 etc.and raise 10% TSL stops accordingly
woodman: @Robert1965 $TLRY - Respectfully, you aren't chasing here. Look at the risk-reward. 25% down (under Monday's low) to well over 100% up, potentially, to its all time high on 9/19. Or, if moving up, you get off wherever you want. Focus on the amount you want to risk and are willing to lose, and control it by your position size.
Robert1965: @gmj $TLRY thanks
Robert1965: @woodman $TLRY thanks
traderbren: @woodman $TLRY - thanks for the heads up this AM, as I jumped on board for a quick trade and came out as it rolled down.
Robert1965: @gmj @woodman $TLRY have you sold your postions
woodman: @Robert1965 $TLRY - No. It's small. I will let it ride for now.
justinp: @woodman $TLRY similar intraday pattern to $GWPH.
bsafriet: $TLRY @GOOSE @CraigReynolds @Sher @Champ @Woodman @DrScience
I've given some thought as how to squeeze some $$$ out of $TLRY 's high IV and the resulting high option prices. I looked at some credit spreads (bull put spreads) and debit call spreads ( ...
Reif99: @bsafriet $TLRY I feel like I'm a pretty aggressive trader, and I would never do this trade.

First, I think all the T/A as far as support levels go on this one has to be taken with a grain of salt, just because the thing moved so far so fast those l ...
bsafriet: @Reif99 $TLRY The attached is courtesy of @Reif99. Burn this chart into your retinas because you'll see it many, many times. Seems like human psychology never changes. Thank you for your comments @Reif99. I agree with you, you are dancing with t ...
rj7150: @bsafriet $TLRY A risk reward of 1/1 is a coin flip. That is gambling IMHO. Most of these Canadian cannabis stocks will go up in smoke as Cheech and Chong did long ago. There are apparently over 100 of them.
bsafriet: @rj7150 $TLRY A risk to reward of 1/1 is a 100% return on your invested capital not the probability of a successful trade - don't confuse the two. The probability that the trade will B/E or make money is 57.4%. Can you suggest a trade that will 2X ...
bRobert: @bsafriet $TLRY You are putting way too much energy in a low risk/reward trade . There is so much that is working well right now. Really well.
bsafriet: @bRobert $TLRY You have a valid point, but it keeps me interested and engaged. Thanks for your comment - it's very insightful! All the best!
CraigReynolds: @bsafriet $TLRY Thanks again for this work. Like the BuPC idea and short term of selling.
bRobert: @bsafriet $TLRY Understood. You like challenges.
Junior1: @bsafriet $TLRY The thesis of selling premium with high IV is valid. Generally, when you buy or sell spreads, you are negating the high IV as you are both buying and selling it. I haven't analyzed your specific trade, though getting 2.5 on a 5 spread is not exceptional.
bsafriet: $TLRY the Oct-05 90/95 BPS I posted late last night was a fizzle today. Prices had dropped significantly over night as a result of a large drop in implied volatility and higher share prices that are moving away from our put strikes. I don't think it pays to chase this trade, just a day late and a dollar short. I'll continue to watch $TLRY for a drop in prices below $107 but above identified support at $97. Moving on for another target. Sorry I didn't post sooner but was out till after lunch making a run to transport a rescue Lab from Lexington back up here to Cincinnati Lab Rescue, an organization that we have gotten involved with after adopting one and fostering another that we also ended up adopting. They replace two very special dogs that we lost in 2016. I often wish that I could bring them all home.......
bRobert: @bsafriet $TLRY You really need another hobby. ? ballroom dancing, guitar
PhilHarmonic: @bRobert $TLRY Chess, Photoshop, painting..
shoredriver: @bRobert $TLRY maybe Cornhole?
bsafriet: @shoredriver $TLRY Oh, please!
bsafriet: @bRobert $TLRY You know getting old sucks! Wish I could still play my guitar(s) - a little awkward when a finger won't open back up! Nope, it's trading, dogs, and a little gardening with the grandkids soccer games back on the weekend schedule now. I don't know how anyone finds time to work a real job anymore!
Visit the Trading Forum to join in the discussion.
| | |
| --- | --- |
| Stock Price | $USD 77.20 |
| Change | -7.49% |
| Volume | 5,930,980 |
Request Video of TLRY
Already a member?
Sign in here.
Earnings
February 13th, 2019 - 2018 Q4 Earnings
March 13th, 2019 - 2018 Q4 Earnings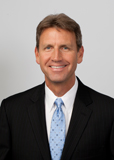 Dan Fitzpatrick
Stock Market Mentor gives you EVERYTHING you need to succeed in the market; all in one place. How easy is that? Dan Fitzpatrick and his elite community of traders share trading ideas, strategies and much more. Dan Fitzpatrick--a world class Technical Analyst, trading coach and regular CNBC contributor--gives you access to all of this with a 14 day FREE membership. Get started TODAY and start trading better TOMORROW with the following premium content:
Nightly video Strategy Sessions with a game plan for tomorrow
Got a stock you want Dan to look at? Just ask.
Patent pending video alerts instantly delivered to you when one of Dan's trading signals is triggered. This is not your typical price alert. This is a short video explaining the action you need to take to make money. No more "Woulda, coulda, shoulda"
Access to over 60,300 stock analysis videos
Access an ever expanding library (60,300) of educational videos that will save you time and make you money
Join a team of friends and traders that have one thing in common; a burning desire to succeed.

Become a Member Today!
Gain immediate access to all our exclusive articles, features, how-to's, discussion group and much more...
Satisfaction Guaranteed!
Your Stock Market Mentor membership comes with a 14 day, no questions asked, 100% money back guarantee!