Tilly's Inc. (NYSE:TLYS)
There are currently no videos for this stock.
To request coverage of this stock, please click the green request video box on the right.
Bands Volume 200 SMA 50 SMA 20 SMA Videos Alerts Articles Events

Nepenthe: @issues $YETI No worries, I've got a stop in place after taking small profits also. And therein lay my problem with the trade, "bought it at the open." Rather than realizing that it opened above yesterday's close of 16.10, at 16.41, with a low yesterday of 15.95, I should have bought the open also, as the downside from there, assuming stops at either 16.10 or 15.95, was minimal. Instead, I bought after the first 5min green candle, stumbling as I did it--caffeine hadn't kicked in yet--so my entry was less than appealing and tentative. At least, that's how I assess the trade. Oh, and my stop was just hit. Well, that more than paid for the haircut I took on $TLYS this morning. Now my assessment of that. . .
Nepenthe: @shoredriver $TIF Still is...wondering about $TLYS for tomorrow as well...
woodman: $TLYS - feisty; not quite there but getting close. Weekly bullish engulfing. Reports 11/28 amc.
woodman: $TLYS needs some volume and push up through the 50 day. Could go either way here.
woodman: $TLYS - weekly chart is interesting. On the daily, it needs to get back up through the 50 day and then through the mid 19s-20.
champ: @woodman $TLYS ---- Yes, but I'm only watching ....and the markets are problematic RHRN...#again...zig-zagging....and loss 250 points off of HOD, on the $DJI...up only + 78 points now...needs to hold. Traders and machines are screwing with the markets again. However, this is looking much better on entries.....but only if the markets hold.
woodman: @champ $TLYS $DJI #again - I agree, Champ. I'm in capital preservation mode, as @Dan would say. :-)
jbart1025: Anyone watching $TLYS. Looks like some institutional interest
vfr777: $TLYS coming out of a squeeze to breakout. buy?
jltrader1: The following are this week's top 20 percentage gainers and top 20 percentage losers, categorized by sectors (over $300 mln market cap and 100K average daily volume). This week's top 20 % gainers Healthcare: $RTRX (22.34 51.36%), $ESPR (112.33 51%), $CORT (5.6 40%), $PRTA (38.66 34.84%), $INO (9.09 29.12%), $FOLD (11.61 25.51%), $JUNO (61.53 24.33%), $ATRA (38.78 23.42%), $AKRX (49.03 18.77%), $ITCI (27.64 17.72%) Materials: $GFI (4.36 18.16%) Industrials: $VLCCF (4.98 20.29%) Consumer Discretionary: $CTRP (57.58 31.31%), $QUNR (36.71 28.76%), $TLYS (16.7 27.09%), $CNV (6.65 18.54%) Information Technology: $VTSS (5.34 37.28%), $RALY (12.93 17.65%) Energy: $EXXI (3.83 25.57%), $WLB (29.25 19.34%) --------------------------------------------------------------------------------- This week's top 20 % losers Healthcare: $RDNT (7.54 -16.13%), $PGNX (6.06 -14.53%), $EPZM (19.91 -13.51%), $NKTR (12.02 -13.46%), $AMRN (2.52 -13.1%) Materials: $MTL (1.15 -25.32%), $SQM (18.86 -15.88%), $CLF (4.3 -12.96%) Industrials: $CVEO (2.41 -17.47%)$$NMM (9.75 -17.16%) Consumer Discretionary: $VNCE (16.77 -19.14%), $WTW (8.6 -17.86%) Information Technology: $DSKY (7.02 -35.12%), $YOKU (13.5 -15.04%), $MTSN (3.99 -14.38%), $HIMX (6.85 -14.16%) Financials: $ASPS (13.33 -25.15%), $EJ (5.1 -14.72%) Energy: $WG (3.07 -45.18%), $HGT (5.79 -13.71%) Hope this information is helpful. Have a great weekend.
janner0814: Got a signal on Thursday $TLYS http://tinyurl.com/tlys20150319. Part of the specialty retail group. I only have one entry in that group because most don't fill my criteria: and the hang up is weekly uptrend The only one that I'll be focused on is $AEO. This stock may have a potential pop however, $TLYS is happening now. As for $AEO, we could be heading for a rise in the next week or so, however, after that we are headed into a historically weaker period... it won't hurt to enter latter 1/2 of the year... I'm putting it on my calendar alerts for August. @janner0814
janner0814: Here's a stock that is NOT part of my #WATCHLIST***. Looks ok, no HX thus far in #SMM: $TLYS. Specialty retail Came from a bullish scan; however it lacks some component (which is why it's not on my watchlist).. probably no WKLYS.
jmichaelet: $TLYS - here's a possible good ticker to look at for retail. It IPOed midway through last year, and it looks like it's breaking out of its pullback after the initial upswing (in a nice breakout now, as it were!) Today it looks like it's moving above recent resistance. This store is up for a lot of growth, and the other players on the field are begging to have market share stolen: PacSun going out of business, Zumiez is very stagnant, old news. I'm rather a young pup so I can remark on the stores from personal experience, too - in high school I spent entirely too much time/money in Zumiez. Check it out... and let me know what you think!
Visit the Trading Forum to join in the discussion.
| | |
| --- | --- |
| Stock Price | $USD 6.63 |
| Change | -3.35% |
| Volume | 293,392 |
Tillly's Inc is a specialty retailer of West Coast inspired apparel, footwear and accessories. It offers a wide assortment of brands such as Volcom, RVCA, Billabong, LRG, Hurley, FOX, DC etc.
Request Video of TLYS
Already a member?
Sign in here.
Earnings
March 11th, 2020 - 2019 Q4 Earnings
March 12th, 2020 - 2019 Q4 Earnings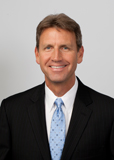 Dan Fitzpatrick
Stock Market Mentor gives you EVERYTHING you need to succeed in the market; all in one place. How easy is that? Dan Fitzpatrick and his elite community of traders share trading ideas, strategies and much more. Dan Fitzpatrick--a world class Technical Analyst, trading coach and regular CNBC contributor--gives you access to all of this with a 14 day FREE membership. Get started TODAY and start trading better TOMORROW with the following premium content:
Nightly video Strategy Sessions with a game plan for tomorrow
Got a stock you want Dan to look at? Just ask.
Patent pending video alerts instantly delivered to you when one of Dan's trading signals is triggered. This is not your typical price alert. This is a short video explaining the action you need to take to make money. No more "Woulda, coulda, shoulda"
Access to over 68,300 stock analysis videos
Access an ever expanding library (68,300) of educational videos that will save you time and make you money
Join a team of friends and traders that have one thing in common; a burning desire to succeed.

Become a Member Today!
Gain immediate access to all our exclusive articles, features, how-to's, discussion group and much more...
Satisfaction Guaranteed!
Your Stock Market Mentor membership comes with a 14 day, no questions asked, 100% money back guarantee!