TrueCar Inc. (NASDAQ:TRUE)
Strategy Session

November 9th, 2017

00:52

Strategy Session

November 9th, 2017

00:52

Stock Watch

June 30th, 2017

00:48

Strategy Session

June 26th, 2017

00:29

Strategy Session

June 15th, 2017

00:50

Strategy Session

June 6th, 2017

00:04

Strategy Session

June 5th, 2017

00:15

Strategy Session

May 10th, 2017

00:35

Strategy Session

April 3rd, 2017

01:08

Strategy Session

March 28th, 2017

00:48

Strategy Session

March 27th, 2017

00:22

Stock Watch

March 17th, 2017

Price Alert

00:51
Bands Volume 200 SMA 50 SMA 20 SMA Videos Alerts Articles Events

rachel: ...
18. $TRUE – broken stock. VERY broken. If you're buying, you're trading an oversold bounce…which probably happened today.
19. $SEDG – see COTD video
20. $DIS – doesn't meet any of my criteria for buying&h ...
Vehid: $TRUE pulled back to 50dma
bnnybklyn: $TRUE should of had a little more patience, sold yesterday...
DAN: $TRUE -- I would be careful about TRUE. Nice uptrend...but it's down 4 of last 6 days in some wide ranging intraday declines. Steep selloffs typically need time to stabilize.
tjv821: $true resuming the uptrend?
tjv821: $agfs working $true maybe and $pets getting ready to abandon ship
gwenzee: @tjv821 $agfs $true $pets Pets reports on 7/24. Change from previous 8/7.
tjv821: $true still working
Vehid: @DAN What would be a reasonable stop for $TRUE?
Bridget: @Vehid $TRUE I would put a stop at around $18 (50dma). but I would also think about taking some profits here and add on a bounce at the 20dma. This has been a channeling stock so it is best to sell some when the stock is above the upper BB and buy on pullbacks.
bsafriet: @Bridget $TRUE Are you looking at the daily or weekly chart?
DAN: @Vehid $TRUE I would say to put it right under the 50-day moving average. No higher than that! So around $17.95 for now -- that's pretty wide, percentage-wise, but that's where I'd put it. Hope that helps.
DAN: @Bridget $TRUE Ha! Didn't see your post. Sure glad we answered it the same way!! 8--)
Vehid: @DAN @Bridget $TRUE Thank you
tjv821: $true and $mram killing it today
DAN: @tjv821 $true $mram MRAM -- IPO. Noticed that too. All time high. 8-)
spmeyers: $TRUE seems to be breaking out
champ: @spmeyers $TRUE ---- No News out on it recently but its trading at a new 52 week hight and is getting close to $20, a level not seen since March 2015....no losers in this stock but you know all of this already.
Bridget: I'm taking off a little early today. Notes: $SPY still in a channel, but in a downtrending channel. Same with $QQQ. Solar still holding up well. $TAN, $JKS $XME still slowly moving higher $XOP seems to have bottomed. Now it's basing $PSX is performing well. $IYT - higher highs, $AAL moving Pipelines are on a tear $AM $WPZ $WMB $OKS $OKE $ETE, possibly due to changes the administration is making regarding drilling rules. $NKE - if you aren't already in you're chasing $TTWO - at a good buy point $CC - breaking the downtrend $MU - sold off after earnings, will this now follow the rest of the semis $VFC - higher highs. Inverse head and shoulders on the weekly. Neckline around $58 $JD - double top $ETSY - flagging $BGCP - back up to its prior high Breakouts: $TWX $GNC $SSW $AXGN $TRUE
mharps: $TRUE nice move-cars seems to be strong today
Vehid: @mharps $TRUE Couldn't find any news and no clue why this is trending up. So tempted to sale right now.
traderbren: $TRUE -- looks constructive for a move higher from here.
Vehid: Adding to my position in $TRUE
bnnybklyn: @Vehid $TRUE what's your indicator here that it's a good buy point ?
Vehid: @bnnybklyn $TRUE every time this rests on 20 dma, it goes up in a few day. What do you think?
bnnybklyn: @Vehid $TRUE I do see what you are saying. One more green day and I'll probably add. Just want to make sure I avoid April outcome.
tjv821: $aaoi July 70 call and a $crm July 85 call and $true July 17.5 call and $v 90.0 call all have a 7/21 strike. Getting killed on the pull bk esp AAOI. Better to sell now while I still have some money left?? Even thought I have a month to go on rebound? Thoughts?? They only reason why I didn't sell when I was in the green that went red was the extra month
DAN: Some stocks that are at good entry levels. $PLAY $TRUE $MSFT. OMMers -- consider selling July 70 put for $1.80. That would give you a cost basis of $68.20, which is below the 50-day moving average. Only sell the number of contracts that you are willing to have assigned to you. --Dan
puttz: $TRUE Started a position. Start of phase 3 maybe.
DAN: $TRUE -- squeeze working.
tcw23: @DAN $TRUE Got in this morning per your SS. Thanks Dan!
DAN: @tcw23 $TRUE Nice job!
infocus: @DAN $TRUE In this a.m. @18.69. Looking to add...
DAN: @infocus $TRUE Pretty good entry. 8-)
infocus: @DAN $TRUE Thanks Dan. Your Strategy Session last night was a great help; another winner!
DAN: @infocus $TRUE Nice!!!!!!!!!!!!! Love hearing that, infocus. Congrats!
gig1: $TRUE Thanks for this one today @Dan. It is looking strong here.
infocus: $TRUE Added to small position @19.39 (18.92 ave. price)
efrain007: $TRUE moving out of a squeeze
Bridget: @efrain007 $TRUE nice, thanks for the heads up
Bridget: Notes: $WMT - working $BABA - coming out of consolidation $NVDA - continues to push higher, good news from AAPL $GNC - short squeeze $ON - new high $ICHR - new high #ipo $OLED - breakout $ALRM - breakout $XPO - breakout $SUPV - breakout $TRUE - breakout of squeeze $GRMN - cup and handle breakout $BMY - breaking down $VMW - needs to hold here $INVH - false breakout, now pushing lower.
tjv821: @efrain007 $TRUE so that's a true breakout??? :)
bnnybklyn: $TRUE earnings AH. After this recent run up, definitely taking 1/2 off even on my 1/2 position.
bnnybklyn: $TRUE up 5% AH after Earnings. Sold 40% of position, but gotta do what ya gotta do.
debeers: @bnnybklyn $TRUE with 30+% short interest== good for you!!!
bnnybklyn: @debeers $TRUE My mother used to say "If you had a brain you'd be dangerous"
captron: $TRUE - I am guessing this climb upwards is partially do to the 15 days of short covering on the books. I could be wrong but I like it.
humble: $true anyone know the short float on this puppy? anyone?
takanohana: @humble $true as of 4/13/2017 23,326,277 1,795,195 12.993729, found this on NASDAQ
spmeyers: @humble $true Yahoo says 44% of float
spmeyers: @humble $true and the shorts are not happy! long but may sell 1/2 here
spmeyers: @humble $true see: https://www.fool.com/investing/2017/04/26/what-these-2-developments-mean-for-truecar-investo.aspx?yptr=yahoo
vfr777: $TRUE @bigbartabs I liked your story about IMA. However, why are you not happy with $TRUE. It's been performing well since yesterday?
bigbartabs: @vfr777 $TRUE ... yes doing great... must have started that nonsense right after I sold it: :) I think I sold it because it was so weak well under the 50dma. I should have noticed the high on 1/9... right where it dropped to and reversed. My fault. Its certainly a keeper at the moment!
bigbartabs: $TRUE ... yes, its true, I'm no longer true to TRUE. I'm now divorced. Serves her right, being truer to the low life in the basement.
debeers: @bigbartabs $TRUE . Reminds me of the story of the woman named Truly married to a Mr. Boring and then became Truly Boring. Anyone who would waste someone as witty and brilliant as you are is foolish.
bigbartabs: @debeers $TRUE ... Truely Boring... you reminded me of a true life story... when I was a kid, there was a rancher / logger named Harry Horr. My dad and he were friends. Harry met Ima House. They married... and she became Ima Horr. Now Ima House, and Ima Horr was awkward enough... but Ima Horr House was just too much, and she changed her name from Ima to Ivy. Ivy was the nicest lady I have ever met. I worked on her Horr ranch, off and on, all 4 years in high school.
gwenzee: @bigbartabs $TRUE Sometimes truth is stranger than fiction. Great story.
bnnybklyn: Adding $TRUE rhrn hoping its found a bottom for now.
bnnybklyn: $TRUE broken or in new range ?
Kurt1: $TRUE is anybody else still in this stock? Any advice I am thinking it might be time to take a small loss and move on. THANKS
Bridget: @Kurt1 $TRUE car stocks not doing well today. If you can get out with a small loss I would recommend that. My stop on $DLPH just hit. Will look to get back in later.
BinaryJay17: @Kurt1 $TRUE I was in but stopped out at $15.25 this morning.
captron: $TRUE- Is this one running out of steam. May be time to ditch it.
bigbartabs: @captron $TRUE ... I sold this morning. Since all my single tickers are just trades... I don't spend a lot of time thinking about it when they start slumping.
humble: @bigbartabs $TRUE @DAN wondering if you think its out of steam?
DAN: @humble $TRUE I don't know. I just bought it the other day, and it's not doing much of anything. Just zig zagging. Two down days isn't a big concern to me. Still nicely trending higher.
tjv821: @dan what stock did you say was in a short squeeze?? Found it $true
BinaryJay17: @issues $TRUE - Didn't get the notification for this reply. Binary is either on or off... yes or no... this or that... one or the other. Binary is simply a fundamental component of decision logic. :)
BinaryJay17: $TRUE has been having a great day. Will it take out $16? Will it send the shorts scrambling to cover? Will I be rewarded for my patience? <Shrug> long Apr 15 Calls
bigbartabs: $TRUE ... could be breaking out
BinaryJay17: @bigbartabs $TRUE And there it goes...
issues: @BinaryJay17 $TRUE Great picture Jay! Binary? What's that?
bigbartabs: $TRUE ... short squeeze is... well... squeezing
bnnybklyn: $TRUE making a nice move
bnnybklyn: @bnnybklyn $TRUE rare I get to invest in a company I've used, was very useful, and has a nice chart, I'm long.
1993dean: $TRUE SHORT SQUEEZE BUY
LigeR: @1993dean $TRUE I'd wait for the close and volume to confirm.
bigbartabs: @LigeR $TRUE ... per wait for close... with such a large short interest, I would just let it extend today... as it draws back, set a buy at half mast on the day chart. This could turn into a powerful move with the pain the shorts are feeling. I bought some earlier this morning when I posted that it was taking off. Good luck...
bnnybklyn: @bigbartabs $TRUE to be clear, I see the pattern where this runs up big every couple months like today then settles and keeps going. I was in this morning and am OUT currently with the intent to buy again when it settles. This is what you are saying also essentially ?
StockMarketMentor: A Price Alert has been triggered for $TRUE TrueCar Inc.. Click here to view associated video clip: http://stockmarketmentor.com/stockanalysis.html?ticker=TRUE&clip=83263
StockMarketMentor: A Price Alert has been triggered for $TRUE TrueCar Inc.. Click here to view associated video clip: http://stockmarketmentor.com/stockanalysis.html?ticker=TRUE&clip=83263
efrain007: $TRUE possible 59 min trade today
Bridget: Notes: $CELG - broke through resistance handily. This momentum will likely take it higher $HPE - breakout but not a new high yet $FTAI - continuing breakout. Extended on daily but not on weekly $GLW $MMM - seeing a good bounce but still in downtrend $ADP - price alert above $91 $RHP - breakout $CSX - breakout STLD - working $BAC $RF $JPM $KRE - working $Z - breaking the downward trend $MU - still in a squeeze $SYY - big move on big volume $AEIS - starting to break out but I don't think the volume is there $BRK/B - breakout on volume $TRUE & $CAR - both with big moves up $HCA $WCG - on my watchlist $PKG - looks shortable $FDX - new 52 week high $SBUX - seeing an increase in volume
EasyOut: @Aragorn $AGQ $CAM $CP $ECA $KNDI $MBLY $MEI $NNN $NUE $NUS $PLAY $QCOM $RGLD $RIO $SLB $SLV $SLX $SWK $TRUE $TXN $WYN $X $XME $XONE $YNDX Thanks
Aragorn: @EasyOut $AGQ $CAM $CP $ECA $KNDI $MBLY $MEI $NNN $NUE $NUS $PLAY $QCOM $RGLD $RIO $SLB $SLV $SLX $SWK $TRUE $TXN $WYN $X $XME $XONE $YNDX Thx
Jadee: $TRUE didn't set up as expected but looking for 15 min HOD to see if it may be a good turn around day trade
Aragorn: @Jadee $TRUE - leave it alone inside day no direction yet up or down needs to take out yesterdays high before touching long IMHO
Jadee: $TRUE Aragorn, looking at the daily this seems to be forming a hammer/pin whatever thingy today but below the 8EMA after 3 down days. On the 15min chart looks to be at a good entry point @ 13.22. 15 min chart looks like a good entry and I am considering this for a swing trade thoughts? Thanks in advance.
Aragorn: @Jadee $TRUE - for a day trade I never mind taking stocks trading below the 8ema on the day but as a swing your success rate will go up if it is above the 8ema, you then also have a reference for a stop. That is my first thought, I will try and be brief ( LOL ) My guess the cost basis has gone down on the average holder due to the prolonged move since Jan to the downside. August the last time the stock was at this level but that said we hammered today and that is a positive. wait until tomorrow, if we move above todays high take some stock if you have to , but my first thing is on my mind, success increases with a close above the 8ema . My thoughts sir.
DrChucky: $TRUE - up 6% or a buck on news that it is opening a San Francisco office along with its Austin one. lol. so the market thinks paying for primo downtown SF real estate and competing in the SF tech talent salary marketplace cali's high cost of doing business will Mhelp true sell more cars and be more profitable? hard to see that conclusion, frankly cost of doing business rising higher is what I see. but then what do I know? CEO seems committed to his vision.
janner0814: Thanks ginny, as you know I read ALL of your posts. Darn... I hesitated on buying puts or going long ATM Apr1 strangle on $SLB. $MU is looking interesting for a toe dip... one share buy? Jus to "stay engaged?" @ginny: "Gapping down: $EDAP -5.8%, $CNAT -4.7%, $TRUE -3.6%, $GENE -3.3%, $ZIOP -3.2%, $SIGM -2.8%, $AXTA -2.5%, $BHP -1.8%, -1.8%, $OAS -1.6%, $NBG -1.6%, $RIG -1.5%, $CHK -1.4%, $SDRL -1%, $SLB -0.8%, $BP -0.6%, $MU -0.5%"
DrChucky: $KMX,$TRUE - auto sales - $KMX yes yes yes up 9% on earnings win, $TRUE no, no, no downgraded to sell, down 10%.
DrChucky: $TRUE - up 10.77% to 19.24. very nice pop in volume and a big bullish engulfing candle. Now above all average. 5o day is at 18.40, 20 day and the 200 day at 17.90 or so. Strong into the close with a nice pop in volume.
bullmoose: Just popping in for a minute. Take a look at $TWTR for a short-term bounce to the 200-day, played with calls, and $HL, bouncing off the 200-day. I've been long $HL for a couple months now and it's been good to me. Aso, keep an eye on $ACAD, $ACHN, $BLUE, and $CLDX, all stocks I own that are looking ripe for a further move. I bought more $FEYE today too, but these shares will be sold quickly once it hits resistance at the 200-day. I also bought more $TRUE today on the bounce off the 200-day. $TLT is bouncing again, but I'm not trusting this bounce yet and am not getting back in yet. I'd feel more comfortable at 128.
clefferts: $TRUE - anyone know why this is down today? I did not find any negative news so it might just be profit taking.
clefferts: $TRUE - sold it 2 days ago when it was at the top of the channel and seemed to be topping. Opened another starter position today.
sjdave: $TRUE making a move here. Good volume for this week. Watching for move over 23.50. I believe stock falls in to @Dan ipo strategy.
bullmoose: I had to get some bloodworm this morning so I missed the open and a chance to add to the following: $ACHN, $FB, $FOLD, $TRUE, $AMBA. All had very nice jumps today.
Aragorn: IPO Watch $TRUE at the 50ema inside day watch this tomorrow $DPLO woodman nice still going $HABT nice move today but way off its highs of ever $LC recent issue showing stregnth near highs $Tube near Highs $BAB above descending trendline as mentioned yesterday inside day and up also $CYBR below the 8ema watch fro theis ot retake that, $KITE a PB to the 8ema watch that it holds $FCAU watching to regain the opening day high
Visit the Trading Forum to join in the discussion.
| | |
| --- | --- |
| Stock Price | $USD 11.94 |
| Change | -0.25% |
| Volume | 749,356 |
TrueCar Inc operates as an Internet-based information, technology, and communication services company. It operates its platform for affinity group marketing partners, such as USAA and consumer reports, financial institutions, and other large enterprises.
Request Video of TRUE
Already a member?
Sign in here.
Earnings
November 5th, 2018 - 2018 Q3 Earnings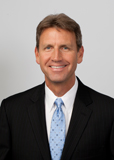 Dan Fitzpatrick
Stock Market Mentor gives you EVERYTHING you need to succeed in the market; all in one place. How easy is that? Dan Fitzpatrick and his elite community of traders share trading ideas, strategies and much more. Dan Fitzpatrick--a world class Technical Analyst, trading coach and regular CNBC contributor--gives you access to all of this with a 14 day FREE membership. Get started TODAY and start trading better TOMORROW with the following premium content:
Nightly video Strategy Sessions with a game plan for tomorrow
Got a stock you want Dan to look at? Just ask.
Patent pending video alerts instantly delivered to you when one of Dan's trading signals is triggered. This is not your typical price alert. This is a short video explaining the action you need to take to make money. No more "Woulda, coulda, shoulda"
Access to over 58,600 stock analysis videos
Access an ever expanding library (58,600) of educational videos that will save you time and make you money
Join a team of friends and traders that have one thing in common; a burning desire to succeed.

Become a Member Today!
Gain immediate access to all our exclusive articles, features, how-to's, discussion group and much more...
Satisfaction Guaranteed!
Your Stock Market Mentor membership comes with a 14 day, no questions asked, 100% money back guarantee!