Take-Two Interactive Software Inc. (NASDAQ:TTWO)
Bands Volume 200 SMA 50 SMA 20 SMA Videos Alerts Articles Events

bRobert: $TTWO Nice chart .High upside.
bRobert: $TTWO Good entry
issues: @bRobert $TTWO If you compare TTWO to $EA and $ATVI what do you come up with? All three have similar chart patterns. Hard to pick. OK I see TTWO is up a little more than the other two so I bought a starter position. Thank you Rob!
bRobert: @issues $TTWO $EA $ATVI I like them all. I've been in TTWO a while . Closer to support. I think they all will work
bRobert: $TTWO throwback /retest Target $135 ish with resumption of breakout
issues: @bRobert $TTWO compare to $EA and $ATVI. The best may be EA but its up only 4% while the others are up just 2% on 10 day chart.
bRobert: $TTWO Looking at throwback/retest to add $150 measure move inv h&s
issues: @bRobert $TTWO looks like a perfect cup and descending handle. Good chart!
bRobert: $TTWO flag . Target $140 .
bRobert: $TTWO . Breakout day 2 . Target $140
grcjr: $EA $TTWO $ATVI - $ATVI has made another nice move up just shy of previous resistance. A break above $79.64 is a new all time high. Currently $79.04. $EA at another all time high. $TTWO moving up also, not far from a new all time high.
grcjr: @Wolf $AMD $EA $TTWO $ATVI - I recall hearing something out of the E3 conference in LA. I took a quick look at the reports but just too much for a quick hit. It was something about a specific game and a specific hardware vendor. Might have been a game or games not being available on a platform (perhaps using $AMD). Morgan Stanley upgraded $ATVI and $TTWO, not $EA. $EA has drifted down toward yesterday's close beginning about 1PM EDT.
jbuc5222: $TTWO... coming out of a squeeze
bRobert: $TTWO . Squeezing. Threatening. Inv h&s target $145
rachel: ...
16. $TTWO – Moving into earnings...and...Boom!
grcjr: Thinking I'm glad I'm out of $ATVI (down today and after the close. $TTWO may have missed on earnings (early report from CNBC) and has halted trading. Was up a bit at the close.
grcjr: @grcjr $ATVI $TTWO - $TTWO is trading again ... down roughly 6%. $ATVI down a smidge.
grcjr: @grcjr $TTWO - improved. Now down about 1%
grcjr: @traderbren $ATVI $EA - $TTWO also moving up nicely.
baronp0329: @grcjr @traderben $ATVI $EA $TTWO I have ATVI stocks and June 70 calls bought 2 days ago. Also, keep an eye on financials. I added to my financials (stocks and options) at the open today $BAC $JPM $GS. They all look good today.
traderbren: @Aragorn $ATVI - yep, I was wondering why $EA and $TTWO did a zig then a zag.
GOOSE: @beld Hi, $ sign goes in front of the symbol. e.g. $TTWO. This way we could check out the chart more easily. Have a great day.
beld: $TTWO Price down on news the company is moving from the sp-400 to sp-500. Don't know if there is anything else weighing on the stock. Once some buying comes in, would this be an opportunity to add to position? Thanks
StockMarketMentor: A Price Alert has been triggered for $TTWO Take-Two Interactive Software Inc.. Click here to view associated video clip: http://stockmarketmentor.com/stockanalysis.html?ticker=TTWO&clip=98128
gpburdell: $TTWO Big move down.
gpburdell: @Ottawagreg $TTWO Starting to recover. Who knows what may have happened. Fat finger trade or some big fund just dumped a lot of supply onto the market.
Ottawagreg: $TTWO So that move did not pan out. I was in that stock for an hour. What happened? Edited I really do not know what to do in these situations. this has occurred to me four times in this year. Wild fluctuations, and i get stopped out and then stock recovers and i am out of the trade. 10:17 I buy at $127.85, at 11:11 stock falls 6% to $120.00 and the trade is over, and I lose. It is $124.69 as i type this. It really sucks. How wide is the stop supposed to be on this? 15%? 20%? Risk management does no good in these circumstances.
DaddyCzarBucks: @Ottawagreg $TTWO This just flat sucked. I think someone just had a huge sell order in for 129 or so and it stopped me out as well Although I was in around 119. I had just raised my stop to protect profits and get stopped out only for stock to recover. I feel your pain here.
mharps: @Ottawagreg $TTWO I usually buy from weeklies and on that time line $TTWO is ok. Try small positions and give them some time
issues: @Ottawagreg $TTWO You are right. That happened to me yesterday with $NOG. It's called getting whip sawed and it seems like Mr Market waits for you to buy then, poof! Drops the price to hit your stop! Then bounces back without you aboard. But for the most part stops work. It happened again to me on $CNC today. CNC a Cramer fav featured for the past few nights was to be the hottie! Then poof. I'm stopped out. It's frustrating. Here's another one I owned in Nov at half the price it is now - $BIVV! Wow What a rocket. I guess it got bought out, but it took off without me.
Gary: #NOTES SS 020118 COTD: $CZR breakout. $SPX – likely to be here for a while. Earnings: $AAPL – beat earnings/revs. But missed iPhone sales. Guided lower. Not much reaction. Support at around $165. Why buy this stock? Is it the best one to own now? Because it's Apple? Not a good enough reason. $GOOGL – light on EPS numbers. $AMZN – EPS $3.75 vs. $1.85 est. (Remember when they didn't make money?) Growth Stocks: 1. $CTRL – stabilizing at around $26 2. $ESNT – Bullish engulfing pattern. Entry right here. 3. $CBOE – still working. 4. $GDI – buyable here. 5. $PRAH – stabilizing here. 6. $BLD – squeeze vs. consolidation? Discuss. 7. $KMT – tomorrow morning is conference call. Questions: 8. $JD – still consolidating Alerts: 9. $TTWO – breakout yeste44rday. Resting today on high volume. Wait for follow through. 10. $FB – looking like more continuation tomorrow? 11. $OSTK
DAN: $TTWO -- close to breaking out.
issues: @DAN $TTWO Which do you prefer $ATVI $EA or $TTWO?
grcjr: $ATVI $EA $TTWO all moving up. CNBC traders about to announce two they like.
bwcarnation1: @grcjr $ATVI $EA $TTWO would you please post that info I don't have access to the site where I am now...thanks
grcjr: @bwcarnation1 $ATVI $EA $TTWO - sorry. I caught the teaser but had to run downstairs. I'm hoping I did not miss the review. I am long $ATVI
grcjr: @bwcarnation1 $ATVI $EA $TTWO - I'm searching cnbc ... will get it eventually.
bwcarnation1: @grcjr $ATVI $EA $TTWO that's ok I'll watch the stocks see what happens...I like $ATVI too
baronp0329: @bwcarnation1 $ATVI $EA $TTWO - got the $EA Feb 115 Calls at 3.90 last week. Ask/Bid now at 5.90. will hold for now until stock price gets close to 120
issues: @etmagic $ATVI $EA ATVI making that broadening formation (not good). $EA not as good as $TTWO IMO.
tilman: is today a "bull trap", is all the profit taking/rotation over? i look at tickers like $TAN, $ALGN, $ADBE and I think bull trap. I look at tickers like $V, $TTWO, $FB and i wonder if these are buyable?
Cwaniak: @tilman $TAN $ALGN $ADBE $V $TTWO $FB I do not think so. Just watch them.
phgruver: @tilman $TAN $ALGN $ADBE $V $TTWO $FB They all look like bull traps to me. I see no compelling reason to buy any of them today. If, tomorrow, they open higher than they close today (assuming they close in positive territory) then maybe....
champ: @tilman $TAN $ALGN $ADBE $V $TTWO $FB ---- I would also like to know the answer. At this high market level, its really just a guessing game. I would like to know if the Banks and Retail sectors are going to keep Outperforming and certain energy names, in sub sectors, could work also. Great question but know real way to know the answer but they all look like buys.
DrScience: @tilman $TAN $ALGN $ADBE $V $TTWO $FB Bull trap? Maybe... Today is day 1 of the three-day rule. If tomorrow brings day 2, that says today was a good buy, but if price hits a stop below today's low, that says goodbye.
MtChet: $EA $TTWO $ATVI - Gaming stocks getting killed...any news?
spmeyers: @MtChet $EA $TTWO $ATVI try $SGMS, nice chart
issues: @michaelH $ATVI $BABA I also got stopped out of $ATVI and it's better competitor $TTWO a few weeks ago. I missed buying $ADBE on the last big drop and regretted it as it ascended every day without me. Now I am eager to buy $ADBE (on the IBD 50 list) and also $TTWO !
numbers: There is a lot of ways to look at data. The report column are: ticker, no days above 20d sma for the last 200 days, growth for 200 days, relative price using the 200 day high/low, ATH (1000 day look back) or 200 day high. $ALGN 194 164 0.98 $CBOE 188 49 0.99 $AABA 185 63 0.95 $BABA 183 85 0.93 $GDOT 182 136 0.9 $PYPL 182 93 0.96 ATH $ISRG 182 68 0.96 ATH $NOVT 180 128 0.96 $IPGP 180 109 0.99 ATH $VRSN 180 39 0.99 ATH $ANET 178 145 0.99 ATH $TRU 177 70 0.98 ATH $MA 176 40 0.94 $TCEHY 175 97 0.99 ATH $RHT 174 62 0.99 $FAF 174 42 0.9 $ADBE 172 59 0.97 $PENN 170 93 0.97 $CGNX 169 103 0.99 $ABMD 169 85 0.96 $JOBS 169 74 0.91 $MCD 169 34 0.91 $TTWO 168 118 0.96 $WK 168 73 0.86 $SBAC 168 57 0.92 *I am not good at split handling, also my vendor may have not been tracking the stock from the issue date so ATH may not match the real data. I do the same report sorted by growth rate. I also do the same report for the last 100days and 50days.
DrScience: $TTWO blew up... literally. Company missed earnings estimates, but raised guidance, and the stock is up 13% in the PM. Huge slew of upgrades to outperform and PT increases ranging from$125 to $144. $CS isn't so enthusiastic, raising PT to $116. Highlights: GAAP net revenue grew 6% to $443.6 million GAAP net loss was $0.03 per diluted share Net Bookings grew 20% to $577.0 million $ATVI, $SNE, and $EA benefitting from the news, as well.
grcjr: $ATVI $TTWO #59min - both jumped overnight on $TTWO earnings. After the open, $TTWO relatively stuck around the opening price. $ATVI been a good 59 minute trade.
issues: Earnings beat on $WTW $MCHP (1.35 to 1.41 actual) $MTDR $RCL, but I don't yet see $XEC. I guess they have yet to report, right? I sold $TTWO with earnings tonight I fear it'll drop as $EA and $ATVI, no matter what they report.
grcjr: $ATVI $EA $TTWO all selling off. $TTWO reports tomorrow after the close. Appears to be selloff in sync with others' earnings $ATVI reported 11/2 selloff following $EA reported 10/31 selloff following
DrScience: @grcjr $ATVI $EA $TTWO Looks like a sell first, ask questions later setup.
grcjr: @grcjr $ATVI $EA $TTWO - I closed the last of my $ATVI options, still have a small stock position.
steve71: $ATVI $TTWO Day 2 for Activision - Brutal response to a beat and raise! $TTWO reports tomorrow. I would like to own these because the space looks so promising. But not yet.
bRobert: $TTWO nh. Pristine weekly chart. Holding stock. ATVI SNE also strong today
steve71: $TTWO $EA $ATVI Adding to $ATVI here. Electronic Arts is down on some issue. Of the three big gamers, $TTWO seems the place to be. ER 11/7/2017.
steve71: $ATVI $TTWO $EA Gamers have been weak for a while, but now $TTWO strong off the bottom of a rising channel. BTO this morning 103.40
issues: @steve71 $ATVI $TTWO $EA I prefer TTWO. Holding ATVI and TTWO. Dont like EA.
grcjr: $ATVI $EA $TTWO - $ATVI is struggling. News about gamers not buying as many games but rather spending more time on a few games they own might result in lower holiday season sales. Looking at the chart I see a possible H&S. Lower high. Lower low. I expect similar action with $EA and $TTWO. However, $EA is showing sideways chop but not yet dropping. Somehow $TTWO is still holding trend although there was a recent possible shot across the bow and recovery.
issues: $NFLX bounced off 50 day making for a nice looking saucer (not deep enough to be a cup)> I bought a small starter in $TTWO. Probably bought too high but this has a nice up trending winners circle chart. $COST reports tomorrow. I don't know if I should hold over. I am tempted to hold with Christmas coming a retail on an upswing. Even $DLTR went up today. Anyone?
issues: I noticed $ALK popped above the 20 day today. I bought a starter position in $ALK and $LUV. We hold $AZUL and unfortunately sold $SKYW months ago. $SKYW isn't an airplane -= it's a rocket ship - straight up! Added to $YRD and bought $MXL and watching $TTWO and $LPX
RedLeaf1: @debeers $ATVI $TTWO Thanks for your post. Do you prefer $ATVI over Take Two?
steve71: $ATVI $EA $TTWO Gamers continue their Higher High Higher Low patterns. After a couple of down days they're doing well again.
woodman: @steve71 $ATVI $EA $TTWO - nice direction in those charts.
DrScience: @steve71 $ATVI $EA $TTWO Busy programmers at all gaming shops. Expect the stocks to ramp into the release of $MSFT's Xbox One X on November 7th.
steve71: $ATVI $EA $TTWO Nice day for the gamers. Apparently the business model has evolved from retail sales to more profitable online sales. Who could sit in front of a gaming console all day? Unless you call it StreetSmart Edge.
steve71: $TTWO $EA Take-Two is having a good day, and Activision is down only a little.
bwcarnation1: $TTWO holding above E gap of 8/3 to new hi. $ATVI also doing ok after E little pb
Bridget: #Notes: A lot of stocks that have been seeing pullbacks saw a bounce today. $SMH is one OIH - oil is going lower, still lots of overhead resistance. $BP moving higher. $WB $SINA $YY $JD - all making moves higher Some retail pushing higher - $LULU $TGT $EL $EXPR $ODP Medical devices seeing support - $MDT $BEAT $ALGN $TAN $JKS $CSIQ - moving higher $EEM - moving higher $WING - breakout $SAGE - breakout $APO - breakout $KEM - breakout, IBD50 $GRUB $YELP - even higher $TTWO - holding gap IPOs $VST $APPN $HCC $SGH Earnings after close: $LQ $MAR $W $CBI - very high IV $VRX $ALB
grcjr: #OT #gamers $TTWO $EA $ATVI and $NVDA $AMD - If you have not read the book "Ready Player One" you might not really be a gamer. Spielberg's movie version opens spring 2018. See the teaser. Impress your kids. I do believe that the movie will boost the sale of games, game machines and VR.And $NVDA and $AMD fuel the game machines.
captron: $TTWO - Was rewarded for accidentally holding through earnings. This does not happen often.
cmaxwel1: Earnings are expected on Wednesday from Tesla Inc. $TSLA , Fitbit Inc. $FIT , Marathon Oil Corp. $MRO , Occidental Petroleum Corp. $OXY , Transocean Ltd. $RIG , Williams Cos. $WMB , 3D Systems Corp. $DDD , Groupon Inc.$ GRPN ,NXP Semiconductors N.V. $NXPI , Square Inc. SQ , Take-Two Interactive Software Inc. $TTWO , Zygna Inc. $ZNGA , Humana Inc. $HUM , MetLife Inc. $MET , Molson Coors Brewing Co. $TAP and Mondelez International Inc. $MDLZ .
Vehid: What's your take on $TTWO? Can the rally continue? It is at all time high
bwcarnation1: $TTWO sold some this a.m. then went to sell some more and stupidly sold them all....maybe this will work out or not
bwcarnation1: $TTWO so far...glad I sold it all
MtChet: $TTWO - is that a cup and handle on the daily chart?
thehook1: $TTWO very constructive rhrn
bwcarnation1: $TTWO nice up trend with p.b. near the 50d now in v.s. and up nicely
Bridget: Notes: $SPY - the battle between the bulls and bears continues. Dips get bought but we are still seeing lower highs. Someone has got to win soon. $XLF seeing some weakness $SMH - semis are still moving higher, uptrend could be restored or this is a bear trap $XRT - looking for a double bottom here $TTWO - at a good buy point $BA - at a new high $FCAU - breakout $YRD - finally a real breakout $EWW - breakout $ZTO - breakout, #IPO $YELP - trying to breakout $VALE - still going $BOBE - break down $PEP - down on earnings
bRobert: @Bridget $SPY $XLF $SMH $XRT $TTWO $BA $FCAU $YRD $EWW $ZTO $YELP $VALE $BOBE $PEP #IPO Yrd. Nice tight weekly squeeze. Likey.
Bridget: $TTWO like this bounce at the 50dMA after a steady pullback.
Bridget: I'm taking off a little early today. Notes: $SPY still in a channel, but in a downtrending channel. Same with $QQQ. Solar still holding up well. $TAN, $JKS $XME still slowly moving higher $XOP seems to have bottomed. Now it's basing $PSX is performing well. $IYT - higher highs, $AAL moving Pipelines are on a tear $AM $WPZ $WMB $OKS $OKE $ETE, possibly due to changes the administration is making regarding drilling rules. $NKE - if you aren't already in you're chasing $TTWO - at a good buy point $CC - breaking the downtrend $MU - sold off after earnings, will this now follow the rest of the semis $VFC - higher highs. Inverse head and shoulders on the weekly. Neckline around $58 $JD - double top $ETSY - flagging $BGCP - back up to its prior high Breakouts: $TWX $GNC $SSW $AXGN $TRUE
bwcarnation1: $TTWO new hi on vol after b.o hi on earnings yesterday
issues: @bwcarnation1 $TTWO Cramer featured it along with $EA & $ATVI
Bridget: ...
$TTWO - inverted hammer after earnings, look for further pullback
$MKC - coming out of a squeeze
$LUV - cup and handle on the daily, new 52 week high
$DY - in a tight squeeze, ER tomorrow morning
$V / $MA - both breakout but on low volume
$AKS/ $X ...
Gblair: $TTWO added to winner. Long into earnings
Gblair: $TTWO hitting all time highs today. I'm long into earnings 5/23
tigerjohn8: @Bridget $XHB $ELLI $MCHP $AMT $AZPN $EDU $SMG $BIDU $SHOP $TTWO $TEAM $GM $F $STMP $CTRP $GLNG $FNSR $OCLR $LITE $NFLX $EOG Thank you Bridget. Very helpful
tradeforfamily: $TTWO I mentioned this 3 days ago, it was breaking out and it continues today.
tradeforfamily: $TTWO I think is going to breakout soon.
Bridget: Notes: $XHB - breaking out $ELLI working $MCHP - break out on good volume $AMT - working $AZPN - new high out of squeeze $EDU - breakout on volume. Could be the start of an earnings run. $SMG - solid breakout on volume. ER on 5/2 $BIDU - big move on news of their autonomous driving program Apollo $SHOP - new high. Stair step pattern continues $TTWO - breakout to new high out of squeeze on good volume $TEAM - finally holding above $30 $GM $F - basing $STMP - finding support at 200MA $CTRP - bearish engulfing, break of the 50DMA and lower BB. Very bearish move $GLNG - looks like a short set up $FNSR - optical stocks are still getting sold hard $OCLR $LITE $NFLX - broke support $EOG - also breaking support
tradeforfamily: $TTWO Taking a starter position with the 50SMA as support/stop.
DAN: $EA -- still going. $TTWO is close to breaking out...but it is still pretty extended after an acceleration out of the volatility squeeze in early January. Look at the weekly charts: $EA is moving out of a multi-month consolidation and looks really strong. $TTWO is back near all time highs and is in a confirmed uptrend. I have no position in either of these stocks, but thought I'd mention them.
gig1: @DAN $EA $TTWO @Dan Any reason you did not mention ATVI with these since it has also broken out?
DAN: @gig1 $EA $TTWO Only b/c it's very extended. If you look at the weekly chart, $ATVI has made a pretty big move from the bottom. Actually, it's a pretty bullish pattern...but I just think it needs to rest a bit.
gig1: @DAN $EA $TTWO $ATVI Thanks for your thoughts!
tilman: @Dan I own $TTWO and have since last March. It is 3% of my portfolio. It has been really good to me, up 40%. I am concerned about how to handle it as it moves further and further from the 20 and 50 dma. I consider this a long term hold but don't want to give away too much in profits.
tilman: @tilman $TTWO i imagine i hear you saying to set stops on partial positions. perhaps 25% or 30% trailing below the low of a day or two ?
Visit the Trading Forum to join in the discussion.
| | |
| --- | --- |
| Stock Price | $USD 134.88 |
| Change | 2.13% |
| Volume | 1,421,370 |
Take-Two Interactive Software, Inc. is a developer, marketer and publisher of interactive entertainment for consumers around the globe. The Company develops and publishes products through its two wholly-owned labels Rockstar Games and 2K.
Request Video of TTWO
Already a member?
Sign in here.
Earnings
November 6th, 2018 - 2019 Q2 Earnings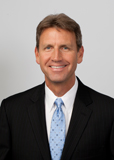 Dan Fitzpatrick
Stock Market Mentor gives you EVERYTHING you need to succeed in the market; all in one place. How easy is that? Dan Fitzpatrick and his elite community of traders share trading ideas, strategies and much more. Dan Fitzpatrick--a world class Technical Analyst, trading coach and regular CNBC contributor--gives you access to all of this with a 14 day FREE membership. Get started TODAY and start trading better TOMORROW with the following premium content:
Nightly video Strategy Sessions with a game plan for tomorrow
Got a stock you want Dan to look at? Just ask.
Patent pending video alerts instantly delivered to you when one of Dan's trading signals is triggered. This is not your typical price alert. This is a short video explaining the action you need to take to make money. No more "Woulda, coulda, shoulda"
Access to over 58,200 stock analysis videos
Access an ever expanding library (58,200) of educational videos that will save you time and make you money
Join a team of friends and traders that have one thing in common; a burning desire to succeed.

Become a Member Today!
Gain immediate access to all our exclusive articles, features, how-to's, discussion group and much more...
Satisfaction Guaranteed!
Your Stock Market Mentor membership comes with a 14 day, no questions asked, 100% money back guarantee!