Take-Two Interactive Software Inc. (NASDAQ:TTWO)
Bands Volume 200 SMA 50 SMA 20 SMA Videos Alerts Articles Events

HillB: $TTWO looks like it's forming a daily hammer right below all key averages. Watching for a break above in next few days
tartan: How bout $TTWO is it a GSL now or no
just4mo: @tartan $TTWO should be buy stop was 170.85
DAN: I'm adding $TTWO to the Growth Stock List if it hits a new intraday high. Again,...IF it hits a new intraday high. It's at 170.00 right now, but I'm going to set a buy-stop at $170.85 . If the buy-stop triggers at 170.85, I've missed out on virtually nothing. And in return, I have a stock that's proven to be under buying pressure. And if it not hit, then I've avoided getting caught in a stock that's not moving. Fundamentals are great on this stock. --Dan
tartan: Don't quote me on this, because I know nuttin bout nuttin But Dan might be onto sumpin with $TTWO Looking at a Monthly chart I can see where it might be in a so called WAVE 3 Testing the 61.8% extension of Wave 1
Douglas: @tartan $TTWO Looks like its trying to form the handle on the cup on the daily.
Ajax4Hire: @lostsheep $ATVI Game buying season is coming. $TTWO-Take Two, $ATVI-Activision, $EA-Electronic Arts as well as $MSFT-Microsoft(xBox) and $SNE-Sony should profit. I still question $GME-GameStop current business model. Only viable if changed to $MSFT patron or some other social activity like gaming leagues. Host in-person league viewing&participation; Chinese internet cafe style.
lostsheep: @Ajax4Hire $ATVI $TTWO $EA $MSFT $SNE $GME $ATVI My 14 year old tracking this trade with me. We'll see. It showed buying interest into the close yesterday
Angdionk: $TTWO added on this pullback
Angdionk: $TTWO out of this just have too many stocks in my account $BERY selling this as well. Added $FCX this am and this is already working well for me so cutting those not yet performing
Angdionk: $TTWO might get stopped out of this trade as well about a dollar more
lostsheep: $TTWO another gaming stock perking up
Angdionk: @lostsheep $TTWO yes it is got in as it hit downward trendline looking good. Good volume yesterday
Angdionk: $TTWO gradually moving up
Angdionk: $TTWO is just below 50dma but broke above downward trendline today on good volume. One to watch. I missed it early today
HillB: @Angdionk $TTWO good eye. Like this story and used to own some shares, but fell off my radar. Thanks for reminder
cgendro1: $IGV- up nicely today on vol and recaptured the 50d. Look through the components. $HUBS $NOW- nice moves off 50d $TTD recaptured 50d $FIVN and $TTWO also making moves
scottrades: $TTWO looks close here..
scottrades: @scottrades $TTWO Want to see it move above on volume.
bRobert: @scottrades $TTWO WEEKLY Flag daily high base $200 The stock doesn't play games
bRobert: @scottrades $TTWO I'll take the price and sell for a profit ;)
bRobert: $ttwo 20d bounce w. $200 c&,h target and weekly flag target.
bRobert: @gt $ATVI $BILL $ttwo. $200 20d bounce
gt: @bRobert $ATVI $BILL $ttwo yummo. ty
scottrades: ...
$TTWO A Slope and Tuck.
$BIDU right at a pivot.
$EA in the middle of the range but good volume today.
$TSCO Holding the 8EMA.
$CLDR Holding at the 50 Day. MAs curling.

jschibal: @scottrades $SPY $QQQ $AMZN $MSFT $FB $CRM $PLAN $BABA $TSLA $NIO $JD $NDAQ $GDX $GOLD $KL $FNV $SLV $WPM $CHWY $DIS $TTWO $BIDU $EA $TSCO $CLDR Hi Scott, will there be a video uploaded tonight with these tickers? I don't see one yet. Thanks!
scottrades: @jschibal $SPY $QQQ $AMZN $MSFT $FB $CRM $PLAN $BABA $TSLA $NIO $JD $NDAQ $GDX $GOLD $KL $FNV $SLV $WPM $CHWY $DIS $TTWO $BIDU $EA $TSCO $CLDR Hi there! I usually post the tickers right after I record the video. It will be posted shortly.
scottrades: Watch $TTWO for a move above 177.70
DAN: Good morning. The futures are pointing to a slightly higher open this morning. I didn't see any market-moving news over the weekend, or this morning. I think that this multi-month market rally has just been a bit of a "lock out" rally wh ...
bRobert: $ttwo. Weekly cup. $200. Strong $pii $140/$160 $tho entry. 50%. Upside. Weekly cup $cwh. Bounce
bRobert: $ttwo. Weekly c&h. $200 target. In motion. Daily. Pb close to the 20d. Bounce $mcd. $225. Target 1.
ikkyu000: @scottrades $CLX $BYND $SQ $MRNA $ROKU $FSLY $TSN $ATVI $CHGG $CVS $W $DIS $MELI $GPN $SPCE $TWLO $CMS $LVGO $MCK $AMRN $ETSY $PLUG $NET $BMY $RACE $TTWO $MPC $MPLX $ZNGA $DBX $DDOG $UBER $WIX $KOS $TTD $ENPH $CRON $BP $TEVA $PENN $FVRR $RNG #Earnings Thanks so much for the list. If you could post a list every week during earnings season, that would be great. I plug the symbols into a watchlist to watch for intraday snap-back reversals (my favorite kind of trade).
michaelH: $TTWO taking partials; reports tonight; has run too far too fast
scottrades: Some #Earnings to be aware of next week. $CLX $BYND $SQ $MRNA $ROKU $FSLY $TSN $ATVI $CHGG $CVS $W $DIS $MELI $GPN $SPCE $TWLO $CMS $LVGO $MCK $AMRN $ETSY $PLUG $NET $BMY $RACE $TTWO $MPC $MPLX $ZNGA $DBX $DDOG $UBER $WIX $KOS $TTD $ENPH $CRON $BP $TEVA $PENN $FVRR $RNG
bRobert: $TTWO WEEKLY High Base breakout with $200 target Add on pb/bounces closer to the 20d
bRobert: $AAOI flag Short squeeze $20+ $GTLS Flag $75 target 1 $95/$130 long term LONG from below $HEAR Walking up to $35 ? Maybe 420 target 1 $TTWO $200 target 1 WEEKLY C&H $SWKS WEEKLY C&H $200 $VFF $7/$12
MonsieurGustave:
bRobert: $VEEV. 20d bounces have been a good entry $TNDM. I missed the pb/bounce. Still holding. $140+ $PENN. this long consolidation will lead to a big move. WEEKLY CUP $65. 100%. move $TTWO. Fabulous. WEEKLY. C&H. breakout/retest /bounce $200. target $HEAR. Another great employee. Little fan fare Will probably double from here to $30 high
scottrades: My video notes: $SPY Closed under the 8 EMA for the first time this month. $QQQ Give me some inside days. $GDX/$GLD/$SLV Sell some. Let the rest work. $AMD Move your stops up. $WPM Let it work. $GOLD Missed the miners? This could still go. $SSRM inside Day watch above the line. $TTWO Still in trend. $AVTR Slight C&H $FUTU Good volume today. $FSLR Trying to base. $SPWR Watching a slope. $ARE Flagging a bit.
cgendro1: $TTWO- this one broke out earlier this week and continues to move nicely. Weekly chart is in blue sky territory :)
bRobert: @cgendro1 $TTWO $200. target. Longer term hold. WEEKLY. my main view.
traderdl: $TTWO ath
michaelH: $TTWO stay at home or not; works both ways; so does its cousin $ZNGA
michaelH: $TTWO breaking out over resistance
bRobert: @michaelH $TTWO WEEKLY C&H. $200. target
DAN: ...
$TTWO -- Same group. Breaking out
$WING -- Envisioning price action does help to make sense of the chart.
$FB -- Dips like this are opportunities. $FB isn't going away, and Parler/Gab are going to be the irritating kids in the back of the room ...
bRobert: $TTWO $200 WEEKLY C&H target Tested Long Look Next week
Herb: @bRobert $TTWO C&H on the daily chart, too.
bRobert: @Herb $TTWO Correct
bRobert: Look for the usual suspects to take center stage with an exponential rise i infections These will work longer than you think until they don't. $ZM. CLOUDS. eg. $SHOP. $1000 target 1 $WIX. $NOW .$AYX $ZS. $ETSY $NFLX $PTON. $AMZN $AAPL .$OSTK ($45) $W $170 $TTWO (nice WEEKLY base) and a host of others Don't overthink it. take advantage of. pb/bounces
bRobert: $TTWO. WEEKLY C&H. $200. target.
bRobert: $TTWO. added. On touch /bounce. 20d. Stop just below. $190. target
JJT1: @traderbren $ATVI $EA $TTWO Other Game stocks having good day...
cgendro1: $TTWO- an alert from SMM fired a few days ago. Nice move today $GDX- continuing move from yesterday. Thank you @brobert! $NOW- Scott mentioned last night- a big tease! Been holding and waiting :)
StockMarketMentor: A Price Alert has been triggered for $TTWO Take-Two Interactive Software Inc.. Click here to view associated video clip: http://stockmarketmentor.com/stockanalysis.html?ticker=TTWO&clip=124140
Reif99: Cheat entry on $TTWO RHRN
michaelH: $ZNGA $TTWO both up nicely and look ready to move higher
DAN: ...
$TTWO -- Gaming stocks should be watched. Too early for anything yet. Alert $140 and $130
$EA -- This needs to rest for a long time. A few weeks of sideways-to-down would be healthy.
$PETS -- Tightening up and still holding.
$CTRE -- Alert $20
$DX ...
Herb: @DAN $NKLA $HTZ $SPX $SPY $DJI $NDX $CLOU $IGV $COUP $BOX $TTWO $EA $PETS $CTRE $DXCM $VRTX $TTD $AUDC $ZM $MNTA $MSFT $AAPL $SGEN $QDEL $HRZN $MHO $RMD $VIPS Do your stock picks tend to satisfy the CANSLIM criteria?
bRobert: $TTWO. partial entry Great stock. WEEKLY fabulous with high upside targets. Retest of breakout /bounce
Bert953: @bRobert $TTWO thanks, looks like a general market reversal is taking place. getting whiplash.
bRobert: @Bert953 $TTWO this is a low risk entry .
Herb: @HGIGuy $TGT $TTWO #Earnings The market's main function, its raison d'etre, is to bewilder and confound us. . . . .
bRobert: $TTWO Phase 2 $160 target with phase 3
DAN: $TTWO -- if you look at this on the weekly chart, you'll see a very impressive breakout with a lot of upside potential.
GMac10: @DAN $TTWO - Earnings after close today.... been quite a run up
Richlion1: @DAN $TTWO Dan would you set a wkly stop at 129.69?
DAN: @GMac10 $TTWO Yep. Thanks for pointing that out, GMac10. It has been a big runup, which makes it risky to buy and hold today. I do want to keep an eye on TTWO because the stock does have a lot of upside potential...though that's just my opinion, and I've always said that it doesn't typically pay when you trade according to opinion rather than fact. ;-)
DAN: @Richlion1 $TTWO Earnings after the close today. The options market is calculating for a $13 move (to about $134). So if the stock tanks, your stop will not be hit. Remember that stops don't help you in a gap.
DAN: $TTWO -- Remember that TTWO reports after the bell. I have taken profits and am completely out of the stock. Love the weekly chart...but that can totally change if the market doesn't like the earnings news.
HGIGuy: #Earnings I've given up trying to understand market reactions. $TGT down on big beat, $TTWO up on big miss.
kbrowe: @HGIGuy $TGT $TTWO #Earnings You are not alone, right now it is up but the night is not over yet. It had a nice run-up and I sold half today before ER. Learning how to try and do this if I had a profit to protect.
bRobert: @HGIGuy $TGT $TTWO #Earnings Both $WMT and $TGT ran up to their old high (resistance ) Very nice runs $TTWO. technically was in a much better position to soar. It had a very bullish base breakout/retest ($160 measured move target) Cleared old high into blue sky Exceeded certain expectations /metrics as well $TTWO. Fabulous WEEKLY Base. It has traded sideways for 2 years. Fresh breakout Higher long term $TGT. Will reset/consolidate and will print new highs down the road. It has gained 100% in 2 years. Not too shabby for a non FAANG stock
Showmethemoney: @kbrowe $TGT $TTWO #Earning ...and now we are down
DAN: ...
$TTWO -- beat revenues, but guided lower.


Growth Stock List:
Current performance on closed trades.
17.67% average gain.
6.21% average loss.
Batting .714. So this gain was higher than the average loss, which is a good thing.
The average pr ...
bRobert: @Showmethemoney $TGT $TTWO #Earning How far and for how long would you EXPECT the stock to run up to after a ballistic trajectory to the stratosphere leading up to earnings. Smart money sold on the ah pop.outside the bands. or prior to the close
scottrades: Some #Earnings to be aware of this week.. $WMT $BABA $NVDA $HD $NAT $TGT $LOW $SE $BIDU $BJ $M $AAP $IQ $TTWO $MDT $OAS $BBY $MCK $SOGO $TJX $INSE $SOHU $FL $DNR $EXPE $ADI $PANW $CBL $DE $KMDA $SPLK $HRL $INTU $EXP $WB $NIU $HZN $TNK $TRVG $IGT $BILI $OMP $URBN $SNPS
michaelH: $TTWO $PING both pushing up against resistance; both riding the 8dema nicely
jbuc5222: $TTWO ...breaking out to the upside
scottrades: $TTWO breaking over yesterday high.
BocaRick: @scottrades $TTWO $ATVI working too
Joshuajab: $ttwo looks like it's squeezing on the 5 min
michaelH: $PING $TTWO two decent looking charts to watch for an entry
tnt: @michaelH $PING $TTWO Yep, $PING has a bright future.
BocaRick: @Henry $ROKU also $NFLX $ATVI $TTWO etc
kbrowe: @gwenzee $INCY $YETI $AYX $NVDA $ROKU Yea, I am getting a little more conservative this ER period, since over the last 2 weeks I've been clipped after ER on 3 out of 4 positions by holding through earnings such as $FLT, $TTWO, Though both seem to be moving back up to close the ER gap. Have had $ROKU for a bit and, it's been like a roller coaster ride. Actually bought it after the last ER after the gap down. I guess the SMM entry-picking strategy really works. Always learning.
champ: @kbrowe $INCY $YETI $AYX $NVDA $ROKU $FLT $TTWO --- Rule of Thumb is, hold on the move before earnings and only into, with a small position, but only if you feel the need or your really great at calling earnings beats but the only thing that really works is #Guidance, it is mostly all about Guidance, that is always the main Key. A company can miss on earnings and still bounce if they have positive Guidance, and if they both that would be Golden.
gwenzee: @champ $INCY $YETI $AYX $NVDA $ROKU $FLT $TTWO #Guidance You are sooooooo right about guidance.
kbrowe: @gwenzee $INCY $YETI $AYX $NVDA $ROKU $FLT $TTWO #Guidance That's the crystal ball we always talk about, along with risk and reward. Thanks, and good luck to you all. I'm holding on until tomorrow's action to decide.
DrScience: $TTWO gamers aren't happy with quarterly results, but $ATVI upgrade at Morgan Stanley syas these ships won't be crossing in the night anytime soon. Long speculative $ATVI MAR 65 Calls @ .90. Stock is going to have to push out of the VS to a new 52-week high to get the party started, but it's only pennies away.
Reif99: $TTWO down big testing VWAP from the bottom . aaannnddd ... that's why you wait until it crosses the VWAP. Glad I did.
Reif99: $TTWO ... trying to get off the mat
DrScience: #Gamers The video gamers are due to report soon, and will include Christmas sales numbers. I'll be watching $EA on THU for some pin action in the rest of the cohort. A nice 10-day lag to $ZNGA on 2/5, and $ATVI, $TTWO on 2/6 should make for some shor ...
Ajax4Hire: $TTWO - Take-Two Interactive Software hit my stop-loss of $126.93 this morning at open. for a 3% gain in 4 weeks. Sure would have liked to sold yesterday or Wednesday for bigger gain. $EA - Electronic Arts, Inc did not have the same stumble.
mogo: @Ajax4Hire $TTWO I also got stopped out today. Will look to buy more if it finds a support and bounces.
mogo: $TTWO in phase 3
SteveD: $TTWO I added today - I like the up volume bars vs down volume bars on the 5 minute. Although overall volume is low. I like the R/R in this, it isn't gonna kill you
woodman: #Gaming stocks are working. $TTWO (out of 3 month base and squeeze), $EA (up through year+ horizontal resistance following move out of wedge base), $ ATVI (out of base on weekly; new recent high).
StockMarketMentor: A Price Alert has been triggered for $TTWO Take-Two Interactive Software Inc.. Click here to view associated video clip: http://stockmarketmentor.com/stockanalysis.html?ticker=TTWO&clip=117745
DrScience: #Gamers $ATVI $EA $TCEHY close to breaking out to new 52-week highs, but the momentum may not be there. $TTWO peeked from a 4% volatility squeeze, but fell back.
Visit the Trading Forum to join in the discussion.
| | |
| --- | --- |
| Stock Price | $USD 204.24 |
| Change | -0.64% |
| Volume | 218,090 |
Take-Two Interactive Software, Inc. is a developer, marketer and publisher of interactive entertainment for consumers around the globe. The Company develops and publishes products through its two wholly-owned labels Rockstar Games and 2K.
Request Video of TTWO
Already a member?
Sign in here.
Earnings
February 4th, 2021 - 2021 Q3 Earnings
February 8th, 2021 - 2021 Q3 Earnings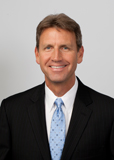 Dan Fitzpatrick
Stock Market Mentor gives you EVERYTHING you need to succeed in the market; all in one place. How easy is that? Dan Fitzpatrick and his elite community of traders share trading ideas, strategies and much more. Dan Fitzpatrick--a world class Technical Analyst, trading coach and regular CNBC contributor--gives you access to all of this with a 30 day trial membership for just $7.77. Get started TODAY and start trading better TOMORROW with the following premium content:
Nightly video Strategy Sessions with a game plan for tomorrow
Got a stock you want Dan to look at? Just ask.
Patent pending video alerts instantly delivered to you when one of Dan's trading signals is triggered. This is not your typical price alert. This is a short video explaining the action you need to take to make money. No more "Woulda, coulda, shoulda"
Access to over 77,100 stock analysis videos
Access an ever expanding library (77,100) of educational videos that will save you time and make you money
Join a team of friends and traders that have one thing in common; a burning desire to succeed.

Become a Member Today!
Gain immediate access to all our exclusive articles, features, how-to's, discussion group and much more...
Satisfaction Guaranteed!
Your Stock Market Mentor membership comes with a 30 day, no questions asked, 100% money back guarantee!