VelocityShares Daily 2x VIX Short-Term ETN (NASDAQ:TVIX)
Bands Volume 200 SMA 50 SMA 20 SMA Videos Alerts Articles Events

bRobert: $TVIX Swung from yesterday . Added Target $26+
bRobert: $TVIX . $26+ /$30 . with flag trigger . Watching with small partial
bRobert: $TVIX . rising $26+ . with flag trigger
Sluggo: @Wykeman $VIX I have yet to figure out the vix, which makes it hard to play $TVIX. It SHOULD be above 20.5, but who am I?
debeers: $TVIX-Another object lesson: A DAY TRADE ISN'T A POSITION. IT.S A DAY TRADE
Sluggo: @debeers $TVIX Not sure why you said that, but it rang a bell with me. I used to hold $TVIX for a few days and I usually got bit on the behind for doing so. I would rather hold a high beta 3X like $NUGT than $TVIX. It took me a while to figure that out.
debeers: $TVIX+15% (so far).
debeers: THERE IS A REASON THE EXTREME TICKERS ARE FOR DAY TRADES-$TVIX/$DRIP- Bulls make money bears make money and pigs get slaughtered.
bsnceo: @debeers $TVIX $DRIP I've heard the phrase spoken as "pigs get fed, hogs get slaughtered", but the meaning is the same as you likely intended
bRobert: $TVIX Up 10% from LOD Good trade vehicle for the nimble
Sluggo: @bRobert $TVIX I love that tool. I have been in and out of it, all to the good. I used to hold this for too long and it always nipped me in the butt.
debeers: $TVIX-gift wrapped. Nice to wake up and make money.
debeers: $TVIX-you shoulda done 20% on this. You are now down a percent from that. SELL NOW rebuy tomorrow am after the next tweetstorm or unfortunate violence incident.
CraigReynolds: @debeers $TVIX Great trade
Sluggo: @jaganjohn $VIX $SDS $TVIX $TVIX is a great tool to have, but you have to get it spot on. I bought some Friday, but I used to make the mistake of hanging onto to it for too long. You certainly don't want to put a stop on it. Same with $NUGT.
bRobert: @debeers $TVIX $^VIX up 34% . There was a large buyer of these calls last week. If they held them, you'll find them on a very exotic beach front next week.
bRobert: $VIX Up 2% today Bounce off of $12 floor Early double bottom w. np Watching $TVIX down
Sluggo: $DIS $EHTH $AMT $UPLD $COUP $LABU $V $CSII $KL $TVIX My current port - more diversified barbell than it was a couple of weeks ago. Just FYI..
bRobert: $TVIX phase 3 daily. $37+/$40 not far off. $VIX Daily phase 3 WEEKLY MACD cross. Looking at $30 triple top
Sluggo: I don't know why I feel compelled to do this, but it might help someone on trying to find some holdings. These are my holdings, minus the $TVIX that I employ from time to time to hedge. These things are working...take what you will for it. $MIME $DELL $COUP $ZS $MSFT $V $NAIL $PYPL $MA and $TWTR. Yours to research. Good luck to all!
Sluggo: @PopsB Everything green & up big (10 of 11 stocks) except my $TVIX. That's the way it SHOULD be. Dream on, Sluggo!
Sluggo: $TVIX I use this to counteract some downside while I hold long positions that are still working. It takes some of the pain away. I don't hold it long, but it is down at it's bottom and showing some upside. Same with $UVXY.
bRobert: $TVIX . Short term chart. If we clear today's high >$41 Measured move is to $45+ . . Long partial.
bRobert: $TVIX $VXX $VIX Ready to go in either direction . Double bottom but Lower high so far. <50d. TVIX Set up for a 50% move to the 60's or a pullback to the $30's No edge. Dichotomy in market with strong machinery,materials /industrial names and weak tech,semis (retest breakout zone ). Currency issues, Fed.. Trade what is crystal clear or close wallet and relax reaction to $AAPL $BA $BABA others will calm or inflame r the market gods. More clarity on the state of the world economies needed. Mixed messages.
bRobert: $TVIX . Double bottom trade. Long partial.
bRobert: $VIX up 13% . $TVIX 9+% .
bRobert: $TVIX Watching for move >$50. and run to $55 .+ . Long
bRobert: $TVIX . $50 ceiling. If holds, small h&s top. and pullback to support $35 . Took profits, for now until move >50d . and . higher high
bRobert: $TVIX . Small reversal pattern taking shape $64ish . target with sustained move >50d . Long from below .
Macdoo42: @bRobert $TVIX bought some this morning at 50. At what price point should I buy more
bRobert: @Macdoo42 $TVIX Above >50d . .Will be above high of day . $52.12 . Trade small . Set stops.
bRobert: $TVIX . poking above 50d . Weekly . higher low. Added a bit. Watching for MACD cross. $VIX . triple bottom bounce . just . below up curling 50d.
bRobert: $TVIX Higher low on weekly Off support on Daily Half position from last week. Raising stops.
bRobert: $TVIX up 17% Stops raised. To clarify, Not a buying day for me. Watching pullbacks in one's I want to buy/add when the storm is over
issues: @bRobert $TVIX Where is your stop?
bRobert: @issues $TVIX <200d 47.30 I'm not recommending a new entry yet
bRobert: @Macdoo42 $UGAZ $XLE $UNH $XLE flag just below 50d. You can take a SMALL entry with a stop below flag 2-3 % Add with flag trigger. OR just wait for a flag trigger (breakout above the flag) Enter in scales as thesis is confirmed. Add on pullback/bounces $UGAZ High volatility high risk . Not for everyone like many other 2X 3x ETF eg $LABU $TVIX High maintenance trade.
bRobert: $VIX triple bottom in motion $TVIX down curling 50d
1993dean: Dan you taught me bottoms are events and tops are processes, is it possible that your 260 to 263 is atop but will take time to correct from there , look at $T great rally of a sharp bottom and has not given big funds a chance to get in on any dip. The high yield market has been on fire. Steve Grasso says market is following fib. numbers and like you 260 to 263 on spy. the most leverage for the buck is the $TVIX Phase one the brake out now the pullback what do you think as an entry 53 to 54 50 stop thank you.
DAN: @1993dean $T $TVIX What's 260 to 263?
bRobert: $TVIX measured move target is $95+ . $VIX . target mid 40's
bRobert: $TVIX W pattern (several others also) target $75. Close
mradams0621: $TVIX $UVXY $VIXY $VXX All in the top ten on Schwab's scan "Change from Open" Guess that tells a story.
Greendayguy: I hope somebody is in $TVIX. I looked at it this am but didn't buy. No other positions, all cash.
grcjr: A little late but: PreMarket most active share volume (per nasdaq.com high to low): $QCOM $TLT $QQQ $TVIX $AAPL $MU $BUFF $ERIC $USLV $SQQQ
BocaRick: $TVIX #IBD reports money flowing back into $VIX products. TVIX took in 20 million so far this week
Danzguy: @BocaRick $TVIX $VIX #IBD Thx! I took a peek when you posted and it is making a good run in the pre-mkt. Appreciate your post!
spmeyers: @mgoodw $UVXY $SVXY $TVIX is up modestly after hours but it's inverse $XIV is getting crushed -- someone said it's fear of a liquidation event
mgoodw: @spmeyers $UVXY $SVXY $TVIX $XIV I just saw that online. Think I'll stay away from that. However, it brought up the question if the SVXY is liquidated then what happens to the UVXY??
Aragorn: @mgoodw $UVXY $SVXY $TVIX $XIV looks like this is he end for these products
Ernest: @Aragorn $UVXY $SVXY $TVIX $XIV Aragon, what do you mean the end ?
Aragorn: @Ernest $UVXY $SVXY $TVIX $XIV De Listing is being mentioned
mgoodw: @Aragorn $UVXY $SVXY $TVIX $XIV I agree, figures the one time I buy one! UVXY looks like a gap and crap after hours, probably on that news.
Vehid: @champ $LABD $LABU $SPY Thanks Champ. My trading system is dumb and basically I should do all those manually. Size was the reason that I lost money yesterday. Today I did not add until the ramp started in 1-min data without any pull back. Nice firm slow uptrend. I also got a list of ETFs with highest day range and market cap over 10M ready for tomorrow! $SOXL $LABU $LABD $SOXS $UVXY $TVIX $BRZU $JNUG $UGAZ $TECL $JDST $DGAZ $SQQQ $TQQQ $NUGT $DUST $SRTY $TNA $TZA $URTY
janner0814: ...
@janner0814 $UVXY $VXX $TVIX #QUESTIONSareETERNAL
Aragorn: $UVXY it is a UVXY day only trade for me today Inside day and up nearthe HOD. $TVIX another one but I do not trade this Thx on Kenny guys when he was younger before he tore his ACL he was something else. Have a good one and stay safe watch fro stuff coming off the lows but tight stop if you take any of them. 2:30 now something will start tot turn
janner0814: @Aragorn $UVXY As hard as it is for you..... pls check out the day & weekly VIX (proxy: $VXX). Day breach of the 3 SD..... WEEKLY breach to $26? #QUESTIONSareETERNAL http://tinyurl.com/vix20161103sdeviation @Aragorn $UVXY $TVIX
tmende: $TVIX breaking out on the houry.
tmende: @DAN $SPX Great advise and I'm certainly following it as you have mentioning this theme for a while now. I haven't seen the right entries for me; considered $DUST/ $NUGT and flipped a bunch of charts but did nothing instead. Other than some $TVIX I'm on the sidelines.
tmende: Picked up some $TVIX after the 'news'. Could be a nice little trade if it can get up and over 3.30 or so.
EugeneP: $UVXY is it a time to look at $VXX, $VIX, $TVIX and other ...Xs??
tmende: $TVIX took some @ 4.12
tmende: $TVIX didn't work like I initially thought so was out pretty quickly after it turned down. Don't see anything on the wider charts to support it yet. Today ended up being a lower low and closed at the low.
czfarrah: $tvix thoughts.... :/
Aragorn: @SusanW $VIX $UVXY $TVIX all can be traded in a down market. It is talked about all the time at SMM. There are directional plays for shorts in the SP $SDS for example $TZA for short IWM
czfarrah: $Tvix thoughts? Bought in at 8.10. Take the loss?
bbw223: @bigbartabs End of day price action on $SPY looks bullish to me. I got burned by $TVIX today for a small loss due to buying on what I "expected" to happen rather than what I saw on the chart.
czfarrah: $tvix HELP. average at $9.80. What should I do. Sell today or wait it out. Vxx is under 20.....
czfarrah: @cmac $tvix thank you for this. I'm down even more. Can you assist on what I might do. Average is 9.80.
MrPotato: @czfarrah $tvix the $VIX is right at support, but i would sell some of the position (1/4 or 1/2) and then see if support holds. That's just my opinion, some others in the forum probably have better ideas. :) goodluck!
czfarrah: @MrPotato $tvix $VIX support at $8.50? Correct me if I'm wrong.
DrScience: @czfarrah $TVIX Guessing you bought this and held over the weekend. Recognize that you're playing with fire on this 2X levered product, and when on the wrong side of the trade Pain could be intense. The low of 8.49 does not look like it's going to hold. Better to save your dough and trade to the long side another day.
MrPotato: @czfarrah $tvix $VIX the $tvix price is dependent upon the $VIX price. It's the 2x leveraged ETF. The $VIX is at 19.75ish and currently holding at support.
czfarrah: @DrScience $TVIX ughhhhhh. Most likely selling today
czfarrah: @MrPotato $tvix $VIX you're correct. Most likely selling. The market is so up today, I fell like if I hold till tomorrow it'll go up. I don't know.....
MrPotato: @czfarrah $tvix $VIX Remember don't trade on emotion, recognize how you're feeling and realize that it's how many others are feeling (sick and scared) (or in the case of the bulls, they are getting greedier). Use chart analysis and try to come up with a gameplan that works for you. If it means selling, then do it. But don't do it because you're scared, because i've done that many times and i tell ya it seems like it rebounds everytime without you. Not trying to give you false hope, just trying to help you see the chart in a different light.
czfarrah: @MrPotato $tvix $VIX see that's the biggest issue. I am a new trader and I am not sure why I went into this one. I saw my dad doing it So I thought I'd give it a shot. Obviously it was the biggest mistake I've made and trying to get peoples advice. I would ask my dad… But he doesn't know lol
MrPotato: @czfarrah $tvix $VIX lol been there as well. What percentage of your total account does your position hold?
czfarrah: @MrPotato $tvix $VIX .......I laugh and so will you. I tried hitting the jackpot. I have 7k in....and have 7k of tvix at $9.80/share. I know, I know. Lesson learned. But for now what the hell should I do to minimize my lose. I don't expect to make money. Lol
MrPotato: @czfarrah $tvix $VIX I would laugh but i remember the pain of doing things like that! 8-) Just so you know members of the forum here try to not mention the amount of $$, it leads to problems. As to your question, I would probably sell half here, just because you are all in. and sell the other half if the VIX breaks through support. Just my 2 cents.
MrPotato: @MrPotato $tvix $VIX As i wrote that sentence it just fell further, so i should probably stop talking about it unless you want to end up bankrupt. lol scratch what i said above, cut this sucker off. If it rebounds, it rebounds. better to take a 15 or 20% loss than to keep losing money. It's not worth the heartache.
czfarrah: @MrPotato $tvix $VIX sold. Thank you. You are awesome
MrPotato: @czfarrah $tvix $VIX thank me by trading a paper account or trading really really small for a while until you gain some experience. lol Enjoy the rest of your day!
czfarrah: Big investment in $tvix . Can anyone help me analyze if I should sell or hold over the weekend?
cmac: @czfarrah $tvix there will be deterioration going into the weekend. Always difficult to hold a leverage vix product through a weekend.Looks like chart support around 8.50, but that's a long way from here.
bbw223: @mradams0621 Try $TVIX sometime. My son has done fairly well trading it part time while working a full time job. He has taken some smaller losses but overall way more profitable than me. He has a young quick mind which is much better than my retired engineer's brain that often falls victim to "paralysis by analysis."
mradams0621: @bbw223 $TVIX how well I can relate. Welcome to my world.
judysteiner: $TVIX
mradams0621: morning 23.79% $CCXI ChemoCentryx Inc. 8.43 973 23.69% $CNAT Conatus Pharmaceut 3.55 530610 13.47% $UVXY ProShares Ultra VI 34.19 1010000 13.46% $TVIX VelocityShares Dai 7.50 1610000 10.30% $GASX Direxion Shares Ex 59.86 1300 9.39% $DWTI VS 3X INV WTI CRUDE 240.00 50850 9.26% $SOP ProShares Trust Ul 37.15 45 8.52% $CPK Chesapeake Utiliti 58.10 20 8.07% $DRIP Direxion Shares Ex 90.14 100 7.09% $VIIX VelocityShares Dai 29.91 1620 7.07% $YANG Direxion Daily FTS 118.20 3220 6.78% $VIXY ProShares VIX Shor 14.64 64980 6.77% $VXX Barclays Bank PLC 22.07 2490000 6.74% $MEET MeetMe Inc. 3.80 3220 6.67% $CANF Can-Fite Biopharma 3.04 806 6.25% $ICON Iconix Brand Group 6.80 800 6.12% $CRF Cornerstone Total 17.87 -10.41% $GASL Direxion Daily Nat 5.51 22550 -10.38% $EPZM Epizyme Inc. 13.55 475 -9.73% $GUSH Direxion Shares Ex 6.03 2590 -9.72% $UWTI VS 3X WTI CRUDE 3.25 4240000 -9.50% $CEMP Cempra Inc. 26.00 5050 -8.59% $ACAD ACADIA Pharmaceuti 31.50 3010 -8.37% $AMFW AMEC Foster Wheele 5.91 2000 -7.93% $PXD Pioneer Natural Re 115.25 758140 -7.33% $BBL BHP Billiton PLC A 20.62 120790 -7.28% $MT ArcelorMittal 3.95 90740 -6.65% XIV VelocityShares Dai 23.29 1670000 -6.55% TXMD Therapeuticsmd 8.70 10530 -5.75% KNDI Kandi Technologies 10.00 1030 -5.74% OTIC Otonomy Inc 23.00 60 -5.13% ATNM ACTINIUM PHARMS INC 2.96 6310 -4.06% LEI Lucas Energy Inc 6.62
mradams0621: morning 17.17% $UVXY ProShares Ultra VI 33.22 878230 16.93% $TVIX VelocityShares Dai 7.32 1530000 14.32% $SILC Silicom Ltd. 34.64 6730 11.98% $GRFS Grifols SA Barcelo 18.14 200 10.76% $GRVY GRAVITY Co Ltd ADR 3.50 2 10.53% $YANG Direxion Daily FTS 109.55 13060 10.11% $CHAD Direxion Shares Ex 46.40 567 8.41% $VXX Barclays Bank PLC 21.79 1500000 8.18% $VIXY ProShares VIX Shor 14.42 25830 7.91% $NUGT Direxion Daily Gol 26.20 424730 7.71% $EDZ Direxion Daily Emr 50.60 5990 -35.95% $FCAU Fiat Chrysler Auto 8.96 97890 -18.33% $LIOX Lionbridge Technol 4.01 500 -17.52% $INDL Direxion Daily Ind 11.11 3800 -17.12% $ALJ Alon USA Energy Inc 12.30 100 -16.09% $CHAU Direxion Shares Ex 19.48 10470 -13.82% $GLAD Gladstone Capital 6.30 226 -13.70% $LEI Lucas Energy Inc 6.30 37650 -12.31% $DQ Daqo New Energy ADR 14.60 200 -11.84% $RTIX RTI Biologics Inc 3.50 500 -10.20% $YINN Direxion Daily FTS 15.93 14930 -10.15% $INB Cohen & Steers Glo 8.50 4000 -9.83% $INCR INC Research Holdi 43.74 400 -9.78% $NTGR NETGEAR Inc. 37.81 550 -9.77% $ASGN On Assignment Inc. 40.56 325 -9.69% $JKS JinkoSolar Holding 24.99 44850 -8.68% $CASY Casey"s General St 110.00 115 -4.64% $ATNM ACTINIUM PHARMS INC 3.08 29670
mradams0621: Gap short list Gapers Short List 34.22% $ADMS Adamas Pharmaceuti 22.63 163350 22.32% $SBR Sabine Royalty Tru 32.00 250 18.06% $ROVI Rovi Corporation 13.40 8100 16.20% $CNIT China Information 2.08 88520 10.53% $DVN Devon Energy Corp. 32.97 225 10.50% $MEMP Memorial Productio 2.00 710 9.91% $MLPA Global X MLP ETF 10.76 500 9.38% $MT ArcelorMittal 4.55 647030 9.03% $GUSH Direxion Shares Ex 6.52 100 8.65% $CELG Celgene Corp. 120.75 151210 6.71% $VDSI VASCO Data Securit 18.44 100 -12.13% $NWBO Northwest Biothera 3.91 2200 -9.42% $MMP Magellan Midstream 60.03 31 -7.37% $PES Pioneer Energy Ser 2.01 25 -6.69% $UVXY ProShares Ultra VI 25.80 515870 -6.24% $BBBY Bed Bath & Beyond 48.12 50610 -6.06% $TVIX VelocityShares Dai 5.74 784690 -5.37% $ERY Direxion Daily Ene 29.40 1060 -5.27% $MU Micron Technology 13.84 819370 -5.13% $DWTI VS 3X INV WTI CRUDE 208.88 18000
GreenGhost: $UVXY $TVIX $VIXY $SQQQ et al FWIW fair amount (for a VERY low volume day )of AH stealth buying in these and selling of $SPY and other US equity bullish indexes and energy ETFs ; week ain't over http://online.wsj.com/mdc/public/page/2_3023-latetrading2-latetrading.html
mradams0621: ...
-6.39% $TVIX VelocityShares Dai 6.30 381430
-5.91% $GLPW Global Power Equip 3.50 418
-5.00% $GALE Galena Biopharma I 1.52 2200
-4.48% $RWLK ReWalk Robotics Lt 13.00 15830
-4.35% $BOIL ProShares Ultra Bl 13.85 400
-4.27% $OGS ONE Gas Inc 46.62 2 ...
mradams0621: ...
-6.06% $TVIX VelocityShares Dai 6.97 741070
-5.80% $PTN Palatin Technologi 0.65 1610
-5.65% $DUG ProShares UltraSho 68.85 115
-5.07% $BOIL ProShares Ultra Bl 13.10 555
-5.00% $ENZN Enzon Pharmaceutic 0.76 32030
-4.99% $NVCR NovoCure Ltd 26.26 1 ...
mradams0621: ...
9.66% $TVIX VelocityShares Dai 7.38 1120000
9.58% $UVXY ProShares Ultra VI 33.50 734970
9.22% $MGN Mines Management I 0.18 1000
8.59% $TLGT Teligent Inc (New) 9.23 8200
8.48% $VVUS VIVUS Inc. 1.15 30
8.46% $PTN Palatin Technologi 0.80 1100
7.8 ...
GreenGhost: @mradams0621 $SVXY $UVXY $spx you got it EGGxactly ; try a paper trade or two intra-day entries watch for round number inflection points ; algos will run it the other way during day oftentimes ; today unusual straight up /down until last 1/2 hour; watch for big red candles followed by big green candles for turns ; and pay no attention to PM moves until 9 am ish usually for clues these are momentum ETFs algos usually will kick start momo which want to start day out by setting the table ; for instance huge $TVIX AH buys last night and this morning PM FWIW looks like spot oil down again Monday at open at least see link $UWTI http://online.wsj.com/mdc/public/page/2_3023-latetrading2-latetrading.html
bbw223: Just a new to the forum question: Many posts on $UVXY / $SVXY but none on $TVIX. Not a lot of volume difference between TVIX/UVXY and they both track almost identical. So, is UVXY the ETF of choice because it has the SVXY mate? Other reasons that aren't obvious to me? Thanks.
SalmonRiver1: @bbw223 $UVXY $SVXY $TVIX One reason is that $TVIX is not optionable.
bbw223: @SalmonRiver1 $UVXY $SVXY $TVIX I have yet go down the option rabbit hole but, that makes sense. I am beginning to understand how option info is useful for evaluating a simple stock trade. Thanks for the feedback. Other reasons - anyone?
Tattooist52: @champ $VXX $UVXY ,made some nice profits in $tvix a couple days ago sold out of it and returned to all cash, now sitting on my hands and waiting for Dan to Post on Tuesday
Visit the Trading Forum to join in the discussion.
| | |
| --- | --- |
| Stock Price | $USD 66.35 |
| Change | 4.25% |
| Volume | 2,184,350 |
The investment seeks to replicate, net of expenses, the returns of twice (2x) the daily performance of the S&P 500 VIX Short-Term Futures index. The index was designed to provide investors with exposure to one or more maturities of futures contracts on the VIX, which reflects implied volatility of the S&P 500 Index at various points along the volatility forward curve. The ETNs are linked to a multiple (2x) of the daily return of the index and do not represent an investment in the VIX.
Request Video of TVIX
Already a member?
Sign in here.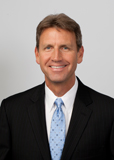 Dan Fitzpatrick
Stock Market Mentor gives you EVERYTHING you need to succeed in the market; all in one place. How easy is that? Dan Fitzpatrick and his elite community of traders share trading ideas, strategies and much more. Dan Fitzpatrick--a world class Technical Analyst, trading coach and regular CNBC contributor--gives you access to all of this with a 14 day FREE membership. Get started TODAY and start trading better TOMORROW with the following premium content:
Nightly video Strategy Sessions with a game plan for tomorrow
Got a stock you want Dan to look at? Just ask.
Patent pending video alerts instantly delivered to you when one of Dan's trading signals is triggered. This is not your typical price alert. This is a short video explaining the action you need to take to make money. No more "Woulda, coulda, shoulda"
Access to over 66,400 stock analysis videos
Access an ever expanding library (66,400) of educational videos that will save you time and make you money
Join a team of friends and traders that have one thing in common; a burning desire to succeed.

Become a Member Today!
Gain immediate access to all our exclusive articles, features, how-to's, discussion group and much more...
Satisfaction Guaranteed!
Your Stock Market Mentor membership comes with a 14 day, no questions asked, 100% money back guarantee!