VelocityShares Daily 2x VIX Short-Term ETN (NASDAQ:TVIX)
There are currently no videos for this stock.
To request coverage of this stock, please click the green request video box on the right.
Bands Volume 200 SMA 50 SMA 20 SMA Videos Alerts Articles Events

mradams0621: #reversal? What changed? $TVIX dropping. News?
gwenzee: @mradams0621 $TVIX #reversal This is one of the ugliest charts that I've seen. What attracted you to it???
agiaccag: @gwenzee $TVIX #reversal the idea of juggling chainsaws on fire? perhaps? I know I traded it at 38 to 41 . 2 months ago. WHY WHY WHY did I just not hold it. Oh well.
mradams0621: @gwenzee $TVIX #reversal Sorry for the confusion. I'm not trading it. I have one large monitor 12 charts to watch that give me an overview of the market, watching for zig zags in an attempt to try to stay in tune with the short term trend. I'm sure there is a better way but it's what I use for now. TVIX, GLD, XLE, FFTY, IWM, SPY, QQQ, $DJI, $DJT, IBB, XLF, AAPL. When TVIX spiked down, most others reacted. Got a better method?
gwenzee: @mradams0621 $TVIX $DJI $DJT #reversal Just wondering what you saw in this stock now. Looks like the Eiffel tower.
Pcdentist: $TVIX holding steady with market going up,,,been acting opposite fo awhile,,,hmm Does this as @Dan says ,,,,sometimes when a pattern doesn't do what it's supposed to, it gives you even more info.
mercury6s: @gmj $SVXY $VXX $TVIX
mercury6s: $TVIX 1,000 unthinkable....If I had been in a coma since jan1, I 'm a millionaire
agiaccag: @mercury6s $TVIX I owned TVIX at 38 and sold at 41. Little did I know I had a lottery ticket. bought it back at 200. sold at 600 oh well
HGIGuy: @Herb $VIX $TVIX - Cowabunga? You've just given away your age! :)
Mikev200: $TVIX hope nobody shorted Friday as was discussed
agiaccag: @scottrades $TVIX "A woulda Coulda SHoulda moment" 4 weeks ago I traded TVIX from 38 to 41. I tried to buy some in my LT account but my Financial PRofile at Fidelity was set up to conservative and did not allow it. Long story short I changed it and bought 50 shares. I could have just as easily bought 1000s of shares. Little did I know I had a lottery ticket in my hand and gave it away. We are in insane times. @dan With Dan's daily guidance I've been mostly in cash in my LT accounts since near the top. That has been HUGE. Be safe everyone.
Mikev200: @agiaccag $TVIX But...BUT....you were thinkin bout shorting Friday and that woulda hurt.
Motorman: @agiaccag $TVIX Think about how you would feel if you bought "1000's" and it went down 200 today. A lottery, you pay 2 buck and that's all you can lose.
scottrades: @agiaccag $TVIX I have at least 1 of those "shoulda woulda coulda" moments every day. Maybe not like that, but just how it goes I think.
agiaccag: @Motorman $TVIX so true.
champ: @HGIGuy $VIX --- Really something and $TVIX, is up $551.00 or 1,378%, in just the last 16 trading days.
HGIGuy: @champ $VIX $TVIX I'm not clever enough to have captured any of that, especially with the every other day reversals. I'm too chicken. :)
champ: @HGIGuy $VIX $TVIX --- It is really hard, I got lucky and caught a little. Only 4-up days out of the last 16 days.
Herb: @champ $VIX $TVIX A friend of a friend sold his 20,000 shares of $TVIX at 90, pocketing a gain of 600K in a few days. Imagine if he'd held those shares longer! Cowabunga!!!
champ: @issues $NUGT $GOLD $WPM --- One real simple guess is, it looks like they took some $$$'s off and bought some stocks, but there could be many other reasons. More than a few made millions of $$$'s. ....$TVIX @ $335, up 771%, in the last 30 days and on Friday, it was up even $102 higher, was @ $437...a lot of new gamblers becoming new millionaire's. In and then Out, then switchover, they are working the markets. .....I know...@Fast Eddie, he's making millions of $$$'s. LOL
jwgiblin3: Dumb question. I have looked at the $TVIX an thought it looked liked a good short after a big spike. what are peoples thought at shorting the tvix when it has reached its peak
spmeyers: @jwgiblin3 $TVIX very hard to borrow, you can buy SVXY but be careful
Mikev200: @jwgiblin3 $TVIX I wouldn't. This thing makes big moves BOTH ways. Stretch out that chart and look how high it's been. Yes, a long time back but...…. could do it again.
spmeyers: @jwgiblin3 $TVIX also they don't tell you when it's at a peak -- only in hindsight
jwgiblin3: @spmeyers $TVIX . Yes. I agree But over time if you short over 2 years. You would be up 3xs and it is at an all time high.
agiaccag: $TVIX - put on a tiny position a few days ago. "fun Trade" . gone parabolic. However, for the most part in cash and sitting on my hands "as instructed" every night @dan Be safe.
champ: @baronp0329 $VIX --- Yes, $TVIX and all the others, are all going crazy, time to take profits.
baronp0329: @champ $VIX $TVIX Yes, very good day for Shorts!
champ: @baronp0329 $VIX $TVIX --- Yes but stay focused, all the crazies are running around.
baronp0329: @champ $VIX $TVIX Always focused...had a very good day! Have a good weekend. Time for some golf.
champ: @CraigReynolds #Note --- Day-Trades work, and if you sit on your hands, thats fine but traders would miss all of these great day-trade moves. For me it has been "don't swing any positions", just be happy with your day-trading profits. ......These day-trades have also been in play, $TVIX, $SDS, $SQQQ...but you always need entry Timings.... and profits have been really nice. However always need a market that opens around the flat line, 100 to 200 points or so in either direction. The markets are setting-up again, for other move, after the open but direction will be, it is, what it is.
champ: $TVIX, Day-10 and this ETF is up around 180% and traders can't swing this ETF either. It is only for Day-Trading. So is $SQQQ and $SDS.
Robert1965: $SOXL $SSO looks like the market was more afraid of Sanders than the virus more cases more deaths, up after Biden was the winner in a couple states the AM went up and $TVIX went down.
scottrades: @Ericmg913 $TVIX #Anchored Love it!! Nice trading. Glad it paid off for you!
sierramp: @Ericmg913 $TVIX #Anchored If you have time would you tell me when you bought and when you sold using the VWAP using the last 3 days of last week? I believe I have a good understanding but it's nice to have a sanity check. Thanks.
champ: @sierramp $TVIX #Anchored --- $UVXY $SDS $SQQQ --- $SSO $TQQQ --- When trading these type of ETF's, you have to be able to think like a trader and know how they are going to react, before they do. There are many things in play, take a look at the Cha ...
sierramp: @champ $TVIX $UVXY $SDS $SQQQ $SSO $TQQQ $SPY #Anchored #set-up #late #Both-ways #only-true Thanks champ. I'm a technical trader not an emotional or reactionary trader. I do follow my rules of engagement and have an exit plan that assumes little risk. I was just looking for @Ericmg913's entry/exit for the visual. Thanks for your assessment, always appreciated.
champ: @sierramp $TVIX $UVXY $SDS $SQQQ $SSO $TQQQ $SPY ---- Yes sir exactly, never be Emotional and follow the #News, before and in the pre-market, if traders do that, then and only then, they will be able to clearly see. Follow the market News and not really all the spinning BS news but that always effects the markets. .......No real reason to think about swinging any positions, for now...but that could happen at anytime. However all of that negative Virus-News, is-not going aways anytime soon, as we all know. ......Yw, just my market opinions... and alway post your opinions also.
Ericmg913: $TVIX #Anchored VWAP Many thanks to Dan, Scott and the SMM team for the timely VWAP training. It helped me stay in the TVIX trade longer than would typically stay. This was a text book application of VWAP and other trading tools applied by SMM. I have studied the week in TVIX and found many lessons learned that will help In future trades as confidence builds. In a week of distribution these TVIX gains have paid for many years of SMM. Rinse and Repeat.
champ: @Ericmg913 $TVIX #Anchored --- Very nice and many have made huge profits with $TVIX and other ETF's, especially last week. These type of ETF's are great trading tools but only with timing, even $SSO, worked late on Friday, for those who were ready. Investors and Traders can make great profits daily #with-out swinging-any-positions, day-trading is working, for sure. I posted on Friday, that any new swing positions, if any at all, should be real small. .....The markets will be tested again on Monday
Brice: @DAN #Is TOS working well for me. But I am not very active. Bought some $DRIP and $TVIX about ten minutes before close yesterday and sold both five minutes before the open this AM. 15% for $DRIP and 30% for $TVIX. Out for the most of the day, back for the close. Very high level of cash. Thanks Dan!
champ: @infocus #Cleaning....$TVIX $SQQQ $SDS ---- Will be 71 degrees in Monterey Ca, today.
infocus: @champ $TVIX $SQQQ $SDS #Cleaning Can't find my plane ticket out of here :> ) 28 degrees now in Toronto, going up to a high of 29! Thanks for the weather report.
champ: @infocus $TVIX $SQQQ $SDS #Cleaning --- #OT....My pilot only flies in nice warm weather or I would come and pick you up.
infocus: @champ $TVIX $SQQQ $SDS #Cleaning #OT Thanks for the offer. I'll let you know when the construction of my landing strip is completed. ; > )
bigbartabs: @Stockman $TVIX $UVXY $SOXS ... be careful of these... they can be like Maverick in Top Gun... doing the air brake move, while the market flies by ahead of you. I've found cash is the best way to play a falling market. One man's opinion... FWIW... good luck.
champ: @DrScience $SPY $TRIN ---- $TVIX, $SSO, #alway-watch for entry, take your pick. Headline out of #Germany slammed the markets.
champ: @DrScience $SPY $TRIN $TVIX $SSO #alway-watch #Germany---- My profits today are HOD, work with what is working. For me, I never learned how to ride backwards, how does that work....
Stockman: I've been purchasing a number of inverse ETF's and Bear ETF's. Seems to be doing well. The top 3 performers for me today have been $TVIX $UVXY and $SOXS
champ: @woodman $FXI $TCEHY $LK --- Might be a few small dumb money players out there buying stocks, if there are any buyers, it would be the larger players. Funny CNBC and Fox, I doubt that anyone is saying to buy stocks. Most should try to keep their emotions under control, if they can't, they shouldn't even be in the markets. However for me, I'm holding $TVIX, $SDS and $SQQQ, plus a few other stock positions.
Pcdentist: @champ $FXI $TCEHY $LK $TVIX $SDS $SQQQ Right with you,,,and for the life of me, I don't understand why anyone wouldn't have these,,,Is active trading harder than trading only one type of trade,,,,I sure don't think so. 4 days in a row of day trading $TVIX,,,,not that hard,,,same skills,,,,entertaining and manage risk.
champ: @Pcdentist $TVIX $SDS $SQQQ --- Yes, the same skills but $TVIX is the one that you really have to babysit and I wouldn't recommend swinging $TVIX or the others ones. Entertaining for sure. LOL
champ: ...
......Other than these positions, I'm mostly in Cash, like I have been posting. Others were posting, that they wanted to hold longer, last week....however not me, no-way, I have been out and I'm only Day-Trading and the last 2-days, I have been work ...
Gmoore: @champ $WFC $NUGT $TVIX #Happy-Dance #Market-Direction #Virus-News #supply-chains #short-hedge #CopyCat-traders #Vaccination Thanks for the comments. I did swing a large position in $TVIX. Bless you.
champ: @Gmoore $WFC $NUGT $TVIX ---- Yw....really nice, a large swing position with $TVIX, great timing but don't get used to swinging a large position size in this ETF, because this one can really do some damage, when the markets bounce. This ETF, is mainly for Day-Trades. LOL.
champ: ...
.......It is also really hard to swing $TVIX, have to be really careful because of all the traders and also the computerized-trading, these type of ETF positions can move really fast and they can rip your head off, on a overnight or weekend swing. W ...
champ: ...
.......On Friday, I posted that I have been Day-Trading ETF hedges and posted $TVIX, $SDS and $SQQQ and I'm also Day-Trading $NUGT.
.......I also posted on Friday, about 2 new stock swing #Bounce-Trades, $MOS and $WFC and I also posted that I added ...
champ: $TVIX $SDS $SQQQ $NUGT, I'm holding positions in these Hedges and it looks like I will be swinging.
Brice: @champ $TVIX $SDS $SQQQ $NUGT This decision to swing seems to be made earlier in the day than usual. Not in any way is this meant to be "cute", but why so early today on these three?
champ: $TVIX...HOD and should continue to zig-zag.
teacher5: @champ $TVIX $SDS $SQQQ $NUGT Wondering if it's too late to get into these.
mercury6s: @champ $TVIX pushed above R2, holding so far
champ: @teacher5 $TVIX $SDS $SQQQ $NUGT --- Entry-Timing is never easy, it is all about guessing now...but always Start out small and see how it goes, $SDS, is a slow mover, next is $SQQQ,.... then $TVIX and $NUGT, can both move really fast. The best entry might be in the last hour but traders #never-know when the dip buyers #might move-in,....last Friday, the dip buyers moved in during the last hour. LOL
champ: @mercury6s $TVIX ---- Maybe watch $HD and $LOW, for market direction...and banks.
Brice: @champ $TVIX $SDS $SQQQ $NUGT #never-know #might So true. Thanks for the feedback!
teacher5: @champ $TVIX $SDS $SQQQ $NUGT #never-know #might Thank you! Good point.
champ: $TVIX $SDS $SQQQ $NUGT, took great profits near the highs, great hedges, great day. Could sure have a #Bounce-Day on Monday. However a flat open, always works out the best... for the daily set-ups, for either direction. .......The markets had a reason to sell-off because of the weekend, virus fears.... but that reason is now over, the markets are closed and now the markets have a reason to bounce... after 2 down-days, is the new set-up, is my guess. Always have to guess what others are going to do, before they do it, for profits, place your bets. .......All have a Great-Weekend.
mercury6s: $TVIX this insurance position bounced at VWAP support..great tool
jr3345:
jr3345: @jr3345 $TVIX - should have looked it up before I posted. This is an ETN 2X short. Could be a hedge type trade.
champ: @jr3345 $TVIX ---- Exactly, follow the posts....
champ: $TVIX, ETF @ $40.00,...LOD was $38.88, this is a market hedge.
champ: @Robert1965 $OLLI --- Yes it is working but I took profits for the second time today because of the 3-day weekend, expecting the markets to move a little lower. .....Now working $TVIX and I'm adding a little.
Robert1965: $TVIX what happened was up to 40.73 then down to 39.69 in flash any news
champ: @bRobert $VIX --- Yes, maybe like RHRN.... $TVIX, this is working for now, up a $1.00, off of LOD but dancing around, musical-chairs, where is it going to land.
bRobert: $TVIX Small partial reentry W bottom . $70 with baby step reversal Scaling in slowly with stop
bRobert: $VIX . looking for phase 3 . type . $22/$23 . $TVIX Reversal . $80 - with trigger . Long partial post profits
bRobert: @teacher5 $UVXY $VIXY $VIX $TVIX . The volatility can make it hard to trade . :) . requires . more baby sitting .For the Nimble
bRobert: $VIX phase 3 Long partial $TVIX $70 reversal target with move >50d
bRobert: $VIX WEEKLY wedge breakout Mentioned a few days ago o watch for this development $32 measured move with follow through Long $TVIX
Herb: @bRobert $VIX $TVIX How do you measure that?
bRobert: @Herb $VIX $TVIX Wedge measured move target Measure distance from base of wedge channel to top of wedge channel Add that to top of channel to get measured move Eye of the beholder on the fly estimate
bRobert: $TVIX flirting/poking > 50d $70 reversal target with sustained move >50d Watching for $VIX to take out HOD today/Monday $32 wedge breakout target
Herb: @bRobert $VIX $TVIX Thanks
bRobert: $VIX $21+ measured move flag $TVIX reversal $70 target with trigger > 50d neckline Long small partial Will add with trigger > 50d
champ: @superstewart $SPY #uncertainty #Tested-on-Monday --- Great question, it depends on what type of positions, an investor is holding. My guess is, this might not be a 2 or even a 4 to 6-day market event, this type of negative news, could continue...Friday was Day-1. .....Certain stocks should be sold and the easy guess might be, why hold any positions, why hold any risk. .....Hedges could sure be in play in the morning....$TVIX $UVXY, $VXX, $SDS, $TZA or $SQQQ, $DRIP $$DGAZ and others. These ETF's started working on Friday, take a look.
Pcdentist: @bRobert $TVIX $VIX $SDS $SQQQ " Black Swan events TRUMP Charts,, can you expand on that a bit?
champ: @Pcdentist $TVIX $VIX $SDS $SQQQ --- His post to @sniper $SPY $VIX, at 12:42 PM 1/10, started that exchange, take a look, hard to follow when a member has so many posts in one day, looks like almost as many as a 100.
.....Those type of #short stock ...
champ: @bRobert---- $TVIX or $VIX @ $14.05 ....Yes, it is really low and is probably even going a little lower...but this could be a nice hedge at some point, also $SDS $SQQQ and others.
bRobert: @champ $TVIX $VIX $SDS $SQQQ Volatility can stay very low for extended periods in a market melt up Technically, I don't expect to see a big pullback........Black swan events TRUMP charts .. Always
champ: @bRobert $TVIX $VIX $SDS $SQQQ --- $SPY $SSO....The Trump-Bump appears to be still on track, however always expect zig-zags. Trying to figure out this market requires patience because there is a whole lot of #shaking-going-on, daily....and the "Wall of Worry" continues to be really in play, at this level.....
bRobert: @champ $TVIX $VIX $SDS $SQQQ $SPY $SSO #shaking-going-on The continuous creep up puts ever increasing pressure on the under invested waiting for a decent pullback Capitulation leading to blow off We'll see .A 10% move is technically very doable
champ: @bRobert $TVIX $VIX $SDS $SQQQ $SPY $SSO #shaking-going-on ----- I'm waiting for the start of a a turn...
mradams0621: $TVIX spiking?
champ: $VXX $TVIX, both LOD, for now, NP, only watching.
Pcdentist: $TVIX Hello,,,993% ,,,,what the ?
Tuna: @Pcdentist $TVIX reverse split
Bob E: @Pcdentist $TVIX Check out $UVXY. Too late now though.
GOOSE: @debeers $TVIX Nice Point & Figure Chart reversal.
Visit the Trading Forum to join in the discussion.
| | |
| --- | --- |
| Stock Price | $USD 112.36 |
| Change | 0.00% |
| Volume | 4,912,820 |
The investment seeks to replicate, net of expenses, the returns of twice (2x) the daily performance of the S&P 500 VIX Short-Term Futures index. The index was designed to provide investors with exposure to one or more maturities of futures contracts on the VIX, which reflects implied volatility of the S&P 500 Index at various points along the volatility forward curve. The ETNs are linked to a multiple (2x) of the daily return of the index and do not represent an investment in the VIX.
Request Video of TVIX
Already a member?
Sign in here.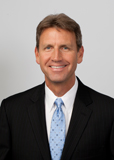 Dan Fitzpatrick
Stock Market Mentor gives you EVERYTHING you need to succeed in the market; all in one place. How easy is that? Dan Fitzpatrick and his elite community of traders share trading ideas, strategies and much more. Dan Fitzpatrick--a world class Technical Analyst, trading coach and regular CNBC contributor--gives you access to all of this with a 30 day trial membership for just $7.77. Get started TODAY and start trading better TOMORROW with the following premium content:
Nightly video Strategy Sessions with a game plan for tomorrow
Got a stock you want Dan to look at? Just ask.
Patent pending video alerts instantly delivered to you when one of Dan's trading signals is triggered. This is not your typical price alert. This is a short video explaining the action you need to take to make money. No more "Woulda, coulda, shoulda"
Access to over 71,800 stock analysis videos
Access an ever expanding library (71,800) of educational videos that will save you time and make you money
Join a team of friends and traders that have one thing in common; a burning desire to succeed.

Become a Member Today!
Gain immediate access to all our exclusive articles, features, how-to's, discussion group and much more...
Satisfaction Guaranteed!
Your Stock Market Mentor membership comes with a 30 day, no questions asked, 100% money back guarantee!