ProShares Trust Ultra VIX Short Term Futures (:UVXY)
Bands Volume 200 SMA 50 SMA 20 SMA Videos Alerts Articles Events

shoredriver: $UVXY...down 27% in pre...$SVXY up 8.5%......
phgruver: @shoredriver $UVXY $SVXY ...and that illustrates the inefficiency of the 3x etf's. Not that they aren't good trading vehicles, but that 3x is a guideline, not a fact. The one should only be down 15%, and the other should be up 15%, if the 3x were absolute. (This is in reference to some discussion yesterday afternoon.)
zycouna: @shoredriver $UVXY $SVXY Be cautious in holding UVXY overnight. They rebalance after hours and you can get severely burned. Take a look at their yearly chart to get an idea of their long term trend. They often do reverse splits to keep the price tradeable. The 2013 price in today's terms was $1.6 MILLION. Now at $93. YIKES!
shoredriver: $UVXY down 18.25%...$SVXY up %5.50........
agiaccag: @mradams0621 @spmeyers $UVXY $SVXY I had TVIX (tiny position) and closed it yesterday. I have started a small position in SVXY. My intention is to not day trade it but to hold for a few weeks. Leverage I believe is 0.5 verses 2x for TVIX. So SVXY is much slower moving (relatively) but can do damage if this continues for weeks. I think the time decay won't be as significant on SVXY. We'll see. thoughts welcome . thx
Bridget: $SVXY Volatility has been climbing very rapidly over the last 3 weeks due to fear. See $UVXY. We are now starting to see signs of a short term bottom and buyers coming back in. Which means fear is going down. This drives volatility lower and therefore SVXY is going up. It does not mean we will not go lower, but it is assuming we won't see such big moves each day.
CraigReynolds: @Bridget $SVXY $UVXY Fantastic, thanks. All information does works together. I nibbled, will see and add accordingly. Appreciate you posting.
infocus: @Bridget $SVXY $UVXY Hope you're correct. I used to sell successfully the $SVXY some time ago...until things started turning ugly. Out with a small loss, unlike the famous "Iceman", who is no longer seen here, sadly.
Tango: @Bridget $SVXY $UVXY Even I make money on your picks!
infocus: @Bridget $SVXY $UVXY Do you think this is for a day trade, or a swing to tomorrow?
Bridget: @infocus $SVXY $UVXY I'm holding overnight
infocus: @Bridget $SVXY $UVXY Thanks so much - I appreciate it.
Bridget: @AlexH $SVXY $UVXY yes it does. And this is a contrarian play, since this is not a trend trade. But I'm feeling pretty good about the bottom being in on this one. We also went long $USO yesterday in OMM. Just looking for an oversold bounce, so use a trailing stop of about $4.
traderdl: @Bridget $SVXY $UVXY Thank you - great heads up!
AlexH: thank you @Bridget $SVXY $UVXY $USO
Etjioe: @Bridget $SVXY $UVXY I am out.. enough to pay for 1 month of SMM subscription.. Thanks Bridget...
mradams0621: @pnfyorch Do a search for posts by ICEMAN and or GOOSE. They were very active in $UVXY and $SVXY at times in the past. One for up and the other down, levered so risky and not for the faint of heart. Goose is still flying around, but the other is no more. Worked well for a long long time, clear up until it didn't. Caution advised.
indigo1948: @mradams0621 $UVXY $SVXY - big caution as you have stated - Iceman traded big and risked big and was like Icarus - flew too near the sun and crashed and burned - a blowout. He was an extremely large lot option trader.
mradams0621: @indigo1948 $UVXY $SVXY I kept major book on his posts/ trades. He made a fortune before he lost one.
indigo1948: @mradams0621 $UVXY $SVXY - yes - hope he saved a lot of that fortune.
vfr777: $VXX $UVXY @DAN Hi, just wanted to ask if you can do a video about volatility and the $VIX . How to use as a hedge or a trade etc. Most of the time I buy well, but then get stopped out. If you can shed some light on that, it would be great. Does anyone on this forum use them and if you have any advise, it would be welcome.
bigbartabs: @DAN $VXX $UVXY $VIX ... could care less... ditto my reply a few days ago. Like you, this simple concept to understand drives me crazy. How both "could" and "couldn't" got accepted to mean the same thing... by our English speaking brothers and sisters... is beyond me.
champ: @sierramp $TVIX #Anchored --- $UVXY $SDS $SQQQ --- $SSO $TQQQ --- When trading these type of ETF's, you have to be able to think like a trader and know how they are going to react, before they do. There are many things in play, take a look at the Cha ...
sierramp: @champ $TVIX $UVXY $SDS $SQQQ $SSO $TQQQ $SPY #Anchored #set-up #late #Both-ways #only-true Thanks champ. I'm a technical trader not an emotional or reactionary trader. I do follow my rules of engagement and have an exit plan that assumes little risk. I was just looking for @Ericmg913's entry/exit for the visual. Thanks for your assessment, always appreciated.
champ: @sierramp $TVIX $UVXY $SDS $SQQQ $SSO $TQQQ $SPY ---- Yes sir exactly, never be Emotional and follow the #News, before and in the pre-market, if traders do that, then and only then, they will be able to clearly see. Follow the market News and not really all the spinning BS news but that always effects the markets. .......No real reason to think about swinging any positions, for now...but that could happen at anytime. However all of that negative Virus-News, is-not going aways anytime soon, as we all know. ......Yw, just my market opinions... and alway post your opinions also.
bigbartabs: @Stockman $TVIX $UVXY $SOXS ... be careful of these... they can be like Maverick in Top Gun... doing the air brake move, while the market flies by ahead of you. I've found cash is the best way to play a falling market. One man's opinion... FWIW... good luck.
Stockman: I've been purchasing a number of inverse ETF's and Bear ETF's. Seems to be doing well. The top 3 performers for me today have been $TVIX $UVXY and $SOXS
alfred1939: $GLD $NVAX $LAKE $WPM $PAAS $AEM $NUGT $FNV $UVXY Today might be one for the history books and rightfully so IMHO. $UVXY looks like a double bottom to me. What a terrible disease. The question I have is "Do we buy the dip?
mradams0621: $TZA $UVXY $NUGT @scottrades What is your go to ticker for anticipated sell off ugly days? I'm watching these 3 today
scottrades: @mradams0621 $TZA $UVXY $NUGT I typically will watch and trade Gold during uncertainty or just stay in cash. I try not to force a trade just because. My edge is to the long side.
bigbartabs: @scottrades @mradams0621 $TZA $UVXY $NUGT ... Ditto Scott. For years I tried to play x3 ETFs both ways. The problem is that once you are short with a x3... when it changes, its like Maverick doing the Top Gun air brake move mid air, with $TNA flying right past you. Closing an ETF like $TZA fast enough, and getting $TNA bought back... in time to have a profit both ways... is like running a jackhammer in a washing machine. I now always go to cash... and have a re-buy order in the queue ready. Its also easier to get your settled funds back in full (although now easier with only a 1 day settlement, rather than 2). to get back to work. Hopefully all that makes sense. Good luck guys...
shoredriver: @scottrades $TZA $UVXY $NUGT ...amen......
teacher5: $UVXY $VIXY anybody into volatility ETFs?
bRobert: @teacher5 $UVXY $VIXY $VIX $TVIX . The volatility can make it hard to trade . :) . requires . more baby sitting .For the Nimble
champ: @superstewart $SPY #uncertainty #Tested-on-Monday --- Great question, it depends on what type of positions, an investor is holding. My guess is, this might not be a 2 or even a 4 to 6-day market event, this type of negative news, could continue...Friday was Day-1. .....Certain stocks should be sold and the easy guess might be, why hold any positions, why hold any risk. .....Hedges could sure be in play in the morning....$TVIX $UVXY, $VXX, $SDS, $TZA or $SQQQ, $DRIP $$DGAZ and others. These ETF's started working on Friday, take a look.
champ: ...
.....Those type of #short stock symbols, that I posted, are on a watch-list #only...and are only for a market that would start to drop, off of any minor or major Negative-News-Event. They can also be used as Market-Hedges, their are many others also ...
Bob E: @Pcdentist $TVIX Check out $UVXY. Too late now though.
baronp0329: @DAN $SPY $QQQ Dan, Thumbs up (emoji). Oct and Nov were great start to Q4 2019, and due for a pullback for a few days. Locking in profits and raising some cash. Also, not too late to get some short term $SPY $QQQ $IWM Puts or $UVXY Calls.
champ: $UVXY $SQQQ $SDS...all HOD.
baronp0329: @champ $UVXY $SQQQ $SDS $SPY 289 or 288 Puts are very cheap way to protect your Portfolio or just to make very good profits on further downside. Bridget also recommended $SPY 290 Put on OMM side.
champ: @baronp0329 $UVXY $SQQQ $SDS $SPY --- Yes, all short ETF's, are working and on the $SPY, the last entry was at or around 2:50 PM, that was a back-up the truck trade.
champ: @baronp0329 $UVXY $SQQQ $SDS ---- On the $SPY, I had a won't hold #Alert-post at 2:58 PM.
debeers: @champ $UVXY $SQQQ $SDS $SPY #Alert-post --@Champ-Why $UVXY when with $TVIX you can cover your longs.
champ: @debeers $UVXY $SQQQ $SDS $SPY $TVIX #Alert-post --- Why, habit I guess, after many years, see posts... but I had a nice trade going into the close, moves a little slower. In and Outs trades, they all worked, work with what works for you. $UVXY is up +$3.18 and $TVIX, is up $2.05, for the day, I did really well with my trade, the $$$ profit amount is higher. However, everything depends on one's entry size...and timing.
debeers: @champ $UVXY $SQQQ $SDS $SPY $TVIX #Alert-post -Everything is about percentages. Geez Louise champ----Check the percentage up of $UVXY and $TVIX. Hey, i think the guy who invented the calculator should have gotten a Nobel Prize but even i know that 11.99% isn't as good as 14.2%
champ: @debeers $UVXY $SQQQ $SDS $SPY $TVIX #Alert-post --- Yes, it is real easy to see...and Yes, it makes sense. Next time I will trade both and see which one I like, it is all about the speed of the zig-zags, but they both look the same, see the moves in the last hour...but going into the close, it was a real nice run, almost straight up. Volume on $TVIX, was way over double. Off to the gym....
champ: $UVXY $SDS $SQQQ $FAZ $DRIP ...many short ETF's, trades worked today. But...Out for now, I took profits, around the Hi-Turns...watch for entries. Only trade what works...... ......$SSO, this bounce trade also worked... but not for long.
baronp0329: @champ $UVXY $SDS $SQQQ $FAZ $DRIP $SSO Did the same, took advantage of the bounce. Scalped the $SPY 289 Calls for a 53% profit. Tomorrow will be interesting to say the least. Good luck with your trades.
bRobert: @champ $UVXY $SDS $SQQQ $FAZ $DRIP $SSO Needs another good flush to clear the toilet . Vix spike to 25+ .
champ: @baronp0329 $UVXY $SDS $SQQQ $FAZ $DRIP $SSO $SPY ---- Nothing is easy... that's for sure and it is nice when timing works. Yes, Good Luck to you also...and maybe if we work hard enough, on our home-work, we can get Lucky again tomorrow but on Day-3, short-positions can and will become problematic, at some point and I'm not swinging any of those type of positions, for now. Be-aware, we will know more about market set-up, in the pre-market. (PM), could have another short-day, you never know. ......But either way... long or short, I will be ready. LOL
GOOSE: A TRADE: $UVXY STO 9/6/19 BeCS 39.0/45.0 @.37
champ: $SPY, the markets look positive but we could see a reversal at anytime, could start a few hours before the close, especially going into the close. Watch $UVXY, $SQQQ and $SDS.
champ: $UVXY +$0.33, $SQQQ $0.46, $SDS $0.01, these ETF's might work if the markets take a hard turn. Have to be concerned about market direction today, the #guess is the markets could have a flat or negative close. However it is still too early, to know anything about market direction....but we all know what could happen this weekend.
CraigReynolds: @champ $UVXY $SQQQ $SDS #guess Yes, crazy to guess. Whatever happens, not sure how market will react. Tuesday. Bet if all close in the red, just watching. Never been good at guessing, enter now or not, even with turns green to red. Watching and learning for future short trades dealing with conditions as is now. Good luck and hope you do great whatever. Great reaction time.
champ: @CraigReynolds $UVXY $SQQQ $SDS #guess --- #Luck, Yes luck might or will be in play today. I have no clue what is going to happen but I'm ready and I move into these ETF's, near the lows. It's hard for me to guess, that the markets are going to have a positive close. However it is easier to guess, that the markets will bounce on Tuesday.
twinvest: $UVXY (short term puts) $OLED $VEEV $AAPL $PINS (common stock) $VRTX Added to long leap calls on the above core positions. Expecting volatility to deflate over next two weeks, took initial stock position in $PINS. Been adding short term put spreads to winning positions to stay in my long leap calls
champ: @Sluggo #December #trading-market --- I work the markets and there is no real reason to trust the markets. $SDS and $UVXY, I'm still working the markets.
ginice: @bigbartabs, @champ $NUGT $BLL Yes he was a big seller of puts. But wasn't it the $UVXY or the $SVXY that collapsed and he was heavily selling puts in those that actually put him under? I'm not sure but I think it was that, that did him in.
Sluggo: @ginice $NUGT $BLL $UVXY $SVXY If you want a safety net, just put your stop at the 20d, $35.00. I was fussing around with this thing, too. I know it is going up, but now I just hold it. My stop is a lot lower than this as a result.
ginice: @Sluggo $NUGT $BLL $UVXY $SVXY Ha! I won't touch it with a 20ft pole! Thanks but no thanks. Trade safe.
bigbartabs: @ginice $NUGT $BLL $UVXY $SVXY ... I think you might be right about that... The VIX short term futures... and within a x3 ETF. That was most certainly a bucking bronc ride.
ginice: @bigbartabs $NUGT $BLL $UVXY $SVXY Yes, I believe he was selling calls and puts and buying actual stock. Look at the 3 year daily chart. I don't think anyone could survive that nose-dive. It happened very fast. Those ladders he got were his demise. I hate it for him he was very helpful to me. He put me in $GOOG @ $300 with a DITM put. I hope he has moved on and is doing well.
champ: $SPY, call it $288 on the close and the ATH was $302.23 but it sure seems like it should be down even more. I'm not holding very many positions, took profits and downsized other positions. However I'm trading the markets and my trading-profits have b ...
champ: @rnrdallas #MARKET---- That is all true but still...#it-all-depends, on what you do. I'm a full-timer, for a long, long-time. Cash, all should always have cash....but it is not really about cash, it is all about timing....and if you have timing, you always have cash. Just let the wind-blow and many can work around the wind but only if an investor can see and recognize opportunities. Plus it is the same old thing,....some can see better than others. But no-One is ever 100%..but still...it-all-depends, on how you work, its about #timing....and timing is still unknown, for now....because everything is dancing around. $VXX $UVXY $SQQQ $SDS $ERY....
rnrdallas: @champ $VXX $UVXY $SQQQ $SDS $ERY #MARKET---- #it-all-depends #timing Dancing !!! stocks were doing the jitterbug all day. LOL Now I have just dated myself. The next few days should be very interesting. Lets make some money.
champ: @rnrdallas $VXX $UVXY $SQQQ $SDS $ERY #MARKET---- #it-all-depends #timing ---- Should be very interesting but today was really something. Yes the jitterbug, I remember...now your bring back some real nice flash-backs. Lets, I agree, let's give it a shot but remember,....it's all about #timing.
champ: @Robert1965 $ZS ---- Yes, NP and I'm not swinging very many positions and I normally don't swing tech positions into earnings....and if I do, size is real small, like only 2 hands of black-jack, just for fun. I'm just waiting and watching targets for entries....and maybe a few add-on's....$Z and $ZG. Nothing really going on, for those who are mostly out of the markets. $SSO, has started to turn and I'm holding new ETF's ...and the main move on both of these could be over...$SQQQ and $UVXY, it is for me but I might get back-in.
champ: $UVXY @ $36.70....this level got my attention.
champ: $SQQQ ---- $UVXY @ $ $35.80 ....LOD was $35.12. Watch the markets now,......could drop?
champ: @mopick $SPY $DJI $SPXU ---- With China, is playing games again and IRAN, is raising hell, I'm watching $UVXY, for another trade and sure $SPXU, could work, if one works, the others will also.
champ: $UVXY & $SPXU....could work, we will see.
champ: ...
Today...on $UVXY, I had 4 buy trades, with 7 sells. The action was on the open, then Mid-day and then going into the close.
On $SQQQ, I had 2 buys and 2 sells. The first trade started at around !0:15 and the second trade started going into the close ...
champ: $SVXY - $UVXY ---- It sure looks like the markets are in for more of these large zig-zag dance moves and daily volatility, looks like it is going to continue. However, maybe I should say, it looks like the markets are going to continue, to zig-zag #Lower. We will know more about Market-Direction tomorrow. Could be that Friday's, market turn off of LOD, was maybe only a false hope-turn. The swing buyers were only hoping, that the markets would open-up on Monday. No real positive news over the weekend
champ: $UVXY, this hedge is also working.....
champ: @jlutzkanin $SPX --- I'm just watching but I'm doing well off of these dance moves. ETF's work, for the drop $UVXY and for the turn $SSO. I posted, that in this type of markets, ETF's, work really well. Traders are making huge profits, off of these moves. Either watch or join-up with these traders.
champ: @CraigReynolds #Full-Timers #Never #until --- This morning I was expecting a drop, 2 to 4 bars on the 5- min, now it might be too late for $SVXY long, the the opposite of $UVXY short but I will never swing either...#Never. Need to Paper-Trade, until you're ready, with your plan on entry, size and exit.
CraigReynolds: @champ $SVXY $UVXY #Full-Timers #Never #until #Never Paper trading most ideas from SMM. Learning the mechanics of swinging. My problem is waiting to long when something goes up thinking it will continue even after it goes down, generally faster than up. Need to establish in my mind, say 1 or 2 red bars then get out. Easier said than done.
CraigReynolds: @champ $SVXY $UVXY #Full-Timers #Never #until #Never On $UVXY was watching, in this trade, when it hit 43, stayed a while, then around noon, in 10 min, 2 red -- 5 min bars dropped to $40 something. After 1 5 min drop watched then bang again. Learning and thyanks for help.
champ: @CraigReynolds $SVXY $UVXY #Full-Timers #Never #until #Never --- We talked about that before...don't wait too long.. to take profits. #Take- a-look at the 10 day chart, on the 60 min daily bar, over the weekend. These dance moves started on 5/1, off of Trade-News.
CraigReynolds: @champ $SVXY $UVXY #Full-Timers #Never #until #Never #Take- I know, like I said it is difficult for my greedy bones at times. Developing mechanic that I will do the same thing at all times and forget my thinking and reasoning.
champ: $UVXY @ $41.00.....this could have been back-in entry...will find out. No clue on how the markets are going to close....
champ: $UVXY, are you ready....
champ: $SPY $UVXY...it sure looks like the markets are guessing, that the new tariffs are on hold, as negotiations continue. We will find out tonight.
champ: ...
......This is one of many ETF targets, for Day-Trades, I like these also, $UVXY $SVXY $SSO $LABU $LABD $FAS $TQQQ $SQQQ and many others, but only on certain days, but if your not ready, you will always miss #Entry-Timing. You can pick-up an extra $ ...
champ: $UVXY....HOD
champ: $DJI is down ---330 points @ 26,090...more news on the trade tariffs/...He is back....Vice Premier Liu He, will be back in Washington, leading the Chinese delegation. This news could help to hold-up the markets, a little. But the market really needs to hold this level on the $DJI 26,000. However, the markets sure looks like they are going lower. $UVXY $SQQQ, these are a couple day-trades, hedges that I'm in. .....The #problem is ...even if they come-up with...a short-term agreement, that won't happen until Thursday, that is something to think about, are we going to be able to hold this market level, until the close on Thursday.
champ: $UVXY...turned off of the high..and the $DJI, moving off of LOD, turned....that first turn didn't last very long, now we will see if they will try again. Looks like the Machines, could be in play, they turned the markets on Monday, let it happen..again.
CraigReynolds: @champ $UVXY $DJI Do you always close out positions in $UVXY or like ETF's at close or swing sometime?
champ: @CraigReynolds $UVXY $DJI ---- Yes, I always take it off before the close. I'm holding a stock position.
champ: $UVXY...HOD
champ: @riskmanager $SPY $DJI $AMZN $STNE $VLO $PTEN #repositioning --- Know real way to know, at this point.....but I started taking profits off on Monday and posted ....but I don't have anything left, that I want to take profits on, for now, but that could change at anytime. ......I have a few spec day-trades going on now....$AMZN is one at $1,904...and $UVXY is another. My account are up a little today but watching closely now. $MMM and a few other stocks are effecting the markets. ......The bottom line is.....I waiting to see how it goes with $AMZN. However, I'm also already set-up, for the markets to turn off the high....but that being said...I still make my market decisions #daily....nothing has really changed for me ...#Yet. LOL
champ: $UVXY + $2.00 $SPXU $0.80 $SQQQ $0.33 ....had some great moves this morning...but now zig-zagging....I have been trading these ETF's. Still holding....and I will move back in with size, if I get the opportunity.
CraigReynolds:
Sluggo: $TVIX I use this to counteract some downside while I hold long positions that are still working. It takes some of the pain away. I don't hold it long, but it is down at it's bottom and showing some upside. Same with $UVXY.
champ: @Imortalz1 $GOOGL $FB $AAPL $HD --- I understand, I have it right in front of me, all day-long, everyday. ...I have been Day-Trading ..$UVXY, today. I agree, about what you said.....about the yellow light, go slow...but the #Red-Light is on for most.. #Stop, No new entries at all, until a turn. I posted that everyone should be on hold, on any new entries....this is a wait, for market-direction. .....My post was about, watching those stocks for market direction, if they start to turn fast, that could be a #sell-signal, to start to take a little profits off. However, as of now, this is just traders...and a few #CopyCat, profit sellers. Nothing major going on, at this time...IMO...but need to really pay close attentions. If you watch these stocks, you will #know what to do, that was my point....and Thanks, for the reply.
champ: $SPY $DJI ----- Not much off anything going on, I'm just a spectator, for now. The Day-Traders, that feel like they know what is going on, are hoping to get lucky, are chopping around...chop/chop. $GOOGL, is outperforming $AMZN, for now...NP's. $UVXY...this could bounce...NP...but I'm loaded.
PJMR11: $UVXY HOD
champ: $DJI ---- The News this morning is....this drop was triggered early this morning, in the pre-market ..(PM)... because of the European Markets. All the economic indicators continue to drop.... recession is knocking on their door...and it is real. They haven't been able to correct all of the EU economies. The news is all the EU countries are in or near recession. The first drop always turns ....but now the question is.....is this drop going to continue. $UVXY $SPXS $SDS $SQQQ $SCO ...if you watch these ETF's, we might find out.
lostsheep: @champ $DJI $UVXY $SPXS $SDS $SQQQ $SCO I heard driving to work that Australia lowered interest rates. Typically not the sign of global strength and demand from a commodity weighted economy.
bRobert: @champ $DJI $UVXY $SPXS $SDS $SQQQ $SCO Quantitative easing for every one. Next round is on me. China, Europe . USA...In an interview, Yellin said the discussion is open for lowering rates.
Visit the Trading Forum to join in the discussion.
| | |
| --- | --- |
| Stock Price | $USD 30.37 |
| Change | 0.00% |
| Volume | 29,272,400 |
The investment seeks daily investment results, before fees and expenses, that correspond to three times the inverse (-3x) of the daily performance of the Dow Jones U.S. FinancialsSM Index. The fund invests in derivatives that ProShare Advisors believes, in combination, should have similar daily return characteristics as three times the inverse (-3x) of the daily return of the index. The index measures the performance of the financial services sector of the U.S. equity market. ProShare Advisors uses a mathematical approach to investing. It is non-diversified.
Request Video of UVXY
Already a member?
Sign in here.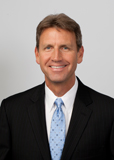 Dan Fitzpatrick
Stock Market Mentor gives you EVERYTHING you need to succeed in the market; all in one place. How easy is that? Dan Fitzpatrick and his elite community of traders share trading ideas, strategies and much more. Dan Fitzpatrick--a world class Technical Analyst, trading coach and regular CNBC contributor--gives you access to all of this with a 30 day trial membership for just $7.77. Get started TODAY and start trading better TOMORROW with the following premium content:
Nightly video Strategy Sessions with a game plan for tomorrow
Got a stock you want Dan to look at? Just ask.
Patent pending video alerts instantly delivered to you when one of Dan's trading signals is triggered. This is not your typical price alert. This is a short video explaining the action you need to take to make money. No more "Woulda, coulda, shoulda"
Access to over 71,800 stock analysis videos
Access an ever expanding library (71,800) of educational videos that will save you time and make you money
Join a team of friends and traders that have one thing in common; a burning desire to succeed.

Become a Member Today!
Gain immediate access to all our exclusive articles, features, how-to's, discussion group and much more...
Satisfaction Guaranteed!
Your Stock Market Mentor membership comes with a 30 day, no questions asked, 100% money back guarantee!