Veeva Systems Inc. Class A (NYSE:VEEV)
Bands Volume 200 SMA 50 SMA 20 SMA Videos Alerts Articles Events

mopick: $VEEV, ATH
kbrowe: @mopick $VEEV Great company and earnings growth, a cloud favorite. And cloud is working today. Long core position from below.
bRobert: $CRWD. VERY steady walk up WEEKLY breakout continuation testing IPO high , Longer term. $150+. from the nice WEEKLY cup base $$$ were flowing into the CLOUD space and many of our favorites saw nice moves $ADBE. nh print. Very steady climber. Great employee $VEEV nh print. after long consolidation a high base breakout with a target $240 $TEAM $RNG $AYX W s. awaiting triggers $CRM. It sells off on earnings. then bores you to death via consolidation then pinches/breakout $195. target 1. $TTD. $400. flag target still in motion. Flag from $320 - $360 Many others. Look around They always come back to the clouds. Indispensable to business in our new economy.
Motorman: $VEEV ER AMC
bRobert: @debeers $CRM I don't own it Chart Too sloppy $MDB $WIX $VEEV others much more polite
pebbles: @Auto $MRNA $VEEV working with $MRNA. maybe one to watch. CEO on FoxBus RHRN.
kbrowe: $VEEV Flirting around the $200 resistance level again.
kbrowe: $VEEV at new ATH. Cloud is working after $NOW reported last night.
debpatel: @DAN Good morning. what are your thoughts on $VEEV? They dont report until May 27th. Do you see any sign of exhaustion. Just wanted to get your opinion on it for short and medium term .
DAN: @debpatel $VEEV Hi @debpatel. Hope you're doing well. I don't see any signs of exhaustion in the stock. If you zoom out and look at the weekly chart, you'll see that it's just popped out of a volatility squeeze. So I think it has a lot more room ...
debpatel: @DAN $VEEV Doing well sir. Thank you for your time and analysis on $VEEV.
DAN: @debpatel $VEEV Sure. My pleasure, debpatel.
MindyTV: I would like any insights to $VEEV. I am new to Stock Market Mentor and still in learning mode and greatly appreciate you Dan and the forums.
scottrades: @MindyTV $VEEV Welcome to the website! $VEEV looks good here. It's holding up in trend along the Daily 8EMA. If you're in the stock consider a stop around 177.
pbrown38: @scottrades $VEEV I asked about this yesterday and decided to keep to my guns to focus on the weekly. Glad I did.
scottrades: @pbrown38 $VEEV Good work! Low Volume today but I think you're in a good spot.
pbrown38: @scottrades $VEEV Got an alert at the 8ema just to get my eye back on it if it decides to break down
pbrown38: @scottrades $VEEV BTO on 4/15 after somewhat of a breakout day and told myself to focus on weekly chart as it is showing a big break of a moderate squeeze. Only thing it is tough in this environment to keep focused on longer term. Should I ring the bell on some profits or keep to original thesis on the weekly chart. Still holding above 8ema on daily chart.
cgendro1: @pbrown38 $VEEV not @scottrades but you have a nice gain assuming you bought on the open of the 15th. It's pretty extended on the daily but walking the upper BB. It reports on 5/27. You could sell a portion to lock in some nice gains and let the rest run with a trailing stop on the remainder. In this market, I sell some because it's volatile and I hate to give up gains :)
scottrades: @pbrown38 $VEEV It still looks good on the Weekly, but the daily chart is signalling a slight pullback because it's at the top of the range. You could put a stop at the initial low of tomorrow and then see how it trades. Remind me in the morning to take a look at it!
pbrown38: @cgendro1 $VEEV TC2000 showing earning on 6/3. I thing I have verified that via other websites
kbrowe: $VEEV broke above resistance, and at a ATH
scottrades: $VEEV moving higher.
CdrJake: $VEEV is ZOOM for the pharmaceutical and medical fields. Is zooming today to ATH
Herb: @CdrJake $VEEV Wow. Haven't looked at it in a while.
twinvest: $VEEV Working and great IBD fundamentals and RS. $177 and new high and blue sky area might equate to a more reliable or convincing breakout. Good luck everyone
issues: Lots of new stocks on IBD this week: $ADBE $AMD $AMZN $ANSS $ASML $ATSG $BMY $BRBR $FTNT $HLI $ISRG $LHX $MNST $MSFT $PGR $QLYS $SIMO $VEEV $WUBA $ZM.

These are taken off and replaced by the above stocks:
$ARE $AUDC $CAG $COLD $CSGP $DQ $EA $EDU $EH ...
jonwest88: $VEEV above two previous tops in March, ~ 150 and ~ 151 now > 155. Heading to 167? "The customer relationship management (CRM) product developed by Veeva Systems (NYSE: VEEV) is seeing ten times more usage during the novel coronavirus (COVID-19) outbreak, the company's CEO Peter Gassner told CNBC."
rams: @jonwest88 $VEEV - I think, you are right... heading to 167 ... look like. Thanks.
traderbren: @Tango - love it! LOL Hence the junkiness in the market trying to find a stable footing. Thankfully I set targets on many positions which got taken out before falling back...namely, $VEEV, $TDOC, $MRNA.
Herb: $VEEV has had a good week. np
scottrades: My notes: $VIX No "investing" for me until this breaks trend $SPXL / $TQQQ Going Up...Trade the flow. $SPXS / $SQQQ Going Down...Trade the flow. $NUGT / $JNUG Yikes. $DWT Looks toppy. Watch $USO in case we get a bounce. $MRNA Watch above 32.80 $PTON Guess where this got rejected… $VEEV Watch above 141 $AKAM Back above the 50 Day $ZM Starting to curl.. Watch 120
traderbren: $VEEV - clearing the 50 dma after yesterday's whipsaw action. NP
traderbren: $VEEV - a gap & crap! NP.
shoredriver: $VEEV$CDLX...report tonight.....
debeers: $VEEV-UP on earnings. Very nice report so we should have another day or so down in the market in my opinion and then i'll start buying.
jonwest88: @Mikev200 $SSO Great. I attended the webinar this am and bought some ~ 128.5 and heard Dan say "if after 15 minutes the price is below the opening print, don't stay long." Also there was some talk about bull traps. BY 1010 I had to move o ...
Mikev200: @jonwest88 $SSO $NFLX $QQQ $RDFN $GOOGL $VEEV I was also at the webinar. Also did 2 quick earlier trades on $SSO, one +$ , one --$, both small. I've been trading the markets a LONG time. ( LOL). I try to lern a little at a time from @Dan ( I'm a slow learner! ) From experience I know what it means when Dan says, " don't lose your dough". I only took this trade today being able to sit and watch it, while raising my stop every 10 min. or so. As much as I wanted to hold it overnight, this is not a market for that, I don't wanna lose my dough! Your right, I was thinking bull trap to, but it took off and finished strong unlike earlier. Anyway, Good luck tomorrow!
issues: Off IBD 50: $ADBE $AMAT $AMD $BMY $CBRE $CDW $DHI $EPRT $FNV $FISV $FTNT $GOOGL $GPN $HQY $ICHR $JBL $LULU $MA $MSFT $SRC $PLNT $STNE $TROW $TRU $UCTT $VEEV $WEX
Herb:
issues: @Herb The following stocks were taken off the IBD 50 and replaced with the ones below: $ADBE $AMAT $AMD $BMY $CBRE $CDW $DHI $EPRT $FNV $FISV $FTNT $GOOGL $GPN $HQY $ICHR $JBL $LULU $MA $MSFT $SRC $PLNT $STNE $TROW $TRU $UCTT $VEEV $WEX
Herb: @issues $ADBE $AMAT $AMD $BMY $CBRE $CDW $DHI $EPRT $FNV $FISV $FTNT $GOOGL $GPN $HQY $ICHR $JBL $LULU $MA $MSFT $SRC $PLNT $STNE $TROW $TRU $UCTT $VEEV $WEX Thanks.
sierramp: $VEEV Baird initiates coverage at Outperform, PT $184.00
ReneeH: $VEEV doing it's thing to prove itself above daily 200ma.
kbrowe: @ReneeH $VEEV Finally! A core holding for me, with cost basis way below. Been consolidating for a while, and hoping this is a breakout above resistance about $145. I think it was on the SMM growth list a while ago. ER Mar 3.
sierramp: @ReneeH $VEEV Good to see it above 2-5 HOD.
Amykris: $VEEV looking like it is squeezing on weekly and wants to go higher
CKM8888: @Dan Newbie here, just working my way through the #FastTrackOrientation videos. I just finished some homework creating a watchlist using a #MovingAverageMatrix covered in Video 17. This is definitely not in my wheelhouse so I'm practicing while I learn. Here's the short list of stocks that looked interesting based on my understanding of the material. I'm curious to know if I'm getting it – would these have made your watch list based on the criteria in that video? $CHKP, $UAA (but they report ER Tues BMO), $TCBI, $VEEV, $ZUO, $IPGP, $PFPT Thanks!
DAN: @CKM8888 $CHKP $UAA $TCBI $VEEV $ZUO $IPGP $PFPT #FastTrackOrientation #MovingAverageMatrix Welcome, CKM8888. Happy to have you here. You're on the right track. Here are my thoughts:

$CHKP -- Yes. Trying to break out of a base, but still not in ...
DAN: ...
$VEEV -- Good setup here off long base. Alert $155.

Requested Videos
$FORM -- Chart of the day by Scott Jan 17 on the squeeze break out. Pulled back to support now. Could you take a look at Marketsmith growth data please. Has it run to far? M ...
woodman: $VEEV getting interesting.
Amykris: @woodman $VEEV waiting for it.. long
kbrowe: @woodman $VEEV Core position with long term hold, cost basis way below. Been waiting for the breakout and move back up to the highs. Earnings reporting Mar 3.
DAN: ...
$VEEV -- Good setup here off long base. Alert $155.

Requested Videos
$FORM -- Chart of the day by Scott Jan 17 on the squeeze break out. Pulled back to support now. Could you take a look at Marketsmith growth data please. Has it run to far? M ...
Motorman: $VEEV above 200D and 50W
Amykris: @Motorman $VEEV it's been squeezing on the weekly. Long
Amykris: $VEEV looking like a squeeze on the weekly. Not sure if it applies like it does on the daily but moving in the right direction out of it.
scottrades: $VEEV Pushing through the 50 Day on good volume.
mopick: @scottrades $VEEV, let's see if it can surmount the $150 barrier?
issues: @scottrades $VEEV It broke through $150 and I added. Thank you Mopick!
jonwest88: $VEEV moved above Dec 19 high of 148.49 to 150.33, backing off to 148. above BB's, above 10 and 20 day m.a.'s. Rising 200 day m.a. but resistance above @150.63.
bknpdx: @jonwest88 $VEEV Watching this one as well, seems to be setting up (weekly chart). I have an alert set at $151, just above the 200dma. Target is $200-$210.
bknpdx: @bknpdx $VEEV Better chart of weekly with MACD
bknpdx: @bknpdx $VEEV and guppy weekly chart (and price-at-volume).
cb: $VEEV Possible Entry RHRN
bRobert: @cb $VEEV Potential long term spec turnaround play Defined risk Stop LOD np Old favorite
86944T: @Ringo Here's my 59 min watch list for this morning. $ULTA $TTD $DOCU $AMZN $CMG $VEEV $CRWD $SAGE $RTN $YEXT $PD $RH $FTNT $ZM. They could be shorts or bounces. Just keep scrolling thru them an see if anything works in either direction.
bRobert: $VEEV Watching for early phase 3 type move next week (green print candle) and low risk entry Waiting for it
baronp0329: @jwstich $VEEV $KEYS $VEEV must have been a good Conf Call, up 4% this morning!
yongli: $VEEV on Black Friday Sale !
Herb: $VEEV wtf? Did the guy say the wrong thing at the conf call?
traderbren: $VEEV -- took a flyer on the Jan 150 calls this morning after seeing $VEEV firm up off the 50 dma.
CraigReynolds: @Herb $VEEV ???? Not sure
baronp0329: NP Veeva Systems Q3 EPS $0.60 Beats $0.54 Estimate, Sales $280.9M Beat $274.78M Estimate $VEEV pro.benzinga.com @benzinga
jwstich: @baronp0329 $VEEV Conf. call in 2 minutes. Also for $KEYS in 2 minutes
StockMarketMentor: A Price Alert has been triggered for $VEEV Veeva Systems Inc. Class A. Click here to view associated video clip: http://stockmarketmentor.com/stockanalysis.html?ticker=VEEV&clip=115946
Lavrock: @StockMarketMentor $VEEV Earnings tomorrow, Nov 26th, AMC.
shoredriver: @StockMarketMentor $VEEV ....Earnings after Tues..opts look like an approx 9% ish move either way....
bRobert: $CLDR . VERY ORDERLY PRICE ACTION TECHNICALLY POLITE $VEEV . $177 . W TARGET . $137 bottom of W . $157 . top of W . $157 + (157 - 137) = $177 target . Software /clouds . back with a vengeance . Look at the WEEKLY . Consolidation of the breakout run from $80 to $180 Similar to 2018 . pb/consolidation to the 50 WEEK after run from $60 - $110 . HEALTHY . Holding Partials/hedged
mariner: $VEEV Looks like a total crapshoot.
shoredriver: @mariner $VEEV ...most are......pick your color and spin the wheel......
DAN: ...
$VEEV -- former GSL. Earnings tomorrow.
$FND -- Another higher low. But this is a risky buy here. Stop would go under 200-day MA
$INCY -- Breakout from an 8 month base.
$SPLK -- Broke to new high above $143.70. 108% 3-5 yr growth rate.
$RH -- Ru ...
gwenzee: @DAN $BOOT $SPY $DJI $DJT $MDY $IWM $COMPQX $GSX $FLT $INMD $PAYC $DAVA $PLMR $EDU $CPRT $RGEN $PRFT $APPS $VEEV $FND $INCY $SPLK $RH $ALLK $SNBR Correction: RH reports Dec. 4 AMC. You have it reporting on the 2nd which is what TC2000 has. They are wrong. Pays to double check.
Bruceavd: $VEEV - above 50 dma. entering upward phase. earnings in few days though. taking entry.
Margi1983: $VEEV Looks like this is struggling to get through the 150 MA..Long from the last bottom of 139 but getting close to hitting the cash register
Margi1983: $VEEV. Nice bounce off 139 support and now above the 50 and 20 MA. Long and moving my stop up to 147.05
bRobert: @Margi1983 $VEEV Many of the IBD 50 alumni are coming back This wedge breakout can go a lot higher
cb: $VEEV Bounced @9:40 off the LOD
Margi1983: $VEEV Has support at 139.16. Bounce trade? Up 1.7% to 142 now. Has good fundies but is still below the 200 and 50. Watching for a break of the 200 at 144.26
cb: $VEEV Ugly Today, volatile normal for this ticker, Entry @ 140.50
cb: $VEEV Bottom of range Bounced
cb: $CYBR $VEEV Buying taking place going into the close
issues: I bought the following: $EGO $WGO $OLLI $W $TXN $VEEV $ORN $ANET (tight stop at $187) sold $RCII $DG (partial) $APLE $TWLO
cb: $VEEV Bounced off the 200 day
DAN: ...
$VEEV -- setting up out of a low squeeze. Alert $157.50

Hope this helps.

--Dan


spmeyers: @DAN $STNE $SPX $NDX $MTUM $FFTY $XHB $LGIH $HOV $MDC $TMHC $PLMR $IBP $GLOB $BOOT $LULU $EDU $ESNT $VEEV seems a bit late for IBP entry, no? it's at top of the channel; earlier today you wrote about waiting for the pullback
cb: $VEEV Did this bounce right at support today, looks like it did , will it hold??
bRobert: @cb $VEEV Check back with me next week. I should have an answer for you. ;) Trading bounce off lower channel with stop < LOD No guarantees . Just risk management
BellaVino: @cb $VEEV Watching too. Today the 50SMA is resistance. That rising wedge on declining volume could not be good though. I'll watch for now.
DAN: @spmeyers $STNE $SPX $NDX $MTUM $FFTY $XHB $LGIH $HOV $MDC $TMHC $PLMR $IBP $GLOB $BOOT $LULU $EDU $ESNT $VEEV I didn't say I was waiting on a pullback on IBP today.
Visit the Trading Forum to join in the discussion.
| | |
| --- | --- |
| Stock Price | $USD 273.45 |
| Change | 0.70% |
| Volume | 386,547 |
Request Video of VEEV
Already a member?
Sign in here.
Earnings
November 24th, 2020 - 2021 Q3 Earnings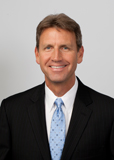 Dan Fitzpatrick
Stock Market Mentor gives you EVERYTHING you need to succeed in the market; all in one place. How easy is that? Dan Fitzpatrick and his elite community of traders share trading ideas, strategies and much more. Dan Fitzpatrick--a world class Technical Analyst, trading coach and regular CNBC contributor--gives you access to all of this with a 30 day trial membership for just $7.77. Get started TODAY and start trading better TOMORROW with the following premium content:
Nightly video Strategy Sessions with a game plan for tomorrow
Got a stock you want Dan to look at? Just ask.
Patent pending video alerts instantly delivered to you when one of Dan's trading signals is triggered. This is not your typical price alert. This is a short video explaining the action you need to take to make money. No more "Woulda, coulda, shoulda"
Access to over 73,900 stock analysis videos
Access an ever expanding library (73,900) of educational videos that will save you time and make you money
Join a team of friends and traders that have one thing in common; a burning desire to succeed.

Become a Member Today!
Gain immediate access to all our exclusive articles, features, how-to's, discussion group and much more...
Satisfaction Guaranteed!
Your Stock Market Mentor membership comes with a 30 day, no questions asked, 100% money back guarantee!