Veeva Systems Inc. Class A (NYSE:VEEV)
Bands Volume 200 SMA 50 SMA 20 SMA Videos Alerts Articles Events

cb: $VEEV Possible Entry RHRN
bRobert: @cb $VEEV Potential long term spec turnaround play Defined risk Stop LOD np Old favorite
86944T: @Ringo Here's my 59 min watch list for this morning. $ULTA $TTD $DOCU $AMZN $CMG $VEEV $CRWD $SAGE $RTN $YEXT $PD $RH $FTNT $ZM. They could be shorts or bounces. Just keep scrolling thru them an see if anything works in either direction.
bRobert: $VEEV Watching for early phase 3 type move next week (green print candle) and low risk entry Waiting for it
baronp0329: @jwstich $VEEV $KEYS $VEEV must have been a good Conf Call, up 4% this morning!
yongli: $VEEV on Black Friday Sale !
Herb: $VEEV wtf? Did the guy say the wrong thing at the conf call?
traderbren: $VEEV -- took a flyer on the Jan 150 calls this morning after seeing $VEEV firm up off the 50 dma.
CraigReynolds: @Herb $VEEV ???? Not sure
baronp0329: NP Veeva Systems Q3 EPS $0.60 Beats $0.54 Estimate, Sales $280.9M Beat $274.78M Estimate $VEEV pro.benzinga.com @benzinga
jwstich: @baronp0329 $VEEV Conf. call in 2 minutes. Also for $KEYS in 2 minutes
StockMarketMentor: A Price Alert has been triggered for $VEEV Veeva Systems Inc. Class A. Click here to view associated video clip: http://stockmarketmentor.com/stockanalysis.html?ticker=VEEV&clip=115946
Lavrock: @StockMarketMentor $VEEV Earnings tomorrow, Nov 26th, AMC.
shoredriver: @StockMarketMentor $VEEV ....Earnings after Tues..opts look like an approx 9% ish move either way....
bRobert: $CLDR . VERY ORDERLY PRICE ACTION TECHNICALLY POLITE $VEEV . $177 . W TARGET . $137 bottom of W . $157 . top of W . $157 + (157 - 137) = $177 target . Software /clouds . back with a vengeance . Look at the WEEKLY . Consolidation of the breakout run from $80 to $180 Similar to 2018 . pb/consolidation to the 50 WEEK after run from $60 - $110 . HEALTHY . Holding Partials/hedged
mariner: $VEEV Looks like a total crapshoot.
shoredriver: @mariner $VEEV ...most are......pick your color and spin the wheel......
DAN: ...
$VEEV -- former GSL. Earnings tomorrow.
$FND -- Another higher low. But this is a risky buy here. Stop would go under 200-day MA
$INCY -- Breakout from an 8 month base.
$SPLK -- Broke to new high above $143.70. 108% 3-5 yr growth rate.
$RH -- Ru ...
gwenzee: @DAN $BOOT $SPY $DJI $DJT $MDY $IWM $COMPQX $GSX $FLT $INMD $PAYC $DAVA $PLMR $EDU $CPRT $RGEN $PRFT $APPS $VEEV $FND $INCY $SPLK $RH $ALLK $SNBR Correction: RH reports Dec. 4 AMC. You have it reporting on the 2nd which is what TC2000 has. They are wrong. Pays to double check.
Bruceavd: $VEEV - above 50 dma. entering upward phase. earnings in few days though. taking entry.
Margi1983: $VEEV Looks like this is struggling to get through the 150 MA..Long from the last bottom of 139 but getting close to hitting the cash register
Margi1983: $VEEV. Nice bounce off 139 support and now above the 50 and 20 MA. Long and moving my stop up to 147.05
bRobert: @Margi1983 $VEEV Many of the IBD 50 alumni are coming back This wedge breakout can go a lot higher
cb: $VEEV Bounced @9:40 off the LOD
Margi1983: $VEEV Has support at 139.16. Bounce trade? Up 1.7% to 142 now. Has good fundies but is still below the 200 and 50. Watching for a break of the 200 at 144.26
cb: $VEEV Ugly Today, volatile normal for this ticker, Entry @ 140.50
cb: $VEEV Bottom of range Bounced
cb: $CYBR $VEEV Buying taking place going into the close
issues: I bought the following: $EGO $WGO $OLLI $W $TXN $VEEV $ORN $ANET (tight stop at $187) sold $RCII $DG (partial) $APLE $TWLO
cb: $VEEV Bounced off the 200 day
DAN: ...
$VEEV -- setting up out of a low squeeze. Alert $157.50

Hope this helps.

--Dan


spmeyers: @DAN $STNE $SPX $NDX $MTUM $FFTY $XHB $LGIH $HOV $MDC $TMHC $PLMR $IBP $GLOB $BOOT $LULU $EDU $ESNT $VEEV seems a bit late for IBP entry, no? it's at top of the channel; earlier today you wrote about waiting for the pullback
cb: $VEEV Did this bounce right at support today, looks like it did , will it hold??
bRobert: @cb $VEEV Check back with me next week. I should have an answer for you. ;) Trading bounce off lower channel with stop < LOD No guarantees . Just risk management
BellaVino: @cb $VEEV Watching too. Today the 50SMA is resistance. That rising wedge on declining volume could not be good though. I'll watch for now.
DAN: @spmeyers $STNE $SPX $NDX $MTUM $FFTY $XHB $LGIH $HOV $MDC $TMHC $PLMR $IBP $GLOB $BOOT $LULU $EDU $ESNT $VEEV I didn't say I was waiting on a pullback on IBP today.
stairm01: @Ringo $DAN $VEEV $VEEV $SAM $MELI $ODFL $XPO $IYT $CX $BA $SPLK $ABMD $ALGN $SDC $ALGN $SDC $ALGN $SDC $CC $UAL $EHTH $HIIQ $MRCC $MRCC $ABBE $STNE $SPX $NDX $MTUM $FFTY $XHB $LGIH $HOV $MDC $TMHC $PLMR $IBP $GLOB $BOOT $LULU $EDU $ESNT $VEEV $IPB $ ...
scottrades: $VEEV Back above the 50 Day.
cb: $RACE $VEEV Long from below....
bRobert: @cb $RACE $VEEV Ferrari out of the repair shop $165 w target
scottrades: ...
$VEEV closed above the 50 Day. Support just below.
$DOCU Short base.
$APHA No base. Short swing trades only.


issues: Bought the following (good work Scott on last night's mentoring)! $WTR $GLOB $WDAY $FIVE $ZYXI (flag) $SQ $PPC $PAYX $PPC $VEEV $NVCR. Happy trading to you!!
bRobert: $VEEV . . Strong reversal . Looking for positive price action to develop
cb: $RACE $VEEV A little bounce here
bRobert: @cb $RACE $VEEV RACE . $135 . still in the conversation. Ferrari needs technical repairs or engine blows $VEEV . Is trying to form a bottom but could easily drop another shoe in a downturn .
Sluggo: @jr3345 $HIIQ $CGC $CRON $CGC $CRON $CGC $CRON $KBH $LGIH $FB $BYND $MCD $BYND $MCD $BYND $MCD $BYND $MCD $SPR $BA $QQQ $QQQ $ITB $LGIH $HOV $JBL $BA $SPY $XHB $ITB $SPY $XHB $ITB $SPY $XHB $ITB $CGC $CRON $HEXO $TLRY $VFF $URI $HRI $I $VMI $ALGN $I ...
Sluggo: @bRobert $HIIQ $CGC $CRON $KBH $LGIH $FB $BYND $MCD $SPR $BA $QQQ $ITB $HOV $JBL $SPY $XHB $HEXO $TLRY $VFF $URI $HRI $I $VMI $ALGN $BX $KKR $SYK $KLAC $LRCX $TLT $XLU $GDX $XLF $JPM $GS $C $NOW $GOOS $ZBRA $psx $GOOGL $GLD $MTUM $FND $ESNT $CPRT $HX ...
debeers: $VEEV-Forum members who've held in the now or in the past any opinion on this one now? Thanks in advance for your help. NP
spmeyers: @debeers $VEEV can't speak to the fundies, but the chart looks like this rebound has stalled at resistance; down-sloping 50-day not so good also; more likely to test 200-day IMHO
debeers: @spmeyers $VEEV -thanks, spmeyers.
indigo1948: @debeers $VEEV -I have owned in the past and made some money with it. Over 84 per cent of the float is owned by institutions. Cloud based company that can be quite volatile and has had a tremendous run-up in 2019. I will watch it to see when and if it breaks the 50dma to see what support it has at that level before considering a re-entry. Institutional buying should be very evident. Hope the foregoing is of some benefit.
debeers: @indigo1948 $VEEV - you are always a great help to me, indigo and i should mind my manners and thank you more often. THANKS
bsafriet: @debeers $VEEV consolidating/base building. Forming the right side of a cup base, a little deep at 23%. IBD gives it a 99 composite rating, 99 EPS rating, and SMR an "A" rating (sales, margin, and ROE). I'be Been trading BuPS on ...
debeers: @bsafriet $VEEV -Thanks so much-bsafriet. Familiar with the fundies and their track record is outstanding.I appreciate all of your advice. Continued success to you.
bsafriet: @debeers $VEEV Thank you and same to you. Go $BA! Leap calls finally paying off!
MtChet: $VEEV - Crossed above the 20-day...long
baronp0329: @bsafriet $SLV $PAAS No specific idea why Silver as well as Gold went. I had an $SLV and $GLD alert that activated, so I looked for a good entry. I saw your $VEEV trade on the OMM side, but was too busy studying other charts on a very slow and boring day. Will review VEEV tomorrow.
Robert1965: $VEEV up to144.28 from 138.20, looks like a double bottom at 138.00
cb: $VEEV watching the others run I missed a great buy on this one
cb: $VEEV @Aragorn Is this a inside week and down trigger....??? appreciate your post and trying to learn these types of triggers and Strategies. Thanks
Aragorn: @cb $VEEV yes it was 155.18 below that was a short
Bogeyboy: Stops paid off for me this morning. I was golfing and when I got to the office I saw that triggers were pulled on $SHOP, $PAYC, $AYX, $VEEV, $KL, $EXAS. My only snafu is I forgot to change number of shares on $AYX when I added to my position. Still holding 20 shrs. on that one. $SHOP is still half position for me with cost basis at $337. Hopefully it holds here are returns to the upward trend.
jknyborg: $VEEV. SL saved me here.
JoeTrader: $VEEV I started a small short position on $VEEV at around 148...Tgt = 134, Stop 155.50
cb: @coldmeco819 $VEEV I bought a "small" Long term hold a bit ago
spmeyers: @coldmeco819 $VEEV break of support on volume; if I was long I'd have been stopped out at 151; not too late to sell
cb: @Aragorn $VEEV Thanks my friend, I appreciate ALL Your Post!!!
Aragorn: @cb $VEEV :)
bRobert: $VEEV $140 h& s target close Long puts Sold partials
DAN: ...
COTD: VEEV -- testing the 150-day MA. Buying? What's your timeframe, and where is your stop?
Note: Biggest mistake that I've seen is trading too much, and for the wrong reasons.
Think trading is buying and selling.
Chasing a stock so y ...
DAN: ...
7. $VEEV – carving out a base. This could go either way. This is the only stock on the GSL that I don't own.
Others I am watching:
8. $TRHC – just weak in a few things. But good entry here for early buy.
9. $GSHD – pushed ...
Sluggo: @DAN $TMUS $SPX $DJI $MDY $IWM $NDX $GLD $NUGT $SLV $ROKU $COUP $CPRT $HXL $OLED $SHOP $TWTR $VEEV $TRHC $GSHD $LULU $IIPR $T $SNAP $TSN $PPC $RGEN $LYFT $UBER $KNSL $AMZN I cant find the third video today. Weird?
Nepenthe: $VEEV Why do I have this sneaky suspicion that this will fall below support?
bogiedog1:
bRobert: @Nepenthe $VEEV Set stop and forget about it if long
Nepenthe: @bRobert $VEEV Oh, it's there. But I do check in occasionally to see where it's at, and didn't particularly like the price action on a day when the market's up, or green, or bouncy or whatever. That's all. Cheers.
Robert1965: $VEEV have stop set at 154.50. lools like it be hit
Robert1965: @DAN $VEEV is time to exit this
Spotdog: @Robert1965 $VEEV Check
issues: @Robert1965 $VEEV stop set at $152.55.
Robert1965: @Nepenthe $VEEV Fidelity has support 157.54, bought 157.47,
jonwest88: @Robert1965 $VEEV unloaded most recent add for a st loss of 4%, and unloaded 50% of my LT portfolio holding of VEEV too. Also sold all LT holding of $TEAM and $TTD earlier this am on the rebound
Robert1965: @jonwest88 $VEEV sold all today at a loss 5% Bought JPM yesterday at 107.75 sold today at 10.17
DAN: ...
6. $VEEV – testing support. I would not buy this here.
7. $TEAM – Picking up steam.
8. $WING – holding at 50-day MA. Stop around $96. Alert $100.30
9. $MSFT – Alert $140
10. $TWTR – breakout on average volume.
11 ...
Rjeletrik: @DAN $SNAP $HEI is this a decent entry? Or $VEEV
DAN: @Rjeletrik $SNAP $HEI $VEEV None of the above today.
DAN: Wingstop ($WING) is back below $100. While it is testing the 50-day moving average, I just want to book profits on this. We are just a bit below 50% on it, and that's enough for me.

Veeva ($VEEV) is testing support and this is a second distributio ...
Nepenthe: @DAN $WING $VEEV $HXL $SHOP $OLED $COUP Just out of curiosity for my own trading habits, would you use the 8/28 low of 154.30, or the 8/05 low of 153.21 as a references for a stop? Cheers.
Nepenthe: @DAN $WING $VEEV $HXL $SHOP $OLED $COUP Sorry, that question pertains to $VEEV.
DAN: @Nepenthe $WING $VEEV $HXL $SHOP $OLED $COUP I'd use 8/28. That was the big turnaround day.
Nepenthe: @DAN $WING $VEEV $HXL $SHOP $OLED $COUP That's what I thought, and am using. I like to feed off of one great mind. Cheers.
Robert1965: $VEEV is not doing well stop set 153.5
DAN: $VEEV -- holding above support. This often happens at the end of the day. It is usually a bad idea to close a stock in the afternoon because it "looks" like it's going to hit your stop. Many times the prevailing intraday trend is reversed during the last 30-60 minutes of trading. Dan
DAN: ...
$VEEV -- bottom of the channel. Steep selloff. Don't buy. Have a stop.
$WING -- closed for 50% gain.
Others:
$TRHC -- Rebound today. Stop at $56.00. Alert $58.95
$ULTA -- Watch this tomorrow morning. Alert $237
$LRCX -- up on down day.
...
Nepenthe: $VEEV Expletive expletive expletive...and so it goes...
Spotdog: @Nepenthe $VEEV IBD has it on a list of the fastest growing companies of 2019
bRobert: @Nepenthe $VEEV Doing the same thing 3 days .in a row. Traders having fun . Lows respected . $MDB . same . Trading stocks in low volume pre holiday trading . Buy low . Trade small . or not at all Expect volatility .
bRobert: @Spotdog $VEEV the list can and does change. Use it as a reference and trade the chart /stock. Good company stock can go down hard particularly in a negative environment .
DAN: @Nepenthe $VEEV Where's your stop? That's the most important thing. If you bought a breakout (yesterday) for a short term trade, you should've been stopped out. If you are in for a longer term trade (like my GSL stock holdings), then your sthop should be a bit below $155. (The entry was $163.73) You could have it higher than that, but the bottom line is this: The longer your timeframe, the more you'd need to be able to withstand jiggles and wiggles within a more prominent trend. VEEV could trade sideways for another month or 2. No telling. It's still in a basing pattern with $155 as support.
Nepenthe: @DAN $VEEV Actually, my entry is 162.80, so I'm all good in the hood. I just got a bit excited due to some extra strong Pete's java, itching as I was to add above 168, yet itching equally to take some off at 170, putting me in a state of hypnotic stasis. The schizophrenia --jubilant I didn't add, self-loathing that I didn't take some off--lasted until my wife gave me a Valium, creating a state of oceanic harmony at the moment. Stop's in place. Sorry for the excitability--so uncharacteristic of my Nepenthe avatar. Cheers.
Visit the Trading Forum to join in the discussion.
| | |
| --- | --- |
| Stock Price | $USD 154.00 |
| Change | 0.32% |
| Volume | 987,371 |
Request Video of VEEV
Already a member?
Sign in here.
Earnings
May 27th, 2020 - 2021 Q1 Earnings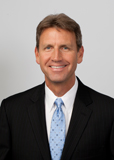 Dan Fitzpatrick
Stock Market Mentor gives you EVERYTHING you need to succeed in the market; all in one place. How easy is that? Dan Fitzpatrick and his elite community of traders share trading ideas, strategies and much more. Dan Fitzpatrick--a world class Technical Analyst, trading coach and regular CNBC contributor--gives you access to all of this with a 14 day FREE membership. Get started TODAY and start trading better TOMORROW with the following premium content:
Nightly video Strategy Sessions with a game plan for tomorrow
Got a stock you want Dan to look at? Just ask.
Patent pending video alerts instantly delivered to you when one of Dan's trading signals is triggered. This is not your typical price alert. This is a short video explaining the action you need to take to make money. No more "Woulda, coulda, shoulda"
Access to over 69,200 stock analysis videos
Access an ever expanding library (69,200) of educational videos that will save you time and make you money
Join a team of friends and traders that have one thing in common; a burning desire to succeed.

Become a Member Today!
Gain immediate access to all our exclusive articles, features, how-to's, discussion group and much more...
Satisfaction Guaranteed!
Your Stock Market Mentor membership comes with a 14 day, no questions asked, 100% money back guarantee!