Veeva Systems Inc. Class A (NYSE:VEEV)
Bands Volume 200 SMA 50 SMA 20 SMA Videos Alerts Articles Events

cb: $VEEV watching the others run I missed a great buy on this one
cb: $VEEV @Aragorn Is this a inside week and down trigger....??? appreciate your post and trying to learn these types of triggers and Strategies. Thanks
Aragorn: @cb $VEEV yes it was 155.18 below that was a short
Bogeyboy: Stops paid off for me this morning. I was golfing and when I got to the office I saw that triggers were pulled on $SHOP, $PAYC, $AYX, $VEEV, $KL, $EXAS. My only snafu is I forgot to change number of shares on $AYX when I added to my position. Still holding 20 shrs. on that one. $SHOP is still half position for me with cost basis at $337. Hopefully it holds here are returns to the upward trend.
jknyborg: $VEEV. SL saved me here.
JoeTrader: $VEEV I started a small short position on $VEEV at around 148...Tgt = 134, Stop 155.50
cb: @coldmeco819 $VEEV I bought a "small" Long term hold a bit ago
spmeyers: @coldmeco819 $VEEV break of support on volume; if I was long I'd have been stopped out at 151; not too late to sell
cb: @Aragorn $VEEV Thanks my friend, I appreciate ALL Your Post!!!
Aragorn: @cb $VEEV :)
bRobert: $VEEV $140 h& s target close Long puts Sold partials
DAN: ...
COTD: VEEV -- testing the 150-day MA. Buying? What's your timeframe, and where is your stop?
Note: Biggest mistake that I've seen is trading too much, and for the wrong reasons.
Think trading is buying and selling.
Chasing a stock so y ...
DAN: ...
7. $VEEV – carving out a base. This could go either way. This is the only stock on the GSL that I don't own.
Others I am watching:
8. $TRHC – just weak in a few things. But good entry here for early buy.
9. $GSHD – pushed ...
Sluggo: @DAN $TMUS $SPX $DJI $MDY $IWM $NDX $GLD $NUGT $SLV $ROKU $COUP $CPRT $HXL $OLED $SHOP $TWTR $VEEV $TRHC $GSHD $LULU $IIPR $T $SNAP $TSN $PPC $RGEN $LYFT $UBER $KNSL $AMZN I cant find the third video today. Weird?
Nepenthe: $VEEV Why do I have this sneaky suspicion that this will fall below support?
bogiedog1:
bRobert: @Nepenthe $VEEV Set stop and forget about it if long
Nepenthe: @bRobert $VEEV Oh, it's there. But I do check in occasionally to see where it's at, and didn't particularly like the price action on a day when the market's up, or green, or bouncy or whatever. That's all. Cheers.
Robert1965: $VEEV have stop set at 154.50. lools like it be hit
Robert1965: @DAN $VEEV is time to exit this
Spotdog: @Robert1965 $VEEV Check
issues: @Robert1965 $VEEV stop set at $152.55.
Robert1965: @Nepenthe $VEEV Fidelity has support 157.54, bought 157.47,
jonwest88: @Robert1965 $VEEV unloaded most recent add for a st loss of 4%, and unloaded 50% of my LT portfolio holding of VEEV too. Also sold all LT holding of $TEAM and $TTD earlier this am on the rebound
Robert1965: @jonwest88 $VEEV sold all today at a loss 5% Bought JPM yesterday at 107.75 sold today at 10.17
DAN: ...
6. $VEEV – testing support. I would not buy this here.
7. $TEAM – Picking up steam.
8. $WING – holding at 50-day MA. Stop around $96. Alert $100.30
9. $MSFT – Alert $140
10. $TWTR – breakout on average volume.
11 ...
Rjeletrik: @DAN $SNAP $HEI is this a decent entry? Or $VEEV
DAN: @Rjeletrik $SNAP $HEI $VEEV None of the above today.
DAN: Wingstop ($WING) is back below $100. While it is testing the 50-day moving average, I just want to book profits on this. We are just a bit below 50% on it, and that's enough for me.

Veeva ($VEEV) is testing support and this is a second distributio ...
Nepenthe: @DAN $WING $VEEV $HXL $SHOP $OLED $COUP Just out of curiosity for my own trading habits, would you use the 8/28 low of 154.30, or the 8/05 low of 153.21 as a references for a stop? Cheers.
Nepenthe: @DAN $WING $VEEV $HXL $SHOP $OLED $COUP Sorry, that question pertains to $VEEV.
DAN: @Nepenthe $WING $VEEV $HXL $SHOP $OLED $COUP I'd use 8/28. That was the big turnaround day.
Nepenthe: @DAN $WING $VEEV $HXL $SHOP $OLED $COUP That's what I thought, and am using. I like to feed off of one great mind. Cheers.
Robert1965: $VEEV is not doing well stop set 153.5
DAN: $VEEV -- holding above support. This often happens at the end of the day. It is usually a bad idea to close a stock in the afternoon because it "looks" like it's going to hit your stop. Many times the prevailing intraday trend is reversed during the last 30-60 minutes of trading. Dan
DAN: ...
$VEEV -- bottom of the channel. Steep selloff. Don't buy. Have a stop.
$WING -- closed for 50% gain.
Others:
$TRHC -- Rebound today. Stop at $56.00. Alert $58.95
$ULTA -- Watch this tomorrow morning. Alert $237
$LRCX -- up on down day.
...
Nepenthe: $VEEV Expletive expletive expletive...and so it goes...
Spotdog: @Nepenthe $VEEV IBD has it on a list of the fastest growing companies of 2019
bRobert: @Nepenthe $VEEV Doing the same thing 3 days .in a row. Traders having fun . Lows respected . $MDB . same . Trading stocks in low volume pre holiday trading . Buy low . Trade small . or not at all Expect volatility .
bRobert: @Spotdog $VEEV the list can and does change. Use it as a reference and trade the chart /stock. Good company stock can go down hard particularly in a negative environment .
DAN: @Nepenthe $VEEV Where's your stop? That's the most important thing. If you bought a breakout (yesterday) for a short term trade, you should've been stopped out. If you are in for a longer term trade (like my GSL stock holdings), then your sthop should be a bit below $155. (The entry was $163.73) You could have it higher than that, but the bottom line is this: The longer your timeframe, the more you'd need to be able to withstand jiggles and wiggles within a more prominent trend. VEEV could trade sideways for another month or 2. No telling. It's still in a basing pattern with $155 as support.
Nepenthe: @DAN $VEEV Actually, my entry is 162.80, so I'm all good in the hood. I just got a bit excited due to some extra strong Pete's java, itching as I was to add above 168, yet itching equally to take some off at 170, putting me in a state of hypnotic stasis. The schizophrenia --jubilant I didn't add, self-loathing that I didn't take some off--lasted until my wife gave me a Valium, creating a state of oceanic harmony at the moment. Stop's in place. Sorry for the excitability--so uncharacteristic of my Nepenthe avatar. Cheers.
Robert1965: @DAN $VEEV Entry at 163.73 is for long term trade or short term
cb: $CYBR & $VEEV buying a core
kerry85741: Is $VEEV still good? Look like it may be dropping below 50dma. I'm not in but would like to buy but looks like distribution is going on.
CraigReynolds: @kerry85741 $VEEV GSL positions have not been kind to me. With that said, $VEEV the last 6 weeks using weekly chart has not able to break through the 8dma. Thought this week was going to push through but no cigar. I'm learning to use the weekly charts more for what it is worth. I'm also watching but would like to see the stock finish above the 8dma weekly.
tjv821: @kerry85741 $VEEV wait until it stops dropping and finds some support
bRobert: @kerry85741 $VEEV All of the cloud stocks trade with very high valuations . They tend to be volatile. Couple that with an uncertain market /light volume pre holiday trading . Much lighter than the 3 prior days. Volatility is to be expected . $155 low is the key low . Not violated. Keep your exposure small if at all until an up trend becomes clear .Stop in place This and most stocks will run with the prevailing market. $AYX . has been the best of breed . NO DRAMA CHART . You can own anything. Find a staff of employees like that .
Robert1965: $VEEV if it gets 161.27 I am looking to buy, any else looking to buy
JoeTrader: @Robert1965 $VEEV That's a pretty bearish looking candle on the daily!
gpburdell17: @Robert1965 $VEEV Recent support looks to be at around $155. Could get interesting above $175.
DAN: @Robert1965 $VEEV Trading the multi-month trend. If it breaks down, we're out.
Robert1965: @Robert1965 $VEEV Thanks for your opinions did nothing
JoeTrader: $VEEV After looking at $VEEV again after @Robert1965's post, it occurred to me it's kinda looking like a H&S Top forming (daily...), with a neckline at around $155.02! ...133 target!
gwenzee: @JoeTrader $VEEV Good eyes
alfred1939: @bRobert $VEEV $AYX Why are you guys so interested in this issue? There are so many other stock with better chart patterns. Time to look for greener pastures.
DAN: ...
$VEEV -- sticking with stop. I hope this holds b/c it's a good lesson in being patient with a trade and letting it play out.
$HXL -- working well. Top of range. If you didn't buy, then don't now. Let it settle down. Not a goo ...
bRobert: @alfred1939 $VEEV $AYX Exactly. You can choose from thousands of stocks. Pick the easiest ones with the best charts. That's why i prefer to hold $ayx and others with no drama charts
TopCat1000: @Dan, $VEEV I got out of this yesterday I was in at $165 and closed my position early in the morning around $160. I'm watching today still looks like a lot of distribution. I'll probably wait until it get s above $167.95
DAN: @TopCat1000 $VEEV Good plan. Watch more and trade less.
TopCat1000: @DAN $VEEV looks like 161.25 may be support for today
Nepenthe: $VEEV Looking to add after getting in at yesterday's turn; I gather that time would be at yesterday's high, 167.95, though I had thought of today's turn as well but missed it. Nonetheless, have an alert set for that and also looking for high volume. Any other comments on it are always welcome. Cheers.
Bobcatbob: @Dan, I purchased $VEEV yesterday mid $164. As of now it has broken above 167.57 to $168.31. When is the proper time to add to this position? Currently I have half a position.
Nepenthe: @Bobcatbob $VEEV Obviously not Dan, and definitely not one to follow, but I added earlier, nervous though I was as it fell back quickly afterwards, only to pick up momentum into the close on relatively high volume. Now I'm looking to add again, but not today. I think a close above 168 might precipitate one tomorrow. But I'd like to read what Dan's says also. Cheers.
DAN: ...
$VEEV -- bought 8/28. Earnings were released. The stock printed a long tail (selloff/rebound) to a prior low and then moved higher. Wish the stock had been trading above rather than below the 50-day MA, but the trade is working and I felt that ye ...
DAN: @Bobcatbob $VEEV Keep it as is. You're good.
BellaVino: @DAN $CYRX $CECO $PODD $TEAM $COUP $HXL $OLED $SHOP $QQQ $VEEV $WING @Dan, thank you SO much for this detailed analysis! The definitely helps and gives me a much better understanding of a good entry. I definitely will look at distance from the 50 SMA and width of Bollinger Bands going forward. I did manage to get into $VEEV at $157.80 while it was on the rebound yesterday. I will also check out the recommended book. Thanks again! #Learning
DAN: ...
$VEEV -- 154.20 stop. Acting well after yesterday's volatility. Today's volume should be higher than usual, which is a good sign. Very volatile today, but not as much as yesterday. Top is 167.95. That's where supply is. Would ...
debeers: $VEEV-: Veeva earnings swelled 41% to 55 cents a share. That's a strong pace but cooling from Veeva earnings growth of 87% and 52% in the prior two quarters. Revenue for the life-sciences software maker rose 27% to $266.9 million. Wall Street saw Veeva earnings of 49 cents and sales of $259 million. Veeva also guided higher for Q3 and the full year. CFO Tim Cabral is stepping down. Veeva stock initially popped on the strong earnings and guidance, but then reversed to trade down to 163 overnight. Shares closed up 0.45% to 163.41, hitting resistance at the 50-day line. Veeva stock is in a flat base with a 177 buy point, MarketSmith analysis shows. (Source:IBD 8/28/am). Veeva stock boasts a best-possible IBD Composite Rating of 99. The relative strength line is just below record highs.
DAN: Good morning. The futures are under pressure as the broader market continues to churn in a trading range. The situation is pretty simple: This is a market under distribution. I don't find the merits of classifying the market as either a "bull ...
DAN: @debeers $VEEV Great post, debeers! All the right stuff!! Thanks. 8-) Dan
Bs7518: @DAN $VEEV Dan I really appreciate how you have explain the why's when you add a Growth stock and when you exit , I know it helps me learn. Thank You!
Henry: @debeers $VEEV good morning my friend. A bunch of pt raises Cannacord is stingy at $155 Five others raised in the range of $180-200
Sluggo: $VEEV @debeers Premarket looks really spunky.
Sluggo: $VEEV Oh, well..the market IS opening to the downside.
Henry: @Sluggo $VEEV That didn't weather well
Sluggo: @Henry $VEEV See my posts from yesterday AH.
gvianello: $VEEV this is very frustrating: yesterday I bought $VEEV exactly like @Dan, today is 5$ don, I will close it and lose money once again. I don't know what to do anymore.
Spotdog: @gvianello $VEEV A little profit taking after good earnings report. It is already starting to reverse course.
DAN: @Bs7518 $VEEV That's great to know, Bs7518. Anybody can create a list of stocks in uptrends -- just go to IBD and get the IBD 50. They're all good stocks. But trading them is another story. Some of them are downright crappy and are broken. That' ...
gvianello: @Spotdog $VEEV now @156.87
DAN: @gvianello $VEEV Read my post below. See if any of it makes sense to you. (Seeing you write that you will "lose money once again" tells me that you're taking several losses (obviously). Sorry to see that, BUT...this is what you've got t ...
phgruver: @gvianello $VEEV With any luck, you will be an old man, someday. You need to plan now to have significant income in retirement. Set some money aside in longer term investments that are designed to produce income. Growth, generally, will take care of itself. I've been in $NRZ for 3 years now, steadily building a position.
DAN: @phgruver $VEEV $NRZ Good advice, phgruver. Is $NRZ really paying a 28% dividend? That's what I see on TC2000, but it seems bigly high. Am I missing something?
gvianello: @DAN $VEEV Thank you, I will write directly to you because I am ashamed to show my performance
phgruver: @DAN $VEEV $NRZ It pays $.50/qtr. That's about 14%, after this decline. I think it's safe, though. Maybe Jan2138 will chip in. He's been positive on this stock for several years.
DAN: @gvianello $VEEV Look at the stock now. I've told you where my stop is -- $153. It's now at $155 and still falling, down almost 8% from the open. But my stop is set. I'm doing nothing. I am now risking just $2 in choosing to just hold the $153 s ...
Spotdog: @gvianello $VEEV $2.00 off the bottom
DAN: @gvianello $VEEV I get it. That's why I gave you that option. But I'll also say this: Don't be ashamed of how bad your doing. You're among friends, and if you are struggling, I guarantee you that many other members are struggling. You are no diffe ...
success: $VEEV in at 155.50
DAN: @success $VEEV That's a good entry, success. Great job. Where's your stop?
Sluggo: $VEEV Turning around. I do think that this is ultimately going on to blue sky. I was apprehensive AH because it popped to $172 and fell to $163. I was feeling spunky so I got in AH at $168.01 and was out at $164.00. 2.5% loss. My rule is usually NOT to follow AH after earnings until they prove themselves in the market the next day.
Sluggo: $VEEV So, will I get back in this? You betcha, cowboy. Just watching for now.
Sluggo: @Sluggo $VEEV Rather, I usually DONT buy AH when the company reports. I wait until the next full day. I have been stung a number of times using the AH as the feeling of the crowd.
marketdude: @DAN $VEEV I'm in at 158.61 with a stop just below today's low
DAN: @marketdude $VEEV That'll work. And frankly, I might hike my stop to $154.30 or so. After this selling climax, the stock should hold. If it doesn't, then it's probably going a lot lower.
Robert1965: $VEEV Price target raised by 3 still no bump
DAN: @Sluggo $VEEV I'm with you. I typically do not buy AH either. But I knew my morning would be a little nuts because of some personal things and I just wanted to put a book mark on the stock. On a typical day, I would not be buying AH. It's not a good move at all.
DAN: As noted this morning, I'm adding $VEEV to the Growth Stock List. It's down today and several members took advantage of the pullback to start a position. The stock is in congestion and I doubt it's in danger of moving higher without you. Frankly, ...
Sluggo: @DAN $VEEV $HXL Good call on $HXL ;-) Ya know, golden slacks downgraded it to a sell and I bought it anyway. Last Sat it was on the IBD 50.
Visit the Trading Forum to join in the discussion.
| | |
| --- | --- |
| Stock Price | $USD 142.90 |
| Change | -0.45% |
| Volume | 886,388 |
Request Video of VEEV
Already a member?
Sign in here.
Earnings
February 25th, 2020 - 2020 Q4 Earnings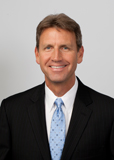 Dan Fitzpatrick
Stock Market Mentor gives you EVERYTHING you need to succeed in the market; all in one place. How easy is that? Dan Fitzpatrick and his elite community of traders share trading ideas, strategies and much more. Dan Fitzpatrick--a world class Technical Analyst, trading coach and regular CNBC contributor--gives you access to all of this with a 14 day FREE membership. Get started TODAY and start trading better TOMORROW with the following premium content:
Nightly video Strategy Sessions with a game plan for tomorrow
Got a stock you want Dan to look at? Just ask.
Patent pending video alerts instantly delivered to you when one of Dan's trading signals is triggered. This is not your typical price alert. This is a short video explaining the action you need to take to make money. No more "Woulda, coulda, shoulda"
Access to over 66,500 stock analysis videos
Access an ever expanding library (66,500) of educational videos that will save you time and make you money
Join a team of friends and traders that have one thing in common; a burning desire to succeed.

Become a Member Today!
Gain immediate access to all our exclusive articles, features, how-to's, discussion group and much more...
Satisfaction Guaranteed!
Your Stock Market Mentor membership comes with a 14 day, no questions asked, 100% money back guarantee!