Veeva Systems Inc. Class A (NYSE:VEEV)
Bands Volume 200 SMA 50 SMA 20 SMA Videos Alerts Articles Events

rachel: ...
$VEEV – resting. Pretty impressive strength. Seems like it should be lower after the post-earnings run. Would want to buy this on any pullback, but you'll need to be patient.
$CYBR – weekly chart shows the steep rally.
$TWLO & ...
Robert1965: $GLOB $TWLO $VEEV all approaching YDH missed until now
rachel: ...
$WING & $VEEV – super strong. Too hot to buy…but not to hold.
$PAYC – new addition. Extended. Add on pullbacks.
$WK—want to let this settle down. Still working off the big selloff/recovery.
$EHTH – looks like a ...
rachel: ...
$VEEV – Phase 2.
$NOW – breakdown. Big distribution.
$WDAY – broken on volume
$TWLO – This stock looks like it's about to roll over.
$GLOB – not good price action. Now below last week's big high.
$COUP &nda ...
traderbren: $VEEV - pushing higher here.
DAN: Current Growth Stock List. Added: PAYC Deleted: None All stocks are positive, with $TNDM $CYBR $IIPR $VEEV and $GLOB being the standouts. I'll cover some of them this weekend -- those that are at low risk buy levels. Dan
rachel: ...
$VEEV – Know when to sell. Should be taking partial profits here. Support is the 50-day MA. Plan accordingly.
$GLOB – Know when to sell. Sell 1/3rd now. 1/3rd at $87.75. Other half below $85 (or below $80 is you have a longer holding ...
puttz: $VEEV Running after earnings. When do you sell a small position?
86944T: @puttz $VEEV Unfortunately, yesterday.
puttz: @86944T $VEEV Up 12% ?
puttz: @puttz $VEEV Out at 153.00 Like Dan said not a lot of dollars but 13% gain.
DAN: @puttz $VEEV Great trade, puttz. Ka Ching!
rachel: ...
$VEEV – Breakaway gap? Stop below $145.
$TNDM – Alert $70.20
$EHTH – Nice squirt out the top.
$MDB – still holding above $135. Earnings next week. Alert $140.
$CGC – trading off 50-day MA. I wouldn't buy here b ...
Jazman0013: @rachel $BYND $SOLY $SPX $NDX $DJI $DJT $TNX $DJUSBK $GS $MS $JPM $TAN $FSLR $SPWR $ZS $TWLO $VEEV $TNDM $EHTH $MDB $CGC a huge Thank you for posting the notes!!! Sometimes it gets late and what is left of me misses parts of the videos by the time I get to watch. :)
Herb: $VEEV up nicely.
Mpower27: @Herb $VEEV how do you figure? Wrong ticker?
Herb: @Mpower27 $VEEV Post market
rachel: ...
$VEEV – tomorrow (Wednesday)
$COUP – Earnings Monday 6/3
$OLLI – Earnings Thursday 6/6
$ZS – Thursday. I took some off today.
$WK – raise stop to $52.95.
$GLOB – take some profits here and keep a stop below ...
rachel: ...
$VEEV – good stock, but the uptrend isn't giving much of a buying opp b/c the stock doesn't consolidate.
$WDAY – Watch for pullback closer to $200.
$WING – nice steady drift.
$WK – drifting higher. Watch for tags ...
debeers: $BA-from Reuters---U.S. Federal Aviation Administration told members of the United nations aviation agency they expect an un-grounding of Boeing Co.'s 737 Max jets as early as late June although timetable still isn't firm. i am expecting 150 hours sim will still be needed. We may not be at the end but we are closer to the start of the recovery. Added a skosh.LONG Critical to the airlines summer travel. I sold BA when it broke the 50% fib at 365 and re-bought at 333 with the idea that if it ever got to 288, i'd double down. $AXSM- looked frightening temporarily down 10% ( and it was toppy) but recovered 5% of that when folks realized that the big presentation is on the 29th-31st and Monday we're closed.LONG $BOOT-down a shocking 8 cents today. O the horrors! LONG $VEEV-reports on the 29th and what they do has nada to do with tariffs or China.LONG
rachel: ...
$VEEV – holding this.
$NOW – trying to build a new box.
$CYBR – this is still working...though slowing.
$GLOB – inside day.
$TNDM – still forming a base. Alert $72.10
$EHTH – still forming a base.
VIDEO THREE:
$C ...
bRobert: $VEEV Holding stock....Not a trading stock. Close to 20d is reasonable entry HERE
issues: @bRobert $VEEV waiting for earnings on 5/29 to try to buy on the "cheap."
Hans_Schultz1: $VEEV back near the high
bRobert: @Hans_Schultz1 $VEEV A sleep well under the pillow, long term hold. No drama
Gary: ...
4. $VEEV – good uptrend. Easy to hold.
5. $WK – good uptrend.
6. $NOW – building a high base after breakout. Support at $260.
7. $WDAY – buyable here.
8. $PLNT – steep run. Hard to buy. Protect profits with trailing st ...
shoredriver: @Hans_Schultz1 $VEEV ...well the door is cracked open a bit this morning.....
shoredriver: @Hans_Schultz1 $VEEV ..earnings on the 29th...maybe that will provide your entry.....
bsafriet: @Hans_Schultz1 $VEEV Thanks for sharing your notes. I've been watching $VEEV for some time, have had a position a couple of times and have always been stopped out. I probably kept to tight a stop on this one. Like you, waiting for an entry. I agree with shoredriver that E/R may provide an opportunity. Best wishes.
Hans_Schultz1: $VEEV Earnings: May 29th
Since this GSL name is doing well during this volatile period, thought I would get to know the details behind the ticker. Sharing my no ...
bRobert: $VEEV $140 target acquired Good employee Stops raised
rachel: ...
$VEEV - Still going after test of 50-day MA
$WDAY - Popping out of VS on volume. Alert $205
$WING - Stalling here, but good to hold. Use stop below 20-day MA.
$WK - Squeezing. Alert $52.65
Stocks:
$TAL – still going. Breakout high. Stop belo ...
rachel: ...
$VEEV – Growth stock. Still working. Just hold it through this volatility.
$NOW – Growth Stock. Buy trigger would be a move above $250. Earnings on Wednesday.
$TEAM – Growth Stock. This is the rebound I mentioned. Broken...I wo ...
Spotdog: $VEEV Showing some promise this morning
bRobert: @Spotdog $VEEV nh. Not a good buy zone. Easy hold with trailers. Great stock Long term hold Look for better entry. pb/bounce > the breakout or pb/b closer to the 20d
Spotdog: @bRobert $VEEV Did not buy. Have been holding
rachel: ...
$VEEV – Just hold it. Very steep and I question upside from here vs. settling into a range. Work on your patience rather than eagerness for quick gratification.
$WDAY – tightening with $200 ceiling. Next buy would be a breakout above ...
rachel: ...
$VEEV – still working.
$NOW – still in trend. Price target was $260. It hit $252. Time to take profits.
$CYBR – in trend...but overbought.
$DATA – typical volatile action. Watch 50-day MA.
$GHDX – this is breaking do ...
bRobert: $VEEV I can't give enough praise to this stock. Long term hold nh $130 target close. Buy closer to 20d.
traderbren: $VEEV - trying to regain the 20d. Looks constructive. NP as yet.
bRobert: @traderbren $VEEV Added small piece. Not many opportunities
bRobert: $VEEV Next week's shopping list
bRobert: $VEEV I've been waiting for this to come in and offer a better entry. Not today but we're getting there. Rising 50d approaching Looking for a rendezvous
bRobert: $VEEV Consolidation. W daily. Squeezing ever so much .. Long term hold. Very strong stock
shoredriver: $VEEV...continues it's crap after small earnings gap...np...
traderbren: $VEEV - a bearish hammer on today's price action.
issues: $Veev reports AH. Looks to be $120 even! Maybe they didn't report yet. Holding my breath. $T ; AT&T Inc scored a key win on Tuesday when a U.S. appeals court rejected the Trump administration's argument that its $85.4 billion deal to buy media company Time Warner would mean higher consumer prices.
Sher: $BOX, $MSFT, $PYPL - Wishing I'd taken several call positions off the table, ATO... $MGP – Initiated new position, long common – Report Thurs, B/O – Substantial beats on EPS & revenues anticipated – Will likely add, as appropriate. Several 13G filings, recently: Barrow, Hanley, Mewhinney & Strauss, LLC (8,921,257 shares); Vanguard Whitehall Fund/Vanguard Selected Value Fund (4,946,310 shares); Vanguard Specialized Fund/ Vanguard Realized Real Estate Fund (3,388,984 shares), to name a few. $VEEV – New long call position (March $115) – ER 2-26-19, A/C – Looking for a bit of a run into earnings – Vanguard upped its stake to 11,605,165 in recent 13G filing.
bRobert: $VEEV VERY strong. Easy to hold with trailers LONG term hold
judysteiner: $VEEV also hold it longer term
bRobert: @judysteiner $VEEV Happy owner's box
bRobert: $VEEV . Made a VEEV move to nh. Very strong. Happy long Not done but extended $PANW . Close to $220 measured move. Stops up
bRobert: $VEEV Strong stock Flag again. Could use some consolidation/rest. Ultimately $120+ Long term hold
bRobert: $VEEV nh Strong Strong stock Top of range. Range breakout target essentially acquired. Partial profits/tight stops Beautiful ascending channel 8d stop kept you in a great trade.
rachel: ...
$PYPL – break out. Earnings Wednesday. Looks like $VEEV
$DATA – stop below 50-day MA. Alert $130
$PLAN – from Forum (Bridget) Alert $32
bRobert: $VEEV . One strong stock. No rain on this cloud. Extended. Wait for pb
rachel: ...
$VEEV – selling this here.
$TEAM – gap and crap. Holding at $90. Needs rebuilding.
Requested Videos
$FDX – I would sell into this strength.
$BJ – "Breaking out of 3 month range. Low and high are higher than prev." ...
bRobert: $VEEV . top of range Partials
bRobert: $VEEV $PANW Look for a pb/bounce
bRobert: $VEEV Double bottom range breakout $120 possible Look for pb/bounces
bRobert: $VEEV . Powerful move on volume . $120 . longer term . $VHC . + on news
bRobert: $VEEV . >$100. WILL ADD ON PB/BOUNCES ABOVE THE BREAKOUT $100
dngrisk: @bRobert $VEEV Looking to do the same. It's been tough sitting on my hands on this one, especially today as I'd hoped yesterday was the start of a meaningful PB. Now it may have to hit the 50 before it does. So it's back to practicing my deep breathing and mediation pillow ...
bRobert: @dngrisk $VEEV You'll get a better opportunity or catch a different train. No shortage to choose from. Discipline is important. If you buy in scales, you can take a less than ideal SMALL entry in a stock you like. . Hope for a pb to add more or enjoy your starter and add on pb at higher levels.
rachel: ...
$VEEV – From WU. "Tightening up…but not where you want to buy."
$EHTH – very thin.
$FB – could see this continue to run into earnings.
$INSG – from WU – missed the squeeze, but keeping it on watch lis ...
bRobert: $VEEV . $70+ . W . Measured move target . Look for pb/bounce
shoredriver: $VEEV...FWIW Fortune rates it #2 fastest growing software co...
Gary: ...
9. $VEEV – tightening up. A bit soon to buy…but this could work. Look at RS reading.
10. $CIEN – very high RS. Volatile, and you should be able to buy near the bottom of the channel if you are patient.
11. $EVTC – tightenin ...
kt4000: Took profits on $VEEV quick nice gain, Bought $JPM (Dividend), added $GUSH here
kt4000: bought a small position in $VEEV this morning adding to it here
kt4000: I bought $ACRX this morning and as volume picked up added quite a bit more as they are being added to the NASDQ Biotech index - also added $VEEV, $AMD going into the close here
kt4000: Put together my shopping list - $VEEV is at the top, $ZUO is 2cnd, $APPL, $UNH tied for 3rd - sold the rest of my $SQQQ, $SDOW a few minutes ago..... still holding a small position in $JNJ and re-buys of $SQ
kt4000: love these violent snapbacks - added more $AAPL again, $$GUSH, $SQ $AMD .... $VEEV got away from me this morning but looking for an opportunity.
rachel: ...
1. $VEEV – needs to do a lot of work in narrowing range.
2. $PFE – where is the stop? Risk/Reward? I don't like it b/c it's at support after not holding above 50-day MA. So lots of supply overhead. Support at $42. Stop bel ...
rachel: ...
$VEEV – not for me. Has a lot of work to do. But the uptrend remains intact. Track the 200-day MA.
kt4000: Added $DUK s/b safe no matter who wins which seats and pays a Div on 11/15, Want $VEEV, $ULTA, more $TJX (split plus Div right after before earnings on 11/20), Keeping a very small position on $ALGN until some sort of direction is established.
rachel: ...
$VEEV – only as a long term hold in a weekly chart. But could not buy here.
$TJX – "2:1 split 11/6. Worried about split. Look at SHOO." It is extended and subject to break down. I would wait.
$URI – good entry, or ...
rachel: ...
$VEEV – probably established a low at $80...but lots of pain in October. Likely to see selling into strength.
$PG – Safety trade. 3.25% yield.
Sher: ...
$VEEV – Nice reversal off this morning's low – Sideways consolidation for 5 weeks; squeezing for 2 – Looking to add to underwater Oct. $105 calls.

$ROKU – Trying to reverse recent PB with hammer candlestick – Bac ...
DAN: @Sher $BX $UTX $CSX $VEEV $ROKU $ENDP $CTL Nice trading, Sher. 8-) Dan
Sher: @DAN $BX $UTX $CSX $VEEV $ROKU $ENDP $CTL - Thank you...
bsafriet: $VEEV $VRTX $VEEV Stopped out Monday when the volatility squeeze breakout failed. Too bad because I thought it was going to make a good employee. Had added to my position on the breakout. That sucks! Breakout to Fakeout! $VRTX Stalled out, in consolidation. Profitable, pushed up stop but still below breakeven.
bRobert: @bsafriet $VEEV $VRTX I think buying breakouts is a riskier play unless you trade very small and adding on a pullback is part of your plan. with a stop below the 2nd entry. Better to buy/add to the breakout/pullback/bounce. BTW there is absolutely nothing wrong with either stock. VEEV in a healthy sideways consolidation after 50% run. VRTX . flag
bsafriet: @bRobert $VEEV $VRTX I agree with you and that is how I usually trade. Got ambitious here and tried to get big as I could as fast as I could (VEEV). My trade was the vol B/O and had no intentions on holding position if the B/O failed. Like the chart and the company. Plan to re-enter with the establishment of a new uptrend. Thanks for responding, best wishes.
bRobert: @bsafriet $VRTX $VEEV $CURE $XLV $PYPL $SQ #1 A flattening yield curve hurts their margins. Less incentive to lend money which eventually leads to a decrease in small business loans and culminates in a recession. Typically occurs a few years after the yield curve inverts.
bsafriet: $VRTX $VEEV. Added 2 new employees this past week and both have already earned promotions! $VRTX: breakout from a cup base, and $VEEV: volatility squeeze breakout. Both in the markets #1 sector. Couldn't resist any longer and bought $CURE, 3x leveraged $XLV ETF. Sold my position in $PYPL, intending to put the funds to work in $SQ. Delayed my entry till next week to see if shares contract whatever malady that the rest of the financials are suffering from. Has anyone got a diagnosis for what is ailing that group?
bRobert: $VEEV Early ooze out. Buy the pb/b
justinp: $VEEV Squeeze keeps shaping up, taking a starter.
bsafriet: @justinp $VEEV Looks good, right there with you. Starter position @106.55
Sher: $VEEV - Is anyone trading this? Tight sideways consolidation for 4 weeks now - Squeeze entrance 9-21-18.
bRobert: @Sher $VEEV . Trading NO . Own . YES. from below
jbuc5222: $VEEV ...tight squeeze, worth watching
alwayslearning: Took $VEEV today at 106.10....volume was a touch lower...you think I just made a bad trade @Dan?
etmagic: $VEEV above $105 but volume not huge buy point?
Kasey: @DAN, $VEEV made a move today. I'm just wondering about your stop recommended in the video last night ($98.0). I'm looking to stay in, let's say until it hits the PT you mentioned ($125). At this point , it looks like the past resistance is the new support (today), so shouldn't it be ok to have a higher stop, closer to today's open? Thank you
mopick: @etmagic $VEEV, according to Fidelity, average volume past 90 days is 1,073,000 shares. Other sources show 1.05 million as the average.
DAN: @Kasey $VEEV Hi Kasey. Sure, I agree with your reasoning. The tighter you keep it, the more likely you are to get shaken out. Sometimes shakeouts are good, though. You could see the stock fall back below 105 (or not). Just have a clear picture of ...
rachel: ...
COTD: $VEEV – measured move takes this to about $120. Are you coming tomorrow night?
$SPX – still working on the right side of the consolidation.
$DJI – "flag" pattern forming.
$MDY – sideways consolidation is he ...
bRobert: $VEEV WEEKLY flag. STRONG $125 flag target
issues: @bRobert $VEEV sure but did you buy it?
Visit the Trading Forum to join in the discussion.
| | |
| --- | --- |
| Stock Price | $USD 147.36 |
| Change | 0.83% |
| Volume | 632,030 |
Request Video of VEEV
Already a member?
Sign in here.
Earnings
November 29th, 2019 - 2020 Q3 Earnings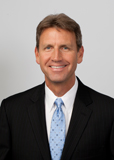 Dan Fitzpatrick
Stock Market Mentor gives you EVERYTHING you need to succeed in the market; all in one place. How easy is that? Dan Fitzpatrick and his elite community of traders share trading ideas, strategies and much more. Dan Fitzpatrick--a world class Technical Analyst, trading coach and regular CNBC contributor--gives you access to all of this with a 14 day FREE membership. Get started TODAY and start trading better TOMORROW with the following premium content:
Nightly video Strategy Sessions with a game plan for tomorrow
Got a stock you want Dan to look at? Just ask.
Patent pending video alerts instantly delivered to you when one of Dan's trading signals is triggered. This is not your typical price alert. This is a short video explaining the action you need to take to make money. No more "Woulda, coulda, shoulda"
Access to over 64,700 stock analysis videos
Access an ever expanding library (64,700) of educational videos that will save you time and make you money
Join a team of friends and traders that have one thing in common; a burning desire to succeed.

Become a Member Today!
Gain immediate access to all our exclusive articles, features, how-to's, discussion group and much more...
Satisfaction Guaranteed!
Your Stock Market Mentor membership comes with a 14 day, no questions asked, 100% money back guarantee!