Village Farms International Inc. (NASDAQ:VFF)
Bands Volume 200 SMA 50 SMA 20 SMA Videos Alerts Articles Events

brett_anderson: $ACB $VFF -- still want to love the #POTSTOCKS, but no. did play a nice little day trade on both for about 5% each. </done>
efrain007: $VFF gap down, bounce.
Mounty: @efrain007 $VFF Is the bounce on $VFF done for the day?
efrain007: @Mounty $VFF Who knows, but it is flagging on the 15min and the daily candle looks nice. Keep in mind this would only be for a trade.
scottrades: $VFF getting crushed after hours. Watch for a snapback tomorrow.
brett_anderson: $VFF -- what happened to you?
scottrades: @brett_anderson $VFF Wait for it to tighten up. We need some inside days.
scottrades: $VFF is trying to break higher here.
scottrades: @scottrades $VFF Rejected. Will keep on watch.
scottrades: My #Swing Notes today: $SSO Inside Day. Consolidating short term. $QLD Sideways in an hourly range, but look at the red. $GDX Still Grinding Around $KL Nice move today, good volume. Still want to see it tighten up. $UCTT Congrats if you're still holding this. Watch the declining volume. $C Sold into this today. $BAC Hit a 52 Week High, holding up well. $LCI Earnings Tomorrow, it's either going to work or not. $CORT Earnings coming up, Watch above 15 $APPS Nice bounce today, but hoped for a stronger close. $SNBR Building a base, still on watch. $AUDC Smaller base, no trigger yet. $FLY Creeping closer, watch above 21.50 $CRM Posted about this earlier in the day. Support at 154. $ACB Earnings Next week 10 Days of Short Interest. $VFF Nice volume today, looking for it to continue tomorrow.
kbrowe: @scottrades $VFF watching it grind higher and appears to have closed the gap down from early Oct, and waiting to see if it holds at least for the day. Though had 4 up days already. Any thoughts?
scottrades: @kbrowe $VFF I sold 2 days ago because I'm an idiot. If i was looking at this as a new trade I would wait for an hourly higher low and use that to define my risk.
kbrowe: @scottrades $VFF Thx, will watch further to see how it plays out. Chart looks risky, with 50ma under the 200ma, lots of folks under water over the past month that might provide a lot of supply at this level, and recent resistance appears to be at 9.50.
champ: @AlexH $SPY $QQQ $GDX $VFF $COTY $ZUMZ $SOLY $FLY $AIZ $TTC $LK $AMED $SEDG $LYFT $UBER $PAYS $GLOB --- Note the timing button under the chart, just click and see what is coming up, by moving it.
scottrades: $VFF Moving off the lows with good volume.
brett_anderson: @scottrades $VFF may have missed this one -- don't want to chase?
scottrades: @brett_anderson $VFF Yes, I posted about this yesterday. I'm long since then. I'm thinking we might get one more pop tomorrow if we close strong today.
scottrades: My notes for tonight: $SPY Still in a range. Continues to pull back on higher volume than it goes up on. $QQQ Back to the 8EMA. Weaker. $GDX A slight move up in the miners but the trend is still down. $VFF I sold this today. Looking for it to build a base. $COTY Still going, see why Hourly support matters! $ZUMZ Nice cup without a handle $SOLY I think you need a stop at LOD. $FLY Watch the top BB for resistance. $AIZ Alert at 128.90 $TTC Watch 75.50 $LK Looking for a Swing to 23. $AMED Weekly Base. Alert at 137.60 $SEDG Support at the 20 Day MA $LYFT Still under the major moving averages, that means we tighten our time frames. $UBER Closed just above the 50 Day. Lots of supply overhead. $PAYS Double top and a pullback, again. $GLOB Broke below the 50 Day.
brice: @scottrades $SPY $QQQ $GDX $VFF $COTY $ZUMZ $SOLY $FLY $AIZ $TTC $LK $AMED $SEDG $LYFT $UBER $PAYS $GLOB Great job, Scott!
AlexH: @scottrades $SPY $QQQ $GDX $VFF $COTY $ZUMZ $SOLY $FLY $AIZ $TTC $LK $AMED $SEDG $LYFT $UBER $PAYS $GLOB Thank you very much for the great looking text size and visual on the chart today. If I may bother you with one more request :) and not sure if you're able to do it or Dan have access to a different tool/SW, but having the ticker symbols above your chart like Dan's, is a great way to help us knowing the list you're covering and in case we want to jump back and forth between stocks
scottrades: $VFF Trying to build a base. Watch above $7
scottrades: ...
$VFF Moving off the lows, trying to build a base. Looking for a Gap Fill to $8.
$COTY Breaking above resistance on High volume.
$CTRE Broke out of a wedge, a little selling pressure though so I'd have a stop just below 24 or the 50 Day.
$P ...
AlexH: @scottrades $SSO $QLD $GDX $DUST $JDST $C $KMX $PAYS $CZZ $AAPL $TRU $PFSI $VFF $COTY $CTRE $PINS $RDN $KEYS $FLY $SOLY #Swing #Swing Thank you Scott for your updates, loving the continuity you're trying to provide by using TC2000, 2 recommendations if i may that are right in line with the continuity effort between you and @Dan: 1- The text in your charts are much smaller then Dan's and are hard to see :) 2- It would be great to get the ticker symbols above your chart like Dan's, its a great tool to help us knowing the list you're covering and in case we want to jump back and forth between stocks
brett_anderson: $VFF once a darling and a favorite of mine. it's down over 8% yesterday and another 8% after hours. looks like #potstocks aren't going to be a wonderful sector anytime soon :)
scottrades: Some #PotStocks are gapping down today and could offer an oversold bounce. Watching $HEXO and $VFF
Sluggo: @jr3345 $HIIQ $CGC $CRON $CGC $CRON $CGC $CRON $KBH $LGIH $FB $BYND $MCD $BYND $MCD $BYND $MCD $BYND $MCD $SPR $BA $QQQ $QQQ $ITB $LGIH $HOV $JBL $BA $SPY $XHB $ITB $SPY $XHB $ITB $SPY $XHB $ITB $CGC $CRON $HEXO $TLRY $VFF $URI $HRI $I $VMI $ALGN $I ...
Sluggo: @bRobert $HIIQ $CGC $CRON $KBH $LGIH $FB $BYND $MCD $SPR $BA $QQQ $ITB $HOV $JBL $SPY $XHB $HEXO $TLRY $VFF $URI $HRI $I $VMI $ALGN $BX $KKR $SYK $KLAC $LRCX $TLT $XLU $GDX $XLF $JPM $GS $C $NOW $GOOS $ZBRA $psx $GOOGL $GLD $MTUM $FND $ESNT $CPRT $HX ...
scottrades: Hey Team! Keep an eye on #PotStocks tomorrow. The House Of Representatives passed the #SafeBankingAct today which protects banks that work with Cannabis companies. Now, most of the charts aren't great and in significant downtrends, but we might be able to trade some momentum in the morning. Most are up modestly AH. $CGC $CRON $HEXO $TLRY $VFF News story: https://www.marketwatch.com/story/house-expected-to-pass-cannabis-banking-bill-but-getting-senates-ok-still-looks-tricky-2019-09-24
lostsheep: @scottrades $ACB $VFF #PotStocks $VFF setting up at the 8ema wish the other moving averages were cooperating
scottrades: Too some $VFF at the open today. Stop at LOD.
scottrades: Most #PotStocks down AH after $ACB releases earnings. Will be watching for a possible snapback trade at the open. Was stopped out of $VFF today.
Richlion1: @scottrades $VFF Looking to get back in Scott thanks for the info.
lostsheep: @scottrades $CURLF $VFF watching this pullback to the 50 and wondering if this is a lower high or an opportunity? We'll know soon
lostsheep: $VFF so far has passed the retest of the 50
scottrades: @lostsheep $CURLF $VFF I like $VFF here. Waiting for an hourly Higher Low. Will post this in the main feed as well with a chart.
scottrades: $VFF is holding up well. Watch for an hourly Higher Low to establish support. Daily/Hourly Chart attached.
scottrades: @Richlion1 $VFF It should have a good week, they just got a new license approved.
efrain007: $VFF low risk entry, gap down and bounce off of 8ema, solid support for past month
Sluggo: $GO Reports today. If you like $VFF, you should like $GO. They have been around a long time and just IPO'd recently. Waiting to see how they do.
Rickg: $VFF good earnings , nice pop
Sluggo: $GO up at $42 AH after earnings. I don't own this now, but I think it beats the snot out of $VFF
Aragorn: @scottrades $VFF -VFF is a rev strat month which is a good signal nicely done but keep an eye there may be more from a technical standpoint
scottrades: @Aragorn $VFF Yea, I'm not saying this is the Tippy Top. Just as a function of process, I won't hold a full position over Earnings.
scottrades: $VFF is trading beautifully. Walking my stop up. #Earnings after the close.
sierramp: $VFF I'm out.
scottrades: @sierramp $VFF Same. Out at 13.63. Nice trade!
sierramp: @scottrades $VFF We were on the same wavelength. I got out at 13.61 for a +12% in 6 days. I need to break the code on how to do this more often. Thanks for putting $VFF in front of us a few days ago.
Aragorn: @scottrades $VFF always a smart decision. All I am saying is that monthly signals are powerful and have a way of making very substantial moves. So if earnings are good - watch out. GL I have no skin in the game on this one but rooting for you and all who are in.
CraigReynolds: $VFF Closed position so watch it go up after hours.
sierramp: @CraigReynolds $VFF Can't find anything at all about their ER, not even on the company website. If you find anything let us know.
Rickg: @sierramp $VFF Tomorrow at 11AM
sierramp: @Rickg $VFF That's the conference call tomorrow. The ER is today.
Tango: @sierramp $VFF http://villagefarms.com/ This appears to be it?
sierramp: @Tango $VFF Yes, that's their website. They have the CC date / time but amazing they do not show the ER time. Fidelity, Barchart and Worden say the ER is today. Barchart says the release is today at approx 5 p.m. ET. Not much coverage for this stock.
Sluggo: @sierramp $VFF I wouldn't do shite with this after looking at it AH. Look at $TSN. Less hassle.
Sluggo: @Sluggo $VFF $TSN I mean, look at $GO in the same industry and they are doing well and I sold them for now after a profit. Just sayin'
sierramp: @Sluggo $VFF $TSN I don't play AH. I have no idea what $VFF is going to do but I can see it pulling back to the 8EMA at a minimum. $GO looks interesting, quite sensible. What's the soundtrack for $GO?
Sluggo: @sierramp $VFF $TSN $GO Go Your Own Way, of course. Fleetwood Mac. I have it on now. Appropriate.
Sluggo: @sierramp $VFF $TSN $GO $GO reports tomorrow so watch it. I will...
sierramp: @Sluggo $VFF $TSN $GO Good choice!
sierramp: @Scottrades thanks for the Sunday pot stock video. Will be watching tomorrow to see what you might be doing with $VFF. I've got a nice profit, I'll be selling half at a minimum.
scottrades: @sierramp $VFF Count of me selling most before the close.
JohnStockNewb: @scottrades $VFF $WSTG $PTLA &Larr; are these stocks what you look for? @DAN - is it to late to get position on $STNE? I have been out of my office and will be today again.
scottrades: @JohnStockNewb $VFF is more in line to my style where we had a small shelf and a move up on volume. $PTLA is a Earnings boost/short squeeze. $WSTG was a Gap & Crap.
Ringo: $VFF- Hey Scott will you hold this through earning. I think the earning date is next week. monday.
JBed: $VFF continued strength.
scottrades: @Ringo $VFF My plan is to lighten up Monday, but I'm watching to see how the close goes today.
scottrades: Scaled out of $VFF. Pulling back with the market. Nice short trade.
Sluggo: @JBed $VFF You might want to add $TSN to this group. Better chart, defined breakout, etc.
Tango: @scottrades $VFF Yes, I was pulled away just before the open... when I got back it had already run.
scottrades: @scottrades $CTST #PotStocks I got $VFF Back
sierramp: @scottrades $CTST $VFF #PotStocks Thanks again for keeping $VFF in front of us. I'm up 11% on it this week. That's really nice in this tape.
JBed: $VFF breaking out of a range. Long, overweight.
scottrades: Mentioned $VFF in the mornings session and didn't pick it up till later in the morning, but looking for it to run a bit into Earnings. This was the move with conviction I was l looking for the other day.
Tango: @scottrades $VFF Exceedingly nice!
snowbound: @scottrades $VFF Hello Scott, the Webinar was full of good info, thank-you ! What are your thoughts on $LGIH as a SWING ? I'm long but am looking to trade around it. Best to you, Will
scottrades: @snowbound $VFF $LGIH Nothing wrong with it that I see. No signal to pile in, but decent channel. I think @Dan mentioned home builders potentially seeing some positive news with lower interest rates.
snowbound: @scottrades $VFF $LGIH I appreciate the help and will get with you on one of the SWING FISH that you catch.
sierramp: $VFF to report earnings 8-12-19 a.h. http://archive.fast-edgar.com/20190806/AS22422EZC2RPTZ2222G2ZXLINH5EZ22X2B2
scottrades: @sierramp $VFF Thanks! I'm going to watch and see how it trades today. My position is small but I don't want to hold it if the market starts to weaken more.
sierramp: @scottrades $VFF Thanks Scott, always good to hear your strategy.
scottrades: @sierramp $VFF I just got stopped out.
scottrades: Started a position in $VFF
sierramp: @scottrades $VFF My alert went off too. Just started a position. Thanks.
JBed: @scottrades $VFF When are earnings out?
sierramp: @JBed $VFF There was nothing about ER on their website yesterday. Haven't looked today.
Sluggo: @scottrades $VFF Scotty, $TSN is up huge today. For some reason, the chicken suppliers are working well.
frankht99: @JBed $VFF The 12th
Pcdentist: @scottrades $VFF Love the videos and then the follow ups on the Forum,,,easy to learn from
CraigReynolds: @Pcdentist $VFF Ditto Scott
Nepenthe: @scottrades $VFF For my own edification, and perhaps others, would this have to close above 12 for you to stay in the trade? Or will you give it some latitude, and if so, how much? I've got my own parameters for it, and wondered how close to, or far from, a seasoned professional trader I might be. Cheers.
brett_anderson: @Nepenthe $VFF i missed the break over 12, but since it didn't hold, i didn't jump on it
humble: @scottrades $VFF Where you putting your stop?
scottrades: @humble $VFF Just below LOD
CraigReynolds: @scottrades $VFF Do you ever do covered calls? Looks like if it hangs around 12, you could make 6-8%.
scottrades: Watching $VFF here. Nice close Friday and 6 Days of Short Interest.
lostsheep: $VFF, $CRON,$IIPR, $CGC when in doubt buy some weed
bRobert: @lostsheep $VFF $CRON $IIPR $CGC $CRON Wedge $22+ WEEKLY 50week bounce Now .>50d Moving averages lining up in size order
mlgold99: $VFF - In at $10.05. Seems to have been holding the $10 level since early March with run ups to $13 - $14 between then and now. Scott@scottrades - any thoughts on this one? I think you previously chatted/owned this one?
JBed: $VFF moving up - off the 50MA. Up 4+% today. Good entry. Long.
Visit the Trading Forum to join in the discussion.
| | |
| --- | --- |
| Stock Price | $USD 5.47 |
| Change | 0.55% |
| Volume | 912,987 |
Village Farms International Inc, along with its subsidiaries owns and operates agricultural greenhouse facilities. It produces, markets, and sells tomatoes, bell peppers, and cucumbers. It also produces power.
Request Video of VFF
Already a member?
Sign in here.
Earnings
August 10th, 2020 - 2020 Q2 Earnings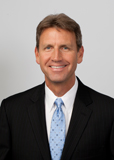 Dan Fitzpatrick
Stock Market Mentor gives you EVERYTHING you need to succeed in the market; all in one place. How easy is that? Dan Fitzpatrick and his elite community of traders share trading ideas, strategies and much more. Dan Fitzpatrick--a world class Technical Analyst, trading coach and regular CNBC contributor--gives you access to all of this with a 30 day trial membership for just $7.77. Get started TODAY and start trading better TOMORROW with the following premium content:
Nightly video Strategy Sessions with a game plan for tomorrow
Got a stock you want Dan to look at? Just ask.
Patent pending video alerts instantly delivered to you when one of Dan's trading signals is triggered. This is not your typical price alert. This is a short video explaining the action you need to take to make money. No more "Woulda, coulda, shoulda"
Access to over 70,900 stock analysis videos
Access an ever expanding library (70,900) of educational videos that will save you time and make you money
Join a team of friends and traders that have one thing in common; a burning desire to succeed.

Become a Member Today!
Gain immediate access to all our exclusive articles, features, how-to's, discussion group and much more...
Satisfaction Guaranteed!
Your Stock Market Mentor membership comes with a 30 day, no questions asked, 100% money back guarantee!