Vroom Inc. (NASDAQ:VRM)
There are currently no videos for this stock.
To request coverage of this stock, please click the green request video box on the right.
Bands Volume 200 SMA 50 SMA 20 SMA Videos Alerts Articles Events

lostsheep: @Ava $KMX $CVNA $VRM in hot pursuit as well
Ava: $VRM near HOD, c&D intraday
champ: $VRM, is looking positive, has room on the Chart and News, see the 52-week high, don't really know about today, never do, expect zig-zags, all entries are not about today, they are always about the future.
VenkatS: I see the following stock up/down in premkt. $TIF, $LULU, $WORK, $VRM, $ITCI, $NNOX. Are these good candidates for 59Minute trade?
scottrades: @VenkatS $TIF $LULU $WORK $VRM $ITCI $NNOX Those could work. Do you have a strategy for trading gaps?
Hans_Schultz1: @VenkatS $TIF $LULU $WORK $VRM $ITCI $NNOX It looks like these are not working out today in my opinion. Just my limited experience, but I've had a lot better outcomes with 59 minute trades when the market is more orderly than it is right now.
Ava: $VRM nice volume came in
Ava: $VRM picking up speed to break to ATH?
Ava: $VRM nice daytrade, got out too early, ATH now in blue skies
Bert953: @Ava $VRM Hey, this is an IPO breakout. Lets see what a starter position does.
Ava: @Bert953 $VRM I might re-enter if it pulls back to that break out level
Yuls: $VRM is thinking to try and fill that gap
Geewhiz: @debeers $PAAS $EMR $LAD $AN $MPC Do not forget your gem of $VRM. Vrrrmmmmmm!
debeers: @Geewhiz $PAAS $EMR $LAD $AN $MPC $VRM -i like VRM a lot. Do i like it better than my favorite proven son? Nope. i'd rank them this way and the reason is the combo of experience and money money money. $LAD can weather the bad stuff better than the rest although $VRM has been studying really hard and he did bring me flowers which counts for a lot! 'Thanks for the kind words ll LAD AN VRM
Bs7518: @Geewhiz $PAAS $EMR $LAD $AN $MPC $VRM @debeers $VRoooooooooooooooom thnak for that one.
debeers: @Bs7518 $PAAS $EMR $LAD $AN $MPC $VRM $VRoooooooooooooooom --additionally, there is no growth in $AN. $LAD is always on the prowl. it is a reflection of what they've returned: Lithia is the champion until it is dethroned and as long as there's breath in papa DeBoer, that's not happening $LAD has paid you 76.17% so far this year $AN has returned 15.87% year to date $VRM had a nice debut but is online only and it well may be that when a guy or gal plunks down 60 grand for a truck---damn they might want to drive it first and see what else a showroom has. So they buy up the nicest showrooms and then put them in their digital sphere and can deliver anything they have to anyone within 24 hours anywhere in the country.
debeers: $VRM- Reports on Wednesday, the 12th. With used car inventories at alltime lows and employment actually improving according to the report this morning, i think this one should run into earnings and then make the decision if you want to stay in for earnings or take partial or total profits.
joelsg1: @debeers $LAD $VRM $AAPL $LAD benefits from large short position too. Sometimes, when too many shorts are in a stock, perhaps with good reason, a virtuous cycle is created when that stock goes ever higher on any news, good or bad, as weak (or frustrated) shorts slowly cover, rinse and repeat. Not saying $LAD is such a stock, but it has a small float and large short interest.
debeers: $LAD/$VRM-LONG FORM ON BOTH ;$VRM is a stock that IPO'd recently and i'd like to say used cars are on fire but its not a good image so let's just say that they are revving up returns for their shareholders:
What caught my eye about this particular ...
debeers: $VRM-Decided that $VRM may well surprise but at the end of the day i couldn't have but one in the space so i added to my $GNRC and $LAD.
indigo1948: @debeers $VRM $GNRC $LAD - added to my position in $GNRC also. Bad weather spells good profits here
mogo: $VRM sill working. Added 1/3 more. Full position now.
mogo: $VRM IPO hit new high today on good volume
Herb: @mogo $VRM 5.6M float, short interest 33.67%, according to finviz
mogo: @Herb $VRM The volume is a bit nuts. Avg daily volume is skewed because of the first few IPO days. If you exclude the first 5 days, the avg is 823k. So it turns over its entire float in about 6.8 days and shorts only needs 2.3 days to cover.
jjohn: @scottrades Thoughts on $VRM. Above the IPO high
scottrades: @jjohn $VRM Nice move, good volume here. I'd put a stop at LOD if you're buying here.
lostsheep: $PAG Pre announced good data. Should bode well for the used car market. Again how much has been priced into $KMX,$VRM.$CVNA etc,,,, Worth watching on market weakness for opportunities
Ava: $VRM just had nice PB to 20EMA on 5'
jjohn: $VRM Close to the high. Recent IPO
Ava: $VRM by ATH
Bwhitty: @Ava $VRM That ATH is also a monthly high :)
shoredriver: @Ava $VRM ...selling the fat July 65's for 4.50.....nice.......
lostsheep: $VRM the next $CVNA seems to be a trendy trade?
lostsheep: $VRM Vrooooom Bullish engulfing candle
Ava: $VRM up on high vol HOD
lostsheep: @Ava $VRM Next stop 59 and the enthusiasm high. $CVNA lite it's the dot car era
lostsheep: $VRM at this pace it may get to the enthusiasm high today
Ava: @lostsheep $VRM Yeah, exited at $55, I'm trying to work on letting things ride instead of Chickening out
lostsheep: @Ava $VRM Smart play on your behalf. Possibly a little over enthusiastic but the pumps are primed so have at it
traderdl: $VRM - above 1st day close - recent IPO
Ava: @traderdl $VRM Seems it may need some healthy pull back
traderdl: $VRM recent IPO - hod
traderdl: $VRM 2 pt move from 1:20 post - nice volume
1993dean: $VRM braking out of a consolidation
Visit the Trading Forum to join in the discussion.
| | |
| --- | --- |
| Stock Price | $USD 36.55 |
| Change | -0.52% |
| Volume | 2,398,350 |
Vroom Inc is engaged in the business of buying and selling used vehicles through its e-commerce platform. The company functions in three segments namely, Ecommerce, which involves retail sales of used vehicles through the company's ecommerce platform and fees earned on sales of value-added products associated with those vehicles sales. The TDA reportable segment represents retail sales of used vehicles from TDA and fees earned on sales of value-added products associated with those vehicles sales. The wholesale reportable segment represents sales of used vehicles through wholesale auctions.
Request Video of VRM
Already a member?
Sign in here.
Earnings
February 24th, 2021 - 2020 Q4 Earnings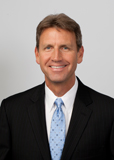 Dan Fitzpatrick
Stock Market Mentor gives you EVERYTHING you need to succeed in the market; all in one place. How easy is that? Dan Fitzpatrick and his elite community of traders share trading ideas, strategies and much more. Dan Fitzpatrick--a world class Technical Analyst, trading coach and regular CNBC contributor--gives you access to all of this with a 30 day trial membership for just $7.77. Get started TODAY and start trading better TOMORROW with the following premium content:
Nightly video Strategy Sessions with a game plan for tomorrow
Got a stock you want Dan to look at? Just ask.
Patent pending video alerts instantly delivered to you when one of Dan's trading signals is triggered. This is not your typical price alert. This is a short video explaining the action you need to take to make money. No more "Woulda, coulda, shoulda"
Access to over 77,200 stock analysis videos
Access an ever expanding library (77,200) of educational videos that will save you time and make you money
Join a team of friends and traders that have one thing in common; a burning desire to succeed.

Become a Member Today!
Gain immediate access to all our exclusive articles, features, how-to's, discussion group and much more...
Satisfaction Guaranteed!
Your Stock Market Mentor membership comes with a 30 day, no questions asked, 100% money back guarantee!