Weight Watchers International Inc (NYSE:WTW)
Bands Volume 200 SMA 50 SMA 20 SMA Videos Alerts Articles Events

bRobert: $WTW Flag trigger watch
steve71: @bRobert $TACO $WTW $SHAK $WING Nice combo of fast food stocks with Weight Watchers! Do you want fries with that?
bRobert: @steve71 $TACO $WTW $SHAK $WING Sweet potato fries
bRobert: $WTW Weekly/daily flag forming . Move > $106 opens up door to $120. Shorts 4d to cover. Stop below flag. Long term hold. Trading around a core.
bRobert: $WTW flag Trigger > $105
bRobert: $WTW Strong support. Not much tome to buy the dip.
cmaxwel1: @debeers $BA $DXCM $EXAS $LULU $MTN $NFLX $WTW $TIF ($BA), I am waiting to add more. Not yet.
bRobert: $WTW up 2%+ pm. target 1 $110
bRobert: @debeers $WTW Measured move. This stock has traded in a very polite technical manner since the teens breakout and has completed all measured moves.
debeers: @bRobert $WTW --where did you see this as a target or are you just projecting a measured move? .LONG
debeers: ...
$WTW- food/meetings or web and now global. Enrollment in Germany is booming. I hope Angela takes Oprah up on the offer
$TIF-The ONLY stock belonging to LUXE and SUBSCRIPTION. $TIF has automatic reorders for
Valentines Day,
Mother's Day,
Christmas ...
bRobert: $WTW $105 short term measured move target hit. Stops raised $110 ahead Not necessarily in a straight line
debeers: $WTW-OOH! LOOK! Just in time for the Oppy Consumer conf.today-Oprah's timing is flawless:
NEW YORK, June 19, 2018 /PRNewswire/ -- Weight Watchers International, Inc. (NYSE: WTW) ("WW") announces that it has launched a global, summer marketi ...
debeers: $WTW-If you'd actually like to learn more about what you've been fortunate enough to own: NEW YORK, June 15, 2018/ PRNewswire/-- Weight Watchers International, Inc. today announced that Nick Hotchkin, Chief Financial Officer and President, Emerging Markets, will present at the Oppenheimer 18 th Annual Consumer Conference in Boston, MA. The presentation will be held on Tuesday, June 19 at 1:05 p.m. Eastern Time and will be accessible via live audio webcast on the Company's corporate website at www.weightwatchersinternational.com.
debeers: @Forexpro #E-MiniFutures --Hmmmm.........The last 2 times DAN was out, despite dire predictions to the contrary, the market was fine. Of course, that was before the networks relentlessly beating" the sky is falling syndrome." i gotta say, Forex, will that prevent 1 sale of a $DXCM meter, 1 less cancer test $EXAS, i missed yoga class$LULU, anyone not going on some damn diet $WTW, the cancellation of a marriage proposal$TIF, not getting health insurance$CNC???Will it?? If the market goes down, will the wealthy stop skiing, going to resorts? Will it???
Forexpro: @debeers $DXCM $EXAS $LULU $WTW $TIF $CNC #E-MiniFutures

LOL, DeBeers,

Dunno; the correlation between actual financial impacts and investor/consumer psychology seems to be quite variable. Fear of loss can result in people pulling back on expenditu ...
woodman: @debeers $WTW - the stock is weightless.
bRobert: $NTRI $WTW bouncing
debeers: @Forexpro $DXCM $EXAS $LULU $WTW $TIF $CNC #E-MiniFutures - I grew up in Chestnut Hill and, though thehousing was pricey even then, the way my folks looked at it they got to send 3 kids to a public school that had private school ranking. It was a steal if you looked at it that way, Forexpro.
debeers: $WTW-I learned a lot from the Oppy meeting:
1. WeightWatchers is changing from a diet brand to a lifestyle brand. i think that this is the key to changing brand awareness and modifying the seasonality cycle of the co. i always used to own WTW from Th ...
RedLeaf1: @debeers $WTW Thanks for the summary. Good stuff. Mindy + Oprah Salesforce = $$$
Forexpro: @debeers $DXCM $EXAS $LULU $WTW $TIF $CNC #E-MiniFutures Thanks, Lady DeBeers, Several college classmates were alumni of Newton South, including a freshman suitemate, but I'm not sure that I was acquainted with any former denizens of Newton North. The Newton kids all seemed reasonably well prepared for the rigors of the Core Curriculum. Coming from a stoner school in ex-urban southern California, I had to educate myself, necessitating some catching up once I hit college. Speaking of suburban Boston, we were disappointed with the local public schools as experienced by our eldest, and our younger daughter consequently went the ISL route, at vast expense. They're both doing fine now, so the varying paths getting from there to here didn't matter much, if at all. Here's hoping that your day went well, despite the various challenges, all the best!
bRobert: @debeers $WTW Weight reduction is a high growth play.
bRobert: $WWE $WTW nh's . Long term holds
bRobert: $WTW . Target 1 $100. Partial profits . stops raised. Longer term target $110 poor cousin $NTRI perky. Target 1 $42+
bRobert: $WTW Target 1 $100 hit. Partial profits. Long term holder. Target 2 $110
debeers: .$WTW-Presenting at the Oppenheimer's Consumer's conference on June 19th. Any dip in this one should be bought in my opinion because I am expecting upward revisions to the metrics.
debeers: CONSUMER SENTIMENT INDEX HIGHEST EVER AT OVER 99%-This means you DO NOT SETTLE for $ULTA--you buy $EL, any pb at all in $WTW buy, today steve must be changing the windshield wiper fluid on a Ferrari because this 148.78 stock is actually down a whopping 55 cents! Oh, the horror!!. $TIF onmce again is going up. Added to m y $WTW on the am pb and will continue to do so every chance i get because Oprah is money and some folks actually need to be told to drink lotsa water and eat their veggies with the stuff we all really like. $DXCM- Cramer isn't the only one that thinks that Dexcom will be bought.
woodman: $WTW - leaking up.
bRobert: $NTRI higher highs/lows . $WTW poor cousin. Target $42+
woodman: $WTW - new support 90.50.
bRobert: @woodman $WTW Target $110. Multiple bullish technical setups
champ: $WTW @ $94..RHRN...this looks like it could break-out now, from yesterdays ...ATH...the news is spreading, about this new $145, dollar price target and UpGrades...I added and for me now, this is a holding position..but with a #safety-stop....I'm a #believer...I'm guessing...that all of Oprah's friends and followers will be chasing, in the coming days and weeks. Really hard to know but this level, could be the last time for entry....but that is impossible to know...only a guess. It is all about the markets...and if they keep working all of the stocks that have higher price targets, should keep climbing. It is just to bad, that we don't know that, nothing is for sure....everything has risk...and we see and live with risk, daily. The bottom line is ....keep an eye on this stock.
bRobert: @champ $WTW #safety-stop #believer Agree. Valuation wise, this is not an expensive stock given the strong projected revenue and earnings growth. the stock trades in a sane, orderly technical manner that is easy to follow. Overweight
woodman: @bRobert @champ $WTW #safety-stop #believer - it's among my larger positions.
Wykeman: $WTW upgraded..105 pt
woodman: @Wykeman $WTW - sweet!
Henry: @Wykeman $WTW Nomura sees your 105 (205 maybe) and raises to 220
MayoEng.: @woodman $WTW owned a boat load @$10 and wasn't doing much. Sold for a small profit. Talk about kicking yourself.
debeers: @woodman $WTW -Congrats to you who is getting fatter by the day on the price appreciation---and you got the skinny on it first!
gmj: $WTW full pos still moving; bounce this am off 84.63. Target 100 seems reasonable but raising my incremental stops.
KemoSabe: $WTW - Forming a flag. Need to keep an eye on it.
Robert1965: $WTW any news the pop of $6.00, can't find any on Fidelity
shoredriver: @Robert1965 $WTW Follow thru from yesterdays upgrade???....Yahoo Finance......
PJMR11: @Robert1965 $WTW I don't see a $6 pop. I have close at 85.93 and trading at 86.10 this morning Bid
Robert1965: $WTW broke out today up $5.62 $85.11missed it
woodman: $WTW - Bam!
debeers: @woodman $WTW -see your Bam and raise you 1 Boomshakkalakkalakka! with Macy's $M ( Sounds like Mah Jong, huh?)
woodman: $WTW - moving up.
woodman: $WTW bullish engulfing bounce off MVWAP/34dEMA and up through 8dEMA.
woodman: $WTW - I lightened up on this one this morning, which must be why it is coming back now. It's moved back above VWAP.
Motorman: @woodman $WTW LOL! At least you were on $AAOI, I'm looking back at the posts and can't believe I missed it. Day job and chasing rabbits.
woodman: $WTW moving.
PJMR11: @Wykeman $WTW Got back in at $78.50 yesterday. On a good run now.
woodman: $WTW has a familiar look. Stocks that move up through resistance and keep going making higher highs. See, e.g., $ABMD $SRPT $V $MA
champ: $WTW ---- This is another one that I posted...
PJMR11: $WTW HOD
Wykeman: $WTW 52 week high..
Wykeman: $WTW going to 100
champ: @Wykeman $WTW....sure looks like it....
KemoSabe: $WTW - This one is really moving. Nice rebound from earnings and announcement of a secondary offering.
Wykeman: @KemoSabe $WTW jumped in this am...it's going to 100
PJMR11: @Wykeman $WTW It got me at $76 plus earlier in week and dropped like a rock. Be careful.
Wykeman: @PJMR11 $WTW volume is huge today
PJMR11: @Wykeman $WTW It was before. Just wondering if the professionals are taking a second run up the mountain.
gmj: @kalpeshroff $wtw doubled my starter pos and set a tight stop below 50ma bounce this AM
woodman: $WTW - Friday's intraday reversal was a bad sign.
ericks68: $WTW- took some stock @66.50 today. Nice hammer on the daily, looks like it's trying to go green.
kalpeshroff: $wtw Any thoughts? A bottoming tail hammer? This is my first post..
champ: $WTW @ $74.50 ...had one upgrade so far this morning.... with a price target of $120...the main number is ....subscriber growth is really climbing and is now over 4.6 million...the highest number in the companies history....I added and the stock is going much higher....this should be the real deal.
champ: $WTW @ $75 ---- Starting to settle in a little...had to get a few of the swing traders out of the way....and there are more in this position but my guess is...this stock will keep zig-zagging...investors are watching and the stock needs to level out, before they step-in. In the coming days the stock should start to get more upgrades. Know-one is going to have really large profits over night, it takes time.
champ: $WTW @$71.50 ---- Watch this level... could be #around the #New-Entry....the Swing Traders and Day-Traders.... might be finished taking their profits... RNRH...we will see. They will be moving back-in, when the stock turns up again. The stock has been dropping now for the last hour....
Robert1965: @champ $WTW #around #New-Entry watching hit the 71.50 as you posted back up to 72.02, now at 71.63, it looks like the turn wasn't made
champ: @Robert1965 $WTW #around #New-Entry--- We will see what happens...this is not a day trade now, this would be a new swing trade investment...going forward, it is not about today...it is about more profits going forward. You asked all the right questions but you have to remember..none of us really know-for sure when the move will happen, my #guess is....this $71.50 level... should be around the #new-low, after earnings, for a new investment. Don't really know how fast you look for results....but it just doesn't work that fast....but this stock is going higher....after all the dam Day-Traders get the hell out of the way.
Robert1965: @champ $WTW #around #New-Entry--- #guess #new-low it certainly did up to 72.70 wrong again did you reenter
woodman: @Robert1965 $WTW #around #New-Entry--- #guess #new-low - Dan would call that a tombstone doji.
champ: @Robert1965 $WTW #around #New-Entry--- #guess #new-low--- Yes...but I joined up with the Day-Traders....because they are in the stock big time....I'm trading the stock now.
PJMR11: @champ $WTW #around #New-Entry--- #guess #new-low--- This name keeps taking money from me. don't know why I keep trying
PJMR11: $WTW Safe to buy now that I am out.
champ: @PJMR11 $WTW @ $70.50... It is LOD now and investors are being force out...#CopyCat selling is going on...I'm waiting for another new entry...now. This is only a trading stock....until it settles in....#professionals-traders are at work...they are now in charge, of these moves.
PJMR11: @champ $WTW #CopyCat #professionals-traders Agreed. That is why I shouldn't be anywhere near this name. Icing on the top of a bad week. Oh well, there is always next week.
spmeyers: @PJMR11 $WTW I know how you feel -- but buying at ~70 with intention to hold for a week is a pretty good bet; that's my plan anyway
PJMR11: @spmeyers $WTW Good luck
champ: $WTW @ $70.50 level will hold...??
Robert1965: @PJMR11 $WTW it held
PJMR11: @Robert1965 $WTW I was out at 70.50. Hit my stop
traderbren: @champ $WTW - nope, looks like folks are banking the dough on this pop. NP.
PJMR11: @traderbren $WTW Doesn't look like a late day rally here
PJMR11: @Robert1965 $WTW Under 70?
champ: $WTW --- I don't see any earnings number, at this point but the stock just had a great bounce
champ: $WTW --- Nice beat and guiding higher...still holding my swing
Robert1965: @champ $WTW are you selling tomorrow or in AH
champ: @Robert1965 $WTW ---- I'm going to hold into the open....because it has a 80% chance for a bounce but everything depends on the ER-Call. The truth be told...that is just a guess, it is really hard to know about what is going to happen....the stock and the markets, will have a hold of my arm and jerking me around...as usual.
champ: @Robert1965 $WTW --- It is all about the guidance and on how they present and talk about the guidance... on the call....their presentation, they need to...#Pump-up-the-Analysts...that is the key, for tomorrows open...as of now guidance looks positive...just saying.
drmike54: $NUS $HLF $USNA $WTW $CMG $CRM Some of the biggest winners since Jan. 1, 2018...... Three direct marketing (Pyramid scheme?) companies, Oprah's weight loss company, a reformed e.coli for lunch company, and Marc Benioff's wonder child...... who would have thunk it???????
champ: $WTW @ $73 ---- Spec position and they will be reporting earnings after the close tomorrow ...nice er run so-far but I'm expecting tomorrow the stock could move even more..? Because of $NTRI, big beat on earnings.
Robert1965: $WTW has anyone been watching this earnings 5/3 Up Another 2%
champ: @Robert1965 $WTW ---- Look at $NTRI...they just beat on earnings ...now $WTW is going into their earnings on 5/3 ....that is the reason why... I'm long $WTW. LOL
Robert1965: @champ $WTW $NTRI When did you get in on $WTW
champ: @Robert1965 $WTW $NTRI ----- After the open..
Visit the Trading Forum to join in the discussion.
| | |
| --- | --- |
| Stock Price | $USD 71.62 |
| Change | 1.72% |
| Volume | 535,540 |
Weight Watchers International, Inc. is a provider of weight management services, operating globally through a network of Company-owned and franchise operations.
Request Video of WTW
Already a member?
Sign in here.
Earnings
November 5th, 2018 - 2018 Q3 Earnings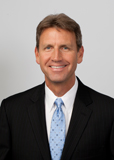 Dan Fitzpatrick
Stock Market Mentor gives you EVERYTHING you need to succeed in the market; all in one place. How easy is that? Dan Fitzpatrick and his elite community of traders share trading ideas, strategies and much more. Dan Fitzpatrick--a world class Technical Analyst, trading coach and regular CNBC contributor--gives you access to all of this with a 14 day FREE membership. Get started TODAY and start trading better TOMORROW with the following premium content:
Nightly video Strategy Sessions with a game plan for tomorrow
Got a stock you want Dan to look at? Just ask.
Patent pending video alerts instantly delivered to you when one of Dan's trading signals is triggered. This is not your typical price alert. This is a short video explaining the action you need to take to make money. No more "Woulda, coulda, shoulda"
Access to over 58,200 stock analysis videos
Access an ever expanding library (58,200) of educational videos that will save you time and make you money
Join a team of friends and traders that have one thing in common; a burning desire to succeed.

Become a Member Today!
Gain immediate access to all our exclusive articles, features, how-to's, discussion group and much more...
Satisfaction Guaranteed!
Your Stock Market Mentor membership comes with a 14 day, no questions asked, 100% money back guarantee!