Weight Watchers International Inc (NASDAQ:WTW)
Bands Volume 200 SMA 50 SMA 20 SMA Videos Alerts Articles Events

bRobert: $WTW +MACD cross Baby steps
bRobert: $WTW . Positive RSI .divergence to stock price. . Big technical hurdles ahead , but this works as a long term value and growth play. Small spec can really growth with a turnaround. A move >200d to $80 would trigger W, (less bullish lower right leg). and a $95+ target Baby steps. Patience. Strong Oct earnings (no edge) . and New Year's resolutions for health could be big catalysts .
Wykeman: $WTW added to s&p 400
captron: $WTW- Starting a position. Looking perky this morning. Maybe an early start to the holiday season and diets.
bRobert: @captron $WTW 50week bounce. Stop below. October earnings
captron: @bRobert $WTW Agree, thanks.
Robert1965: @captron $WTW this was posted on fidelity 05:15 AM EDT, 09/10/2018 (MT Newswires) -- Weight Watchers International(WTW) will replace aerospace and defense contractor KLX Inc.(KLXI) in the S&P MidCap 400 effective prior to the open of trading on Sept. 18, S&P Dow Jones Indices said late Friday
issues: @captron $WTW Bought it also. Thank you SIR!@!
Wykeman: $WTW if it doesn't hold here, looks like 60 is in the cards. NP
bRobert: $WTW Has completed a h&s top 105 - 87.50 = 17.50 87.50 - 17.50 = $70.00 We're there. LOOKING for a bounce. Costs nothing to watch. Other trades are working well. Don't fall in love with any stock. Easier to stay with stocks having strong winds at their back. This stock has some work to do. It has good long term potential. Volunteer in a soup kitchen if you want to help the needy. . Keep a watchful eye.
bRobert: $WTW . Setting up for double bottom with positive divergences. Low risk entry with green candle.
bRobert: $WTW . Look for a higher low (Bollinger ) . W . bottom bounce . this will provide a low risk entry with a stop. High upside likely into October earnings. Very high earnings/revenue growth. I think this will be retesting highs at some point.
bRobert: @bwcarnation1 $COOL It is not difficult. Keep things simple. Slow things down. Focus on finding a few very good stocks with awesome WEEKY charts. Stalk for a good entry. With a good entry and appropriate stop and position size,, give it a chan ...
Wykeman: $WTW slowly filling gap.
bRobert: $WTW Short little reversal target met $80. Looking for pullback and right shoulder surgery. Inverse c& h target would be $90 . Wait for it to develop. Still some work to do. This pullback was healthy and necessary. The stock had run up from $10 to $100 + in 18 months. An amazing run
captron: $WTW - Day 3 of the rebound.
captron: $WTW - Starting a position.
Motorman: @captron $WTW Yes, day 2 of bounce off 200 day. Sold half above, considering reloading.
vfr777: $WTW could be making a U-Turn at the 200day
champ: @Robert1965 $LULU ---- No just watching, I'm not holding very many stocks...but I did get back in $WTW....for a #Bounce-Trade
woodman: $NFLX $WTW, both still in descent. 8dEMA is plummeting resistance. Next stop: 200 day.
captron: $WTW - I am thinking this might be a good 59 minute trade in the morning. Putting it on the list to consider.
Wykeman: $WTW she's moving...$90
woodman: $WTW - still a falling knife. Don't guess where it will stop. Let it tell you. The stock has suffered some damage. May take some time to repair itself.
PJMR11: @woodman $WTW Agreed. Keeping on watch list but it has plenty of work to do
captron: @woodman $WTW Combine the work it needs to do with the market is do a pull back, really sharp knife falling.
Motorman: $WTW sold part of position down 2, only to see it reverse...still holding half.
debeers: @woodman $WTW -Mindy due to be on Squak this am. Remember this isn't one of their best 2 Q's which come post turkey day and post x mas.Would like them to do more of the "invite a friend" promos which had a 70% conversion rate and Mindy said that that was in the offing.
debeers: $WTW-Here's the IBD take on the earnings:
Weight Watchers (WTW) earnings beat Q2 views, but revenue fell short as subscriber growth slowed despite an expanding roster of celebrity support.
Estimates: Wall Street expected Weight Watchers earnings to s ...
bRobert: $WTW gaps filled. Mentioned this yesterday. Puts sold. Will LOOK for new bullish trades....if they develop
wijimmy: @bRobert $WTW.... NO FLOOR TODAY !!!
PJMR11: $WTW Is 200DMA the stopper. Hope it is better than the stopper for the Phillies last night
champ: $WTW ---- Covering...at $78.33
woodman: @champ $WTW - some old resistance around 77-78.
champ: @woodman $WTW ---- I did really well....so for me ....it was just time to move on....I have others working...that I need to stay focus on.
bigbartabs: @champ $WTW ... short interest 14.70%... looks like the shorts were major right this time.
DAN: @wijimmy $WTW Weight loss continues to go well. So far, it's shed more than 13 pounds today. ;-) Falling knife.
champ: @bigbartabs $WTW ---- After the subscriber miss yesterday....that was a great set-up for a new short position......I don't really like to short but the set-up was outstanding.
shoredriver: $WTW reports tonight..options imply a 12 ish% move....hold em or fold em? leaning towards hold...
woodman: Implied moves for earnings this week (m=mthly): $HEAR 24.8% M $TWLO 14.2% $WTW 12.2% $ETSY 13.5% M $Z 8.4% $SNAP 16.9% $DIS 4.1% $MTCH 10.6% M $WB 8.5% $KORS 9.5% $SINA 8.5% $ROKU 12.6% $BKNG 6.0% $SRPT 8.8% $NTES 6.3% $DBX 11.5% $OLED 11.0% $AAOI 13.6% $GOOS 13.7% $AAXN 12.3%
debeers: $WTW-Here's what you're looking for in earnings: high estimate .93, average estimate is .88, low estimate is .83. Revenues should be at least 409.5mm for the Q which is a rather robust 19.87% above the y/o/y Q from last year. I think that the combo of Mindy Grossman and Oprah should do the trick. Folks keep waiting for the co to come up short and it just doesn't ---at least not yet).. Conf call at 5pm eastern. You want to hear how they differentiate themselves from other lifestyle brands.
champ: @debeers $WTW ---- Spec entry this morning was around $90.66...for a Day-Trade.
debeers: $WTW-There's some short interest i n this one as there always is.
Will Oprah come through?
Has $WTW failed since she's been in it? I think she takes her involvement in True Foods into the WTW fold. That having been said, my favorite Q for WTW is al ...
champ: @debeers $WTW --- I'm seeing the short interest is at 14.70%... but that depends on what site you are looking at.
debeers: $WTW-for champ. Here's the info you requested: Short interest has decreased 5% per the short squeeze report with which i am sure you are familiar. Still its significant. What is statistically important to me, is that there was a recent drop of 5% i ...
champ: @debeers $WTW --- Thanks, but I have it....and I don't really know if I'm going to hold this swing trade or not...and if I do, it will only be around 10-15%.
champ: @Gmoore $SLCA --- I'm not holding any #Sand-Suppliers, at this time but watching $SLCA and all the others....however, the next two to report are..... $SND on 8/9......and $CVIA is on 8/14...they took out $FMSA. I might swing small positions, into earnings. I'm holding many swing position going into earnings....I think I have 10 or so and $WTW reports today, in the AH's and I have 5-more that report tomorrow.
bRobert: $WTW . Gaps at $80 and $87.50 . 20week line around $80. It has hit this several times. Just pointing it out.
champ: $WTW ....just holding 10%....could go either way.
bRobert: @champ $WTW Isn't that almost always true?
champ: @bRobert $WTW ....You think....but a large move is why I'm not holding size....10% is a really small position....
champ: $WTW ...beat on all lines lines and even guides higher...but dropping
bRobert: @champ $WTW Gap filling. Should be interesting tomorrow.
woodman: @bRobert $WTW - Needs to hold 87.69 tomorrow.
champ: @bRobert $WTW.... They are only reporting subscriber numbers YoY and not... last qtr over this qtr....that is the problem...that is what... is going on RHRN....but the numbers look strong.....however, they are hiding the exact numbers...until the call, maybe. This could be a buy....but I'm on hold, for now...with this small position...and it can still go either way....even with these positive numbers because we don't really know what the hell they are. I could say something else but it would not be very nice.....
champ: @woodman $WTW --- I guess I could figure out the subscriber numbers ...and at the end of last qtr, they were 4.6m and that was a increase of 1 m yoy....but I don't want to try and do the math...its been a long day....but a great day for profits.
woodman: $WTW - mixed bag: Weight Watchers International (WTW) reported 2nd Quarter June 2018 earnings of $1.01 per share on revenue of $409.7 million. The consensus earnings estimate was $0.90 per share on revenue of $413.8 million. The Earnings Whisper number was $0.95 per share. Revenue grew 19.9% on a year-over-year basis. The company said it expects 2018 earnings of $3.10 to $3.25 per share. The company's previous guidance was earnings of $3.00 to $3.20 per share and the current consensus earnings estimate is $2.91 per share for the year ending December 31, 2018.
champ: @woodman $WTW --- I have the consensus @ $0.88, they beat by $0.13 ....revs were flat but up a hair....it looks like the subscribers were flat....and ended the qtr still at 4.5m, the same as last qtr....and they are saying that number is up 27.6% y/y but it is the same as last quarter. That is what I have now......so with flat numbers I'm now......#OUT @ $89.50.
Raos: @woodman $WTW The reason it is taking a hit in after hours is because of subscriber numbers. It fell from 4.6 million to 4.5 million.
champ: @Raos $WTW ---- Yes, that is what I have also....a small miss on the subscriber number....So for now...I'm #OUT.
debeers: $WTW/$MOS-Both report Monday AMC.Long.
Wykeman: $CHGG posted earnings beat. 16% short stock up a/h. $NTRI earnings beat. stock down slightly A/h . Could be window into $WTW earnings 8/6. Next Monday. 10% short interest. Be aware. I have NP in any of these. Might start $WTW this week
woodman: $WTW consolidating on the 50 day. Earnings 8/6 amc.
PJMR11: @woodman $WTW I have traded this over the last few days taking small daily profits. My concern is the 200DMA is 20 points down. Waiting for that to get closer to 50DMA before I take a longer term position..
woodman: @PJMR11 $WTW - If not for earnings, you could buy it without worry, using a stop under the recent low (7/16). I'm not concerned about the 200 day in and of itself, but earnings is always a wildcard. I have a bunch and will hold at least some through (still to be decided how much I keep over earnings).
PJMR11: $WTW Took a position today on this PB. Set tight stop, as 200 DMA is almost 20 points below.
PJMR11: $WTW Raised stop.
PJMR11: $WTW Stopped out. Did add a little lunch money
woodman: $WTW - green at the moment; inside day at the 50 day. Probably not a bad spot here - or soon - to start accumulating if you've been interested, though you'll have to decide your plan for earnings which are estimated for early Aug. (I haven't seen a confirmed date yet.)
GuitarGuy: @woodman $WTW I believe they report on August 2nd. At least according to "Earnings Whisper". I should add, they report after hours...4:15pm
woodman: @GuitarGuy $WTW - that's an unconfirmed estimate based on last report's date.
gmj: @woodman $WTW I'm in at 91 with a 15% pos and will add as I see vol and price move higher with a SL below the 50Ma.
woodman: $WTW - I sold most of mine when it started to pullback. I added back a bunch today.
mopick: @woodman $WTW, needs to hold $90 I would assume. Looks like a good risk/reward.
woodman: @mopick $WTW - I'm giving it a little more leeway than that, using the 50 day as my rough area of support.
gmj: $WTW added on this vol pop raised my stop too
gmj: $WTW starter pos small down here near 50MA ... upside bounce off 90
bRobert: @gmj $WTW Small bearish pattern target $90 acquired. A few gaps below to watch. 88 & 80 .
woodman: $WTW - consolidating on this pullback. Don't lose sight of it.
debeers: @woodman $WTW - would love to see Oprah come out, before Thanksgiving, instead of after. My concern is that she is depleting the WTW food brand by her new venture.
woodman: @debeers $WTW - Coming out? Isn't she married?
debeers: @Forexpro $DXCM $EXAS $LULU $WTW $TIF $CNC #E-MiniFutures -today dismissive waves are focused on $NKE, $BOOT, $MTN, As $RACE, and Nordy's :$JWN- as well as $AMZN, $BA--Nordy's is fed up with analyst meetings, oversight, etc and the fam wants it back and, as far as I'm concerned, I've contributed to them for years and they can damn well pay up if they want my stock. $BOOT bought Tinsdales without 1 red cent of debt out of their cash hoard. That's what cowboys (backed by JPM) do. Have the best weekend. Did you see Mookie last night??? They must be crazed........
debeers: @Forexpro $DXCM $EXAS $LULU $WTW $TIF $CNC #E-MiniFutures -I am out of Poop and have thinned WTW.
debeers: @woodman $WTW -I meant make a public statement. A debutante she ain't: just hardworking and brilliant.
woodman: $WTW may have found support at top of 6/12 gap up.
captron: $WTW - Cashing out for now. Nice profits.
woodman: @captron $WTW - slapped down at VWAP.
captron: @woodman $WTW Would like for it to pull back to lower 90's and make another run at the 100 zone and see if it can stay above for awhile.
woodman: @captron $WTW - some areas of interest: top of prior gap (6/12) 90.50; bottom of prior gap 88-ish. 50 day, currently 86.32.
captron: @woodman $WTW You are saying History will repeat. Watching. Thanks
debeers: @bRobert $HIIQ $MCHP $CY $ON $AMD $SMH $MU $WTW $WWE $LULU $TRHC -$LULU caught another upgrade.
bigbartabs: @bRobert $NFLX $CRM $WTW $LULU $WWE $W ... your trading style... ditto! I too have little time to trade. I'm retired :) I'm glad you mentioned monthly, weekly charts... those are a resource that truely keeps me in the game, and without having to be at my laptop constantly. I once in awhile trade single tickers. But frankly, with good index and sector charts, and x3 ETFs ... one can do very well without all the baggage. I would rather deal with baggage during plane and road trips :) Cheers buddy...
gmj: $WTW looking for input added to my sm pos on this drop with a tight SL ...
Sher: $WTW - Not sure why this is selling off, other than the fact I took a position in it, last week!
bRobert: @Sher $WTW Testing bottom of channel. Consolidation is healthy
traderbren: @Sher $WTW - the Jul 95 puts and 7/27 weekly 100 puts are seeing some interest.
bRobert: @traderbren $WTW Similar action to June.
bRobert: @Greendayguy $HIIQ $MCHP $CY $ON $AMD $SMH $MU I try and find stocks with charts that have LARGE measured moves when triggered. eg . $WTW weekly chart JAN 18 squeezing. at $50 Measured move was to $90 (CUP/HANDLE). This was a very tight ...
Greendayguy: @bRobert $HIIQ $MCHP $CY $ON $AMD $SMH $MU $WTW $WWE $LULU $TRHC Thank you very much, great advice. Much appreciated. I started small positions in $MCHP and $ON on Friday for short term trades. We'll see how they go, and of course I have stops in ...
bRobert: @gwenzee Just for clarification, as a rule I don't like to day trade . Sometimes, a great opportunity presents itself and I have the time to manage it. (59 min trade) I have a busy day job that doesn't often lend itself to this time frame. I don't want to sit in front of a screen all day. I prefer finding stocks that have great weekly/monthly charts with a very high upside/low risk. Get a good entry from a shorter time frame chart. Get full position/overweight great strategic positions on strength eg $NFLX $CRM $WTW $LULU $WWE $W Hold them as long as the cow produces good milk. The volatility this year has presented greater challenges than the past few. A bit more partial profit taking, option hedging , tighter trailing stops.
Visit the Trading Forum to join in the discussion.
| | |
| --- | --- |
| Stock Price | $USD 49.18 |
| Change | 0.02% |
| Volume | 4,223,890 |
Weight Watchers International, Inc. is a provider of weight management services, operating globally through a network of Company-owned and franchise operations.
Request Video of WTW
Already a member?
Sign in here.
Earnings
February 27th, 2019 - 2018 Q4 Earnings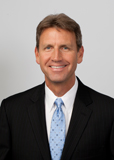 Dan Fitzpatrick
Stock Market Mentor gives you EVERYTHING you need to succeed in the market; all in one place. How easy is that? Dan Fitzpatrick and his elite community of traders share trading ideas, strategies and much more. Dan Fitzpatrick--a world class Technical Analyst, trading coach and regular CNBC contributor--gives you access to all of this with a 14 day FREE membership. Get started TODAY and start trading better TOMORROW with the following premium content:
Nightly video Strategy Sessions with a game plan for tomorrow
Got a stock you want Dan to look at? Just ask.
Patent pending video alerts instantly delivered to you when one of Dan's trading signals is triggered. This is not your typical price alert. This is a short video explaining the action you need to take to make money. No more "Woulda, coulda, shoulda"
Access to over 59,700 stock analysis videos
Access an ever expanding library (59,700) of educational videos that will save you time and make you money
Join a team of friends and traders that have one thing in common; a burning desire to succeed.

Become a Member Today!
Gain immediate access to all our exclusive articles, features, how-to's, discussion group and much more...
Satisfaction Guaranteed!
Your Stock Market Mentor membership comes with a 14 day, no questions asked, 100% money back guarantee!