YRC Worldwide Inc. (NASDAQ:YRCW)
Bands Volume 200 SMA 50 SMA 20 SMA Videos Alerts Articles Events

bRobert: @petros06 $AMRS WEEKLY double bottom bounce. This is a very spec spec. Reminds me a bit of $YRCW . Lots of work to do. Needs to put in a higher low and start shaping a bottom. Don't waste time or capital here right now.
bRobert: $FDX They still have trucks and transport stuff. Right? Squeeze. Cheap LONG $CMI $R ODFL $OSK $YRCW Trucking bull market
DrScience: @bRobert $FDX $CMI $R $OSK $YRCW Yep. They still have trucks, but it's not the trucks that are the problem. It's cheap drivers that are missing from the equation. :-)
Reif99: @DrScience $FDX $CMI $R $OSK $YRCW Any Drivers period is my understanding.
bRobert: $FDX . CHEAP Setting up. Partial. Letting it do its homework before up and out $YRCW . Just holding on . Good employee. Never calls in sick. Punches in early. $CMI . Strong . W WEEKLY .
bRobert: $ODFL . One strong truck. $YRCW $R too . These don't have a reverse gear $XPO . Watching this flag. A trigger could have this testing the 50d soon.
bRobert: $YRCW . Already a triple . Still strong. Hold
barbjim12: @bRobert $YRCW WOW! nice play
spmeyers: @bRobert $YRCW now's the big test -- 200 day
bRobert: $YRCW . up 7% . Long
bRobert: @spmeyers $YRCW After running its butt off from $2.5 to $8, the stock doesn't owe me anything. . Could use a rest at mid camp, a steam and a massage. . Good food. Pause that refreshes. Then up and out
bRobert: $YRCW The gift that keeps on giving. Nearly a triple from the low entry More in the tank
bRobert: $IYT very perky bumping 200d above . Trucks $ODFL flag trigger $OSK nh $FDX others $XPO looking interesting $YRCW $CMI
bRobert: $R took off half. In from $50 flag. Reports tomorrow Part of my Grateful Dead portfolio along with $ODFL $YRCW $CMI $FDX
bRobert: $YRCW . The little truck that could has outperformed all my other transports . Up nearly 200% . in less than 2 months. $9.50 measured move target. Look for pb/bounces.
bRobert: $CMI $ODFL $R $YRCW $FDX The Grateful Dead trade continues High upside in many names . Also keep an eye on $NAV $OSK Need a trucking ETF ? DEAD
bRobert: $YRCW + Truckin. $ODFL $NAV Hug a truck on pb/bounces $CMI high upside
bRobert: $YRCW . +
djmurph: $yrcw Dipped below yesterday's close for a minute. Long enough to stop me out (for a tiny gain, which beats a loss).
bRobert: $YRCW . flag . $R . $ODFL . others with upside
bRobert: $YRCW . flag still waving. Long from below.
bRobert: $YRCW flag. Mentioned this before. 100% run off the bottom.
bRobert: $YRCW Still working $R also
bRobert: $IYT Flag . Trigger would be bullish. Rails . $CSX $NSC $CP . following $UNP Auto . $GM . very bullish. $LEA . VERY strong move. Looking for pb/bounce Truckers . Putting in a base . $ODFL . $JBHT $YRCW left for dead. Great move . $TSCO . W bottom $90 target
bRobert: $YRCW . Still going. Stop raised
champ: @bRobert $YRCW --- Nice...this is really a strong move up.. 21% because of news today...they raised guidance...but I missed it....Now the question is ...who's next....but all the tuckers could be targets...even $YRCW could move up a little more ...but after #DAY-12, that is top off with a 21% move..... but this is really to hard, for me to step-in. Great post....because I'm now looking.... at the other names in the sector.
bRobert: @champ $YRCW #DAY-12 The turn in $IYT is spreading out. Trains . $UNP $NSC . etc . Trucks . $R $JBHT .$YRCW etc Shipping containers . $$TRTN .
champ: @bRobert $YRCW $IYT $UNP $NSC $R $JBHT $TRTN #DAY-12 --- Yes, I'm watching and I will do a little work over the weekend, on names in the sector....I started a list.
bRobert: @champ $YRCW $IYT $UNP $NSC $R $JBHT $TRTN #DAY-12 How are you feeling?
bRobert: $YRCW Perky spec Trucker. $17 Long term target
bRobert: $YRCW . MACD cross. Long term hold . SPEC .
bRobert: $YRCW This spec continues to set up for a nice counter trend run. $17+ LONG term target.
bRobert: $YRCW . Long term spec. WEEKLY Trading range $8 - $17 Double bottom Daily. Higher lows WEEKLY. Small starter. Add with bullish confirmation on pb/bounces. Don't stare at it . Stop $8.40 tight $7.95 loose. Set it. Forget it. 100% + . return potential.
bRobert: $YRCW . Patient long term hold with huge upside. An INVESTMENT in the trucking bull market. Inv h&s with $13 target 1. $17 . WEEKLY trading range target. Close to a double from here.
bRobert: $YRCW Holding stock Swing trades from $8 - $17 and takes the elevator back. On the escalator up. Long
champ: @bRobert $YRCW ---- I'm holding also because it sure could start a new leg, at anytime.....however, any positive news on Tariffs, is really positive for tuckers....is the news.
JBed: $YRCW moving up. PT $13, a 30%+ premium to current levels.
bRobert: @JBed $YRCW $17+ long term. top of range Always comes back up.
champ: @JBed $YRCW ---- Truckers also work off of Hurricane...they will be moving supplies.
bRobert: $YRCW Gap filled. Patience will be pay off in this trucker. Turnaround story. Target $17
bRobert: $JBHT $R $ODFL $YRCW Many truckers perky
bRobert: $YRCW Completing construction of right shoulder. Target 1 $11+ $17 Long term (top of range) This stock consistently swings both ways and is a trader's best friend. Look at the WEEKLY
baronp0329: @bRobert $TA My $JBHT (medium to long term hold) is not looking good today. Started looking at TA and $YRCW. Agree that TA is a good entry. Got a starter position at 4.20.
bRobert: @baronp0329 $TA $JBHT $YRCW $YRCW is a patient long term trade with very high return. WEEKLY trading range is $8 - 17. This routinely trades the range . Floor created with large volume institutional fbuying recently at low.Low retested with lower volume Risk easily defined.
baronp0329: @bRobert $TA $JBHT $YRCW You're right. Just looked at the Weekly and see the 8-17 range. Will get a 1/2 position and add on pullback/bounce. Thanks Robert.
bRobert: $YRCW . Low volume pullback. after yesterday power move. Will add on bounce. targets $14 + $17
champ: @bRobert $YRCW ----- I'm a believer....
champ: $YRCW $DSKE ....the market turned both of these Truckers....traders are taking some profits, off of these long term stocks, for the end of 2018, watching to add-on... at some point.
traderbren: $YRCW - nice pop!
bRobert: @traderbren $YRCW YUP LONG term hold. Look at the WEEKLY trading range. Volatile but easy to swing trade for big $$$ ' I have a small boat load of stock and leap calls I posted about this a few days ago.
champ: @bRobert $YRCW ---- I have a new swing position on news in the pre-market...
bRobert: @champ $DSKE $YRCW Another on bouncing from the depths
bRobert: $YRCW Long term target $17 Top of trading range on WEEKLY chart. I have done pretty weel swing trading these moves in both directions. Predictable. Right many times. Will be wrong only once. Expect the ezxpected. ....with a stop. Longer term hold. Not a quick trade
bRobert: $YRCW High volume Gap up. MACD ADX bullish cross. Targets $14 + $17
bRobert: $YRCW near HOD on massive volume. A clue to this move was the huge white candle in early August . There was a huge reversal day with a bounce from the low of the day to the HOD , also on massive volume. That day's low was the floor. You had a retest of that low 2 weeks later with a hammer bottom. . The following day's white candle was an ultra low risk entry just above the line in the sand. I took a full position due to the low risk. with a stop so close
bRobert: @champ $DSKE #Tucker #New-Position-Bounce-Trade $YRCW Another small cap trucker with huge upside. Bottom in. Target $16+
bRobert: @CraigReynolds $DSKE I don't follow $DSKE Champ does. I follow $R Weekly projects to $85 . $DSKE WEEKLY double bottom. Low risk entry with stop at 2nd low. W pattern under construction. A move above the top of the W projects a move up equal to the height of the W (from bottom to top) . 10 - 8.2 . = . 1.8 . + 10 . = . $11.8 $YRCW is in a wide trading range on the WEEKLY. Double bottom . W in progress. 11.8 - 8.1 . 11.8 = $15.5 . Still early. W doesn't trigger until height is exceeded.
bRobert: $YRCW Full position on dip/gap fill. Longer term hold
bRobert: $YRCW Based on the MASSIVE trading volume bullish engulfing candle (hammer weekly) .........the bottom is in. This stock trades in wide swings. I expect to see a nice % gain moving forward . The underlying business is steadily improving. Trucking demand is very strong.
bRobert: $YRCW Long term hold. Double bottom added with stop $9.60
bRobert: $YRCW Starting to squeeze at 50d. Long term hold
JBed: $YRCW has now filled the mini-gap created by last week's pullback. Still long.
bRobert: @JBed $YRCW This is a patient trade with high upside.
bRobert: $R nice base Target $85+ $YRCW Basing. HIGH upside. Long term hold.
bRobert: $R $YRCW flags Going higher.
bRobert: $YRCW low risk high reward set up. long term hold
bRobert: $R throwback/retest $74 breakout area . Long Target $82+ $YRCW low risk/high reward investment
GOOSE: A TRADE: $YRCW STO 7/20/18 11.0 PUTS @.52 Trying to pickup the stock a little cheaper. If not I keep the premium. Thanks to @bRobert
bRobert: $R $JBHT $ODFL Trucking trucking. $YRCW Small position. Building
bRobert: $YRCW target $16.
bRobert: $ODFL Strong reversal in truckers after weak opening. $ODFL $JBHT $XPO $YRCW $R
bRobert: $R $ODFL $JBHT $YRCW $XPO $SAIA $CHRW Bullish action truckers/transport logistics. Bottom feeders $R $YRCW perky. $FDX reports Tues. Will move the sector.
issues: @bRobert $R $ODFL $JBHT $YRCW $XPO $SAIA $CHRW $FDX Of all of them I would prefer $XPO for the best chart. NP now thinking of buying. Would like to buy it lower.
bRobert: $XPO $R . $YRCW phase 2.
bRobert: $YRCW Weekly breakout. Target $24+ Add on pullbacks/bounces $ARCB Squeeze /breakout. Weekly target $50
debeers: @bRobert $YRCW $ARCB -Seem to be following JB Hunt's lead from its earnings report.
bRobert: @debeers $YRCW $ARCB They are all at/near highs. Second tier now participating with ODFL SAIA JBHT etc . Truck and truckers bull market
woodman: @bRobert $YRCW $ARCB - $NAV in consolidation now. Maybe behind the others but next up?
rachel: ...
2. $YRCW – Alert $17.56. Earnings 2/1
3. $NAV -- Squeezing nicely. $47.00 alert
Note: re/ "full positions". You'll only have a chance to get to a full position size if you've bought early…on the support level ...
shoredriver: @rachel $NFLX $DJT $ARCB $YRCW $NAV $SPX $DJI $IWM $MDY $NDX $DJUSBK $XLK $XLE $OIH $XOP $DVN $CRZO $SM $OKE $FB $AMZN $OLED $BLUE $CELG $JUNO $COHR $CTRL $SEE $HD $TREX $HTHT $POOL $LULU $PYPL $MU $VAC $CMG $AXP Seriously, nobody provides detailed notes at the SMM shop like you....thanks....again....
bRobert: TRUCKS TRUCKING TRUCKS All facets in full bull mode. All truckers at near nh's. $XPO $ODFL $JBHT $LSTR etc I've been adding to some #2's $YRCW for a bit $25+ target long term WEEKLY breakout. . ADD on pullbacks/bounces Engines $CMI $PCAR . Truck manufacturesr $OSK Look at $NAV setup
JJT1: @bRobert $XPO $ODFL $JBHT $LSTR $YRCW $CMI $PCAR $OSK $NAV #2 Thanks for bringing to my attention.Will be looking to buy $NAV calls maybe Monday...
bwcarnation1: $YRCW going out at the hi
bRobert: @bwcarnation1 $YRCW YUP.. Lot of upside because less is expected from this bottom feeder.
bRobert: @JJT1 $XPO $ODFL $JBHT $LSTR $YRCW $CMI $PCAR $OSK $NAV #2 The WEEKLY chart is the money shot.
bRobert: $YRCW Breakout/throwback Target $21 from weekly inv h&s
bRobert: $SAIA $ODFL $R $XPO $YRCW $JBHT . nh list. trucker bull market. YRCW least extended .
bRobert: $YRCW Breaking out. this one tries hard but is a little slower than the rest. With some tutoring it will eventually get it and graduate. Target $20 . Buy on pullbacks.
bRobert: $ODL nh Easy holding stock. Add on pullbacks. Look at #2's $R $JBHT $YRCW $ARCB
bRobert: $ODFL $ARCB $SAIA $YRCW $R Truckers working. Even #2's. $CMI $PCAR Engines needed
bRobert: $YRCW $R $JBHT . These guys are #2 or lower but try hard and are playing catch up . Breakout watch.
bRobert: $YRCW nh /breakout Another laggard catching up. Target $20+ .
champ: @bRobert $YRCW --- Could be...great chart but its almost on, its YTDH but this sector is working....its hot.
bRobert: @champ $YRCW This stock was a swing trade dream do to big bidirectional volatility. Not a holding stock due to inconsistent earnings/revenues. while the turnaround story unfolds. That may be changing. Small starter
bRobert: $YRCW making its now usual V recovery. again . so much for overhead resistance in this market. Look at FDX UPS also. V for recovery with a vendetta
bRobert: $R . $ODFL . . $JBHT . $YRCW Many Truckers close to support. Low risk entries Consolidating. Bullish weekly charts . ODFL . flag
issues: @bRobert $R $ODFL $JBHT $YRCW add these to your list of truckers: $MTOR $ALSN $SAIA $DAN $CVTI, ok? If fuel continue to go up these should drop with higher expenses.
bRobert: $odfl $YRCW ODFL SQUEEZING. Weekly flag. YRCW nice swing trading stock until it grows up. More consistent earnings.
bRobert: $YRCW Not the pick of the trucking litter but a good buy point. Turnaround story.
champ: @bRobert $YRCW --- I sold YRCW and added $TRTN...your stock...in the same sector and its making a great move today ...I posted that the news needs to get out is all.
Visit the Trading Forum to join in the discussion.
| | |
| --- | --- |
| Stock Price | $USD 3.79 |
| Change | 2.99% |
| Volume | 830,160 |
YRC Worldwide is the less-than-truckload carriers in North America with local, regional, national and international capabilities. It operates mainly through two reporting segments: Regional Transportation and YRC Freight.
Request Video of YRCW
Already a member?
Sign in here.
Earnings
August 1st, 2019 - 2019 Q2 Earnings
August 7th, 2019 - 2019 Q2 Earnings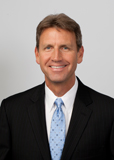 Dan Fitzpatrick
Stock Market Mentor gives you EVERYTHING you need to succeed in the market; all in one place. How easy is that? Dan Fitzpatrick and his elite community of traders share trading ideas, strategies and much more. Dan Fitzpatrick--a world class Technical Analyst, trading coach and regular CNBC contributor--gives you access to all of this with a 14 day FREE membership. Get started TODAY and start trading better TOMORROW with the following premium content:
Nightly video Strategy Sessions with a game plan for tomorrow
Got a stock you want Dan to look at? Just ask.
Patent pending video alerts instantly delivered to you when one of Dan's trading signals is triggered. This is not your typical price alert. This is a short video explaining the action you need to take to make money. No more "Woulda, coulda, shoulda"
Access to over 63,200 stock analysis videos
Access an ever expanding library (63,200) of educational videos that will save you time and make you money
Join a team of friends and traders that have one thing in common; a burning desire to succeed.

Become a Member Today!
Gain immediate access to all our exclusive articles, features, how-to's, discussion group and much more...
Satisfaction Guaranteed!
Your Stock Market Mentor membership comes with a 14 day, no questions asked, 100% money back guarantee!