Wendy's Company (The) (NASDAQ:WEN)
Bands Volume 200 SMA 50 SMA 20 SMA Videos Alerts Articles Events

kbrowe: Notable earnings reports next week: HP Inc. $HPQ Dine Brands $DIN Palo Alto Networks $PANW and Shake Shack $SHAK on February 24 Home Depot $HD, Macy's $M Lumber Liquidators $LL Caesars Entertainment $CZR Virgin Galactic $SPCE and Saleforce.com $CRM on February 25 Lowe's $LOW Square $SQ J.M. Smucker $SJM Wendy's $WEN TJX Companies $TJX Etsy $ETSY and Box $BOX on February 26 VMWare $VMW Cronos Group $CRON Anheuser-Busch InBev $BUD Toronto-Dominion Bank $TD Autodesk $ADSK Workday $WDAY and Best Buy $BBY on February 27 Foot Locker $FL and Wayfair $W on February 28
debeers: @kbrowe $HPQ $DIN $PANW $SHAK $HD $M $LL $CZR $SPCE $CRM $LOW $SQ $SJM $WEN $TJX $ETSY $BOX $VMW $CRON $BUD $TD $ADSK $WDAY $BBY $FL $W $CRM is especially sneaky in the wayit trades: after earnings it drops and THEN pops--so if they make their numbers you can pick up a wad if you know for what to look.
scottrades: $WEN trying to move out of it's base. Watch above 22.60
derda: @scottrades $DXCM $CYBR just before u get more busy can i ask some more?any thoughts on $NTNX?$DAVA and $WEN?
scottrades: @derda $NTNX Not really a great entry here. If you're buying this you'd want a stop around 31.60 $DAVA Holding at the 50 Day MA. I don't really like the way it trades. Lots of upper wicks. It may go higher, but it's not one I'm interested in. $WEN Posted about this one yesterday. I think yesterday was the time to buy, it's a little high above the 8EMA now.
shoredriver: @scottrades $NTNX $DAVA $WEN ...Guess he is officially "in your house" now.....
derda: @scottrades $NTNX $DAVA $WEN is $NTNX trying to form a cup&handle and have to wait around $37 to build it?
Ajax4Hire: @scottrades $NTNX $DAVA $WEN On $WEN - Wendy's Company(the restaurant) Yes, 50day-MA seems to be a floor. Will have to watch/wait for return to 50day-MA. I heard that on Monday, September 9th, 2019, Ghost of Dave Thomas seen at Wendy's near Graceland sharing some chicken nuggets with the King(of Rock-n-Roll, Elvis). Spooked $WEN investors!
scottrades: $WEN Trying to move out of a Squeeze. 50 Day MA is close by.
antfarm: $WEN Closed position with the breakdown. Out for a 2.2% loss
antfarm: $WEN Pushing out to a new high of volume. NP yet Well TC2000 gave a high Vol Buzz but not so much after the delay passed
antfarm: $WEN Took a small starter 22.36.
scottrades: Jim Cramer is talking about $WEN this morning. It is popping out of a #Squeeze. Watch above 21.80.
captron: $WEN . Coming off its lows. Last 2 days volume was alright. Has been a good time to buy in the past. Have a starter. Stop just below the 50.
phgruver: $MCD sold off, on Monday, on the news that $WEN (Wendy's) is going to start selling breakfast items in all their restaurants. By Tuesday's close, $MCD was down 5%. Yesterday , and today, we've seen a modest 1.5% rebound. Not real strong action, but rebounding off the 100DMA, holding the VWAP. A consistent performer, this could be a good entry or add for a LT position. (I'm in from $95, several years ago.)
Jazman0013: $WEN, decent drop today. Glad I sold partial position on the move up. Now deciding whether to close out for remaining gain or wait. Wendy's wasn't quite a 'trading issue' but getting out while the getting is good seems prudent.
DAN: ...
$WEN -- downgraded to $20 stock price. Target met.
$SBUX -- revenue recognition practice is questioned.
DJT -- outperforming. It's the shippers, not the airlines. Look at…
$KSU -- only bright spot. I'm not going anywhere near an ...
bsnceo: @DAN $MCD $CMG $WEN $SBUX $KSU $JBHT $CHRW $LSTR $NDX $GLD $XLE $OKE $OXY $MAXR $COUP $CPRT $HXL $OLED $SHOP $TWTR $ROKU $CREE $ULTA $OLLI $PAYS @Dan, I have had the same stop on $HXL and still have the stock. LOD was $81.27
champ: @DAN $MCD $CMG $WEN $SBUX $KSU $JBHT $CHRW $LSTR $NDX $GLD $XLE $OKE $OXY $MAXR $COUP $CPRT $HXL $OLED $SHOP $TWTR $ROKU $CREE $ULTA $OLLI $PAYS -- Yep, you can lose your bet, at any time, it you swing your bet. But many only ride these Day-Trade-horse's until they slow-down. I don't want to own this horse $ULTA and I'm sure not going to feed it. Just saying.....
CraigReynolds: @champ $MCD $CMG $WEN $SBUX $KSU $JBHT $CHRW $LSTR $NDX $GLD $XLE $OKE $OXY $MAXR $COUP $CPRT $HXL $OLED $SHOP $TWTR $ROKU $CREE $ULTA $OLLI $PAYS You must have amazing finger speed. Wow, I have a problem with a half a dozen ideas/posts. Great job HOD account.
baronp0329: @champ $MCD $CMG $WEN $SBUX $KSU $JBHT $CHRW $LSTR $NDX $GLD $XLE $OKE $OXY $MAXR $COUP $CPRT $HXL $OLED $SHOP $TWTR $ROKU $CREE $ULTA $OLLI $PAYS Champ, Good post and totally agree with your logic that it all depends on your time frame and risk management. Every trader can lose money if you do not follow their trading plan. There is still good money to be made in this very volatile market in the short or long side. The last few days have been very profitable for me to be long Oil and short Growth Tech stocks (ROKU, SHOP, CRWD, WORK, NFLX). I missed trading the Banks on the long side.
kt4000: Adde $WEN this morning - (Dividend coming) - also Bull call spread on $CCI, I own $BRUL already but want $TJX - looking for $49 or below.
traderbren: $MCD - edging higher....maybe due to Wendy's ($WEN) which had a nice pop.
bRobert: $DPZ $300/$350 $DIN $105/$125 $MCD $205+ $WEN $21 w $DRI $130 $WING Look for pb/b
bRobert: $WEN nh Food court hopping
BocaRick: #Earnings pop? $EA $WEN $QRVO $MTCH $AVLR $CBRE ???? will watch the open.#FWIW Cramer says do nothing on news this morning of a China deal
Forexpro: @BocaRick $EA $WEN $QRVO $MTCH $AVLR $CBRE #Earnings #FWIW Thanks, BocaRick, I'm not sure that there's any evidence of a deal; all we know is that the Chinese haven't cancelled their shopping trip to DC. Plenty of goods made in China at the Tysons Galleria. We'll see what transpires once they arrive. All the best!
BocaRick: @Forexpro $EA $WEN $QRVO $MTCH $AVLR $CBRE #Earnings #FWIW I am not sure of a deal either, but these stocks may pop at the open and take a risk if you want to, buy at your own risk.
captron: $WEN Sold my position this afternoon. This Zig Zag ticker is easy to trade. Wait for the PB and reload.
Jazman0013: @captron $SHAK $MCD Here is where bias enters in and is a big Mea Culpa: $WEN. My father bought into it around 7-8 as I recall and it is trading at somewhere near 18-19 now. My bad lunch experiences near my old job kept me from getting in even as it went up... Habits. Dan is so right about them. So happy he posted on them.
phgruver: @Jazman0013 $SHAK $MCD $WEN You can't judge a chain by one franchise, good or bad. Fast food is a tough business! Very price sensitive, but you have to keep the quality up. $MCD is a long term hold (from below $100), but otherwise I avoid the sector.
Jazman0013: @phgruver $SHAK $MCD $WEN. Multiple chain experiences actually but mostly near work. Yes, extremely tough business. Wish we had Tim Hortons nearby...
traderbren: @grcjr $MCD - yep, and you can add $WEN to the munchies list too.
grcjr: @traderbren $MCD $WEN $MSFT and $FTNT
scottrades: $WEN is right at Weekly Resistance. Watching for a break above.
kt4000: Just sold $UNH (one of those you buy and have to hold) which turned out to be a great trade with Dividend. Adding $LNG here - still holding strong on $CVS, $LABU, $OILU, $NTNX, $HD, $WEN, $CMCSA, and $INGN looking to add on strength.
kt4000: added $WEN strong on this tape.
kt4000: added a 1/2 position of $OILU at the close along with topping off $WEN which moved up nicely today. Have a good weekend all.
phgruver: #FastFood The other two major players in the Fast Food space, here in the southeast are privately held Hardee's (CK Foods) and Wendy's, $WEN. Chik-fil-A is also privately held.
1winkie: ...
$CLF was started as Market Perform at Cowen. Shares closed at $8.56, in a 52-week range of $6.30 to $13.10. The consensus price target is $12.56.

$CL was raised to Buy from Neutral at Goldman Sachs. Shares closed at $60.55, with a consensus analyst ...
wijimmy: @1winkie $ADBE $AKAM $ADSK $BAC $BKNG $ELY $CGC $CIT $CLF $CL $DE $EXPE $FB $FCX $HSBC $MA $MTB $NKE $NBL $TRGP $TRV $UAL $URBN $WEN ...@1winkie... Thanks for posting all that info... plenty to look at now
shallett: $CMG LP still grinding up, pork tariffs should reduce costs. what about other fast foods? $MCD & $SONC big moves and a big miss for me. any thoughts on $JACK, $WEN & $ZOES
coldevinc: @shallett $CMG $MCD $SONC $JACK $WEN $ZOES Looks like burger day. Making me hungry.........................
shallett: @coldevinc $CMG $MCD $SONC $JACK $WEN $ZOES It is time for lunch.... Could add $SHAK to the list.
justinp: @coldevinc $CMG $MCD $SONC $JACK $WEN $ZOES Got burnt a while back on this but always liked the food $LOCO
captron: $WEN -Just about in blue sky territory. Added a little more to my holding.
captron: $WEN - Looking good. Trying to replace $MCD.Started a position and looking to add.
captron: $WEN - Gap up on great earnings and good guidance. Watching. Only about 5 days of shorts if they cover.
Ajax4Hire: $WEN - Wendy's Group Sold 2018-01Jan $17 calls for a loss. Spectulative buy due to high call volume. Ultimately held on too long; woulda, coulda, shoulda sold early this week for profit. I was being greedy, "hoping", expecting $WEN to go higher. Jim Cramer: "... Hogs get slaughtered"; Dan Fitzpatrick: "Hope is not a strategy." Live and learn.
Ajax4Hire: $WEN - Wendy's Group Back on 2017-12-19_Tue, someone bought 15,000 $WEN 2018-01Jan $17 calls for $0.25 apiece costing $375,000 with a break-even at $17.25. Someone closed out about 3000 contracts leaving 12k still hanging out there there. Even today, for contracts that expire in 10 days(2018-01-19_Fri): 459 $17 calls for $0.22, $17.22 break even; 143 $18 calls for $0.10, $18.10 break even; On the Put side, there is also action but with less enthusiasm. What is $WEN-Wendy's going to do in the next week or so to warrant such an increase in stock price?
RedLeaf1: @Ajax4Hire $WEN It looks like a trader rolled up approx. 6K Jan 17 calls to approx 6K Feb 18 calls a few minutes ago.
DrScience: @Ajax4Hire $WEN Lots to chose from... High short interest developed after pop on upgrades in December. A note that Melvin Capital had 32.1% gains last year, and the portfolio manager likes $WEN. Analysts estimates implying a doubling of YOY growth in 4Q. As @bRobert noted yesterday, "fine" dining getting inflows. Investors mistaking Square patties for $SQ??? :-) Oops! Forgot... Insider buying.
captron: $WEN Breaking out on decent volume.
Bridget: @captron $WEN you're a bit late at this point. I would wait for a pullback to support before starting a position.
captron: @Bridget $WEN Just reporting. Its in my long term holds.
Ajax4Hire: $WEN - Wendy's Group Yesterday, 2017-12-19_Tue, someone bought 15,000 $WEN 2018-01Jan $17 calls for $0.25 apiece costing $375,000 with a break-even at $17.25. Such a short time for such a large investment. Someone knows something.
Bridget: #Notes: Another day, another high Earnings after close: $SQ $SEDG $ROKU $OSTK $TWLO $OPK $ATI - big volume selloff to support $RHT - broke out of a very tight squeeze $WB - new high $ABBV $WDAY - both very close to breaking out $WEN - gap down and recover but still lots of supply overhead $WTW - complete reversal on the breakout, fakeout $HST - breakout from multi month consolidation pattern $COST - stair stepping higher, bottom of gap is at $170 IPOs $TSG - reports tomorrow $SSTI - new high $SOI $CIFS $PLNT $MTCH $DXC #dumpster diving $KR and $KHC coming out of bases
DrScience: $DISH bouncing off the 50 DMA, hitting intra-day high. Also, seeing a similar intra-day bowl pattern in $CAT, $VIAB, $NBR, $DE, $RACE, $MCD, $WEN, $UNFI
sierramp: There has been significant insider buying in $WEN in the last six days by Trian Partners, Nelson and Matthew Peltz and other directors. Something must be up.
TunaHelper: $MCD waffling between the 20dma and 200dma. Not going to increase my bearish position here. $WEN is looking especially zesty this morning (potentially conforming to the p3 vol squeeze pattern). Sort of gapped and trickled down this morning. Still very impressive nonetheless.
Aragorn: $WEN = broke out yesterday off an inside day and up
mikepbss: $WEN is $MCD lite. Reaching blue skies. (Small long).
SierraJW: Just a "$" addition to some posts, and investigating possibilities, short and medium term, Not many positions in equities at this point. Scanning using FINVIZ maps and controls at FULL, ETF's and SP-500, for this week, so far, FWIW (http://finviz.com/map.ashx?t=sec_all&st=w1) and (http://finviz.com/screener.ashx?v=111&s=ta_mostvolatile&f=an_recom_strongbuy) Upcoming Earnings (Per @Dan) $BABA $FIT $TSLA $GPRO $PCLN $HAL $CVS $WFM $JCP $DF $LL $WWAV $SODA $M $WEN $KSS $RL $VSTO Investigating: $AMZN $APA $ASPS $BMY $CEMP $COG $COR $CVLT $DATA $DIS $DPLO $DSX $EAT $FRSH $FTI $IP $LL $LOW $LVLT $NOC $MITK $NVDA $R $RAX $RDUS $SLCA $SU $SVXY $TREX $TROV $TSCO $ULTI $V $WHR $XIV $XONE Trending: $BAS $BHI $DKS $FIT $GNW $HAL $MAS $OIH $PPA $SVXY $VGR Moving: $LPX $RRC $FCX $FIX @Dan $STMP Comments welcome! Jim
DAN: @SierraJW $BABA $FIT $TSLA $GPRO $PCLN $HAL $CVS $WFM $JCP $DF $LL $WWAV $SODA $M $WEN $KSS $RL $VSTO $AMZN $APA $ASPS $BMY $CEMP $COG $COR $CVLT $DATA $DIS $DPLO $DSX $EAT $FRSH $FTI $IP $LOW $LVLT $NOC $MITK $NVDA $R $RAX $RDUS $SLCA $SU $SVXY $TREX $TROV $TSCO $ULTI $V $WHR $XIV $XONE $BAS $BHI $DKS $GNW $MAS $OIH $PPA $VGR $LPX $RRC $FCX $FIX $STMP Jim, have you considered refining that search with volume parameters...and maybe price parameters (if you want to avoid stocks that are just a buck or two in price)?
Bridget: $WEN appears to be breaking the long term downtrend on the weekly chart. Moving averages on the daily are turning up. Could be a good buy point for a long term hold.
Bill4: $WEN looks like a nice breakout after some consolidation. Perhaps a cup and handle pattern on the daily chart?
El_Tuito: $WEN ...Dave, oh Dave its time to rise from the Grave Mac, Shack & Jack get out of the way 'cause little Miss Wendy will steel the day When the news hits CNBC my July 11's will mean the world to me! so...yesterday $WEN traded 18.6 million shares; three times normal. Heck, during Monday' s carnage it did 16M (wonder who was sucking up that $11 stock in that big red volume bar?) This morning I put the TC-2000 on Daily/6 month time frame and scrolled through the burger joints paying particular attention to JUNE. Although Jack is squeezing, they are nothing like $WEN ...twin Green volume bar June goal posts!! Even looked at Juno's 15M share orgasmic day. Nope, I think I'll wait for some square burgers to be served up. ...hope my obsession isn't clouding my objectivity
El_Tuito: $WEN ...ahhh, so this was all for the benefit of one stockholder ....Nelson Peltz. We'll see how this works out but I may be eating crow on this.
El_Tuito: $WEN hey @DAN, could you take a glance at the July month of Wendys?? All this over square hamburgers ...pleassssseeeee.
El_Tuito: $WEN BTO (added) a boatload of July 11's at .40. Could be an embarrassment but that's what the forum is for. ...long July 11's
El_Tuito: $WEN ...so, over 320,000 open contracts in the front month? ....nothing going on there!!!
El_Tuito: $WEN ...so we're over 11 million shares today/twice average. Over320,000 open contracts in the front month ....ummmm, why don't just take an ad out in the paper
JJT1: @El_Tuito $WEN Thanks.? Entered fray. BTO July 11 dollar calls at 45 centavos
El_Tuito: @Jadee $WEN & $MJN...Dude! I am Puerto Vallarta's Gordon Gecko
steve71: $WEN Last Friday, El_Tuito mentioned heavy call buying in Wendys. The stock is holding up pretty well on good volume. Six weeks of consolidation following the May 6 price spike on earnings and asset sales.
El_Tuito: $WEN ...There it Is! Wendy's Call Flow 11,396 Calls / 341% above average. AGAIN, today!! So yesterday I bought my July 11's and the stock was at 11.41. In todays crappy tape the stock trades at 11.42 as I write this post. This stock has had Goo ...
El_Tuito: $WEN ...so this burger joint show up on the call flow with 8,000 / 274% above average. What stuck out was this has had unusual volume every day for about a weekso I went to the Trade Monster to see how Wendys was shaking out. Turns out there's over 66,461 at the July 15 strike and another 22,550 at the 20 strike. Now I ask you...why would this Burger Joint have approx 80,000 contracts in July strikes??? Picked up some July 11 contracts @.55 just to make sure I don't miss something. Stock was at 11.41 at time of Call purchase
dkoran: @El_Tuito $WEN- also 8,000 at the july 15 puts. not sure what the trade is .
El_Tuito: @dkoran $WEN has had strong buying. Regarding the puts, somebody with enough 'horsepower' can drive this stock into the high teens in which those puts would expire worthless ...nice premium. My first thought was taking $WEN private... The put & call writers would make out like Bandits ....do we even have bandits on Wall St???
El_Tuito: $WEN todays's call flow is at 18,181 Calls / 685% above avg. Nice looking chart w/ big green volume bars If you need some fast food in your porfolio, take a look. ....18,000 calls are a terrible thing to waste
Bridget: $WEN popped, bull action 4.5X normal on June Calls
Lou: ...
Added Buys: $HFC, $SON, $WEN, $ZUMZ, $SF, $ATNI.
Removed Buys: $PDCE, $VAL, $LTM, $PERY, $DRH, $LMOS.
Added Sells: $PTEN, $PVA, $NOG, $AIT, $ARCB, $HGR, $FFIN, $LQDT, $CBB.
Removed Sells: $TDW, $ANR, $SFY, $VMI, $BGG, $PMC, $CUZ, $PKE, $NTLS.
Auto: $WEN hello $10ish it has now completed the bowl.. :>)
Auto: $WEN VS walking upper BB 50 crossed the 200 good looking bowl base in LT acct.. :>)
Bru: @Auto I just sold my shares of $WEN on morning spike as of so far today stock came within a penny of last thursday's high of $9.29 So if it doesn't break above that price this week, I think the way this stock trades I'll have another shot to get back in as i think it will again sell off back to test the 20 dma $8.85 area at least once more - but we shall see
Tim S: EARNINGS BEFORE THE OPEN: $ALKS, $AMCX, $ANSS, $BBEP, $BBY, $BDBD, $CECO, $CHS, $CIE, $CNSL, $CQB, $CWH, $DANG, $DATE, $DYN, $EPL, $FIG, $FRO, $FWLT, $GCAP, $GTI, $HII, $IQNT, $IRDM, $ITC, $KSS, $LAMR, $LKQ, $LPI, $LTXC, $LXU, $MYL, $NRF, $NTI, $NTLS, $NXTM, $OCN, $PLL, $PQ, $RDC, $RTI, $SFY, $SNAK, $SRE, $SRPT, $TD, $VAC, $VRX, $WAC, $WEN, $WIN, $WNR, $WPX, YRCW
dagdog: $WEN - Weekly is the chart here -- starting a nice moving out of a #squeeze. Daily is just above prior resistance. (Position = none)
Pizzawagon: $WEN beat earning. Stock buy back up to $9.25, sold my small position at $9.24, five day trade 12% gain. Thanks #Cramer.
MtChet: $WEN Earnings were not that bad. I just bought some. Looks like it found support at around 7.90
DragonFly: $WEN - thought abut $WEN but they report Nov 7. Think I'll wait on that one.
Poet: $WEN - Strong for second day in a row. Good catch @Dan, and thanks.
SMM: $WEN Wendys International Inc. Price Alert. The clip at http://articles.stockmarketmentor.com/stockanalysis.html?ticker=WEN&clip=26679 has triggered an alert.
BuffaloBill: $WEN @lanedra. Bought on red this morning. Remodeling most all stores own it as long as above 8ma, Better than McDonalds for long term growth
BuffaloBill: $WEN - $EPS last Quater up 146% taking away from $MCD
BuffaloBill: SCAN That seems to work in sync for three different time frames, Running Streaming Price History > $4.00 Volume 90-DAy > 300,000 $C >= (H1 * 1.005) - Daily , H1 = previous period high $C >= (H1 * 1.005) - Weekly, Same Scan changed the Daily to Weekly $C >= (H1 * 1.005) - Monthly Today returns APC* $BEAT CSOD IRBT* $LNCO MA $MX NKTR $P SGEN $SHLD SU $WEN * CLOSEST TO 50ma Worden TC2000 v12
:
southern: companies to report before the open: # $EAT, $OSIS, $AIT, $BGG, $SRI, $VPHM, $CTB, $ATK, $CCOI, $CNQ, $FUN, $GOLD, $ITG, $JRCC, $MFC, $NJR, OMG, $RDEN, $RGLD, SLE, $USPH, $ZEUS, $KOP, $MINI, $NOG, $BKR, $BR, $MHR, $PGNX, $AXAS, $CAAS, $FXCM, $KRO, $MKL, $SSRI, $THI, $WEN, $ACCO, $ADY, $AG, $AMCX, $BDC, $HNR, $HWCC, $KSS, $LIWA, $MPW, $RDNT, $WIN, KITD, $SNSS, $RRGB, $AAP, $TK, $TNK, $TSEM, $TUC, $CAE, and $NVO
ty: $WEN ... after 7 weeks of consolidation is breaking out above the 50 dma. long a small position
gold2stocks: ...
@Wendy's estimates raised at $UBS
$WEN estimates increased through 2012, $UBS said. Belief in company's ability to drive sales and profitability in the near term through new menu offerings. Maintain $6.30 price target and Buy rating.

gold2stocks: ...
@Wendy's estimates, target increased at $BMO
Shares of $WEN now seen reaching $6, according to $BMO Capital Markets. Estimates also raised on strong guidance. Market Perform rating.

MEMC Electronic estimates lowered at Citigroup
7:05 AM EDT
...
Visit the Trading Forum to join in the discussion.
| | |
| --- | --- |
| Stock Price | $USD 21.26 |
| Change | 0.14% |
| Volume | 2,889,910 |
Wendy's Company operates quick service restaurants specializing in hamburger sandwiches throughout the United States of America.
Request Video of WEN
Already a member?
Sign in here.
Earnings
August 5th, 2020 - 2020 Q2 Earnings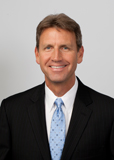 Dan Fitzpatrick
Stock Market Mentor gives you EVERYTHING you need to succeed in the market; all in one place. How easy is that? Dan Fitzpatrick and his elite community of traders share trading ideas, strategies and much more. Dan Fitzpatrick--a world class Technical Analyst, trading coach and regular CNBC contributor--gives you access to all of this with a 30 day trial membership for just $7.77. Get started TODAY and start trading better TOMORROW with the following premium content:
Nightly video Strategy Sessions with a game plan for tomorrow
Got a stock you want Dan to look at? Just ask.
Patent pending video alerts instantly delivered to you when one of Dan's trading signals is triggered. This is not your typical price alert. This is a short video explaining the action you need to take to make money. No more "Woulda, coulda, shoulda"
Access to over 70,900 stock analysis videos
Access an ever expanding library (70,900) of educational videos that will save you time and make you money
Join a team of friends and traders that have one thing in common; a burning desire to succeed.

Become a Member Today!
Gain immediate access to all our exclusive articles, features, how-to's, discussion group and much more...
Satisfaction Guaranteed!
Your Stock Market Mentor membership comes with a 30 day, no questions asked, 100% money back guarantee!