Ambarella Inc. (NASDAQ:AMBA)
Bands Volume 200 SMA 50 SMA 20 SMA Videos Alerts Articles Events

Wolf: $AMBA Long tight squeeze, drifted back through the 50 and 20DMA. Up .28% in a down market. Started a small spec position anticipating run up to Earnings 8/31.
optionswealth: @Wolf $AMBA A volatility squeeze since 6/14! I think I would like to join you when it pops its head above that squeeze price, say 52.71
Wolf: @optionswealth $AMBA I will add if it pops. Curious why it is up slightly when most other tech is down. Any thoughts anyone? Just speculation?
GOOSE: @RAMIE $AMBA Sinking
infocus: $AMBA STO Jun 9 2017 57 Puts @ 1.50 Following @GOOSE but a bit late to this one, slinger ; > )
Forexpro: @infocus $AMBA Good Luck, Infocus, Just a reminder, earnings are on Jun 6. All the best!
infocus: @Forexpro $AMBA Thanks for the reminder. Missed it :>(
GOOSE: TRADE: Upon reflection last night, I lost confidence in the $AMBA Puts that I put on, and that was because the Bullish DragonFly, in the AM turned into a Bearish DF at EOD. I took the piercing of the 50 Day as a shot across the bow, rightly or wrongly, and got out of my trade today. The body of the DF did close above the 50 Day though. Still holding the 57.50 Puts. BTC $AMBA 6/9/17 58.0 CALLS @1.80. STO @2.00 I feel better now. ;>)
GOOSE: @infocus $AMBA Just posted. Take a gander. Now that @Forexpro just mentioned earnings very soon, I think I'll get out of my 57.5 Put, singular, too. I have NO special knowledge on this one. Too much volatility for my old heart. Where are my glycerin pills. ;>)
infocus: @GOOSE $AMBA Thanks to you and @Forexpro. Will probably watch it for an hour or two. Sold a few contracts, so maybe I can squeeze out a break even or a small gain. A "mental " stop.
GOOSE: TRADE: @Ramie $AMBA BTC 6/9/17 57.50 CALL @1.95 STO @.88 Last $AMBA PUT.
infocus: $AMBA BTC Jun 9 2017 @1.45 (STO @ 1.50) No damage, moving on...
GOOSE: $AMBA getting beat up again.????
Forexpro: @GOOSE $AMBA Yeah, Goose, I had to bail out of my short puts for a nice 2 buck loss, now short puts with a lower strike for a credit of 1.75. I've been watching the size on the bid ask, which has been unimpressive, but of course the price matters more, and that keeps going lower. I have not seen any news, and I've been looking. Stifel says it should be "bought on weakness"; that, apparently, is in the eye of the beholder. Seems weak to me, so where are the buyers? :) We'll see how it goes; all the best!
Forexpro: Re: $AMBA Hi, Friends, Just for fun, here's a 1-minute chart of today's price action in $AMBA. I have the distinction of having been stopped out twice in one day, at two different option strike prices. Not at the absolute low on the second occasion, but close enough. Very interesting activity in the absence of any news, so far as I can tell. I've been looking. Here's hoping that your day is going well; all the best!
Forexpro: @GOOSE $AMBA

Hey, Goose,

I put a friend on the case; he has more important things to do, but unlike me, he has a Bloomberg Terminal. He came up with this:

Ambarella Checks Verify DJI Socket Loss, Morgan Stanley Says
2017-05-31 10:26:16.864 GMT
&n ...
GOOSE: @Forexpro $AMBA Thank you Forexpro. I'm still holding my 57.50 Puts, with the intention of rolling them next week if necessary.
GOOSE: $AMBA Got a dragon fly on the daily. Bottomed??? Thinking of selling a NTM 58.0 Put, EOD, if stock holds up. Gun slinging.
GOOSE: Slinger TRADE: $AMBA STO 6/9/17 58.0 PUTS @2.00. Had a bid .10 over the Ask, and was taken. Stop is in.
GOOSE: $AMBA A point away from the 50 Day on the daily, and on the 50 Day on the weekly. Just sayin'.
GOOSE: $AMBA -4.99 PacCrest downgrade.
JBed: $AMBA just took off like a rocket.
woodman: $AMBA coming back decently.
JJT1: All P&F double top B/O $AAOI, $OLED, $LITE, $MOMO, $NTES, $ULTI, $AMBA, $FIZZ
woodman: $AMBA doing good work today.
GOOSE: $UVXY, $MU, $AMD $AMBA From the boonies of NJ, ;>) Re: My post yesterday. I'm almost whole again. What a difference a day makes.
infocus: @GOOSE $UVXY $MU $AMD $AMBA Glad to hear that. I'm close. Still in France ;>)
GOOSE: TRADES: $UVXY STO 6/23/17 18.0 CALLS @.53 $AMD STO 6/9/17 13.5 CALLS @.25 $AMD STO 6/9/17 11.0 PUTS @.26 Part of a short strangle. $AMBA STO 6/9/17 57.50 PUTS @.90 Small size. Thanks to my friend @Forexpro, his idea, my trade. Looking to take them back at a nickel. ;>)
GOOSE: $AMBA HOD
1993dean: Hi Dan what do you think of $hhc and $amba buy or hold thank you
traderbren: $AMBA -- seeing buying interest, and looks constructive here.
jetace: $AMBA $TER $NANO have a look at the sector "semiconductor equipment and materials", IX2450 on Worden's indexes. These all have a steady climb, good pop on earnings and even some good entries. WORKING
traderbren: $AMBA -- getting a bid
Lou: $AMBA must be reacting to $TASR news.
champ: @Lou $AMBA $TASR --- Yes, good point...I'm long... new.
champ: $AMBA --- Stopped out at entry... when you chase ...that can happen...but you can hit many home runs but not today....only out for now....also OUT $TASR...for now. No gain ..no loss...just a waste of time.
Wolf: @champ $AMBA $TASR Backed into a can't lose trade. BTO weekly 56 put @.45, Bought shares @55.45.
champ: @Wolf $AMBA $TASR -- Yes, I can't lose now because I'm out...but only for now.....as you know you just have to go with the flow.
bsafriet: @traderbren $AMBA Amazing! somebody believes it has a future in the autonomous automobile!
bigbartabs: $AMBA could be at a good buy point... if the double touch of the 50dma holds.
Wolf: $AMBA Reversal off the 50DMA on low volume. Any thoughts?
success: @Wolf $AMBA my thought . . relatively low risk with a stop just below $54 . . Dan always mentions what would you be thinking of as an upside, where resistance might be and whether or not that is enough to put your money in the stock . .again just my thoughts . . hope that helps
issues: @Wolf $AMBA Symmetrical triangle chart pattern. Dan can answer better than me but I would say it has a greater chance of going up than down...
spmeyers: $AMBA moving; Dougherty & Co.'s Charles Anderson writes that it appears the key part of Intel's bid is the "vision" processing capability of Mobileye, and that for that reason, a company like Ambarella should also be highly desirable. "Thus, the deal confirms our suspicions that the vision processing/computer vision element is likely more valuable than the market has acknowledged to date," writes Anderson. "For this reason, we believe investors would be wise to turn their attention to Ambarella in a post-MBLY takeout world." "We are hard-pressed to find any other publicly-traded company that could be more levered to capturing upside from this opportunity."
coldevinc: @spmeyers $AMBA Looks like the markets agreed
humble: @coldevinc $AMBA .....distribution today?
spmeyers: @humble $AMBA not too much
champ: $MBLY ...out now .....added 25% to $AMBA on the open.
champ: $AMBA @ $57.40 up 2.1% $1.20 --- Somethings going on Volume is already over the 20 day avg...I'm back in Spec swing long ....er were just the other day....maybe M&A....???
shoredriver: $AMBA still going down
champ: $ROST $AMBA $CBI $TASR $DY all will be reporting after the close....RHRN
champ: $AMBA @ $58.35 ---- Nice bounce this morning ....the stock is still on this run ...all thru February...earnings are on Tuesday 2/28/after....its working and I added this morning to my position....I have been posting.
champ: $AMBA ....really strong
success: @champ $AMBA i have been watching today . . 56.11 was where I set my buy signal and then wimped out . .
issues: @champ $AMBA did you buy
champ: @issues $AMBA ---- I posted on 1/4 ....that I thought...that around $52.50 was the low...my entry was around that level.....it's on the posting thread.....I was thinking about tax selling around that time....and was looking for stocks like I also posted about $WB and others but I can't remember all.
Tony220397: @champ $AMBA, $WB, I still have some positions are all profit, should I sell them now!
Trixie: @DAN $COMPQX $SP $DJ I can't help but think $NVDA is like $AMBA had been back acouple yrs ago.. pattern wise.. fwiw i wasn't on $NVDA during this run, but participated in the $AMBA run back then.
DAN: @Trixie $COMPQX $SP $DJ $NVDA $AMBA Blowoff top...
Trixie: @DAN $COMPQX $SP $DJ $NVDA $AMBA that, along w the double top in there..
champ: $LRCX and $AMBA both working today...$AMBA is a lagger and I might add but both are long term ...for me...holds and just wait for the $$$$.
Motorman: @champ $LRCX $AMBA Lost patience and sold 1/2 position $amba @51only to see it go up. $Gpro influenced decision which happens to be peaking above 50now
woodman: @champ $LRCX $AMBA - and LRCX has a squeeze going now. I'm long LRCX and would like to add.
champ: @Motorman $LRCX $AMBA $amba $Gpro ---- I hear you...it's not hard to lose Patiences....especially when the market turns...I also lose patiences but don't tell anyone.
champ: $AMBA @ $54.25 HOD about 5% - This lagger is moving up this morning also.....following $NVDA ...I'm long both but $AMBA could be the next mover...ER not until 3/2
Rasta: $AMBA #BOTTOMFISHING starting a small spec position in $AMBA. Playing this similar to $COR where I caught it near the bottom.
champ: @Bridget $GPRO----This is helping this lagger $AMBA...I have a position and I added.
champ: $AMBA @ $55.50 up 4% ...posted Info yesterday...and I added already this morning.
captron: $AMBA - Is making a statement this morning. Up nicely.
Robert1965: @champ $AMBA have sold any. I am in at 55.50, at 11:45, it hasn't bounced much since then, what are you looking at, set my stop at 54.36, the open
champ: @Robert1965 $AMBA --- I was tempted but I did not....I'm still holding my full position....this could be just the beginning of the move... is my guess. This is a play on all the devices that were sold during the Holidays....$AMZN $FIT $GPRO and many others...I had a post on about their past earnings...yesterday. The 52 week hi was around $75....I'm thinking about adding but watching just for now....I'm holding a starter position of only 1/3rd size.....they are at 3 conferences today ...so I'm expecting upgrades in the next few days.
Robert1965: @champ $AMBA $AMZN $FIT $GPRO Thanks I think I should raise the stop 55.00
champ: $AMBA @ $54 --- Yesterdays low @ $52.25 could be the low for 2017....is my guess.
captron: @champ $AMBA $GPRO made the same move today, up. They are in tandem.
champ: $AMBA @ $53.60 $GPRO - @captron --- On $AMBA...they reported great earnings on 12/1 and beat by 18% on earnings and rev were up 7.8% and gross margins expanded 40 basis points to 66.3% but they guided flat for the 4th because it was unknown at that point and the stock dropped for no real reason. Now we know that sales were great in the 4th qtr for All retail and that news came from Amazon ....and they reported best sales ever on all devices. Also $FIT on wearables....thats why there stock is bouncing. $GPRO will be reporting on 2/2 and $FIT on 2/22 but they already report great sales but no #'s. This is all great news for Ambarella $AMBA they make products that are inside these devices. I could be a little early but I have a new position today and I'm new Spec swing long with a starter positions... 1/3 size for now.
Rasta: #shananigins Got stopped out by the 1 minute dip in $AMBA at the open. Now back above where I bought it. Arrgghh!
woodman: $AMBA - just throwing this broken/potential revival stock out there. Big pull back near to the 200 day, now moved back up through the 8dEMA and, so far, looks like it will close above. Perhaps buy with a stop under today's low.
champ: $AMBA @$63.25 could bounce on the upgrade from yesterday with a target of $87 at Canaccord Genuity......up about $3 off todays low of $60.36.
BocaRick: @champ $AMBA $GPRO taking another hit today on slow sales with AMZN, more down pressure on AMBA?
champ: @BocaRick $AMBA $GPRO - They are also in wearables, security, automotive and drone cameras....many sectors remain in intact for them. They will be launching a new design and should win more market share... with this new 14nm chipsets but I don't hav ...
champ: @BocaRick $AMBA $GPRO - $GPRO just posted that they are HOLDING back sales on AMZN because they are Negotiating the price that they pay AMZN and maybe they Might have an agreement by the end of the month ....they are now responding to the Post this morning by Pipeer Jaffray that they said they were not selling and thats because GPRO has it on HOLD at AMZN.
captron: $AMBA - It is following $GPRO down.
captron: $AMBA - It is flirting with the 50sma. Could be a low risk entry or a signal to sell. No position.
Bridget: $AMBA is sitting right on the 50MA. This could be a good low risk buy point. Wait till you see the bounce though.
Trixie: @Bridget $AMBA the high form the 8/31 and the 10/4 don't have much difference b/w them.. I almost wonder if its not shaping up to more a symetrial triangle or a top .. While $GPRO still looks to be upward trendingand sitting abouts the 50ma too.
Aragorn: $AMBA $ GPRO came in news?
champ: $AMBA @ $72.90 - Don't really know about this stock but they had an upgrade yesterday....I'm holding a Spec day trade but it really needs to break thru $73 ....say for the next leg up....could breakout a little RHRN
champ: $AMBA @ $73.65 now.....need more players....and then the shorts will have Cover today....we are at YTDH...RHRN...Go
Wolf: @champ $AMBA Went long weekly 71.5 calls @ .59. 207% gain and still climbing. Need to figure out where to put a stop to protect gains.
champ: $SPX $AMBA @$73.70 ....shorts could be starting to cover going into October and Oct is up 70% of the time$SPX..... but that is only a stat....doesn't really know if that means anything but it can't hurt.....
Wolf: $AMBA Pretty tight squeeze. Starting to go parabolic on the daily chart. No position.
Trixie: $AMBA>. looking kind of interesting off the 8 and 21ems, 50ma isn't that far down either.. I was thinking it was making a symmetrical triangle is moving to the upside..
champ: $GPRO @ $14.30 now - The news on the launch of a new product ...was a great Spec trade and that trade appears to be over. However, at some point along the way... this stock will give traders a chance for a new entry but know one evens knows... at What price that would be....? I'm also watching $AMBA for a new entry.
shoredriver: @champ $GPRO $AMBA $AMBA is my pic of the 2, but watching $NXPI also...
Trixie: @Bridget $GPRO Got me looking at $AMBA.. reasonable reaction off the 50ma. i think you could still call it an uptrend.
bwcarnation1: $AMBA bought small this a.m. nice uptrending stock with pb to 50dma....also bought some $FN and $ACIA
champ: $AMBA ....OUT ...taking profits but now back on the top of my watch list
champ: @orpheusredux $BABA - You are right, a lot of us in the forum play Singles Day every year ...on this stock and on a few others also but that is November and this is September. Remember I'm on your side and I'm also watching this stock closely now and I moved it up on my watch-list right next to $AMBA and $BMY.
orpheusredux: @champ $BABA $AMBA $BMY Appreciate the info.
champ: $AMBA @ $69. Nice move on this stock this morning after earnings and all the traders who took their profits but I posted on Friday why I got back in.
Visit the Trading Forum to join in the discussion.
| | |
| --- | --- |
| Stock Price | $USD 53.71 |
| Change | -1.09% |
| Volume | 679,310 |
Ambarella Inc is a developer of semiconductor processing solutions for video that enable high-definition (HD), video capture, sharing and display.
Request Video of AMBA
Already a member?
Sign in here.
Earnings
November 30th, 2017 - 2018 Q3 Earnings
December 7th, 2017 - 2018 Q3 Earnings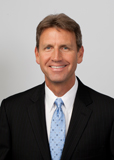 Dan Fitzpatrick
Stock Market Mentor gives you EVERYTHING you need to succeed in the market; all in one place. How easy is that? Dan Fitzpatrick and his elite community of traders share trading ideas, strategies and much more. Dan Fitzpatrick--a world class Technical Analyst, trading coach and regular CNBC contributor--gives you access to all of this with a 14 day FREE membership. Get started TODAY and start trading better TOMORROW with the following premium content:
Nightly video Strategy Sessions with a game plan for tomorrow
Got a stock you want Dan to look at? Just ask.
Patent pending video alerts instantly delivered to you when one of Dan's trading signals is triggered. This is not your typical price alert. This is a short video explaining the action you need to take to make money. No more "Woulda, coulda, shoulda"
Access to over 51,500 stock analysis videos
Access an ever expanding library (51,500) of educational videos that will save you time and make you money
Join a team of friends and traders that have one thing in common; a burning desire to succeed.

Become a Member Today!
Gain immediate access to all our exclusive articles, features, how-to's, discussion group and much more...
Satisfaction Guaranteed!
Your Stock Market Mentor membership comes with a 14 day, no questions asked, 100% money back guarantee!