Amazon.com Inc. (NASDAQ:AMZN)
Bands Volume 200 SMA 50 SMA 20 SMA Videos Alerts Articles Events

champ: $AMZN ....I posted last week I was looking for this stock...to make a move, maybe now this it.... going into January.
JJT1: $AAPL $AMZN These two charts look alike and don't know if $AAPL is pulling $AMZN or $AMZN is pushing $AAPL higher. At any case I put on swing trades of buying calls on prelunch dip and decide to sell or hold for next morning AM pop b4 today's close...BTO $AAPL week 175 call and $AMZN week 1180 call.
champ: $AMZN @ $1,174 --- I have been trading this stock for months now and have been posting. it looks like its on the verge of a #Breakout....could be a great opportunity to trade momentum....for traders....be #Aware. Retail sales numbers were reported this morning and they were reported at 0.8% and the consensus was 0.3%, thats a big beat.
grcjr: @champ $AMZN #Breakout #Aware - Nice move so far today.
champ: $AMZN ....swinging....
traderbren: #Pitchforks -- turned up the volume on Half to hear all the chatter about $AMZN. Sounds like Potus may have his sights on $AMZN being too monopolistic in nature. On the flipside, I think we are experiencing the Amazon effect (disinflation) given the lower prices consumers are enjoying. It will be interesting to see how this plays out!
Hank1: $AMZN $GOOGL $NVDA $BABA $FB $TECL ... a strong close and we might have the resumption of their long term uptrend. I like that they're all trading above yesterday's high, but I'd like to see them close strong as well.
DAN: Good morning. The futures are set to open lower this morning, with several of the tech stocks trading lower in pre-market trading. For example, Nvidia (NVDA) is down about two bucks from yesterday's close. This is important. The FANG, "et al ...
grcjr: $AMAT $NVDA $AMZN $AMT $AAPL $SOXL - Many of the tech's are up a small amount. I'm continuing to trim a bit from the few I have left. I thinking there might not improve until earnings kick back in ... if there are earnings.
woodman: @Mpower27 $AET $CVS - The government threw a wet blanket on a horizontal merger - $AET and $HUM - last time. This is a vertical acquisition. Does it matter? I don't know. But I'd say this could spark a lot of activity in this arena. Not only $AMZN, but think of $WMT $CI $HUM $ANTM $WBA, all of which are players who I potentially could be interested in doing something similar.
Hank1: $AMZN $FB $TECL $V $NVDA $SQ $GOOGL .... Not today, but opportunities in the making i think. Come to papa.
audrina0904: @Eberling5 - I could get completely hammered by this thesis, however, I am using the tech pullbacks as a great buying opps on great long term names. I am picking up some $ICHR down in these levels, I think $WB, $BABA. I'm all for people making money, but retail is dead and this rotation won't last forever...I went to the mall with my family this weekend and it was pretty dead in there. I came home and ordered some shoes online and other gifts from $AMZN. JMHO
DAN: #ROTATION -- $FFTY $FB $AMZN $NFLX $GOOGL $NVDA Gang, you can see a rotation that's continuing -- out of tech, and into industrials/financials/retail. It is a pretty significant one. If you look at the FFTY, the IBD 50 ETF, you'll see a definitive break of support. On the other hand, the $XLF and $XLI are at new highs, and the $XRT is very close to the high of the year.
jeffslm: @DAN $FFTY $FB $AMZN $NFLX $GOOGL $NVDA $XLF $XLI $XRT #ROTATION - Hi Dan - Can you provide a bit more commentary on this rotation. Do you think it has more to go and if so where should we be looking for support? Is too late sell or just hold on? Do you think it's too late to take part in the rotation? etc...Thank you
Cwaniak: @DAN $FFTY $FB $AMZN $NFLX $GOOGL $NVDA $XLF $XLI $XRT #ROTATION Hi Dan, I hope you have an answer for us. How long (usually) group rotation last and how deep it could be?
rachel: ...
7. $AMZN – Would not short this...but it's probably going lower to test 1,100.
8. $NFLX – holding at $180...but the pain is between $190-$200.
9. $NVDA – broken. Short this? Maybe...but what's changed? Stand aside is ...
1winkie: ...
$AMZN - saw its price target raised to $1,350 from $1,275 at MKM Partners. Amazon is still MKM's favorite long-term growth story in large cap and mega-cap stocks, noting that the e-commerce business can grow to mid-single-digit operating margi ...
champ: $AMZN @ $1,171....Back-in yesterday near the low...@ $1,152. I'm still trading this position...just about daily and its working. I posted how I'm working this trade...
champ: $AMZN $1,170 ----- NP but watching now for entry, at some point....rotation is going on. Taking profits and buying new retail names....be #Aware. Sold yesterday and I'm on the side and only watching....might even short....but it could be too late @ $1,170..
champ: $NVDA $LRCX $AMZN Investors are selling winners...taking profits and buying laggers...rotation and #CopyCat sellers. However, $AMZN has now bounce around $20 off the low. but zig-zagging.
Slomo: $AMZN Is this going lower?
spmeyers: @Slomo $AMZN watch to see if 20-day m.a. holds (I bet it will)
Gary: ...
$AMZN
$AAPL
$NFLX
$NVDA
$GOOGL
$BABA
$BIDU
$TSLA
Trading cycle:

Time to buy
Time to hold (and not buy);
Time to sell.
$IPGP

$PYPL
$ALGN – careful here. I would be out (if I was in).
$YY
champ: $AMZN back-in near the low...$1192....sold this morning near the high...$1213....trading this stock again today....trying to move back-up now.
rachel: ...
$SPX – Overall market is stalling. Where is there more upside catalyst? Lots of buzz from AMZN and record online sales, but retailers aren't really moving. Careful here. Froth is getting thick.
$T2100 – advance/decline line smo ...
Gary: ...
$AMZN – I'm selling at $2000.
$NFLX – squeezing. Could buy at low end of range b/c it's a defined risk. But still in a tight trading range. The February range lasted 3 months.. Alert $200
$GOOGL – cup with high handle? ...
champ: $AMZN up another $16 ..back-in...I sold ahead of news on Wednesday...but still really strong...off of that news that I was waiting for....don't really know where the high is. Adobe Analytics indicates #OnLine sales for Thanksgivings day was $1.5 billion as of 5:00 pm ET yesterday and thats up 16.8% from last year. Don't really need to have any other retail positions...for now.
judysteiner: $AMzn was adding to it ,as i was taught on a 59 min trade..used trailing stops..out 3/4 with nice profit..$SQ sold my longer term position this am, profitable
stairm01: @champ $AMZN #OnLine I bought the Dec 15 - 1155 Call on Tuesday at the breakout and glad I did. I just don't know how far to ride this. It could be up to 1200 before it consolidates or pulls back. This would be another 100 points from the 1000 breakout to the 1100 consolidation area. Kind of like the half staff flag pole theory.
champ: @stairm01 $AMZN #OnLine ---- Yes, same here, no real clue on where its going but $1,200 should be soon and then..thats the question, maybe $1300 before a turn but its only a guessing game, on trying to pick the high.However, I'm trading.. daily around a core and I did the same last year...but I'm losing a little this way...however, for me its a little less risk....and it keeps me in the game, I'm not going to pull off. Any negative news on the Tax Reform Bill, will move me off my game plan, on all stocks.
stairm01: @champ $AMZN #OnLine Sold my $AMZN Dec 1155 Calls for a 68% gain in a day. I'll watch for a re-entry next week. You know what happens to pigs. Volume was rolling off for the day and the stock had leveled off. I like playing AMZN like this after it has consolidated or pulled back and starts moving again on the daily chart. Hey, Merry Christmas to me and it more than covers SMM for a year.
champ: @stairm01 $AMZN @ $1,186 up 2.5% ---- I'm on around day 70, on my $AMZN #TradingPlan ---- Yes, just a great day, I also sold 75%, of my full position on the close. Very strong run, on the close, with volume. Just a great set-up, for the open on Monda ...
champ: $AMZN @ $1,150...just keeps slowly moving higher...a nice slow Breakout...
champ: $CRZO going to swing full position....$AMZN....OUT....for now.
champ: $AMZN ....back - in this day trade on the open....
Henry: $AMZN Nomura upped it's pt to $1,360
champ: $ULTA @ $209 now down $6. I was swinging a small position and I was stop out on the open but I'm watching for the turn and it doesn't look like it going to happen today....but you never know. The same deal on $CMG....on the turn I'm in and on the drop I'm out...these are only trading stocks for me and I'm still out of $AMZN, for now.
champ: $ULTA ---- My #TradingPlan on stocks like this and others --- The only thing on this stock, that I expect is, on this #earnings run, the stock will for sure zig-zag higher, it will not be straight up but if it is, that would be a nice #surprise and ...
champ: $AMZN ....Just watching this trade today...NP...off day but I will be back-in at some point.
phgruver: @ab3250 $RHT I bought them at 5.40, and sold at 27, and thought I was doing well. Of course, I also owned $AMZN, for awhile at 150. I wish I had had @Dan back then to advise me to "give it room to run."
champ: $AMZN ----Out 1/2 on the turn and I might swing the other 1/2 again today on the close...?
DAN: @phgruver $RHT $AMZN -- those were great trades, phgruver. We never know which stocks are just going to keep running. But 5.40 to 27? That's a 4 bagger.
Cwaniak: @champ $AMZN Hello Champ. How do you trade daily AMZN swings? Buying/selling stock or using options?
woodman: @champ $AMZN - "I sold half on the high, after it ticked down about $2 ...." ???
champ: @woodman $AMZN --- Yes, that must be a Fake post... because its real bad grammar. I sold 1/2 at @ $1,136.04....down about $2 from the high.
woodman: @champ $AMZN - Guccifer 2.0 has infiltrated SMM.
champ: @Cwaniak $AMZN ---- I sold 1/2... #near the high, after it tick down about $2 because I know, that their are other traders in the stock and I don't know where the low is today and if it holds I will swing the other 1/2 into the open in the morning and if it doesn't I will sell the other 1/2 before the close. Then I will re-enter tomorrow, when the time is right, if not the following day....I posted that I'm day trading this position and I will only swing 1/2 or 1/4th, on the close but only if the stock is acting, like it want to move higher.
champ: $AMZN ---- Only watching ......for entry but probably will not be today....but you never no.
Henry: $BTC news that hackers are implanting bitcoin mining software on computers. $MSFT $AMZN and $GOOGL said to be affected
Henry: $BTC news that hackers are implanting bitcoin mining software on computers. $MSFT $AMZN and $GOOGL said to be affected
steve71: $AMZN Adding now
champ: $AMZN $CMG great bounce this morning on both.
Henry: @champ $AMZN Said it will not use state licenses to sell prescription drugs. The Street presumes that to mean they will not be going into the mail order drug biz. Down on the report
champ: @Henry $AMZN ---- Did you see my daily trading plan, that I posted on this stock because I'm #Not the only one day trading this stock. Day traders are at work in this stock. The news on drugs was down the road anyway, I don't think that really had m ...
rachel: ...
2. $AMZN – faltering here. Long term uptrend is still intact. Zell says that $AMZN needs to be 25% of the US economy in 5 years in order for the value to be justified. No it doesn't. That's only if you want to buy the company, ...
champ: @RedLeaf1 $AMZN ---- The trading plan... is still working very well....back in near the low this morning, on the turn
champ: $AMZN and $ALGN but I didn't miss these...
RedLeaf1: @RedLeaf1 $AMZN Thanks for the replies, folks.
haroldzero: @Dan $AMZN, Good morning Dan, do you think AMZN is at phase 3 now? If so, what will be your opinion on the target price? If not, what price will you set an alert? Will this stock have a Christmas run? Thanks. Harold
champ: RedLeaf1 --- $AMZN @ $1123..for now but will move around....up around $12 ....the stock will move with the markets, as long as they are green and when it turns red, even by a little, is when I will take down my #Daily Spec day trade. A real simple trade...I'm in on green, until the close and if the markets start to move down and it looks like it could turn red, even by a little a little...I'm out. $DJI... "Green I'm in and Red I'm out", that my rule of thumb, keep it as simple, as possible....with minor exceptions.
Mpower27: @RedLeaf1 $AMZN I have noticed when on the mobile that forum posts get to a point on the scroll down that they will disappear until enough new posts are made. It seems to be when I scroll down and get the button to click to load up more forum posts.
Vehid: @RedLeaf1 $AMZN it is still there: $AMZN What a pop, over $1100. 01:09 PM 11/03
RedLeaf1: $AMZN What a pop, over $1100.
grcjr: @RedLeaf1 $AMZN - some news Frontier Communications said it is integrating its FiOS Quantum TV with Echo devices. Reuters: Amazon plans to open new office in Vancouver .... CANADA
RedLeaf1: @champ $AMZN Thanks for the plan! The two jags down this morning discouraged me from going long with calls and I missed the whole run-up. I will try your plan for sure.
grcjr: @RedLeaf1 $AMZN - they say they will hire 1000 people for the new office. Believe this is not THE new office.
champ: @RedLeaf1 $AMZN $CMG $GOOGL---- I posted the same plan last year, it should work all the way into the next earnings report.. on 2/1....because all will be looking for a earnings run but the run could be starting RHRN....because of the retail sells, g ...
RedLeaf1: @champ $AMZN $CMG $GOOGL Are you trading stock or calls? What time of day do you usually make the decision whether to go long on the day? Thanks for your ideas.
champ: @RedLeaf1 $AMZN $CMG $GOOGL --- Stock ...I send you a follow-up post with more info....on time
champ: $AMZN....Out for now....no real reason....not going to hold spec trades over the weekend
RedLeaf1: @champ $AMZN $CMG $GOOGL Okay, thanks.
RedLeaf1: @@champ $AMZN I checked the Forum tonight and it looks like our discussion from this afternoon about $AMZN popping over $1,100 is no longer there. Not sure what happened.
champ: @RedLeaf1 $AMZN ---- Don't really know, I never had a post earlier today about a bounce over $1,100. However, maybe it was someone else in the forum..? If it was from you...maybe you could have hit the Cancel button, instead of the Post button...??....that happens sometimes.
Cwaniak: $AMZN $GOOG Few days good after earnings reports. Any apetite for options positions? I think about selling both sides put and calls spreads.
jr3345: @Cwaniak $AMZN $GOOG my thinking is to BTO Jan18 960s & sell weeklies against. Expect AMZN to keep running.
grcjr: $INTC $AVGO $AMZN $MCHP $AAPL $NRZ $NVDA all with 52+ week new highs.
champ: $AMZN @ $1,119 HOD and a new ATH....breaking out ..for now...moving-up again this morning up around $24... from the low and the open....new position on the open and I have trailing bracketed safety stops.
champ: $AMZN ....traders are at work and the zig-zags are pushing out $$$$...
bigbartabs: $AMZN $BABA $XRT... looks like Amazon and Alibaba traders are taking full advantage of the XRT societal disaster.
champ: $AMZN @ $1,104 --- Back-in this morning and the stock has climbed over $50 since the Open...this stock could be around $1,400 by X-Mas...they should be reporting positive sales increases after #ThanksGiving....I will be trading this stock daily, the same as, I did last year, I will post my trading system on this stock after the close..
champ: $AMZN could be a #Short now....I'm in with a short...@ $1,099...for now
Cwaniak: @champ $AMZN #Short Where is your stop?
champ: @Cwaniak $AMZN #Short ...No stop at this time because I'm #babysitting...I might have to come in and out....more than once...I'm not going anywhere.
Cwaniak: @champ $AMZN #Short #babysitting Understood. Just FYI - Dec AMZN options goes to 1420 price strike
champ: $AMZN @ $1,103... is moving lock step with the market...back in with a new short at this level.
champ: $AMZN shorting going into the close...a fast short....had to cover before the close because others will do the same.. strong on the close ...onley make a couple of points
Bridget: ...
$AMZN - pinned to $1100, sold an Iron Fly on this in the OMM forum that worked out well
$GOOGL - seeing phase 2 of this breakout, watch for phase 3.
$MSFT - getting sold off after this pop, holding the gap for now. A break of $83 you will likely se ...
rachel: ...
1. $AMZN -- look at weekly chart. This VS breakout can go much higher. MUCH higher.
2. $MSFT -- Still going. Horrible buy point.
3. $INTC -- breakout. Good for market...but do not chase this type of move...ever.
4. $CSCO -- Flag at $35 resistanc ...
Bridget: Earnings this afternoon: $GOOGL $AMZN $BIDU $WDC $MSFT $INTC $EXPE $GILD Earnings tomorrow: $MRK $CVX $ABBV $XOM $RCL
Lou: @Forexpro $CVS - thanks - this in spite Pres singling $CVS out as a responsible provider. Apparently $AMZN is an issue as well.
Forexpro: @Lou $CVS $AMZN Thanks, Lou, Yeah, was just going to post this as an addendum (from Theflyonthewall.com): 15:01 EDT A review of public records reveals that Amazon (AMZN) has been granted approval to become a wholesale distributor from a number of state pharmaceutical boards, according to a report from the St. Louis Post-Dispatch. Shares of CVS Health (CVS) and Walgreens (WBA) are near their lows following this report and President Trump's afternoon press conference to discuss steps he wants taken to combat the opioid epidemic in the U.S. All the best!
traderbren: @TRICIA $CVS $WBA $RAD $MDCO $ABC $ESRX $CAH - yep, the power of the 800 lbs gorilla - $AMZN
grcjr: $NVDA up in after market. I suspect that their hardware contribution to $AMZN and $MSFT (and other) clouds could be part of this. Just speculating ... no news.
rck89: $GOOGL $AMZN @DAN @Dr. Science, OMM, SMM members Got lucky with the couple of trades in the above names: STO $AMZN Nov 3, 985/960 BuPS @$10.78cr. BTO $GOOGL Nov 10, 1050 calls @$10.107db. So what are the best strategies rhrn for these positions, assuming the "pop" in the stocks continue into the a.m. I think I'll probably let the $AMZN spread expire worthless (or BTC at .20db, to be safe). But should I roll the my $GOOGL options out several months or just close them? I think that my $GOOGL long calls offer some interesting "possibilities". Your thoughts would be welcomed...thanks.
rachel: ...
3. $NDX – will be up a lot tomorrow b/c of $AMZN, $GOOGL and $MSFT.
4. $KRE – Alert at $57.75 – could this mean the next leg higher?
5. $RF – Solid breakout from volatility squeeze.
6. $KEY – Consider buying at $19 brea ...
billybob_jethro: @rck89 $GOOGL $AMZN Let the put spread expire or take off for a few cents. I would sell the calls at the open. GOOG has a history of pop and drops. No one ever got hurt taking a profit
tkcoretrader: $WBA #Possible takeover by $AMZN ?
Bridget: @tkcoretrader $WBA $AMZN #Possible Does AMZN have the capital for that right after buying WFM?
champ: $AMZN....new Spec position on the open...could get a little Spec reversal activity.
champ: $AMZN @ $979.85 HOD...ER is on 10/26/after. Could climb back to $1000, in the next few days...?
Visit the Trading Forum to join in the discussion.
| | |
| --- | --- |
| Stock Price | $USD 1,581.86 |
| Change | -0.29% |
| Volume | 4,739,100 |
Amazon.com, Inc., serves consumers through its retail websites and focuses on selection, price, and convenience.
Request Video of AMZN
Already a member?
Sign in here.
Earnings
April 26th, 2018 - 2018 Q1 Earnings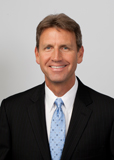 Dan Fitzpatrick
Stock Market Mentor gives you EVERYTHING you need to succeed in the market; all in one place. How easy is that? Dan Fitzpatrick and his elite community of traders share trading ideas, strategies and much more. Dan Fitzpatrick--a world class Technical Analyst, trading coach and regular CNBC contributor--gives you access to all of this with a 14 day FREE membership. Get started TODAY and start trading better TOMORROW with the following premium content:
Nightly video Strategy Sessions with a game plan for tomorrow
Got a stock you want Dan to look at? Just ask.
Patent pending video alerts instantly delivered to you when one of Dan's trading signals is triggered. This is not your typical price alert. This is a short video explaining the action you need to take to make money. No more "Woulda, coulda, shoulda"
Access to over 54,300 stock analysis videos
Access an ever expanding library (54,300) of educational videos that will save you time and make you money
Join a team of friends and traders that have one thing in common; a burning desire to succeed.

Become a Member Today!
Gain immediate access to all our exclusive articles, features, how-to's, discussion group and much more...
Satisfaction Guaranteed!
Your Stock Market Mentor membership comes with a 14 day, no questions asked, 100% money back guarantee!