Boot Barn Holdings Inc. (NYSE:BOOT)
Bands Volume 200 SMA 50 SMA 20 SMA Videos Alerts Articles Events

debeers: $BOOT-When the largest holder (Spogli) sold shares JP Morgan and Jeffries bought them all up. They have already decided to make a 2ndary to be offered at 23-24. Holding through. I can tolerate 1-2 buck dip. If you don't already own them, at least you know the price to buy. The stock will be at 40 or more by year's end because it's in Jeffries and JPM interest to see that it does. That's how the game works chilluns.
barbjim12: @debeers $BOOT Thanks for the heads up. Am i one of the chilluns ?
barbjim12: @debeers $BA $BOOT $CE $DK $EL $HAE $MU $SIVB $STLD $VLO You da man!
debeers: @barbjim12 $BOOT -If you own it, yup. Now that I know the floor, I'll double up at the 2ndary.
debeers: @Wykeman $BOOT -STOP it. There's a floor here and you know it.5% is not a tank.
marrit: @debeers $BA $BOOT $CE $DK $EL $HAE $MU $SIVB $STLD $VLO Good morning, Boot Halted
DavidM: @marrit $BA $BOOT $CE $DK $EL $HAE $MU $SIVB $STLD $VLO I just opened a $BOOT starter-after you posted this.
debeers: $BOOT-doubled up at 23.10.
Wolf: @debeers $LULU $BOOT Looks like it may be setting up for a short or bounce Day trade. Below yesterday's intra=day low in pre-market.
jwstich: @debeers $BOOT @DeBeers What am I missing? According to MarketSmith $BOOT has 27.1 million share float and plans to issue 7.2 million shares. This represents just under 25% dilution of shares but stock is only down 4%.
debeers: @jwstich $BOOT -What you are missing is that when the largest shareholder dropped out that WAS the float. JPM and Jeffries scooped it up immediately with a planned 2ndary of betweeen 23-24. Then only a small # of the total will be available making the stock tougher to buy. They'll be investing in this growing co with great numbers. Neither buys 27% of stock with the idea that they'll lose money on it. They won't.
debeers: @jwstich $BOOT ---They scooped up all of Spogli shares.
shoredriver: @debeers $BOOT bet you would like to plant a boot in a few places, no??
issues: @debeers $BOOT any stops in place? The gap maybe the place? Thoughts my dear Debeers.
issues: Because of the insights of certain sagacious members (Woodie/Debeers etc) I bought got da' $BOOT with a stop at $22.75. Debeers, did you put in a stop? I took a quick $RUN position (stop running at $10.25), added to $LRCX with partial stop at $190! Thanks to those who post toasties!
debeers: $VLO/$BOOT/$CE/$STLD/$HAE/-Winners all. Semis down so adding to $MU $CE & $VLO will do the best over the summer but $CE has been in the book for a long time. $BA-even if Boeing settles with the EU for 1/2 of its grievance that's still 10B.
debeers: @Wolf $LULU --While $BOOT is up another 3% on top of the 14% up yesterday.@Sierraramp is in charge of buying out all the stores and he's doing a fantabulous job!!
Wykeman: $BOOT ...7mil share offering ...shares tanking.
debeers: REPORT CARD:I have no idea how your folks treated you. My folks wanted A's........ Math is a mystery but I can do commissions in my head ... go figure... Everything else mainly A's. Grade yourself every day. Be merciless. I am. $BA+3.17 $BOOT-down 2 cents because he had to go pee.2ndary coming. $CE 2.79 $DK 2.15 $$EL . 20 $HAE .53 $MU-My only loser--just mooserable -1.80 $SIVB 1.27 (to which I can only say hey Jamie and Lloyd how you doin'?) $STLD .44 $VLO 4.72
debeers: $BOOT-here's what you need to know--The short interest is immense---over 19% in this stock which blew away the numbers. That's not why you want to be in it. You need 1 small cap, based entirely in the United States that is in retail. This stock has only 31 stores mostly in the south and the west because---YEEHAW!!! that's where the real cowboys and the wannabe cowboys and girls are. This is an outfit (forgive the pun) where Jeffries already has a 30 tag on the stock. Wranglers, Wolverines think steel toed boots for cattle herding and construction and really fine apparel for all of us urban cowgirls. Country music is the most widely listened to music in the USA and country bars are the in places to be in the south. More to follow.LONG
sierramp: @debeers $BOOT They have what we in the west need for working cattle and sheep. Nice jewelry too.
debeers: $BOOT- and 1 more thing--- everyone is slobbering over Macy's and they did 6% comps. You wanna know what Boot Barn's comps were? 12.1%.!!! and I think they should tattoo it on all the analysts butts. Just sayin'
Boot Barn Holdings, Inc. is a lifestyl ...
debeers: @sierramp $BOOT -You are so right. Its a tough job and finally beef is going up. When I was in college I traded off with the large animal vet: he cared for my Westie pups and I was on call when a cow was in breech to go elbow deep into her to help deliver the calf. hardest working folks I ever, ever met.And unquestionably the nicest.
Wykeman: $BOOT ripping AH on earnings..25% short could keep squeezing.. NP.
audrina0904: @Sher $SGY $RES $LCI $SHAK $ACIA $CZR $BOOT $ASPS $CRR $AAOI $BOFI $GNC $FRED $UBNT $MNKD $HOS $RH $BGFV $SPKE $SSI $BANC $CAR $NTNX $SRG $JCP Wow, I have been trading $RES each time it would tag the 200dma and its been successful...Amazing to me that I completely ignored the fact that it is so universally shorted...I was just trading probability...If Oil breaks out of this duldrum, I may make $RES a core so to speak.
Sher: Forgive my lack of spreadsheet skills! Top 25 short interest stocks - 6-27-17 Exchge. / Short Int./ Float / Outstanding $SGY - NYSE 59.78% 967K 20.00M $RES - NYSE 57.72% 57.83M 217.78M $LCI - NYSE 52.86% 27.90M 37.23M $SHAK - NYSE 50.61% 18.37M 25.69M $ACIA - Nasdaq 47.95% 16.96M 38.64M $CZR - Nasdaq 47.47% 54.23M 148.72M $BOOT - NYSE 47.44% 12.81M 26.55M $ASPS - Nasdaq 47.00% 9.18M 18.43M $CRR - NYSE 46.99% 19.82M 27.14M $AAOI - Nasdaq 46.51% 17.92M 19.00M $BOFI - Nasdaq 45.66% 55.79M 63.39M $GNC - NYSE 44.46% 66.44M 68.40M $FRED - Nasdaq 44.34% 35.58M 38.05M $UBNT - Nasdaq 43.11% 22.94M 80.27M $MNKD - Nasdaq 42.71% 60.42M 101.01M $HOS - NYSE 42.33% 31.39M 36.77M $RH - NYSE 42.17% 30.72M 33.15M $BGFV - Nasdaq 40.82% 20.63M 22.15M $SPKE - Nasdaq 40.58% 5.53M 6.49M $SSI - NYSE 40.55% 23.47M 27.35M $BANC - NYSE 40.00% 46.08M 49.98M $CAR - Nasdaq 39.40% 82.26M 84.24M $NTNX - Nasdaq 39.30% 31.34M 49.23M $SRG - NYSE 39.12% 25.39M 28.17M $JCP - NYSE 38.36% 288.63M 309.80M
shoredriver: @Sher $SGY $RES $LCI $SHAK $ACIA $CZR $BOOT $ASPS $CRR $AAOI $BOFI $GNC $FRED $UBNT $MNKD $HOS $RH $BGFV $SPKE $SSI $BANC $CAR $NTNX $SRG $JCP Thanks for posting...
orpheusredux: $BOOT looks interesting here...
PhilHarmonic: $BOOT I see a double bottom. Recent break above the 200dma. Watch this one. Maybe take a starter position.
philharmonic: $BOOT Breakout from a flag. IPO Strategy.
philharmonic: $BOOT Looks to be moving higher after multi month consolidation.
ogas: $BOOT - popping out of a Flag pattern?
philharmonic: @ogas $BOOT On 06/01/15 it broke out of a long period of consolidation. It then pulled back for 2 days and has now bounced off 8 dma. Looking for it to go higher.
philharmonic: $BOOT New all time high for this IPO.
ogas: $BOOT All time high on this IPO.
philharmonic: $BOOT In blue sky territory.
brandonh: $BOOT - Recent IPO. Cramer fave. Breakout today to all time high after some decent sideways trading.
BocaRick: @astudent $BOOT not a lot,go to top of page "Search" enter BOOT and you will see all the recent posts. Tuesday it was on the down list PM. Remember to list your stock with a $ to attach a stock chart
RON: @astudent $BOOT looking good IBD score 97 thats great only second in space behind $LULU A Buck Above the 8EMA 23.35 and the 20 MA at 22.98 moving up. Now aat a Double TOP. Set an Entry Alert at 25.00 - STOP below 23.00 which was the bottom on a massive sale day 7 million shares, thats differently not Harry and Lloyds Tackle Bait Beer and Ammo Boys taking a 1st time trade
ogas: $JD, $CY, $BOOT $JD - Close to a good buy point? $CY - Squeezing for a long time. Earnings not until mid April. $BOOT - Cramer likes, day 2 of going up, announced 4.5 million share offering - but when?
Visit the Trading Forum to join in the discussion.
| | |
| --- | --- |
| Stock Price | $USD 27.09 |
| Change | 2.03% |
| Volume | 534,496 |
Boot Barn Holdings Inc operates specialty retail stores that sell western and work boots and related apparel and accessories. It operates retail locations throughout the U.S. and sells its merchandise via the Internet.
Request Video of BOOT
Already a member?
Sign in here.
Earnings
November 1st, 2018 - 2019 Q2 Earnings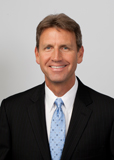 Dan Fitzpatrick
Stock Market Mentor gives you EVERYTHING you need to succeed in the market; all in one place. How easy is that? Dan Fitzpatrick and his elite community of traders share trading ideas, strategies and much more. Dan Fitzpatrick--a world class Technical Analyst, trading coach and regular CNBC contributor--gives you access to all of this with a 14 day FREE membership. Get started TODAY and start trading better TOMORROW with the following premium content:
Nightly video Strategy Sessions with a game plan for tomorrow
Got a stock you want Dan to look at? Just ask.
Patent pending video alerts instantly delivered to you when one of Dan's trading signals is triggered. This is not your typical price alert. This is a short video explaining the action you need to take to make money. No more "Woulda, coulda, shoulda"
Access to over 57,400 stock analysis videos
Access an ever expanding library (57,400) of educational videos that will save you time and make you money
Join a team of friends and traders that have one thing in common; a burning desire to succeed.

Become a Member Today!
Gain immediate access to all our exclusive articles, features, how-to's, discussion group and much more...
Satisfaction Guaranteed!
Your Stock Market Mentor membership comes with a 14 day, no questions asked, 100% money back guarantee!