Alibaba Group Holding Limited American Depositary Shares each representing one (NYSE:BABA)
Bands Volume 200 SMA 50 SMA 20 SMA Videos Alerts Articles Events

Hank1: $BABA Moving my partial stop up to 149. Time to protect profits.
bRobert: @Hank1 $BABA Just a question. This stock can gently pull back to the 20d (148ish) . This would be healthy. I look at a fabulous weekly chart, 5year chart and see a lot of upside. This company is amazon at a discount and IMHO a long term holding stock. Great employee
Hank1: @bRobert $BABA I have the stock in a trading and long term account. The stop move is in my trading account where i give my positions "shorter leashes". It's been a good month and i want to protect as much of my gains as possible. It's also a partial stop, so i'm not exiting the position entirely. My approach is different in my long term account. Good question. Good luck.
bRobert: @Hank1 $BABA Understand trading around a core. Just wanted to highlight the long term possibilities to all. Nice to have stocks that are low maintenance.
Aragorn: @SamG $BABA I did reenter it is working fro me
DAN: Good morning. The futures are pointing to a slightly higher open this morning, with the Nasdaq once again attracting the most buying. This entire week should be pretty busy, with several high-profile companies reporting earnings.

Netflix ($NFLX) r ...
bobbybwana: $BABA,$GOOS,$ESPR,$FB,$X,$SSNC I had a large cash position so I have made these purchases the last couple of weeks. Hopefully these positions work out.
Aragorn: $BABA I sold out of some options the other day on that huge gap up, but this is still going5 days higher than the open on the close, 6 days green it is going higher IMO
SamG: @Aragorn $BABA i sold mine today. Nothing wrong with a nice profit AND not holding ovet the weekend.
woodman: @audrina0904 #Chinese - watchlist (in order of today's performance as of a little while ago): $TCEHY $MOMO $NTES $BITA $JD $CTRP $SOHU $SINA $EDU $BABA $TAL $WB $BIDU $YY $CYOU
audrina0904: @woodman $TCEHY $MOMO $NTES $BITA $JD $CTRP $SOHU $SINA $EDU $BABA $TAL $WB $BIDU $YY $CYOU #Chinese THANKS!
steve71: $BABA Good option activity in the July 145 strike. Already long, I'm writing some of those calls.
bRobert: $MOMO $BABA Very constructive sideways consolidation in preparation for the next stage in these two Chinese mega growth names. Long leap calls
ginice: @bRobert $BABA - Ah, yes, from the daily break out … much earlier than the weekly breakout. Nice…
ginice: $BABA - Added to position this morning .... tweezer bottom on the 15 min chart.... caught it with my handy-dandy trade trigger at 41.50 .... longer term positon so far ... Ha! Just started it a few weeks ago.... so far so good. Trade safe.
bRobert: @ginice $BABA Baba is really easy stock to hold. The daily chart is a very smooth steady uptrend that rarely dips below the 20d. Never touched the 50d. Barely blinked during the drama yesterday. Sales and earnings estimates are seeing upward revisions. On my all-star team. Long leap calls.
ginice: @bRobert $BABA - Yes, I see that. I'm hoping it will continue to pound out a high base for a while, to boost earnings report move (08/01). I hope to take some partial profits around 148ish soon. I also have some low-ball bids to buy @ 139ish and 136ish. A clear out stop for me would be 6/15 at 133.10 but I'm thinking it won't happen… lol … there I go thinking again… When did you get your leap, at the exit of the bowl pattern? $121? Trade safe.
bRobert: @ginice $BABA $110
hazelb41: $BABA @Dan or anybody. Would you please make sense of this pattern.
bRobert: $BABA $MOMO baba forming small cup. momo Really like how this is setting up. LONG leap calls
bRobert: $BABA Added to long term position on the dip/bounce. Now + territory. Seems unrelated to social media
DrScience: $BABA above $141, moving higher out of two day consolidation. Next targets $142, 145, 148.
Hank1: $BABA ... Adding small to my long here ... i like that it's trading significantly above Friday's high. Bullish on it's prospects long term. My 12-month price target is 175.
issues: Here is an interesting article "Cheap Stocks with PEG ratio (pe divided by growth rate) below 1 that are Buy rated: http://www.marketwatch.com/story/26-cheap-stocks-in-the-markets-hottest-sector-2017-06-09 Phil VanDorn lists these as good candidates: $MU $WDC $CIEN $BCOR $LRCX $AAOI $CIEN $STMP $TIVO $MXL $SMCI $AMAT $CAMP $FB $CRUS $MEI $ITRI $SMTC $OCLR $SWKS and $MSCC. Although these are not necessarily on his list, I personally like: $BCOR $AMAT(IBD 50 this week) $CTRL(IBD 50 this week)$PETS $BZUN $BABA(IBD 50 this week) $ANET(IBD 50 this week) $CGNX (IBD 50 this week) We personally hold positions in $MU $LRCX $AAOI $MXL (have tight stop in place) $FB $BABA $ANET & $MCHP.
StockMarketMentor: A Price Alert has been triggered for $BABA Alibaba Group Holding Limited American Depositary Shares each representing one. Click here to view associated video clip: http://stockmarketmentor.com/stockanalysis.html?ticker=BABA&clip=86978
ginice: $BABA - Dipping a toe in $BABA girl. Just a small toe, so I won't miss my position entry this time. Looking at 132.36 for next entry below. That is the 61.8% fib from the last leg up. (It's not exact so don't measure it for me! ....I don't measure my biscuit flour either...ha!) If it goes up from here I can handle that too. Now it may fill the gap down but that would be a gift the market man doesn't give me when I want it! lol Ha! I'll deal with if it does. Going in thinking this will be a longer term position to trade. Let's go $BABA. Trade safe.
ginice: $PETS - Just broke through to a new ATH with volume. Cute... Some mention in $BABA upgrade on price target. lol Trade safe.
ginice: $BABA - I've been wanting a longer term position in this stock. I'm going to put in a low-ball bid @ the 20dma to get a starter position. Nobody wants this puppy right now, or any other puppies. I hope they sell it quickly! Ha! I'll be watching Banks for an opportunity to enter a swing trade. I know I'm late..... but I'll wait... Trade safe.
bsafriet: @ginice $BABA $BABA Has reversed permkt. Did get an upgrade this morning and a nice bump to price targe to $177 from $155. Overall, I'm very bearish on China stocks, but $BABA is an exception. Note that the gap from Thursday's earnings pop was never violated. The SMA(20) is way too low for an entry. If you really want an entry into $BABA you need to get more aggressive.
ginice: @bsafriet $BABA You may be absolutely right. But I don't want it here. Estimating the 20dma will be, if it continues up, around 133ish. That is where I would buy it. Not trading by intra day, just the daily. For a bargain you have to give it time. I may get it or may not... just a low ball bid. They don't call me Mrs. Not-too-Quick for nothing. lol Really, thanks but this trade could take days or even a couple of weeks, or not work at all. Trade safe.
issues: Took a look at the 10 day chart and these were the best $AEIS (dropped from 12% to 1%) $LRCX (drop 6% to -1%) $AMAT (4% to -3%) $CGNX (4% to -5%) $ICHR(8% to -6%) $MTSI (-2% to -8%). But looking at the charts on this page it looks like MTSI is the best. We hold small position in $AEIS $LRCX $MTSI & $PLAY. But I added to $PLAY (thank you Bridget) and bought starter in $LITE (thanks Champ). Why? LITE went from +14% to drop to just 5% (best) and PLAY dropped from 10% of 5%. I added to $NVDA on this pull back. It closed near the high of the day. I am hoping this pull back will resume its uptrend to break out over $170! Looking at $OLED. Some of the IBD 50 this week are $AMAT $ANET $ATHM $ATVI $BABA $CGNX $EDU $ICHR $LITE $LRCX $MTSI $NVDA $PLAY
Samik: Dan, what's your advice on $BABA. $BABA had an excellent move of 13% on Thu. What is your take ? Shall we sell & buy back on pull back ? You usually say, smart investors take money on the 1st day & then comes the 2nd smart investors followed by not so smart ones. So, wondering if we should sell BABA now.
Samik: Optionswealth ... I seem to have similar portfolio to yours $MOMO, $BABA, $AAPL, $ MSFT. Fri was a bad day for all. Ofcourse $BABA had a great Thu. Wondering what to do for $MOMO (I have been buying on dips as DAN has been optimistic about this stock, $ AAPL & $ BABA. Should we sell on the decline & buy them back when trend reverses ? Will be keen to have Dan's opinion.
bsafriet: @Samik $MOMO $BABA $AAPL Stopped out of my position in $MOMO. Wishing I had sold position earlier this past week. Chart was busted and was not recovering. We had a clear sell signal that should have been acted upon. I broke my trading rules and have paid the price. $Dan may be correct over the long term, but until proven otherwise, $MOMO is on my avoid list, as are most of the China ADRs. Significant political and economic risk in China this year as they are positioning for leadership reelection/changes.
Samik: @bsafriet $MOMO $BABA $AAPL $Dan Tks. You mentioned "$MOMO is on my avoid list, as are most of the China ADR. Significant political and economic risk in China this year as they are positioning for leadership reelection/changes". In that case $BABA will be a sell advice as well ?
bsafriet: @Samik $MOMO $BABA $AAPL $Dan Barron's has been giving the China situation a lot of ink recently. Definitely a buyer's beware market! As always, let the chart be your guide and keep a tight stop. I'm long a small position in BABA and hadn't push ...
martyrb3: $JD Watching. Wondering if it will follow $BABA after yesterday's rise. Someone purchased 5000 JD June 30 calls at strike 43 yesterday. Both stocks up pre-market.
Cgress70: $BABA Popping pre-market on positive revenue news
Sher: @Cgress70 $BABA - Yup, up $14.40 - I'm on the right side of a trade, for once! Long a bunch of June $125 calls...
glens13: @Sher $BABA - congrats- wish I owned more
BocaRick: $BABA #Needham raises PT to 155, was 140. Premarket up 15.8 12.5% to 141 - 9AM
Sher: @glens13 $BABA - I'm cheering for both of us - 6.8 MM shares have already traded - Ave. is 9.8 MM - Let's hope these gains hold...
martyrb3: @Sher $BABA I'm in this one too. ...in the July 125's. Saw your purchase of the June's and thought about adding by didn't. Oh well... We hope the numbers hold. Investor meeting continues with Jack Ma to speak later, so maybe the numbers can solidify or get better.
Sher: $BABA – Couldn't take the stress anymore and just sold my June $125 calls for a profit of $18,234 – At yesterday's close, my overall position was down about $879 – Have been averaging down in hopes of just breaking even by OPEX – I left about $3,500 on the table by not selling ATO, but was so shocked when the position opened up $21,000 higher, I completely froze! So much for being a sophisticated trader - Hope everyone else has done great with this one...
traderbren: @Sher $BABA - Fantastic! Well done. Just thank your lucky stars, as it so great when things swing in your favor. Forget about what you left on the table at the Open, and just be thankful that you came out on the Plus side in a big way. Congrats!
RedLeaf1: @Sher $BABA Nice trade.
steve71: @Sher $BABA Nice trade. We all need that kind of stress!
DAN: @Sher $BABA Well, I'd say that was a good trade, huh? Really great trade. Congratulations!!! You may not be "sophisticated"...but you are profitable!
Sher: @steve71 $BABA - This has been a real "yoyo" trade from the start with huge intraday swings, so I don't use trailing stops... Thus the stress! I probably should have held on another day or two but, historically, haven't done well holding into the week of OPEX - Now that I'm out, I'm sure it will go to the moon!
Sher: @traderbren $BABA - Thank you
Sher: @RedLeaf1 $BABA - Thanks for commenting.
tcw23: @Sher @DAN $BABA **sigh** and here I am making 200-300 hundred bucks a trade...got a long way to go to reach 18K.
Sher: @DAN $BABA - This time... Thanks.
lindchen: @Sher $BABA That's a great story. I'm sure to remember it for a while
Sher: @tcw23 $BABA - Just remember, in the long run, the tortoise beat the hare!
JJT1: @Sher $BABA Awesome. I'm so happy for you!
Sher: @JJT1 $BABA - Thank you, friend - We're often in the same trades... We're (are) you in these calls?
issues: @dan OK Thank you Dan. I sold the starter position in $HQY b/c I agree with you. It's got to come back to earth. But what about $BABA?
bnnybklyn: @DAN $BABA man, one of these days I'll have to start learning options....
bwcarnation1: @Sher $BABA great trade!
DrScience: $AMD $BABA both stocks hammering back to the top of the days' range.
issues: @Sher $BABA Sher I am so proud of you. You are indeed the star of SMM today. You make me smile and now I am so proud to see you lead out in such a brilliant trade. You have my total attention for every post you make henceforth. Thank you SHER!!
martyrb3: $EMQQ New position for Long Term portfolio. EMQQ designed to provide exposure to the internet and ecommerce sectors of the developing world. Top ten holdings include $TCEHY $BABA $NPSNY $NTES $MELI $CTRP $BIDU $JD $YNDX $MOMO. Up 44% YTD.
infocus: @Sher $BABA Terrific! Not so much because of the dollar amount, but because you had the gumption to stick with it all the way. Great trade - congrats.
RedLeaf1: @Sher $BABA You're welcome. I would love to have a profit that big. Do you mind saying the total number of contracts you bought and the average price?
PRK: @martyrb3 $EMQQ $TCEHY $BABA $NPSNY $NTES $MELI $CTRP $BIDU $JD $YNDX $MOMO Interesting. Thanks for sharing.
DAN: @tcw23 $BABA One trade at a time. You'll get there. Just stick with the program. 8-)
Sher: @issues $BABA - You're sweet... I think your comment made me feel better than the trade, itself! Just so you know, my "bonehead" trades often outweigh my winners!
Sher: $CBI – This dumb thing is going to "0"! Position adds, late yesterday: $BABA – June $125 long calls @ $2.20 $EEM – July $41 long calls @ $1.15 $FL – Aug. $60 long calls @ $1.00 $KBH – July $21 long calls @ $1.20 $WPX – Aug. $12 long calls @ $.70 – Inexplicably insane reversal, today… The heaviest noose around my portfolio neck!
tri2insite: @Sher $CBI $BABA $EEM $FL $KBH $WPX I understand $CBI. See my post earlier today...
Bridget: Notes: $WMT - working $BABA - coming out of consolidation $NVDA - continues to push higher, good news from AAPL $GNC - short squeeze $ON - new high $ICHR - new high #ipo $OLED - breakout $ALRM - breakout $XPO - breakout $SUPV - breakout $TRUE - breakout of squeeze $GRMN - cup and handle breakout $BMY - breaking down $VMW - needs to hold here $INVH - false breakout, now pushing lower.
Hank1: $BABA ... I think this may have ended it's rest, especially if it closes above yesterday's high (124). It recently reported 60% revenue growth and broke above an important resistance (120) recently. Long BABA.
bsafriet: @gig1 $MOMO $YY $EDU txs, I'll add to my watchlist. Guess it belongs as much as $BABA.
bsafriet: @issues $MOMO $YY Yes, $36.40. Didn't have one in place when it had reversed. Generally watch it daily, but got distracted with earnings reports. Didn't sell after the reversal, thought it would behave like $BABA - wrong. Was using the SMA(50) as mental stop. Hard stop entered 5/26 after it reversed off the SMA(50). I Think I should have sold some off the position Friday, may do so going into the close today depending on market.
bsafriet: @CHOFF $momo Almost all the China internet stocks got hammered again today with the exceptions of $BABA and $YY. I think the selling pressure that we're seeing is largely due to China economic macro issues and little to do with the individual stocks. Wouldn't be surprised that big funds are flushing, makes sense given the volume that we are seeing. We all held when we should have sold on 5/23 when the uptrend was broken with an exclamation mark (at that point it was a broken chart, IMHO). Today's retest of the SMA(50) failed, and if we don't see a reversal tomorrow, I see more downside. I've an oversized position that I will start selling on continued weakness tomorrow. It's damage control time, and I'm guilty of being late doing it. Hope is not a strategy......
Lou: @Forexpro $YHOO $BABA $MCK $XPO $ABBV $CHTR $APA $ANTM $SPX - et tu brute? I was hoping that for once you'd be rooting for the Terps. No matter, it should be a great game and I'll be glued to the TV with a roomful of Terp rooters. Nice roundup and thanks for your work on it.
Forexpro: ...
Follow-Up: Argues that $YHOO's assets are worth 71, versus a closing price of 50.67. The company's $BABA holding is currently worth 49/share, according to the article. The company is expected to have 12/share in cash, with Yahoo Japan wo ...
Forexpro: ...
Emerging Markets: Harding Loevner's emerging markets strategies have been closed to new investors for a while, but author Dimitra DeFotis spoke with one of the portfolio managers (Richard Schmidt) about his current faves. They include $TCEHY ( ...
Forexpro: @Lou $YHOO $BABA $MCK $XPO $ABBV $CHTR $APA $ANTM $SPX Sorry, Lou, Truth to tell, I won't be unhappy to see the Terps win, should that transpire; they've been, overall, the best team this season, and I expect them to return to College Park with the trophy. Denver should have been the tougher test. It will make recruiting against them marginally harder, but I want Pietremala's head on a platter in any case. I've never seen a Hopkins team get blown out at home the way the Jays were by a not much better than mediocre Duke squad. Disgraceful. P.S. Congrats to the Terps, women as well as men, as both are NCAA Division I lacrosse champions. Nicely done. Enjoy the game!
Sher: $BABA - Added to June $125 long call position at $2.50. $OCLR - BTO July $9.00 calls @ $.70 - Also long stock.
bnnybklyn: $MOMO - $WB $BABA $SINA all squeezing this afternoon waiting on $MOMO ?
Bridget: ...
$BABA - working but buy on the dips
$MTSI - running, keep a trailing stop
$AAOI $LITE - starting its next move higher
$D - breaking out
$XLU $DUK - breaking out
$BX - huge Saudi deal, gap and run, this could go much higher.
$FISV - working, breakout ...
debeers: $BABA-You coulda bought this for 114 and change yesterday when the boo birds and the shorties tried to have their way with you Took 1/2 position before the results and 1/2 at 114.25. Will have notice of Ma's visit about a week in advance and will get back in then.
debeers: $BABA from the conference call--per share expected was 67 came in at 63 cents BUT revenue expected was 5.26B and it came in at an astounding 5.6B. The growth rate was 47%--the highest since the IPO. The Chinese consumer has 45% debt as opposed to th ...
JBed: $BTO Oct. $110 call $BABA for $13.60.
cmaxwel1: $BABA looking to get back in. Sold at 123 yesterday.
traderbren: @cmaxwel1 $BABA - good for you. well played. I got back in via the July $120 calls on this mornings sell-off, after it cleared $116.31
cmaxwel1: @traderbren $BABA (116 is a good level.). I am going to wait a bit to get it lower.
issues: @cmaxwel1 $BABA I bought your shares today at $121. Thank you!
Sher: $KBH - Nice reversal after PB to 50-day - Phase 3 in progress - BTO July $20 calls @ $1.70. $PPC - Added to June $25 call position @ $.35 - Believe temporary bottom in with hammer candlestick ATC. $BABA - Added to June $125 call position @ $1.65. $KR - Double bottom underway - Added to July $29 call position @ $1.40.
Bridget: My fav IBD 50 stocks right now- $FIVE $ATHM $BABA $COHR $CC $CTRL $MCHP $MOMO $VEEV$MTSI $PLAY $PRAH $TRU
issues: @Bridget $FIVE $ATHM $BABA $COHR $CC $CTRL $MCHP $MOMO $VEEV $MTSI $PLAY $PRAH $TRU Which do you own or want to own?
Erik99: @Bridget $FIVE $ATHM $BABA $COHR $CC $CTRL $MCHP $MOMO $VEEV $MTSI $PLAY $PRAH $TRU appreciate this info,thx
BocaRick: @Robert1965 $BZUN $BABA down 1 premarket, earning tomorrow before the open
SADL: @BocaRick $BZUN $BABA I read the earnings were last night
BocaRick: @Henry $BZUN $BZUN down 3 on earnings, as noted below, $MOMO down at least 1 (after up 4 yesterday. Checked again, $BABA tomorrow
cmaxwel1: Holding $TCEHY $BABA $MOMO
China internet giant Tencent Holdings ($TCEHY) reported better-than-expected first-quarter revenue growth early Wednesday.

Tencent reported revenue of 49.552 billion yuan ($7.182 billion), up 55% in local currency terms ...
cmaxwel1: Selling partial shares of winners $MOMO $PRAH $BABA $TCEHY
martyrb3: $BABA Up nicely this morning! Earnings this Thursday. Selling half of June 120 options purchased for earnings run. Have to decide whether to hold remainder over earnings.
Hank1: $BABA...Looks like it's beginning to break out of a two and a half year base. Earnings are on Thursday. Long BABA. May the Force be with us babalongs.
Visit the Trading Forum to join in the discussion.
| | |
| --- | --- |
| Stock Price | $USD 177.32 |
| Change | -0.34% |
| Volume | 11,936,300 |
Alibaba Group Holding Ltd is an online & mobile commerce company. Through its subsidiaries, it provides retail and wholesale marketplaces available through both personal computer and mobile interfaces.
Request Video of BABA
Already a member?
Sign in here.
Earnings
November 1st, 2017 - 2018 Q2 Earnings
November 2nd, 2017 - 2018 Q2 Earnings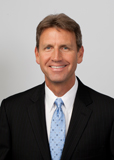 Dan Fitzpatrick
Stock Market Mentor gives you EVERYTHING you need to succeed in the market; all in one place. How easy is that? Dan Fitzpatrick and his elite community of traders share trading ideas, strategies and much more. Dan Fitzpatrick--a world class Technical Analyst, trading coach and regular CNBC contributor--gives you access to all of this with a 14 day FREE membership. Get started TODAY and start trading better TOMORROW with the following premium content:
Nightly video Strategy Sessions with a game plan for tomorrow
Got a stock you want Dan to look at? Just ask.
Patent pending video alerts instantly delivered to you when one of Dan's trading signals is triggered. This is not your typical price alert. This is a short video explaining the action you need to take to make money. No more "Woulda, coulda, shoulda"
Access to over 50,900 stock analysis videos
Access an ever expanding library (50,900) of educational videos that will save you time and make you money
Join a team of friends and traders that have one thing in common; a burning desire to succeed.

Become a Member Today!
Gain immediate access to all our exclusive articles, features, how-to's, discussion group and much more...
Satisfaction Guaranteed!
Your Stock Market Mentor membership comes with a 14 day, no questions asked, 100% money back guarantee!