Alibaba Group Holding Limited American Depositary Shares each representing one (NYSE:BABA)
Bands Volume 200 SMA 50 SMA 20 SMA Videos Alerts Articles Events

Samik: @DAN $MOMO $CC $SINA $AMT $BABA As per your advice, I sold off 50% of my stocks of $CC & $WB. $ WB has crossed $100. What is your advice on the same ? Shall I sell off the rest 50% ? Also desired to seek your advice on $AMT & $AAPL. These 2 stocks just seem to be going up and up and up & have not rested. Am still holding on to both. Is it time to sell / buy more or hold ?
Sluggo: $AMT $RTN $V $PYPL $CRM $CBOE $ADBE $NUGT $MZOR $SEDG $BABA $YY This has been my portfolio since early June with exception of $NUGT which I bought on it's breakout a few days ago and I have been in and out of the Chinese stocks. All 12 stocks up today at this point. I don't want a pat on the head. Just trying to help my friends in the forum.
humble: $baba @DAN you mentioned weak in your strategy session notes. Do you mean shortable or do not touch?
Bridget: @humble $baba do not short. This is just resting. We have an iron condor on $BABA.
DAN: @humble $baba I meant shortable with a very tight stop. But in light of the trading action today, I wouldn't short this stock. No real money in it.
Samik: @DAN $MOMO $CC $SINA $AMT $BABA As per your advice, I sold off 50% of my stocks of $CC & $WB. $ WB has cross $100. What is your advice on the same ? Shall I sell off the rest 50% ? Also desired to seek your advice on $AMT & $AAPL. These 2 stocks just seem to be going up and up and up & have not rested. Am still holding on to both. Is it time to sell / buy more or hold ?
bsafriet: $ATHM $TAL $WB $SINA $BZUN $EDU $BIDU All these are moving today. $BIDU looks like it will set a closing high and maybe ATH. Long $BABA $ATHM $WB $BZUN
rck89: $BABA Any thoughts on this stock rhrn? I'm long $BABA Sept 175 calls @1.77 db. Thanks.
DAN: ...
Still have plenty of cash, and some random stocks that have been working really well, like $AAPL, $GILD $BLUE $GBTC (Yes, GBTC), $BABA, and a few others. They're all easy to keep on my screen. I set a LOT of alerts on the charts of each one for wh ...
optionswealth: $BABA is in a range of 170.72 and 172.90 today. I thought it would have a small inside day and move higher in phase 3 of a volatility squeeze but now I feel like this is looking more like consolidation.
issues: @rck89 $BABA holding 1/2 position. Good stock, LTH!
optionswealth: $BABA Unless the market reverses and BABA reverses we are now in phase 2. BABA up again today but not back to the high before the pullback.
JBed: @optionswealth $BABA Clean bounce off the 21 MA. Long calls.
optionswealth: $BABA An example of a trade that didn't go well. I bought BABA with calls on a day when it looked like the stock was finished with its pullback since it was going higher and its a strong stock, only to have it pull back. It didn't hit my stop the f ...
issues: @optionswealth $BABA Added 1/2 position also.
optionswealth: $BABA has cleared yesterday's close. It seems this was just another "shot across the bow" pun intended. Now for a move up again. It's a strong stock. Hopefully this closes phase 2 and starts phase 3. We shall see. Nothing is guaranteed.
issues: Dan did you cover your short on $BABA?
DAN: @issues $BABA Yes. Now have a bull put spread on it.
Bridget: @issues $BABA I can't speak for Dan but I would recommend covering. We closed a bear call spread and replaced it with a bull put spread. This is still holding the earnings gap. Gives you a good stop point.
issues: @DAN $BABA Thanks. I got stopped out of 1/2 of my long with a good profit. (Stop triggered at $164.) I am trying to decide if I should add that 1/2 back or wait. What do you advise?
issues: Bought $EXTR yesterday. It looks like a winner today! Looking at $ALRM and $TRTN. Both look good for a LTH. $URI for a short term trade ok. Got stopped out of 1/2 $BABA for a good profit, but trying to decide when to add it back. Maybe tomorrow?
DAN: @issues $BABA Sorry, issues. Just saw your post. Since it's after hours...I'd wait. 8-) I don't think you've got to be in a hurry here. I don't think BABA is going to go up much. I just don't think it's going to fall much. Perfect for option credit spreads.
issues: Looking over the IBD 50 for this week I see the following highest rated; $ATHM $BABA $CDNS $GRUB $HTHT $PLNT & $RP. Upon closer scrutiny I can seem ATHM stands out (in industry group 15 Internet Content). But these three are at or near the 20 day average: GRUB HTHT RP. But I am hesitating on buying any. Any further research will have to be continue by YOU!
optionswealth: $BABA is giving an entry here if you want to pick your spot on a pullback. It's a strong stock. Exactly where the bottom to the pullback will be you can't know. It's in blue sky territory and had an excellent earnings report and Jack Ma impressed everyone when he visited. Everyone was surprised by him. A pullback to 170 a big round number would make sense, but strong stocks don't often pullback to the expected number because everyone that wants in knows that number and start getting in before it quite gets there.
optionswealth: $BABA I purchased an Oct 17 170 call on $BABA this morning when it was coalescing with a stop loss of 100 on the position. It's a strong stock and while I expected it to move down or sideways it was not a given. I saw 170 as that round number that traders often look at as a place to sell and buy, but also not looking for it to make it there, but close. I'm just now getting accustomed to using the VWAP, but if I had used it this morning, I would have looked to enter at a lower price. At this time my call position is up 7.00 and at the lowest, it was down 85.00, within my range and didn't stay there long enough for my heart to beat double time. LOL Who knows what Monday will bring.
optionswealth: $JPM $BABA $MSFT $AAPL have all reached a battle ground area this morning and will decide if we are up for the day or down further today.
DAN: @optionswealth $JPM $BABA $MSFT $AAPL I think we've hit the highs of the day. Market going lower.
optionswealth: @DAN $JPM $BABA $MSFT $AAPL I was waiting to see because on my charts the MACD was stretched to the bottom and had hooked up slightly about 10:00 and they each looked that way. They have all moved up. It's no guarantee because it can all push back down in a quick moment with volume as low as it is.
Samik: @Dan. You have been consistently advising on being in cash during the volatile times & get back in when things are stable & going up. Desired to have your views on these. Which ones should I hold & which ones to sell off. $MOMO (21% profit), $CC (28% profit), $SINA (13% profit), $ WB (25% profit), $AMT (33% profit), $BABA (28% profit). Tx.
gwenzee: @Samik $MOMO $CC $SINA $AMT $BABA I'm not Dan but I would take 1/3 to 1/2 off the table and raise my stops on the rest. My $.02 worth.
DAN: @Samik $MOMO $CC $SINA $AMT $BABA Hey Samik. Nice problem to have. Here is my take:

First, most (if not all) of these stocks are working. And as long as they are working, the best thing to do is stay long and adjust your stops to protect those pr ...
optionswealth: $BABA Sold my Sept BABA calls near the high of the day because time decay sharpens the nearer we get to options expiration. I could have rolled out, but in this market, there is the possible opportunity to buy a month further out at a lower price and I've noticed that BABA is having a harder time going up when the market is against them. That should give me a good entry on a down market day. At the least it is good, I will have made a good profit. (-: The MACD on the 6 month daily chart is also showing time for a move to the downside. Not predicting, but at the least during this time, a sideways move happens. Some risk off the table. Dan's 1% can be useful here, also, giving myself permission to get back in.
Samik: @DAN $MOMO $CC $SINA $AMT $BABA Tx a lot Dan. Appreciate. Tx for teaching me the discipline as well. I will execute on your recommendations right away.
DAN: @optionswealth $BABA Nice job, optionswealth. Really nice job. 8-) --DAN
DAN: @Samik $MOMO $CC $SINA $AMT $BABA Fingers crossed that they work out.
optionswealth: $AAPL $MSFT $BABA $JPM The market might be weak but these are all in the green or almost in the green. $MSFT is one of the weak ones. It has been for a while as if some fund is lightning up with enough shares to not put it in the dungeon but not let it out either.
martyrb3: $CIEN $BABA Jon Najarian just on CNBC discussing heavy call volume in both of these. Very heavy in BABA expiring this week and next. Also esp heavy CIEN 23 calls for Sept expiration. Long BABA calls.
optionswealth: @optionswealth $BABA $BABA round tripped it in price action today and is now heading higher. Already back up a 1.00 You can't hold that one down lately. Hopefully, for all the reasons I gave yesterday, but the big guys hold all the decisions, we just go along for the ride as intelligently as possible.
optionswealth: $BABA round tripped it in price action today and is now heading higher. Already back up a 1.00 You can't hold that one down lately. Hopefully, for all the reasons I gave yesterday, but the big guys hold all the decisions, we just go along for the ride as intelligently as possible.
optionswealth: $JPM $AAPL $BABA $MSFT Shares traded at the very last minute of trading was far and above any other minute of the day. ~ $MSFT 3.3M, $AAPL 2.8M, $JPM 850Th, $BABA 265Th and all were red bars. Just an observation about the last minute of trading. I see this often.
DAN: @mikeo561 $SPY $AMZN Hey mikeo561 -- just saw your post. Sorry for the delay. BeCS trades are worthwhile trades as long as you aren't selling into a rocketship. $BABA has been on fire and I've had a couple of different bear call spreads on that stock...and it's just shaken me out each time. So it is very situational re/ selling a BeCS. Also, I think that the best time to be selling spreads is around 45 days before expiration. That's where the balance between premium and time decay lies. When you're selling just a few weeks out, an adverse move can really hurt you and you don't have enough time for the stock to move back the other way. So, from a delta (price) standpoint, you have little margin for error. Hope this helps. --DAN
mikeo561: @DAN $SPY $AMZN $BABA -- Wow! Thanks DAN, that helps me a great deal. Thank you again.
optionswealth: $BABA I shared this on optionmarketmentor in response to another. It is walking above the upper bollinger band, but before earnings it had been in a squeeze for ~25 trading days. With the earnings it had, it was reported that it was under owned by b ...
champ: $BABA...is HOD and I'm sorry to say I have NP
bsafriet: $ATHM $BABA $WB $TAL $TCEHY All doing well today except $TECHY which is flat, slightly down. Long all.
bsafriet: $TAL $WB $ATHM $BABA $TCEHY China internet space holding its gains moving into close. $TAL is today's standout with a 5.23% gain. It split 6 for 1 and now trades around $30. $TCEHY has been flat most of the day and is tailing off into the close, down -0.07 (-0.15%).
geotheo: $BABA Up 7+ (4.5%) PM. Let's see if it holds
ginice: $BABA - Very nice earnings run. I sold 50% this morning did several buys and sells on this run. Now I will finish up $MOMO earning run (as market allows) Earnings 08/22! Ha! Proof you don't have to trade a lot of stocks, nor be very slick... to be a trader....lol Trade safe.
champ: $BABA $WMT ....OUT....both, taking profits going into earnings in the morning.
bsafriet: $BABA Aug-18 152.50/150 put credit spread @$0.60 credit Aug-25 150./145. put credit spread @ $0.97 credit reports Thurs at 6:00 AM EDT
bsafriet: @chunlow $ATHM $BZUN $TCEHY Txs for the response. Agree that $BABA could shed some light on $BZUN performance. I thought $TCEHY focus was more into on-line games and social media, but must admit I don't follow it very closely. Wechat, right???
chunlow: @bsafriet $ATHM $BZUN $TCEHY $BABA Yes WeChat-one of many properties. Combined with their other chat service Weixin, 938 Million monthly users. And it's growing:) In Q2 reported yesterday, at 19% clip. IBD has covered TCEHY and BZUN well. Look at the past articles. Paints a very optimistic picture...
bsafriet: @chunlow $ATHM $BZUN $TCEHY $BABA Txs -- I'll look for the IBD reviews and analysis. Best of luck to you and may all your trades be winners!
champ: @CHOFF $DJI $LOW $HD ....Yes, they did but sell the News again....I only see a few stocks in the sector, that are green....$BABA and $WMT....both going into earnings on 8/17
champ: $WMT @ $81--- $BABA @ $156 ---- These trades might have a little more gas left, going into earnings on Thursday 8/17 .... still holding both.....but $BABA could be the better play ...a lot of big players in this stock....I have been seeing that on the 13F fillings.
Hank1: $SPXL $BABA $V $CURE $LABU $BA $TECL $FB ... sold down these positions (80 to 100%) to raise cash and protect profits. Now is not the time for being Nacho Libre. Raising stops on aerospace and defense stocks. 60% cash in my trading account and I'm wondering if its too low. In any case, looking at this pull back as another potential opportunity.
JBed: @Hank1 $SPXL $BABA $V $CURE $LABU $BA $TECL $FB I'm 75% cash, don't think it's too low. The geopolitical situation is too uncertain.
ginice: $W - Out of last of Wayfair @ 78.35, this morning. Good day to add to $MOMO and $BABA earnings run. I have a few partial after earnings trades that are still running and doing well and still going, $LL and $PETS . I am in 80% cash in my trading account for now and will take a rest and reload on new trades after the market presents me with a new opportunities that I like. Trade safe.
champ: $MOMO $JD $BABA $WB ....looks like most all the Chinese names are on the move today.....#Anybody know why...??
Sher: @champ $MOMO $JD $BABA $WB #Anybody - Running into earnings...
champ: @Sher $MOMO $JD $BABA $WB #Anybody ---- Must be .... $WB & $SINA are on 8/9 and then next week is $JD on 8/14... $BABA on 8/17 and then $MOMO is on 8/22...#CopyCat moves going on....maybe also. I'm holding small positions but NP in $SINA.
champ: $BABA ....OIUT for now ....I'm taking the $$$$.
rbrown2222: @champ $BABA Still feel good holding $LGIH over earnings? I bought in after an early post of yours. Similar feelings looking at the company's results. Almost never hold over earnings, but will hold at least half, position well into the green.
champ: @rbrown2222 $BABA $LGIH ---- I will be holding a position....same as you.... at least 1/2 and then I will be #BabySitting because the stock holders, really don't care what everyone else thinks...they will be watching... and it will be all about #Guidance and $CopyCat trades after earnings....I'm guessing.
champ: @spmeyers $BIDU $EDU ....I'm OUT of all of these #Hit and Run trades for now and just watching and waiting for new entries....($BIDU $BABA out for good) but my main targets now are $MOMO and $WB because I sold both of these this morning.
geotheo: $BABA - Forming the 2 hot dogs around a bun pattern. More meat than bun pattern. Some may think this is good. Some may think this is bad.
bsafriet: $BABA Moving up! At $158.09 + 3.94. 2.54%. Challenging yesterday's all time high of 160.39. Long stock
DAN: The wheels are coming off the wagon today, and I h ave closed all of my long trading positions. The Transports are down 3%...which is a LOT. FedEx ($FDX) and UPS ($UPS) look like they are rushing to make deliveries to Antarctica. (Too late to shor ...
Hank1: $BABA Moving my partial stop up to 149. Time to protect profits.
bRobert: @Hank1 $BABA Just a question. This stock can gently pull back to the 20d (148ish) . This would be healthy. I look at a fabulous weekly chart, 5year chart and see a lot of upside. This company is amazon at a discount and IMHO a long term holding stock. Great employee
Hank1: @bRobert $BABA I have the stock in a trading and long term account. The stop move is in my trading account where i give my positions "shorter leashes". It's been a good month and i want to protect as much of my gains as possible. It's also a partial stop, so i'm not exiting the position entirely. My approach is different in my long term account. Good question. Good luck.
bRobert: @Hank1 $BABA Understand trading around a core. Just wanted to highlight the long term possibilities to all. Nice to have stocks that are low maintenance.
Aragorn: @SamG $BABA I did reenter it is working fro me
DAN: Good morning. The futures are pointing to a slightly higher open this morning, with the Nasdaq once again attracting the most buying. This entire week should be pretty busy, with several high-profile companies reporting earnings.

Netflix ($NFLX) r ...
bobbybwana: $BABA,$GOOS,$ESPR,$FB,$X,$SSNC I had a large cash position so I have made these purchases the last couple of weeks. Hopefully these positions work out.
Aragorn: $BABA I sold out of some options the other day on that huge gap up, but this is still going5 days higher than the open on the close, 6 days green it is going higher IMO
SamG: @Aragorn $BABA i sold mine today. Nothing wrong with a nice profit AND not holding ovet the weekend.
woodman: @audrina0904 #Chinese - watchlist (in order of today's performance as of a little while ago): $TCEHY $MOMO $NTES $BITA $JD $CTRP $SOHU $SINA $EDU $BABA $TAL $WB $BIDU $YY $CYOU
audrina0904: @woodman $TCEHY $MOMO $NTES $BITA $JD $CTRP $SOHU $SINA $EDU $BABA $TAL $WB $BIDU $YY $CYOU #Chinese THANKS!
steve71: $BABA Good option activity in the July 145 strike. Already long, I'm writing some of those calls.
bRobert: $MOMO $BABA Very constructive sideways consolidation in preparation for the next stage in these two Chinese mega growth names. Long leap calls
ginice: @bRobert $BABA - Ah, yes, from the daily break out … much earlier than the weekly breakout. Nice…
ginice: $BABA - Added to position this morning .... tweezer bottom on the 15 min chart.... caught it with my handy-dandy trade trigger at 41.50 .... longer term positon so far ... Ha! Just started it a few weeks ago.... so far so good. Trade safe.
bRobert: @ginice $BABA Baba is really easy stock to hold. The daily chart is a very smooth steady uptrend that rarely dips below the 20d. Never touched the 50d. Barely blinked during the drama yesterday. Sales and earnings estimates are seeing upward revisions. On my all-star team. Long leap calls.
ginice: @bRobert $BABA - Yes, I see that. I'm hoping it will continue to pound out a high base for a while, to boost earnings report move (08/01). I hope to take some partial profits around 148ish soon. I also have some low-ball bids to buy @ 139ish and 136ish. A clear out stop for me would be 6/15 at 133.10 but I'm thinking it won't happen… lol … there I go thinking again… When did you get your leap, at the exit of the bowl pattern? $121? Trade safe.
bRobert: @ginice $BABA $110
hazelb41: $BABA @Dan or anybody. Would you please make sense of this pattern.
bRobert: $BABA $MOMO baba forming small cup. momo Really like how this is setting up. LONG leap calls
bRobert: $BABA Added to long term position on the dip/bounce. Now + territory. Seems unrelated to social media
DrScience: $BABA above $141, moving higher out of two day consolidation. Next targets $142, 145, 148.
Hank1: $BABA ... Adding small to my long here ... i like that it's trading significantly above Friday's high. Bullish on it's prospects long term. My 12-month price target is 175.
issues: Here is an interesting article "Cheap Stocks with PEG ratio (pe divided by growth rate) below 1 that are Buy rated: http://www.marketwatch.com/story/26-cheap-stocks-in-the-markets-hottest-sector-2017-06-09 Phil VanDorn lists these as good candidates: $MU $WDC $CIEN $BCOR $LRCX $AAOI $CIEN $STMP $TIVO $MXL $SMCI $AMAT $CAMP $FB $CRUS $MEI $ITRI $SMTC $OCLR $SWKS and $MSCC. Although these are not necessarily on his list, I personally like: $BCOR $AMAT(IBD 50 this week) $CTRL(IBD 50 this week)$PETS $BZUN $BABA(IBD 50 this week) $ANET(IBD 50 this week) $CGNX (IBD 50 this week) We personally hold positions in $MU $LRCX $AAOI $MXL (have tight stop in place) $FB $BABA $ANET & $MCHP.
StockMarketMentor: A Price Alert has been triggered for $BABA Alibaba Group Holding Limited American Depositary Shares each representing one. Click here to view associated video clip: http://stockmarketmentor.com/stockanalysis.html?ticker=BABA&clip=86978
ginice: $BABA - Dipping a toe in $BABA girl. Just a small toe, so I won't miss my position entry this time. Looking at 132.36 for next entry below. That is the 61.8% fib from the last leg up. (It's not exact so don't measure it for me! ....I don't measure my biscuit flour either...ha!) If it goes up from here I can handle that too. Now it may fill the gap down but that would be a gift the market man doesn't give me when I want it! lol Ha! I'll deal with if it does. Going in thinking this will be a longer term position to trade. Let's go $BABA. Trade safe.
ginice: $PETS - Just broke through to a new ATH with volume. Cute... Some mention in $BABA upgrade on price target. lol Trade safe.
ginice: $BABA - I've been wanting a longer term position in this stock. I'm going to put in a low-ball bid @ the 20dma to get a starter position. Nobody wants this puppy right now, or any other puppies. I hope they sell it quickly! Ha! I'll be watching Banks for an opportunity to enter a swing trade. I know I'm late..... but I'll wait... Trade safe.
bsafriet: @ginice $BABA $BABA Has reversed permkt. Did get an upgrade this morning and a nice bump to price targe to $177 from $155. Overall, I'm very bearish on China stocks, but $BABA is an exception. Note that the gap from Thursday's earnings pop was never violated. The SMA(20) is way too low for an entry. If you really want an entry into $BABA you need to get more aggressive.
ginice: @bsafriet $BABA You may be absolutely right. But I don't want it here. Estimating the 20dma will be, if it continues up, around 133ish. That is where I would buy it. Not trading by intra day, just the daily. For a bargain you have to give it time. I may get it or may not... just a low ball bid. They don't call me Mrs. Not-too-Quick for nothing. lol Really, thanks but this trade could take days or even a couple of weeks, or not work at all. Trade safe.
issues: Took a look at the 10 day chart and these were the best $AEIS (dropped from 12% to 1%) $LRCX (drop 6% to -1%) $AMAT (4% to -3%) $CGNX (4% to -5%) $ICHR(8% to -6%) $MTSI (-2% to -8%). But looking at the charts on this page it looks like MTSI is the best. We hold small position in $AEIS $LRCX $MTSI & $PLAY. But I added to $PLAY (thank you Bridget) and bought starter in $LITE (thanks Champ). Why? LITE went from +14% to drop to just 5% (best) and PLAY dropped from 10% of 5%. I added to $NVDA on this pull back. It closed near the high of the day. I am hoping this pull back will resume its uptrend to break out over $170! Looking at $OLED. Some of the IBD 50 this week are $AMAT $ANET $ATHM $ATVI $BABA $CGNX $EDU $ICHR $LITE $LRCX $MTSI $NVDA $PLAY
Samik: Dan, what's your advice on $BABA. $BABA had an excellent move of 13% on Thu. What is your take ? Shall we sell & buy back on pull back ? You usually say, smart investors take money on the 1st day & then comes the 2nd smart investors followed by not so smart ones. So, wondering if we should sell BABA now.
Visit the Trading Forum to join in the discussion.
| | |
| --- | --- |
| Stock Price | $USD 174.64 |
| Change | -2.59% |
| Volume | 22,616,000 |
Alibaba Group Holding Ltd is an online & mobile commerce company. Through its subsidiaries, it provides retail and wholesale marketplaces available through both personal computer and mobile interfaces.
Request Video of BABA
Already a member?
Sign in here.
Earnings
January 23rd, 2018 - 2018 Q3 Earnings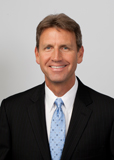 Dan Fitzpatrick
Stock Market Mentor gives you EVERYTHING you need to succeed in the market; all in one place. How easy is that? Dan Fitzpatrick and his elite community of traders share trading ideas, strategies and much more. Dan Fitzpatrick--a world class Technical Analyst, trading coach and regular CNBC contributor--gives you access to all of this with a 14 day FREE membership. Get started TODAY and start trading better TOMORROW with the following premium content:
Nightly video Strategy Sessions with a game plan for tomorrow
Got a stock you want Dan to look at? Just ask.
Patent pending video alerts instantly delivered to you when one of Dan's trading signals is triggered. This is not your typical price alert. This is a short video explaining the action you need to take to make money. No more "Woulda, coulda, shoulda"
Access to over 52,100 stock analysis videos
Access an ever expanding library (52,100) of educational videos that will save you time and make you money
Join a team of friends and traders that have one thing in common; a burning desire to succeed.

Become a Member Today!
Gain immediate access to all our exclusive articles, features, how-to's, discussion group and much more...
Satisfaction Guaranteed!
Your Stock Market Mentor membership comes with a 14 day, no questions asked, 100% money back guarantee!