Alibaba Group Holding Limited American Depositary Shares each representing one (NYSE:BABA)
Bands Volume 200 SMA 50 SMA 20 SMA Videos Alerts Articles Events

orpheusredux: $BABA is behaving very nicely after its ER. Now higher than its initial HOD pop yesterday. It's definitely tempting here, after the report. Or as the old song has it, "Ma, he's making eyes at me."
Ralph0172: @Bridget $GOOGL $FB $BABA $VIRT $HD $MHK $HUM $AET $CI $ESRX $CVS $QCOM $AAPL : Thank you, always appreciate your updates, observations, and input.
Bridget: $BABA is making a strong move going into ER tomorrow morning
traderbren: $BABA - reports tomorrow. Holding a position, but considering whether to hold it over earnings...which is always a roll of the dice!
Bridget: Notes: $GOOGL - making a earnings run $FB - also appearing to make a run higher, ER on 2/1 $BABA - breaking higher and reports tomorrow morning $VIRT - breakout on volume, ER on 2/2 $HD - breakout of a squeeze, nearing the 52 week high, ER 2/21 $MHK - also breakout from squeeze, ER on 2/9 $HUM and $AET deal is blocked, $CI, $ESRX and $CVS are now potential buyers $QCOM down on news of being sued by $AAPL
traderbren: $BABA -- looks like it could be starting the next leg higher....
debeers: @Bridget $CSX $MS $GS $SCHW $WMB $MON $EBAY $ADBE $FB $APO $BABA $BIDU $NTES $SHOP $ABC $SND $WR $HPE Bridget, thanks so much for the work you do on squeezes. You have a great eye and i appreciate this stuff on the financials more than you know. Thanks again.
Bridget: $BIDU and $BABA both inside days after breakouts yesterday. I think you can enter here with a small position and add if there is a break higher next week.
Bridget: Notes: Quite a few stocks broke out today, but many are showing bearish divergence in the MACD on both the daily and weekly chart. Makes me skeptical of buying these on the breakout. e.g. $CSX $MS, $GS, $SCHW - all coming out of squeeze $WMB - new 52 week high for the uptrending stock coming out of consolidation, this is not a trading stock $MON - big breakout on volume after earnings $EBAY - nice breakout today $ADBE - breaking out of downward channel, this is not a trading stock $FB - Recovered the 200 and 50MA. Looks like triple bottom at $115 $APO - new 52 week high on volume, cup pattern $BABA $BIDU $NTES $SHOP - inside days today after breakout, watch next week $ABC - this breakout continues to work $SND - this ipo is working $WR - short candidate $HPE - looking very toppy
dcphinney: Interesting move in $BABA
vfr777: @dcphinney $BABA haven't looked at that in a long time. definitely interesting.
Bridget: $BABA, $NTES, $SINA and $BIDU all up today. $NTES performed well in 2016 and is a sector leader but has pulled back quite a bit from its 52 week high. It is now being met by the rising 200MA and starting to break out of this squeeze. I think this still will trade sideways for awhile but I'm adding it my watchlist for a new entry. I think this recent pullback is giving you a great entry point with a stop around $210
vfr777: @dcphinney $BABA as I can see, the short float is 14% . taking a small position with a stop below the 50sma
Bridget: Breakouts: $BABA $SINA $BIDU $NTES - Chinese internet stocks all saw a nice bump today, all at good buy points on the weekly chart $AEM $SLW $NEM - gold and silver up on drop in the dollar $MA and $V both breaking higher, but today is day 3 $ALXN - another pharmaceutical breaking out of consolidation on volume, but seems to be up on bad news $HAIN - Vol Squeeze breakout on volume
Gary: ...
$BABA – very choppy stock. Only for active traders…IMO.
$NFLX
$AKAM – forming the right side of a $5-$6 cup. $70 is resistance here.
$ULTA – good consolidation. Can start a position here, with more above $270. Alert $268.60
...
Geewhiz: @Gary $MDY $IWM $COMPQX $SOCL $AMZN $BIDU $YNDX $FB $BABA $NFLX $AKAM $ULTA $ANET $CLVS $TSRO $AGN $VRX $ENDP $COR $FN #NOTES Fast video has not been available more frequently than usual. Not a good trend. :-) Any reason for this issue. Thank you
Henry: $KO $BAC $T $XRX $GM +60K, $CVX $BABA $F Don't recognize this tweeter (Dennis Dick) but Notable opening imbalances: $PG 93K, $KO 136K, $BAC 350K, $T -138K, $XRX 272K, $GM 60K, $CVX 73K, $BABA 49K, $F 441K
traderbren: $BABA -- seeing buying interest
mharps: $BABA: added a bit today on this move off the 200 (daily chart)
orpheusredux: I'm watching $BABA to see if it will bottom out here and bounce off the 200 day.
Bridget: @issues $WB This downward move does not seem to be bottoming yet. The lower bollinger band is now expanding. I am looking at closing my puts soon on this trade but I'm certainly not buying here. $BABA also got some bad news today that I don't think has fully affected the stock yet. $EDU and $YRD have also not recovered. I'm not bullish Chinese stocks right now.
issues: @Bridget $WB $BABA $EDU $YRD Thank you Bridget. I am looking at the chart and see a higher low/ higher high on $YRD & $EDU but not $BABA or $WB but see a pull back from the low . How do you know when they bottom? The chart looks like a bottom, is that a "false" bottom or what? Do you go by volume or what?
Bridget: @issues $WB $BABA $EDU $YRD I usually use the moving averages. I want to see them start to turn up or see a nice bounce off a support point. I see the bounce in $YRD but this could just be a rest before a further pullback. The weekly chart is not saying to me "buy now. We could see an oversold bounce but it will likely be short lived. I also like to wait for the MACD on the daily to turn upwards, indicating an established uptrend.
SierraJW: @tejas7 $ABB $BABA $GOOGL $AMZN $TEAM $CTRP $HDB $IBM $IBN $KMTUY $MSFT $RDSA $TCTZF $LCRX $LRCX (instead of LCRX?) $PANW $CHKP $MTN $BAC $C $WMB $SU $XME $NEM $BTG $CELG $VAR $UNH $RDS $GSK $SNE $HLMOX $UOVEY $FCAU $PNR $LB $VFC $MDT $PEP $CMCSA $NKE $UNP $SLB $APD $GE $SIEGY $HON
tejas7: ...
$ABB $BABA $GOOGL $AMZN $TEAM $CTRP $HDB $IBM $$IBN $KMTUY $MSFT PUK $RDSA (Royal Dutch Shell) $TCTZF. Couple of them are from OTC exchange

Tech- Workhorse stocks
$LCRX $PANW $CHKP $MTN They consider Vail Resorts in tech sector because it is using ...
champ: @Bridget $JD - I have been watching.... as some Chinese names are showing some relative strength here late in the month.....watching $BABA @ $94.50... RHRN
woodman: @champ $JD $BABA $NTES - Champ, among Chinese stocks, $NTES has a look similar to $BABA.
champ: @woodman $JD $BABA $NTES - I will check it out.....I'm Spec day trade long with $BABA this morning and so far ...it's working ...I might swing 1/2...?
Bridget: I've been watching $BABA ever since it came off the lower bollinger band. It is now finally starting to make a run higher. Will start here and use a stop around $93.
TCW23: @Bridget $BABA out of options +20% from this morning's buy @ 94.25
orpheusredux: I'm willing to believe that 90 was the bottom for $BABA and thus took a long position via FEB calls yesterday. Captures the January ER.
janner0814: Happy Singles Day in China.. $BABA.
orpheusredux: @janner0814 $BABA And how did investors play it? SELL the rumor, SELL the news.
janner0814: @orpheusredux $BABA aka "head & shoulders" chart pattern. #AVOID LIST
1winkie: $FB $GOOGL $AMZN $AAPL $BABA Getting real ugly - is it anti tech now?
orpheusredux: @1winkie $FB $GOOGL $AMZN $AAPL $BABA Yes.
orpheusredux: The charts of $FB $AMZN and $BABA scare me here. I'm not a buyer. $GOOGL looks better but I'm not interested in it here either.
dagdog: $BABA - Making a big move lower after reporting "robust revenue growth of 55%" ... something isn't so robust here...
mahoney272004: @dagdog $BABA arrrrgh. Doesn't make sense except they said profitability isn't their priority.
dagdog: @mahoney272004 $BABA Really? They said that? Must be nice...wish I had that problem! ;)
Gary: #NOTES COTD: $BIDU – shortable $SPX – Distribution. One down…two catalysts to go. We need all three to move the market. $DJI – breakdown. $DJT $COMPQX 1. $XLF – banks still working ok. Focus on the trends. And avoid hope. 2. $BAC – zig zag entry point. 3. $JPM 4. $MS 5. $GS 6. $CMA 7. $RF 8. $OIH 9. $SLB – support at 200-day MA 10. $XME 11. $FCX 12. $TCK 13. $GOOGL 14. $AMZN -- shortable Earnings: 1. $QCOM – earnings 2. $FB – earnings. Oops. 3. $FIT – dropped guidance. 4. $WYNN – to 200-day MA. Alert $90 5. $BABA – down. 6. $PAYC – broken stock. Support at $41/200dma 7. $TTWO – earnings pop to resistance. Should be taking profits. 8. $SQ– Strong earnings. Alert $12.
orpheusredux: I took small profits on $FB $BABA and $JWN call spreads yesterday. Sometimes it's better to be lucky than smart. But I just was starting to get that yiiiick feeling. Still getting my head handed to me on $ACAD but that's a long-term hold for potential success on their Alzheimer's tests as well as a likely buyout by a bigger fish.
Gary: ...
$BABA – not safe here.
$ATVI – 11/3
$STMP – Earnings 11/3. Alert $100.
$ACIA – earnings 11/10 (week from Thursday)
$TWLO – still going. Speculative long before earnings. 11/3 (Thursday). Avg price target $45.
$PAYC ...
janner0814: Regarding $AMZN...... #CURIOUS as to what transpires with their going up against $BABA in #CHINA? #QUESTIONSAREETERNAL @Gary $SPX $DJI $DJT $AMZN #Notes
judysteiner: $Baba coming off the am lows
vfr777: @Bridget $SINA thanks $BABA might be a candidate to buy it
champ: $JD @ $29.45 in the AH's and it's up on News on 206k shares being traded....total shares for the day were 23.5M .....$WMT double it's stake in $JD to 10.8% (Prior 5.9%)- Push $BABA up $0.52 also....maybe they own part of $JD also...don't really know because they have interest in so many companies.
champ: $JD ....OUT.... 1/2 of JD now but still holding full position in $BABA.
DrScience: $BABA back at the bottom of the channel. Upgraded at Deutsche Bank PT 138. MKM Partners reiterates $130 PT and says, "Buy the Pullback." on soft data release
Macdoo42: @DrScience $BABA @Dan Should I add a little to my position? Or should I wait?
rokey: $BABA nice reversal..so far!
rokey: $BABA started 1Q pos. at 105.75 with tight stop..
DrScience: @Macdoo42 $BABA You could Add with a stop below $103.50ish
champ: $BABA @ $108 - New Spec swing long this morning for many reason but the main reason is that they will be getting a lot of news ...as they get closer to "Singles Day" on 11/11.
traderbren: @champ $BABA - good point. Maybe sell into "Singles Day"
champ: @traderbren $BABA - Thats what I'm thinking but you have to babysit this stock. Good article on Bloomberg yesterday on the CEO Jack Ma's and Singles Day.
Lavrock: $YHOO $BABA - $YHOO after the $VZ deal - trades with $BABA which has been strong since earnings on Aug 11th.
champ: @Dancyn $TWLO - They way I trade is I always take profits on 1/2 and then I let the other 1/2 work with a trailing stop and if it turns I'm out of both with profits and if not I make a little more until it turns. For example... I sold 1/2 yesterday in $BABA and I got stopped out the other 1/2 this morning.
champ: $WAB $77.25 - $IBM @ $156.75 $BABA @ $108.50 all RHRN - New positions this morning on the open and I will be swinging all 3 positions on the close.
gouell: $BABA
rokey: @dan, can you have a look at $BABA pls?
DAN: @rokey $BABA Sure. Solid uptrend, decent growth fundamentals. But it is a bit extended now, so if you're long the stock, try keeping a stop about 5% below where it is now. I wouldn't be buying it now. But if you are holding it, there's no reason to sell it, and one great reason to hold it (the uptrend is the reason).
orpheusredux: $BABA may soon give those who missed it a good entry point. Continuing to pull back.
Spotdog: @orpheusredux $BABA Watching closely
Alexandra: @Spotdog $BABA I thought $BABA had accounting issues and cannot be trusted bec they are China based. Is that true ?
orpheusredux: @Alexandra $BABA Isn't that like Claude Rains saying he's shocked that there's gambling going on in Casablanca? ;)
Spotdog: @Alexandra $BABA You are probably right. Thanks for reminding me. Then again $WFC is not Chinese
Raos: @Alexandra $BABA That was news about a year ago. Not sure what has changed since then. Moreover, couldnt that be said about any (and ALL) chinese companies .. that operate out of mainland China. (Maybe India too). There maybe no way for a US company to audit their numbers ..
Bridget: Notes: Breakouts on Volume: $OPHT, $CSX, $SGYP, $GIMO, $GHL, $JBL, $STM, $SUPN, $CEMP. $AMTD, $NH, $FNFV, Working: $GKOS, $CWEI, $FNSR, $LOGM, $BABA, $ATVI, $IRWD, $BHE - nice move off the 50MA $MSCC - almost breakout $ILMN - almost breakout $INTC - back up near the high $SWKS - making a nice move with AAPL $PBR - looking toppy, have alert set at the 50MA for a breakdown $PNRA - looking toppy, needs to recover the 200MA $CHU - huge volume today, weekly chart is turning up $JWN - showing a nice move after the flag pattern $CNX - this is broken, get out $GPRO - nice move off support with volume $SBUX - at the bottom of the range, could be a good low risk buy point $ABX - showing support at $17
TunaHelper: Jim Chanos is going to be on CNBC for their conference, presumably imminently. Looking for him to trash $TSLA and $SCTY - which is well-deserved IMO. Have been reading a few articles about the $TSLA, $SCTY, and SpaceX incestuous financing. It's completely bonkers. In any case, expecting to experience a bit of schadenfreude for Musk. Then again, Musk may quickly turn around and announce a 2023 release of a new product to get all the fanboys jazzed - maybe a new perfume, L'eau de Tesla by Musk? That would be perfect. *Also wondering if Chanos is going to trash $BABA, which I think he is skeptical of because of their labyrinthine corporate structure and accounting.
DAN: @TunaHelper $TSLA $SCTY $BABA Elon Musk is a bit sleazy. If TSLA stock was worth trading, I would trade it. But if I was a money manager who was making decisions for other people and recommending where they invest, then investing TSLA and/or SCTY would be both financial malpractice and a breach of fiduciary duty. Chanos actually said that he was being "too kind" in his prior scathing comments about TSLA/SCTY.
TunaHelper: @DAN $TSLA $SCTY $BABA 10000000% agree. I dislike Musk intensely because he has really duped one of my good friends who is one of those overzealous Musk fans. My friend has lost a meaningful amount of money investing $TSLA, but somehow still has f ...
Thebigshort: $baba Does anybody see a potential top And relative strength way over bought
orpheusredux: @Thebigshort $baba Who really knows? Personally, I view this not as overbought so much as a re-rating of the stock. Sentiment distinctly turned bullish. I could see a p/b to 98 (top of the ER blowout rise), but wouldn't expect much more unless the overall market has a big p/b.
orpheusredux: @PhilHarmonic #New I am, thanks to $BABA $AMZN and $NFLX.
infocus: @orpheusredux $BABA $AMZN $NFLX #New Good work! Risk Management!
champ: $BABA .....OUT on the open....took profits....but watching now..
Aragorn: @champ $BABA BABA I took 50% off been holding for over 10 points I can give up some $ APA caught a short wish I stayed short made almost a point quick casj
orpheusredux: Buy the $BABA dip?
champ: @orpheusredux $BABA - Take a look at the chart and you will see that this trade has been working now for around 7 days or so. I just sold this morning because we could have more than a few hours down but no-one really knows at this point. However, if this small drop continues.... make no mistake about it.... more will take profits....is my guess.
orpheusredux: @champ $BABA Thank you, sir. I closed one call spread yesterday with a small gain and spread my Nov call by selling the higher strike. I'm happy with where things are but am looking to get back in. Singles Day in November is a huge day for them and another upside catalyst. Not to mention sentiment shift. Still, your note of caution is smart.
champ: @orpheusredux $BABA - You are right, a lot of us in the forum play Singles Day every year ...on this stock and on a few others also but that is November and this is September. Remember I'm on your side and I'm also watching this stock closely now and I moved it up on my watch-list right next to $AMBA and $BMY.
orpheusredux: @champ $BABA $AMBA $BMY Appreciate the info.
janner0814: $SE $CPHD $BABA #DollarBreakoutsBreakdowns
janner0814: Here's what dollar breakout charts looks like @janner0814 $SE $CPHD $BABA #DollarBreakoutsBreakdowns
janner0814: Updated list of #DollarBreakoutsBreakdowns Dollar Breakouts: $GT $SE $ENB $TTM $CPHD $LLY $SINA $EOG $NFLX $BABA $MCD $BIDU $TSLA Dollar Breakdowns: $CTRP $HES $CMI @janner0814 $SE $CPHD $BABA #DollarBreakoutsBreakdowns
champ: $JD $BABA $BIDU - Stocks in China having a nice move again this morning ...I had a few post last week on these.
champ: $BABA swinging full position
Aragorn: $BABA I mentioned this earlier this week a break of he trend line it has been a good one in my IRA
champ: @Aragorn $BABA - I'm also long ...could keep going...??
Aragorn: @champ $BABA 100 is a natural sell point once thru it yes
Rasta: Chinese stocks are working $EDU $XRS $MOMO $BABA
champ: @Rasta $EDU $XRS $MOMO $BABA - Good eye...yes.. it seems like all of them are working...I'm long $JD but it fell back a little and $BABA and watching many other like $BIDU but I haven't had time to do the research yet.
Rasta: @champ $EDU $XRS $MOMO $BABA $JD $BIDU $BABA Phase 3 breakout
Aragorn: @champ $EDU $XRS $MOMO $BABA $JD $BIDU In BABA and not in MOMO unfortunately though I have day traded it. AS soon as I buy it as a keeper you are doomed I tell you. BABA paying the bills been in for 4 bucks or so
champ: @Aragorn $EDU $XRS $MOMO $BABA $JD $BIDU - Good Work! ...You see anything else....? I had a new Knee put in on the 12th and it has been really slowing me down....havning a hard time doing my home work.
Aragorn: $BABA has cleared this little flag/descending trend line and is now ready to move up higher. Inside day and up above the line see attached.
DAN: @Asma123 Don't ignore the long side. This is a tough market for shorting right now b/c of the helium injected by the fed, and the consequent misallocation of risk. Everybody has to be in stocks...but everybody also recognizes the risk. So the mark ...
orpheusredux: Tech has turned up in the last 15-30 minutes. $AMZN $AAPL $BABA $FB et alii. $AMZN since end of June has found support at the 20 day and bounced. It just did so today. Is it about to head higher?
tejas7: $BABA stopped out of my stop on the upside. Too strong.
Visit the Trading Forum to join in the discussion.
| | |
| --- | --- |
| Stock Price | $USD 115.50 |
| Change | 0.06% |
| Volume | 6,981,040 |
Alibaba Group Holding Ltd is an online & mobile commerce company. Through its subsidiaries, it provides retail and wholesale marketplaces available through both personal computer and mobile interfaces.
Request Video of BABA
Already a member?
Sign in here.
Earnings
May 4th, 2017 - 2017 Q4 Earnings
May 11th, 2017 - 2017 Q4 Earnings
May 18th, 2017 - 2017 Q4 Earnings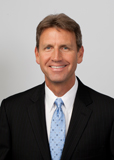 Dan Fitzpatrick
Stock Market Mentor gives you EVERYTHING you need to succeed in the market; all in one place. How easy is that? Dan Fitzpatrick and his elite community of traders share trading ideas, strategies and much more. Dan Fitzpatrick--a world class Technical Analyst, trading coach and regular CNBC contributor--gives you access to all of this with a 14 day FREE membership. Get started TODAY and start trading better TOMORROW with the following premium content:
Nightly video Strategy Sessions with a game plan for tomorrow
Got a stock you want Dan to look at? Just ask.
Patent pending video alerts instantly delivered to you when one of Dan's trading signals is triggered. This is not your typical price alert. This is a short video explaining the action you need to take to make money. No more "Woulda, coulda, shoulda"
Access to over 46,900 stock analysis videos
Access an ever expanding library (46,900) of educational videos that will save you time and make you money
Join a team of friends and traders that have one thing in common; a burning desire to succeed.

Become a Member Today!
Gain immediate access to all our exclusive articles, features, how-to's, discussion group and much more...
Satisfaction Guaranteed!
Your Stock Market Mentor membership comes with a 14 day, no questions asked, 100% money back guarantee!