Alibaba Group Holding Limited American Depositary Shares each representing one (NYSE:BABA)
Bands Volume 200 SMA 50 SMA 20 SMA Videos Alerts Articles Events

DAN: $BABA breaking out
cmaxwel1: @DAN $BABA Added this morning on open
DAN: @cmaxwel1 $BABA I th ink you're ok. Stock isn't following through...but it is slowly grinding through all the supply created by the selloff on Thursday.
cmaxwel1: @DAN $BABA (still working). Have stop in place.
DAN: @blou $WLDN I was just looking at that. I was going to buy it this morning when it pushed through $30, but then, honestly, I just forgot about it. Totally lost track of it b/c of some other trades I was doing ($NKE and $BABA). PErsonally, I think it's late to buy the stock today. I kind of feel like I've missed the best entry, and I'm hoping (not a method, but I do use hope on an infrequent basis) that the stock might pull back a bit tomorrow. I do like the company, and I LOVE the uptrend. Wish I'd seen it last August on that obvious breakout. Argh!
GOOSE: $BABA HOD
DAN: #MARKET -- Several breakouts this morning on high profile stocks are fading. Look at $AMZN, $BABA, $FB, $NFLX and $AAPL. AMZN and BABA are down on the day, but were up at the open. This weakness in these high profile stocks speaks to what's happening in the market. There is no buying interest at higher prices. Money is not "chasing" stocks; it is waiting underneath them. This subterranean buying interest (a phrase that I just made up) is what's propping up the market. But the lack of aggressive buying is what's keeping the market from taking off.
Kid2old: @DAN $AMZN $BABA $FB $NFLX $AAPL #MARKET #subterranean buying interest - I like the term
glens13: @DAN $AMZN $BABA $FB $NFLX $AAPL #MARKET - well said. so what propels the market in the next 9 trading days? end of quarter window dressing? or profit taking?
bigbartabs: @DAN $AMZN $BABA $FB $NFLX $AAPL #MARKET ... subterranean buying I can live with. Its the Puerto Rico Trench buying that I have nightmares about.
michaelH: @DAN $AMZN $BABA $FB $NFLX $AAPL #MARKET I think the market is waking up to the good possibility that Trump's agenda may be running into trouble with all the other crap/distractions going on!
stevef214: $BABA out the last 1/3 for a profit but a lot less than I thought. Had a sell order in this morning just after the open and got called away from my desk. Left when it was up over $2 and came back with it down $1.20. Tough trading when work gets in the way but I guess I should have set a trailing stop.
DAN: @michaelH $AMZN $BABA $FB $NFLX $AAPL #MARKET I agree with you. A lot of the demand underneath stocks is based on regulatory reduction, tax reduction, and infrastructure spending (roads, bridges...and the "big beautiful wall" ( ;0] ). And with so much noise in the works, I think it's very likely that a lot of that stuff gets chatted up...but won't get done (other than a small version of what was promised). Hope I'm wrong -- but my opinion doesn't count. Neither does anyone's opinion. What matters is what the market things. And right now, the market isn't particularly optimistic, and we're seeing that play out in stocks.
audrina0904: $BABA is starting it's bonafide breakout
stevef214: @audrina0904 $BABA Its cleared the $107.30 R2 pivot. Previous days it ahs made it to the R2 and then retreated several times so, so far looks good
stevef214: $BABA Mar 24 $103 calls out another 1/3. Taking profits 1/3 at a time. 1/3 left and may open April calls in this one.
cmaxwel1: @audrina0904 $BABA (added)
audrina0904: $baba is doing what we thought they would!!!
stevef214: $BABA 3/24 $103 Calls, Out 1/3 taking profits because the calls expire next Fri. Will look for re-entry next week
stevef214: $BABA Looking good pre-market. Let's see if it BO today. I added the other day and posted that it was at a low risk entry point.
audrina0904: $BABA is trying hard to push out the top...
stevef214: @audrina0904 $BABA Like the little engine that could. Just can't get over that hill. Until it does :)
driverdev: ...
Something I'm still struggling with a bit is entry on buy signals. For example, looking at $INGN, $BABA, and $LAZ on 3/13. I interpreted the daily charts to show buy signals for each of these that day due to open bars and high volume. So far, the ...
DAN: @driverdev $INGN $BABA $LAZ Love this post, driverdev! I'll cover this topic tonight, with the stocks you mention. They're really great material to discuss this issue...which is more complex than many realize. I can definitely help you out!! Thanks for asking. --Dan
stevef214: $BABA Clear $105 but repelled back twice from the $105.48 R2 pivot. Now hovering at $105 but really needs to clear the R2.
driverdev: @DAN $INGN $BABA $LAZ Great, thanks Dan, sounds awesome.
audrina0904: @DAN is the early price action in $BABA concerning at all today, or is the thesis still in tact?
stevef214: $BABA Adding 1/4 here stop on add @ $100.73. Figuring this is fairly low risk.
DAN: @audrina0904 $BABA It's concerning to me. For sure. I've seen this type of thing happen before, and in my personal (i.e., financial) experience, I have tended to close out my position for a discouraging loss...only to then see the stock break out as I thought it would...just a bit later, and after more volatility, than I had anticipated. So I'm just sticking with it for now,...but watching it closely, and without any pleasure. 8-\
bigbartabs: @DAN @audrina0904 $BABA ... if you are day trading, I would watch your hour chart... if you get a price move above the prior candle... add. Then set a stop below that candle for the shares you added. If you are wrong on adding... a paper cut. Note that the hour chart BBs are pretty wide, but current price is at the bottom. Probably more likely to bounce than not. But if it doesn't, you are ready for it. FWIW... good luck
DAN: @bigbartabs $BABA Good advice.
bsafriet: @Aragorn $BEAT $NLNK $SBUX $ANET $AEIS $VEEV $BABA $TREE $ESNT I give up - what does BTFD stand for? Lost me here. Txs for your insights. $ANET was the subject of a Barron's article in the current issue. More room to run.
Forexpro: @bsafriet $BEAT $NLNK $SBUX $ANET $AEIS $VEEV $BABA $TREE $ESNT Hey, Bsafriet, Yeah, lots of acronyms in this business. The one you're referring to stands for "Buy the Freaking (or whatever) Dip". Generally heard at pauses during strong uptrends. :) Hope you're doing well; all the best!
matterhorn: ? if $baba moves up could peer stock $vips which looks like has put in a bottom be a buy?
humble: @matterhorn $baba $vips ......what do you mean by "peer"
stevef214: $BABA up big but pulling back from the $105 BO level. $AMD also up but also pulling back. Lets see what the rest of the day brings. #OT For some reason I was whistling Mr. BoJangles all day yesterday :)
traderbren: $BABA - on the move this AM. Long.
stairm01: @traderbren $BABA I like it. BTO the April 21, 100 calls on this break out of the VS.
stevef214: @traderbren $BABA approaching $106 now above the BO level. I am long also but with calls that expire Fri so now I have to decide when to close out or roll out.
StockMarketMentor: A Price Alert has been triggered for $BABA Alibaba Group Holding Limited American Depositary Shares each representing one. Click here to view associated video clip: http://stockmarketmentor.com/stockanalysis.html?ticker=BABA&clip=82396
Bridget: ...
$BABA - $YHOO also followed with a breakout
$USCR - close to breakout on weekly, $70 alert
$LEA - breakout but lacking volume, $VC another autoparts stock up today
$MPWR - new high at $91.76

New highs on volume
$TER - new high on volume, semi condu ...
Aragorn: @Bridget $MBLY $INTC $DLPH $BABA $YHOO $USCR $LEA $VC $MPWR $TER $CALA $PLSE $AUPH $LAZ $AON $TAL $LRCX $AEIS $ANET $FIZZ $SYK $LOGI $VEEV $SYMC $SIRI $IBN $BX $CMCM $WYNN $HUBS $TWNK #ipo Thanks Bridget these would be more useful at 9:31 AM thanks again
Aragorn: $BEAT inside week and up after a bounce off the 21ema this si also a BTFD stock $NLNK continues to work one day rev strat Friday hammer up today for rev strat 2 bar pattern $SBUX at a horizontal support line I have but this looks like it wants lower wait unti 53 area to test the bottom of a descending channel $ANET IBD stock inside inside day and up up 2.67% today $AEIS - stay long wish I had more $VEEV inside week and up also $BABA went inside week and up rev strat day triggers the week $TREE rev strat week up this is going higher $ESNT IBD stock inside day and up this is going higher
Aragorn: ...
$BABA is an inside inside week tight range 105.20 is a horizontal resistance Line I have

$NFLX is an inside week

$QQQ inside week – the strongest of all the 4 major indexes

$IBB Inside week

$XLY $XLF $DIA also inside week

$XLB and $TBT i ...
stevef214: $BABA Moving up yesterday and continuing today. Forming a nice ascending triangle. Really need this to trade above $105 to confirm a BO. Long and watching.
stevef214: $BABA knocking on that $105 level again.
traderbren: $BABA -- keep an eye (alert) on $105 as it could pop through today and create some buying interest.
Shopaholic526: $BABA Stupid Question. Is a high short interest a good thing or a bad thing. Long or short term.
glens13: @Shopaholic526 $BABA - good when (and if) the shorts are wrong or get the move they were looking for and decide to cover
Shopaholic526: @glens13 $BABA Thanks!
highroad54: $baba Would someone share their thoughts on this stock the chart looks good.
cmac: @highroad54 $baba consolidation pattern. If you want to go long, best to set an alert for $105, or short beneath $100.
stevef214: @DAN $COMPQX $SP $DJ What's your take on $BABA today?
stevef214: @Bridget $BABA $FB $AMD $DOW $SLCA $GRMN $PWN $FISV $CNI $LNT $FMSA $MMM $QVCA $FSLA $CSIQ $JASO $JKS $SND $IRTC $PTHN $PEN $CNDT What do you think of $BABA today. It's down but holding the 8EMA? Is this a god place to add?
Bridget: @stevef214 $BABA I'm just seeing this continue to trade sideways. Not ready to sell but not ready to buy here either. Could continue to drop to $100 and still be in the range.
cmac: $SINA crushed on seemingly good earnings and a slight raise to 2017. I think it may be selling off hard based on its Weibo ($WB) ownership, but what is strange is that $BABA I think owns more of WB but is not being hit as hard. $SINA may be an opportunity here around the 50sma, but it will take a strong will to buy this falling knife here.
stevef214: @Bridget $BABA OK thx
champ: @cmac $SINA $WB $BABA ---- $WB and $SINA both had good earnings...just sell the news...follow the leader... I think but who knows...I don't but I'm back in with a new starter position...this morning with $WB but I like buying stocks when others are selling. I sold both before earnings...I hold very few tech stocks thru earnings...but I will be holding $IBM and $COUP thru earnings.
Henry: $ZTS $BABA I bought both yesterday, I'm out of the BABA options at a loss. Long stock and I think Zoetis will be a safer an longer term hold. My track record with Chinese stocks is miserable.
BinaryJay17: @Henry $ZTS $BABA Also booked a loss on $BABA options after picking up some on the breakout ... took at shot and it failed. Next.
Bridget: ...
$BABA - still in a trading range

$X - big pullback today but still holding above the 50DMA
$WB - still falling, wait to see if 50DMA holds
$PFE - Now above 200MA and seeing good volume
$CNP - still working

$TJX - seeing lots of volume but still in ...
traderbren: $BABA - on the run.
vfr777: $BABA broke through resistance of Jan. Next level $108-$109?
champ: @traderbren $BABA ----Yes, it is on an ER run.... in the morning....and it could be out of gas....??......Thats wrong...$BIDU is tomorrow after......not $BABA
Suz: $BABA started the 105 calls at 2.47
stevef214: @vfr777 $BABA I watched yesterday and bought today. I wish it was the other way around :)
Bridget: ...
We opened bullish trades on $BABA and $FB today in OMM.

$AMD - back up to a new high. News of a possible new product. High expectations.
$DOW /DD - good news out of Europe for their merger
$SLCA - another failed breakout, still in a squeeze. Earnin ...
vfr777: $BABA taking a small position in this one. Bouncing off a bottom of a range and moving above the 8ema. Maybe up to $104 an if it breaks that then could go to around $109. Anyone else?
BinaryJay17: @vfr777 $BABA I've been watching this... it's just starting to squeeze so expect it'll do a bit more work in this range. NP
Bridget: @vfr777 $BABA yep, not a bad place to buy. This is getting squeezed but you have the right idea.
stevef214: @vfr777 $BABA Thx for the heads up. I actually have it on my list of VS's and to watch it but was not watching it today.
orpheusredux: Anybody else paying attention to the impressive comeback today in $BABA? Look at the 7-day chart and you'll see it looks ready to pop back north. Already long via MAR and JUN call spreads. Not adding here just yet, but watching today's price action. If it turns green, may add toward end of day.
traderbren: $BABA -- coming back after a little weakness this AM
orpheusredux: $BABA no black sheep today. Up > 1.5% and approaching recent 104.5 resistance. Look the old song says, Ma, he's makin' eyes at me.
normr: $BABA - Finally on the move up after a shallow pullback and consolidating following a great earnings report. Long and will add if it breaks out above $104.6
orpheusredux: @normr $BABA One of my biggest positions and I love how it's traded post earnings. Recent dip was kind of flag-like (not a true flag, but reminiscent).
issues: @issues $GILD My advice to myself; Sell the dog called $GILD and bury it. It's long overdue. It's beginning to smell bad. IBD this week 11 new additions: $BABA $BC $CAVM $EWBC $LOGM $LRCX $MRCY $MTCH $QRVO $TCBI $ULTA taken off the list are: $ASB $CPE $CRTO $GNTX $MBFI $MIDD $PACW $TTC $UAL $WNC $ZBRA If you look at the charts of the ones taken off, I don't see that much difference from ones they added. I wonder if they just play games with us and switch them around or if they really have a way to compute price/volume/upgrades or just throw a dart. Anyone work for IBD could intelligently answer this problem. Why would they take $WNC off? Why would they add $LOGM? It should be the other way around. Add WNC and take off LOGM! Or $UAL chart looks like $EWBC or $QRVO
vfr777: orpheusredux $BABA Did you end up buying on 1/25? Looks like today might be a good day. It headed down to the 8ema with profit taking and could have found support although there is a gap below $99.94 to around $98.67. I'm looking to start a position. comments welcome!
orpheusredux: $BABA is behaving very nicely after its ER. Now higher than its initial HOD pop yesterday. It's definitely tempting here, after the report. Or as the old song has it, "Ma, he's making eyes at me."
Ralph0172: @Bridget $GOOGL $FB $BABA $VIRT $HD $MHK $HUM $AET $CI $ESRX $CVS $QCOM $AAPL : Thank you, always appreciate your updates, observations, and input.
Bridget: $BABA is making a strong move going into ER tomorrow morning
traderbren: $BABA - reports tomorrow. Holding a position, but considering whether to hold it over earnings...which is always a roll of the dice!
Bridget: Notes: $GOOGL - making a earnings run $FB - also appearing to make a run higher, ER on 2/1 $BABA - breaking higher and reports tomorrow morning $VIRT - breakout on volume, ER on 2/2 $HD - breakout of a squeeze, nearing the 52 week high, ER 2/21 $MHK - also breakout from squeeze, ER on 2/9 $HUM and $AET deal is blocked, $CI, $ESRX and $CVS are now potential buyers $QCOM down on news of being sued by $AAPL
traderbren: $BABA -- looks like it could be starting the next leg higher....
debeers: @Bridget $CSX $MS $GS $SCHW $WMB $MON $EBAY $ADBE $FB $APO $BABA $BIDU $NTES $SHOP $ABC $SND $WR $HPE Bridget, thanks so much for the work you do on squeezes. You have a great eye and i appreciate this stuff on the financials more than you know. Thanks again.
Bridget: $BIDU and $BABA both inside days after breakouts yesterday. I think you can enter here with a small position and add if there is a break higher next week.
Bridget: Notes: Quite a few stocks broke out today, but many are showing bearish divergence in the MACD on both the daily and weekly chart. Makes me skeptical of buying these on the breakout. e.g. $CSX $MS, $GS, $SCHW - all coming out of squeeze $WMB - new 52 week high for the uptrending stock coming out of consolidation, this is not a trading stock $MON - big breakout on volume after earnings $EBAY - nice breakout today $ADBE - breaking out of downward channel, this is not a trading stock $FB - Recovered the 200 and 50MA. Looks like triple bottom at $115 $APO - new 52 week high on volume, cup pattern $BABA $BIDU $NTES $SHOP - inside days today after breakout, watch next week $ABC - this breakout continues to work $SND - this ipo is working $WR - short candidate $HPE - looking very toppy
dcphinney: Interesting move in $BABA
vfr777: @dcphinney $BABA haven't looked at that in a long time. definitely interesting.
Bridget: $BABA, $NTES, $SINA and $BIDU all up today. $NTES performed well in 2016 and is a sector leader but has pulled back quite a bit from its 52 week high. It is now being met by the rising 200MA and starting to break out of this squeeze. I think this still will trade sideways for awhile but I'm adding it my watchlist for a new entry. I think this recent pullback is giving you a great entry point with a stop around $210
vfr777: @dcphinney $BABA as I can see, the short float is 14% . taking a small position with a stop below the 50sma
Bridget: Breakouts: $BABA $SINA $BIDU $NTES - Chinese internet stocks all saw a nice bump today, all at good buy points on the weekly chart $AEM $SLW $NEM - gold and silver up on drop in the dollar $MA and $V both breaking higher, but today is day 3 $ALXN - another pharmaceutical breaking out of consolidation on volume, but seems to be up on bad news $HAIN - Vol Squeeze breakout on volume
Gary: ...
$BABA – very choppy stock. Only for active traders…IMO.
$NFLX
$AKAM – forming the right side of a $5-$6 cup. $70 is resistance here.
$ULTA – good consolidation. Can start a position here, with more above $270. Alert $268.60
...
Geewhiz: @Gary $MDY $IWM $COMPQX $SOCL $AMZN $BIDU $YNDX $FB $BABA $NFLX $AKAM $ULTA $ANET $CLVS $TSRO $AGN $VRX $ENDP $COR $FN #NOTES Fast video has not been available more frequently than usual. Not a good trend. :-) Any reason for this issue. Thank you
Henry: $KO $BAC $T $XRX $GM +60K, $CVX $BABA $F Don't recognize this tweeter (Dennis Dick) but Notable opening imbalances: $PG 93K, $KO 136K, $BAC 350K, $T -138K, $XRX 272K, $GM 60K, $CVX 73K, $BABA 49K, $F 441K
traderbren: $BABA -- seeing buying interest
mharps: $BABA: added a bit today on this move off the 200 (daily chart)
orpheusredux: I'm watching $BABA to see if it will bottom out here and bounce off the 200 day.
Bridget: @issues $WB This downward move does not seem to be bottoming yet. The lower bollinger band is now expanding. I am looking at closing my puts soon on this trade but I'm certainly not buying here. $BABA also got some bad news today that I don't think has fully affected the stock yet. $EDU and $YRD have also not recovered. I'm not bullish Chinese stocks right now.
issues: @Bridget $WB $BABA $EDU $YRD Thank you Bridget. I am looking at the chart and see a higher low/ higher high on $YRD & $EDU but not $BABA or $WB but see a pull back from the low . How do you know when they bottom? The chart looks like a bottom, is that a "false" bottom or what? Do you go by volume or what?
Visit the Trading Forum to join in the discussion.
| | |
| --- | --- |
| Stock Price | $USD 143.95 |
| Change | 1.71% |
| Volume | 17,732,200 |
Alibaba Group Holding Ltd is an online & mobile commerce company. Through its subsidiaries, it provides retail and wholesale marketplaces available through both personal computer and mobile interfaces.
Request Video of BABA
Already a member?
Sign in here.
Earnings
August 10th, 2017 - 2018 Q1 Earnings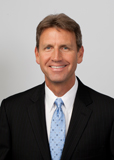 Dan Fitzpatrick
Stock Market Mentor gives you EVERYTHING you need to succeed in the market; all in one place. How easy is that? Dan Fitzpatrick and his elite community of traders share trading ideas, strategies and much more. Dan Fitzpatrick--a world class Technical Analyst, trading coach and regular CNBC contributor--gives you access to all of this with a 14 day FREE membership. Get started TODAY and start trading better TOMORROW with the following premium content:
Nightly video Strategy Sessions with a game plan for tomorrow
Got a stock you want Dan to look at? Just ask.
Patent pending video alerts instantly delivered to you when one of Dan's trading signals is triggered. This is not your typical price alert. This is a short video explaining the action you need to take to make money. No more "Woulda, coulda, shoulda"
Access to over 48,500 stock analysis videos
Access an ever expanding library (48,500) of educational videos that will save you time and make you money
Join a team of friends and traders that have one thing in common; a burning desire to succeed.

Become a Member Today!
Gain immediate access to all our exclusive articles, features, how-to's, discussion group and much more...
Satisfaction Guaranteed!
Your Stock Market Mentor membership comes with a 14 day, no questions asked, 100% money back guarantee!