Alibaba Group Holding Limited American Depositary Shares each representing one (NYSE:BABA)
Bands Volume 200 SMA 50 SMA 20 SMA Videos Alerts Articles Events

optionswealth: @ROSEY $DJI $BABA $FB $CBOE #MarketDirection #BudgetWars Thank you, Rosey. Feeling better today.
optionswealth: @champ $DJI #MarketDirection #BudgetWars Well, Iightened up on my position in $BABA today because it just wasn't acting well going into this weekend. Probably on another day I wouldn't have done that, but I also found out my 94 year old mother has squamous cell cancer that will need radiation. She's in a lot of pain and I'm not sure she will allow it. My strength was gone. It's amazing how emotions affect our trading decisions. I left my other positions the same. I have $BABA as a call, $FB as calls, and $CBOE as calls. $CBOE is outdoing all of them. It's been a good year so far. I'm happy it was strong into the close. I was already done for the day.
ROSEY: @optionswealth $DJI $BABA $FB $CBOE #MarketDirection #BudgetWars So sorry to hear about your Mom. Prayers. Stay strong.
optionswealth: @issues $BABA I started a position with calls today.
ginice: @issues $BABA You're welcome. Trade safe.
ginice: $BABA - nice candle..... 20day and 50day sma crossing..... adding to my long term position
issues: @ginice $BABA glad you mentioned it. I am also adding 1/2 position. Thanks so much!
issues: @mgoodw $BC $PII $W $SQ $TIF Looks like a sell off from a top. I got the following stops hit so are: $ANET $BABA $LGIH $NTNX
mgoodw: @issues $BC $PII $W $SQ $TIF $ANET $BABA $LGIH $NTNX looks like a lot of things are selling off, not just all of these. I'm sure the threat of the government closing isn't helping either.
rob27: @bRobert $baba thk u your insights are always welcomed
dcphinney: @bRobert $baba $BABA did the same thing last year. Poised to add and again over triple top.
rob27: any thoughts on $baba trying to figure out why its not participating in this rally and if might be a goodtime to dip my toe
bRobert: @rob27 $baba It just ran up 30 points to a new high and range resistance. Took a rest. Flagging. Weekly looks lovely. Wait for the flag to trigger >192.0 with $205 target. Or look at it if it pulls back closer to support/50d
bRobert: $BABA $BIDU $FB Added to all on sale. Long leap calls.
bRobert: $BABA flag. Another obvious stock. Great long term employee. Not a trading stock. 100% annual return last few years. Great stocking stuffer.
bRobert: $BABA nh. Maybe it will draw some interest at $200. If could only own a small handful of stocks, this would make the cut.
bRobert: $BIDU $YY $BABA $JD Looking for phase 3 moves BIDU YY BABA . Jd target $50
bRobert: $AABA $BABA AABA nh BABA next
bRobert: Stocks to watch with upside mojo $ESPR $VRTX $NTES $DPZ $LOW $BIIB $STZ $YY $CVGI $GM $SLCA $FB $BABA $CAR $ULTA VRTX $169+ DPZ $210 LOW $105 (HD works) BIIB $350 NTES $450 BIDU $270 $370 YY $140 CVGI $18 GM $50 FB $200 SLCA $42 $50 $BABA $200 (AABA also) CAR $62 (HTZ works) ULTA $270 STZ Looking for opportunity on pullback post earnings add on pullbacks
traderbren: @bRobert $ESPR $VRTX $NTES $DPZ $LOW $BIIB $STZ $YY $CVGI $GM $SLCA $FB $BABA $CAR - looks like we'll have that oppty in $STZ.
bRobert: $BABA $FB Will people find these more appealing at $200? Going higher . Good long term employees. Not just fair weather friends. Don't overthink it. Sideways consolidation was preparation.
optionswealth: @bRobert $BABA $FB I'm long $FB with Mar options.
bRobert: @optionswealth $BABA $FB At least one more brave soul is willing to invest in these fly by night companies. ;)
bRobert: $YY $BABA Looking for upward trend/breakout to resume
bRobert: $BABA $FB Sale over on 50% growers. You buy these when they give you the opportunity. Sideways consolidation/rest. Better than 20 points later.
bRobert: $BABA $AABA pick your flavor. Both work. Going higher. Buy on pullbacks/higher low
bRobert: $AABA nh blue sky. Weekly breakout. Better chart than $BABA right now. BABA will likely catch up shortly.
Samik: @DAN $BABA $MOMO $C $SEDG $CRC $CC $SINA $AAPL Thank you for studying them. Saw the advice in @Rachels note. This is what I take out of it. Let me know if my understanding is right. Requests: 1. $BABA – Needing to build more base between $165-$190. Strong with China stocks. ---------- Hold on to what I have 2. $SINA – same. -------------------------------- Hold on to what I have 3. $MOMO – No mo. -------------------------- Consider selling them off 4. $C – Mature uptrend. Not interesting to me...but tracking 50-day MA -------------------- Take profits & sell off. Redeploy in better stocks 5. $SEDG – How much more do you want? Needs a big rest here. ----------------------- Take profits & sell. 6. $CRC –extended. ------------------------------- Take profits & sell 7. $CC – buyable at $55ish. ------------------- Hold on to what I have. Add more @ $55.
bRobert: $BABA phase 2. Expect and will watch for phase 3 breakout. Long leap calls from below Weekly squeeze.
issues: @bRobert $BABA to be phase two should not pull back more than say 3% to $176, right?
bRobert: @issues $BABA It should not reenter the channel. I'm long from below. This is a holding stock with some trading around a core. I would stop out of a trading position just below 50d. Maintaining core for the very long term until weekly tells me otherwise. I wouln't be surprised if gap below is filled . (around 174)
Samik: @DAN $BABA $MOMO $C $SEDG $CRC $CC $SINA $AAPL Tx a ton. Just went thru the video of your strategy session of yesterday & noticed that you covered all of them. Appreciate. Am already in execution mode as per your advice. Tx for suggesting to buy them in time & sell them in time with good profits. cheers :)
Danzguy: $BABA I came across this excerpt from a Barrons article this weekend: The entity listed on Nasdaq, with a market capitalization of $443 billion , is a Cayman Islands company with no hard assets or earnings. It is linked to the real Alibaba Group Holding , Jack Ma's Hangzhou -based e-commerce juggernaut, by a web of contracts that could prove unenforceable in China . More than 80 Chinese firms have issued shares on U.S. exchanges using a legal structure called a variable interest entity, according to the Council of Institutional Investors in Washington, D.C. Most of them are in the internet space. With 20 announced initial public offerings of VIEs, 2017 set a record. That prompted a CII report in December titled, "Buyer Beware," which warns that "investors' participation in China's emerging companies is precarious and may ultimately prove illusory."
rck89: @Danzguy $BABA What Cayman Island entity are you referring to?
Henry: @rck89 $BABA Danzguy left out the first sentence Just bought some hot shares in Alibaba? Actually, you didn't.
Danzguy: @Henry $BABA Thanks, Henry, for completing my sentence; Cheers!
Forexpro: @rck89 $BABA Hi, Rck89, The point of the article is that it's illegal for foreigners to hold shares of Chinese internet stocks. To circumvent the regulations, these structures are set up in the British Virgin Islands or the Caymans. It's all fun and games until someone loses an eye; if there is a serious legal dispute, owners of shares in these outfits won't have any rights that are enforceable under Chinese law. Happy new year to you, Amigo; all the best.
Samik: @DAN Wishing you & your family & all in the forum a very happy new year. Desired to have your views (add more / sell) on some of the stocks in my portfolio. $BABA (+7.5% profit), $MOMO (-17.5% loss), $C ( 15% profit), $SEDG ( 21% profit), $CRC ( 35% profit), $CC ( 13% profit), $SINA (17% profit), $AAPL ( 75% profit).
bRobert: $BABA $BIDU $YY These stocks getting a bid. Imagine that. I guess it's more appealing paying up. Cognitive dissonance. These were bargains.
bRobert: @Samik $BABA $MOMO $C $SEDG $CRC $CC $SINA $AAPL Many of these are premier holding stocks. Look at the weekly chart of BABA. This is not a flash in the pan. Are you a trader ? Do you like holding stocks for extended periods of time for superior price appreciation? BABA just getting started.
rck89: @Forexpro $BABA Thanks for your clarification, since I didn't see the article. Since there are millions of foreign investors in $BABA and the other major Chinese stocks, the world will have to blow up before there is a real problem in these stocks. This is possible but not very probable, so we'll rest easy until we can't!
DAN: @Samik $BABA $MOMO $C $SEDG $CRC $CC $SINA $AAPL Hi Samik. Happy new year to you and your family! I'll look at these tonight.
Samik: @bRobert $BABA $MOMO $C $SEDG $CRC $CC $SINA $AAPL Yes I like holding stocks for extended periods of time for superior price appreciation. Am a long time trader but it does not mean that I will hold to a stock giving 10% profit today instead of selling that & buying something that can give me 25%. Hence put the profit & loss status of these stocks in my portfolio.
Samik: @DAN $BABA $MOMO $C $SEDG $CRC $CC $SINA $AAPL Thank you Dan. Will look fwd to hearing from you. Appreciate.
michaelH: @DAN $BABA $MOMO $C $SEDG $CRC $CC $SINA $AAPL You can add $TCEHY to the list
Hank1: @Danzguy $BABA ...Added today to a 50% position. After 5-weeks of distribution, it looks like the buyers are coming back today.
bRobert: @Samik $BABA $MOMO $C $SEDG $CRC $CC $SINA $AAPL I got a return of over 500% on BABA last year holding leap calls. Not trading the squiggles. Again, depends upon your time frame.
bRobert: $BABA MACD cross ADX next. WEEKLY squeeze Long leap calls
CHOFF: @bRobert $BABA $MOMO $C $SEDG $CRC $CC $SINA $AAPL - how long was the term of your leap contract and how many times did you roll it?
bRobert: $BABA Squeezing out daily. Squeeze weekly. Add on pullbacks. Going higher.
Bridget: #Notes: FAANG stocks seeing a pop today for the first trading day of the year Chinese stocks seeing a pop $FXI $BABA $BIDU $WB $WUBA $SINA $EDU $ATHM Oil stocks still moving higher. $ETP $BP So is solar $TAN $CBOE / $ICE / $CME - still seeing a pullback $XME $XLB - metals and materials starting off the year with a bang $AKS $CLF $IBB - so is biotech $SMH - still trading sideways $IYT - new high, $FDX $UPS moving up big $XLY hits new high as $XLU continues to sell off $GSK $WRK - breaking out of a squeeze In a squeeze: $HOG $CSCO $AVGO $GLW $AMGN $ADBE $COST $DWDP $DXC $HON $BMY IPOs $LOMA - new high $SEND - new high, but pulled back $MTCH - working $SOI - working
rachel: ...
1. $BABA – Needing to build more base between $165-$190. Strong with China stocks.
2. $SINA – same.
3. $MOMO – No mo.
4. $C – Mature uptrend. Not interesting to me...but tracking 50-day MA
5. $SEDG – How much more do ...
rah: $CQQQ $BIDU $TCEHY $YUMC $BABA - Chinese stocks moving well this am.
bRobert: $BABA Higher low. Long leap calls
bRobert: $BIDU $BABA These double bottom trades can work well . Good entry. Trailing stops raised to breakeven then above. Even if it breaks down later, you're good.
issues: @bRobert $BIDU $BABA Did you get either? We hold $BABA for Long term. Not so sure about $BIDU. NP There's always $SINA
DrScience: $BABA trying to hold in the $170-$172 area. A fall below puts $164, then $153, into play. A move above $175 -- Aw! Who am I kidding... I think the stock is looking for a catalyst, and it might be a month away at Earnings release (sometime around 1/23) before that happens.
issues: @DrScience $BABA are you still holding BABA? Stops?
bRobert: $BABA $BIDU Double bottom bounces Long leap calls. remember these prices one year from now
issues: @bRobert $BABA I see three bottom bounces, but the third bounce isn't as good as the prior two.
issues: ...
On another stock - $BABA, it's below the 50 day, and not much of a bounce up from a fall. It may be trying to start another upward trend since it was up on 100% vol increase Fri. Not selling yet. Stop set 1/2 position at $164.
Forexpro: Re: $BABA Hi, Friends, Got an alert on this, as it's getting smacked a bit this morning. It's in a downtrend on the daily chart, and the test of the 61.8 percent retracement level held. That keeps the downtrend intact, but the extent of the retracement suggests (it isn't infallible) that the next low will be higher. I'm inclined to be long, rather than short, but leaving it alone for the present. Hope your day is off to a good start; all the best!
bRobert: $BABA Bought the big dipper. Long leap calls. Im patient
meched54: $BABA what is good entry to short this?
traderbren: @meched54 $BABA - i wouldn't attempt it at this point, but wait for it to move down to $174.35 before putting on a short, OR, if it bumps up against the 50dma overhead (and doesn't clear it) and rolls over. Tech is looking better today vs. yesterday so watch for rotation.
Bridget: @meched54 $BABA I would wait for a break of $165. Very difficult stock to short.
issues: @traderbren $BABA good advice. I like $ANET today LTH.
Gary: ...
13. $BABA – careful here. Looks shortable...but this is a tough trade.
14. $PRAH – adding to list. Not at good entry. You're chasing here. Alert $84.00
15. $STRL – adding this here. EPS rating is a bit low, but the stock w ...
bRobert: $BABA making right shoulder Long leap calls
issues: My biggest losers today include; $BABA $ANET $NVDA. Looks like BABA has a broadening (megaphone) pattern? Not good.
Hank1: $AMZN $GOOGL $NVDA $BABA $FB $TECL ... a strong close and we might have the resumption of their long term uptrend. I like that they're all trading above yesterday's high, but I'd like to see them close strong as well.
Wykeman: $baba nice bounce off the day low. Like the cowardly lion,"i need courage"
bRobert: $GOOGL $BABA GOOGL filled the gap. BABA $160 gap waiting
rachel: ...
20. $BABA – broken stock. Not likely to regain highs.
21. $PM – bullish? It's coming out of a squeeze...but this is a steep downtrend. We'd be predicting a new uptrend. Just use a stop if you have to buy it.
22. $CTRL &nd ...
DrScience: $BABA falling completely out of bed.
bRobert: @DrScience $BABA Completing double top/range breakout move move Near support. Setting up for long term Possible gap fill $160.. I'll be shopping
audrina0904: @Eberling5 - I could get completely hammered by this thesis, however, I am using the tech pullbacks as a great buying opps on great long term names. I am picking up some $ICHR down in these levels, I think $WB, $BABA. I'm all for people making money, but retail is dead and this rotation won't last forever...I went to the mall with my family this weekend and it was pretty dead in there. I came home and ordered some shoes online and other gifts from $AMZN. JMHO
bRobert: $BABA $FB Don't lose track of these. Next year these will be much higher. Scale in.
bRobert: $FB $BABA Almost back to flat. Imagine that. Black friday sales in the best merchandise don't come that often. Add YY and maybe BIDU to the list They are offering LOW risk entries with very defined support close by. why buy on the high side of the Bollinger farther from support and get chopped up
michaelH: $ATVI $ADBE $BABA stopped out on all 3. Huge gain on adbe, small loss on the other 2. While I hate being stopped out, it beats riding something down 25% plus while expounding the hope strategy!!!!
issues: @michaelH $ATVI $BABA I also got stopped out of $ATVI and it's better competitor $TTWO a few weeks ago. I missed buying $ADBE on the last big drop and regretted it as it ascended every day without me. Now I am eager to buy $ADBE (on the IBD 50 list) and also $TTWO !
rachel: ...
14. $BABA – breaking down from squeeze.
15. $MSFT – breaking DOWN from squeeze.
16. $SQ – this was indeed a blow-off top. Once it's broken like this, it take a long time to rebuild...if ever.
17. $GWRE – not all &ldquo ...
CHOFF: $BABA - appears to be a great price for a new long term position. I like buying at the bottom of a sharp multi-day sell off when I see a confirmed green candle. I'd like to see a bit more conviction before end of day before I buy with a stop at $174. $BABA rarely dips below the 50ma and usually recovers quickly. The rotation and news might be a factor short term.
Samik: @CHOFF $BABA But @DAN is suggesting to be away from this stock. he has been consistent on his suggestion on $BABA for quite a while
Gary: ...
$BABA – still intact…but would be hesitant to BUY here. It continues to test the 50-day MA. 50-day MA now trending lower.
$GWRE – Taking this off the list. Reported a LOSS. That's fatal to this list. It's broken&hellip ...
Samik: @CHOFF $BABA Sorry. My mistake. Got confused between $BABA & $MOMO. @DAN has been asking to stay away from $MOMO.
michaelH: $BABA $NVDA Any thoughts about buying both here w/ a stop below yesterdays low? (got stopped out of baba yesterday and continue to hold NVDA)
Hank1: @michaelH $BABA $NVDA ... Hi Mike. My rule for buying pull backs like this is to wait for a close above the previous day's high. And then to consider adding if it can close above the previous weeks high. As always, position size, stop placement, and market conditions are always considerations. It depends on your own rules for trading. I'm long both but sold 98% of my positions yesterday. Today is not the day to begin to add for me. Good luck.
bRobert: @michaelH $BABA $NVDA What's your time frame? I'm a long term holder with a trading portion. This time next year BABA will be significantly higher. Buy in scales. 1/3 . at a time. this could be 1st. .
rachel: ...
22. $BABA – weak today? Not a good sign. I wouldn't be long here. No need to be.
23. $GE – no. Nothing about this that's interesting. Put in a GTC bid to buy at $5. You'll probably ultimately get filled.
24. $BB & ...
bRobert: $FB . $BABA pulling back to support areas. FB ?gap fill
bRobert: $BABA . $FB opportunity developing for long term holders.
CHOFF: $BABA - touching the bottom BB and 50ma right now at $179.50.
bRobert: @CHOFF $BABA love these pullbacks to add to trading portion
Reif99: Lot of big red candles on the watchlist today. $NVDA, $LRCX, $PYPL, $BABA, $ANET, $SQ, $YY etc.
Gary: ...
$BABA
$BIDU
$TSLA
Trading cycle:

Time to buy
Time to hold (and not buy);
Time to sell.
$IPGP

$PYPL
$ALGN – careful here. I would be out (if I was in).
$YY
Gary: ...
$BABA
$BLD
$CBOE
$CGNX
$COHR
$CORT
$CTRL
$DVMT
$ESNT
$GDI
$GWRE
$IPGP
$LRCX
$NVDA
$OLLI
$PAYC
$PYPL
$SQ
$VEEV
$YY
bRobert: $BABA nh area. top of range. Stop raised on TRADING portion.
traderbren: $BABA -- new high. Long Calls from lower level.
DrScience: @traderbren $BABA CMF turning positive. A move to the top of the uptrend, zig-zag channel could fizzle out around 195, but a few days of rest could just wrap a $200 Christmas present for under the tree.
Visit the Trading Forum to join in the discussion.
| | |
| --- | --- |
| Stock Price | $USD 179.11 |
| Change | -1.26% |
| Volume | 14,202,100 |
Alibaba Group Holding Ltd is an online & mobile commerce company. Through its subsidiaries, it provides retail and wholesale marketplaces available through both personal computer and mobile interfaces.
Request Video of BABA
Already a member?
Sign in here.
Earnings
May 4th, 2018 - 2018 Q4 Earnings
May 17th, 2018 - 2018 Q4 Earnings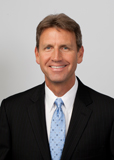 Dan Fitzpatrick
Stock Market Mentor gives you EVERYTHING you need to succeed in the market; all in one place. How easy is that? Dan Fitzpatrick and his elite community of traders share trading ideas, strategies and much more. Dan Fitzpatrick--a world class Technical Analyst, trading coach and regular CNBC contributor--gives you access to all of this with a 14 day FREE membership. Get started TODAY and start trading better TOMORROW with the following premium content:
Nightly video Strategy Sessions with a game plan for tomorrow
Got a stock you want Dan to look at? Just ask.
Patent pending video alerts instantly delivered to you when one of Dan's trading signals is triggered. This is not your typical price alert. This is a short video explaining the action you need to take to make money. No more "Woulda, coulda, shoulda"
Access to over 55,100 stock analysis videos
Access an ever expanding library (55,100) of educational videos that will save you time and make you money
Join a team of friends and traders that have one thing in common; a burning desire to succeed.

Become a Member Today!
Gain immediate access to all our exclusive articles, features, how-to's, discussion group and much more...
Satisfaction Guaranteed!
Your Stock Market Mentor membership comes with a 14 day, no questions asked, 100% money back guarantee!