Alibaba Group Holding Limited American Depositary Shares each representing one (NYSE:BABA)
Bands Volume 200 SMA 50 SMA 20 SMA Videos Alerts Articles Events

debeers: $BABA-You coulda bought this for 114 and change yesterday when the boo birds and the shorties tried to have their way with you Took 1/2 position before the results and 1/2 at 114.25. Will have notice of Ma's visit about a week in advance and will get back in then.
debeers: $BABA from the conference call--per share expected was 67 came in at 63 cents BUT revenue expected was 5.26B and it came in at an astounding 5.6B. The growth rate was 47%--the highest since the IPO. The Chinese consumer has 45% debt as opposed to th ...
JBed: $BTO Oct. $110 call $BABA for $13.60.
cmaxwel1: $BABA looking to get back in. Sold at 123 yesterday.
traderbren: @cmaxwel1 $BABA - good for you. well played. I got back in via the July $120 calls on this mornings sell-off, after it cleared $116.31
cmaxwel1: @traderbren $BABA (116 is a good level.). I am going to wait a bit to get it lower.
issues: @cmaxwel1 $BABA I bought your shares today at $121. Thank you!
Sher: $KBH - Nice reversal after PB to 50-day - Phase 3 in progress - BTO July $20 calls @ $1.70. $PPC - Added to June $25 call position @ $.35 - Believe temporary bottom in with hammer candlestick ATC. $BABA - Added to June $125 call position @ $1.65. $KR - Double bottom underway - Added to July $29 call position @ $1.40.
Bridget: My fav IBD 50 stocks right now- $FIVE $ATHM $BABA $COHR $CC $CTRL $MCHP $MOMO $VEEV$MTSI $PLAY $PRAH $TRU
issues: @Bridget $FIVE $ATHM $BABA $COHR $CC $CTRL $MCHP $MOMO $VEEV $MTSI $PLAY $PRAH $TRU Which do you own or want to own?
Erik99: @Bridget $FIVE $ATHM $BABA $COHR $CC $CTRL $MCHP $MOMO $VEEV $MTSI $PLAY $PRAH $TRU appreciate this info,thx
BocaRick: @Robert1965 $BZUN $BABA down 1 premarket, earning tomorrow before the open
SADL: @BocaRick $BZUN $BABA I read the earnings were last night
BocaRick: @Henry $BZUN $BZUN down 3 on earnings, as noted below, $MOMO down at least 1 (after up 4 yesterday. Checked again, $BABA tomorrow
cmaxwel1: Holding $TCEHY $BABA $MOMO
China internet giant Tencent Holdings ($TCEHY) reported better-than-expected first-quarter revenue growth early Wednesday.

Tencent reported revenue of 49.552 billion yuan ($7.182 billion), up 55% in local currency terms ...
cmaxwel1: Selling partial shares of winners $MOMO $PRAH $BABA $TCEHY
martyrb3: $BABA Up nicely this morning! Earnings this Thursday. Selling half of June 120 options purchased for earnings run. Have to decide whether to hold remainder over earnings.
Hank1: $BABA...Looks like it's beginning to break out of a two and a half year base. Earnings are on Thursday. Long BABA. May the Force be with us babalongs.
audrina0904: @Hank1 $BABA i think its babalonians
JBed: @Hank1 $BABA Babalonians, in @danspeak?
Riccardo: $BABA out ol long calls for 84% profit reached my target extension on the weekly.
Hank1: @audrina0904 $BABA good one. babalonians!
cmaxwel1: @Hank1 $BABA (Babanators) (Sold 1/2) before earnings.
Sher: $BABA - Trailing stop hit on my June $120 calls - Out with 60% profit.
bobbybwana: $ADBE,$BABA,$AAPL,$AMAT,$MXL,$GOOG,$NVDA,$COR, $MOMO,$KBH,$ENTG Instead of chasing after more stocks I added to some of my positions last week. I seem to have more success when I add to my "working" stocks. Wish I added to $NVDA last week.
Spotdog: @bobbybwana $ADBE $BABA $AAPL $AMAT $MXL $GOOG $NVDA $COR $MOMO $KBH $ENTG I agree
Sher: $AMD – Added to July $10 call position @ $1.30 $BABA – Back in June $120 calls @ $3.94 $BZUN – Moved ER date from 5-23-17 t0 5-16-23 $GOL – Reported this AM – Earnings & revenues miss – Down 4% - NP $MOMO – Squeeze looking a little tenuous – Price now below 20-Day & VWMAs - Long July $40 calls in anticipation of an earnings run – Latter still scheduled for 5-23-17, B/O.
normr: $BABA - Breaking out. ATH. Earnings 5/18 before.
Bridget: Notes: $WB $EDU $SINA $BIDU $BABA - chinese internet stocks up today $AMZN $SHOP $W - internet shopping still growing $SMH - new 52 week high, but lacking volume, $XLY at new high $LITE - moving up above $50 but on light volume $RL - breaking out, $UAA also looking ready for a breakout, $XRT up today $ENDP - breaking out of base on volume after earnings $PTLA - breaking out of squeeze on earnings $ATVI & $BYD - working, $GME also moving up into ER on 5/25 $AMAT - working
Sher: $MOMO - Added to July $40 call position - Month-long sideways consolidation - Looking for early squeeze to break to the upside prior to 5-23-17 ER. $BZUN - STC share position for nice profit. $BABA - June $120 call position up 50% today - Just STC, for now.
stevef214: @Bridget $WB $EDU $SINA $BIDU $BABA $AMZN $SHOP $W $SMH $XLY $LITE $RL $UAA $XRT $ENDP $PTLA $ATVI $BYD $GME $AMAT You can add $JD to the internet shopping list
awalke2: @Sher $MOMO $BZUN $BABA I like your $MOM idea. I may look into following you and Jbed into this trade.
Sher: $BABA – VWAP holding – Looking for earnings run & believe phase 3 pending with today's 'hammer' candlestick print – Adding to June $120 call position.
Sher: $BABA - Entering phase 2 - Long June $120 calls - Earnings are the 18th., B/O...
flachut: @JBed $MOMO Understand $BABA dumped some MOMO on monday and made a cool 1 billion dollars and both stocks up on Monday. Might pump up BABA? which reports 5/18.
Forexpro: @audrina0904 $YHOO $VZ Hi, Audrina0904, The rump company ("Altaba", as I recall) will still hold 15 percent of $BABA and 35.5 percent of Yahoo Japan. In addition, it will own some financial assets. So, even though it won't have much (anything?) in the way of standalone businesses, the value of its holdings can and no doubt will fluctuate. Hope you're doing well; all the best!
:
JustJoe: $BABA $MOMO $NEWT $VEEV I don't say thank you enough to the good folks in the SMM Forum. THANK YOU ALL! ... The stock ideas I get from SSM Forum members and from Bridget and most importantly Dan's market insights and trading disciplines has accelerated my portfolio since December by over 8%. I've done it without any daring moves. I work 12 hour days and trade part time for an hour in the morning and two hours at night reviewing SMM. I hope to become a SMM Forum giver and not just be a taker. Your friend, Joe Ross
JBed: @JustJoe $BABA $MOMO $NEWT $VEEV You must be a quick learner, Joe - it took me a LOT longer! ;-) We're glad to have you here. This is just a great group of folks.
Danzguy: @JustJoe $BABA $MOMO $NEWT $VEEV Nice testimony, Joe. It is thrilling and fun, so much so that I quit my job and do this all day! As long as wife works everything is OK. :)
DAN: @JustJoe $BABA $MOMO $NEWT $VEEV Joe, that's really awesome to hear. Good for you! I'm glad you are here...and I know everyone is. You're doing great...and you're not a taker. You just do what you need to do. You're among friends! Again, great job. And congratulations. Just keep trading with discipline, and always respect your money. Each trade is a new trade. No such thing as "winning streaks" or "losing streaks". The question is: Are you trading with respect, with an eye towards risk, and, of course, with an eye to making profitable trades. Glad you are here. Dan
spmeyers: @JustJoe $BABA $MOMO $NEWT $VEEV yes, the Forum is a great source for good trades for me
DAN: @Danzguy $BABA $MOMO $NEWT $VEEV That's great to hear, Danzguy. Best situation is when there is steady money coming in so that you don't feel like you are trading for your mortgage payment every month. That's a tough situation -- I've been there...and it is the furthest thing from fun.
Sher: $BABA - STC June $115 calls, earlier, for 38% profit; BTO June $120 calls @ $3.40, EOD - They report Thurs., B/O.
shoredriver: @Sher $BABA Think it is the18th that they report
Sher: @shoredriver $BABA - You're right... thanks - They changed the date from when I first made my earnings calendar out - Guess I need to recheck dates, a couple of days prior.
JustJoe: @JBed $BABA $MOMO $NEWT $VEEV...I'm in my fourth year (I think) with smm. I"m been trading for 6. I consider my self new to it. Thank you for the kind words.
JBed: $BABA just broke above $117. Sold 40% position this a.m.
JBed: $JNPR, $AET, $BABA, $CNC, all showing RS in my trading account today. I'd rather not discuss my other positions. ;-)
JBed: $BABA new ATH a couple minutes ago.
Sher: @JBed $BABA - Wish I owned more calls - They report 5/4/17 - Projections are strong... very strong.
shoredriver: @Sher $BABA ditto.....
audrina0904: @Sher $BABA which calls are you in on?
Sher: @audrina0904 $BABA - June $115...
PRK: $BABA Is $BABA going bye bye? About 5 dollars from ATH Earnings on 5/4.
Sher: @PRK - $BABA - 'Bye bye' from your account or "bye bye" from the ATH?!
PRK: @Sher $BABA Like the train leaving the station.
stevef214: $BABA $AMZN $BABA BO > $112 level and moving nice today. Wish I could say the same for $AMZN
JBed: $BABA ATH
cmaxwel1: @JBed $BABA (I'm in and it's all good today)
Sher: @cmaxwel1 $BABA - Me too, although I wish I had followed my gut and doubled down on my May call position, yesterday! Report 5-4-17 - Here's the scoop: Fourth Quarter Earnings Announcement Expected: Earnings will tentatively be announced 05/04/2017. With 23 analysts covering BABA, the consensus EPS estimate is $0.71, and the high and low estimates are $0.88 and $0.58, respectively. Expected Timing: Before market open. Current Quarter vs. Prior Year: For the fourth quarter 2017, analysts estimate BABA will earn $0.71 non-GAAP per share, an increase of 52.91% over the prior year fourth quarter non-GAAP results. Current Quarter vs. Prior Year: For the fourth quarter 2017, analysts estimate BABA will generate revenues of $5.2B, an increase of 41.00% over the prior year fourth quarter results.
captron: $BABA - Lots of calls being bought today. Small spreads. I'm in.
traderbren: $BABA - nice timing! Alibaba ($BABA) downgraded by Standpoint Research from Buy to Reduce.
shoredriver: @traderbren $BABA who are they? lots of shares short..earnings on tap...think stock goes up
DrScience: $BABA The 8 EMA held this morning. Stock could test the all-time-high.
derek308: $CCJ Adding to this position. Man, what pain, got stopped out of nearly everything else this morning. $AMAT, $SMH, $SOXL, $FB, $AAPL, $XIV all gone. Maybe i have the stops too tight? Still long $WDC & $BABA @DAN How about some short ideas for upcoming strategy session? Do semis follow the path of $AAOI and $LITE ?
grcjr: $BABA popping
StockMarketMentor: A Price Alert has been triggered for $BABA Alibaba Group Holding Limited American Depositary Shares each representing one. Click here to view associated video clip: http://stockmarketmentor.com/stockanalysis.html?ticker=BABA&clip=84303
Sher: $BABA – BTO May $110 calls @ $5.75 $CARA – BTO @ $18.75 $ESNT – BTO @ $36.80 $MOMO – BTO @ $34.90 (Fri.) $OCLR – BTO @ $9.25 (Fri.)
jleetennis: @Sher $BABA $CARA $ESNT $MOMO $OCLR early this morning there was 21K print at 111.2 against $BABA From the price action it was probably a buy print.
bnnybklyn: $MOMO and $BABA my two largest positions. That's great and all but I still sound like I'm talking to my 7 month old :)
Sher: New positions: $MTZ – BTO @ $41.15 $BABA – BTO May $110 calls @ $5.75 $CARA – BTO @ $18.75 $ESNT – BTO @ $36.80 MOMO – BTO @ $34.90 (Fri.) $OCLR – BTO @ $9.25 (Fri.)
grcjr: $BABA at previous resistance last September.
Sher: $BABA – STC May $105 calls for a small profit - Think this one's headed lower – Yesterday's all-time high of $110.45 lasted for about 10 seconds and it's been in retreat mode since. $UPS - The "little engine that could"... I hope - Looks like the 3-27-17 low of $103.75 marked a bottom, for the time being - Still long June $105 calls, which took a brutal beating due to my god-awful timing - I have a feeling we'll still be married come June! $NVDA - Obviously not benefiting from last night's 'Fast Money hype"... $INVH – Blackstone's REIT that IPO'd 2 months ago - Sideways consolidation since 3-1-17 pullback – EMA, MACD, RS all bullish – 72% of shares held by institutions - Like this one as a long-term hold.
BinaryJay17: @Sher $BABA I'm sticking it out for a bit, about flat on April 110 calls though my stop is only about 25% lower and could get hit on a stiff drop.
Sher: @BinaryJay17 $BABA - Now that I'm out, you'll probably make a killing!
Sher: ...
$BABA – STC May $105 calls for a small profit - Think this one's headed lower – Yesterday's all-time high of $110.45 lasted for about 10 seconds and it's been in retreat mode since.

$UPS - The "little engine that ...
Gblair: $BABA Thru recent highs
jdemos: @fitzfour113 $LULU I am stopped out. I am only interested in the bounce trade right now. From a longer term perspective, I think it's just a falling knife (right now). If you are looking for a longer term recovery, I would wait until the daily bars indicate an uptrend and that the bottom is in. To be honest, the only reason I looked at this is because of the potential bounce. If it wasn't on my watch list yesterday, I don't see a reason for it to be on it today. Maybe in a few weeks could be a different story. Right now I'm more interested in a strategy to get to full position on $AMZN and $BABA Re-enter $MU - Stuff like that.
DAN: $BABA breaking out
cmaxwel1: @DAN $BABA Added this morning on open
DAN: @cmaxwel1 $BABA I th ink you're ok. Stock isn't following through...but it is slowly grinding through all the supply created by the selloff on Thursday.
cmaxwel1: @DAN $BABA (still working). Have stop in place.
DAN: @blou $WLDN I was just looking at that. I was going to buy it this morning when it pushed through $30, but then, honestly, I just forgot about it. Totally lost track of it b/c of some other trades I was doing ($NKE and $BABA). PErsonally, I think it's late to buy the stock today. I kind of feel like I've missed the best entry, and I'm hoping (not a method, but I do use hope on an infrequent basis) that the stock might pull back a bit tomorrow. I do like the company, and I LOVE the uptrend. Wish I'd seen it last August on that obvious breakout. Argh!
GOOSE: $BABA HOD
DAN: #MARKET -- Several breakouts this morning on high profile stocks are fading. Look at $AMZN, $BABA, $FB, $NFLX and $AAPL. AMZN and BABA are down on the day, but were up at the open. This weakness in these high profile stocks speaks to what's happening in the market. There is no buying interest at higher prices. Money is not "chasing" stocks; it is waiting underneath them. This subterranean buying interest (a phrase that I just made up) is what's propping up the market. But the lack of aggressive buying is what's keeping the market from taking off.
Kid2old: @DAN $AMZN $BABA $FB $NFLX $AAPL #MARKET #subterranean buying interest - I like the term
glens13: @DAN $AMZN $BABA $FB $NFLX $AAPL #MARKET - well said. so what propels the market in the next 9 trading days? end of quarter window dressing? or profit taking?
bigbartabs: @DAN $AMZN $BABA $FB $NFLX $AAPL #MARKET ... subterranean buying I can live with. Its the Puerto Rico Trench buying that I have nightmares about.
michaelH: @DAN $AMZN $BABA $FB $NFLX $AAPL #MARKET I think the market is waking up to the good possibility that Trump's agenda may be running into trouble with all the other crap/distractions going on!
stevef214: $BABA out the last 1/3 for a profit but a lot less than I thought. Had a sell order in this morning just after the open and got called away from my desk. Left when it was up over $2 and came back with it down $1.20. Tough trading when work gets in the way but I guess I should have set a trailing stop.
DAN: @michaelH $AMZN $BABA $FB $NFLX $AAPL #MARKET I agree with you. A lot of the demand underneath stocks is based on regulatory reduction, tax reduction, and infrastructure spending (roads, bridges...and the "big beautiful wall" ( ;0] ). And with so much noise in the works, I think it's very likely that a lot of that stuff gets chatted up...but won't get done (other than a small version of what was promised). Hope I'm wrong -- but my opinion doesn't count. Neither does anyone's opinion. What matters is what the market things. And right now, the market isn't particularly optimistic, and we're seeing that play out in stocks.
audrina0904: $BABA is starting it's bonafide breakout
stevef214: @audrina0904 $BABA Its cleared the $107.30 R2 pivot. Previous days it ahs made it to the R2 and then retreated several times so, so far looks good
stevef214: $BABA Mar 24 $103 calls out another 1/3. Taking profits 1/3 at a time. 1/3 left and may open April calls in this one.
cmaxwel1: @audrina0904 $BABA (added)
audrina0904: $baba is doing what we thought they would!!!
stevef214: $BABA 3/24 $103 Calls, Out 1/3 taking profits because the calls expire next Fri. Will look for re-entry next week
stevef214: $BABA Looking good pre-market. Let's see if it BO today. I added the other day and posted that it was at a low risk entry point.
audrina0904: $BABA is trying hard to push out the top...
Visit the Trading Forum to join in the discussion.
| | |
| --- | --- |
| Stock Price | $USD 167.50 |
| Change | 2.18% |
| Volume | 31,454,100 |
Alibaba Group Holding Ltd is an online & mobile commerce company. Through its subsidiaries, it provides retail and wholesale marketplaces available through both personal computer and mobile interfaces.
Request Video of BABA
Already a member?
Sign in here.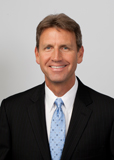 Dan Fitzpatrick
Stock Market Mentor gives you EVERYTHING you need to succeed in the market; all in one place. How easy is that? Dan Fitzpatrick and his elite community of traders share trading ideas, strategies and much more. Dan Fitzpatrick--a world class Technical Analyst, trading coach and regular CNBC contributor--gives you access to all of this with a 14 day FREE membership. Get started TODAY and start trading better TOMORROW with the following premium content:
Nightly video Strategy Sessions with a game plan for tomorrow
Got a stock you want Dan to look at? Just ask.
Patent pending video alerts instantly delivered to you when one of Dan's trading signals is triggered. This is not your typical price alert. This is a short video explaining the action you need to take to make money. No more "Woulda, coulda, shoulda"
Access to over 49,600 stock analysis videos
Access an ever expanding library (49,600) of educational videos that will save you time and make you money
Join a team of friends and traders that have one thing in common; a burning desire to succeed.

Become a Member Today!
Gain immediate access to all our exclusive articles, features, how-to's, discussion group and much more...
Satisfaction Guaranteed!
Your Stock Market Mentor membership comes with a 14 day, no questions asked, 100% money back guarantee!