TopBuild Corp. (NYSE:BLD)
Bands Volume 200 SMA 50 SMA 20 SMA Videos Alerts Articles Events

DAN: @EasyOut $WUBA $ATHM #Growth Current List: $CASA $YY $TREE $WB $PRLB $ATHM $GDI $BLD $PRAH $TRHC $PAYC $ALGN $OLLI $PYPL $WUBA $ANET
rachel: ...
6. $BLD – sloppy. Hold this one with trailing stop.
7. $ALGN – alert at $280
8. $WB – might take a little here at the 50-day moving average.
9. $PRAH – clarification of "buy" vs. "hold". It's a ...
Gary: ...
9. $BLD - all time high.
10. $ALGN - up 43%. Still building a base.
11. $TREE - needs to be above 50-day MA for my parameters...but early buy here with stop below $330 is another possibility.
12. $WB - Supply at $140.
13. $ESNT - back down to entry ...
CoyoteDuster: $BLD stopped out at 70.55 $BLUE @ 199.5 (stop @ 193.65) $LOGM@115.97 (stop @ 113.95) My $SCHD didn't sell: Bought late yesterday, and didn't put stop yet. "lucky" this time, but I've lost positions on flash drops before. Overall I'm glad today that I'm still in a defensive crouch, at 98% of my all time high. Been a frustrating couple of weeks to start trading this way. but I'm not complaining. :)
puttz: $BLD Not sure what to make of this price action after earnings which seen to be good.
bwcarnation1: @puttz $BLD I think there is a lot of short term profit taking going on
CoyoteDuster: $BLD 72.65 placed stop at 70.65
issues: @CoyoteDuster $BLD Thanks. That stop looks good! How did you get the handle Coyote Duster?
CoyoteDuster: @issues $BLD it's a fairly obscure automotive reference. https://www.flickr.com/photos/argentla/4366768997/
Gary: ...
3. $BLD – reports tomorrow.
4. $TRHC – Careful here. It's not rebounding, it's just stabilizing. Steep climb ahead. Alert $33.10
5. $TREE – holding up after 2/22 earnings. Back to 50-day moving average.
6. $SQ &ndas ...
DAN: $BLD very weak today. Looking like last week's bounce is done.
debeers: @DAN $BLD --and yet, $TOL is up.
ginice: @Geewhiz $FDX $BLD $CAR $MTOR $BABA $AAPL Yes, but I keep them at probable support/resistance. Ha!, I don't expect them to do miracles.... just reasonable levels for longer term runs.... it takes quite a move to spark them. But as an emergency rule they work ok. trade safe.
ginice: @ROSEY $FDX $BLD $CAR $MTOR $BABA $AAPL Yes'm I am doing well now, I feel good about my stock levels too... I hope everyone uses some kind of emergency stops.... Most traders don't have back up partners to fix these drops.... lol
ginice: Stopped out. ha! I had emergency surgery Tuesday on an incisional hernia repair. It is over an open repair abdominal aortic aneurysm from last year this happened this past Tuesday. This is one reason to have stops set. You never know when an illness is going to hit…. I was out of commission until Friday morning and my stops pulled me out of partial positions so I now have ½ cash after buying a few starter positions. Stops are so important on your positions…. If you're not around. I use trade triggers (conditional orders)….. on all my trades short and long term. $FDX $BLD $CAR $MTOR – SOLD On Fridays cat tails - BTO $FDX $BLD $CAR $MTOR $BABA $AAPL add on's or starter positions. Something to think about…. Trade safe.
Geewhiz: @ginice $FDX $BLD $CAR $MTOR $BABA $AAPL Feel better. Love your rules. I have similar ones in my head but never seem to do it. Expensive. Thanks for the reminder. Hope we all take note. No safety net equals KABOOM! Have a great weekend.
ROSEY: @ginice $FDX $BLD $CAR $MTOR $BABA $AAPL I have experienced the value of STOP LOSS also, so THANKS for posting. Hope all is working well with the surgery.
DAN: #Growth Stocks $COHR $OLED $YY $BLD $ESNT $GGG $WUBA $WB $PRAH $KMT $GDI $CBOE If you are in any of the "growth stocks", many are rolling over. You don't want to be there. $COHR $OLED $YY $BLD $ESNT $GGG $WUBA $WB $PRAH $KMT $GDI $CBOE ...These stocks are particularly weak. When a market breaks, it's common for the leaders to break too. So don't be lulled into any kind of complacency and believe that these will just hold up because Dan likes them. That's not a strategy. --Dan
Ottawagreg: @DAN $COHR $OLED $YY $BLD $ESNT $GGG $WUBA $WB $PRAH $KMT $GDI $CBOE #Growth Dan I am still holding $DOV and down 2.5%. Was going to hold on until volatility has passed. Lowered my stop so as not to be shaken out on another whipsaw move in day. Is that a bad play?
DAN: @Ottawagreg $COHR $OLED $YY $BLD $ESNT $GGG $WUBA $WB $PRAH $KMT $GDI $CBOE $DOV #Growth No, I think you're ok, Ottawagreg. DOV is definitely weak and below the 50-day moving average. I wouldn't buy it here...but if I owned it, I wouldn't sell it here. Looks to me as if Tuesday's intraday low is solid. I would not keep a stop higher than $95.68 (the last low). But I wouldn't hold it if it starts falling to new lows. That would be just hoping for the stock to turn around. And we don't do "hope" here. 8-) Dan
Ottawagreg: @DAN $COHR $OLED $YY $BLD $ESNT $GGG $WUBA $WB $PRAH $KMT $GDI $CBOE $DOV #Growth yes sir thanks very much.
Gary: #NOTES SS 020118 COTD: $CZR breakout. $SPX – likely to be here for a while. Earnings: $AAPL – beat earnings/revs. But missed iPhone sales. Guided lower. Not much reaction. Support at around $165. Why buy this stock? Is it the best one to own now? Because it's Apple? Not a good enough reason. $GOOGL – light on EPS numbers. $AMZN – EPS $3.75 vs. $1.85 est. (Remember when they didn't make money?) Growth Stocks: 1. $CTRL – stabilizing at around $26 2. $ESNT – Bullish engulfing pattern. Entry right here. 3. $CBOE – still working. 4. $GDI – buyable here. 5. $PRAH – stabilizing here. 6. $BLD – squeeze vs. consolidation? Discuss. 7. $KMT – tomorrow morning is conference call. Questions: 8. $JD – still consolidating Alerts: 9. $TTWO – breakout yeste44rday. Resting today on high volume. Wait for follow through. 10. $FB – looking like more continuation tomorrow? 11. $OSTK
rachel: ...
13. $BLD -- squeezing.
14. $OLED -- lots of selling...and well below 8% from high. Stabilizing...but how much upside do we think there is? Best place to have money?
15. $GDI -- IPO earnings tomorrow.
Requests:
16. $TIF – is this in consoli ...
antfarm: $BLD Just starting to break out hitting a new high at 78.40 No position. Will wait until Monday before taking any action
phgruver: @antfarm $BLD I took advantage of this run up to unload a small position. It wasn't a core position for me, so I'm refocusing my money elsewhere. As long as home building stays strong, though, $BLD could continue to climb.
mepcc1: $BLD - Where would you put a stop on a partial position of this one to protect some profits? I was thinking just below the 50dma - that is about a 9% stop but was thinking maybe just below past 4 weeks of consolidation - stop at about 72.90? Opinions welcome. Earnings are not until end February.
DrScience: @mepcc1 $BLD With momentum waning as the Bollinger bands contract, you might try a 2 ATR (Average True Range) Stop. Currently ATR is $1.80. If you use 2 ATR's, then $3.6 below today's low, or $71.40ish, keeps you in the game on increased volatility days as the squeeze tightens.
mepcc1: @DrScience $BLD - Thanks - great idea - completely forgot about using ATR - haven't used in a while.
bsafriet: @mepcc1 $BLD Given that you are trying to protect profits, I would place my stop just below yesterday's close of $74.64, by an amount you are comfortable with. For a little looser stop, I'd use a stop below 73.35, as indicated by the volume profile distribution on a 3 month chart. There is absolutely nothing wrong with @DrScience recommendation of 2*ATR below current price, but it is a little looser and you'll be giving back more profits but you will probably be in the trade longer. Hope this helps.
DAN: #Current Growth Stock List -- $ANET $ATHM $BLD $CBOE $COHR $CTRL $DOV $ESNT $GDI $GGG $KMT $OLED $OLLI $PAYC $PRAH $PYPL $WB $WUBA $YY

This morning, ATHM and WB are doing particularly well, up 7% and $4.4% respectively.

COHR is starting to move o ...
puttz: $BLD I totally missed this move. Is it to late?
spmeyers: @puttz $BLD too late unless you watch it like a hawk; better to wait for the inevitable pullback
issues: I just got around to watching Dan's video on $BLD. It's pulled back a little, maybe a little more tomorrow? Hope so. Then it's a buy for me. On $MU & $RHT - this may be a big mistake but I am holding over earnings. Ouch or hurray! Either way my money is in the clouds!! RHT is a cloud stock: This from Zack: "Cloud-based companies have been some of the best performing stocks in the tech sector this year, and these cloud stocks also boast strong fundamental metrics. If you're looking to add tech stocks to your portfolio right now, this list is probably a good place to start."
DAN: $GDI $BLD -- these two Growth Stock List holdings are working really well today. I missed the $70 breakout on $BLD, which is where I was going to add to my position. Can't add now...so I'll just stick with what I have. $GDI is also working today. ...
stox: @DAN $GDI $BLD $SPPI Dan - too late to buy GDI? Thanks
michaelH: @DAN $GDI $BLD $SPPI Would you add here to $GDI if you only had a starter position? Suggested topic for Strategy Session/webinar: Euphoria as a sell signal and how to measure it , tools that can help us gauge it etc. Thanks Dan
spmeyers: @DAN $GDI $BLD $SPPI wrt SPPI, I see the break of upper BB but wouldn't the better breakout point be $21? about the loose stop: if the premise is "I think it will hold this breakout", why not place the stop right under that? I get what you say about respecting the volatility of the stock, but letting it slide back to $18 just seems like dead money.
DAN: @spmeyers $GDI $BLD $SPPI Wanna do my video tonight, spmeyers? Happy to let you give it a shot. I like your analysis. 8-) Dan
Robert1965: $BLD anyone adding
DAN: $BLD -- Growth Stock. Solid move today. Support down around $64.50-$65
bRobert: $BLD bounce off 50d. Holding stock. Look at weekly
rachel: ...
4. $BLD – Growth stock working. Good bounce off support today.
5. $PRAH -- Still going. More of a "base" here...but it's still not great...it's just tradable.
6. $STRL – Watch for support at $17. Don't li ...
mopick: @DrScience, are you still in $BLD? Happy I took your prior advice and not add earlier.
DrScience: @mopick $BLD No, I was stopped out on whipsaw Friday. The stock pulled back to 50 DMA, just about a half a buck below price, so you could take a position expecting the 50 DMA to hold. However, daily indicators still pointing toward flat to lower prices, and in the current environment, I think $63, and maybe $61, is in the cards before we see $69 again.
mopick: $BLD, contemplating adding here on a bounce above $68
DrScience: @mopick $BLD I think you'll get it a buck lower, closer to the 8 EMA. Still, taking 1/3 position works -- I've been known to be wrong.
issues: @DrScience $BLD Since when is Dr Science ever wrong? Common'... Science is always right on target! Surely you jest....
DrScience: @issues $BLD Maybe, I'm a little biased... Got stopped out of some at 67.95 earlier today. And, don't call me "Shirley." https://www.youtube.com/watch?v=KM2K7sV-K74
DAN: $BLD -- TopBuild is breaking out. Bought some at $67.
DAN: @DAN $BLD This is on our growth stock list. (Big post coming soon re/ that list).
infocus: @DAN $BLD Bought some @67.13 Stop?
gig1: @DAN $BLD Is lack of volume in this move today a concern? Does one just scale back position size in buying on low volume breakout?
DAN: ...
Take TopBuild ($BLD) for example. I actually just bought some at $65. It's been on the list for a while, but it's been consolidating and forming the right side of a base. It's a bit choppy, and a reversal from this level would essentially be a ti ...
DAN: @gig1 $BLD Yes, it's a concern. I wouldn't scale back my buying position (it's always less than 5% of my account size. I'll just build it up as/if the stock works). I'll just watch it more carefully and insist that volume pick up before adding to the position.
DAN: @infocus $BLD Gotta put it down around $63.50. If the stock falls back into the channel, then it's just another failed breakout and I don't want to hold the stock...not with the market trading as it is.
infocus: @DAN $BLD Thanks Dan. That would be just over 5% loss if stopped out. I've got a small position to start, so it's doable.
gig1: @DAN $SQ $ANET $BLD Excellent note Dan. Very helpful in defining your role and the value you deliver which is tremendous as a teacher.
DAN: @gig1 $SQ $ANET $BLD Thanks gig1. It's important that people see what I'm trying to do here. I'm here for you. All of you. If anyone needs something, or has questions, requests, or feedback, I do consider it. All of it. I may not be able to do what is requested for various reasons...but if I can, I will. Always.
ascutia833sunset: @DAN $SQ $ANET $BLD Great comment Dan, I've been a member going on 2 yrs at SMM, I've applied your trading process and using the trading rules you provided. I can honestly say my trading after about six months of listening to your strategy sessions ...
StockMarketMentor: A Price Alert has been triggered for $BLD TopBuild Corp.. Click here to view associated video clip: http://stockmarketmentor.com/stockanalysis.html?ticker=BLD&clip=94006
DAN: @ascutia833sunset $SQ $ANET $BLD Thanks for that feedback, ascutia833sunset. That's really gratifying to hear...very glad that you're putting some of the things we're doing here to work. That's what gets me up early each day. Congrats on doing so well!! Dan
DAN: @infocus $BLD That's the idea. If we could (would) have bought BLD back down below $65 when it was at the 50-day moving average, we could have taken a bigger position b/c the stop could have been tighter. Bigger profit exposure with the same, or smaller, risk. But since it's breaking out, gotta give it more room.
spmeyers: @DAN $SQ $ANET $BLD good stuff; my main gripe with the Growth Stock list is that it's weighted toward large or mid caps; I'd like to see more small caps, which are more my trading style
vblegacy: @DAN $SQ $ANET $BLD Thanks, these are words that I needed to hear.
BigJack: @Dan Dan on $BLD you said you pick up a few shares, I look at the chart and BLD was following the upper bull- band. could you explain what little move made you pull the trigger?
CHOFF: @DAN $SQ $ANET $BLD
Thought provoking post. You've definitely helped me be a better technical trader. I disagree slightly that entry is "everything" though. Price entry is certainly critical but not everything all of the time. Buying your ...
Gary: ...
COTD: $BLD – breakout from a volatility squeeze on high volume. Thin stock. Uptrend intact. Can put a stop below the 50-day MA.

$SPX – accelerating to the upside. "Tax vote? CFPB being torn down? Missile Launch? BTC about to go th ...
Gary: ...
$BLD
$CBOE
$CGNX
$COHR
$CORT
$CTRL
$DVMT
$ESNT
$GDI
$GWRE
$IPGP
$LRCX
$NVDA
$OLLI
$PAYC
$PYPL
$SQ
$VEEV
$YY
Gary: ...
4. $BLD – Holding at 50-day MA. Stop should be below $60
5. $CBOE
6. $CGNX – trailing stops
7. $COHR
8. $CORT
9. $CTRL
10. $DVMT – still consolidating
11. $ESNT
12. $GDI – new addition.
13. $GWRE
14. $ICHR – will give ...
bRobert: $LOW $BLD LOW breaking out of tight consolidation. BLD bounce off support
rachel: ...
$BLD -- has required patience...but no reason to be selling (or adding). Very thinly traded.
Chinese:

$WB -- breakout.
$WUBA -- post earnings drift.
$JD -- note the throwback test of the June/Aug neck.
rachel: ...
5. $BLD – Insulation installer. Low risk entry. Current status: Sideways squeeze. $67.25 buy point.
6. $CBOE – 4 & 4 (3&4 flat) EPS/Revs. Current Status: Steady uptrend.
7. $COHR – Current Status: Breakout from volatili ...
phgruver: $BLD is off another dollar. The breakout appears to have been a fake out....
woodman: @issues $KEM $ALGN $ALRM $PAYC $CORT $ANET $OLLI $PCTY $IPCP $DVMT $NVDA $CTRL $GWRE $BABA $BLD $SQ $ESNT -I simply don't know what to make of this odd, announced "quiet period" in $KEM. When I think quiet period, I think buyout. But I don't think of a buyout with an announced quiet period. I might be inclined to buy it back when the dust settles if I could make heads or tails of the situation. Obviously, the Market is spooked by it. I see $CORT is on that list. I sold mine today before earnings.
issues: @woodman $KEM was on Dan's long term hold list that he went over last weekend. I guess Dan goofed short term. Also on Dan's LTH list were: $ALGN $ALRM $PAYC $CORT $ANET (he said to hold through earnings. Earnings growth up... wow is me today but still holding. Also on his list were: $OLLI $PCTY $IPCP $DVMT $NVDA $CTRL $GWRE $BABA $BLD $SQ $ESNT... (not sure where his list is posted.) Ironically KEM is still #1 in ELECTRONIC-PARTS GROUP #47 and rated 99 Cumulative and B- accumulation. And still on the IBD 50 list.
geotheo: @issues $KEM $ALGN $ALRM $PAYC $CORT $ANET $OLLI $PCTY $IPCP $DVMT $NVDA $CTRL $GWRE $BABA $BLD $SQ $ESNT #1 #47 The list is to the right of the top few posts. Select "Watchlist". Right under "Moving", "Trending.
bRobert: $BLD squeeze. Weekly flag
Bridget: $BLD starting to breakout of this squeeze
bRobert: @Bridget $BLD Long calls
Bridget: @bRobert $BLD Very low volume on the options in this stock!
phgruver: @Bridget $BLD ...big spread on the bid/ask too....
bRobert: @phgruver $BLD Patience required to get the best fill. Sometimes easier buying a spread. STMP is worse
bRobert: @Bridget $BLD Volume doesn't bother me in this market. Much of the SPY run up has been on lower volume and the "pros" have dismissed and missed the move. Low volume runs, V recoveries knifing through "resistance" is part of the new trading reality until the rules change again.
rachel: ...
15. $BLD -- Insulation services. Fast grower. Still under accumulation. Handle between $63-$67. 11/7 earnings
16. $SQ -- still going. Hang on to this.
17. $ESNT -- 11/9. Phase 2 of the squeeze seems brief. $45 marks Phase 3. Buy $45.20
VIDEO ...
Gary: ...
13. $BLD – Insulation installation. QEPS growth: 36, 13, 48, 56. Qrev growth: 6, 4, 7, 10. Initial entry was $39-$40 breakout. Still working.
14. $GWRE – from yesterday….still working out of squeeze
15. $ALGN – still work ...
Gary: ...
3. $BLD – Insulation. 74% growth rate. Focus on holding a stock for a while. Letting fundamentals and buying pressure combine.
4. $DHI – 32% growth
5. $TOL –40% growth
6. $PHM – 24% growth
7. $THO –24% growth. Airst ...
bRobert: $BLD $SHW $LII BLD nh . SHW LII constructive moves. Higher lows. Looking for higher highs
bRobert: $KRO $BLD $FND KRO BLD nh FND forming nice base.
MtChet: $BLD - Blue sky
sierramp: I'm keeping my powder dry but $BLD is worth a look. Bullish engulfing candle after ER 8-8-17
StockMarketMentor: A Price Alert has been triggered for $BLD TopBuild Corp.. Click here to view associated video clip: http://stockmarketmentor.com/stockanalysis.html?ticker=BLD&clip=88130
DAN: $BLD -- also started a position in this stock today. VERY thinly traded, but holding above the 50-day moving average and still in a sideways high base that started in May. And the sector works.
hazelb41: @DAN $BLD Correct me if I am wrong, but didn't you teach that a high base should be bought at support or on a breakout? Did you just get a W&F or is there an objective reason behind this decision?
DAN: @hazelb41 $BLD Not really any lesson. I started a small position near the 50-day moving average. If it falls below $52, then I"ll sell for a loss. But I like the way the sector is working. As Henry, woodman, and a few others are pointing out, the home builder stocks are doing well this morning. Many are in pretty good buy ranges. So it's just a small one...and I'll add to it if it breaks above $55...which I doubt will occur for a while because of the big reversal day on June 29th.
woodman: Some #BuildingMaterials of interest: $JELD $BLDR $TREX $BMCH (if can get thru 50 day in coming days) $MAS $VMC $AWI $CSTE (at 200 day but has some work to do) $MLM $USG (maybe; has work to do) $OC (but is extended) $BLD $LPX (if gets thru 50d) $EWP (above 102 area) $PGEM (maybe).
Trixie: @woodman $JELD $BLDR $TREX $BMCH $MAS $VMC $AWI $CSTE $MLM $USG $OC $BLD $LPX $EWP $PGEM #BuildingMaterials $IR might be of interest . VS up near the 50ma close to 52 wk highs too.. With their heating/cooling i think they might work.Only thing is they are from Ireland.
StockMarketMentor: A Price Alert has been triggered for $BLD TopBuild Corp.. Click here to view associated video clip: http://stockmarketmentor.com/stockanalysis.html?ticker=BLD&clip=82398
Bridget: Notes: Defense stocks - $COL is up big and other defense stocks are doing very well knowing that we are going to be increasing our military spending Retail- Some stocks up today $NWL $KSS $AEO, many others finding support Biotech/ healthcare - Quite a few making gains today $RARE $ACOR $AMGN $HUM $UNH $BLUE $AIMT $BIO $IMGN Banking - $BEN and $BAC making strong moves Tech: $AMD is still working $EXTR hitting a new high Breakouts: $TWX (on news of merger with $T) $GOGO - on earnings beat $KBH $BLD AFSI and SSTK to the downside IPOs - $INVH $TELL $ICHR and $FBM hit new all time highs
agent99: $BLD down over $3 today after ER.
agent99: $BLD breaking out. Would this be the time to add?
Visit the Trading Forum to join in the discussion.
| | |
| --- | --- |
| Stock Price | $USD 83.05 |
| Change | -0.48% |
| Volume | 106,099 |
TopBuild Corp is an installer and distributor of insulation products to the United States construction industry. The Company's business segments are residential new construction, residential repair/remodel and commercial construction.
Request Video of BLD
Already a member?
Sign in here.
Earnings
August 7th, 2018 - 2018 Q2 Earnings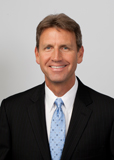 Dan Fitzpatrick
Stock Market Mentor gives you EVERYTHING you need to succeed in the market; all in one place. How easy is that? Dan Fitzpatrick and his elite community of traders share trading ideas, strategies and much more. Dan Fitzpatrick--a world class Technical Analyst, trading coach and regular CNBC contributor--gives you access to all of this with a 14 day FREE membership. Get started TODAY and start trading better TOMORROW with the following premium content:
Nightly video Strategy Sessions with a game plan for tomorrow
Got a stock you want Dan to look at? Just ask.
Patent pending video alerts instantly delivered to you when one of Dan's trading signals is triggered. This is not your typical price alert. This is a short video explaining the action you need to take to make money. No more "Woulda, coulda, shoulda"
Access to over 56,100 stock analysis videos
Access an ever expanding library (56,100) of educational videos that will save you time and make you money
Join a team of friends and traders that have one thing in common; a burning desire to succeed.

Become a Member Today!
Gain immediate access to all our exclusive articles, features, how-to's, discussion group and much more...
Satisfaction Guaranteed!
Your Stock Market Mentor membership comes with a 14 day, no questions asked, 100% money back guarantee!