Chevron Corporation (NYSE:CVX)
Bands Volume 200 SMA 50 SMA 20 SMA Videos Alerts Articles Events

champ: $CVX is also green and I'm still holding my position after earnings and the same with $XOM ...still holding but its red a little.
Bridget: #Notes: Earnings moves today: $ALB - to support $VRX - gap and crap $MAR - still in channel $W - looking toppy, failed breakout $KORS $RL up big $ZBRA - IBD50 $PRAH - IBD50, breakout $SEAS - 59 min trade $MTW - this move is now over $TCMD - breakout $ESPR - breakout $EBIX - breakout Earnings after close: $DIS $PCLN $CBI - very high IVR $FOSL $ATHM Big turn around in the afternoon Retail continues to improve. $LULU $CHS $FL $GPS $TJX $WMT $JWN Oil continues to sink $OIH but refiners are holding $CVX $BP $COP $AAPL - breaking higher $BIDU - same $VG - up big today, new all time high, big volume $GSM - breakout $JHG - breakout $CIEN - at support $MDXG - close to breakout $DHR - breaking down further $GLNG - breaking down further
champ: $EMES $SLCA $FMSA.... all of the #Sand suppliers are bouncing today off of yesterdays lows and Most were at 52 week lows yesterday...all are now up around 6-17% RHRN and all reported earnings except $SND and they will report on 8/10.....I'm long $SL ...
champ: @spmeyers $MLM #RulesForBreakouts #1 #2 #But #3 #4 #5 #6 #BreakOuts #CopyCat #Posted ---- #MyTradingStyle ---- No not really but I do make a lot of Day trades (but only when I see a quality set-up....and I never force a trade) that turn into swin ...
spmeyers: @champ $MLM $XOM $CVX $PXD $XLF $XLE $XRT #RulesForBreakouts #1 #2 #But #3 #4 #5 #6 #BreakOuts #CopyCat #Posted #MyTradingStyle #high #Competitors #Know thanks again champ; kind of you to take the time; sounds like you have a good combination of fundamental and technical elements in your approach; good luck!
rck89: $CVX I love the dividend on this stock and maybe (just maybe), oil might have found a short term bottom. Any interest in this name or the oils in general? Thoughts, please.
champ: @Forexpro $PXD ---- Not really a smart move to be long any energy names going into earnings.....I don't know of any traders that are that dumb.....only after earnings....Like I posted about on $XOM and $CVX.
Forexpro: @champ $PXD $XOM $CVX Thanks, Champ, I don't know that this came up in conversation, but duly noted. All the best!
champ: $CVX @ $110.50 ---- Really strong because of #Production...after earnings because they expect....strong steady growth in the Permian production.. a #Big 30%...they are and have been increasing production...at a very strong run rate. I'm holding a position.
champ: $USO ---- Oil is dropping and its down $$1.59 @ $48.57. I'm guessing its because of the Oil Inventory numbers that will be reported after the close today. A few big players will also be reporting earnings after the close today....$PXD $FANG and $EOG....and I'm only holding $XOM and $CVX at this point....with No ETF's....but I have a buy list of 10 names....that I'm watching for entries.
DAN: Good morning. We're looking at a flat open as traders wait for earnings numbers from:

Monday: $HAL, $APC, $ARNC, $HAS, and $GOOGL
Tuesday: $MCD, $GM, $AMGN, $CMG, $CAT, $T
Wednesday: $FB, $F, $WFM, $KO, $BA
Thursday: $UPS, $CMCSA $MA, $TWTR, $VZ an ...
bRobert: $cvx $xom Bouncing off 50d. Dividend secure. Best charts in this beaten down sector . Squeezing on yearly chart
champ: $BHI..... the Rig count is up 6 again for a total of 933 rigs...moveing up the #Sand suppliers a little....no slow down on Capex drilling $$$$. $XOM and $CVX are both up today
bRobert: $CVX $XOM CVX has put in a higher high and low and is trading above the 50d and 200d. There has also been aggressive call buying . ADX crossover on the weekly. MACD close to turning +. XOM is squeezing on the weekly. Has ADX crossover MACD positive
traderbren: $CVX - pulled back to close the gap at $106.49
bRobert: $frac $slca $cvx For those with masochistic tendencies. Double bottom slca with + divergence. Bounce off 200week ma. Frac best chart in frack services. Cvx nice counter trend action. Trading above 50 and 200d
tejas7: $CVX 4th time in last 4 months this has entered volatility squeeze of less than 5%. All 4 times, it resolved to downside after few trading days. Ex-div is tomorrow. So, shorting today is not not wise(since you will owe dividend). But looking for short tomorrow. 200DMA is at 107.81. It is highly likely that it will not breach that level.
traderbren: $CVX and $XOM -- seeing bids on the intra-day charts. NP, but interesting to see in this tape.
stevef214: @traderbren $CVX $XOM $FANG also up today. ER yesterday and beat. Sadly NP
rck89: @DrScience $AMD Opps...my "screw-up", it is a BuCS @.82db. Sorry. I am bullish on the semis at least through earnings. Also, your thoughts on oils, specifically $CVX....big yield. I've owned this stock for a good while.
Bridget: Notes: $CVS and $WBA down on walgreen's earnings report $CRM - squeeze breakout $MCD $CAKE $SBUX - all rose today on not very good news, there is demand for these stocks and should be watched for an entry after this pullback $CONE $COR - these might also be good buys on this pullback $ESNT - nice breakout today, then pullback to top of the range. watch for phase 3 Oil stocks are down on the day but this pullback could lead to a buying opportunity. $COP $MRO $CVX $BP $OAS $SODA - phase 2 of this breakout $LLY - phase 2 $WIX - 2 days of inverted hammers, IV% is up at 100%, lots of volatility in this stock $EBAY - hit a new high and then sold off. Also seeing a rise in volatility in this stock $CX - hit a new 52 week high $JBHT - moving higher out of this base
champ: $PXD moving up nicely now off the low....they are the #1producer in the Permian Basin but I don't know about $CVX or $XOM in the Permian but I'm sure they are there. I post earlier that they have 18 rigs working now and their breakeven on oil is near $20.00 the CEO said on 3/28 for those who could have missed my post. At around $50 Oil the big players, are still making good profits.....but be aware $PXD is a real hard stock to hold because it one hell of a zig-zagger. They are a low cost driller.
Carpe_Diem: @champ $PXD $CVX $XOM #1producer - $PXD. I believe that today is the ex div date.
issues: @champ $USO Champ I thought you had dozens of oils. No? We hold a small number of shares of these; $XEC $SLB $EOG $CVX & $OKE $OKS (these two haven't dropped much at all; (sold $APC) all the oil efts; $xle $xop $oih etc. We will buy more when oil turns around. Mar/April should see a bounce of at least 10%.
champ: @issues $XOM $CVX ---- You were right about $CVX....on $XOM, it appears that this trade is still not working...Out earlier...put it back on my WatchList.
issues: @cmac $USO OK but on Fast Money the supposed chart expert said for the past 30 years oil have gone up in Mar and Apr. He said the odds are great for at least a 7% gain in oil during these two months of the year. He suggested the efts $OIH $XLE etc. I did see our oil holding turn around yesterday: $CVX $APC $EOG etc.
issues: @champ $XOM We prefer $CVX (chart and funds) and we have a starter position
champ: @issues $XOM $CVX ---- On $CVX.....I really like the stock but I sold and I would like to see it fall back like $XOM did.... so I could get back in. I'm not buying any energy names near the highs at this time. I'm still looking for quality laggers like $XOM but they are getting harder and harder to find. LOL
issues: @champ $EOG Champ are you also holding the big boys $CVX $SLB (bouncing) & $APC maybe bottoming?) as well as the faster moving $HCLP $EMES?
champ: @issues $EOG $CVX $SLB $APC $HCLP $EMES ----- I'm holding $EOG $CLR $FANG $COP $OXY $PXD $PBR $HCLP $EMES $FMSA $CRR $BHI $NOV $ALJ $PBF $ETP $KMI $WPZ $NAT in the entry sector...I could have missed a couple. Watching many others...
issues: I bought a starter of $APC at $68.92 and realized I bought too early. Now do I put in a stop of let it fall to the 50 day? Dan would say it's ok since it's still above the 50 day. Another similar ones with the same starter now dropping would be $CVX (purchase price PP= $114) $EOG (PP $101) and $AA (PP $31.44). Someone might ask why I bought them. Well, for the oil season coming this spring. Then the answer would be, then why stop out now? Good conversation with myself. Thanks self. You're welcome! I better up my meds... oh no!
Henry: @issues $APC $CVX $EOG I've always been over allocated in Black Gold and it has done me no good the last couple years. I'm not sure what you mean by the spring oil season. Refiners have to switch over to refine summer gas and the rest of us turn o ...
indigo1948: @Henry $APC $CVX $EOG - with you Henry on my over exposure to oil for the past three (3) years but then no one ever accused me of not being stubborn. For what is worth I too feel that $APC looking poor right here right now - it is approaching the 50 DMA on the weekly and the last time it broke that it took over a year to recover
grcjr: $GGN #knowwhatyouown $XOM $SLB $CVX - I was reminded that the holdings of some tickers may surprise you. $GGN is known as a relatively high yield gold fund. But as I was reviewing $GGN I was reminded that in the top 10 holdings are $XOM, $SLB, and $CVX. Also, part of their active plan is selling covered calls and selling uncovered calls.
traderbren: $CVX -- nice bid under $CVX. Holding $110 Calls that I picked up yesterday.
issues: @champ $XOM $SPX $XOM price dropped on last two earnings reports. That doesn't bode well for XOM. I hope it doesn't hurt $CVX (own starter).
Wolf: $CVX Earnings miss. Doen $3. Added a little @ 113 premarket wen it bounced off 112.
traderbren: $CVX -- getting a bid
champ: @stairm01 $XOM - I hear you...and all the big energy names are down....I'm also watching it's side kick... $CVX and it's down again today also....but it has been out performing XOM since the start of 2017...just saying...but I'm still holding and jus ...
shoredriver: @champ $XOM $CVX Do you see this going back to say 110...looks like it has rounded and heading down to me
indigo1948: @champ $XOM $CVX - if you are dumb I am definitely dumber as I am holding energy and will continue to hold it - perhaps just a little too stubborn for my own good but energy is really due - I will add for now - watching closely and will see what tomorrow brings.
Henry: $KO $BAC $T $XRX $GM +60K, $CVX $BABA $F Don't recognize this tweeter (Dennis Dick) but Notable opening imbalances: $PG 93K, $KO 136K, $BAC 350K, $T -138K, $XRX 272K, $GM 60K, $CVX 73K, $BABA 49K, $F 441K
Hackberry: $ING $MET $GILD $TEVA $BP $IBM $CVX $AIG $CB $CVS Thinking out loud on these names to redeploy cash in an IRA . Relative value/yield/appreciation to hold for 1 year timeframe.
DAN: Good morning. Well, remember what I was saying last night about how great it would be if the market rested for a few days? Sigh. You can throw that out the window -- the S&P futures are up 7, and the Dow Jones Industrial Average futures are u ...
champ: @ROSEY $XOM -- You know Rosey... they are now all really hard to figure out.. a target on but my guess is....that it should catch up to it's side kick $CVX. However, all these energy names are trading stocks...for many traders and will move right along with the price of WTI-Oil...up or down (zig-zags). You could have a core position and then start a trading position... when it drops. Oil will move around with the oil inventory #'s and the API # will be released in the AH's today and the EIA data in the morning...with this bad weather... oil could probably have it's first builded in weeks...is my guess....and that should drop all the energy names.....but that only a guess on my part and could be already priced in....nothing is easy. Sorry, but that really all I have. LOL
ROSEY: @champ $XOM $CVX Thanks, Champ. Quite a bit for me to think about 8 ).
JJT1: $T $CF $MOS $XOM $EMN Trades. Still in $T maybe this time it will move above 200 day. Thanks for info @Sher re: mtg tomorrow. Stops in place. $CF still above 200 day (barely). Didn't add but bought $MOS Calls instead. See which gets above 30 first. $XOM Both $XOM and $CVX squeeze on Oct 26 except $XOM went lower and $CVX went higher. Now $XOM pinching with 50 day, 100 day, and 200 day inside BB. $EMN Specialty chemicals doing well and Pinching at 75 with 50 day crossing 200 day SMA.
Aragorn: If anyone is looking for the next catalyst up Oil could be it. Even with oil moving up it will be temporary as the price rises more shale will come on line even though it takes time, it gets reflected quickly. I think we are capped at 60 bucks tops and that is an overshoot providing we keep going. The move in the futures for oil is probably done for today but the producers and oil services is where you want to be for the next trade. $SLB $HAL already up nicely Hal up 2.25 SLB up 2.35 $CVX up over 2 $SM energy up over 3 $FANG up 4 so this is where you want to focus today IMO
janner0814: @Aragorn $SLB $HAL $CVX $SM $FANG Words of caution from a wise leader.
Bridget: oil stocks are looking strong today. $XOP, $MPC $CVX $KMI $XLE
Wolf: $CVX Blue sky. 18 month high. Long XL position. 4% Div. also nice.
BocaRick: @Bridget $XOP $MPC $CVX $KMI $XLE once again its "hope" of an #OPEC" agreement. Big ATM options activity in $MRO MPC $HES
DrScience: $SWN is trading above the 8 EMA after a rather precipitous fall from grace prior to, and after earnings release in October. KLR Group upgraded stock to "Buy" from "Accumulate" (whatever that means!). Also, unconfirmed chatter that $CVX interested in buying the company. This is a rather volatile stock, usually moving > 3% per day, and with winter approaching, a Canadian Express, with plenty of cold and snow in the forecast, can lift the stock rather nicely into the new year. The stock has no dividend, but a conservative trade, like DEC 11 Covered Call @ 9.73, offers 53% annualized return for a 36 day hold.
Bridget: ...
$CVX - new high
$CCJ - breaking out of squeeze and downtrend

Bearish:
$D - broke below the recent low that last time I failed the 200MA. Multi month downtrend stil valid
$LNT - same similar pattern. XLU is breaking down
$MOMO - falling out of squee ...
coldevinc: @Bridget $WVE $BGNE $ASGN $AGX $OLLI $GHL $FCAU $CCL $HZN $GE $MACK $FL $CVX $CCJ $D $LNT $MOMO $NTES $PEP $KO $PNW $POST $PG $O $EWZ $WR Thank you, on the ball as always!!!
traderbren: $CVX - Analyst Actions: Morgan Stanley Upgrades Chevron Rating to Overweight vs Equalweight, Raises PT to $130 vs $113
michaelH: @traderbren $CVX its also breaking out
janner0814: ...
$COP/ $PSX/ $CVX - trying to break out
$PPC/ $HRL/ $DF/ $RTSN - getting ready for the holidays?

AT SUPPPORT:
$BGS - right at 200MA
$ATEN - right at 200MA
$MOMO - at a good buy point
$XBI - at 200MA
$MO - moving up off support
$FCX / $X / $AK ...
champ: $CVX up 4.8% and $COP up 4% ....both have been climbing all morning. $XOM down today 0.78% but has now move up about $2 off the low..... great for traders....
Wolf: @champ $CVX $COP $XOM Sold my $CVX @104.81 and bought 106 calls for next week. Also day traded the bounce for $1 gain. Will buy back this afternoon if it presents a good price improvement.
champ: @Wolf $CVX $COP $XOM - I'm still holding $OAS $DVN and $COP plus other that I have been posting on but I'm not really happy with them at this time.
Wolf: @champ $CVX $COP $XOM $OAS $DVN Holding $CVX (calls) $BP $CVI $ETP $GUSH $USO $XLE $UNG. I guess $FCX has some oil component as well.
JJT1: @champ $XOM I noticed the BB very tight, as in Squeeze, On all three, $CVX, $BP, $XOM.
Wolf: $USO BTO Weekly 11.50 puts @ .04. Will insure my long position in $GUSH $XLE $CVX $BP $USO
champ: $CVX @ $102.50 - New Spec long day trade.....has been acting well today.
champ: @Alexandra $T - I have been watching...but I don't like the markets at this point ....chopping around too much for me. I posted near the close that I took profits earlier and some small losses on most all of my stocks today. I did keep a few. I do li ...
Wolf: @champ $VXX $SSO $USO $XLF $TNA $UWTI $DB $XOM $CVX $DVN $ERX $VXX BTO weekly 34.5. No momentum today.
champ: @Wolf $VXX $SSO $USO $XLF $TNA $UWTI $DB $XOM $CVX $DVN $ERX --- Not bad....I'm long $UWTI and $UCO ...WTI-Oil should climb even more because of this storm. Sold most of my oil names....took profits because they all make good moves and I will get back in...but I'm still holding $WLL $NBR and these long term stocks $KMI $ALJ and new position last week in $NAT. I double up on $WLL this morning because of Pete on Fast Money....said something is going on and it looks like he's right.
champ: @Wolf $VXX $SSO $USO $XLF $TNA $UWTI $DB - Good luck with your Father-in-law. Yes, Oil turned and I also sold some of my big oil stocks $XOM $CVX $$DVN and $ERX...but kept a few others.....could go back in on Monday. I said oil could take us down and it sure did ....profit takers on the close and I was one. I also sold $TNA and $SSO but this was a great day. Have A Great Weekend EveryOne!
Bridget: $CVX $PSX $MRO oil stocks are moving lower today
champ: @Bridget $CVX $PSX $MRO - $USO - $WTI -Oil ...the EIA weekly petroleum data will be released @ 10:30 ET in 7 minutes and then we know more on the direction in Oil....saying could move the markets....along with oil....had Great #'s last week but we had a build last night in the API # of a build of 1.439 min barrels.....I'm hanging on and I'm ready for either way....up or down.
Alexandra: @CHAMP Do you think $KMI and $APA are good long term holds as long as they stay in their BBs? Or is it better to have $XOM and $CVX? Or totally diff ones to get exposure to oil.
champ: @Alexandra $KMI $APA $XOM $CVX - On Oil remember ...OPEC has called for a special meeting on 9/26-28th ...no one really known whats going to happen at that meeting ...so your guess is as good as mind but I'm still holding $KMI $NAT $ALJ and my new position in $APA because of the news that I posted about.... the large Oil and N-Gas discovery and I'm surprise that APA has not moved up a lot more by now....I don't really know whats holding it back at this point....this was a huge discovery....take a look at that news and see what you think.
JJT1: @JJT1 $XOM And $CVX has also tagged upper BB and now above.
1993dean: Dan what do you think of $CVX
Bridget: @1993dean $CVX volume is dropping off here so I'm weary of this breakout. Watch for a increase in volume for confirmation of this move.
beltrader: @Bridget $CVX Hi Bridget, This could be a stupid question, but how do we track the volume intraday to see if the breakout is going to hold or not?
Bridget: @beltrader $CVX Use a 30 min or 1 hr chart of the volume with a 20 period MA and see if the volume is consistently staying above that after the open. Check out $WFT or $CONN as an example for today and compare it with $CVX.
beltrader: @Bridget $CVX OK got it. Thx!
issues: @Bridget $CVX $WFT $CONN for such a beautiful and athletic young lady, how did you get so smart on stocks? No, I'm not just being nice but I am really curious. I'm getting old and still learning but you are young and have so much knowledge. Did Dan tell you what to write? How did you learn this stuff? Are you investing?
Bridget: @issues $CVX $WFT $CONN Thank you so much for the compliment. I got interested in technical analysis about 5 years ago. I have always loved data analysis and pattern recognition (yes I am a jock and a nerd). I learned under a different mentor before working with Dan and did a lot of both real money and practice trades to learn the art of trading. That is the real difficulty! I am really good at reading charts but still struggle with the trade execution sometimes. Dan has helped me a lot with this but it still takes LOTS of practice. I work independently from Dan but we share ideas regularly. I'm glad that you have found my ideas helpful :)
Bridget: ...
$MRO $CVX $XOM $APC- oil still looking strong
$EVH - breaking down
$CLX - breaking down, would buy puts but not great spread
$BHI - nice move after a flag, good long calls candidate
$NAT - possible double bottom on weekly
$WFT - nice breakout of con ...
Aragorn: @Bridget $CLVS $MDXG $AIRM $WBA $CCC $TSCO $MRO $CVX $XOM $APC $EVH $CLX $BHI $NAT $WFT $CONN $REN $AXP $JMU Again Thanks
issues: @Bridget $CVX $WFT $CONN Yes, it's true. I read every one of your posts very closely. I think you are absolutely on target most of the time. The only hesitation is that for Long Term Holds, only God knows, right? I remember months ago you said $MNST wasn't a good LTH. You probably were right but I held and held and still am holding. For me deciding which are the best long term holds is the hard part. You are skilled/knowledgeable/ humble and very convincing. Please keep putting your ideas in the forum, ok? You are indeed a vital part of our monthly payment to SMM!
traderbren: $CVX - back above the 50 dma
AB: $XLE $CVX - long puts
Alexandra: Is anyone selling puts on $XOM or $CVX or anything ?
Alexandra: @janner0814 $XOM $CVX Thank you for responding Janner. I wonder why Monday's are best for selling options. Monday's are bad for buying options ? Or are you saying Monday's are best for messing around with options.
Alexandra: @champ $AMZN Thanks Champ. Any thoughts on $XOM and $CVX earnings ?
champ: @Alexandra $AMZN $XOM $CVX - I think they both Might beat but I have NP and If I had positions in these stocks and if I wanted to swing into earnings....I would only be swinging 10% - 20% max of my position size, into earrings...I'm not really a gambler...I would never swing any more than that. LOL
Alexandra: @Forexpro $XOM $CVX thank you Forexpro. I will study this and try to learn it. You're the best. 🙂
AB: $CVX - Below the 50 dma, sold half yesterday, bought puts to hedge the rest today. I want to keep for the dividend.
Alexandra: @champ $USO I keep waiting for a good day for oil. We are due for one. I wonder if $XOM and $CVX will run up or down before earnings on Friday. I guess if oil goes down all week then yes. I've got a nice cushion and I'm in long term. It'll be interesting to watch.
Aragorn: @Alexandra $USO $XOM $CVX Alexandra oil seems heavy look at the charts of USO XLE OIH XOP only UNG looks ok nd we are in a heat wave and we use a lot of energy from Natty Gas, so why look here. OIl can go much lower especially if more of our domestic oil starts being pumped, so this just may be the chop around going on but do not jump too early and if you do protect by size position or stops. If you want in early wait for an inside day or a hammer after they took it down hard or the 5ema a move above that for an early start, I prefer 8 but if you want a possible early jump Woodman like he 5ema
Alexandra: @Aragorn $USO $XOM $CVX Thanks.
champ: @Alexandra $USO $XOM $CVX - Really hard to say...as you know it's all about the price of Oil.....need to keep you eye on it. If it has a clean break thru $43 say down to $42.50 and then if it breaks $42 or so ...energy names could get a big spike down even further ...is my guess but know one really knows... at this point. It's trying to hold $43. LOL
Alexandra: Is anyone selling puts on $XOM and $CVX?
Forexpro: @Alexandra $XOM $CVX Hi, Alexandra, Yes, in $CVX, a bull put spread structure, with the Sep 100 puts as the short leg. Down 1.50 per contract on the day, not nearly as bad as my remaining position in RDSB. :) Hope that you've had an excellent day, despite your distractions; all the best!
Alexandra: @Forexpro $XOM $CVX Thanks Forexpro. What's the long leg ? How does BPS work?
Forexpro: @Alexandra $XOM $CVX

Hi, Alexandra,

Let's start with a short put. The maximum return is the amount of the credit earned. For a CVX Sep 100 put, the bid at the session's end was 2.19. Downside risk is, hopefully theoretically, to zero, so with a 10 ...
Visit the Trading Forum to join in the discussion.
| | |
| --- | --- |
| Stock Price | $USD 114.71 |
| Change | 0.12% |
| Volume | 4,337,460 |
Chevron Corporation provides administrative, financial, management and technology support to U.S. and international subsidiaries that engage operations of petroleum, chemicals, mining, power generation and energy services.
Request Video of CVX
Already a member?
Sign in here.
Earnings
January 26th, 2018 - 2017 Q4 Earnings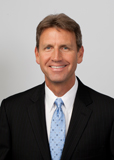 Dan Fitzpatrick
Stock Market Mentor gives you EVERYTHING you need to succeed in the market; all in one place. How easy is that? Dan Fitzpatrick and his elite community of traders share trading ideas, strategies and much more. Dan Fitzpatrick--a world class Technical Analyst, trading coach and regular CNBC contributor--gives you access to all of this with a 14 day FREE membership. Get started TODAY and start trading better TOMORROW with the following premium content:
Nightly video Strategy Sessions with a game plan for tomorrow
Got a stock you want Dan to look at? Just ask.
Patent pending video alerts instantly delivered to you when one of Dan's trading signals is triggered. This is not your typical price alert. This is a short video explaining the action you need to take to make money. No more "Woulda, coulda, shoulda"
Access to over 51,500 stock analysis videos
Access an ever expanding library (51,500) of educational videos that will save you time and make you money
Join a team of friends and traders that have one thing in common; a burning desire to succeed.

Become a Member Today!
Gain immediate access to all our exclusive articles, features, how-to's, discussion group and much more...
Satisfaction Guaranteed!
Your Stock Market Mentor membership comes with a 14 day, no questions asked, 100% money back guarantee!