Camping World Holdings Inc. Class A Commom Stock (NYSE:CWH)
Bands Volume 200 SMA 50 SMA 20 SMA Videos Alerts Articles Events

bRobert: $CWH setting up
bRobert: $CWH squeezing. High revenue growth. Long
bRobert: $CWH' bounce continues. RV play
rah: @bRobert $CWH - darn, hate my day job.... back to work!
bRobert: $CWH low risk entry from support. High growth RV play at discount. Saw ads on World series.
sierramp: @bRobert $CWH Bad news already baked in. They are buying up RV co's. Good potential. I have a small position.
bnnybklyn: @sierramp $CWH some excitement baked in too though since they have been the first ever presenting sponsor of the entire MLB Playoffs since the ALCS/NLCS. They Sponsor Nascar also.
rah: @champ $CWH - Thanks for the comments. You do make a good point and I will watch for the morning action. $CWH is down a bit pre-mkt. rah
rah: @champ $CWH - "the selling could be over" - it seems so. I did watch the open (until I got busy at work). Your recommendation to watch for the turn was BRILLIANT, but that is all I did - watch it. If I did buy, that position would now be up about 3% creating a new cushion (albeit in a larger position). For now, I am in a rather flat position and less uncomfortable. I am still holding and on the plus side. Thanks again for your comments. rah
champ: @rah $CWH --- Great.... and I know that its really hard to take advantage of the drops if your unable to be at your trading desk full time... because the risk is way to high because you can't sell at entry or add....Thanks for the nice comment but your only right when it works and I feel really dumb when it doesn't but I'm around to sell my mistakes immediately...no hope trades allowed, in the forum. LOL
rah: @champ $CWH -Just got stopped out in the last minutes of the day. Watched it, but decided let the market suggest a better action for me. Only a tiny additional loss. Like today, there will certainly be a tomorrow. Still an interesting observation.
champ: @rah $CWH ---- Yes, your right because the stock is still not acting very well..on a up day, for the markets. However, it looks to me like, that stock holders and Spec day traders were at work today...and loaded up and then sold their positions, most ...
rah: @champ $CWH #1 #Always #TradingPlan #anytime - Don't apologize for going on (and on). I was the self-proclaimed king of the SMM long posts several years back (you may even remember). Most, I am sure, was read as chat from a talkative newbie, but it d ...
rah: $CWH (Camping World Holdings Inc. Com CL A) – SECONDARY OFFERING of Class A Common Stock by Selling Stockholders – the headline that sucked the profits out of my position.

I read a little about the types of Secondary Offerings and the m ...
bsafriet: @rah $CWH Shares look like they priced in the dilution today — your analysis is spot on. Very few reports are resulting in upward price moves, most are moves to the downside. Sounds like you are close to even in the position with no profit cushion. If that's the case, I'd exit at first opportunity. If you still have some profit, set a tight stop and sell into any rally. I don't think the market is going to give you a 2 week pass. Hope his helps.
rah: @bsafriet $CWH - Thanks for taking a look; Yes, it is a tremendous help that my analysis makes sense to you. I am now at even and will take your advice. I presume there could be some additional downside "reaction" and there is little penalt ...
champ: @rah $CWH - The announcement of the secondary was yesterday, after the close.The time to sell was yesterday in the AH's or this morning after the open. It #Could really be to late to sell, in the morning, the drop has already occurred, unless you thi ...
bRobert: $THO $WGO $CWH $BC . $PII . $HOG Recreational vehicles working
bRobert: $WGO $CWH $THO Contining to work . Riding upper band.. Even HOG working off the bottom
bRobert: $CWH nh
bRobert: $CWH Breakout . nh. Play on RV .
bRobert: $CWH Target . $55
bRobert: $CWH breakout continues
rah: @bRobert $CWH - Last 5 weeks of volume pretty impressive, not really letting up and price rises. Sounds like Dow Theory stuff. Price follows volume.
bRobert: $CWH Watching for next step up.
rah: @bRobert $CWH - added to full position today. I think this is the beginning of a next step up. New ATH today
bRobert: $CWH nh. ADX >20. IPO strategy
bRobert: @rah $CWH Agree. Great chart. .Weekly breakout. High targets. Have overweight position.
bRobert: $BC . $PII . $POOL $CWH $RICK BC flag . Target $65. PII . setting up for touch /go . with 50d. Weekly flag. High upside targets POOL . low vol pullback /retest . CWH . High growth play on recreational vehicles. Holding stock. Walking higher Rick . Squeezing . High growth. Cheap valuation
bRobert: $CWH Flag Will add above $41
bRobert: $POOL $JOUT $BC $MBUU $PII $CWH POOL trigger. target 120+ Boats floating higher JOUT BC MBUU MCFT PII next leg up CWH will add on resumption breakout
Junior1: @bRobert $POOL $JOUT $BC $MBUU $PII $CWH Pete Najarian was touting $PII last week on FM
bRobert: $JOUT $BC $MBUU $CWH Boating working. CWH breakout watch. Play on WGO THO
bRobert: $CWH NH IPO strategy Pin action from WGO ThO. Long
rah: @bRobert $CWH - Was also was waiting for a pull back, missed $37 - but ok. Started looking following the recent hurricanes. Everyone now (still) is a winner, including my $40 entry. More a vote of confidence in CEO Marcus Lemonis (a fan of the TV show "The Profit") and the belief that some of my cash will be safe in his care. ADX remains positive (trending up). Volume with price up today. Using TOS, Price Zone Oscillator and Volume Zone Oscillator method. An interesting set of oscillators with well defined trade rules, today the buy long signal, showing another period of accumulation is beginning. EOD volume looked good. Method not signalling overbought on the weekly chart. Figured I would try it out. We use to call this a blue sky trade. We will see. rah
bRobert: $CWH Provides RV insurance and services, Nice weekly
bRobert: $CWH AAA services for RV. . IPO strategy nh. Growing earnings/revenues. Nice weekly. Looking for pullback
cmac: @Bridget $WGO I guess peak auto is also peak RV ? $CWH and $THO same industry, same chart
Bridget: Notes: Sell off in Retail, not where you want to be long: $ROST $ANF $RL $LB $EXPR Sell off in RVs following cars: $WGO $THO $CWH Breaking higher: $NXPI $CX $SWN $CHK $TOT $LLY $COG $BAX Further pullbacks in $AAOI $OCLR $FNSR $FN $KMT set alert at $40 $EBAY set alert at $34.50 $CHGG spiked on upgrade
Bridget: Notes: Stocks I recommend buying on this pullback: $WB - stop at $49.50 $X - stop at $35 $TWLO - stop at $31 $AON - stop at $115 Stocks that are working: $MRK $BA $PNW - ER this morning $AKAO $MMM $AMT - ER 2/27 $MON $MO $DGX $JNJ $CGNX $HII $CMS $ORCL $PAYC Breakouts: $EXC $T - almost $COR $PEG Possible Shorts: $HDS $CNX #IPOs working $TELL $CWH $BIVV $TTD $BL
woodman: @Bridget $WB $X $TWLO $AON $MRK $BA $PNW $AKAO $MMM $AMT $MON $MO $DGX $JNJ $CGNX $HII $CMS $ORCL $PAYC $EXC $T $COR $PEG $HDS $CNX $TELL $CWH $BIVV $TTD $BL #IPOs Nice post. Thanks.
drmike54: @Bridget $WB $X $TWLO $AON $MRK $BA $PNW $AKAO $MMM $AMT $MON $MO $DGX $JNJ $CGNX $HII $CMS $ORCL $PAYC $EXC $T $COR $PEG $HDS $CNX $TELL $CWH $BIVV $TTD $BL #IPOs Thanks, Bridget.......very helpful.......
Bridget: $CWH #ipo at a new all time high after coming out of a cup pattern.
stox:
Bridget: @stox $CWH #ipo I think so. This also looks like phase 3 after the breakout on 2/9. Earnings aren't due til March. After some sideways consolidation to allow the 50DMA to catch up this looks ready for the next leg higher. I would just start with a half position or less though in case we get a handle to this cup, then you might be an opportunity to buy closer to the 50DMA.
pookie: @Bridget $CWH #ipo i dont think earnings date is confirmed yet, i see various estimates from tomorrow to 3/9. just saying.
Bridget: @pookie $CWH #ipo That is a good point. Something to be aware of.
Bridget: Notes: Healthcare stocks were the story today. $XLV is going parabolic IYT - moving higher. Airline stocks up on news from Berkshire Hathaway $CAR $MGM and $GDDY - report earnings and could be good 59 min trades tomorrow $WIX - web services company, earnings today, hit new all time high Dumpster Diving - $HTZ $TEVA $ENDP $INSY showing some life and coming off the bottom $EDIT - won patent case $WCN - garbage stock breaking higher $NRP and $NRG - Vol Squeeze breakouts IPOs at new highs- $ASIX, $CWH, $BATS
Bridget: $CWH $LW $BATS #ipos that are working
Bridget: otes: Oil is up: I like $XOM and $ANW, most all other gapped and reversed today Media buyouts are big news driving the prices in names like $FOXA buying $SKY, $VZ possibly buying $CBS, and $T buying $TWX IPOs at their highs $CWH $LW $BATS $XLP consumer staples are starting to recover. $JNJ $GIS $CLX $XLU is also looking promising Trash stock are looking good: $WM and $RSG $COST and $HON both moving higher after small flag patterns Health Care stocks doing well: $DGX $MRK $PFE $WCG $UNH
Bridget: $CWH #ipo new all time high and seeing some decent vol today. I like this here and looks to be going higher.
Bridget: ...
$CWH - #ipo new all time high
$LW - #ipo new all time high
$LITE - #ipo nearing a breakout
Bridget: #IPOs $VSM - breaking out of a cup and handle $GMS $NOVN $CWH $HPE $ASIX $KNSL- new all time high $PI - breaking out today, near the all time high $AIRG - bouncing off the 50MA after a pullback, good volume
Bridget: @woodman $FRTA $BL $GOLF $CRSP $IRTC #IPOs Also, $LW, $ELF, $TUSK $CWH and $KNSL
woodman: @Bridget $FRTA $BL $GOLF $CRSP $IRTC $LW $ELF $TUSK $CWH $KNSL #IPOs Thanks.
Bridget: $CWH $WVE $ASIX #ipo still working
woodman: $CWH - #IPO at all time high.
Ralph0172: @Bridget $HDSN $HAS $KERX $PZZA $HZN $INTU $LOCK $PNW $DB $FNSR $CWH $CSRA $ICON $DSW $BIG $ANF : Thank you for the Notes. Always appreciate your input.
ROSEY: @Ralph0172 $HDSN $HAS $KERX $PZZA $HZN $INTU $LOCK $PNW $DB $FNSR $CWH $CSRA $ICON $DSW $BIG $ANF @Bridget . DITTO.
Bridget: $CWH "W" pattern on the daily and about to hit a new all time high. #ipo above its ipo opening price.
bwcarnation1: @Bridget $CWH #ipo now that's a W!
Bridget: ...
$CWH - IPO hitting new all time high on good volume
$CSRA - IPO finally making a run higher

XRT:
$ICON - retail company breaking out on the weekly chart
$DSW - inverse head and shoulders on the weekly, ER on 11/ 29
$BIG - big break of the downtrend ...
Tim S: EARNINGS BEFORE THE OPEN: $ALKS, $AMCX, $ANSS, $BBEP, $BBY, $BDBD, $CECO, $CHS, $CIE, $CNSL, $CQB, $CWH, $DANG, $DATE, $DYN, $EPL, $FIG, $FRO, $FWLT, $GCAP, $GTI, $HII, $IQNT, $IRDM, $ITC, $KSS, $LAMR, $LKQ, $LPI, $LTXC, $LXU, $MYL, $NRF, $NTI, $NTLS, $NXTM, $OCN, $PLL, $PQ, $RDC, $RTI, $SFY, $SNAK, $SRE, $SRPT, $TD, $VAC, $VRX, $WAC, $WEN, $WIN, $WNR, $WPX, YRCW
Tim S: Notable earnings before Wednesday's open $ABMD, $AUXL, $AVA, $CHK, $CLH, $CNP, $CSTE, $CWH, $DUK, $DVN, $END, $EZCH, $GEO, $GGS, $HCLP, $HFC, $HSNI, $HSP, $HUM, $KELYA, $LAMR, $MGA, $MMC, $NAVB, $NPSP, $OGE, $PKD, $PNK, $POM, $POWR, $POZN, $PWE, $RL, $SBGI, $SKYW, $STRZA, $SUNE, $SUSP, $SUSS, $TAP, $TLM, $TSRA, $TWX, $VG, $VOYA, $WRES, XEC
Tim S: Notable earnings before Wednesday's open $AME, $AMSC, $AOL, $ARIA, $AVA, $AVT, $CLH, $CRZO, $CWH, $DUK, $DVN, $EZCH, $FXCM, $GEO, $GOLD, $HFC, $HII, $KCG, $LXP, $MITT, $MMC, $MOLX, $MPEL, $NAVB, $NCT, $NICE, $NWN, $POM, $RL, $SBGI, $SCLN, $SMP, $SUNE, $TTI, $TWX, $VOYA, $VRX, $WCG, $WRES, $XEC, YRCW
ghan74: $CWH - seems to have gapped up 37% this morning and holding I have a small position in my REIT position. I must nave bought it outside discussion in this forum since I can find no mention of it here. Anyway since I am so uninformed i will just take my profit thank you very mucu
jdaniels: $PBI, $CWH @jsn2138 - I like you word "patience" and agree whole heartedly. I remember bring this stock to the forum at that time. I had at the time been a long term investor in the name. This company unlike Kodak saw the problems facing them and ...
spect80709: Long $RGR, $CWH and $NOK. If $NOK maintains its upward trend I will add.
spect80709: $NOK, $CHK, $AIG and $CWH have been doing well lately. I am long these stocks and if they continue to perform well I will look to add on weakness.
spect80709: Long $VNM, $CWH, $RGR, $AIG and NOK. They all seem to be doing well today in a weak market.
spect80709: RGR- Bought this stock back in early November and is performing very well and I would like to add to my current position but it seems over extended. Any comments would be appreciated. I have been Long Guns and Gold. I also bought $CWH seems to be acting better after the #dividend cut.
Big D: Quick check on Earnings After the Close, today Wednesday or Before the Open tomorrow, Thursday: $ABC, $ABX, $AFFX, $AHT, $ALKS, $ALL, $ANSS, $APA, $ARIA, $ARQL, $ATK, $AVG, $AXS, $BBG, $BCE, $BLT, $BMC, $BRY, $BYD, $CACI, $CBM, $CBOE, $CCJ, $CEVA, $CI, $CJES, $CLDX, $COHR, $COT, $CRIS, $CTRX, $CVC, $CWH, $CZR, $DRE, $DX, $EEP, $EL, $ELLI, $END, $ENH, $EPD, $ESS, $ESV, $EXAS, $EXH, $EXTR, $FBN, $FCH, $FSLR, G, $GAS, $GBX, $GEO, $GGC, $GGP, $GNK, $GTAT, $GTIV, $GTLS, $GWR, $HEES, $HNSN, $HOS, $HSC, $HSH, $HT, $INCY, $IPI, $IRC, $IRDM, $IVZ, $JKHY, $K, $KEG, $KRA, $KRO, KSWS, $LBTYA, $MD, $MDU, $MET, $MPC, $MRGE, $MTG, $MUR, $NBIX, NGLS, $NIHD, $NPSP, $OCN, $OIS, $PDCE, $PEG, $PES, $PKD, $PMTC, $PVA, $PXD, $PXP, $RGLD, $RGR, $RRD, $SE, $SFY, $SHOO, $SM, $SNE, $SNI, $SPR, $SU, $TDC, $TE, $TEVA, $TMH, $TREX, $UNM, $UPL, $UTHR, $V, $VC, $VICL, $VMC, $VNR, $VNTV, $WNC, $WNR, WPI, $XOM, XYL
scorpino: ARR- looked like buying $CWH was good idea the other day...that didn't work out so well ;-)
scorpino: $CWH, was hoping to hear your take on this for confirmation. Should have listened to jdaniels when he first bailed. :-) I swear, every time i try to take a position for long term buy and hold it goes south...genetically wired to lose ;-)
silveraz: $CWH @jdaniels & @peterd Thanks to both for their timely posts last Tuesday re. $CWH conference call. I was able to exit my small position at $15.90. It is now trading around 15.12, not a small move for a #yieldhog. @Bob
wildfire3d: @jan2138 - $CWH - thanks, following you out.
scorpino: $CWH @silveraz, yep I shoulda listened.....:-(
jdaniels: $WIN @svengali98 - I believe so or I would not own it. I was the first I believe to mention $CWH going into the stock as the div looked safe, but after listening to the earning call and also following this company for years, I was also the first to say I believe the div was going to be cut. When I'm wrong, I'm wrong and try to correct it.
jdaniels: $CWH @scorpino - See my post from yesterday or better yet go listen to the earning call for yourself
scorpino: $CWH @jdaniels, yes I read the posts yesterday, still interested to hear jan's view in addition, I agree with you it doesn't sound good and the chart confirms that for now...but i'm so often wrong no matter how confident I am of my interpretation. Does not diminish in the least the respect I have for your opinions and viewpoint also, much appreciated.
jdaniels: $CWH - Yield hogs - Scaling out of this one, after listening to earning call, I believe the div is going to be cut soon. Probably why the big gap down 8-8 which was earning day. Normally do not add to positions without first listening to the call. My mistake. Hate to sell at the bottom but the fundamentals for this one no longer meet my criteria. Sold 1/2 of position
peterd: $CWH - From the conference call transcripts. With the weak leasing market conditions, declining occupancy in a $CAD payout ratio above 100%, many investors may question the security of the company's #dividend rate going forward. Obviously, the stock price for the company has indicated that the market anticipates a possible #dividend reduction, because the #dividend yield has been over 10% for almost a year. Given all these dynamics and unless market conditions start improving meaningfully, it may become necessary for the Board of Trustees to adjust the #dividend rate during the next couple of quarters in order to retain more cash flow as we increase occupancy at our properties in the future.
peterd: $CWH - This high yielder is getting the stuffing knocked out of it. Any thoughts?
peterd: $CWH - Anyone see any news on this $HOG and why it is down so much?
jdaniels: $CWH - I'm watching this one also and will probably add if I get a chance. Late to my desk this morning. Added at 15.79
jan2138: Latest List of Hoglets: I have added $OXLC, $CWH, and PBI. I have sold $TCAP which continues to run up in spite of the very high premium to $NAV (book value). However, the yield has fallen to 8.30 which really is marginal at best. I have also sold OT ...
jan2138: $CWH @perimeg: I'd really be interested in what he has to say. edit: $CWH cut to sell from Hold by Stifel Nicolaus.
peterd: $CWH - Missed the low but have a starter position at 16.50. Had meetings this morning. Was waiting for the bounce. Oh well.
perimeg: $CWH @peterd...see my 3:34 pm post
jdaniels: #yieldhogs @Karl - I'm invested in 12 different one's - I consider a full position to be somewhere between 5-6% and a yield hog has to have a yield of more than 7% depending on what sector it is in. I currently have 1 in Consumer discretionary 3 in Telco 3 in Energy 5 in Financial 1 in Industrial My three largest are $AGNC 4.72% $CWH 5.03% $NAT 4.69%
jdaniels: $CWH - Earning reported this morning, not great but stock held its recent low. Adding to position #RHRN. highyielder
farview: $CWH Yield Hog CommonWealth Reit is down 7% today on earnings, looking at the earnings report how does one figure out if they have enough free cash flow to support the #dividend. I took a very small @tracker position last week. Is it time to add or exit. @Paul
jdaniels: $CWH @farview - I added this morning when it held it's recent low. Obviously I jumped in too early as it did not hold the recent low. Although I don't like the price action I'll keep watching and find a better entry to add. This is the only company that I trade that is a reit that actually owns and rents commercial building and not a company that borrows and lends and collects the spread. Although they cut there #dividend payout back in the real estate collapse (first qty of 2009), they have raising it in 3Q2010. Companies do not like to cut dividends and they would not raise it without the confidence it could be sustained. I expect it to raised again soon.
jan2138: @bybyjanice: yield on most of the etf's are too low for me. I think diversification should be important to an investor who is dabbling in mtg. #reits and #reits. As far as #reits, I would stick with those investing in and managing commercial properties sucu as $CWH which happens to have a great yield. VTR's yield way too low for me. Allocation? You mean allocation of mtg. #reits vs. #reits or of both vs. other sectors?
jdaniels: $CWH @jan2138 - @Dana do you have any knowledge on this highyielder? I'm long and it has been building a base for over a 5 month period.
jan2138: $CWH @ jdaniels; I did not, but I did some research and like what I see. #Dividend history has been consistent @ .50c qtly. since they did a reverse split in 2009. #Financials indicate they can cover the #dividend with room to spare. It's a reit that invests in and leases commercial properties. In order to be sure to stay on top of it, I have entered @ 18.68 taking a small percentage of a full position into which I would scale over a period of time. Also, earnings are coming next week, and I want to see how they are doing currently before adding more shares. Also, I would feel more comfortable adding at what I see as support on a div. adj. chart, i.e. the 50 day sma or 18.01. Thanks for bringing it up.
jdaniels: $CWH @jan2138 - Thanks for the response @Dana. I also entered PBI. Very similar, basing for 3 months, triple bottom, reported earnings last night (up 6.8% today but was over 10% earlier ), ex div 8-8. You may want to take a look?
jdaniels: $TCAP @jan2138 - Thank for the reply Jan, my power company had a planned scheduled power disruption and have been without power for the past 2 plus hours and have been feeling stressed without being able to see or hear todays market. As for $TCAP, I ...
rcline: ...
#REITs: $LXP, $CWH, $DRE, $CBL, $GGP, $BDN, $OHI, $PEI, $FPO, CSA
Yield Hogs: $PSEC, $ETY, $EXG, $AOD, $BGY, $PNNT, $FSC, $NRF, $VNR, LINE

The is no particular order to the listing. All stocks trade on average over $2M of volume a day. If you gr ...
jververis: ...
New 52 week lows include: $ACW, $ADM, $ADVS, $AEIS, $AF, $AFAM, $AFL, $AGII, $AGO, $AIG, $AKAM, $AKS, $ALL, $ALNY, $ALR, $AMCC, $AMED, $AMKR, $AMSC, $ANAD, $ANR, $ANW, $AOL, $ARAY, $ARC, $ARI, $ARRY, $ART, $ASEI, $ASIA, $ATHX, ATPG, $AUO, $AUXL, $AV ...
Visit the Trading Forum to join in the discussion.
| | |
| --- | --- |
| Stock Price | $USD 40.89 |
| Change | 1.26% |
| Volume | 388,880 |
CommonWealth REIT is a real estate investment trust, which is engaged in the ownership and operation of real estate, including office and industrial buildings and leased industrial land.
Request Video of CWH
Already a member?
Sign in here.
Earnings
February 27th, 2018 - 2017 Q4 Earnings
March 8th, 2018 - 2017 Q4 Earnings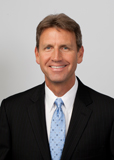 Dan Fitzpatrick
Stock Market Mentor gives you EVERYTHING you need to succeed in the market; all in one place. How easy is that? Dan Fitzpatrick and his elite community of traders share trading ideas, strategies and much more. Dan Fitzpatrick--a world class Technical Analyst, trading coach and regular CNBC contributor--gives you access to all of this with a 14 day FREE membership. Get started TODAY and start trading better TOMORROW with the following premium content:
Nightly video Strategy Sessions with a game plan for tomorrow
Got a stock you want Dan to look at? Just ask.
Patent pending video alerts instantly delivered to you when one of Dan's trading signals is triggered. This is not your typical price alert. This is a short video explaining the action you need to take to make money. No more "Woulda, coulda, shoulda"
Access to over 53,800 stock analysis videos
Access an ever expanding library (53,800) of educational videos that will save you time and make you money
Join a team of friends and traders that have one thing in common; a burning desire to succeed.

Become a Member Today!
Gain immediate access to all our exclusive articles, features, how-to's, discussion group and much more...
Satisfaction Guaranteed!
Your Stock Market Mentor membership comes with a 14 day, no questions asked, 100% money back guarantee!