Facebook Inc. (NASDAQ:FB)
Bands Volume 200 SMA 50 SMA 20 SMA Videos Alerts Articles Events

Forexpro: Re: Markets Hi, Friends, The E-mini futures, which had been in a downtrend for the day following the news that the business advisory councils are being disbanded, bounced back on the release of the FOMC minutes, but not sufficiently to reverse back into an uptrend. They are now fairly sharply lower. I made an ill-fated purchase of $ZION this morning, along with, thankfully, short calls. I have now exited that trade for a small loss; ditto a net long position in $FB, while taking nice profits in $XME and a tiny gain in $PYPL. Waiting for the smoke to clear once again. Here's hoping that your day is going well. Let's not risk Dollars to make nickels. All the best!
DAN: $AAPL $AMZN $FB $XLF etc...note that a lot of stocks are hitting their prior highs and failing to break through. This is to be expected. Careful about getting sucked in at the top because you think everything is OK. Kim Jong Fat isn't going to bomb Guam, but that's not enough to push equities to new highs. There is still plenty of supply. By the sparse presence in the forum, it's apparent that folks aren't really trading this...and that's not a bad thing. --Dan
bRobert: $FB Strong Fib support in the 166 area. Possible Fib extensions to $172 and $177 . Long calls/leaps
ROSEY: @DAN $AAPL $AMZN $FB $XLF Thanks : )
DAN: Good morning. Futures are down this morning as the North Korean situation starts to matter. I haven't been positive on gold because I just haven't seen much movement. However, it's starting to perk up, so I think it's worth mentioning. A move abo ...
Hank1: $SPXL $BABA $V $CURE $LABU $BA $TECL $FB ... sold down these positions (80 to 100%) to raise cash and protect profits. Now is not the time for being Nacho Libre. Raising stops on aerospace and defense stocks. 60% cash in my trading account and I'm wondering if its too low. In any case, looking at this pull back as another potential opportunity.
JBed: @Hank1 $SPXL $BABA $V $CURE $LABU $BA $TECL $FB I'm 75% cash, don't think it's too low. The geopolitical situation is too uncertain.
ROSEY: @DAN $GLD $MDY $IWM $FB $AMZN $NFLX $GOOGL $AAPL $NVDA $AAOI $PI $LOGM The comments in the A.M. are so helpful in direction of the day and then the nighttime videos help so much also, but you already knew that. Thanks Dan.
DAN: @ROSEY $GLD $MDY $IWM $FB $AMZN $NFLX $GOOGL $AAPL $NVDA $AAOI $PI $LOGM Hey Rosey. Thanks very much for the great feedback. I'm glad the combo is working for you! 8-)
DAN: Good morning. It's not a big surprise that the market is set to open higher this morning. Why isn't it a surprise? Well, because the market is open today; and that's what the market does. And we need to run with the bulls while the bulls are runn ...
Geewhiz: @DAN $FB $AMZN $AAPL $NFLX $GOOGL $BA $GS $MCD $UNH $CSCO $KO $VZ Digging deeper into the diamond mind. $FFWM BTO @ 17.35 Thank you for the not so crowded trade area.
bRobert: $AAPL $FB Adding from position of strength to leap calls in both names. Holding stocks. going higher long term
humble: $FB @DAN I didn't get a chance to view last night's strategy session........was curious DAN if you are still in the SELL/SHORT camp for FB after yesterdays earnings?
DAN: @humble $FB No. I close that short. I made a modest profit, but the stock is just slowly drifting lower and there's always a risk that the stock reverses higher -- like $BIDU is doing.
DAN: ...
If you look at stocks like AAPL, they're popping on earnings...but not holding their gaps. Various stocks like $BA and $ILMN (totally different industries) break out and then keep going. But they are the exceptions, not the rule. And even the hig ...
champ: @DAN $BA $ILMN $BIDU $NFLX $FB ---- I'm not carry very many positions and taking profits on zig-zags and even in my $PXD trade, if they give me their $$$ I'm going to take them...this Market can really chop you up...I agree with everything that you said and Thanks for the heads-up on $VZ this morning and now I expect... that you will comp my next bill.
humble: @DAN Thanks DAN! $FB you mentioned in the strategy session to sell or short this puppy.......Would this be an exception to "hold" over the earnings or are you fading your trade before earnings. This would help me confirm my possible actions.
DAN: @humble $FB I wouldn't short FB over earnings. I can't envision shorting anything over earnings. That's just always a very high risk action to take. I would consider shorting a stock AFTER they reported earnings and if the stock looked like it just hit an exhaustion/capitulation move. But in a bull market like this, you've got to make sure you don't look for big profits on shorts. Rather, I think you are best to keep your goals modest and take profits when you've got 'em.
Bridget: Earnings moves today: $CMI - gap down, broke the trend $RCL - set new high and now consolidating above breakout point $SHOP - same here, holding above $100 $UA - new 52 week low $ETN - pullback to 200dMA $S - strong move after the open $LL - gap and run to new 52 week high. Very extended $CGNX - big gap, inverted hammer on today $APD - squeeze breakout Earnings after close or tomorrow morning: $AAPL $FEYE $GRMN $HLF $PAYC $COHR $XLF looking good, $C new high $ALLY working $FCAU is holding up well while $F and $GM are falling $FB - consolidating for now $IDXX - looks like short set up $MHK - slowly moving higher after earnings
Iceman: #FANG plus others another shot across the bow? $TSLA 323.34 -11.73 $CMG 342.36 -8.14 $AAPL 148.39 -1.11 $NFLX 180.81 -3.23 $FB 169.07 -3.38 $GOOGL 942.85 -15.48 $AMZN 989.15 -30.89
cmaxwel1: @bigbartabs $FB (They hired 40% more staff last year). They are in growth mode still. No position, but have held many times before.
Robert1965: @DAN $FB did close the positions bought in AM in the PM or wait until the open
DAN: @Robert1965 $FB NOt sure what you are asking (you posted after the market opened). I sold into this buying pressure today. I now have a bear call credit spread on FB...though I am keeping it on a tight leash. Market strong...and the strongest stocks are still strong.
bigbartabs: @cmaxwel1 $FB ... I cover all my FANG stocks by buying one ticker... $TQQQ A pretty large position.
billybob_jethro: @derek308 $QQQ $SMH $XLE $ERX $PSX right around 12:15 PM the machines kicked in. Other than $FB tech is dropping like a rock and would not be surprised for this to close at a low.
DAN: The wheels are coming off the wagon today, and I h ave closed all of my long trading positions. The Transports are down 3%...which is a LOT. FedEx ($FDX) and UPS ($UPS) look like they are rushing to make deliveries to Antarctica. (Too late to shor ...
optionswealth: $GOOGL & $NVDA also took their dive at the same time today, after $FB & $NFLX
optionswealth: $FB came with in ~1 of filling the gap from the earnings pop. Wish I thought to sit there and wait for a pop to jump in.
bigbartabs: $FB must have released less than robust earnings. Else just selling the news.
bigbartabs: $FB ... Now looking like $158 was a buying opportunity...
CHOFF: @bigbartabs $FB - reported very good numbers beating on top and bottom line. Market is waiting to hear more in the conf call in 45 mins.
DAN: Good morning. We're looking at a flat open as traders wait for earnings numbers from:

Monday: $HAL, $APC, $ARNC, $HAS, and $GOOGL
Tuesday: $MCD, $GM, $AMGN, $CMG, $CAT, $T
Wednesday: $FB, $F, $WFM, $KO, $BA
Thursday: $UPS, $CMCSA $MA, $TWTR, $VZ an ...
hawk327: $FB Sell to open Aug 170 calls @ 3.20 on portion of my long term. Has had strong run and don't think it will go much higher and hold. Any thoughts?
optionswealth: $NVDA $FB $DHI All opened down but headed up immediately. Watching to see if the coming back to test shows that is a bottom or a continued move down.
optionswealth: $FB What's with FB and 165? It has been higher, but it has hit this level and moved down more than once. Anything I've missed. It isn't making it back to that previous high yet and 165 is the stop as it sits here moving sideways, basically. The lows are getting higher since hitting the high. Not a big burning question, just thinking out loud.
bRobert: @optionswealth $FB Options expiration today
optionswealth: @bRobert $FB Thanks, That hadn't crossed my mind today.
bRobert: $Fb Massive bet on upside move in Fb . Large amount buying in the Sept $175 - 200. Call spread.
grcjr: $NFLX $FB $NVDA $MU - was focused on $NFLX (closed what I had left .. so it should bounce now ... yup) and then noticed a number of other charts also looking similar.
stevef214: $FB Aug $155 calls stopped out for nice profit
CHOFF: Upcoming FAANG earnings reminder: $GOOGL July 24 $FB July 26 $AMZN July 27 $AAPL Aug 1
sierramp: $FB Jan Koum, Director, sold $576M in last 4 days. That seems excessive.
bRobert: $FB Fib target 170. Long calls
basicind: $FB FB in flag pattern?
basicind: @DAN $FB are we still piling on?
bRobert: @basicind $FB Blast off pattern. Was a flagpole . Measured move from breakout to pole . 160 - 155 . = 5 + 160 = 165. Raise stops
CHOFF: @bRobert $FB - careful; this tends to crush earnings consistently yet the stock drops 3 out of 4 quarters for several days/weeks. Hope this time it's different. NP - can't justify entry, but want some.
bRobert: @CHOFF $FB Earnings 7/26 . Use appropriate risk management. Puts are cheap . Take partial profits. roll calls out etc.
CHOFF: @CHOFF $FB whoops, I had another ticker up when I looked at wrong earnings date. Yes, I suspect $FB will run into earnings next week. After earnings is a crap shoot.
Lynda: @optionswealth #Holding This is funny, I've been struggling since this morning with the same issue. I ended up lightening on $FB but I still kept some shares.
optionswealth: $FB I had a reply to my post but I want to answer it on both forums. I could choose to close out $FB but July options expiration show it should get pulled toward 165 which is fine, it just made it over that level, and options for Aug are most prolif ...
champ: $FB HOD and ATH ....this is a breakout and it could go much higher....just have to wait and see ....I'm still holding.
bRobert: @champ $FB Shot through 1.618 fib extension like butter.($162.6) 2.618 fib extension = $170 Potential target (not necessarily in a direst shot)
Bridget: #Notes: $XLK - health care bill dead $HUM $CI $AET $UNH down, but $ACHC holding nicely $IBM - reports after hours $JNJ - bullish engulfing $CZR - breakout, $MGM also looks good $EROS - breakout $TRU - breakout to new high $V - making a run along with $PYPL, ER on 7/20 $RTN - has room to run, ER 7/27 $FB - new highs with many other tech stocks $TTMI - close to new high $RH - another new 52 week high $JD - W pattern $HCC - #ipo working $TRVG - working $AYX - ipo working $CMG - getting crushed again on news
optionswealth: $DHI $FB $NVDA $AAPL $XBI is trying to break above 80, $DHI is trying to break above 37, $FB is pausing after trying to break above 160, $AAPL is above its 50 dma on a month time frame and hitting its head on the 150 mark, $NVDA is working its way back to ~168.50 which is its all time high. It touched that high then fell dramatically last time. Everything looks healthy and constructive in each of these. Earning for these are close at hand.
stevef214: $FB STC Aug $145 calls for nice profit. Will look to reenter on PB.
bobbybwana: $BABA,$GOOS,$ESPR,$FB,$X,$SSNC I had a large cash position so I have made these purchases the last couple of weeks. Hopefully these positions work out.
optionswealth: $FB $NVDA $DHI $AAPL $XBI I took a look at these positions from the point of view of the MAC D Histogram because earnings are coming in all but the $XBI of course. Based on that the MAC D of $FB E 7/26 (12 days) $DHI E 7/26 MAC D downward slope Look at both again on Tues. $AAPL Look at this again on TH E 8/01 MAC D Moving up $NVDA MAC D just beginning to move up. Look at this again on Thurs. I'm sure I'll look at these before day mentioned. I just can help myself LOL It does help me to get this in my mind so that I know some of my thinking process. I also look at the charts, etc. I wanted to look at these through the lens of the MACD I've regretted it when I don't pay attention to the MACD when I make entries.
Geewhiz: @optionswealth $FB $NVDA $DHI $AAPL $XBI Nice method of trading Good luck
DAN: $FB -- breaking out of squeeze (5 minute chart shows what's happening)
DAN: $VEEV $WB $FSLR $SPWR $FB -- these are all working today, gang.
cmaxwel1: @DAN $VEEV $WB $FSLR $SPWR $FB (add $OLLI)
DAN: @cmaxwel1 $VEEV $WB $FSLR $SPWR $FB $OLLI OLLI working too...but it is testing resistance now, between $43 and $44. But you know I like Ollie.
Vehid: @DAN $VEEV $WB $FSLR $SPWR $FB Based on the pattern that we witnessed recently, is it fair to say a sell off is expected and we should ready with tight stops?
DAN: @Vehid $VEEV $WB $FSLR $SPWR $FB I wouldn't say a "selloff"...but many stocks are certainly at the top of their ranges. In this market, I'd always suggest keeping fairly tight stops. Not so tight that you're almost sure to get stopped out...but tight enough so that, if you are stopped out, your day isn't ruined.
Robert1965: @DAN $VEEV $WB $FSLR $SPWR $FB Nice call on $FB
DAN: @Robert1965 $VEEV $WB $FSLR $SPWR $FB Thanks, Robert1965.
optionswealth: $FB This is a perfect example of two sides of the trade. I've had Facebook for a while waiting for it to breakout. I knew earnings were close but being away from home I couldn't remember exactly when so looked it up and wherever I looked it said today after the bell. I've had breakouts that failed and moved back into the channel a number of times lately and not trusting the breakout or holding over earnings, I sold at the very price you suggested as a limit. It has gone higher today, but under the circumstances, I don't regret selling for a profit. I can always get back in at a good opportunity. Finally home and happy. This was an OMM options trade.
mharps: @optionswealth $FB I have $FB at July 26. I dont think it's today
optionswealth: @mharps $FB It isn't today. I looked after I got home. I'm out now so I didn't retain it in my memory as to when it is. Better safe than sorry. I do find that my phone app it nothing compared to working from my laptop, but in a pinch, at least I'm connected.
stevef214: $FB I tried to add yesterday but my bid did not hit. now today up again but its the third day. Now I am wondering if I should wait until it BO > $155.50 or so. @Dan or anyone have any opinions?
Bridget: @stevef214 $FB I would not buy today on day 3. Wait for a breakout or a pullback to the 50dma, for a short term trade.
Nepenthe: @Bridget $FB I know we might be splitting hairs on a price for a breakout, but what would you consider as an alert? I'm looking at two, 155.59, the high on 6/9, and 156.50, the high on 6/26. Today I took some off once it breached 155 just to be safe, yet I keep a core position for either of your scenarios.
Bridget: @Nepenthe $FB I would use the $156.50 as the most recent level of resistance. A break above that would be a good sign for movement higher.
Nepenthe: @Bridget $FB Duly noted. Thank you.
stevef214: @Bridget $FB OK, that's what I had planned but good to have some other input. Thx
bRobert: $FB Strongest of fang. Attempting to reclaim 50D Higher lows. Looking like ascending triangle. Long Leap calls
captron: $FB - Added some to the long term holdings. Stop @ 147.50.
optionswealth: $FB $XBI These charts look the same this morning. They dropped and now basing, if that base for today holds.
Mpower27: @optionswealth $FB $XBI FB has average volume of 17m. Half hour into the day it's already at 16m. I do not see what news brought out the action.
Junior1: @Mpower27 $FB $XBI I see volume at 4.45 Million for the day
optionswealth: @Mpower27 $FB $XBI The chart doesn't look much different than the NDX. I posted yesterday about where would the money come from that was going into financials. I think it is coming from Tech. If a fund has been holding tech and financials are now moving in such a positive direction, it makes sense they would work toward a balance of their portfolios with this opportunity.
Mpower27: @Junior1 $FB $XBI I think what I was looking at was something that had not updated from yesterday
basicind: @DAN Are you adding to your $FB today?
trader123: The technology bloodbath resumes, the bears have taken control again. Let's hope the bulls can make a stand soon. Watching $AMZN $FB $GOOGL
JJT1: $FB Bought $FB Jul 145 calls when FB at 150 ish and 50 day SMA. In the money, small and spec.
DAN: @basicind $FB I actually sold my facebook today. Since I just bought it yesterday, I'm ok with just selling it for a small loss. I don't think there's a risk of it getting away from me. Weak market.
Vehid: I have been in Facebook since 2007 and never seen it so empty lately. Not that many active friends there. Mostly moved to Instagram and other platforms. I cannot convince myself to have a long position in $FB. I think it is in a rough path. Maybe because of being overloaded by ads, or simply because the taste is changed in people does not want to share there. I know that it is still very popular outside North America but not sure if $240 billion market cap can be justified by the current fb environment that I see. Maybe it is just my friends and anybody else is using it. Anyway, my intuition says that $FB price won't go much higher. Well, this #newbie can be totally wrong!
bnnybklyn: @Vehid $FB #newbie Been on FB since 2007 as well - use it more than ever. Notice more activity than ever. Have never been on instagram. From an article in Techcrunch 2 days ago - "Despite Facebook's size and age, at 17 percent its user count is growing as fast or faster than any year since 2012. And people aren't using it less either. In fact, 66 percent of Facebook's monthly users return each day now compared to 55 percent when it hit 1 billion. If the teenaged social network isn't as cool to teenagers any more, it's not showing in the big metrics."
Vehid: @bnnybklyn $FB #newbie So it is just my circle of friends. I love their user engagement and ad attraction methods. As soon as posting something on my pages, I receive notification to promote it and it is so easy to do it. Last two years used it for a ...
Mpower27: @Vehid $FB #newbie I have never been a big FBer but the people that used to post interesting stuff stopped as they graduated college. In general, the activity amount seems lower than it was and with stupid ads in between posts I don't care about, don't make me want to care about increasing my FB usage. They are trying to make a big push for video and as they tell me when I logged in recently, 2 billion people use FB. YouTube has over a billion monthly views so FB might be able to get sizable monies if they mimic youtubes video abilities like Instagram took snapschats best features.
Vehid: @Mpower27 $FB #newbie there is one difference between FB and youtube though, people, like my sis, make money by youtube so they produce quality videos. Not sure if that is possible in fb. Two billion users is really good number though. Anyway, I love whatever I can make money from and FB has not been one of them recently! Neither long nor short. Well, the whole tech is screwed at this moment.
DAN: @Vehid $FB #newbie Hey @Vehid $bnnybklyn $Mpower27 Great convo about $FB. As most of you know, I'm not a big facebooker...so I don't have any personal experience as to whether it's more or less active these days. But I did learn a lot by reading your exchange. And @Vehid -- doesn't matter if you're a newbie or a 10-year veteran. All opinions and thoughts are welcome here. No such thing as seniority here. The posts speak for themselves, and I'm glad you're here. 8-) Have a good evening everyone. Dan
Nepenthe: @DAN $QQQ $SMH $AMZN $FB Dan, shouldn't that be "long of?" Or maybe "in?" Or "about?" I'm so confused. And might $MSFT be one of those? A bit below the 50ma, and but a tepid bounce back to it. I'm stalking. . .
DAN: $QQQ $SMH $AMZN $FB -- we're seeing an oversold bounce in the Nasdaq. The semiconductor stocks are also rebounding. I'm long FB, AMZN, AMAT, and a few other tech names.
DAN: @Nepenthe $QQQ $SMH $AMZN $FB $MSFT I clarified by just deleting "on". I never use "long of". The only person I have ever heard say "long of" or "short of" is Dennis Gartman. And I strive to avoid any comparison or similarity with the Commodities King.
Nepenthe: @DAN $QQQ $SMH $AMZN $FB $MSFT Yes, my reply was but an effort to mock that strange semantic construction of his. An attempt at an early morning jest. Perhaps I should have left well enough alone, as I had no intention of questioning or mocking your use of the preposition. Good fun intended, and I hope taken so.
DAN: @Nepenthe $QQQ $SMH $AMZN $FB $MSFT LOL. You can question/mock my use of prepositions any time you want. 8-) I knew you were kidding. ;-)
DAN: @Nepenthe $QQQ $SMH $AMZN $FB $MSFT I am often long of poor grammar.
Nepenthe: @DAN $QQQ $SMH $AMZN $FB $MSFT That's been a lifelong specialty of mine also.
Visit the Trading Forum to join in the discussion.
| | |
| --- | --- |
| Stock Price | $USD 179.00 |
| Change | -0.33% |
| Volume | 13,001,900 |
Facebook Inc operates a social networking website. The Company's products are Facebook, Instagram, Messenger, WhatsApp, and Oculus. Its products enable people to connect and share through mobile devices and personal computers.
Request Video of FB
Already a member?
Sign in here.
Earnings
January 31st, 2018 - 2017 Q4 Earnings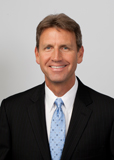 Dan Fitzpatrick
Stock Market Mentor gives you EVERYTHING you need to succeed in the market; all in one place. How easy is that? Dan Fitzpatrick and his elite community of traders share trading ideas, strategies and much more. Dan Fitzpatrick--a world class Technical Analyst, trading coach and regular CNBC contributor--gives you access to all of this with a 14 day FREE membership. Get started TODAY and start trading better TOMORROW with the following premium content:
Nightly video Strategy Sessions with a game plan for tomorrow
Got a stock you want Dan to look at? Just ask.
Patent pending video alerts instantly delivered to you when one of Dan's trading signals is triggered. This is not your typical price alert. This is a short video explaining the action you need to take to make money. No more "Woulda, coulda, shoulda"
Access to over 51,500 stock analysis videos
Access an ever expanding library (51,500) of educational videos that will save you time and make you money
Join a team of friends and traders that have one thing in common; a burning desire to succeed.

Become a Member Today!
Gain immediate access to all our exclusive articles, features, how-to's, discussion group and much more...
Satisfaction Guaranteed!
Your Stock Market Mentor membership comes with a 14 day, no questions asked, 100% money back guarantee!