Facebook Inc. (NASDAQ:FB)
Bands Volume 200 SMA 50 SMA 20 SMA Videos Alerts Articles Events

DAN: Good morning. Just a quick note today. The market is opening a bit lower this morning as we move into the busiest time of the earnings cycle.

I think the most important thing to focus on right now is the obvious strength in energy. Oil is now b ...
Gary: ...
18. $FB – managing legs on IC separately at OMM?
19. $ALRM
20. $ILMN
21. $TWTR
22. $FEYE
23. $SPAR – Seems weak today. Any reason? It's still in a base building process. Really needs to tighten more


nestorsch1: @baronp0329 $NFLX are you sure this is about $NFLX? The prices don't seem to match... Maybe $FB?
baronp0329: @nestorsch1 $NFLX $FB - You're right. My bad, that was the FB BuPS I was referring to. But I also closed the NFLX BuCS May 300/320 Calls, opened at 7.40 and closed at 9.15. Being very careful and locking in profits.
Junior1: $FB kinda sorta Bearish Engulfing on the daily. Is it time for BeCS's?
phgruver: @Junior1 $FB ...uhm, so far, it's an inside day. It has yet to take out yesterday's low of 163.25. This is indecision.
DAN: $FB -- best exchange of the day:

https://www.yahoo.com/news/um-uh-no-zuckerberg-not-keen-reveal-own-000253566.html

The exchange between Durbin and Zuckerberg gets to the heart of the issue. But for the most part, the main issue is simply ignorance ...
infocus: @DAN $FB I also saw that exchange yesterday between Durbin and Zuckerberg. It was immediately clear to me what Durbin was getting at. Sure, Zuckerberg didn't want "the world" to know where he stayed last night. Even though he sort of weaseled (no offense to weasels!) around before answering the question, the inference should have been obvious to anyone watching.
indigo1948: @DAN $FB - your comments are "spot on"as concerns the users of FB. I am not an active user and rarely look at the site but believe you use any form of social media at your own risk. If you are unconcerned about your personal information and have no problems in sharing it then "buyer beware" and do complain about invasion of your privacy. One must question whether any form of social media is truly "safe" as far as the use of your posted information. I cannot see the outrage because I cannot see why private information would be posted but perhaps I am just out of touch with the modern internet usage.
coldevinc: @DAN $FB Well said!!!
gig1: @DAN $FB Frankly this privacy issue is very overblown by grandstanding Congress people. No millenial in the US or abroad cares about this privacy issue. Facebook will continue to be a good long term investment.
debeers: $FB-Zuck testifies today about how sorry he is and about how it was his responsibility" blah blah blah".
What i want to see is his flop sweat as he explains in all his boo-hoo sorryness exactly when he evolved from calling the users of his sit ...
tri2insite: @debeers $FB $LVMUY $JWN You had me at elemosynary ( I mean lost me)
debeers: @tri2insite $FB $LVMUY $JWN ---When I can use 1 word, I do. Meaning is not for profit.......NOT what you want to see in a stock.
infocus: @debeers $FB $LVMUY $JWN eleemosynary - excellent! Word of the Day.
billd: $FB - Anyone else thinking about selling a BeCS into this strength?
Wolf: @billd $FB Zuck is testifying in front of congress. IMHO anytime you have politicians involved anything could happen.
traderbren: $FB and $TWTR - enjoying a nice pop for a trade.
Wykeman: $OLLI nice volume...NH..holding. sold $FB nice cA-ching!!
DAN: $FB -- you guys know how I feel about Facebook, so I won't go into it here. But in reading some of Zuckerberg's testimony, and reading the transcript of Sandberg's mushy interviews, is anyone getting the sense that there is a real danger here? Is F ...
Remington: @DAN $FB Have to watch out for FTCcoming in here,,,, This is something that is real risk after Net Neutrality is gone, my own strong opinion from what I have heard from attorneys much smarter than me Internet Bill of Rights comes to play here possibly because of all the speech restrictions and monitoring of the content on social media... what it does to the stock I can't say but I believe it might change the biz model in some way over time.
Remington: @Remington $FB and now Senitor Cruz is talking about it
gwenzee: @Remington $FB Applaud Cruz for bringing up FB biases.
Remington: @DAN $FB No Dan you HIT the issue right between the eyes great shot!!!
DAN: @Remington $FB All that data collection is very scary. When combined with the misbehavior of the government relating to FISA applications, lying, etc., it's easy to paint this picture:

If you have ever....EVER...surfed porn sites or sent out one il ...
martyrb3: @DAN $FB I'm on Facebook, and check once a week. Like seeing friend/family posts and posts from music groups, even some recipes. I permanently turn off any specific friend postings once they offend me (political of course), but have kept my account. BUT, I just found out they can use facial recognition to find me tagged in anyone's pictures! Too much! It remains to be seen if I stay on, but for now, I've deleted all pictures.
DAN: @Remington $FB ;-0 Just shooting in the general area of the target...and hoping to hit something.
gwenzee: @DAN $FB This is a "free" service. Zuck said that they do not receive $$ from advertisers. Question....how do they make money? Did I miss something? He only want to teach the world to sing in perfect harmony. Right? So many naive people. Frightening. And....if your 6 yr. old is now using "kids" facebook it's OK because no one is mining that info. Does anyone really believe all of the BS?
BobbyG: @DAN $FB I could not agree more, thanks for that. I'm a little on the younger side, so I think I'm screwed in the last chapter. I don't have a FB but I think that puts me as an outlier. Its like no one uses mosaic theory anymore...The dots are easy to connect.
shoredriver: $FB Why is he not under oath?
infocus: @DAN $FB I couldn't agree more. I'm 73, and still think most people take their privacy for granted. I like your "smoke" analogy, but prefer the one a terrific trumpet player once told me, "Hey kid, if you play a wrong note you can't suck it back into the horn". I can live just fine without the "social media".
Bob E: @DAN $FB For several years now I too have been thankful that I am in my 60's (65)! I think it is mind boggling that people are blind as to what is happening. But as the saying goes "There are none so blind as those who will not see!" IMO
gwenzee: @shoredriver $FB He is under oath. Done before the TV coverage began was stated.
DAN: @martyrb3 $FB YEah, I understand. And I'm definitely not judging people who use FB. The utility is very very obvious. It's a great resource for keeping in touch with your friends/family, etc., in ways that you'd otherwise not be able to do. I kno ...
DAN: @infocus $FB That's a great analogy. I'll steal it for my own personal use. LOL. If you play a wrong note on the piano, you can't shove it back in the piano and shut the lid.
shoredriver: @gwenzee $FB Several sources stated he was was not asked to, and since it was not shown I do not think he was.....
Remington: @DAN $FB Well when you don't have CIVIC courses being taught in schools anymore you don't feel the value of a constitution and the freedoms it affords. The nature of our great country... scary and Im 47 so I feel it and cringe when I listen to this dog and pony show with the puppet masters swinging their tongues for votes
DAN: @gwenzee $FB Facebook doesn't know they're mining it. They'll only discover that they are mining that info after someone else discovers it and makes it public. Then the Scumbergs will discover a "glitch" in the programming that "inadvertently collected data that they shouldn't be collecting." Seriously..........does anyone NOT see what's happening? But here's the real rub: The politicians are NOT going to really dig deep into this because they know that Facebook, Google and Twitter can tweak their programs and screw with any politician who threatens their livelihood. And if you think this is NOT a concern, you are an innocent waif with twinkling stars in your eyes.
traderbren: @DAN $FB - I don't think you are missing the Big picture. A lot has been swept under the rug, just we've witnessed with $EFX (which was more egregious than $FB in my opinion). Had Zuck come out within 24-hrs of the incident, I don't think the media ...
Remington: @Remington $FB especially when half of them if not all have taken BIG $s from this company and every company that dances in this 3 ring circus, waiting for them to ask he if flew a private jet to DC LOL
Wykeman: @DAN $FB Don't get me started on Eric Schmidt.. Lost a boat load of $$ when he was CEO of Novell many moons ago. He personally near destroyed the co. Worst CEO ever IMO. Was floored when Google hired him. Dumb as dirt.
gwenzee: @DAN $FB And his tap dancing continues.
grcjr: @shoredriver $FB - Prior to the beginning of the session, CNBC reported that he was sworn in prior to entering the meeting room.
shoredriver: @grcjr $FB No pictures of it, I don't believe it....
gwenzee: @grcjr $FB Thank you. Thought I had heard the same thing. Don't know where Shoredriver got his info.
CHOFF: @gwenzee $FB - no, he said FB does NOT give data to the advertisers. They indeed make 98% of their revs from advertisers. The advertisers get to chose their target market criteria and FB runs the ad within their system never giving the advertiser the ...
petros06: Agree with you Dan. Scary stuff. At some point the info gathered will be used against good people@DAN $FB
CHOFF: @DAN $FB - Indeed!
infocus: @DAN $FB That's just as good, but somehow the picture, if you will, of someone trying to pucker up and trying to suck a sound back out of the air and into a trumpet, to me is a bit funnier. Take your pick and use freely! And by the way, the various snippets of Zuckerberg's testimony I'm now watching, remind me more of the way some of the recent presidential nominees behaved during confirmation hearings. I dare say he would never get away with these answers in a court of law. Of course, you know that better than I do.
gwenzee: @CHOFF $FB Did you not understand a redundant question? Yes, they receive $$ from advertisers.
CHOFF: @gwenzee $FB - No - the statement preceding the question was inaccurate...he never said they didn't receive $ from advertisers. Guess your humor was lost on me. Sorry.
grcjr: @DAN $FB - IMHO you are not concerned enough. Even a blog service like SMM/OMM running on Amazon Web Services (or whichever you use) could be suspect. Amazon must store, backup, archive the data and postings we all make. They likely use content data ...
martyrb3: @DAN $FB Thanks Dan! Very thoughtful response that makes a lot of sense. And yes, it's all about the predators, especially the government, in ways we haven't thought about. It got me thinking about my 250 connections on LinkedIn, which I don't worry about much. Will think about it. #offtopic... I went on LinkedIn and searched for "Dan FItzpatrick" just for the heck of it. Assumed you weren't on it. There are 402 "Dan Fitzpatricks" on it! LOL. PS. I know you are a great with the guitar. Check out Molly Tuttle.. "White Freightliner Blues" on Youtube. I see her posts on Facebook. Forgive the long post, but it is after hours.
Geewhiz: @grcjr $FB Probably did not want to say "So help me God" in front of digital media that could be tweeted and shared around the "community".
Remington: @DAN $FB you expressed how I feel and a lot of people I speak with feel.. Well done and I agree with almost all of what you said. Hence FTC 100% regulated ,,,,, and I don't like govt regulation or over regulation at all but this is way behind the curve (SOC MEDIA)
Remington: @shoredriver $FB I think it was negotiated for him to agree to come testify
optionswealth: @Bob E $FB I loved it when he was asked where he stayed last night and he didn't know what to say so the question was changed, would you want others to know where you are staying - privacy issue - and he said no he would not.
optionswealth: @Bob E $FB Sorry, but I would trade 65 for 40's even with all its problems. (-:
rachel: ...
10. $FB -- $170 is where supply lives.
11. $FARO – support at $57.
12. $CAMT – 93 RS. Solid growth (15% 3-5 years). Big looooooooooooong C&H.
13. $FIVE – breakout working.
14. $VFC – coming out of squeeze. Still techni ...
DAN: Good morning. Futures are up this morning, with the Dow set to open up 175 points, and the S&P up about 16 points. It appears that the 200-day moving average is once again holding up stocks, and I don't expect this to change for the foreseeable ...
1winkie: $PANW- working - Upper bollinger band walk Piper Jaffray sees $PANW as boasting bullish technical and fundamental outlooks. Cybersecurity stock Palo Alto Networks, from a fundamental perspective, has reported solid results and technically has reversed a major downtrend. On another technical note, the stock is showing improving relative strength. The stock has gained 34 percent this year. ...and with $FB in the news cyber security in focus
1winkie: $FB - was maintained as Buy at Jefferies, but the firm lowered its price target to $215 from $230. Facebook has a 52-week range of $138.81 to $195.32, and the consensus target price was last seen at $218.22.
grcjr: @1winkie $PANW $FB - see my posts from last week. At this time, I am expecting this stock to pause. It did not go into a 6%VS (only ~10.5%). Needed a bit more time to really squeeze and consolidate. I'm looking for a flag or a Phase 2 of the breakout .. or a move back to or through the 20dma. I have a starter position from last week. Now wishing I had waited. I like the stock, just not so much right now.
Gary: ...
COTD: $FB – Zuckerberg tomorrow/Wednesday. I would be surprised if there are surprises. The ultimate outcome of this is unknowable. Doubtful that the data facebook has will become MORE valuable.
Note: Selling into strength remains the be ...
traderbren: $FB -- acting well in this tape.
bsafriet: @traderbren $FB The only green holding in my trading account today.
Henry: Good morning Mentorville I'm seeing mixed headlines on $OLLI, either they lowered guidance or they didn't depending on which TOS headline you read. For the non-TOS crowd, some news headlines are just a headline and no story. SPY options are usually pretty liquid. Yesterday I bought the Apr 258 calls. The level 2 quotes and the mean price made no sense, with the bid being higher than the ask. At one point very early I tried to get out and my order didn't get filled because the actual trading range was different than what I was seeing on the screen. It was like trading $FB on the day it opened. I should have called, but I had other things to do yesterday and got out before the big move up.
Forexpro: @Henry $OLLI $FB Thanks, Henry, And, good morning. According to SeekingAlpha: "Shares of Ollie's Bargain Outlet Holdings (NASDAQ:OLLI) are down 4.96% in premarket trading after the retailer issues downside guidance. Ollie's sees FY19 revenue of $1.20B-$1.21B vs. $1.22B consensus and FY19 EPS of $1.65 to $1.69 vs. $1.71 consensus. Sell-side firms aren't helping sentiment this morning, with BAML moving to a Neutral rating from Buy." All the best!
Gary: ...
1. $FB – already factoring in Zuck's testimony
2. $AAPL – basing. Consolidating.
3. $AMZN – don't pay attention to twitter.
Growth Stocks:
4. $TRHC – High volume rebound off support. Stop would be below $35.
5. ...
debeers: $FB-Zuck appearing before Congress 4/11 FYI. He was"invited" to appear if an invite is the same thing as subpoena.
DAN: @debeers $FB LOL. Grab your popcorn for that one. Should be really fun (interesting) to watch.
bigbartabs: @debeers @DAN $FB ... Zuck... I wonder if he'll be hiding under his hoody?
traderbren: $FB -- NP, just an FYI -
Facebook ($FB) reports first-quarter results on April 25. Investors are watching for signs that advertisers are revolting following a data privacy scandal. Barron's last month called Facebook($FB) the "new sin stock&qu ...
Wykeman: $FB started a position today. $150 has held several times.
Wykeman: @Wykeman $FB and still have my $crox..which i have posted about several times.
DAN: $FB -- OK, this is really funny.

"Salesforce's Marc Benioff has called for Facebook to be regulated for some time at one point saying "I got in trouble with friends of mine at Facebook, who were calling me and very upset with me bec ...
indigo1948: @DAN $FB - the beauty of our democracy is that we make our choices - good or bad they are ours and we would not want regulation of those choices - nor should we require it. Time to move on from this topic.
Junior1:
bsafriet: $ANET $FB. Opened option trades in each today. Long the $FB Apr'18 $155 calls @ $5.65 and the Apr'18 $155/$160 bull call spread @ $2.37. Long $ANET Apr'18 $240/$270 bull call spread, entry at $13.62
Gary: ...
7. $FB – rangebound
8. $AMZN – still very heavy selling volume.
9. $NFLX – Still very extended.
10. $GOOGL – key break of 200-day MA
11. $NVDA – squeeze resolution to downside.
12. $AAPL – rangebound. Largest ca ...
debeers: $MA/$EL/$PVH/$XPO/ $BA--vs-$AAPL/$AMZN/$NFLX/$FB--forgot the year to date: as we end the 1st Q-$FB is not only down for the last 4 weeks, it is down for the 1st quarter of the year as well (-9.45%) ytd. Boeing, despite the occasional turbulence is up ...
debeers: $FB-Key dates and stats: $FB is down 13.73% in the last 4 weeks. While the co. doesn't report until 5/1, and there was a green candle today, the key date is 4/12/2018 when Zuck is due to testify before Congress. I think he should hire the best acting coach that money can buy and learn to fake sincerity. It is beyond belief that he is so dense or arrogant that he doesn't understand that people want to see contrition and immediate fix by staffing up to monitor hate or bullying sites not justification in the name of "well, I was just building my company".
debeers: $FB/$AAPL-The FTC will be looking for violations which by the way run 40,000 per violation per day. This is going to be an expensive proposition and Zuck, having been badly advised, does not seem to be clued in as to what to do to alleviate the pervasive sense that he doesn't give a crap. Loved that Tom Cooke blasted Zuck for treating his customers as his products to be bought and sold. Cooke was disgusted. I may have to get the phone after all..........
bsafriet: $FB. $FB pops 3.5%. The worse looks like it is over. No position.
Forexpro: ...
I haven't read anything this morning that struck me as likely to change the market price/earnings multiple, although one source (I think the Financial Times) noted that since $FB's troubles began in earnest, it has dropped USD 85 bn in market cap. T ...
Wykeman: $FB ...on the sideline watching this battle take place...vehemently trying to defend 150.
Wolf: $FB Despite the negative press, $FB seems to be tracking the $QQQ.
Amykris: RSI of $googl is 33, $fb is 26, $amzn 39, $nvda 38. I don't think tomorrow is the day with the long weekend, but there will be an epic buying opp (at least for a trade on the long side) coming in these horses. I gotta believe they will be a coiled spring when we get it. watching closely
CHOFF: @Amykris $googl $fb $amzn $nvda Volume will be lighter with folks leaving early before Good Friday/Easter weekend. When earnings start reporting in 3 weeks it will pull all of these up is my thesis. I'm sick of hearing about $FB and I bet the rest of the market is too by now. I think we get a slow rise in tech. $NVDA didn't make any less revenue because the market decided to have a tantrum over AV testing. That said, my guard is up and I'm treading lightly.
champ: @CHOFF $googl $fb $amzn $nvda $FB $NVDA --- The big players are always, just a click away. Shorts should cover, going into the weekend. #If there is any $$$$ to be made, it will happen tomorrow...is my guess. Always need to stay alert on these type of moves, on all of these stocks...because when they turn...that will be #Payday. Just saying...be alert.
champ: @PhilHarmonic #Markets --- Negative news on $FB, $AMZN, $TSLA $NFLX $NVDA and a few others the last few days is talking a toll on the Tech sector...$QQQ....and is rocking the markets but no real panic, at this point. Take Care and Have FUN!
traderbren: $FB - getting some traction RHRN.
Danzguy: $FB Facebook's Mark Zuckerberg planning to testify before Congress: report
optionswealth: #Tech What pulled down tech, $NVDA $FB? DOW & S&P sem to be holding.
Vehid: @optionswealth $NVDA $FB #Tech How about $TSLA?
optionswealth: @Vehid $NVDA $FB $TSLA #Tech $TESLA wasn't on my radar so it too.
JonSeale: @optionswealth $NVDA $FB #Tech Check out the tweeter ( $TWTR )... it broke below the 50 DMA and is looking top-heavy.
Junior1: @optionswealth $NVDA $FB #Tech #fastmoney Last night, "final trades" were buy $NVDA, $AMD, sell $MU... hmmm
bwcarnation1: @Vehid $NVDA $FB $TSLA #Tech might be down with $NVDA suspending autonomous driving could be why $TSLA down
bsafriet: @optionswealth $NVDA $FB #Tech $NVDA has suspended autonomous driving tests.
Visit the Trading Forum to join in the discussion.
| | |
| --- | --- |
| Stock Price | $USD 209.94 |
| Change | 0.89% |
| Volume | 16,054,500 |
Facebook Inc operates a social networking website. The Company's products are Facebook, Instagram, Messenger, WhatsApp, and Oculus. Its products enable people to connect and share through mobile devices and personal computers.
Request Video of FB
Already a member?
Sign in here.
Earnings
July 25th, 2018 - 2018 Q2 Earnings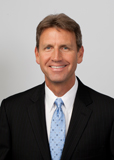 Dan Fitzpatrick
Stock Market Mentor gives you EVERYTHING you need to succeed in the market; all in one place. How easy is that? Dan Fitzpatrick and his elite community of traders share trading ideas, strategies and much more. Dan Fitzpatrick--a world class Technical Analyst, trading coach and regular CNBC contributor--gives you access to all of this with a 14 day FREE membership. Get started TODAY and start trading better TOMORROW with the following premium content:
Nightly video Strategy Sessions with a game plan for tomorrow
Got a stock you want Dan to look at? Just ask.
Patent pending video alerts instantly delivered to you when one of Dan's trading signals is triggered. This is not your typical price alert. This is a short video explaining the action you need to take to make money. No more "Woulda, coulda, shoulda"
Access to over 56,700 stock analysis videos
Access an ever expanding library (56,700) of educational videos that will save you time and make you money
Join a team of friends and traders that have one thing in common; a burning desire to succeed.

Become a Member Today!
Gain immediate access to all our exclusive articles, features, how-to's, discussion group and much more...
Satisfaction Guaranteed!
Your Stock Market Mentor membership comes with a 14 day, no questions asked, 100% money back guarantee!