Foot Locker Inc. (NYSE:FL)
Bands Volume 200 SMA 50 SMA 20 SMA Videos Alerts Articles Events

Workinman: $FL having a nice day
issues: @Workinman $FL doing well, maybe b/c of $SKX being on the IBD 50? Look at $LULU! this is the definition of a volume squeeze.
1winkie: ...
$FL was raised to Outperform from Perform with a $70 price target at Oppenheimer. Shares were indicated up over 3% at $51.50 on Wednesday morning.

$IMGN was started with a Buy rating and assigned an $18 price target (versus an $8.32 close) at H.C. ...
bsafriet: @1winkie $AET $AKS $AAL $AAPL $ALLY $ALV $BIIB $EA $ESRX $FIT $FL $IMGN $MCD $MET $NGVC $NKE $PFE Thanks for the updates!
ROSEY: @bsafriet $AET $AKS $AAL $AAPL $ALLY $ALV $BIIB $EA $ESRX $FIT $FL $IMGN $MCD $MET $NGVC $NKE $PFE DITTO. 8 )
optionswealth: @Iceman $ABX $CVS $ESRX $FL $FOSL $GILD $M $NOV $TAP $SVXY $UVXY $LB $NBL #OptionsExpiration #Monthly #Nov17 #FallingKnife What you do in trading is what I eventually aspire to do when my account grows enough to do so. (-8 Keep up the winning trades.
Bridget: #Notes: $XRT - big up day for once with $ROST $ANF $WMT $FL all moving higher after earnings. $ULTA $FIVE $OLLI and $LULU also moving higher $XLY - also breaking out to a new high $XOP - seems to have found a bottom after this sell off $TSCO - coming out of a cup and handle $KR - coming out of this base going into earnings $WGO $THO - breaking higher $NTES - huge move on increasing volume $CGNX - is this on the growth stock list? $MAR - working $PVH - breakout, ER on 11/30 $URI - new high on volume $CHRW - shot across the bow $CMI - back down at the 200dMA $AMAT $LRCX - failed breakouts $COPA - alert at $134.5 $GOOS - ipo hitting new highs
Iceman: ...
Plenty of #FallingKnife trades expiring ($ABC $CVS $ESRX $FL $FOSL $GILD $M $NOV $TAP) plus a few volatility positions ($SVXY and $UVXY)

Taking a nice gain on $LB that was acquired via Put assignment in August and going long one new stock $NBL. A s ...
bRobert: @Bridget $XRT $ROST $ANF $WMT $FL $ULTA $FIVE $OLLI $LULU $XLY $XOP $TSCO $KR $WGO $THO $NTES $CGNX $MAR $PVH $URI $CHRW $CMI $AMAT $LRCX $COPA $GOOS #Notes The best entry for CPA was on a bounce off the bottom of the descending channel. MACD and adx crossover . Weekly chart squeeze. Strong revenue growth. Long
Iceman: $ANF $FL – possible earnings plays
Iceman: $ANF $FL – #Earnings #OneDayWonders – Sold ANF Nov 17 2017 11.0 Puts @ 0.28 with the stock at 12.74 Sold FL Nov 17 2017 26.0 Puts @ 0.25 with the stock at 31.91
DrScience: $FL Down 20%, falling out the bottom on earnings; taking $NKE and $UAA with it. I have a long-term position in $NKE, currently covered calls. Will be watching to buy back the short calls "if" buyers come in.
DAN: $FL -- bought some this morning, with a stop at $35.70 (just below the intraday low.
DAN: @DAN $FL And that's that.
DrScience: @DAN $FL Market is punishing missed targets, 10X worse than those who just barely meet expectaions.
DAN: @DrScience $FL I see that, DrScience. That little oversold bounce trade was big on "oversold"...and not so big on "bounce." :-0
Vehid: @DAN $FL Bought at $36.20 with stop at $35.50
DAN: @Vehid $FL Nice tight stop on a very oversold stock. Guarantees a small loss.
PhilHarmonic: $FL I see support around $30.00. But it could take a while to get there. What a disaster.
Bridget: #Notes: Earnings moves today: $ALB - to support $VRX - gap and crap $MAR - still in channel $W - looking toppy, failed breakout $KORS $RL up big $ZBRA - IBD50 $PRAH - IBD50, breakout $SEAS - 59 min trade $MTW - this move is now over $TCMD - breakout $ESPR - breakout $EBIX - breakout Earnings after close: $DIS $PCLN $CBI - very high IVR $FOSL $ATHM Big turn around in the afternoon Retail continues to improve. $LULU $CHS $FL $GPS $TJX $WMT $JWN Oil continues to sink $OIH but refiners are holding $CVX $BP $COP $AAPL - breaking higher $BIDU - same $VG - up big today, new all time high, big volume $GSM - breakout $JHG - breakout $CIEN - at support $MDXG - close to breakout $DHR - breaking down further $GLNG - breaking down further
Bridget: #Notes: Earnings moves today: AAOI GPRO ATVI YELP WTW TRVG ANET PI ETSY Banks saw a bump this morning but then stalled. I like $KRE, $MS $BAC, and $JPM $PNC. Also, $ZION Internet stocks working: $W $ZAGG $YELP $GRUB $GRPN $XRT - retail recovering some $TGT $FIVE $PVH $DKS $FL $FOSL $TJX $HD $TECK - bought this today, nice uptrend $KBR - breakout, inside day, now moving higher. Target of $18 Currencies $UUP up and $FXE down $ESNT breaking out $AL - weekly breakout on earnings $HCC #ipo new all time high after earnings $GME - coming out of squeeze with earnings coming up $SAGE - break out $CRI - breakout short set-up $FNSR - this short is working $EW $ILG
Bridget: $XRT down big again today. Seeing $ROST $FL and $TJX hitting new 52 week lows.
Sher: $FL - My other spec. trade - Schedule 13G filing by Vanguard Group, yesterday (actual event date, 5-31-17) - 13+ MM share ownership, representing 10.06% of class - Long Aug. $60 calls...
Sher: $FL – Continue to add to Aug. $60 call position – Ave. cost/share now $1.25 (vs. $3.30) – Jumped in way too early (mid-plunge) – Believe bottom in for now – Low put/call ratios on both Vol. & OI (.29 & .43, respectively), so am comfortable with bullish stand on this one. $ON – Nice snapback from day's low – About to reclaim 20-day MA – Added to long July $16 call position. $X – BTO July $22 calls – Also short Jan. $22 puts – Stock squeezing since 5-23-17 – Steel index upward momentum continues. $UPS – Position add: July $110 long calls @ $1.40 - Missed adding to on Fri. when they were @ $.95 – Day 1 of phase 3, so expecting this one to easily recapture prior highs.
Sher: Squirrelly day - Rearranging the decks some… $MGM – Took profits on Aug. $32 calls – Not wanting to sit through phase 2 -However, T. Rowe Price filed an SC 13G/A (6.7% ownership), today, so will keep this one on my radar. $MOMO – BTC Oct. $35 puts while still profitable $ABBV – STC Aug. Aug. $57.50 calls for an 82% gain – Just taking profits, although today's negative press concerning Depakote (seizure/bipolar drug) may be cause for a pause - Another favorable verdict was awarded to a patient in IL and there are a slew of lawsuits on the horizons. $FL – Added to Aug. $60 calls @ $.80 – Total speculative flyer, here – Position is seriously below sea level - Encouraged by today's reversal. $WPX – Added to Aug. $12 calls @ $.30 – Same rationale as $FL - $RF – BTO Aug. $14 calls @ $.90
Bridget: @Sher $MGM $MOMO $ABBV $FL $WPX $RF I would ditch $FL and switch to $SKX or sell puts instead of buying calls.
Sher: @Bridget - $FL - Thanks for your input - Today's calls were a position add to reduce my per share cost - Despite the ridiculous plunge(s) of late, I believe a reversal is in sight, dim though it may appear - I hate retail (both shopping & trade-wise), but felt like the post-earnings sell-off in $FL was beyond maniacal – For me, I fare far better, "climbing out of an abyss", buying calls than selling puts and tie up only a fraction of the cost.
Sher: $CBI – This dumb thing is going to "0"! Position adds, late yesterday: $BABA – June $125 long calls @ $2.20 $EEM – July $41 long calls @ $1.15 $FL – Aug. $60 long calls @ $1.00 $KBH – July $21 long calls @ $1.20 $WPX – Aug. $12 long calls @ $.70 – Inexplicably insane reversal, today… The heaviest noose around my portfolio neck!
tri2insite: @Sher $CBI $BABA $EEM $FL $KBH $WPX I understand $CBI. See my post earlier today...
Sher: ...
$FL - Not real confident about this one catching any kind of a bid - Took a small post-plunge long call flyer (Aug.) which has yet to initiate any kind of takeoff - Surely athletic shoe sales will jump as summer ensues...

$X – Up 4.5% - Squee ...
Forexpro: ...
The Trader: "What Bad News? Market Surge Despite It All" – Quotes pundits on the ability of overseas economies and markets to help absorb what might otherwise be negative news on the U.S. front. "But European economic data ha ...
Sher: $BSX – BTO Aug. $27 calls @ $1.13, yesterday $EEM – BTO July $41 calls @ $1.08, yesterday $FL – BTO August $60 calls @ $3.30 following earnings plunge $UPS – 40+% Fib. retracement since 5-18-17 low – Still long June $105 calls
Lou: Came very close to getting stopped out of $FL this morning. Shares recovering nicely. Adding to starter position via short puts.
Bridget: $FINL is down on $FL earnings.
Lou: Enjoying a quiet but profitable day - unusual for me on a monthly Options Expiration day - I closed or rolled my ITM puts, am letting worthless ones expire, and per plan, am taking in a little $MGM (short 32 puts for a net per share cost of 30.81) and even less $MSFT (net p/s cost 67.22). Also, took a little flyer on $FL as a starter to help me keep track. Enjoy the weekend all.
mopick: @Lou $MGM $MSFT $FL Am also intrigued by $FL. Looks like a one-off event as far as their 'disappointing' earnings. Nibbling here.
Bridget: Notes: $BHP $RIO - both have similar charts and are at important support point. A move higher would be continuation of longer term trend or a breakdown is a continuation of the shorter term trend. $BIDU - has been consolidating for almost a year, looking ready to breakout $BP $MPC - still my 2 favorite oil stocks $YUM $MCD $KO - all working $CALA - breakout to new high $CORT - breakout to new high $DAR - breakout to new high $QCOM - moving higher with little resistance $XLNX - looking extended but still in solid uptrend $DOV - breakout of 5 month consolidation $NOC $LMT - both close to breaking out $SBUX - watch for $62 $GE $CBI $T - seeing a bounce after a long downturn $FINL - was down on $FL earnings
Lou: @mopick - $FL - we'll just have to wait and see how it works out. May be some time but I expect that in time it goes a lot higher. Enjoy the weekend.
DrScience: $FL Stock is in a VS, and company updated Q1 and full year outlook this morning to slightly down YOY. Traders not sure what to make of the news -- down 7% to up 2%. Should open above the 50 DMA. Earnings May 19.
zimzala: $FL, may be starting Phase 3 off the 50 SMA. Volume is weak.
DrScience: ...
Except in the stock market, that is. Equity investors still seem to see these policies gliding into place in the near future. As Fed officials said in the minutes of their last meeting, released Wednesday: "the recent increase in equity prices ...
Henry: $FL Yesterday the border tax was going to crush them today earnings are out and it's all better. Foot Locker ( FL) is up nearly 7% on Friday, after its fourth quarter results. The retailer said it earned $1.37 a share on revenue that rose 5.3% year over year to $2.11 billion . Analysts were looking for earnings of $1.32 a share on revenue of $2.11 billion . Same-store sales rose 5% in the quarter, while total sales increased 5.3%. Somebody is jerking my chain
issues: @driverdev I like to use "Lo cost" for selling tax loss to avoid "WASH SALE." For example I bot four 1/4 positions in $FL. The last buy was profitable but the others were at a loss. So I sold the Lowest cost at a profit and keep the other ones at a loss. Why? So I can buy more within the month and not violate the cost basis and trigger the wash sale. Get it? Now I can buy more FL since I have not sold any at a loss. Makes good sense and cents to me!
issues: $FL Could this be the start of something BIG? $FL big bounce off bottom. Still holding a few shares. Bought $OKS $GKOS sold $UA $SKX.
bwcarnation1: $FL down 14% on lowered estimates and comps down 3-5%
Henry: @bwcarnation1 $FL $FINL Finish Line in FINL FL is foot locker
janner0814: Retailers have the extremes in good & bads.... which is why the $XRT & $RTH are both meh😣! Point is, be in the better, uptrending retailers. 😊 $FL = #STEALTH rally. http://tinyurl.com/thinkdifferent1997
gmj: $FL anyone holding footlocker over into earnings tomorrow? I will sell sm pos by the end of the day. Since I'm selling that means you all can buy for the big upturn tomorrow morning. The market hates me when I hold over earnings. I just won't do it anymore ! Enjoy !
Bridget: $FL inside day after a breakout on an uptrending stock. I'll be watching this to see how it acts next week. ER on 11/18
Bridget: ...
$FL - 2 big moves on increasing volume heading toward earnings
$CVX - new high
$CCJ - breaking out of squeeze and downtrend

Bearish:
$D - broke below the recent low that last time I failed the 200MA. Multi month downtrend stil valid
$LNT - same sim ...
coldevinc: @Bridget $WVE $BGNE $ASGN $AGX $OLLI $GHL $FCAU $CCL $HZN $GE $MACK $FL $CVX $CCJ $D $LNT $MOMO $NTES $PEP $KO $PNW $POST $PG $O $EWZ $WR Thank you, on the ball as always!!!
numbers: $FL is trying to breakout, watching, $GDDY it set a new high got bounced back
orpheusredux: $FL strong. Approaching ATH of last year. Damn, Finerman kept recommending this and I was asleep.
gwenzee: @janner0814 $TIF $BBY $IP $PDCE $BURL $SM $AMAT $URBN $TTWO $CAVM $DSW $NTAP $DKS $SYMC $UNP $PX $FL $HRL This was most interesting. Are these stocks that you have owned? How did you find them? A scan or what?
janner0814: Eighteen stocks with positive moves following previous volatility squeezes: $TIF $BBY $IP $PDCE $BURL $SM $AMAT $URBN $TTWO $CAVM $DSW $NTAP $DKS $SYMC $UNP $PX $FL $HRL #ARAGORNchallenge: @Aragorn's request for members to come up with their own #ideas and #processes.
janner0814: @gwenzee $TIF $BBY $IP $PDCE $BURL $SM $AMAT $URBN $TTWO $CAVM $DSW $NTAP $DKS $SYMC $UNP $PX $FL $HRL Yeah just wrote a scan that identified BB squeezes with subsequent expansion patterns..... started initially with 4903 common stocks, then did my liquidity screen to take out the cheapos, left me with numerous good candidates...... ....eye balled the first 100 for positive momo patterns. The first 100 gave me these 18 hits. #ARAGORNchallenge: @Aragorn's request for members to come up with their own #ideas and #processes.
bwcarnation1: $NKE breaking out on vol... maybe off of $FL
NHBob: $FL Continues to move higher. HOD
Trixie: @DAN $ROST $NKE $UA $FL water out the end of the hose.. wkly looks like a vs to the downside.. 3yr wkly vol profile shows a whole in the volume to about 55ish..
Chris_P: Saw this on CNBC's website. I will be getting in $FL today. Foot Locker — Foot Locker will join the S&P 500 after the close of trading on Friday. The athletic footwear and apparel retailer will replace oilfield services company Cameron International, which is being acquired by Schlumberger. DCT Industrial Trust, a REIT specializing in industrial properties, will replace Foot Locker in the SK&P MidCap 400
martyrb3: @Chris_P $FL Am also getting in this one. Karen Finerman on Fast Money has plugged this one regularly in past couple of weeks. Tim Seymour likes NKE even though more expensive because he says they set the prices in that space.
debeers: $NKE@rck 89 and Bridget.If $NKE moved to another distributor, Footlocker would close A,lmost 40% of $NKE's biz in on their own website already and that biz is increasing, not decreasing. $FL used to drive much more of $NKE biz than they do now. If $NKE were in a bind, it wouldn't give a thought to squeezing $FL's testicles to make its own margins. I can't address your concerns or disagree with Bridget more vehemently than that.
debeers: $NKE/$FL-@rck89 & Bridget, one of the most important things I have EVER learned from DAN is that price trumps conviction. Today, $FL is down 3.52% and $NKE is up. $NKE will do well with or without $FL. $NKE's management is far far superior to $FL. Its the product not the place.
rck89: $NKE $FL @DAN @Dr. Science @Forexpro ALL Can somebody explain the price divergence between $NKE and $FL? $FL used to trade pretty much in tandem with $NKE for obvious reasons. Not the case recently. Why? Thanks.
rck89: @debeers $NKE $FL Yea, but the store's biggest sale items were $NKE shoes and related products, hence the historical lock-step. But maybe it's finally broken? Thanks for your comment!
debeers: @rck89 $NKE $FL--People are buying the shoes, not the store. Also NKE is doing more and more on its own website and cutting out the middleman. More and more website shopping and NKE is relentless in promoting its own brands on its site. Hope this explanation helps
TunaHelper: I'm tempted to short $BBW (Build-A-Bear Workshop) into this pop just purely for the irony. @Bridget - I like your put trade on $SBUX. Think $NKE and $FL may be good ones too add as well.
StockMarketMentor: A Price Alert has been triggered for $FL Foot Locker Inc.. Click here to view associated video clip: http://stockmarketmentor.com/stockanalysis.html?ticker=FL&clip=65427
captron: $FL - It has about 9 days of short covering if it gets started. Could get interesting.
issues: The IBD 50 sure changed dramatically this week. There are 25 new stocks replacing 25 from last weeks. The new ones are ones that didn't go down as much (more than going up so much) This shows a very defensive stance the market has taken. Here's the IBD 50 list for today $ABC $AET $AMCX $ANET $CALM $CDW $CELG $CNC $CPB $CRI $CRL $CTXS $DG $DY $ELLI $EPAM $EQM $EW $FL $GGAL $HA $HAWK $HII $ICLR $IDTI $ITC $LGND $LNKD $MYGN $NKE $NTES $NUAN $OLED $PLAY $PRXL $REGN $RHT $ROST $SIG $STE $STZ $SWHC $TDG $TSO $ULTA $VEEV $WBMD $XRS $YY
Aragorn: @issues $ABC $AET $AMCX $ANET $CALM $CDW $CELG $CNC $CPB $CRI $CRL $CTXS $DG $DY $ELLI $EPAM $EQM $EW $FL $GGAL $HA $HAWK $HII $ICLR $IDTI $ITC $LGND $LNKD $MYGN $NKE $NTES $NUAN $OLED $PLAY $PRXL $REGN $RHT $ROST $SIG $STE $STZ $SWHC $TDG $TSO $ULTA ...
Aragorn: $FL - PUUUUUUUUUUUUUUUUKE $CEMP going up $JBLU $DAL $UAL working up
Aragorn: @3kharvest $NKE $FL would have been a better one and now after movingup on a 5 to a decling 8ema now continuing to down and made a lower low. $NKE - at the 8ema if it fails here short it watch it closely RHRN so shuda becomes did
champ: $FL - Also climbing in the AH ...off of $NKE ...OUT .... both in the AH.
GreenGhost: @champ $FL $NKE $AAPL So at this point after numerous unsuccessful posts over last 5 days I'll just assume you're not interested in engaging in any technical discussion on your bullish $AAPL thesis you posted last week; that's too bad IMO ...
champ: @GreenGhost $FL $NKE $AAPL Been very busy but I saw your teck post on $APPL and I agree with your thesis. I trade many swing bounce trades...I had 2 trades on Apple on Friday the 18th ...first one I got stopped out and on the second one going into t ...
GreenGhost: @champ $FL $NKE $AAPL $APPL $AMBA Agree with my post/thesis ? Like pushing on string ; you originally posted a very bullish risk/reversal levered option trade w/o any tek analysis to support in that post; I wanted to know what was YOUR tek analysis to make you so bullish ; again you offer nothing in the way of technical analysis ; some upcoming TV show clip and thinking stock will do this or that is not technical analysis ; so no TA per se that I can see just trying to pick bottoms for vast majority of your trades; no volume; RSI HTB MACD OBV %D stochastics, money flow. momentum or any other technical indicators nor targets/plan on entries /exits ; basically series of of continuous hope stock holds/ bounces and reverses trades and long only at that with fairly tight stops ; does that summarize /encompass your basic trade strategy/philosophy approach?
DAN: @champ $NKE Man, I've got nuthin'. Timeframe is everything. If you are a long term holder of NKE, then just hold the stock and know that your probably max downside would be to $115 -- the 200-day moving average. Stock has been consolidating for a while. I'd look at $FL and $UA. Both have been trending downward for quite a while. NKE has been hanging tough. I am totally agnostic about the stock. I have no position, and really would be guessing about the direction.
champ: @DAN $NKE $FL $UA - OK...Thanks! Moved both up higher on my Watch-List ....$FL and $UA
Bridget: Bearish trade ideas: $PNK, $FL, $NTRI, $DY, $ELLI
Bridget: $FL death cross and the stock is moving lower
Forexpro: ...
After penning my recent response to your post, I found myself more and more perplexed, and went back and took yet another look. Your suspicions were well-founded; the list reflecting the scan from the Altman Z score was corrupted, as it was somehow ...
Forexpro: ...
$AHS, $ALK, $AOS, $APOG, $AWR, $BC, $BSTC, $CALM, $CBM, $CRM, $CVX, $DHI, $EDAP, $ETH, $FL, $FSS, $GE, $HD, $HUB.A, $HUB.B, $ICUI, $IDTI, $JBSS, $M, $MAMS, $MANH, $MAR, $MDVN, $MO, $MSFT, $NBIX, $NE, $NEO, $NHTC, $NKE, $NLS, $PLKI, $RAI, $RUTH, $SIR ...
issues: @Shopaholic526 $SBUX Shopaholic I love that name! Hope you go shopping this week to make Black Friday look great. I don't think I would add to SBUX right now. I am holding 1/2 position and want to add but will wait to see if it drops (to $60?) a little. We also are holding $ROST $JWN $TJX & $FL & $LULU for a retail jump on Christmas.
Shopaholic526: @issues $SBUX $ROST $JWN $TJX $FL $LULU Thanks for your reply. Love to shop. Not holding any retail stocks at this point.
issues: I did a little Christmas stock shopping for retail. I bought the following $WMT $JWN $FL & $TJX. Looking over the two groups in IBD Group 67 includes $TGT $COST $SHOS $WMMVY (WalMart Mexico=low vol) The other industry group was group 194 included: $JWN $KSS $DDS $M $JCP $SRSC (Sears Canada- low volume) The two with the best charts are $SRSC and $WMMVY but both have such low volume its scary. We like to shop for the wife's shoes at $JWN. They are always busy at the mall around this time of year. So we bought a starter kit for $JWN stock. Anybody else in the Christmas spirit? Oh I almost forgot, we bought $UVE on sale.
woodman: @Paddleboard $UA $NKE #sportsapparel - all taking it on the chin. Not being helped by $FL and $DKS (Oy!). A lot of retail (see $XRT), hmm, what's the elegant descriptive term I'm looking for ... sucks, that's it.
woodman: @Jumpinvestments $ua - $NKE too. I think clues may be found with $DKS which is getting rocked today (and $FL).
jwstich: @olveoyl $UA $DKS $FL $NKE your thoughts of a possible connection and $DKS may be correct as other stocks are also falling. However, $ua is certainly being hit much harder if this is the case.
TunaHelper: $NKE - Watching this one for a possible short. It looks like it is heading into a vol squeeze / sideways consolidation. It seems to be quite stretched above the 200dma. Most retail (esp shoe mfgers / retailers) have been having troubles over the past few weeks (e.g., $SKX, $DECK, $FL, $FINL) from what I understand are inventory issues. Would enjoy others' thoughts on this one.
issues: @TunaHelper $NKE $SKX $DECK $FL $FINL Yes that's what I have heard also but I think this close to Christmas the inventory will clear out by next quarter. So I am hold $SKX $FL until Feb reporting. Also $M reports tomorrow morning and could bring the group up.
TunaHelper: @issues $NKE $SKX $DECK $FL $FINL $M My sense is that clearing out the excess inventory is not the solution to the problem, but actually one of the drivers of the problem. Presumably if there is excess inventory that needs to be cleared out, it will be heavily discounted which will negatively impact margins - potentially profoundly. Come earnings reporting time, folks won't be too happy to see declining margins. At least that's how I see it.
judysteiner: @Traderbren--HI!--$juno working, $FL & $CAB
traderbren: @judysteiner $juno $FL $CAB - Hi Judy. Yes, my alert hit when $JUNO cross the 200dma, but I didn't pull the trigger. At some point, hopefully after a pull back I will look to get back in as its been up 5 days in a row and looking extended at this point...but could always continue to run. cheers.
issues: @TheFlash $CALM Yes I was thinking of adding. It sure looks tempting. I was also considering adding to the following: $PAYC $FL $FLT $HAWK $ZION $MTDR...
champ: @geotheo $LULU - I believe this drop today in this $XRT sector is all about $FL $SKX and $UA. In the last 30 days they had upgrades at $MS on 9/21, $CS on 10/16, $C on 10/7 and $WFC on 10/21...I like stocks on YTD lows with upgrades but they all could be wrong this time around. Plus the Holidays are just around the corner and the markets appear to be turning ...the turn was on 9/30 IMO. I don't like this drop at all but I'm thinking we should be close to the bottom ...any day now in this stock. This stock has always been real hard to hold ...I will rethink my position about this stock on Monday but until then I'm getting ready to add again. LOL
captron: $FL - Adding to my starter position. 2nd day off the bottom. I believe it could be starting an earnings run. Zacks has a strong buy on it. now.
captron: $FL - Is this a fake out or has it really found a bottom. It has a strong buy rating at Zacks. They have revised their earnings up which they report on Nov 19. Taking a place holder.
StockMarketMentor: A Price Alert has been triggered for $FL Foot Locker Inc. Price Alert. Click here to view associated video clip: http://stockmarketmentor.com/stockanalysis.html?ticker=FL&clip=58354
DAN: $FCX $FL -- note that these stocks are doing what they should be doing. FL is showing you a reversal that makes it a good buy candidate. FCX also confirming the higher low set last week.
Visit the Trading Forum to join in the discussion.
| | |
| --- | --- |
| Stock Price | $USD 46.27 |
| Change | 2.75% |
| Volume | 4,349,620 |
Foot Locker, Inc is a retailer of athletically inspired shoes and apparel, operating primarily mall-based stores in the United States, Canada, Europe, Australia, and New Zealand.
Request Video of FL
Already a member?
Sign in here.
Earnings
May 25th, 2018 - 2018 Q1 Earnings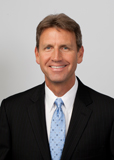 Dan Fitzpatrick
Stock Market Mentor gives you EVERYTHING you need to succeed in the market; all in one place. How easy is that? Dan Fitzpatrick and his elite community of traders share trading ideas, strategies and much more. Dan Fitzpatrick--a world class Technical Analyst, trading coach and regular CNBC contributor--gives you access to all of this with a 14 day FREE membership. Get started TODAY and start trading better TOMORROW with the following premium content:
Nightly video Strategy Sessions with a game plan for tomorrow
Got a stock you want Dan to look at? Just ask.
Patent pending video alerts instantly delivered to you when one of Dan's trading signals is triggered. This is not your typical price alert. This is a short video explaining the action you need to take to make money. No more "Woulda, coulda, shoulda"
Access to over 55,700 stock analysis videos
Access an ever expanding library (55,700) of educational videos that will save you time and make you money
Join a team of friends and traders that have one thing in common; a burning desire to succeed.

Become a Member Today!
Gain immediate access to all our exclusive articles, features, how-to's, discussion group and much more...
Satisfaction Guaranteed!
Your Stock Market Mentor membership comes with a 14 day, no questions asked, 100% money back guarantee!