Himax Technologies Inc. (NASDAQ:HIMX)
Strategy Session

April 10th, 2017

00:26

Strategy Session

April 10th, 2017

01:03

Strategy Session

December 21st, 2015

00:56

Strategy Session

February 2nd, 2015

00:04

Stock Watch

August 1st, 2014

00:26

Strategy Session

April 8th, 2014

00:46

Strategy Session

February 27th, 2014

00:11

Strategy Session

February 20th, 2014

00:19

Strategy Session

November 7th, 2013

00:13

Strategy Session

October 7th, 2013

00:43
Bands Volume 200 SMA 50 SMA 20 SMA Videos Alerts Articles Events

tjv821: $himx coming off a bottom
tjv821: $himx is looking interesting
Geewhiz: $HIMX Out of stock at 12.8 and 11.4. Purchased at 9.50. Thank you @jbed 20% in less than two months.
efrain007: $HIMX moving out of flag to new high
efrain007: $HIMX flagging
efrain007: $HIMX testing descending trend line from Sep.
JBed: $HIMX This name crashed 2 days ago while forming a cup and handle, on news of a delay in a lucrative deal. It now looks to be bouncing. If it regains levels from just 2-3 days ago, there is a lot of upside. Long stock.
MattB: $HIMX would this be a flag or pennant with support at the 20EMA?
Dan1946: $HIMX: anyone have any thoughts on this stock?
tejas7: $HIMX still running
Bridget: $HIMX broke through $11 and keeps going. Seeing increasing volume day after day on this rally. Hard to buy it here though.
tjv821:
Bridget: @tjv821 $HIMX darn, sorry, hate when that happens.
tjv821: $himx still running
tjv821: $himx anyone know why this is gng up like rocket ship?? Not sure if I should sell into it or not??
SADL: @tjv821 $himx i dont know why is is going, but I am keeping a trailing stop on it
Mpower27: @tjv821 $himx probably due to the recently announced Qualcomm deal
Bridget: $HIMX breaking out of this channel on volume.
tjv821: $himx turning around
Bridget: #Notes: Lots of breakout today but only a few with higher volume. $XLK $SMH - is starting to look ready to run higher, $MSFT $ADI $MU $HIMX $ATVI and $EA both broke higher, but not on above average volume FAANG stocks all looking good today $SHOP - up at a new high $BOBE - up big after earnings Trucking stocks up today, hurricane trade $CHRW $SNDR $R $JBHT $LSTR Big movers on volume, mostly construction $CLMT $SC $USG $USCR $CBPX Bio-tech $XBI $INCY $IMGN $BIIB $CORT IPOs working $MTCH - up big on volume $VERI - continues rally since 8/21, good volume $CISN - new high
mopick: @Bridget $XLK $SMH $MSFT $ADI $MU $HIMX $ATVI $EA $SHOP $BOBE $CHRW $SNDR $R $JBHT $LSTR $CLMT $SC $USG $USCR $CBPX $XBI $INCY $IMGN $BIIB $CORT $MTCH $VERI $CISN #Notes How about $EXEL?
Bridget: $HIMX day 2
Bridget: #Notes: earnings moves today: $QCOM $KMI - gap and run down $AXP $PM $AA - unchanged $BX - down a little $SNA - bearish engulfing candle $ABT - breakout $CHKP - gap down $XLE - small pullback today $XLV $XBI - breaking out $GILD - moving higher after flag, expected move to $77 $JNJ - back up to highs $JAZZ - trying to breakout breakouts: $ABBV $FIZZ - phase 3 $THC - day 2 $RCL - new high $AGN - almost holding above $250 $MTSI - nice volume today $ESIO $HIMX - day 2 $HD $LOW - down on news $AKCA - #ipo on a tear $RACE - hitting $100 earnings after close: $V $MSFT $ISRG $EBAY $SLB
Bridget: $HIMX breakout
Bridget: #Notes: $SPY - up again on lower volume $QQQ - new all time high $IYT - transports were the only sector I saw that were down $OIH - getting a bounce in oil, $MPC new high $HACK - cyber security stocks doing well today $FTNT $PANW $FEYE $XLB - new all time high $KEM - continues, very extended now $AAOI - up again $CHKP - breakout, ER tomorrow $TTD - breakout, you can buy tomorrow near $54 $ADBE - continues to climb $NTRI - continues $HIMX - attempts to breakout $SYMC - continues $LOW - at a good buy point $CIEN - at a good buy point, coming off support $CSX - breaking down $IBM - at lows $GWW - breaking down IPOs $RACE $PLYA $AKCA $CVNA - in a squeeze $BL $TRVG $SOI $HCC
tjv821: $himx what to do w this??
Henry: @tjv821 $himx It got downgraded. Digital display IC's. Ok, that exhausts my knowledge on the subject. I see nothing compelling in the chart to buy or hold it.
JBed: $HIMX gets downgraded, PT cut in half, and it suddenly heads to the moon?
Henry: @JBed $HIMX They Fly reports the company is fighting back calling the downgrade suspicious and misleading. #fakedowngrade? http://tinyurl.com/yanhbaj5
tjv821: @Aragorn $QCOM $AAL $FDX $UPS $VRTX $ATHN $SQ $IRBT $GBTC $IWM $CBI $DECK you forgot $himx
Aragorn: @tjv821 $QCOM $AAL $FDX $UPS $VRTX $ATHN $SQ $IRBT $GBTC $IWM $CBI $DECK $himx LOL I saw that today nice move no position but 50 sma resistance and 200 it appears like that for now but worth keeping an eye on it $GBTC going back up
tjv821: Aragorn are you on the hunt for red $Himx ??
tjv821: $himx broken
tjv821: $himx Aragorn your not in this right??
Aragorn: @tjv821 $himx day trade off the lows earlier flat now. Break below 8ema I am not one to be there long also 8 crossed 21 but at 200 support so this is not a bad place to take some bounced right off it but nope not doing it other than day trading it now
tjv821: @Aragorn $himx ty for your reply
tjv821: $imgn and $himx pukefest continues
tjv821: $himx @aragorn you don't have any skin in the game do you??
tjv821: $himx still running possible double top???
Aragorn: $HIMX bounce off the 21ema
tjv821: @Aragorn $HIMX u back in with the bounce ??
Aragorn: @tjv821 $HIMX yes
Junior1: @Aragorn $HIMX Edit: Now breaking out... beautiful intraday chart From earlier: Tight VS rhrn on the 1 min chart Position: Long 19May17 7/10 Call spread
spmeyers: @Aragorn $HIMX stop under today's low?
Aragorn: @spmeyers $HIMX yep that is the 21ema
champ: @Aragorn $HIMX ---- I guess you saw the news...wound't you know, I got stop out yesterday on that drop...with profits...might be too late for me to get back in...watching.
Aragorn: @champ $HIMX 10:06 AM EDT, 03/31/2017 (MT Newswires) -- Himax Technologies (HIMX) is down nearly 3% although DigiTimes reported late Thursday the company will be among the component suppliers of Apple (AAPL) for its OLED iPhone that will feature a built-in 3D-sensing module to enable augmented reality (AR) and virtual reality (VR). Himax is already involved in Lumentum's supply chain, which also includes STMicroelectronics (STM), sources reportedly said.
champ: @Aragorn $HIMX --- You trading, holding or watching....??....NP at this time....because I'm watching the markets drop.
Aragorn: @champ $HIMX holding rebought today will add on Monday if goes above todays hammer that is forming 21ema support
champ: @Aragorn $HIMX---- OK...Thank, for the help...
tjv821: $himx Aragorn u still in this ?? Taking a dump last few days after a nice uptrend
Aragorn: @tjv821 $himx no the shooter then countered hammer did not hold so got out 9.40 came a long way looking to reload closer to 8 if I can
Aragorn: $HIMX holding up off the highs but solid performer $NLNK stopped out yesterday below the 8ema looking ot see what happens around the 21ema
SADL: $HIMX I added a little and moved my stop to below the opening low
SADL: $HIMX on fire right at the opening
champ: @SADL $HIMX A2 $8.80 --- Great chart and it seems like the stock is getting upgrades almost daily after their last earnings....the news flow is really hard to miss ...I double my position size on Thursdays.....stock can't help but to climb higher with all the analyst behind it....should just keep slowly climbing.....this is one of those stock that should be a buy and hold, for the next earnings report on 5/11. I'm guessing it will be 20-30% higher by then and might even run hard going into earnings...IMO why wait....to take a position.
SADL: @champ $HIMX Thanks for your analysis champ. I added to my position early this am. I am now at a full position
champ: @SADL $HIMX ---- You @Aragron and others were on top of this stock. I only added my 2 cents into the mix....Good Work.
SADL: $HIMX up 4% despite the tape
efrain007: @SADL $HIMX Bummed on this one. Had an alert a couple of days ago over $8.05 and didn't pull the trigger. Hoping it pulls back and holds 200.
tjv821: @SADL $HIMX ty for. Ringing my buddy bk to my attention
SADL: @efrain007 $HIMX i had the same alert and pulled the trigger on a starter position. I am now looking to add and raise my stop, but not in this down market
Aragorn: $HIMX - I have been mentioning this of late if not on your radar you might want to put it there making moves again FD long. Inside day and up
SADL: @Aragorn $HIMX See my post at 10:48; some of us are on to this one
Aragorn: @SADL $HIMX great love the company
Aragorn: $HIMX inside day up and looking like it is its way to a measure move of about 9.00
tjv821: @Aragorn $HIMX ty for bringing this bk to my attention made money on this and totally forgot about it
Bridget: My swing trade in $HIMX is working. Looking to sell around $6
tjv821: $himx anyone know why this is getting crushed today??
eacain: @tjv821 $himx Sorry for the late response but all I could find was a downgrade from Nomura (Buy -> Neutral) and PT adjusted down from $12 to $10.20...on the weekly chart it's right at the 50-session MA, and intraday low of 8.33 looks like past resistance. Are you considering a trade at these levels?
Aragorn: $HIMX - 8ema support this is going higher IMO
Aragorn: $HIMX is showing us some Strength today
Aragorn: $HIMX moving up today anyone have any news?
PhilHarmonic: @Aragorn $HIMX $SMH doing well.
Aragorn: $HIMX continuing the move up
Aragorn: $HIMX - I am really like the price movement on this stock it has broken a descending trendlne with above avg volume. It is getting extended and up 25% in 5 days, long a small starter, but this can go up a lot mroe
Bridget: Notes: $LN - working $X - getting a bounce $HIMX - day 3, wait for pullback but then enter $EBIO / $SGYP / $TWLO - inverted hammer, this rally just might be an exhaustion $KITE - working $V - breaking out, look at weekly. I like the Oct $80 calls $AAPL - working $FIT / $CNX - like the stocks that are moving higher out of flag patterns right now $ALL / $MCK - in a squeeze $MPEL - breaking the downward trend $TPB - another IPO working $FDX - making a move $GS - moving higher now
Aragorn: $HIMX on the move. OK have a good weekend everyone
tjv821: $himx breathing some life
Aragorn: @tjv821 $himx Maybe, Inside day setup go along above yesterdays high or short below yesterdays LOD. Still below the 8ema this just might be a bounce back
captron: @Aragorn $himx I like the volume yesterday.
Aragorn: @captron $himx still an inside day waiting for a signal
tjv821: $himx safe to get back into the pool??
tjv821: $himx to late to sell??
PhilHarmonic: @tjv821 $himx On the weekly chart, it looks like it has support at the 200 period moving average. Could be a buying opportunity. Would watch this and see how it performs at this key longtime average. There are many other stocks that are better buys right now.
tjv821: @PhilHarmonic $himx ty should have sold a long time ago
tjv821: $himx why is this been getting crushed
Squid: @tjv821 $himx Almost 12.75 million shares sold today. 90 day average is 3 million. appears to be large stakeholders are either reducing or liquidating their position(s). Other than a dividend declaration of .13 for the year there is no news published at this time.
tjv821: @Squid $himx try for the update
woodman: #Semiconductors #SemiconductorEquimpent - independent from Dan's weekend videos (which I didn't see until this morning), over the weekend I noticed tech and semiconductors having nice charts and perhaps a revival ($SMH) or some consolidation at a key moving average after a pullback ($XLK). So, I looked through the semiconductor and semiconductor equipment stocks and came up with the following tickers: Semiconductors: $HIMX $IDTI (on move above 200 day) ​$QRVO ​$SIGM $AMKR ​$SIMO​ $LSCC $NPTN $EXAR $MPWR $TSM ​$CY​ ​$AOSL​ $TXN $​NXPI​ $MRVL (on move above 50d) $MXIM. (My current favorites among these are: QRVO SIMO CY AOSL NXPI). Semiconductor equipment: $AMAT (big move; hard to buy; viewing $21.70 as new support) $OLED $LCRX $ENTG $SNPS. ($SNPS is my favorite.) All of these are subject to change as the week progresses.
Bridget: $HIMX we saw a bounce off the 200MA and now today it is moving higher. Above the 8MA. I added here at $9.17.
tjv821: $himx anyone know why this is getting crushed when other semi getting a bid??
judysteiner: Some stocks with news today $WTW Oprah elected to 2 yr term $Bery rated new buy at GOldman, up premarket $Jack eps .80 ahead of consensus, up premarket $Himx, up 2%,$WB up
tjv821: $himx ouch
twinvest: $CASH My biggest position now - got stopped out on several positions today. And now the market is turning green. Frustrating. Stopped out of $Celg, $Himx, $Lgih, good chunk of $oled and $aapl
twinvest: $HIMX $UVXY $RTN $OLED $CELG $WWAV Stayed long on all these yesterday, and bought the June calls on $uvxy $10 strike into close yesterday vs taking profits. It is up, but not nearly enough to offset hit on my longs. I did add to RTN today as well as CELG and like the action on HIMX after that washout below $10. I am looking to add to WWAV as I think this has established a new uptrend after earnings announcement. Early but OLED is good here I think, but better to set $56 alert and buy there vs right at 50 day moving average.
Bridget: $HIMX breaking down out of a bit of a head and shoulders pattern on the daily
PhilHarmonic: @Bridget $HIMX Its right at the top of the box. It probably wants go go back in, and maybe try to test 6 again. Lots of tension at 9.72
woodman: @Bridget $HIMX Yep. Sold mine on failure to hold $9.89 "support." $9.53 level could be support, but I ain't buying it back. Nope!
tejas7: 3 things interest me today on a down day. $HIMX right at 50DMA, squeezing, in uptrend. $ENDP higher low on short term. Start a position with yesterday's low on 26.06 as stop. ($GOOGL at the same point but needs to establish longer base) $SPY @Suz's idea. Buy next week's calls.
Visit the Trading Forum to join in the discussion.
| | |
| --- | --- |
| Stock Price | $USD 7.31 |
| Change | 0.27% |
| Volume | 1,419,180 |
Himax Technologies, Inc., designs, develops and markets semiconductors that are critical components of flat panel displays. Its main products are display drivers for large-sized TFT-LCD panels.
Request Video of HIMX
Already a member?
Sign in here.
Earnings
August 2nd, 2018 - 2018 Q2 Earnings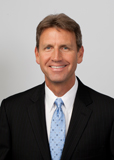 Dan Fitzpatrick
Stock Market Mentor gives you EVERYTHING you need to succeed in the market; all in one place. How easy is that? Dan Fitzpatrick and his elite community of traders share trading ideas, strategies and much more. Dan Fitzpatrick--a world class Technical Analyst, trading coach and regular CNBC contributor--gives you access to all of this with a 14 day FREE membership. Get started TODAY and start trading better TOMORROW with the following premium content:
Nightly video Strategy Sessions with a game plan for tomorrow
Got a stock you want Dan to look at? Just ask.
Patent pending video alerts instantly delivered to you when one of Dan's trading signals is triggered. This is not your typical price alert. This is a short video explaining the action you need to take to make money. No more "Woulda, coulda, shoulda"
Access to over 55,800 stock analysis videos
Access an ever expanding library (55,800) of educational videos that will save you time and make you money
Join a team of friends and traders that have one thing in common; a burning desire to succeed.

Become a Member Today!
Gain immediate access to all our exclusive articles, features, how-to's, discussion group and much more...
Satisfaction Guaranteed!
Your Stock Market Mentor membership comes with a 14 day, no questions asked, 100% money back guarantee!