Applied Optoelectronics Inc. (NASDAQ:AAOI)
Bands Volume 200 SMA 50 SMA 20 SMA Videos Alerts Articles Events

inthesticks: @jg $OCLR As usual, the opticals herd is down ... $AAOI $LITE ... yada yada
MM: $AAOI Pre-announced earnings April 12th...hence the big spike that let trapped longs out......then trapped more on that spike...then let more out...but they guided higher...2 cents.
Aragorn: @issues $WLDN $AAOI below the 50 now fyi not an outside bar the high is lower than yesterday's high so not bearish engulfing but it is as crappy a candle as one could want. You should probably be out especially if it closes below the 50 . I can see it at 28 area the 100ema anyway no position no skin in the game I see it differently but it looks broken but not huge volume even if 50% more than normal
issues: @Aragorn $WLDN $AAOI Thank you Aragorn. I value your expertise in charting. You are one of the few who have been posting for almost as long as me. I remember the old guys like Green Ghost and Trish... Glad you are still here. Hang in there!
audrina0904: @issues $WLDN $AAOI $ILMN Im actually in $WLDN for a long haul, but today has been pretty disturbing. No explanation of stuff like this, no news, big day yesterday, and then bam, at this point I wouldn't be surprise to see it rebound hard tomorrow...Who knows...great company, great forecast, very strange action.
issues: $WLDN dropped in what's close to a bear engulfing pattern. But not a true bear engulfing as Aragorn says, since the top was lower today than yesterday. Still it's not good. Almost got my stop hit. Dropping the partial stop to $28.65. Anyone one else care to mention where their stop is? Earnings May 4th. I'm trying to hold on til them. This reminds me of $AAOI. Did a similar move, down hard then the bounce after I got left at the station without any shares. Didn't buy it back since that's a "wash sale" penalty with severe consequences! This pattern looks like a day or two more of selling. Could bring it down to $28.85! So last remainder of $ILMN for a real healthy profit. Thank you forum member who suggested buying at the bottom. I owe you.
tjv821: @Aragorn $WLDN $AAOI ty for all the help today I really appreciate it
Aragorn: @tjv821 $WLDN $AAOI YW and re:HIMX most definitely broken not even day trading it short why I don't know LOL
Aragorn: @issues $WLDN $AAOI YW, you do realize I haven't a clue what I am saying right ;)
inthesticks: @TCW23 $OCLR My guess is oversold bounce ... all opticals up ... $AAOI $LITE $FNSR ... they all move in tandem. I have learned to temper my enthusiasm with these.
cmac: Short several stocks in the optical space that are exhibiting weakness $AAOI $GLW $LITE
woodman: @cmac $AAOI $GLW $LITE - $OCLR weak too, trying to stay above the 200 day. I bought a little yesterday but not looking so good here.
Priyae123: Thoughts on $NVDA and $BZUN $AAOI?
Priyae123: Thoughts on $NVDA, $AAOI, $BZUN , once you recommend, please also cover them when they down with your suggestion.
Danzguy: @Priyae123 $NVDA $BZUN $AAOI $NVDA IBD: "The analyst cited Nvidia (NVDA) as having the most downside risk."
JBed: $AAOI gap and crap.
audrina0904: @JBed $AAOI All the fiber optic names have come under significant pressure...this will eventually be a great stock to own, but its going to take awhile.
mharps: @JBed $AAOI -maybe- some stabilization at 46.20 at the top of the 50dma. I'm tempted but will wait
issues: $AAOI would this fit the shorting strategy when a stock is in a downtrend then bounces up a little? Sure looks like it. But since I took a loss on this one, if I short it I might be committing the dreaded "wash sale" rule and reap all kinds of havoc! Just passing this along to others who have the Short skills down.
Bridget: @issues $AAOI I wouldn't be too quick to short this just yet. I think we will see some sideways consolidation first. I would wait for the 20DMA to cross below the 50DMA first before I would be shorting here or wait for it so set a new lower low.
champ: @Remington @dpugh $LITE $OCLR --- I'm just going to point-out that....the only reason why $LITE and some of the other stocks bounced in the same sector was because $AAOI guided up in the AH's yesterday and pre-announce their guidance/earnings. Those were very fast day trades for traders and now they could even be back-in shorting the same stocks....also in and out very fast. On these type of trades you always need to be aware of the news in the sector because the only reason stocks bounce like this... is because of news and now that trade could be over with until it settle in for a few days....just saying...day traders, were at work. LOL.
issues: $PH dropped to 50 day. Low risk buy? NP (Betsy is this for you?) Stopped out of $AAOI for a loss. It's almost a head and shoulders. Also out of $NCLH (loss)
jwstich: $AAOI up $5.00 AH. From Market Watch: Applied Optoelectronics Inc. AAOI, -3.68% said Wednesday that its quarterly earnings will exceed guidance as a booming market for optical-networking equipment continues to flourish. The Texas company said that revenue for the first quarter will come in around $96.2 million, higher than the forecast of $87 million to $91 million, and earnings will be in a range of 92 cents to 94 cents a share. Adjusted profit of $1 to $1.02 a share will exceed Applied's forecast of 80 cents to 88 cents a share, the company announced. "Our results were driven by continued robust demand for our market-leading datacenter products and solid execution," Chief Executive Thompson Lin said in a news release. Applied Optoelectronics plans to release its full earnings report on May 4. Shares were halted in late trading ahead of the announcement, and were expected to begin trading again at 4:30 p.m. Eastern time.
bsafriet: @jwstich $AAOI Txs for posting this! This makes my day! Bails my kiester out of a bad position getting worse. -- I added to my position when $AAOI paused at the SMA(50) last week. Have been kicking myself ever since because I made the trade without a confirmation signal of a "green bar" bounce off the 50 day sma. I'll have to increase my contribution at church this Sunday! Open again for trading extended hours, current @ 16:56 $48.00 + 7.18 (17.59%).
jwstich: @bsafriet $AAOI Happy for you. I sold a small position last week because of price action. That's trading though. Will monitor $OCLR and $Lite (same IBD group) tomorrow.
bsafriet: @jwstich $AAOI $OCLR $Lite $LITE $46.25 + 2.00, $OCLR 8.90 0.28. 17:25 ET. Ext hrs trading
bsafriet: @bsafriet $AAOI $OCLR $Lite $LITE $AAOI. 48.49 + 7.67 (18.79%)
derek308: $CCJ Adding to this position. Man, what pain, got stopped out of nearly everything else this morning. $AMAT, $SMH, $SOXL, $FB, $AAPL, $XIV all gone. Maybe i have the stops too tight? Still long $WDC & $BABA @DAN How about some short ideas for upcoming strategy session? Do semis follow the path of $AAOI and $LITE ?
ROAD: $AAOI looks interesting for a trade
bigbartabs: $AAOI ... I had high hopes for this one today... so far, nada.
success: @bigbartabs $AAOI . . holding 50 ma . . good place to start a small bet . . but understand if you own it . .
bigbartabs: @success $AAOI ... small bet... yes I started a position. And it now looks like it wants to stay above the 50dma. The nice thing about buying a chart like this is if I'm wrong, I know fast... and out. If I'm right, the upside is pretty big. Good luck bud...
bnnybklyn: @DAN I've been in $AAOI and looking at it as a long term hold, but my entry wasn't great and I'm down on a pretty small position by 12%. Do you think this one is worth holding ? Or should I cut my losses until this shows me the uptrend again ? Thanks.
JBed: @bnnybklyn $AAOI This is a frustrating stock but don't sell it now! Look at the pattern in the chart. It hits a new high, takes a huge dip, then reverses to make a new high. I'm in as of this morning. Hang in there!
bnnybklyn: @JBed $AAOI Yeah, with such a small position, might as well stick it out. good luck!
inthesticks: $OCLR $AAOI $LITE $FNSR Opticals down hard again today. All approaching critical support levels. Waiting for a concrete reversal before dipping toe.
DAN: @bnnybklyn $AAOI I'd cut my losses. You can always watch the stock and consider buying it back. Support is down around $45. 50-day moving average. That's another $4 from current levels. If you still own the stock at $45, then your loss is substantially higher than 12%. Might just consider putting a stop down around $48.40, which is slightly below today's intraday low. Hope this helps. Dan
JBed: @inthesticks $OCLR $AAOI $LITE $FNSR I think it's reversing but I don't blame you for not jumping in. Not sure why the whole sector is so weak, any ideas?
debeers: @DAN $AAOI --ditto DAN.
inthesticks: @JBed $OCLR $AAOI $LITE $FNSR This sector stays together for the most part and all are very high momentum stocks so when the train gets rolling, it's hard to stop.
mopick: @JBed $OCLR $AAOI $LITE $FNSR Anyone of these you're especially focusing on?
issues: Looking to add on $EOG and $OIH. Waiting and watching. Charts look very inviting. Still holding AAOI and LITE. Remembering Danny's words this weekend that even in the mid 40's LITE is a buy not a sell. I also noted Dan's comforting words about holding these stocks long term: $VEEV $LITE $ESNT $AEIS $PRAH etc. We also are holding $AAOI (one of the best this year!)
BocaRick: $AAOI now below 47, really hit hard and on volume.
JBed: @BocaRick $AAOI Getting quite close to the 50 day. I would not have expected this pullback today after so much prior downside.
derek308: @BocaRick $AAOI Looks like they released an 8-K at 4:05pm yesterday. They terminated a project in China on 3/29 and credit facilities terminated. Same day when the selloff began.
https://seekingalpha.com/filings/pdf/11976114.pdf


tem 1.02 Ter ...
inthesticks: @BocaRick $AAOI It's at a critical level here. If it doesn't hold, 50MA is next ... 6% lower.
spmeyers: @BocaRick $AAOI $LITE seems stronger now
inthesticks: @spmeyers $AAOI $LITE Check $ACIA ..
bnnybklyn: @DAN $AAOI WELL...glad I took your advice right away - saved me about 4.5% and counting.... thanks! haha
bsafriet: $AAOI $NVDA $AAOI down 6 of last 7 trading sessions. Drop accelerated today, largest drop since it reversed. Making a plunge for the SMA(50)??? I hope it finds refuge there. Ramond James knows of no explanation for the decline. $NVDA rallied earlier and hit 102.37 at 13:00 hrs EDT then rolled over and looks to be aiming to break the century mark - but from the wrong direction.
issues: Hey this might sound crazy but we're still holding $LITE & $AAOI. Cramer said it well, "Nobody made a profit panicking." AAOI is still above the 50, even though it's below the 20 day, and there will be a bounce tomorrow. The news is not worth selling at a loss. Of course some sage once said, "Save your Confederate money, the South will rise again." Hope springs eternal, right?
audrina0904: @issues $LITE $AAOI Well I took the contrarian viewpoint to your opinion here...I think this looks like a lower high and we see more selling...Just because it didn't happen on day 1 or 2 of the month, doesn't mean day 3 isnt a good day?
inthesticks: @audrina0904 $LITE $AAOI As @Dan always says "the big $$$ managers move the market" ... $AAOI 13% down on 300% avg volume is BIG money.
JBed: $AAOI This most vexing of stocks...a day or so ago Dan said he wouldn't be surprised if it fell to $50. I just jumped in at $51 plus change - looks like it has some momentum. Hoping this is the start of one of its monster upswings.
inthesticks: @JBed $AAOI Seems to run in the family .... some siblings ... $OCLR $FNSR $LITE
JBed: @inthesticks $AAOI $OCLR $FNSR Timing is everything with this group...I've made and lost money on all of them. One of these days I'll get it right.
inthesticks: @JBed $AAOI $OCLR $FNSR $OCLR is in free fall ... looks like its going to $9 ... or maybe $8.50 ... or maybe $8 :-)
mopick: @JBed $AAOI $OCLR $FNSR Same here. Really tough group to get right. I thought for sure than $FN was poised to move up to $48 only to be thrown back @ $44.
inthesticks: @mopick $AAOI $OCLR $FNSR $FN Yeah I dumped it on Fri ... couldn't seem to make up its mind what it wanted to do ... low vol didn't help either.
JBed: @JBed $AAOI Wrong again. Stopped out at 51.27 for small loss.
Bridget: Notes: Sell off in Retail, not where you want to be long: $ROST $ANF $RL $LB $EXPR Sell off in RVs following cars: $WGO $THO $CWH Breaking higher: $NXPI $CX $SWN $CHK $TOT $LLY $COG $BAX Further pullbacks in $AAOI $OCLR $FNSR $FN $KMT set alert at $40 $EBAY set alert at $34.50 $CHGG spiked on upgrade
audrina0904: $aaoi is giving us a chance to get in closer to 55.00
audrina0904: @audrina0904 $aaoi AND as i typed that, it bounced a bit
JBed: @audrina0904 $aaoi It did one of its crescendo bottoms and is now on the march. Great entry point.
inthesticks: @jwstich $Bridget $Champ $AAOI FWIW you can edit posts if you make a typo.
tradeforfamily: @jwstich $Bridget $Champ $AAOI Also, use @Bridget @Champ, the dollar sign is for stock tickers.
jwstich: @Bridget @Champ $AAOI at LOD on 2.5X volume. No News seen. Been looking to start a position. When would you suggest buying?
jwstich: @inthesticks @Bridget @Champ $AAOI appreciate the suggestion. do you have any suggestions on $AAOI?
inthesticks: @jwstich @Bridget @Champ $AAOI NP ... I would look for a bounce off the 20MA.
inthesticks: @jwstich $AAOI All the opticals are down. Check $OCLR $LITE ...
Bridget: @jwstich $AAOI I personally don't like buying stocks on a down day unless it is for a swing trade so I would wait until you get a white daily candle.
jwstich: @Bridget $AAOI thank you
JBed: @jwstich $AAOI I'm not sure if it's done going down - I though so when it hit 54 but I was wrong - but regardless, this is a low-risk entry point and I think you are safe buying at least a small amount down here. I watch this ticker a lot and am in and out of it and I'm still learning about how it behaves.
jwstich: @JBed $AAOI thanks. I took a small initial position at 54.10.
JBed: @jwstich $AAOI And I'm feeling more confident that we've seen a short-term bottom.
issues: @jwstich $AAOI I put a limit order to buy another 1/4 position in $AAOI and it got filled at $53.90. So far I am good to go. I put in the order in just above the 20 day and I got it just pennies above the low of the day. This is a personal victory to get one of those long stringer drops as I have seen my stops hit in the reverse. Its poetic justice to get it the other way around, you know? HURRAY! Celebrate the MOMENT! We are alive and all have enough to eat let alone invest. (I'm watching one of those Nazi movies where German soldiers did terrible things to real life people ("Hiding in Secret" on Amazon Prime)_
jwstich: @issues $AAOI happy for you. I added some more to my original buy at 54.65. Working nicely.
jpmd349: @Dan - $AAOI - is Elvis getting ready to leave the building?
DAN: @jpmd349 $AAOI I'm not trading this stock, jpmd349. I'm just holding it in a long term account. I wouldn't be surprised if it dropped back to $50ish or so. If I were looking for a trade, this wouldn't be it -- because it is extended and could use a rest. Hope this helps.
bsafriet: $AAOI Gave back some profits today, 58.56 -1.32, rest of group mostly up. $IPHI back above 50day sma at 48.01 + 2.63. $OCLR 10.13 0.26, $ANET 133.97 1.79, $FN 44.49 0.49, and $LITE 54.70 0.55 are those in the group with 1% or more upside moves.
Aragorn: $AAOI Is taking no prisoners today
bsafriet: $AAOI $LITE $FNSR $MTSI VIAV $NPTN $ACIA $ANET $FN $IPHI $OCLR Optical group movers today: $AAOI 58.89 +3.87, $LITE 54.10 .60, $FNSR 28.55 0.19, $MTSI 45.28 0.31, $VIAV 10.78 0.06, $NPTN 9.31 0.05, $ACIA 56.71 0.02 Optical group losers today: $ANET 131.32 -0.445, $FN 43.14 -0.30, $IPHI. 46.43 -0.40, $OCLR 9.95 - 0.16
spmeyers: @Aragorn $LITE and $AAOI, which I got with a buy stop order (new strategy I'm trying since I'm never up at the open -- west coast)
tejas7: $AAOI Back to top. Everyone is a winner if it goes up another 0.50
bsafriet: $AAOI Set new all time closing high today (55.02 + 3.51, 6.81%). It was the leader in the optical group today. Doesn't report earnings until 5/8/17. $OCLR $NPTN $FN $LITE $IPHI $FNSR all were strong today. Holding positions in $AAOI $OCLR $LITE $ANET $FNSR.
Danzguy: $AAOI Nice move today. Up $2.62, 5.43%
tejas7: $AAOI this was getting mentioned on Friday...I started it today
JBed: $AAOI It's back with a vengeance. Up over 4%.
woodman: @JBed $AAOI - I like that one. Np.
issues: @JBed $AAOI Yes! we bought 1/4 yesterday and 1/4 today. Go baby go...
JBed: $AAOI I think it's finally put in a bottom at 46.61 this morning. Bouncing off of the 21 MA. Shows you just how extended the stock was. I think this is a great buy point.
spmeyers: @JBed $AAOI yeah; I may wait a day though
spmeyers: @JBed $AAOI or do a buy stop order at 50
issues: @indigo1948 $OCLR Is in the IBD category #37 tele-fiber optics group. Also in this group are: $AAOI $LITE $FNSR $CIEN $ACIA. But in IBD group #3 are $AEIS $AMAT $LRCX. Group 3 is a higher order group (eaec-semiconductor equip group). So we bought $LITE & $AAOI bought a quarter of a position since it's coming down, but we think it'll turn back in a day or so.) AAOI looks like a flag pattern.
issues: @spmeyers $AAOI The 50 day is 10 points below. Way too much to lose to stop out at $37! Buy small here and add if it goes down that way you can add if it goes up or down. How can you lose? Ho ho ho!
JBed: @issues $AAOI Agree. I would set the stop just below today's intraday low, in case this really wasn't the short-term bottom.
JBed: $AAOI looks to have bottomed on this multi-day pullback for a very nice entry point.
barbjim12: @JBed $AAOI could this be a "shot across the bow" as Dan would say ?
JBed: @barbjim12 $AAOI Anything's possible, but the fundamentals would suggest otherwise = 7 consecutive earnings beats, upgrades, etc. Sure hope not - I'm underwater.
JBed: @issues $AAOI No - just watching it like a hawk. If it dipped back below 50 bucks I'd be somewhat worried.
Visit the Trading Forum to join in the discussion.
| | |
| --- | --- |
| Stock Price | $USD 98.28 |
| Change | 1.53% |
| Volume | 2,001,150 |
Applied Optoelectronics Inc is a vertically integrated provider of fiber-optic networking products, for three networking markets: cable television, fiber-to-the-home and internet data center such as components, sub-assemblies and modules, among others.
Request Video of AAOI
Already a member?
Sign in here.
Earnings
August 3rd, 2017 - 2017 Q2 Earnings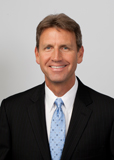 Dan Fitzpatrick
Stock Market Mentor gives you EVERYTHING you need to succeed in the market; all in one place. How easy is that? Dan Fitzpatrick and his elite community of traders share trading ideas, strategies and much more. Dan Fitzpatrick--a world class Technical Analyst, trading coach and regular CNBC contributor--gives you access to all of this with a 14 day FREE membership. Get started TODAY and start trading better TOMORROW with the following premium content:
Nightly video Strategy Sessions with a game plan for tomorrow
Got a stock you want Dan to look at? Just ask.
Patent pending video alerts instantly delivered to you when one of Dan's trading signals is triggered. This is not your typical price alert. This is a short video explaining the action you need to take to make money. No more "Woulda, coulda, shoulda"
Access to over 49,200 stock analysis videos
Access an ever expanding library (49,200) of educational videos that will save you time and make you money
Join a team of friends and traders that have one thing in common; a burning desire to succeed.

Become a Member Today!
Gain immediate access to all our exclusive articles, features, how-to's, discussion group and much more...
Satisfaction Guaranteed!
Your Stock Market Mentor membership comes with a 14 day, no questions asked, 100% money back guarantee!