Illumina Inc. (NASDAQ:ILMN)
Bands Volume 200 SMA 50 SMA 20 SMA Videos Alerts Articles Events

issues: I was looking over etf sectors and found the highest since March 21st would be: $PBE (19%) $FAS (18.7%)$TNA (16%) $IBB(15%) $XAR (13.3%) $QQQ (12.2%) $XLV (11.6%) ... I was most curious about PBE since I hadn't heard much about it. It's portfolio consists of: $BIIB $GILD $AMGN $ILMN $CELG $ALXN $VRTX $UTHR $SGMO $FGEN... Dan just now had an alert go off on GILD. He said (at the time) to buy at $85 and put a stop at $82.55. So I guess you would be out if you did what he said. I will add to my position when I see the green up for a day. PBE is the one to watch since it's been the best! Wad'a say?
issues: $IBB to hold or sell? I've held it for 2 years and suffered for too long watching it drop. Finally in the past few months it's come back to where I am even! So I sold it. Whew. What a relief! I'll buy individual stocks instead of holding this for the long haul. The specifics in the $IBB are $CELG $GILD $BIIB $AMGN $REGN $ALXN $VRTZ $INCY $ILMN $MYL (all have done well except $MYL.)
bRobert: @issues $IBB $CELG $GILD $BIIB $AMGN $REGN $ALXN $VRTZ $INCY $ILMN $MYL IBB has run up 10% in a few weeks. Some retracement is normal and healthy. The daily chart shows a possible retest of the breakout area around 330. The weekly chart has broken out. IMHO . this is not jimmy shaker day. Some profit taking after a big move in a stock or ETF is part of risk management. As for holding and suffering several years, better risk management with stops early on would have avoided that scenario. We've all been there.
TRICIA: $ILMN .pps $197 up 15% off earnings .... Leader in genetic testing and no real competition. Sequencing Genomes used to cost $100K, now $1k ... ILMN has the technology to eventually perform this test for $100. They sold twice what was forecasted, and have a backlog of over 100 instruments. https://finance.yahoo.com/news/illumina-shares-sparkle-strong-demand-172432690.html They are showing at this weeks #AACC17 lab convention ...booth traffic should be great. PT $245 .... this is should get bought out..... but I don't run Siemens, Roche, or Abbott
DAN: ...
If you look at stocks like AAPL, they're popping on earnings...but not holding their gaps. Various stocks like $BA and $ILMN (totally different industries) break out and then keep going. But they are the exceptions, not the rule. And even the hig ...
champ: @DAN $BA $ILMN $BIDU $NFLX $FB ---- I'm not carry very many positions and taking profits on zig-zags and even in my $PXD trade, if they give me their $$$ I'm going to take them...this Market can really chop you up...I agree with everything that you said and Thanks for the heads-up on $VZ this morning and now I expect... that you will comp my next bill.
issues: Tomorrow the following report: $AEIS $AAPL $VOYA $OKE $LPNT $PSXP $BEAT $FANG $ILMN $MTSI $MZOR $PAYC $YRD etc.
Bridget: $XLV is breaking out of a cup and handle on the weekly chart. Being led higher by $VRTX $REGN and $ILMN
issues: Positions I am considering adding to: $BSX $ATH $CBPO $CDW $COMM $HA $JAZZ $ILMN $MAIN $MU. As you can see from the charts I like to add when they're at the 50 or 20 day ma. I am posting to get a good look at the charts.
Esther: @issues $BSX $ATH $CBPO $CDW $COMM $HA $JAZZ $ILMN $MAIN $MU This is a great list. I found some new names to add to my watch lists. Thanks for posting.
mradams0621: $ILMN Was sorry I didn't sell prior to E's yesterday as they sold it pretty hard after hours, but it made a very nice recovery today, so all is good under the hood. For now anyway.
issues: $ILMN reports after hours. Will history repeat itself? Here's what happened last Oct: Illumina (ILMN) stock crashed 25% on 10/10/16 after the company again preannounced a big Q3 revenue miss and forecast weak Q4 revenue. The HiSeq genome sequencing systems can cost in the millions of dollars. The weak Q4 outlook is U.S.-related, Massaro wrote, which "is troubling," and since Illumina was "trading at the loftiest valuation among its peers in the space, a reset in its multiple is sensible," he said in cutting is price target on Illumina stock to 135 from 165. He maintained a hold rating. Illumina stock fell to 138.99 in the stock market on 10/11/16. Shares earlier touched a three-month low of 133.80, all this after a now-failed breakout at 182.77 on Oct. 3.
audrina0904: @issues $WLDN $AAOI $ILMN Im actually in $WLDN for a long haul, but today has been pretty disturbing. No explanation of stuff like this, no news, big day yesterday, and then bam, at this point I wouldn't be surprise to see it rebound hard tomorrow...Who knows...great company, great forecast, very strange action.
issues: $WLDN dropped in what's close to a bear engulfing pattern. But not a true bear engulfing as Aragorn says, since the top was lower today than yesterday. Still it's not good. Almost got my stop hit. Dropping the partial stop to $28.65. Anyone one else care to mention where their stop is? Earnings May 4th. I'm trying to hold on til them. This reminds me of $AAOI. Did a similar move, down hard then the bounce after I got left at the station without any shares. Didn't buy it back since that's a "wash sale" penalty with severe consequences! This pattern looks like a day or two more of selling. Could bring it down to $28.85! So last remainder of $ILMN for a real healthy profit. Thank you forum member who suggested buying at the bottom. I owe you.
issues: $ILMN reports tonight. Plan to sell 1/2 position since it's at a top. $BSX Dan said it was a buy here above $25. Holding our 1/2 position now. Also $IDCC got an upgrade. Holding 1/4 position.
issues: I sold $EDU way back in Dec only to see it up 20 points. I am waiting for the proverbial pull back but it doesn't seem to come. Today is supposed to be earnings day (report card for EDU) but I can't see any results yet. PE of 40 should drop, don't ya thunk? Come on babe, come to papa! Sold 1/2 $ILMN for really heathy profit. Thanks to the person who wrote in the Forum, way back last year, that ILMN was "done going down." That post really helped me. I bought the other 1/2 position and rode it all the way to today - graduation day. Still holding 1/2. Earnings are tomorrow ah. (PS didn't like the comments by Benzinga, "Something is Wrong with ILMN's Gene sequencing machine..." but it sure hasn't hurt the stock.
jetace: $ILMN moving off the 50MA in a squeeze after several months of very flat consolidation
issues: $ILMN dropped 3% buying opportunity to take profits? Also $CBPO on the rise, added with stop at $96.90!
issues: Earnings after hours include $ILMN. Last earnings we sold half of $NFLX only to see the gap up. So I am thinking of holding through earnings. Also reporting $APC $OCLR (1/31) $VIAV $NUE $GILD $MANH $EW $VLO $BOFI $AMD and $UA.
rem2088: @issues $ILMN $NFLX $APC $OCLR $VIAV $NUE $GILD $MANH $EW $VLO $BOFI $AMD $UA I thought $GILD reports 2/7
issues: Anyone holding $ILMN through earnings? Still thinking of selling 1/2!
shoredriver: $ILMN $BIO announce new next gen sequencing at JPM Conf....$ILMN up nicely in aftermarket
debeers: @issues $ILMN $AMGN Re: $AMGN-Nothing like winning a patent lawsuit to make your numbers pop, hih?
issues: Nice pop on $ILMN. Thanks to whoever told me to buy at the exact bottom. Also $AMGN is working.
issues: @DAN $XLP $K $TAP $MO $PEP $NWL $SMH $XLK $QQQ $AMD $CRUS $IBM $ORCL $MU $FN $WB $QCOM $CRM $Z $USO $BP $XOM $APA $PXD $KRE $C $GS $BAC $PRU $DB $WETF $BEN $FRTA $TUSK $HUM $AET $UNH $IBB $ILMN $COL #ipo Dan half the benefit from the video is your mellifluous voice that has such a convincing, cogent, smooth, flowing sound. Anyone can read stuff on stocks all over the net but there is only one DAN FITZPATRICK and it's all in the voice. Don't even think of stopping these videos. I get a lot out of even the pauses, hesitations, emphasis etc.
Iceman: $ILMN #ShortPuts #FallingKnife - Sold 1 ILMN Jan 20 2017 100.0 Put @ 1.05
issues: @Iceman $ILMN #ShortPuts #FallingKnife Good move. I am thinking with this break of support, ILMN could drop a bit lower. The low for the 52 weeks was $119. I guess this is low enough. Bought second position. Thanks for the note.
issues: @Bridget $KITE $BLUE $JUNO IBD ratings for $KITE = composite 25, accumulation A+ (best). $BLUE 47 B. $JUNO 10 D . We hold $ILMN for a bounce.$ ILMN is in group 151 Med Research.$ BLUE $KITE and $JUNO are in group 44 with $CELG $CBPO (own) $REGN $INCY. Thank you!
champ: @Aragorn $XLP $K $TAP $MO $PEP $NWL $SMH $XLK $QQQ $AMD $CRUS $IBM $ORCL $MU $FN $WB $QCOM $CRM $Z $USO $BP $XOM $APA $PXD $KRE $C $GS $BAC $PRU $DB $WETF $BEN $FRTA $TUSK $HUM $AET $UNH $IBB $ILMN $COL #ipo --Is the party Over...?
Bridget: ...
$IBB biotech not doing well, you do not want to be in these, also $ILMN breaking out of a squeeze down
$COL - hit our price target today, that went up faster than I expected
Aragorn: @Bridget $XLP $K $TAP $MO $PEP $NWL $SMH $XLK $QQQ $AMD $CRUS $IBM $ORCL $MU $FN $WB $QCOM $CRM $Z $USO $BP $XOM $APA $PXD $KRE $C $GS $BAC $PRU $DB $WETF $BEN $FRTA $TUSK $HUM $AET $UNH $IBB $ILMN $COL #ipo As always thanks Bridget. I wish Dan's notes were more like this then I could just read his notes LOL Thanks again
DAN: @Aragorn $XLP $K $TAP $MO $PEP $NWL $SMH $XLK $QQQ $AMD $CRUS $IBM $ORCL $MU $FN $WB $QCOM $CRM $Z $USO $BP $XOM $APA $PXD $KRE $C $GS $BAC $PRU $DB $WETF $BEN $FRTA $TUSK $HUM $AET $UNH $IBB $ILMN $COL #ipo You can watch my videos, which accompany the notes. Trust me, I'd rather just provide detailed notes and forego the vids. ;)
issues: @DAN $XLP $K $TAP $MO $PEP $NWL $SMH $XLK $QQQ $AMD $CRUS $IBM $ORCL $MU $FN $WB $QCOM $CRM $Z $USO $BP $XOM $APA $PXD $KRE $C $GS $BAC $PRU $DB $WETF $BEN $FRTA $TUSK $HUM $AET $UNH $IBB $ILMN $COL #ipo But Dan you have such a mellifluous voice: (def -pleasant to hear., soothing, rich, smooth, euphonious, harmonious, tuneful etc///
Alexandra: @DAN $XLP $K $TAP $MO $PEP $NWL $SMH $XLK $QQQ $AMD $CRUS $IBM $ORCL $MU $FN $WB $QCOM $CRM $Z $USO $BP $XOM $APA $PXD $KRE $C $GS $BAC $PRU $DB $WETF $BEN $FRTA $TUSK $HUM $AET $UNH $IBB $ILMN $COL #ipo I love the videos and the notes help reinforce. Hope your shoulder is healing nicely.
Aragorn: @DAN $XLP $K $TAP $MO $PEP $NWL $SMH $XLK $QQQ $AMD $CRUS $IBM $ORCL $MU $FN $WB $QCOM $CRM $Z $USO $BP $XOM $APA $PXD $KRE $C $GS $BAC $PRU $DB $WETF $BEN $FRTA $TUSK $HUM $AET $UNH $IBB $ILMN $COL #ipo
I did ask Gary if he could do the same for th ...
issues: $ILMN I bought a starter at $140. ILMN has a history of dropping hard then creeping back up. I think it will again be in the high 100's, but being down 10 points, my confidence is wilting. Anyone else care to have input?
steve71: @issues $ILMN Being in San Diego, I can tell you some local biotech/biomed chatter. FWIW. Illumina used to dominate the field. Now it has significant competition. The company had planned on making big profits on genomic medicine. Still a lot of promise, but genomics has produced more headlines than profits so far. But that's all just talk. The chart is the real story.
issues: @steve71 $ILMN Thanks Steve. I put in a stop on ILMN at $129.
Aragorn: $ILMN rocking
traderbren: @Aragorn $ILMN - yep, and great volume. Took a starter position yesterday for a trade. Still holding. Next overhead ceiling is $150. Let's see if it can clear it.
traderbren: $ILMN - looks like its starting to rise from the dead! NP, but may be an OMM play in the works.
issues: Brought back from the dead, the living dead = $ILMN slowing coming back. I bought a starter just now. (Volume attributed to Betaville report on Roche interest) sold 1/3 position in $NFLX due to prior earnings gap drops.
issues: @Danzguy #Sanity-Check OK But what are you buying? I am looking at $ILMN and thinking but not doing. I got stopped out of these: $LGIH $SBUX $CBPO $GPN $THRM
Danzguy: @issues $ILMN $LGIH $SBUX $CBPO $GPN $THRM #Sanity-Check I'm focusing my day on $BOFI, $MOMO and $GNRC. A low volume selloff on a stock tells me the sellers are less interested and there is opportunity for a good buyin at the low of the day on a green candle. thoughts?
Bridget: Notes: $SPY - Right back down to the bottom of the range where we get a bounce. Trading range is still intact. Break below $212.40 and watch out below. $BURL and $WMT - both looking bearish $CARB - working $PXD - working $BOLD - ipo, working $PTEN - working $CATM - working $MU, $LITE, $STX, $VEEV, $CDW, - shot across the bow $PI - break down $GRUB - breaking down $Z - breaking down $FN, $BSX - right at support $LPLA, $CRK, $AFSI, - break out $ILMN - dead cat bounce
issues: @Bridget $SPY $BURL $WMT $CARB $PXD $BOLD $PTEN $CATM $MU $LITE $STX $VEEV $CDW $PI $GRUB $Z $FN $BSX $LPLA $CRK $AFSI $ILMN Just this PS: I thought Dan was holding VEEV as a Long Term Hold. Just wondering if he still owns it in his LTP. NP
shoredriver: $ILMN weak numbers, back to where it was in beginning of May
steve71: @shoredriver $ILMN Agree. Illumina used to be King, but didn't have a moat. Now there are a number of competitors who make fast sequencers. Illumina is greatly expanding their facilities here in San Diego, so costs are an issue as well. No position.
Bridget: $ILMN the 50DMA has just about caught up with this stock while it has been in consolidation. It is looking likely to breakout out of this range soon. You can nibble here but wait for the high volume move as confirmation to add.
Bridget: Notes: Breakouts on Volume: $OPHT, $CSX, $SGYP, $GIMO, $GHL, $JBL, $STM, $SUPN, $CEMP. $AMTD, $NH, $FNFV, Working: $GKOS, $CWEI, $FNSR, $LOGM, $BABA, $ATVI, $IRWD, $BHE - nice move off the 50MA $MSCC - almost breakout $ILMN - almost breakout $INTC - back up near the high $SWKS - making a nice move with AAPL $PBR - looking toppy, have alert set at the 50MA for a breakdown $PNRA - looking toppy, needs to recover the 200MA $CHU - huge volume today, weekly chart is turning up $JWN - showing a nice move after the flag pattern $CNX - this is broken, get out $GPRO - nice move off support with volume $SBUX - at the bottom of the range, could be a good low risk buy point $ABX - showing support at $17
Bridget: $ILMN nice move today with higher volume. Breaking the downtrend on the weekly chart.
Aragorn: $ILMN running today
Bridget: ...
$ILMN - failed breakout
$GLNG - nat gas is working
$WB - $46 is resistance
$CACI - another failed breakout, huge volume today
$MRO - big move today, extended on the daily but just breaking out on the weekly
$MSBI $ACIA $YRD - IPOs are working
$VMW - ...
mikepbss: $ILMN Bullish pattern and moving up. (np)
Aragorn: $ILMN inside day and up insid 60 forming now or 2 inside 30's
issues: @mikepbss $ILMN same IBD category (Med Research) as $PRAH $ICLR $CRL $PRXL$INCR $ILMN $MEDP & $Q; Best IBD ratings in group $PRAH (composite 95 ; accumulation A-; We own ICLR but would like to buy $PRAH- it's just a little high right now.
issues: @Bridget $JUNO creeping on all fours. So gradual... just thinking about it. What do you think of $ILMN or $MDVN?
Aragorn: $ILMN - continuing its move from yesterday into the 3rd std bollinger
mradams0621: @Aragorn $EXAS ya and grats if in already but you would not buy it here would you? Just not a good entry in a market that's way overdue a pull back. Ya I know it can just keep going so we got to have some on the table, but considering the odds, is it not time to keep trades short term and take profits when you have them? You mentioned $ILMN - Good e's and up, nice chart, but no way I would buy up here. I hate selling at the close when its also high of day, but that's just to big a move to ignore. I'm taking at least half off, maybe all and get in again lower. Your plan on ILMN?
Aragorn: @mradams0621 $EXAS $ILMN EXAS strong chart yes I would buy tight stop small position. Go with the momo until it says no mo to momo. I mentioned I was hoping fro another inside day for pent up fuel well volume today more than yesterday they want this one at least someone does
mradams0621: $ILMN What say you? Does a strong close on the high of day on an earnings and up pop day two (bullish) out weight the (bearish) signals- big move already, day two way above top bol. band- etc. I'm overexposed so got to sell some, but maybe all and reload on a pullback?? Thoughts and comments requested and appreciated.
Aragorn: @mradams0621 $ILMN take some off is what I would do if overweight you can always buy it back tomorrow. But if it drops 4 percent today is gone
mradams0621: @captron $RLYP If if if the breakout holds, the 50/200 cross could give it a kick in the pants. Sure hope so, as I refused to sell when I should have previously and am still down 20% on the position, and overweight the NOT working sector. Need to l ...
Remington: @mradams0621 $RLYP $EYES $JUNO $NK $SSH $ABUS $ILMN $CEMP $CLDX $ALXN $BIOC $GILD $BCRX $MNK $IBB I did well adding to $LABU at 23$ ish and sold at 30 little early but if you get a big dip you can start making some of that 20% up quicker ////or loose a lot more so keep tight stop and make sure you get an excellent entry point on it, jmo and has worked for me in past when I had huge conviction like you seem to and just needed some beta on the upside.. best of luck been where you are and much worse but I was able to climb back and learned a thing or two aafter I thought I knew a lot LOL
OPENMARGIN: @dan please review $ILMN in one of your upcoming strategy sessions. Motley fool issued a "rare" "double down" for the stock. For the weekly chart, it appears to be bouncing off the 200 dma.. On the daily chart, it has gone up three days in a row from what I would consider oversold. It rallied right after earnings. On the daily chart, resistance seems just above current price.
mradams0621: $ILMN reports after the bell. Very scary if overweight and underwater with resent price target revisions downward . Per the Fly -- theflyonthewall.com: Illumina technical comments ahead of earnings The shares are in a downtrend, with important support at the $150 area having been broken heading into earnings. If the news is more positive than expected, the $150 area is the first major resistance test the shares would face. It would take a move back above $150 to put the stock into a more neutral mode on a long-term basis. If the news is bearish, the downtrend is likely to continue. Initial support would be at the nearby 52-week low at $130. On a breakdown below $130, next support is at $127.69 and then at $117.50. :theflyonthewall.com . Does anyone know how to read the tea leaves on the options pricing?
issues: $ICLR missed by a penny. I evaluate a stock by increasing expected quarterly earnings. Ameritrade shows $1.15 $1.19 $1.26, pretty nice. I want more $ICLR but will wait to see the green (as in money) day. $ICLR is in IBD industry group 49 with others $INCR $PRAH $CRL $ILMN (which I bought. This may be phase two for $ILMN...). But as a whole this is a good group! Medical research.
steve71: $ILMN STC @ $143.40 The earnings miss was a nice trade opportunity. But given the new players in genetic analysis, Illumina has lost the near monopoly it enjoyed.
steve71: $ILMN $CERS Illumina is behaving well, as though the earnings crash was too extreme. If it fills half of the gap down, that would be 156, just below the 50 dma. A reasonable trading target. Cerus continues to climb, Zika powered. They should thrive as more blood banks worldwide embrace their sterilization technology. Cerus is able to treat platelet and plasma transfusions now. They are working on approval for red cell transfusions, a 10X larger market.
traderbren: $ILMN - seeing a bid on the intraday. NP
tejas7: @traderbren $ILMN I like this. Started at 143. Stop 139. I am expecting it to fill the gap by a bit.
mradams0621: @traderbren $ILMN Nice pump in Barons a couple days ago helps
steve71: $ACAD $AKRX $ILMN $CERS Adds at the close.
steve71: $ILMN It's early, but Illumina is rebounding. BTO @138.85. Exit is below yesterday's low.
mradams0621: @steve71 $ILMN in also, double down to lower cost basis from higher, now Very Very long lol. I'm a believer!
steve71: @mradams0621 $ILMN Good luck! Should be fine, as Illumina is still a monster in the space. In 20 years of biotech investing, I have only learned ONE single thing. Don't fall in love with a stock, because it won't love you back.
champ: $ILMN long on this drop ...15 minutes ago at 138.25
inthesticks: @champ $ILMN Since this is just above a 2 year support level, I'm thinking it might be a good long, long term portfolio add. Motley and Barron's had positive articles yesterday. Any thoughts appreciated.
Kid2old: @Aragorn $AAL $ADBE $ADRO $ALK $ALNY $AMZN $APA $ASPS $ATI $ATVI $BIB $BIDU $BMY $CA $CAKE $CANF $CBRL $CBS $CEMP $CENX $CMG $COG $COR $CORE $COST $CRM $CSX $CTL $CTRP $CTSH $CVLT $DATA $DIS $DPLO $DRI $DSX $EAT $EBAY $EQIX $EXPE $FBIO $FDX $FOLD $FRSH $FTI $GOOG $GOOGL $GWW $HERO $HLF $IBB $ILMN $INSY $IP $ITB $JBHT $JUNO $KMI $LAKE $LJPC $LL $LNKD $LOCO $LOW $LVLT $LVS $MLNX $MSFT $MXL $MYGN $NDAQ $NDLS $NOC $NTES $NVDA $ONVO $ORCL $PM $QLD $QQQ $R $RAX $RDUS $RENN $RH $RL $RMBS $RWLK $SAVE $SDRL $SGY $SINA $SLCA $SU $SVXY $SWHC $SWN $SYNA $TASR $TDW $TQQQ $TREX $TROV $TSCO $TSLA $UA $ULTI $UTX $UVXY $V $VA $VISN $VIXY $VRX $VXX $WHR $WY $XHB $XIV $XLK $XLY $XOMA $XONE
HooDat06: @mradams0621 $ILMN I picked up some shares ~$133 this morning. Has bounced off of $130 twice in the past year. Seems like a pretty low risk trade. Analysts reduced their price targets, but still above $150-160
steve71: $ILMN Watching, but no position yet. Trading 11X normal volume. A classic Adami flush on volume. If it can hold this triple bottom, and turn up in the next couple of days, could be worth a shot. They used to own the DNA sequencing space, but now have competition.
mradams0621: $ILMN breaking out above the 200 after a little flag. Long and underwater but still a believer long term.
mradams0621: $ILMN e's downside guidance- falling knife- huge bummer.
JJT1: $ILMN Above upper BB and just below 100 day SMA on daily chart. NP
mradams0621: $IBB spiking up, don't know who's doing it. $AAPL selling off. Lots of mixed signals today. Very confusing. Can't find a bias. Churn is all I see. Best position moves in my account today so far all IBB stuff. $BCRX -6%, $ABUS $SSH $CEMP $RLYP $GILD $ALXN $ILMN $CLDX $ZTS $MNK fd; LONG all and very sorry I am in most cases- all red positions
mradams0621: $ILMN could the big round number $150 hold as the bottom? will find out. #trade
judysteiner: Good Morning friends... I Made a new scan that I am very excited about. Here are the top bunch of tickers.. look at the last 2 daily candles. $SHY, $AGG, $NEE, $SEE, $GMCR, $TWC.$ILMN,$DLR<$EQIX, $DPS,$CLX,$DPZ,$SPB, $ABMD,$LAD, $BIV,$HII $BWLD---ALL traded over 500,000 shares on fri, next few over 400k..$ATHN $AMCX
Tr8dr: @judysteiner $SHY $AGG $NEE $SEE $GMCR $TWC $ILMN $DLR $EQIX $DPS $CLX $DPZ $SPB $ABMD $LAD $BIV $HII $BWLD $ATHN $AMCX Hi Judy, just wondering what media you use for your scans? is it Finvis screener?
Aragorn: $ILMN - inside day and up $EMES hod
mradams0621: $ILMN so what's your favorite long term hold? ILMN is mine. Position down 11% after adding at the wrong time but it's working well today after a nice CNBC segment. The bio-teck gal, don't know her name, got her DNA tested and is awaiting the results, so will be more pumps coming. Someone called it the next AAPL like growth stock/industry. I'm a cheerleader!
dpil2121: @mradams0621 $ILMN - I'm taking a flyer on MDR. It's not going to zero (I don't think..) and at some point oil needs to stabilize...
mradams0621: $ILMN another CNBC pump, thank you Meg Tirrell!
FHS: @dpil2121 $ILMN $MDR GreenGhost (welcome back, by the way) is spot-on with his remarks regarding $MDR. I think Cramer (FWIW) considers this a speculative hold. Interesting turn around story, I guess. The last four earnings have surprised significantly to the upside, lending credence perhaps to an improving story. I've been in and out so often I've got vertigo. Truth be told, and I'm not proud of it, I'm back in but with a tight stop under 3.71. For three days now, it's wattled between 3.72 and 3.85, and I'm not feeling overly confident at the moment. And so it goes...cheers.
GreenGhost: @FHS $ILMN $MDR Thx as long as low risk stop you're fine IMO; would not expect much though near term absent a bullish catalyst ; lot of VERY recent trapped long pain at higher prices in that chart; expect much resistance/supply on any climb north; think there might be btr use of your capital than that one ; having said that if determined ( we all got bottom pick a stock here and there right LOL!) make sure stock holds that area 4 day shelf lows ; if not big air pocket below. Best of luck!
Forexpro: Re: $ILMN Hi, Friends, I'm not now, nor have I ever been, involved with this, but I'm reliably informed that it will be replacing $SIAL (which has been acquired) in the $SPX. That will become effective at today's close: http://schrts.co/HuCcmq All the best!
michaelH: @Forexpro $ILMN $SIAL $SPX I have a question about Muni bonds which I bet you can answer.
On occasion(for various reasons) I buy new issue Mass. muni bonds(I'm a Mass resident) w/ a short maturity, usually 1 to 3 yrs . Its getting harder and harder ...
Forexpro: @michaelH $ILMN $SIAL $SPX

Hey, MichaelH,

Here's hoping that you're doing well. I am miles from being an accountant, and munis are strange beasts. However, my understanding is that your accountant is correct about the tax treatment if the bond is ...
michaelH: @Forexpro $ILMN $SIAL $SPX Pretty much what I figured! Again, thanks for your response. As always informative. Hope all is well with you
DAN: $IBB $VRTX $VRX $CELG $ILMN $CBM $GILD $BIIB -- If you are in biotech, I'd just suggest that you are in stocks that don't look like the tickers I'm posting here.
Seth: @DAN $IBB $VRTX $VRX $CELG $ILMN $CBM $GILD $BIIB I was just going over my LT holdings and looked at the chart of $BMY which is one of my top 5 holdings. Thanks for pointing this out today, looks like a good time to take some profits and let it come down to support again to add back cheaper!
Visit the Trading Forum to join in the discussion.
| | |
| --- | --- |
| Stock Price | $USD 243.55 |
| Change | 0.93% |
| Volume | 894,757 |
Illumina, Inc. is developer, manufacturer and marketer of integrated systems for the large scale analysis of genetic variation and biological function.
Request Video of ILMN
Already a member?
Sign in here.
Earnings
January 30th, 2018 - 2017 Q4 Earnings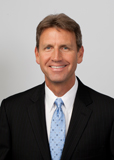 Dan Fitzpatrick
Stock Market Mentor gives you EVERYTHING you need to succeed in the market; all in one place. How easy is that? Dan Fitzpatrick and his elite community of traders share trading ideas, strategies and much more. Dan Fitzpatrick--a world class Technical Analyst, trading coach and regular CNBC contributor--gives you access to all of this with a 14 day FREE membership. Get started TODAY and start trading better TOMORROW with the following premium content:
Nightly video Strategy Sessions with a game plan for tomorrow
Got a stock you want Dan to look at? Just ask.
Patent pending video alerts instantly delivered to you when one of Dan's trading signals is triggered. This is not your typical price alert. This is a short video explaining the action you need to take to make money. No more "Woulda, coulda, shoulda"
Access to over 53,000 stock analysis videos
Access an ever expanding library (53,000) of educational videos that will save you time and make you money
Join a team of friends and traders that have one thing in common; a burning desire to succeed.

Become a Member Today!
Gain immediate access to all our exclusive articles, features, how-to's, discussion group and much more...
Satisfaction Guaranteed!
Your Stock Market Mentor membership comes with a 14 day, no questions asked, 100% money back guarantee!