iRobot Corporation (NASDAQ:IRBT)
Bands Volume 200 SMA 50 SMA 20 SMA Videos Alerts Articles Events

Bridget: $IRBT double bottom
Bridget: #Notes: earnings: ADBE COST tomorrow $XLI - new high $IYT - holding strong, $FDX $UPS $CSX $KSU $UNP all look good $BA $NOC $LMT $LLL - still working $GILD $LLY $BIIB $PFE $BMY - coming out of a squeeze $AGU $POT - breakout continued today $ABBV - another breakout attempt $SOI - new high breakout $PRAH - nice follow through today $FCX - day 2 of this breakout $ERIC - breakout on news of deal with VZ $UTX - inverse head and shoulders $CAR/$HTZ - recovered since earnings $DE $CAT - still working $FLIR - in a squeeze $JD - high volume bounce off 50 and 200dMA. could break this recent downtrend $PII - Pullback buypoint $MRO - in a squeeze $IRBT - double bottom, basing
JBed: $IRBT double bottom, still below the 200 day.
DAN: @ROSEY $NVDA Hi ROSEY. Good to see you back! I am looking at $DVMT and $NVDA for that, though I'm sure there are many others that members follow. One ETF that would work is $BOTZ -- Global X Robotics & AI Thematic ETF. Here are the holdings: $JBT $NVDA $TRMB $IRBT $BRKS $ISRG JBT and TRMB look interesting to me, ROSEY. --Dan
Bridget: $IRBT bearish engulfing pattern today after earnings
Bridget: I've been short $IRBT for about a week and this finally starting to move lower.
Bridget: I'm short $IRBT. I shorted it on friday. I think this move is just getting started but first profit target is $70.
Aragorn: $IRBT getting the smack down today falling all the ay to the 100ema and near the last pivot low of 90.11 - watch for a reversal
bwcarnation1: $IRBT bought some on the bounce off of support. stop below Friday low. support running along 100d
issues: @bwcarnation1 $IRBT $MZOR is in IBD industry group 18 "Med Systems". Compare that to IRBT in group 108! The accu/distribution rating for IRBT is c- while MZOR is B-. We hold a starter in MZOR.
tjv821: @grcjr $IBRT $irbt been trying to get into this but forget :(
grcjr: $IRBT darn. I've been in/out/in/out but was out for earnings. Up huge. Congrats to those that held.
tjv821: $irbt looks like will smith shot this thing??
Bridget: $IRBT shot across the bow
issues: @Bridget $IRBT This is more than just a shot across the bow this is a direct hit on the starboard side that may sink the ship.
humble: @Bridget $IRBT Who is the skipper??....Are you looking at 91.51 support needed to hold or in dead man's land?
Bridget: Notes: Stocks I mentioned yesterday that were "toppy", fell below support today. $TSM $AMAT $LRCX $SWKS $MCHP FAANG - not looking good since $XLK is rolling over $AMTD - great performing bank stock $AXP - working $YRD - Vol Squeeze up $OSUR - breakout $FSLR - holding up well $SBAC $AMT $CCI - up on $CHTR deal $PLYA - #ipo new high $STX - breaking out to the downside $PYPL - double top $TXN - breaking down $IRBT - shot across the bow $KHC falling below 200MA $GE - almost at 52 week low Dumpster Diving $CBL $AFSI - coming off the bottom
Bridget: $IRBT still falling.
grcjr: $IRBT not yet in a VS but moving that way.
thehook1: $HRC $IRBT upward & thx to all this amazing bunch who makes trading fun & profitable.
Bridget: Notes: $XLF - financials still working but starting to slow while waiting for FOMC. $WFC $AMTD $SCHW $CMA $ALLY $IYT - transports doing good. $CSX $FDX $UPS $GBX $XBI - biotechs doing good. $CVLS $MDT $OMER $PUMP $ABT Casinos holding- $CZR $MLCO $WYNN $LVS Infrastructure trade - $VMC $CMC $MLM $XLK recovering - $IRBT $TSLA $LITE $EDU $XHB breaking out - $KHB $LEN $PHM Winners on a pullback - $MTN $DPZ $NFLX $AMAT $ANET $MAS - breakout $IPI - breakout
Aragorn: $QCOM bouncing off the 100 ema looks like it want higher $AAL rev strat daily hammer up $FDX trying fro 200 $UPS also nice daily move $VRTX weekly hammer up breaking out daily $ATHN breakout of consolidation 30 up $SQ resting going higher $IRBT forming an inside day after yesterdays pullback watch fro higher tomorrow $GBTC so;d my small position form yesterday fro a nice profit $IWM - small caps giving you a reason to believe above the 21ema $CBI - POS stinking up the jint but now at the 8ema worth watching reward to risk is really good if it gets going $DECK walking up the outside bollingers day 5 strong stock in need of a rest Trade well everyone see you on the other side
tjv821: @Aragorn $QCOM $AAL $FDX $UPS $VRTX $ATHN $SQ $IRBT $GBTC $IWM $CBI $DECK you forgot $himx
Aragorn: @tjv821 $QCOM $AAL $FDX $UPS $VRTX $ATHN $SQ $IRBT $GBTC $IWM $CBI $DECK $himx LOL I saw that today nice move no position but 50 sma resistance and 200 it appears like that for now but worth keeping an eye on it $GBTC going back up
grcjr: $IRBT - Yet another all time high. $0.10 shy of $100.
grcjr: $IRBT $SWKS $AMZN $NVDA - some on my watch list setting new highs.
Bridget: ...
$IRBT - still working
$GOOS - #ipo, cup and handle near all time high
$TTWO - inverted hammer after earnings, look for further pullback
$MKC - coming out of a squeeze
$LUV - cup and handle on the daily, new 52 week high
$DY - in a tight squeeze, ER ...
grcjr: $MCD $NVDA $IRBT- 52 or more week highs. Position in all three.
gmj: $ROBO, $BOTZ, .... I am bldg a watch list of ETF,s and associated robotic stocks list. My list includes $IRBT, $ISRG, $CGNX, $RAVN, $KRN, $TRMB, $MBLY, $MZOR ... Anyone that can add symbols to the list I would appreciate it ... figure this is a future group that cannot be ignored RHRN ... thx in advance for your ideas.
Bridget: @gmj $ROBO $BOTZ $IRBT $ISRG $CGNX $RAVN $KRN $TRMB $MBLY $MZOR $MBLY is being acquired by $INTC, so I wouldn't keep it on your list.
mljbaer: @gmj $ROBO $BOTZ $IRBT $ISRG $CGNX $RAVN $KRN $TRMB $MBLY $MZOR $AVAV is a drone company. Sort of a robotics play...
gmj: @Bridget $ROBO $BOTZ $IRBT $ISRG $CGNX $RAVN $KRN $TRMB $MBLY $MZOR $INTC thx Bridget will do, I knew that but forgot, the memory is not what it used to be!
steve71: @gmj $ROBO $BOTZ $IRBT $ISRG $CGNX $RAVN $KRN $TRMB $MBLY $MZOR $FANUY is the ADR for Fanuc, the largest robot manufacturer. Fanuc is Japanese. They have 55% of the U.S. market and 10% of China. 2016 earnings were impacted by heavy investing. Fanuc plans to expand capacity by 60% through 2018.
Aragorn: $RH - broke out of a vol squeeze mentioned on Wednesday I hope some of you took advantage. still in phase one $IRBT still going . $CGNX looks good for higher $OXY nice day today to get back inside the bollingers
gig1: $IRBT Interesting here. Extended but earnings out of the way and still moving higher after gap up.
humble: $irbt @DAN trying not to be shy........popped on earns.....if you didn't own.....would you buy, sell or stand clear?? Would love your thoughts @Bridget...anyone?
DAN: @humble $irbt Hey High short interest on IRBT -- 20% of float is short. .I wouldn't short it (assuming I do not own it). If I was long, I'd probably sell at least half. It's made a pretty big move today. But as for buying it here? I think it's up too much. It could very well go higher...so you've gotta realize that. But it's just up a lot in one day, s. o it's a discipline thing. If you are an active trader and have time to watch it, then buy some now at $80.44 and keep a stop below $78. That's a low risk trade, and your stop is just below the morning pullback at 10:05 am. Hope that helps. Glad you weren't shy! 8-)
humble: @DAN $irbt I will do it again...THANK U for making me discipline !
Aragorn: $IRBT earnings 4/26 is just continuing its move.
$GKOS continues the bounce off the bottom triangle line see previous posts for a chart.
$MDXG - made a new 52 week high then pulled back hard. I am still long but cautiously watching that thisis not t ...
tjv821: $irbt still gng up
woodman: $IRBT crushed on earnings, but bouncing, has moved up into the opening gap.
spmeyers: robots anyone? $IRBT looks nice at 60
pookie: @spmeyers $IRBT earnings 2/8
spmeyers: @pookie $IRBT thanks
Aragorn: $IRBT continues to make new highs blue skyies ahead OT morning Tune Allman Brothers Blue Skies https://www.youtube.com/watch?v=wwyXQn9g40I
Aragorn: Many defense stocks are doing well. A few have pulled back but many are moving higher or in consolidation with high bases. These are the ones I like rhrn $MLM $IRBT $OA $BA $HON $GD
Aragorn: $IRBT - hitting all time highs ( ATH ) pre market $ AVAV another one I follow in this sector is in an extended flag pattern/wedge. I ma waiting fro a break out or break down but I think it goes higher
Aragorn: $AVAV broke out $IRBT new Highs $BATS new all time highs $IMAX still holding the 200 support consolidating $BWA - congrats Trixie fro pulling het trigger Autoparts doing real well including $MOD $CAAS $DORM a jojo favorite for those who remember him $SMP $DAN $ADNT ( IPO) anyway @Dan take a look at this sector.
Trixie: @Aragorn $AVAV $IRBT $BATS $IMAX $BWA $MOD $CAAS $DORM $SMP $DAN $ADNT $BWA i owe my postion to the kind member who posted last wk on the day of earnings to bringing this to my attention again.. thx.
mradams0621: @Aragorn $AVAV $IRBT $BATS $IMAX $BWA $MOD $CAAS $DORM $SMP $DAN $ADNT
My Dell computer died. Need to get a new one. I think it was you that did a lot of work researching the best computers for trading. Was it worth it? Does it really matter tha ...
Aragorn: @mradams0621 $AVAV $IRBT $BATS $IMAX $BWA $MOD $CAAS $DORM $SMP $DAN $ADNT If gaming it is all about Ram and processing power and your Video Card. I have no real clue on gaming, I do know I needed to go to the link below for a system to meet my needs. If you are not going crazy then what you have above sounds good. Lots of ram you should get never can have enough I have 16 gig. http://eztradingcomputers.net/desktop-trading-computers/
mradams0621: @Aragorn $AVAV $IRBT $BATS $IMAX $BWA $MOD $CAAS $DORM $SMP $DAN $ADNT Thank you!!
janner0814: Here are four stocks that look #INTERESTING: $XRAY $FNSR $IRBT $IM (Charts are #WEEKLYS: #NEWBIES take #NOTICE at the WEEKLY VOLUME spikes per Friday's Close 11/4/16) No positions..... compliments of @Aragorn's request to ALL to #share trade ideas on the #WEEKENDS. #TRADEIDEAS http://tinyurl.com/janner20161104charts @Aragorn $SPY $IWM $QQQ $DIA $UUP $GDX #BIGMONEY #FAST #RETAILERS
tjv821: $irbt also nice looking chart
Aragorn: $IRBT - in full breakout mode hitting the 3rd std bollinger
mikepbss: $IRBT new highs. Maybe folks need their stuff for all those new home sales. (np)
Alexandra: $IRBT working again today.
Alexandra: $IRBT working.
Aragorn: @Alexandra $IRBT yes it is and old favorite of mine along with $AVAV which went inside day and up off the 8ema
woodman: @Alexandra $IRBT very nice recovery from a double/triple bottom area. It isn't the cleanest of charts, particularly the daily chart, but if you look at the weekly, you can see that it's been a sideways, range-bound mover for some time now. One could make some $$ within that range - buying at the bottom of that range around $28 and selling at the top around $35 - $38. Thanks for sharing.
Alexandra: @Aragorn $IRBT $AVAV I think I got this one from you in the first place. Thanks
Alexandra: @woodman $IRBT I like the idea of selling at 35$. Thanks for your iput.
Alexandra: Any thoughts on $IRBT?
Alexandra: @champ. I knew it! I like your style. Swing trading around core positions. Sorry to pester you however, that being said, here I go. $IRBT I bought last week small position at 33.27. I'm tempted to sell it AH and buy $XOM. Your thoughts r appreciated.
champ: @Alexandra $IRBT $XOM - I'm not really a tech guy...don't know anything about this company. I don't like tech ...too much risk for me but I do buy a few.....every once in awhile. I do own $AAPL but I see it as a retail stock. I like internet stocks l ...
Aragorn: A few stocks that are working nicely and worth watching for an entry $IP inside day per my weekend discussion on those rev strat weeks and up many are working nicely $CMI $IRBT $NTRS $DBD $PG ( inside day ) $SDRL - ( Inside day ) $SBNY
Aragorn: @hunter2 $SPX $AFSI $APD $CMI $DBD $GS $IRBT $NTRS $PG $SBNY $SDRL $SEDG $ANGI $EARS $CASY $CEMP #T2108 #Thoughts Hunter I meant to mention to you Dan in his note this AM and tonight's vid he mentions the 61.8 fib and that corresponds with the November pivot high. So Dan answered my Question J
hunter2: @Aragorn $SPX $AFSI $APD $CMI $DBD $GS $IRBT $NTRS $PG $SBNY $SDRL $SEDG $ANGI $EARS $CASY $CEMP #T2108 #Thoughts
Hey J: Thanks, that makes it more clear for me as well. I wasn't so sure that I had the Fib placed correctly.

Forexpro has taught me ...
Aragorn: ...
A mutual friend of ours warned of a reversal on Friday and I mentioned to him that many actionable signals have triggered to the upside and while we may get a pullback I do not think it will be a big one. ( I am not sure I conveyed that last point ...
Tr8dr: @Aragorn $SPX $AFSI $APD $CMI $DBD $GS $IRBT $NTRS $PG $SBNY $SDRL $SEDG $ANGI $EARS $CASY $CEMP #T2108 #Thoughts --- Thanks for the list and thoughts Aragorn!
hunter2: @Aragorn $SPX $AFSI $APD $CMI $DBD $GS $IRBT $NTRS $PG $SBNY $SDRL $SEDG $ANGI $EARS $CASY $CEMP #T2108 #Thoughts - That's crappy losing a long post. It's happened to me, so now I highlight and copy the text, especially if it is a long post.

Re Fib ...
champ: @hunter2 $SPX $AFSI $APD $CMI $DBD $GS $IRBT $NTRS $PG $SBNY $SDRL $SEDG $ANGI $EARS $CASY $CEMP #T2108 #Thoughts - Well thats OK the way you said it ....the Generals are moving the privates forward and are battling it out every day now for the past 16 trading days and have been winning....but you always HAVE to remembered the market is moving higher because of the News Flow ...like the dollar falling which is moving all commodities higher. The Saudis could say something and drop the market....and that would be new news. I'm a trader who trades on news but always with an eye on chart levels for risk management. LOL
tri2insite: @Aragorn $SPX $AFSI $APD $CMI $DBD $GS $IRBT $NTRS $PG $SBNY $SDRL $SEDG $ANGI $EARS $CASY $CEMP #T2108 #Thoughts I don't know about the Fib question but that was a excellent choice of Who music.
Aragorn: $IRBT = pulling back after making new 52 week hihgs 35.11 the 8ema daily
Aragorn: $IRBT still moving up guys starting to really expand upwards
Aragorn: $IRBT working per my post a few days ago $CUDA $CYBR moving also
Aragorn: $IRBT $AVAV - 2 that I have been following in this space continue to do well in this ugly mkt
janner0814: Candlestick Awareness: Keep an eye on $IRBT in the AH. I'm looking at a possible short in the next day or so: 1) 7/14/15: Inverted hammer at plus 2 SD resistance and closed below the 50 SMA. 2) 7/15/15: Following day, bearish engulfing pattern; 3) 7/16 & 7/17: Two rising candles; 4) 7/20/15: Large candle down. ..... Creates a hybrid falling methods (two vs. three, i.e. usually called falling three methods) Today AH it releases earnings: EST: $0.63/share.
LTCSteve: @highroller I've played $IRBT for over a year. Its stays in a channel and now at the top of its BB. IBD is negative and Fidelity is neutral. I would be cautious buying at this level
highroller: $IRBT Squeezing and looking close to setting up for a move upward.
Iceman: ...
$IRBT Dec 20 2014 20 Puts
$KATE Dec 20 2014 34 Calls
$LYB Dec 20 2014 85 Calls
$NTAP Dec 20 2014 47 Calls (Covered)
$NUGT Dec 20 2014 8.5 Puts
$NUGT Dec 20 2014 9 Puts
$NUGT Dec 20 2014 10 Puts
$NUGT Dec 20 2014 19 Calls (Covered)
$NUGT Dec 20 2014 ...
bullmoose: Three buys early this morning: $C, $CYBR and $ACHN. I bought Feb 55 calls on $C. It's breaking out to new highs. I also like $GS here. I bought some common on $CYBR as well as some Jan 45 calls in one account. $CYBR started bouncing off the 20-day yesterday. I bought $ACHN common. It started bouncing off the 20-day yesterday and has gone above the short-term downtrend line. I missed $IRBT this morning.
bullmoose: $IRBT looks poised to break out of a nice base.
Neil375: $IRBT- Gap up and fading.
coldevinc: $CACI and $IRBT are ones I follow. Get in and out every now and then.
jsd501: #Option expirations and assignments: $BA 120 put CUDA 35 covered calls $GILD 70 puts $GILD 50 puts $HLF 35 puts $HTZ 24 puts $IRBT 40 covered calls $LNKD 140 puts $NFLX 470/480 Bear call Spread $SVXY 70 puts $SVXY 65 puts $SVXY 68 puts $Z 110 puts $Z 175 calls Assignments: $LLL 115 puts $QCOM 75 puts $SIVB 110 puts
bullmoose: Some good stocks that are working and buys (I bought/added to some today) – $KSU, $SAND, $BZH, $ENPH (actually bought yesterday). Also, keep an eye on $KEG. I bought $TSLA calls back yesterday as well. Other than that, I'm treading lightly to see if this bounce holds up here today. If it follows through I'll add more of some key stocks I trimmed (including $RIG, $TSEM, $IRBT, $JKS, $CX, $KNDI, $AVGO, and $HZBNP). Also adding to $KCAP on the high yielder front.
jsd501: $IRBT sold to open July 40 covered calls. These were assigned over the weekend at the 40 strike less my premium of 3.08
AndStars: #ShortPuts #ShortCalls #Premium #Expiration #Stops Expired worthless with 100% profit: $IRBT Jun 20 2014 $30.00 Puts @ $0.75 profit $GM Jun 20 2014 $29.00 Puts @ $0.34 profit $NUGT Jun 20 2014 $46.00 Calls (covered) @ $2.20 profit $CELG Jun 20 2014 $145.00/$140.00 BuPS credit spread expired worthless with $1.35 profit Stopped out trades: $FB Aug 16 2014 $65.00 Calls Stopped out at $3.70 (25% loss - purchased @ $4.95)
jsd501: Options expirations today: $BMY 47 put $BOIL 65 call $BOIL 75 call C 43 put $CBOE 45.50 put $GILD 55 put $GMCR 120 covered call $GMCR 130 call GMCR 70 put $GMCR 145 call $GTLS 60 put $GTLS 65 put $GTLS 105 covered call $IRBT 40 covered call $IRBT 40 put will be assigned $KMI 37.50 covered call $KSU 80 put $LNKD 120 put $MDSO 30 put $NHK 125 put $NFLX 250 put $OCN 30 put $PCLN 900 put $PCYC 85 put $RH 70 covered call $RH 55 put $SVXY 32.5 put $SVXY 42.5 put $SVXY 45 put $SVXY 47.5 put $TSLA 120 put $UBNT 30 put $UVXY 145 call $UVXY 150 put $UVXY 155 call $UVXY 160 call $UVXY 200 call $WGC 50 put $WDAY 65 put $WDAY 70 put
jsd501: $IRBT sold to open December, 20 put @.80
iron: $IRBT is green Thinking of dipping a toe in this . Have been waiting for a pullback. Any thoughts welcome.
NapoleonSolo: @iron $IRBT ...see my response to $HIMX long inquiry earlier today.....just substitute $IBRT in text for $HIMX ...same thing just another broken falling knife stock to steer well clear of from long side
captron: @iron $IRBT - I traded this ticker between 2/13 and 4/7 as it was locked in a trading range. When it fell out the bottom, I cut it loose and finally quit watching first part of may. Don't know what the problem is but I would want a couple nice green hollow candles before doing anything.
SierraJW: @iron $IRBT I have one, but that is not a reason to buy the stock. This chart has little to recommend it, daily or weekly, if you want to make money. Down trend in both time frames, not consolidating/VS. Well below 200 dma. Might be a bottom, but a lot of overhead resistance except for a possible short covering bounce, possibly. See discussion on $TRIP for my thoughts on rules for a good entry. There are better opportunities coming, IMO.
Iceman: $IRBT #ShortPuts - Sold IRBT Dec 20 2014 20.0 Puts @ 0.70
jsd501: $IRBT sold to open December 20, 25 put @1.40
AndStars: #ShortPuts #Weeklys STO $IRBT Jun 20 2014 $30.00 Puts @ $0.65 STO $FB Apr 25 2014 $55.50 Puts @ $0.75 STO $FB Apr 25 2014 $53.00 Puts @ $0.35 STO $FB Apr 25 2014 $52.50 Puts @ $0.30
vazv: Huge Earnings week highlights – Stay sharp! Many market movers! 4/21 – 4/25 - (confirmed unless noted) 4/21 Monday am - $HAL - pm - $NFLX, $RMBS, $HSTM 4/22 Tuesday am - $CMCSA, $SBNY(unconfirmed), $LMT - pm - $DFS, $GILD, $ILMN, $ISRG, $MANH, $PKG, $NBR, $SWKS, $VMW, $IRBT, $JNPR, $CBST, $YUM 4/23 Wednesday am - $BA, $BEAV, $BIIB, $MDCO, $TMO, $JAKK, $DAL,$SIX, $MDCO - pm - $AAPL, $ALGT, $FFIV, $FB, $QCOM, $CLB, $NXPI, $ALGN, $ORLY, $XLNX 4/24 am - $ALXN, $MMM, $CRR, $CELG, $HOT, $ODFL, $RTN, $HP, $LAD - pm - $AMZN, $BIDU, $V, $AFOP, $MAS, $SYNA, $CUDA, $GIMO, $HWAY, $WYN, $SBUX, During - $BBD, (unconfirmed) 4/25 am - $ALK Source - earningswhispers.com http://biz.yahoo.com/research/earncal/20140421.html I did my best but please reply with corrections if you find errors.
bullmoose: $IRBT - Hitting new highs for the day. This is a nice looking bounce and the weekly flag pattern is a very nice set-up. Note the volume on all the up weeks versus the down weeks. Plus, on the daily chart the three recent lows between 39.38 and 39.72 have all had relatively long tails indicating strong support. You can put a stop under 39.25.
Visit the Trading Forum to join in the discussion.
| | |
| --- | --- |
| Stock Price | $USD 94.77 |
| Change | 5.48% |
| Volume | 836,859 |
IRobot Corporation develops robotics and artificial intelligence technologies and applies these technologies in producing and marketing robots.
Request Video of IRBT
Already a member?
Sign in here.
Earnings
October 23rd, 2018 - 2018 Q3 Earnings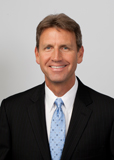 Dan Fitzpatrick
Stock Market Mentor gives you EVERYTHING you need to succeed in the market; all in one place. How easy is that? Dan Fitzpatrick and his elite community of traders share trading ideas, strategies and much more. Dan Fitzpatrick--a world class Technical Analyst, trading coach and regular CNBC contributor--gives you access to all of this with a 14 day FREE membership. Get started TODAY and start trading better TOMORROW with the following premium content:
Nightly video Strategy Sessions with a game plan for tomorrow
Got a stock you want Dan to look at? Just ask.
Patent pending video alerts instantly delivered to you when one of Dan's trading signals is triggered. This is not your typical price alert. This is a short video explaining the action you need to take to make money. No more "Woulda, coulda, shoulda"
Access to over 57,400 stock analysis videos
Access an ever expanding library (57,400) of educational videos that will save you time and make you money
Join a team of friends and traders that have one thing in common; a burning desire to succeed.

Become a Member Today!
Gain immediate access to all our exclusive articles, features, how-to's, discussion group and much more...
Satisfaction Guaranteed!
Your Stock Market Mentor membership comes with a 14 day, no questions asked, 100% money back guarantee!