Lumentum Holdings Inc. (NASDAQ:LITE)
Bands Volume 200 SMA 50 SMA 20 SMA Videos Alerts Articles Events

champ: $LITE ....could be time....?
champ: $LITE @ $57 ---- I have been stopped out of this stock.. 3 times right around entry, maybe today will be the 4th time.
champ: $LITE ---- Back in this morning...the low was $57.05....I'm still trying to get a positions that holds....stop right around entry ...again.
bsafriet: @champ $LITE stopped out as well this morning. Keeping on my watchlist for another entry try as well.
champ: $LITE @ $56.75 now and is still dropping ....stop out again at entry....back watching.
champ: @Robert1965 $AAPL ....Yes, I just sold also but watching, the stock is following the markets and the Markets are strong again today and that should not be a surprise, I'm still holding most all my positions but I thought the markets were going to take a little break today....but as of now I'm wrong....and $Lite turned a little higher also, market direction is very important for all stock, #especially for the stocks that are on or around ATH's.....just saying.
bsafriet: $LITE Anybody got any news??? I got nothing except bearish signal from $55 put buys. Stopped out.
efrain007: @bsafriet $LITE Might be down on OCLR report noting China concerns
champ: #Adding a little RHRN, stop around entry on the add on. ...@bsafriet $LITE---- #RePost #NEW Spec Position because the markets turning --- This stock is on Radar watch....because of $AAPL earnings....all suppliers are waiting for guidance....they are expected to guide, I reading....this is one of $AAPL suppliers, that is on everyones watch list....and their are 10 others on that list also. ......they really gave a strong positive outlook, guidance....was really strong....it was every strong. I sold on that ATH and posted....but I'm back-in RHRN.... 1/3 size @ $58.40 but I'm going to play it really tight.....the stock will be going much higher....but when....thats the question and it could be real soon.
bsafriet: $LITE. Re-entered position at $58.90, stop just below SMA(50)
champ: @bsafriet $LITE ---- Could work out, to be a great entry, we will find out real soon.
Robert1965: $AAPL, $LITE, $NVDA, all following $APPL in AH, any reason
Robert1965: @Robert1965 $AAPL $LITE $NVDA $APPL even $MU
bsafriet: $LITE Reported Q2 before the open. Missed eps and revenue consensus estimates BUT guides Q3 above consensus driven by growth in their 3D sensing business (Apple, iPhone X). $LITE is currently trading at $65.80 + $2.65 (4.19%). I expect price to be effected by whatever $AAPL has to say about the iPhone X orders and the facial ID feature/3D sensing particularly how many suppliers they are using, etc. Historically $AAPL does not reveal their suppliers. Long stock. Note: I was caught off-guard by ER this AM, as I had Nov 8 BMO on my calendar. Lesson learned, check dates as ER date approaches for confirmation of dates as well as revisions. This was my second major holding that I've tripped over recently.
bsafriet: $LITE Has rolled over and now trading at $62.60 - $0.55 for the day.
traderbren: $LITE -- looks nasty based on today's bearish engulfing pattern. NP, as I sold yesterday.
Robert1965: $LITE are earnings Before the open or after the close on the 11/1
efrain007: @Robert1965 $LITE My brokerage shows BMO 11/1
traderbren: $LITE - STO Nov $57.5 calls.
champ: #DJI @ 23,377 --- #Journal Entry -- I'm invested in the markets at 72% and I'm still holding way too many position...57 total + trading positions and all positions are positive and I have already sold 1/2 of all Core positions, with profits for prote ...
efrain007: $LITE trying to move out of flag
bRobert: $LITE target 1 . $68 . Earnings 11/1
efrain007: $LITE nice close, earnings Wednesday BMO.
champ: $SAVE ---- If you look at the AirLines stocks today this is the only stock that is Outperforming off the lows and both of these airline stocks $ALK and $LUV also reported earnings today and both are down and $LUV has a really bad entry....because its ...
champ: $LITE ....Spec day trade and stop was at entry.
Bridget: ...
$LITE - phase 2
$SQ $PYPL - no pullback on today's market weakness

Bridget: $LITE continuation of this breakout on higher volume
Wolf: @Bridget $LITE Starter position @ 61.58.
traderbren: $LITE -- seeing buying interest on the intraday.
champ: $LITE @ $58.75 --- HOD and is up about $3 ---- They at another conference today and were at another one over the weekend....earnings are on 11/1/am...I'm still holding my full position...
bsafriet: @champ $LITE Evidently popping on 3D sensing news (again). Hope this rally holds this time! Long and holding in ER.
champ: @bsafriet $LITE ...its up + $3.60 now... 6.57%
issues: @traderbren $LITE No direction (in my mind) to chart. NP
Samik: @DAN. Tx for your advise. Completely sold off $WB @16.5 % profit. Had earlier sold 1/2 position @ 35% profits. Also sold off $LITE @ 12.9% profit. What's your advice (buy/hold/sell) on $C @13.5% profit, $SINA @22% profit & $CC @48% profit. Had sold 1/2 position in $CC before based on your advice too. Tx for the inputs & advice. Really appreciate.
mopick: @Samik $WB $LITE $C $SINA $CC $WB, wish I had better success. Sold this am for 3% loss only to see it reverse to the upside.
Samik: @mopick $WB $LITE $C $SINA $CC Which one did you sell this morning for 3% loss ? I am usually not a short term trader unless the stock is doing really badly or @Dan says sell off the stock.
mopick: @Samik $WB $LITE $C $SINA $CC Sold $WB, just poor timing. Stupid move.
champ: $LITE @ $59.50 --- Another upgraded today, was posted about 1 1/2 hours before the close by... B. Riley & Co., with a new target of $81, is why the stock moved up a little going into the close, right around HOD.
bsafriet: @mopick $WB $LITE $C $SINA $CC why do you believe it was stupid to exit with a 3% loss? It could easily be a 5 - 10% loss tomorrow. If the reversal has legs, just buy it back. It's called trading. Don't second guess your reasons for making a decision to close a position. I'm sure they were valid. Risk management is never perfect and certainly none of us have a crystal ball. All the best!
bRobert: $LITE constructive action. Double bottom target $68
champ: @bRobert $LITE --- Yes, they are at another Conference today, on Sensors again and they will be at 2 more on 10/22 and 10/23 ...the NewsFlow is really Position ....I'm still holding my new swing position from last week and posted my reason why on 10/4. New targets from Analysts, that I posted about is $75....this stock is going much higher and I added.
champ: $LITE @ $58.60 flat today ---- This stock is on #RadarWatch ---- Big #News day tomorrow, for this company because they will be at.... the Image Sensors Auto Americas 2017 Conference, tomorrow 10/10. I'm looking for the start of a new leg higher and it could start as early as tomorrow, during or after the Conference. Bounced over $3 on Friday, as many traders/investors bought new positions and I'm still holding my full size position...and I'm just waiting to add, at some point. Earnings are not until 11/7 but that date is unconfirmed.
champ: $LITE @ $57.40 ....up 4% ....my #New Swing position on 10/4, is having a nice move this morning....and I posted my reasons why I thought the stock would bounced.
bsafriet: @champ $LITE #New I bought back covered calls and added to long position 10/4. Interday high today $58.15 +2.85 (5.15 %). AT 57.75 2.45 rhrn.
champ: @bsafriet $LITE #New ---- The first conference that they will be at is....on Auto Sensors on Tuesday 10/10 and Sensors in the Auto sector, is really a big deal now, for attracting news customers because of the #New safety features and they are really important for new buyers, in the Auto sector and for that reason...I guessing that they are going to guide earnings higher and they could guide much higher. You see all the Auto adds on TV daily. The next Conference is on Thursday 10/12 and that is also on Sensors, in general, for 100's of reasons, many residential reasons, on Home and Business security. This stock could move back up to their YTDH of $68, real fast on any positive news from the company. This stock always moves, to the up side on #News... #Extremely fast...Be Aware.
bRobert: $LITE $AAOI $ACIA $RHT All perky
traderbren: $LITE - saw a pop on the intra-day. Still below the 50dma. Could be interesting if it clears 56.80 on volume.
bsafriet: $LITE anyone see the pop at @2:10 PM EDT today? News on Twitter is that $LITE may have 100% of orders from $AAPL for 3D sensing. Upgrade from Rosenblatt up PT to $75, 36% upside. Holding long position.
champ: @traderbren $LITE ---- Bounced on News...and also new Upgrade, with a new price target of $75, which was raised from $70 by Rosenblatt. They will be in 4 Conferences in Oct and 1 is on the 10th and another 1is on the 12th....these are Image Sensors in general and the first one is on Auto Sensors...I'm guessing that this stock is going much higher. I have a position.
champ: @bsafriet $LITE $AAPL ....Yes, all is really positive.
bsafriet: $LITE. Various dates posted for Q1 2017 report — Oct 26 - Nov 2, all estimated. Options market has priced in a 12% move, with the Oct-27 $56 call at 59% IV, but has no buying interest. The Nov'17 $57.5 calls showing an OI of 4.0k contracts. The Nov exp options pricing a 9% move, IV sits at 65%.
champ: @bsafriet $LITE --- Briefings date is 11/8 but also #unconfirmed.
bsafriet: $LITE. Photonics/optical networking group getting a bid today. LITE upgraded to buy from neutral by MKM partners, $54.75 + $3.95 7.87%. Seems to have lifted entire group.
issues: Sold $EXEL $LITE $VEEV $WB bought $CORT $nFX
Bridget: @issues $EXEL $LITE $VEEV $WB $CORT $nFX Well done.
Samik: @DAN $MOMO $THC $SINA $CC $SMTC $LITE $WB $AAPL Tx Dan. Appreciate. Will sell off $SMTC, $ LITE, $THC. Will hold the rest. $AAPL has breached support today due to connectivity issues on the new phone.
woodman: $LITE - for the radar. Not ripe yet.
woodman: $LITE - keep watch.
Samik: @Dan Desired your views on some of the stocks in my portfolio $MOMO (15% profit), $THC (17% loss), $SINA (27% profit), $CC (36% profit), $SMTC (5% loss), $LITE (4% profit), $WB (25% profit). Which ones should I sell / hold / buy more ? Also what's your view on $AAPL now ?
DAN: @Samik $MOMO $THC $SINA $CC $SMTC $LITE $WB $AAPL Here you go: MOMO -- Sell it. Not going up, it's going down. THC -- Sell it. Ditto. SINA -- hold it. Can't buy more here. Too extended. Protect profits with trailing stops. CC -- hold it. Working well. Nice steady uptrend. SMTC -- Sell it. Not moving up. LITE -- Sell it. No trend. WB -- would take partial profits here and let the rest run. Would not add. AAPL -- I think it's ok here. Support around $155. It's consolidating now. Probably need another catalyst to push it higher (like a report on how many iPhones and watches they've sold during the first weekend). Hope that helps. --DAN
woodman: Some interesting ones: $KEM $LLNW $OCLR $ICHR $MRCY $LITE
traderbren: $LITE -- getting traction. Would like to see it clear $60. Holding a starter position.
issues: Since I sold $AAOI at a loss less than a month ago I don't want to get nicked with Wash Sale Rule. So in the same IBD group are these: $ACIA $LITE $OCLR ... I bought a starter in LITE. I like the chart.
Suz: @issues $AAOI $ACIA $LITE $OCLR $OCLR has two potential bidders.
champ: I'm moving $$$$ around and I took profits this morning in $AMZN $LITE $DY and $ULTA.....don't really want to hold these #Spec position any longer...but I have $AMZN back on my WatchList and I'm Out for now with a + $40 profit.
champ: $DJI @ 21,987 ---- Markets are really strong and it looks like they are going to follow Europes close and close in the Green, along with the Asia/Pacific markets but the Hang Sen was down a little and the Shanghai B was flat. I use these markets for ...
champ: $LITE climbing now on News about a research report #suggesting that they are a potential Apple supply deal....this was posted on briefing at 10:21 ET....I'm in with a new Spec #Day trade and I have been watching this move for a couple of hours now, to see what the reaction would be and its climbing.
Vehid: @champ $LITE #suggesting #Day I am also watching it. Something happened and this is going down at least for now
champ: @Vehid $LITE #suggesting #Day ---- Thats why I'm watching because on that first spike it dropped @ 10:15 ET but recovered and now its zig-zagging again and dropping a little ....but if this gets confirmed, this stock will rip the roof off ..remember this could be a #rumor, thats why I posted...that this is a.... #Spec.... Day trade....#Spec should mean something to all.
Vehid: @champ $LITE #suggesting #Day #rumor #Spec #Spec Well, then I am puting an order for a very small position.
mopick: @champ $LITE #suggesting #Day Sounds more than 'suggesting.' Whoever 'Rosenblatt' is, their "research indicates that $LITE signed an exclusive supply deal on their VCSEL/laser for Apples' 3D sensing." Sounds like a big deal, if it's true. The stock is not exactly screaming higher, however.
champ: @mopick $LITE @ $57.17 --- Yes, the news doesn't really mean much of anything, until its Confirmed. He also posted news on 8/23 about a large order from China about a Mobil order. However, this is a great company, that started to bounce off the low on 8/21 @ $50.33, entry is not bad and I'm going to hang in for a few more days, unless I get stopped out but for now this is a #BounceCandidate, Spec trade, not a big deal for me and it could really pay off in the short term and if I hang in, I can't really lose any $$$$ because I have my stop on entry but I might lower it.
mopick: @champ $LITE #BounceCandidate Yes, thanks for your input. I noticed that $LITE pretty much owns this part of the space and already supplies a major portion of this to Apple. BTW, where is your stop on this position?
bsafriet: $LITE. Lumentum also moving nicely. Third day of the move. Has broken through resistance and into congestion. Above the R2 level. Long stock w/covered calls that I will need to roll up and out if rally continues.
humble: @DAN $LITE Earnings today......this has a big red candle which went from top to near the bottom. Would you be looking for bounce...or a little bounce for a short set up? Anyone? Appreciate your thoughts.
Bridget: @humble $LITE I have a bear call spread. I think there is lots of resistance overhead but I'm not bearish enough yet to short or buy puts. IV is also still high, even after earnings.
gilman23smm: @humble $LITE It has bounced off support at 58 but is moving back into congestion. The top end of the range is 65 but I don't think it is going to get back there anytime soon. It may be prudent to wait a day or two and let the chart tell you which way sentiment is leaning.
humble: @Bridget $LITE Thank you very helpful ! Maybe its me but it seems when the bottom bband is close to or gets hit.....I find myself needing much confirmation for actionable direction. I will wait and see and don't anticipate.
Vehid: Is the current pattern on $LITE very bearish? #newbie?
Bridget: @Vehid $LITE #newbie Yes, a gap up and sell off is bearish. But like I mentioned earlier, this is still in the trading range of $56-67. If this breaks below $56 on volume then I would be selling stock or buying puts, until then it is trending sideways.
bsafriet: @Vehid $LITE #newbie Definitely bearish. Testing support at 57. If this breaks and the SMA(100) doesn't hold, this stock should be in your rear view mirror. Reported morning with a $0.05 eps beat but a revenue miss. Guides eps in-line, but revenue guidance at $245 - $265 mln significantly below consensus $271.55 mln. China demand shortfall is hurting near term sales. Move to 100G transceivers should result in sales recovery by end of year, similar to $AAOI. They are also seeing strong demand for 3D sensing products ($AAPL ??), but these products do not make up sales lost because of downturn in China long haul market. Would expect poor stock price performance for at least 1 if not two quarters. If your holding long term consider call option writes. Otherwise, you can find better places for your money. Hope this helps.
JBed: $LITE Anyone buying here? ER is on Wednesday 8/9.
gilman23smm: @JBed $LITE I bought calls last week in anticipation of earnings but it has been dragged down by the $AAOI earnings call. I will probably just hold onto the calls now with the "hope" strategy.
issues: I have 2 oil stocks reporting tomorrow. $XEC and $ANDV (was TSO). I'm even on $ANDV and down on $XEC. I'm trying to decide if I want to roll the dice. I've held for a long time. Also tomorrow is $JAZZ $MXL $LITE. What would you do?
JustJoe: $LITE...for me it's Lights Out on LITE!
StockMarketMentor: A Price Alert has been triggered for $LITE Lumentum Holdings Inc.. Click here to view associated video clip: http://stockmarketmentor.com/stockanalysis.html?ticker=LITE&clip=88471
success: @StockMarketMentor $LITE Last stock owned but stopped out today . . 100% cash . . now trading below 50 DMA . . will wait for new entry . .
gilman23smm: @audrina0904 $AAOI Very happy that I got out of this one a couple of weeks ago, although it is pulling down the $LITE that I have been holding.
JustJoe: @DAN today was a great lesson in double checking my "stop limits" When I adjusted my stop-limit on a full position in $LITE yesterday I mistakenly made it for that day only. Lost 10% today. Eyes Wide Open now and managing my risk.
DAN: @JustJoe $LITE I've had that happen too, Joe. Quite often. Really important to know exactly what the status is on your stops. But this is a very common issue. Lesson learned, right?
JustJoe: @DAN $LITE.... this lesson cost me $10k...yea I'd say it's burned into my memory. :)
StockMarketMentor: A Price Alert has been triggered for $LITE Lumentum Holdings Inc.. Click here to view associated video clip: http://stockmarketmentor.com/stockanalysis.html?ticker=LITE&clip=89059
StockMarketMentor: A Price Alert has been triggered for $LITE Lumentum Holdings Inc.. Click here to view associated video clip: http://stockmarketmentor.com/stockanalysis.html?ticker=LITE&clip=89059
Bridget: #Notes: $XLF and $XLE saw a nice turn $XLB and $XME continued higher $XLV and $XBI - down on uncertainty Earnings today: $GOOGL - gap down $MCD - breakout higher $CAT - breakout higher $STX - gap down and bounce $LLY - pullback to support $MMM - gap down $UTX - break down Earnings to come: $WYNN $BA $X $KO $CMG $T $AMD $MTSI - working $JD - working $CC - working $SYMC - working $BOFI - breakout $FOSL/$JWN/$GPS/$JCP - rising from the grave $DRI - breaking down from squeeze $PLAY - starting to look toppy $ZTS - break down from squeeze $LITE - slight pullback $VEEV - slight pullback IPOs $IPO - this IPO ETF is at all time highs $BL - breakout $ADSW - new high $JHG - top of the range
Bridget: $LITE starting to break out
mopick: @Bridget $LITE Let's see if it can take out $65 which has been a formidable barrier.
StockMarketMentor: A Price Alert has been triggered for $LITE Lumentum Holdings Inc.. Click here to view associated video clip: http://stockmarketmentor.com/stockanalysis.html?ticker=LITE&clip=88471
spmeyers: $LITE looks like a breakout if it holds
bsafriet: $AAOI $ANET $CGNX $COHR $FN $FNSR $IIVI $IPGP $LITE $MTSI $OCLR. $VIAV. Optical group doing extremely well today. Many breakouts and/or new highs. Laser mgfs, component makers serving data centers, and cell phone 3D recognition seem to be the major themes.
champ: $LITE @ $67.65 HOD and ATH for now....great move.....could #BreakOut at anytime or turn but I'm swing long....but expecting zig-zags.....or maybe not.
Visit the Trading Forum to join in the discussion.
| | |
| --- | --- |
| Stock Price | $USD 58.85 |
| Change | -2.00% |
| Volume | 1,421,140 |
Lumentum Holdings Inc is engaged in providing optical & photonic products addressing end markets including data communications & telecommunications networking & industrial & commercial lasers for manufacturing, inspection & life-science applications.
Request Video of LITE
Already a member?
Sign in here.
Earnings
May 2nd, 2018 - 2018 Q3 Earnings
May 3rd, 2018 - 2018 Q3 Earnings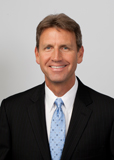 Dan Fitzpatrick
Stock Market Mentor gives you EVERYTHING you need to succeed in the market; all in one place. How easy is that? Dan Fitzpatrick and his elite community of traders share trading ideas, strategies and much more. Dan Fitzpatrick--a world class Technical Analyst, trading coach and regular CNBC contributor--gives you access to all of this with a 14 day FREE membership. Get started TODAY and start trading better TOMORROW with the following premium content:
Nightly video Strategy Sessions with a game plan for tomorrow
Got a stock you want Dan to look at? Just ask.
Patent pending video alerts instantly delivered to you when one of Dan's trading signals is triggered. This is not your typical price alert. This is a short video explaining the action you need to take to make money. No more "Woulda, coulda, shoulda"
Access to over 55,100 stock analysis videos
Access an ever expanding library (55,100) of educational videos that will save you time and make you money
Join a team of friends and traders that have one thing in common; a burning desire to succeed.

Become a Member Today!
Gain immediate access to all our exclusive articles, features, how-to's, discussion group and much more...
Satisfaction Guaranteed!
Your Stock Market Mentor membership comes with a 14 day, no questions asked, 100% money back guarantee!