Nektar Therapeutics (NASDAQ:NKTR)
Bands Volume 200 SMA 50 SMA 20 SMA Videos Alerts Articles Events

debeers: $NKTR-How sweet it is. Supported in its research by the majors it has a finger in the genomic, rare disease, and research honeypots.A Winner. $WYNN-so here we are, amost at the day's close and whether in Boston, Las Vegas, Macau or Cotai, the big money likes what it sees as does the small money which is me.
debeers: $NKTR-Bayer has terminated all licensing and contractual bonuses with the firm.
spmeyers: $NKTR breakout watch
judysteiner: GAPPING UP $NKTR(Deveeloping a drug with LILY) $BZUN $WBMD $PETS
MM: $NKTR coming out of a squeeze today....
T-RideCOHarrison: @Sher $CARA CARA is a winner. Trust me. They are on the precipous of a huge break thru with pain meds. Taking the addiction mechanism out. It will be a lifesaver and game changer for us chronic pain patients. Holding it here along with $NKTR & $JUNO.
T-RideCOHarrison: @T-RideCOHarrison Oh, guys also don't forget $MZOR & $AJRD. There's about 40 really good ones right now...also love $CARA & $NKTR.
Bridget: ...
$NKTR this one is in phase 3

$ABM Beats EPS estimates and beats on revenues. Announces quarterly dividend of .17. Breaking out of this squeeze and filled the gap made by last quarters earnings.
$QUIK - also breaking out of squeeze, moves looks a li ...
Dave: @woodman - Thanks for the news on that, folks. Here's some good charts that showed up in my Biotech folder today (many are on the verge of breakouts and very consistent moves on the hourly): $VVUS (mild inverse H&S), $RGLS, $ZGNX, $AMRN, $RPTP holding the 200, $OHRP, $SRNE, $FPRX, $CBLI (rounded bottom breakout, RBB), $LXRX, $INCY, $CERS, $STEM and $NKTR.
jltrader1: The following are this week's top 20 percentage gainers and top 20 percentage losers, categorized by sectors (over $300 mln market cap and 100K average daily volume). This week's top 20 % gainers Healthcare: $RTRX (22.34 51.36%), $ESPR (112.33 51%), $CORT (5.6 40%), $PRTA (38.66 34.84%), $INO (9.09 29.12%), $FOLD (11.61 25.51%), $JUNO (61.53 24.33%), $ATRA (38.78 23.42%), $AKRX (49.03 18.77%), $ITCI (27.64 17.72%) Materials: $GFI (4.36 18.16%) Industrials: $VLCCF (4.98 20.29%) Consumer Discretionary: $CTRP (57.58 31.31%), $QUNR (36.71 28.76%), $TLYS (16.7 27.09%), $CNV (6.65 18.54%) Information Technology: $VTSS (5.34 37.28%), $RALY (12.93 17.65%) Energy: $EXXI (3.83 25.57%), $WLB (29.25 19.34%) --------------------------------------------------------------------------------- This week's top 20 % losers Healthcare: $RDNT (7.54 -16.13%), $PGNX (6.06 -14.53%), $EPZM (19.91 -13.51%), $NKTR (12.02 -13.46%), $AMRN (2.52 -13.1%) Materials: $MTL (1.15 -25.32%), $SQM (18.86 -15.88%), $CLF (4.3 -12.96%) Industrials: $CVEO (2.41 -17.47%)$$NMM (9.75 -17.16%) Consumer Discretionary: $VNCE (16.77 -19.14%), $WTW (8.6 -17.86%) Information Technology: $DSKY (7.02 -35.12%), $YOKU (13.5 -15.04%), $MTSN (3.99 -14.38%), $HIMX (6.85 -14.16%) Financials: $ASPS (13.33 -25.15%), $EJ (5.1 -14.72%) Energy: $WG (3.07 -45.18%), $HGT (5.79 -13.71%) Hope this information is helpful. Have a great weekend.
Tim S: EARNINGS AFTER MARKET CLOSE: $ADSK, $AGO, $ANIK, $ANW, $ARI, $AWK, $AWR, $BALT, $BEAT, $BIDU, $BIOS, $BLOX, $BWC, $CLR, $CWT, $DAR, $DK, $DPM, $FARO, $GEF, $GMED, $GPOR, $GXP, $HK, $JCP, $KW, $MDAS, $MITT, $MWE, $NDLS, $NKTR, $NOAH, $NTRI, $PLKI, $QUAD, $RIG, $RNDY, $SB, $STAA, $SZYM, $TCAP, $TEG, $TIVO, $UNXL, $VNR, $WDAY, $WLL, $WPRT, WR
woodman: BIOTECH EARNINGS ANNOUNCEMENTS- here are some that are announcing this week. Whether or not earnings, per se, are of interest, some of these companies could have important updates or news (I'm hoping that for HALO): 2/25 $JAZZ (aft) 2/26 $BCRX (bf), $NKTR (aft) 2/27 $SRPT (bf), $CLVS (aft), $HALO (aft), $CEMP (aft) 2/28 $ISIS (bf)
Tim S: Notable earnings after Thursday's close $ADES, $ADUS, $AIRM, $AL, $ALJ, $ANAC, $ARAY, $AREX, $ARNA, $ATLS, $ATW, $AUQ, $AVG, $BCEI, $BEBE, $BIO, $BNNY, $BPZ, $CFN, $CLNE, $CUBE, $DAR, $DIS, $DMD, $EAC,EBS, $ECPG, $ELON, $ENOC, $EZPW, $FEYE, $FF, $FUEL, $FXEN, $GERN, $GRPN, $GXP, $HTGC, $IL, $KRO, $KTOS, $LCI, $LFVN, $MCP, $MDRX, $MITK, $MNST, $MNTX, $MSCC, $NES,NFG, $NKTR, $NOG, $NVDA, $OCLR, $OLED, $PCLN, $PEGA, $PODD, $RNDY, $SF, $SGMS, $SLXP, $SNTS, $SQNM, $SWIR, $TSRO, $TUMI, $UBNT, $UNXL, $VVC, $WIFI, $WR, $WTR, $XNPT,XTEX, YRCW
hooked1: $NKTR - I posted this late last nigh so reposting. I like this set up, although it may take a little time to pan out. However, I wouldn't let this fall off the radar screen. The stock will be back. http://finance.yahoo.com/news/nektar-announces-preliminary-topline-results-201000567.html http://www.dailyfinance.com/2013/09/27/is-this-the-buying-opportunity-nektar-shareholders/?source=edddlftxt0860001 THere is also an investor presentation from 9/30 on the website that is very informative.
hooked1: $NKTR - Interesting situation. I wouldn't let this fall off the radar screen. It will be back. http://finance.yahoo.com/news/nektar-announces-preliminary-topline-results-201000567.html http://www.dailyfinance.com/2013/09/27/is-this-the-buying-opportunity-nektar-shareholders/?source=edddlftxt0860001
cmac: $NKTR ph2 of @Dan's vol #squeeze ? I have taken a very small position, but be aware that tomorrow it reports earnings.
snmtraders: $NKTR Just spiked to a new year high on no apparent new news. It has ip agreements with MAP Pharma for sales of a drug that targets acute migraines. I have a small size position from awhile back.
Aiko: ...
$NKTR
$OSBC
$OWW
$OSK
$PFBX
$PZE
$PLXT
$BPOP
$PRGS
QRE
$REG
$CKH
$SFL
$SKX
$TPGI
$UEIC
$WAC
$WNR





jetace: Higher lows - no big surprise that these are mainly gold AND SHORTS related, $AEM, $AUY ,AZK, $BND, $BZM,DBP,BGL,FXY,$GLD,IAU,$NKTR,PTM,$QCOR,SCHP,$SCHR,SGOL,SMBL,THM,$TIP,UBT,$UGL,YCL Notice $QCOR which has been mentioned in the forum for several days
jververis: ...
New 52 week lows include: $ACW, $ADM, $ADVS, $AEIS, $AF, $AFAM, $AFL, $AGII, $AGO, $AIG, $AKAM, $AKS, $ALL, $ALNY, $ALR, $AMCC, $AMED, $AMKR, $AMSC, $ANAD, $ANR, $ANW, $AOL, $ARAY, $ARC, $ARI, $ARRY, $ART, $ASEI, $ASIA, $ATHX, ATPG, $AUO, $AUXL, $AV ...
CallaLilly: ...
$NKTR tired of waiting for the secondary to price, out and will reconsider,

CallaLilly: $DCTH - I'd love to have it in the 7's. This could/should/I want it to run into ASCO. Impatiently waiting for $CLDX to price its secondary to get more serious about this one. Along with $NKTR ... waiting to price to secondary and thinking if they want to do this one alone, I want to be there too.
CallaLilly: $NKTR - biotech, initiated tracking position today at 11.56. Major downtrend which culminated today, or soon, due to a 19million share shelf. This should be the worst, or close to it.http://stockcharts.com/h-sc/ui?s=NKTR&p=D&b=5&g=0&id=p39003460919.The stock doubled last year on initial positive phase 1 results, the company has partnered on many products with $AMGN etc but this baby they want to do themselves, and that is pretty interesting. Will add when the secondary is over. $CLDX still waiting impatiently for the secondary to price. $DCTH ... waiting for a strong pullback.
dlylis: $NKTR Please take a look. They are related to Biotech but are not a Biotech company. Kind of looks like the classic #squeeze/breakout above the 20 with expanding BB. Today's candle is slightly down but the bears really lost the fight. I would set an entry just above 10 because of the resistance just overhead, but that's me. I'm still a chicken. Good increasing volume and positive divergence in OBV, Stochastics under 80 and pointing up. Comments please.
SMR196312: ...
Nektar Therapeutics $NKTR 0.5% Medical-Biomedical/Gene
Zymogenetics Inc ZGEN 0.5% Medical-Drugs
Sciele Pharma Inc SCRX 0.5% Medical-Drugs
Medicines Company $MDCO 0.5% Therapeutics
Eurand NV EURX 0.4% Medical-Drugs
Luminex Corp $LMNX 0.4% Medica ...
Visit the Trading Forum to join in the discussion.
| | |
| --- | --- |
| Stock Price | $USD 86.21 |
| Change | -4.37% |
| Volume | 3,077,010 |
Nektar Therapeutics, Inc, is a clinical-stage biopharmaceutical company developing a pipeline of drug candidates that utilize its PEGylation and polymer conjugate technology platforms, which are designed to improve the benefits of drugs for patients.
Request Video of NKTR
Already a member?
Sign in here.
Earnings
May 9th, 2018 - 2018 Q1 Earnings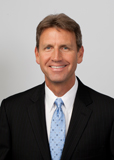 Dan Fitzpatrick
Stock Market Mentor gives you EVERYTHING you need to succeed in the market; all in one place. How easy is that? Dan Fitzpatrick and his elite community of traders share trading ideas, strategies and much more. Dan Fitzpatrick--a world class Technical Analyst, trading coach and regular CNBC contributor--gives you access to all of this with a 14 day FREE membership. Get started TODAY and start trading better TOMORROW with the following premium content:
Nightly video Strategy Sessions with a game plan for tomorrow
Got a stock you want Dan to look at? Just ask.
Patent pending video alerts instantly delivered to you when one of Dan's trading signals is triggered. This is not your typical price alert. This is a short video explaining the action you need to take to make money. No more "Woulda, coulda, shoulda"
Access to over 55,100 stock analysis videos
Access an ever expanding library (55,100) of educational videos that will save you time and make you money
Join a team of friends and traders that have one thing in common; a burning desire to succeed.

Become a Member Today!
Gain immediate access to all our exclusive articles, features, how-to's, discussion group and much more...
Satisfaction Guaranteed!
Your Stock Market Mentor membership comes with a 14 day, no questions asked, 100% money back guarantee!