Snap Inc. Class A (NYSE:SNAP)
Bands Volume 200 SMA 50 SMA 20 SMA Videos Alerts Articles Events

Gary: ...
19. $SNAP – Break of 200-day MA.
20. $LEN – reports earnings Wednesday.
21. $HUM – might be bought by WMT?



Henry: #OT $SNAP @Dan When is the Kylie Jenner webinar?
DAN: @Henry $SNAP #OT She's going to be joining us near the end of the hour. We'll be discussing her call on Snaptwit, as well as her new makeup line (that's likely to make her a billionaire). ;-)
Bob E: @rachel $COTD $GRUB $SNAP $TWTR $SPX $DJI $MDY $IWM $NDX $XBI $IMGN $BLUE $PIRS $NKTR $EXEL $HQY $RHT $WB $ANET $IPGP $ISRG Good Morning, I have not received yesterday's strategy session in my mailbox. Was one sent out? Thanks
rachel: ...
b. $SNAP – same
c. $TWTR – same
$SPX – rebound continues...but be careful about assuming trend continuation. Volatility left a lot of stockholders in pain. How many will be selling...and how much determined buying is at these l ...
rachel: ...
3. $SNAP – Sell this. It's down 6.55%...don't pay attention to Tuesday's price.
4. $FB – broken. Don't be in this.
5. $GRUB – great earnings. Sell it.
6. $GOOS -- great earnings...but will only guid on an ...
Vehid: $SNAP short squeeze?
traderbren: @Vehid $SNAP - major squeeze as the stock was HTB.
Junior1:
Leverington9: @Junior1 $SNAP I am also watching for an opportunity to take advantage of a pullback from the 40% spike, but the stock has been hovering right around the high of the day for the last hour or so. Staying on the sidelines until we actually see the stock start to move down (or up).
Junior1: @Leverington9 $SNAP I agree. This may be a trade for tomorrow.
Leverington9: @Junior1 $SNAP I plan to start a small position (likely buying Mar $20 puts) if we see the stock drop below $19.15
traderbren: $SNAP - major short covering rally!
bRobert: @traderbren $SNAP Too much leaning the wrong way. 11d to cover
Junior1: @bRobert $SNAP volume today ... 200 Million
peppercorn: @Aragorn thanks for these #InsideMonths to consider and track for FEB 2018 - $ADXS $AGCO $AGX $ALNY $ALRM $APT $ATAI $AVAV $BCOV $BLUE $BMRN $CALA $CGNX $CLX $CRTO $DBA $DBD $EFOI $EQT $EYES $GBTC $GLUU $GNC $HQY $IBP $INVE $JJC $KMG $KSU $LAKE $LL $MBI $MDC $MEI $MMC $NTES $OAS $ONCE $ONVO $PAY $PCG $PRTA $PTLA $QRVO $SAIC $SDRL $SFUN $SNAP $SPWR $SWKS $T $TELL $TGI $TRIL $TROV $TROX $USCR $WATT $XOMA $XONE
Forexpro: ...
Paul Wick - $MU, $WDC, $MRVL, $ORCL; short $SNAP, $XON

Meryl Witmer - $KMX, $OEC

William Priest - $OLED, $AMAT, $SBUX, $MLM, $MET

Oscar Schafer - $CNK, $ORLY, $COMM, $EVTC, $ANIP

All the best!


RedLeaf1: @Forexpro $XON $MSG $BATRA $MGM $ZBH $CNHI $GCP $PCAR $TXT $ENR $LCRX $HCLP $GTN $ARCC $HOFT $XLE $NTG $BKLN $EWZ $DXJ $EFX $MTN $BFAM $SERV $SHOP $GRUB $OXY $ABBV $MDLZ $MU $WDC $MRVL $ORCL $SNAP $KMX $OEC $OLED $AMAT $SBUX $MLM $MET $CNK $ORLY $COMM $EVTC $ANIP Thanks, Forexpro!
indigo1948: @Forexpro $XON $MSG $BATRA $MGM $ZBH $CNHI $GCP $PCAR $TXT $ENR $LCRX $HCLP $GTN $ARCC $HOFT $XLE $NTG $BKLN $EWZ $DXJ $EFX $MTN $BFAM $SERV $SHOP $GRUB $OXY $ABBV $MDLZ $MU $WDC $MRVL $ORCL $SNAP $KMX $OEC $OLED $AMAT $SBUX $MLM $MET $CNK $ORLY $COMM $EVTC $ANIP - thank you for the information - interesting choices - $MDLZ has been channeling for about 2 1/2 years and $OXY has a great deal of room to the upside - long both of these.
DAN: ...
Example: I can wait for Uber to go public. I think that stock will be a better shorting opp than Blue Apron ($APRN) was. Why? For the same reason: Will it gain or lose market share? I think it's already losing market share to Lyft. The most rec ...
traderbren: @DAN $APRN $SNAP - agreed, a common theme of "pull the wool over the eyes" and dump ... et al Henry Blodget back in the day, and many more today....
Vehid: I think short covering happening in $SNAP
steve71: $SNAP Talk from a couple of SnapChat guys this weekend. Consensus of outside analysts is cash flow negative through 2020. Outside estimates are $200M to $500M loss in 2020. But "advertising trends are improving." Possibly encouraging that Tencent bought 12% of the company. Founders Evan Spiegel and Bobby Murphy have each taken $300M in cash. Some early employees and first/second round VC money are in the green but can't sell. Outside investors are all down badly since the IPO.
Junior1: @Vehid Not for $SNAP... going to 7.0!
rck89: $SNAP I put in a GTC BePS order and left work early yesterday. And LOW and BEHOLD, I'm seeing this a.m. that I got a fill! STO $SNAP Dec 15, 10/15 BeCS @1.045db. So this trade (out to DEC!), should work out smashingly! Thanks to the trading gods, OMM and SMM for good ideas, which led to my good fortune.
Junior1:
GOOSE: A TRADE: St. GOOSE, Patron St. of the Hopeless. Sorry St. Jude. $SNAP BTO STOCK @12.30 Very small starter position.
Junior1: @GOOSE $SNAP hopefully you took some profit earlier... this is going to tank. position: oversized short
GOOSE: @Junior1 $SNAP OOOPS, I was to quick to reply. I thought you were referring to $EFX.
DAN: @Junior1 $SNAP Hard to say when it'll go to a hat size stock. I do think it will happen b/c there's no reason to buy the stock. But I'm not rooting against it. Have no position. My niece and "most" of her friends use Snapchat a lot. BUT many are also ditching Snapchat for Instagram. And therein lies the problem.
Bridget: $ROKU, unlike $SNAP, this is a company that can actually make money.
Junior1:
Vehid: @Junior1 $SNAP $SQ nice video
DAN: $SNAP -- Summary of the upcoming conference call in one word: "Oops."
rachel: ...
6. $SNAP -- 25% of float is short. Earnings 11/7. Follow this stock. Might start running up into earnings in light of TWTR's move.
7. $GOOGL -- can also go higher, but off the intraday highs. Looks like a failed breakout here.
8. $FB -- no ...
cmac: $SNAP continuing its move today on nice volume - again.
cmac: $SNAP moved nicely on heavy volume today. Good base formed at 50sma, if action holds over next several days.
DAN: $ROKU -- I'm taking a small position here. The stock ran up to $23 and hasn't really reversed. It's just pulled back for the past 20 minutes or so. Because this is a new IPO, I view this as a very high risk trade because we simply don't know where the real supply is. $SNAP and $APRN were pretty easy to figure out...and $UBER will also be pretty easy to figure out -- wait for the peak, and then short the living snot out of it as Wall Street touts the wonders of Uber...and traders give it a lyft (er, I mean lift). DAN
mradams0621: @DAN $ROKU $SNAP $APRN $UBER Dan, in general, are IPO's good 59min trade candidates? If like $NCNA, they open in the advertised range, and do not sell off immediately, but show no signs of momo, would you take your small gain end of day and move on? If the first day trades "ho-hum", I don't see any reason to hold it overnight. Without momo, news, pumps etc, it's just a crap shoot right? No edge. No reason to stay.
Junior1: $SNAP Back up to resistance. Testing the breakdown level here at 14.0
Junior1: $SNAP Another day, another post from me on it's decline (tired of it?). Now down 12%+ since last Monday.
Chris_P: $petz What is your opinion on trading new IPO's? I have a two percent stop on but I just never traded a new company. I looked at the charts for $SNAP $VST for a frame of reference and concluded I should not be comparing it to other stocks.

I a ...
Junior1: $SNAP Another day, another post from me on it's decline (-3.7% today) since Bear Engulf of Monday. My top money maker trade of the week!
Junior1: @Junior1 $SNAP Double top with break of support... Here's a snapshot:
Junior1: $SNAP Yesterday confirmed Monday's Bearish Engulfing candle. Decline continuing today. Added to synthetic short yesterday. working nicely
Junior1: $SNAP Bearish engulfing day. Position: Long puts, short calls
traderbren: #SNAPtwit -- $SNAP seeing a bid.
ATX17: @traderbren $SNAP #SNAPtwit Looks to be done with a small rest..mid 11s to 15s...next leg up 17s-20s..maybe a small add to start a position with a stop around 13.89
Bridget: #Notes: $EDU $SINA $WB - new highs, $YY $BITA also near highs $XLV - health care moving higher again. $GILD $CELG $BMY $AMGN $WYNN $MGM $LVS $MLCO - working $XLF $KBE financials banks down but $V and $MA higher $YELP $GRUB - both breaking out higher $FIT $GPRO $SNAP - dumpster diving $DIS - down big on warnings, taking $CMCSA $FOX $CBS $TWX down too Telecom not looking good $T $VZ $S $TTD - rally on good volume, near all time high $ORCL $CRM - working $ZTS - breakout on weekly $KO - about to breakout
DrScience: $SNAP falling away from the 50 DMA daily chart, money flow and momentum turning toward the bottom of the hill.
Bridget: $SNAP back above $15. Still lots of overhead resistance. If you trade this, set tight stops and take profits early.
DAN: $SNAP -- starting to test Thursday's high and above the 40 day MA. Volume over the past 3 days is declining a bit. This could go higher from here. Definitely worth watching. I have a small position...but only a small position.
audrina0904: @DAN $SNAP - Last night while prepping for Game of Thrones...$FB filter for GOT came up on my phone and solidified my mental block about owning $SNAP. Now $FB is a fully competing camera company!!! LOL
DAN: @audrina0904 $SNAP $FB Doesn't surprise me. Zuckerberg is creative...and not hesitant to copy technology. That's not a bad or illegal thing -- but it's what he does the best.
DAN: @rck89 $CTL Yep. Closed it out for a nice profit. (7.4%). Not bad for a 5 day trade. We're doing the same thing now with $SNAP...only with a short put position.
michaelH: @Bridget $DPZ Any thoughts on shorting $SNAP?
Bridget: @michaelH $DPZ $SNAP I look for topping patterns. This stock is not in a topping pattern. If anything, this is in a basing pattern.
Junior1: $SNAP Getting close to bearish engulfing (14.54 needed) and a break of the uptrend.
Junior1: $SNAP up 6% and no chatter?
Bridget: @Junior1 $SNAP I'm still long term bearish but playing a short term upward move as it looks like the shorts are getting squeezed.
Junior1: @Bridget $SNAP I see 71M short... only 2 days to cover with over 35M+ each of the last 7 trading sessions.
Vehid: $SNAP I won't touch it either short or long!
Detailsart: @Junior1 $SNAP FYI. If SNAP close above $14.06 it will have the first weekly bullish engulfing candle since its IPO. That would be technically very bullish. Could lead to $17 resistance level.
Junior1: @Detailsart $SNAP yes, I see that
Junior1: $SNAP You gotta love this stock. Yesterday it was bullish engulfing, today we get an evening star.
PhilHarmonic: @Junior1 $SNAP It's a Gamblers stock. Betting that it's made a bottom or the downtrend will continue. Flip a coin and place your bets.
Junior1: $SNAP sooo volatile! chopping up everybody... np
GOOSE: A TRADE: $SNAP STO 8/18/17 13.O CALLS @.31
Junior1: @GOOSE $SNAP Synthetic short: STO 15/9/17 13.0 Calls @ 0.80 BTO 15/9/17 12.0 Puts @ 0.60
Junior1: @GOOSE $SNAP Down 6% since the HOD, now testing dropping below the VWAP line on the intraday.
GOOSE: @Junior1 $SNAP Been reading some negative news on them on my computer lately, so I will continue to sell it for a while.
infocus: $SNAP BTC Aug 11 2017 15.5 Calls @.01
GOOSE: A TRADE: $SNAP STO 8/18/17 13.0 CALLS @.30 Close to the money.
GOOSE: @Bridget $SNAP Thank you again for your advice on this stock yesterday. I held half because you gave me a little more confidence. Have a great weekend. GOOSE
GOOSE: A TRADE: $SNAP STO 8/18/17 12.0 CALLS .44 ATM
GOOSE: OPTION EXPIRATION: 8/11/17 $SNAP 15.0 CALLS $SNAP 15.50 CALLS $TEVA 17.50 CALLS Have great and safe weekend everyone.
GOOSE: A TRADE: $SNAP BTC 8/11/17 11.50 PUTS @.29 Earnings ATB tonight. Had erroneous info, so loaded up yesterday with short puts & calls. $SNAP looks weak this morning, so I'm wondering, should i close the short calls before earnings tonight or not. I have a small profit in the calls, except one and loss so far is minimal.
Junior1: @GOOSE $SNAP I'm in the same boat. It likes like the short 15.0 and 15.5 calls should end up profitable even if $SNAP moves up the anticipated $2.00
GOOSE: @Junior1 $SNAP That's what I'm thinking too. I may get rid of the 14.5 calls, and keep the 15.0 & 15.5's. We'll see. ;>) I guess we could always roll 'em out if necessary. Edited
Junior1: @GOOSE $SNAP I've closed all positions... Not interested in getting creamed at the craps table. Again
GOOSE: $SNAP Seems to be selling off some going into the close. Maybe I'll hold my positions, short calls.
audrina0904: $SNAP had a qtr that needed a better filter...it was cute though!
optionswealth: $SNAP & Blue Apron I can't believe the amount of time that CNBC has spent on these two stocks You would think they were the make it or break it in some huge financial deal. Every day, day after day, since they came public,
GOOSE: TRADES: $SNAP Bought back half, ;>( , kept half of my short calls, ;>) , close to the bell, wimped out.
infocus: @GOOSE $SNAP Stuck it out and lucked out. Expect the short 15.5 calls to expire worthless tomorrow. Only bright spot to the day.
Junior1: @GOOSE $SNAP Interesting... The last 5 min candle before the close saw 4Million shares change hands and 2.19% jump in price. Go figure. I made nothing... and lost nothing! ;-)
GOOSE: TRADES: $SNAP is my new $UVXY. i get more bang for my buck, now that they increased the margin requirement on $UVXY. $SNAP STO 8/11/17 15.5 CALLS @.37 $SNAP STO 8/11/17 15.0 CALLS @.49
Junior1: @GOOSE $SNAP $UVXY Can I ask you... what is the advantage of "ladders"? I see a disadvantage of them: requiring more transactions (time and commissions)
infocus: @GOOSE $SNAP Earnings tomorrow.
Junior1: $SNAP Earnings today. Straddle is priced around $2.00, suggesting a move to $15.50 or $11.50. Keeping the short call positions. But took off half of the synthetic short.
infocus: @Junior1 $SNAP TOS show the earnings as tomorrow after close.
Junior1: @infocus $SNAP You're right! Thanks
GOOSE: @infocus $SNAP Thanks for this post. I just deleted my post. I was wondering why the IV and premiums were so high. I was STO Options today, guess I'll have to adjust them tomorrow, that is if the EA is after the bell.
GOOSE: A TRADE: $SNAP STO 8/11/17 14.5 CALLS @.50 Speculative. BTC bunch of $UVXY Short Calls to raise margin balance; $UVXY's Margin Requirement raised to 80%, wiping out my buying power. $50 credit, in that buy/sell transaction, upon reflection, not really worth it.
Junior1: $SNAP This is interesting... may move the stock on Monday: "Google will reportedly launch a Snapchat Discover competitor" https://www.bloomberg.com/news/articles/2017-08-04/google-is-said-to-work-on-news-product-competing-with-snapchat
champ: @Junior1 $SNAP ---- #UpDate ---- Yes, it sure could move the stock on Monday, a little more.....but I just want to point out.... that this News was released on Thursday 8/3.... by Business Insider and then again by WSJ. I had a post on this stock... ...
GOOSE: $SNAP Going to BTC some Short calls. Don't like the way this is going.
singlemalt56: @GOOSE $SNAP Right behind you. First few minutes looked good, then, not.
GOOSE: A TRADE: $SNAP BTC 8/11/17 13.0 CALLS @1.10 Will BTC the rest if it breaks today's high. Edited
champ: $SNAP @ $13.35 ---- Many took swing trades yesterday off of that low of $11.90...the stock dropped 50% from the IPO price...going into earning on 8/10after....I'm new Spec swing long yesterday with trailing stops.
Visit the Trading Forum to join in the discussion.
| | |
| --- | --- |
| Stock Price | $USD 13.35 |
| Change | -0.52% |
| Volume | 10,703,900 |
Snap Inc is a camera application developer. Its main product is Snapchat, a camera application created to help people communicate through short videos and images. It also offers Spectacles, which are camera-enabled sunglasses.
Request Video of SNAP
Already a member?
Sign in here.
Earnings
August 7th, 2018 - 2018 Q2 Earnings
August 9th, 2018 - 2018 Q2 Earnings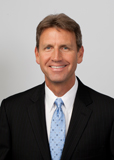 Dan Fitzpatrick
Stock Market Mentor gives you EVERYTHING you need to succeed in the market; all in one place. How easy is that? Dan Fitzpatrick and his elite community of traders share trading ideas, strategies and much more. Dan Fitzpatrick--a world class Technical Analyst, trading coach and regular CNBC contributor--gives you access to all of this with a 14 day FREE membership. Get started TODAY and start trading better TOMORROW with the following premium content:
Nightly video Strategy Sessions with a game plan for tomorrow
Got a stock you want Dan to look at? Just ask.
Patent pending video alerts instantly delivered to you when one of Dan's trading signals is triggered. This is not your typical price alert. This is a short video explaining the action you need to take to make money. No more "Woulda, coulda, shoulda"
Access to over 56,600 stock analysis videos
Access an ever expanding library (56,600) of educational videos that will save you time and make you money
Join a team of friends and traders that have one thing in common; a burning desire to succeed.

Become a Member Today!
Gain immediate access to all our exclusive articles, features, how-to's, discussion group and much more...
Satisfaction Guaranteed!
Your Stock Market Mentor membership comes with a 14 day, no questions asked, 100% money back guarantee!