Snap Inc. Class A (NYSE:SNAP)
Bands Volume 200 SMA 50 SMA 20 SMA Videos Alerts Articles Events

DAN: $SNAP $APRN -- notice that, despite the strength of tech today, Snaptwit is down. It's as if it is trying to catch Blue Apron in a race to the basement. This should tell us something about those stocks. Namely...can you imagine where they'd be if the market was selling off? C'mon Uber! Can't wait to buy that one.
Forexpro: ...
Here's hoping that you're doing well. I haven't seen much $MS-specific news, of late, which may be a good thing. Given $MS' business mix, yes, I would look for the firm to outperform, assuming that Mr. Gorman has (as I would expect) maintained expen ...
JJT1: $SNAP Just watched Dan's video as CNBC 's Stifel upgrades to buy. Funny stuff. Down to having sound on when Art speaks because usually tries to be thoughtful, Rick for entertainment value, sound off other times...
DAN: @JJT1 $SNAP When Stifel talks...people listen. (Not many...but some do).
DAN: Good morning. The futures are pointing to a much higher open, with the Dow 30 futures up about 100, and the S&P up around 10.50. Traders are enthusiastic because of a sense of clarity coming from Chair Yellen. Yep. In prepared remarks to the H ...
cmaxwel1: @DAN $AMZN $SNAP $APRN (you can add me to the $AMZN list, I bought a the hockey puck echo for $35 yesterday). Seems like they have built an Amazon like eco system.
DAN: @cmaxwel1 $AMZN $SNAP $APRN Great! I think they've got a great suite of products. Having something in my house capturing everything I say is scary. I mutter and talk to myself a lot, and it's not Stuart Smally. More like the Grinch. Last thing I need is the thought police knocking on my door saying, "You crazy!" LOL.
Upward1: @DAN $AMZN $SNAP $APRN Aw Snap...That's hilarious
bigbartabs: @DAN $AMZN $SNAP $APRN ... SNAP name change to AW SNAP... either that, or another 4 letter ticker that starts with "S".
DAN: Lots of stocks working today. Some of the solar stocks are breaking higher ($FSLR, $SPWR). My Lord...even Costco is up. (On the other hand, $SNAP is down another 1%. Guess you can't win 'em all).
metal: @DAN $FSLR $SPWR $SNAP I like Cp and its long base
DAN: @metal $FSLR $SPWR $SNAP I like $CP too. And $NSC. Same type of pattern. Railroads are good.
DAN: Good morning. The market will open slightly lower this morning, with the big news being Amazon's Prime Day -- a 30 hour sale that started last night at 9 am. Analysts expect it to generate more than $1 billion bucks (which is a lot, even for Jeff B ...
DrScience: $SNAP For a stock that hasn't been trading for as long... a new 52-week low!
DAN: @DrScience $SNAP The bloom has come off the rose.
bigbartabs: @DAN $SNAP ... the bloom? Seems to me the bloom, the seed pod, the leaves, the main stem, the roots, and soon to be the fertilizer remnants will be vapors.
Vehid: I had some $SNAP from the time that @Dan said it may go up and today was a good day to get rid of for a small loss. Wallet is safe today with this distribution, sell of, plunge, whatever you may call it.
traderbren: #SNAPtwit - $SNAP - getting a bid.
Mpower27: @traderbren $SNAP #SNAPtwit signed a $100 million deal with time warner. Not really sure how much this will move the needle for them as they are losing money ($600m a quarter I think it is).
Junior1: @traderbren $SNAP #SNAPtwit Short interest is only at 5% of Float... interesting. I've been syntheticly short via 18 Jan 19 options (STO 20.0 Calls, BTO 18.0 Puts... net cost of $0.10), since mid May... It's been working well.
Mpower27: @Junior1 $SNAP #SNAPtwit what are you using to see short interest? Last time Dan covered $SNAP I think his software had ~15%. Perhaps shorts covered that had been in for a while?
Junior1: @Mpower27 $SNAP #SNAPtwit Yahoo Finance https://finance.yahoo.com/quote/SNAP/key-statistics?p=SNAP
Junior1: @Junior1 $SNAP #SNAPtwit @DAN Forum protocol question: It's okay to post Yahoo Finance links, isn't it? I'd hate to offend.
Bridget: @Junior1 $SNAP #SNAPtwit Yes, you are welcome to post external links if it provides context.
StockMarketMentor: A Price Alert has been triggered for $SNAP Snap Inc. Class A. Click here to view associated video clip: http://stockmarketmentor.com/stockanalysis.html?ticker=SNAP&clip=86858
DAN: @StockMarketMentor $SNAP Snaptwit -- never disappoints. Another new low. Wonder whether all the hedge fund managers who were so bullish on this stock are still bullish? Seems like the typical game -- invest in a high profile POS, make wildly bullish comments on it to pump your position and suck in all the unsuspecting retail investors who think they're getting in on a good deal. Quietly sell all you have. And then disclose that you've reduced/closed your position in your next quarterly statement. Typical.
StockMarketMentor: A Price Alert has been triggered for $SNAP Snap Inc. Class A. Click here to view associated video clip: http://stockmarketmentor.com/stockanalysis.html?ticker=SNAP&clip=85737
KenB0707: @StockMarketMentor $SNAP The links on your alerts don't appear to be working today. The main link on the page that comes up is not clickable and the other links below do not return anything. I hope it's not my setup but I thought I would let you know. Ken
Henry: @KenB0707 $SNAP The email and the one below worked for me. However even though I am in the forum (via OMM) I still had to sign in to watch it.
KenB0707: @KenB0707 $SNAP Sorry, apparently it took awhile for the page to refresh. It works now. Again, sorry. Ken
StockMarketMentor: A Price Alert has been triggered for $SNAP Snap Inc. Class A. Click here to view associated video clip: http://stockmarketmentor.com/stockanalysis.html?ticker=SNAP&clip=86858
DAN: $SNAP -- very heavy short interest. First lockup expiration is June 30th. As you know, I think this is going to end very very badly. Where's Henry Blodget when we need him? He could pump any stock with shameless confidence. (He's the guy who had his license taken away by the SEC because of, among other things, his email about needing to "put lipstick on this pig" when referring to a crappy internet stock back in 1999 that his firm (I believe it was Merrill Lynch, but I could be mistaken) needed to dump on unsuspecting, naive, and gullible retail traders. He's since rehabilitated his image and is on TV occasionally. But if anyone can pump Snaptwit, Blodget is the guy.
traderbren: @DAN $SNAP - nicely said. Yes, your recollection is correct re: Blodget. Agreed, he and many other Penguins are pumping this pig! I was considering a short yesterday, but the stock is HTB.
DAN: @traderbren $SNAP I hesitate to short this stock because it's so crowded. But I'll stand by my assertion that this will be a hat size later this year. I really think that anyone who thinks buying Snaptwit stock is a good investment is trading on bl ...
Lavrock: $SNAP - Lock up comment. Bearish take between now and the end of August: Yesterday Dan commented that he was bearish but it was risky to bet against the stock with lots of people supporting it. A CNBC article on May 11th cited a JPM analyst who noted that the current float is 180 MN shares but between late July and late August 1.2 BN shares, comprising 84% of the company's shares, will become available for sale as lockups end. Even if you don't want to buy puts or sell call spreads, the anticipation of the end of the lockup and the end of it should put a cap on the stock for the next few weeks. Shorting the stock is difficult as it is hard to borrow.
rck89: $SNAP @DAN OMM, SMM members. I believe that $SNAP is a dog in the same image and likeness of "the Twit" and $GPRO! I made money trading puts on their last earnings fiasco. But I've overstayed my welcome with a purchase of $SNAP June 18 puts @.68db, ouch! So now do I roll this call out to Jan 2018 @~2.8 db, or just close my existing position @.05cr and wait? Your thoughts, please.
DrScience: @rck89 $SNAP Assuming you're asking whether to roll JUN 18 Puts out to JAN 18 Puts @ 2.90ish....
You'd be paying about 3 bucks for a +/- 8 dollar move. That comes to about 15% of the underlying, expecting a move -- under ideal circumstances -- to $12 ...
rck89: @DrScience $SNAP Sound advice as usual! I looked at the 21/25 BeCS spread, but I talked myself out of it, given the closeness of the 21 strike is to $SNAP's current price. Did you say face ripped off? I'll take a fresh look at this trade in the a.m. Thank you very, very much! So how did you get so smart? And don't say the forum! Just kidding, All!
DAN: @rck89 $SNAP $GPRO If it were me, I wouldn't be rolling out a long position. Credits can be rolled...but rolling out a debit is really like adding money to a losing proposition. I agree with your assessment of Snaptwit. I see how it's different th ...
traderbren: #SNAPtwit -- $SNAP -- buying pressure this morning. Long for a trade.
traderbren: #Propping_up_SNAP: Goldman Sachs takes share stake of 1.1 mln shares in Snap Inc $SNAP
audrina0904: $SNAP With today's rally in snaptwit I'm looking at some puts for Monday/next week...Any thoughts on where to put it to em?
debeers: $SNAP/$FB-should be called Snap out of it! Animal faces do not a social giant or advertising behemoth make and those who thought this was the next iteration of $FB got the Zucking they so richly deserved.
Riccardo: $SNAP seriously why even bother ? there are a gazillion stocks right now that can make you a boatload of $$$
debeers: $SNAP-It's amazing, isn't it? With all the medical advances science has made, DAN, there is still no cure for the delusional SNAP CEO's disease because there ain't no cure for stupid.
inthesticks: @debeers $SNAP Welcome to the irrational brilliance of Gen Y/Zers ... ugh!
captron: @debeers $SNAP That's what the comedian Ron White always said/
gig1: $SNAP Why is CNBC obsessed about this stock?
bigbartabs: @gig1 $SNAP ... CNBC obsessed?... John Harwood probably owns it.
woodman: @bigbartabs $SNAP - Snapchat is perfect for him. All his images and words would disappear shortly after he posts them.
DAN: $SNAP -- several "experts" on CNBC today looking past Snap's inability to grow its user base, saying that, if they can better monetize what they now have, then things will be just hunky dory. I sure don't get that at all. The key to ANY c ...
ginice: @DAN $SNAP Isn't there some type of agreement of top management and top holders to hold for a year or so? Seems like I remember that.... maybe they can't sell yet... that would hurt...
Geewhiz: $COMM $SNAP Thank you @DAN for both these dead cat bounce day trades. Worked nicely.
DAN: $SNAP -- down on earnings miss. LOL. Here's my shocked face: 8-0 Who knew?
Aragorn: @DAN $SNAP did give a little earning move up though Dan no position now either
tri2insite: $SNAP , Crackle, Drop. Glad I talked my son out of investing in this thing.
Aragorn: $SNAP Tomorrow if it bottoms and I see a shiny object maybe I'll snap at it 18.15 Low next candle moving above it so bottom is in for now AH
DAN: @Aragorn $SNAP Snaptwit -- the next Twitter. Only instead of taking 2 and a half years to lose 70% of your IPO marketing cap (after sucking a bunch of lemmings in), SNAP will get that done a lot faster. They're already down more than 20% from their opening print at $24 in March.
rck89: @DAN $SNAP I did...but sweating bullets! I've been holding June 19 puts (@.91), after your video comments comparing this dog to GoPro. Thank you.
traderbren: @Aragorn $SNAP - yep, I may be close behind you. ;-)
Aragorn: @DAN $SNAP for me a daytrade only, use the 5 min high low if above the 5 min high safe to buy below be short or out. you know your out if it comes back in if long. Easy trade and they do work
DAN: @rck89 $SNAP Oh man. I think that trade is going to work out pretty well. 8-) Great job!
Aragorn: $SNAP New Lows 17.98 I think it is good to play thei here for a bounce - already doing so
DrScience: @DAN $SNAP Jeopardy response: The sound a camera company stock makes when falling to an all-time low.
traderbren: $FB - up AH, on Snap's $SNAP miss.
DAN: @DrScience $SNAP What is...."Well, we had a slow quarter...but things are gonna get better because we have some really cool graphics that the kids are gonna love!!"
Riccardo: $SNAP BTO May12 calls @1.80 delta expansion
rck89: $AMZN $NFLX $SNAP BTC $AMZN May 790/820 BuPS @2.1db...STO @6.15. Own a number of $AMZN credit spreads, closed to to lighten up. STC $NFLX May 140 calls (long) @ 5.4cr...BTO @4.85. Closed following DAN's earlier "close" transaction. BTO $SNAP May 19 puts @.70db....adding to existing positions. I believe this dog goes down...no surprise! Not a back week...thanks all!
bigbartabs: $SNAP not looking too snappy.
woodman: @martyrb3 $SNAP - Thanks. My 14 year old daughter and all her friends like Snap Chat (and Instagram). I know some "adults" who like Snapchat too. But I know nothing. I don't even have a $FB account. I do have $FB stock, however. So maybe I know whatever is the first ladder rung up from nothing.
cmac: $SNAP buying ...for a trade of course. Seems to be some support around the 22.50 level. It did not fill last week's gap on today's news, so I view that as a positive.
woodman: $SNAP - terrible close.
gwenzee: @woodman $SNAP Some stocks you just can't trust!!!
shoredriver: @woodman $SNAP I am holding with my plan to maybe create a somewhat bigly position in middle teens....maybe.....
woodman: @shoredriver $SNAP - I won't ride it back down.
champ: @woodman $SNAP --- This stock for me... is for day trading only. In another day or 2 ...it might be time for a new day trade. I day traded it 3 times now...but not today and I don't really trust it for a short either.....but after a 20% bounce...remember when these trading stocks turn....traders just play follow the leader on these type of stocks....on a day like today....the first one out took the proofs and move the $$$$ into other trades that are just now starting.....just saying how I trade this type of stock and if it gets back down to around 20-$21...I might give it another play.....but not now because too many other swing positions are just starting to work.
woodman: @champ $SNAP - I'm a swing or stay while the party is fun trader, but not a day trader.
martyrb3: @woodman $SNAP From Cramer's Daily Booyah: "Facebook's newest feature, which rolls out a near identical clone of Snapchat Stories in the company's core platform, does little to quiet analysts' and investors' concerns about Snap's slowing user growth. Facebook is seen as a major threat to Snap's ability to capture and maintain new users, largely because of its massive user base that extends beyond Snap's main demographic of 18-24 year olds, as well as the fact that it owns multiple social media properties, including Instagram and WhatsApp, that could quickly replace Snap." NP
Danzguy: $SNAP Snapping back after eight analysts have initiated coverage with Buy and Hold ratings and PT of $23 to $31.
barbjim12: @Danzguy $SNAP do we follow Dan's IPO strategy on this stock ? Or is there something else in play? NP
DAN: @barbjim12 $SNAP SNAP isn't at a new high. It would need to run to $29.50 before it would conform to that strategy. That's not to say that you shouldn't trade it now -- that's a personal decision. But it isn't at a new high, and that's the criteria for my strategy. (Be careful -- it's a nasty thing!)
woodman: $SNAP moving up through the $2.70 level which served as a resistance spot on 3/9.
Aragorn: @woodman $SNAP inside day up an some upgrades today
champ: @Aragorn $SNAP ---- HOD now ....still hold 1/2....
woodman: @champ $SNAP - it's rolling. Knocking on 24.
champ: @woodman $SNAP --- I have been day trading this stock....daily....I wish I would have just held when I first posted but still holding 1/2...hard stock to swing but after all the upgrades today...I might swing 1/4th.
tejas7: $SNAP Inside day today. I took a position. Stop at 21.90
barbjim12: @champ $LITE $MAR $JPM $SNAP Nice swing trade on $SNAP. I agree don't overstay your welcome here.
woodman: $SNAP - another good day. Needs to be able to power though the 23.70 area.
DAN: @woodman $SNAP I could be TOTALLY WRONG on this stock. Totally wrong. I think this company is so grossly overvalued that 2019 will look back at 2017 and think, "What the heck were you thinking!??" It's a great trading stock now. But I s ...
traderbren: $SNAP -- acting well in this tape. Took a small position this AM with a trailing stop.
audrina0904: @traderbren $SNAP SNAPTWIT!
traderbren: @audrina0904 $SNAP - yep, especially when they haven't figured out a way to monetize the "eye-balls" but it may be good for a trade.
DAN: @traderbren $SNAP It's a trading stock. Plenty of liquidity, so you can use market orders.
woodman: $SNAP - working.
champ: @woodman $SNAP --- Yes, I posted yesterday ...that I was new swing long.
woodman: @champ $SNAP - nice call. The fact that it made a higher intraday high yesterday on such a crappy day was something I wish I'd been paying attention to. This hasn't been on my radar and I didn't see your post, unfortunately.
champ: $LITE $MAR $JPM....working but ..OUT 80% of ea....posted on all....and $SNAP... OUT full position.
champ: $SNAP --- IPO still bouncing off the low for 2 days now...I'm swing long...I have no clue on direction...but short term looks OK.
traderbren: #Timber! -- there she goes...$SNAP - as I knew it would.
Visit the Trading Forum to join in the discussion.
| | |
| --- | --- |
| Stock Price | $USD 15.25 |
| Change | -3.17% |
| Volume | 19,230,200 |
Snap Inc is a camera application developer. Its main product is Snapchat, a camera application created to help people communicate through short videos and images. It also offers Spectacles, which are camera-enabled sunglasses.
Request Video of SNAP
Already a member?
Sign in here.
Earnings
November 7th, 2017 - 2017 Q3 Earnings
November 8th, 2017 - 2017 Q3 Earnings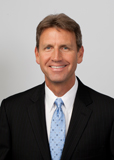 Dan Fitzpatrick
Stock Market Mentor gives you EVERYTHING you need to succeed in the market; all in one place. How easy is that? Dan Fitzpatrick and his elite community of traders share trading ideas, strategies and much more. Dan Fitzpatrick--a world class Technical Analyst, trading coach and regular CNBC contributor--gives you access to all of this with a 14 day FREE membership. Get started TODAY and start trading better TOMORROW with the following premium content:
Nightly video Strategy Sessions with a game plan for tomorrow
Got a stock you want Dan to look at? Just ask.
Patent pending video alerts instantly delivered to you when one of Dan's trading signals is triggered. This is not your typical price alert. This is a short video explaining the action you need to take to make money. No more "Woulda, coulda, shoulda"
Access to over 50,800 stock analysis videos
Access an ever expanding library (50,800) of educational videos that will save you time and make you money
Join a team of friends and traders that have one thing in common; a burning desire to succeed.

Become a Member Today!
Gain immediate access to all our exclusive articles, features, how-to's, discussion group and much more...
Satisfaction Guaranteed!
Your Stock Market Mentor membership comes with a 14 day, no questions asked, 100% money back guarantee!