Snap Inc. Class A (NYSE:SNAP)
Bands Volume 200 SMA 50 SMA 20 SMA Videos Alerts Articles Events

traderbren: #SNAPtwit -- $SNAP -- buying pressure this morning. Long for a trade.
traderbren: #Propping_up_SNAP: Goldman Sachs takes share stake of 1.1 mln shares in Snap Inc $SNAP
audrina0904: $SNAP With today's rally in snaptwit I'm looking at some puts for Monday/next week...Any thoughts on where to put it to em?
debeers: $SNAP/$FB-should be called Snap out of it! Animal faces do not a social giant or advertising behemoth make and those who thought this was the next iteration of $FB got the Zucking they so richly deserved.
Riccardo: $SNAP seriously why even bother ? there are a gazillion stocks right now that can make you a boatload of $$$
debeers: $SNAP-It's amazing, isn't it? With all the medical advances science has made, DAN, there is still no cure for the delusional SNAP CEO's disease because there ain't no cure for stupid.
inthesticks: @debeers $SNAP Welcome to the irrational brilliance of Gen Y/Zers ... ugh!
captron: @debeers $SNAP That's what the comedian Ron White always said/
gig1: $SNAP Why is CNBC obsessed about this stock?
bigbartabs: @gig1 $SNAP ... CNBC obsessed?... John Harwood probably owns it.
woodman: @bigbartabs $SNAP - Snapchat is perfect for him. All his images and words would disappear shortly after he posts them.
DAN: $SNAP -- several "experts" on CNBC today looking past Snap's inability to grow its user base, saying that, if they can better monetize what they now have, then things will be just hunky dory. I sure don't get that at all. The key to ANY c ...
ginice: @DAN $SNAP Isn't there some type of agreement of top management and top holders to hold for a year or so? Seems like I remember that.... maybe they can't sell yet... that would hurt...
Geewhiz: $COMM $SNAP Thank you @DAN for both these dead cat bounce day trades. Worked nicely.
DAN: $SNAP -- down on earnings miss. LOL. Here's my shocked face: 8-0 Who knew?
Aragorn: @DAN $SNAP did give a little earning move up though Dan no position now either
tri2insite: $SNAP , Crackle, Drop. Glad I talked my son out of investing in this thing.
Aragorn: $SNAP Tomorrow if it bottoms and I see a shiny object maybe I'll snap at it 18.15 Low next candle moving above it so bottom is in for now AH
DAN: @Aragorn $SNAP Snaptwit -- the next Twitter. Only instead of taking 2 and a half years to lose 70% of your IPO marketing cap (after sucking a bunch of lemmings in), SNAP will get that done a lot faster. They're already down more than 20% from their opening print at $24 in March.
rck89: @DAN $SNAP I did...but sweating bullets! I've been holding June 19 puts (@.91), after your video comments comparing this dog to GoPro. Thank you.
traderbren: @Aragorn $SNAP - yep, I may be close behind you. ;-)
Aragorn: @DAN $SNAP for me a daytrade only, use the 5 min high low if above the 5 min high safe to buy below be short or out. you know your out if it comes back in if long. Easy trade and they do work
DAN: @rck89 $SNAP Oh man. I think that trade is going to work out pretty well. 8-) Great job!
Aragorn: $SNAP New Lows 17.98 I think it is good to play thei here for a bounce - already doing so
DrScience: @DAN $SNAP Jeopardy response: The sound a camera company stock makes when falling to an all-time low.
traderbren: $FB - up AH, on Snap's $SNAP miss.
DAN: @DrScience $SNAP What is...."Well, we had a slow quarter...but things are gonna get better because we have some really cool graphics that the kids are gonna love!!"
Riccardo: $SNAP BTO May12 calls @1.80 delta expansion
rck89: $AMZN $NFLX $SNAP BTC $AMZN May 790/820 BuPS @2.1db...STO @6.15. Own a number of $AMZN credit spreads, closed to to lighten up. STC $NFLX May 140 calls (long) @ 5.4cr...BTO @4.85. Closed following DAN's earlier "close" transaction. BTO $SNAP May 19 puts @.70db....adding to existing positions. I believe this dog goes down...no surprise! Not a back week...thanks all!
bigbartabs: $SNAP not looking too snappy.
woodman: @martyrb3 $SNAP - Thanks. My 14 year old daughter and all her friends like Snap Chat (and Instagram). I know some "adults" who like Snapchat too. But I know nothing. I don't even have a $FB account. I do have $FB stock, however. So maybe I know whatever is the first ladder rung up from nothing.
cmac: $SNAP buying ...for a trade of course. Seems to be some support around the 22.50 level. It did not fill last week's gap on today's news, so I view that as a positive.
woodman: $SNAP - terrible close.
gwenzee: @woodman $SNAP Some stocks you just can't trust!!!
shoredriver: @woodman $SNAP I am holding with my plan to maybe create a somewhat bigly position in middle teens....maybe.....
woodman: @shoredriver $SNAP - I won't ride it back down.
champ: @woodman $SNAP --- This stock for me... is for day trading only. In another day or 2 ...it might be time for a new day trade. I day traded it 3 times now...but not today and I don't really trust it for a short either.....but after a 20% bounce...remember when these trading stocks turn....traders just play follow the leader on these type of stocks....on a day like today....the first one out took the proofs and move the $$$$ into other trades that are just now starting.....just saying how I trade this type of stock and if it gets back down to around 20-$21...I might give it another play.....but not now because too many other swing positions are just starting to work.
woodman: @champ $SNAP - I'm a swing or stay while the party is fun trader, but not a day trader.
martyrb3: @woodman $SNAP From Cramer's Daily Booyah: "Facebook's newest feature, which rolls out a near identical clone of Snapchat Stories in the company's core platform, does little to quiet analysts' and investors' concerns about Snap's slowing user growth. Facebook is seen as a major threat to Snap's ability to capture and maintain new users, largely because of its massive user base that extends beyond Snap's main demographic of 18-24 year olds, as well as the fact that it owns multiple social media properties, including Instagram and WhatsApp, that could quickly replace Snap." NP
Danzguy: $SNAP Snapping back after eight analysts have initiated coverage with Buy and Hold ratings and PT of $23 to $31.
barbjim12: @Danzguy $SNAP do we follow Dan's IPO strategy on this stock ? Or is there something else in play? NP
DAN: @barbjim12 $SNAP SNAP isn't at a new high. It would need to run to $29.50 before it would conform to that strategy. That's not to say that you shouldn't trade it now -- that's a personal decision. But it isn't at a new high, and that's the criteria for my strategy. (Be careful -- it's a nasty thing!)
woodman: $SNAP moving up through the $2.70 level which served as a resistance spot on 3/9.
Aragorn: @woodman $SNAP inside day up an some upgrades today
champ: @Aragorn $SNAP ---- HOD now ....still hold 1/2....
woodman: @champ $SNAP - it's rolling. Knocking on 24.
champ: @woodman $SNAP --- I have been day trading this stock....daily....I wish I would have just held when I first posted but still holding 1/2...hard stock to swing but after all the upgrades today...I might swing 1/4th.
tejas7: $SNAP Inside day today. I took a position. Stop at 21.90
barbjim12: @champ $LITE $MAR $JPM $SNAP Nice swing trade on $SNAP. I agree don't overstay your welcome here.
woodman: $SNAP - another good day. Needs to be able to power though the 23.70 area.
DAN: @woodman $SNAP I could be TOTALLY WRONG on this stock. Totally wrong. I think this company is so grossly overvalued that 2019 will look back at 2017 and think, "What the heck were you thinking!??" It's a great trading stock now. But I s ...
traderbren: $SNAP -- acting well in this tape. Took a small position this AM with a trailing stop.
audrina0904: @traderbren $SNAP SNAPTWIT!
traderbren: @audrina0904 $SNAP - yep, especially when they haven't figured out a way to monetize the "eye-balls" but it may be good for a trade.
DAN: @traderbren $SNAP It's a trading stock. Plenty of liquidity, so you can use market orders.
woodman: $SNAP - working.
champ: @woodman $SNAP --- Yes, I posted yesterday ...that I was new swing long.
woodman: @champ $SNAP - nice call. The fact that it made a higher intraday high yesterday on such a crappy day was something I wish I'd been paying attention to. This hasn't been on my radar and I didn't see your post, unfortunately.
champ: $LITE $MAR $JPM....working but ..OUT 80% of ea....posted on all....and $SNAP... OUT full position.
champ: $SNAP --- IPO still bouncing off the low for 2 days now...I'm swing long...I have no clue on direction...but short term looks OK.
traderbren: #Timber! -- there she goes...$SNAP - as I knew it would.
Kjksm1: @traderbren $SNAP #Timber At what point is it a buy? I remember fb going from 27 to 17. Before it started its rise
DAN: @traderbren $SNAP #Timber Benjamin Button Pattern -- now a teenager...soon to be an adolescent...and then a hat size.
DAN: @Kjksm1 $SNAP #Timber Better to let the stock tell us when it's bottomed. From a fundamental point of view, I'd be interested in it if it ever trades at $3.50. I think the Snap owners have given us a prelude of what Uber will do. They've taken the ...
Wolf: @Iceman $SNAP Have you traded any options yet? I have weekly 20.50/21 Bear call spread and long weekly 19.5 puts@ .13.
Iceman: @Wolf $SNAP - I've traded no SNAP options yet
Iceman: $SNAP - Now The Fun Begins - SNAP Options Start Trading Today
driverdev: @DAN $AUPH This is exactly how I traded $SNAP on the opening day. In the morning I watched the 1m and 5m charts and as the day wore on I switched back and forth between the 1m, 5m, and 15m charts to get a better perspective. Worked great and I didn't feel like I needed to watch it every second since I had stops and alerts. I had alerts set at lower and higher prices. If stock was moving above my alert, then I re-evaluated my stops and made adjustments as needed and set new alerts. Rinse and repeat.
JBed: Any thoughts on $SNAP? Up 7% today.
Bridget: @JBed $SNAP this is too volatile to predict
SADL: $SNAP down 5% PM on substantial volume, flirting with support
TunaHelper: @cmaxwel1 $SNAP It has revenue, but will not be profitable for a few years.
cmaxwel1: @SADL $SNAP (remember it's a camera company with no profit)
cmaxwel1: @TunaHelper $SNAP (your right, no profit)
DAN: $SNAP -- well, today's 8% pullback is giving folks the opportunity to buy the next $TWTR (which has lost 2/3rds of its market cap since its release in 2013. Hey, Snapchat doesn't make money...but gotta love a great selfie company. Oh, wait! It's a camera company!
DrScience: @DAN $SNAP Guess you could say $29.44 is the "Enthusiasm" high. Stock may reach 23.50, the "Apathy" low before stock is available to short.
bigbartabs: @DAN $SNAP ... I bet there are some pretty nervous holders, that have what seems like eternity before their lock expires.
gwenzee: @bigbartabs $SNAP snapped like a dead twig.
Forexpro: @bigbartabs $SNAP LOL, Bigbartabs, That's very likely the case. For the people at the top of the food chain, the friendly investment bankers at $MS will have designed bespoke options to lock in the bulk of their current gains, with, of course, some vigorish for $MS. The girls and boys at $GS are also quite proactive in designing those sorts of vehicles. To those who have much, much is given. The software engineer who is hoping that sufficient value will be retained when the lockup expires to enable her to buy that one-bedroom condo in North Beach? She'll have to take her chances. Here's hoping that you're raking it in, hand over fist; all the best!
bigbartabs: @Forexpro $SNAP $MS $GS ... I'm guessing that these bespoke options that MS and GS designed have a pretty nice purchase premium for themselves, no? :)
champ: @bigbartabs $SNAP --- The big holders in this stock are way up even before the stock started trading...if it were to drop below $15 then they might get a little nervous but they are long term....not really too many individuals in this stock, mostly large companies. This is a trading stock for now ...in the short term....not really for the retail investor, until it settles in. I saw where $CMCSA has 500k shares.
DAN: @DrScience $SNAP I'd agree with that -- $29.44 is certainly a high water mark for enthusiasm. Yay! It's almost to $30..... 8-\
bigbartabs: $FB $SNAP ... remember back in May 2012, when FB went public, and hit its high... and we were all making fun of "the guy" who bought FacePlant at $32.50 ? I'm guessing we will have a Snapped "guy" that feels the same pain soon. Maybe worse since FB at least had a viable business model with a deep pool of users.
michaelH: @bigbartabs $FB $SNAP My concern, similar to everyone, is can they(snap) make money, and is this just a fad?
michaelH: @bigbartabs $FB $SNAP p.s. Have been long $FB since $24, and added all the way up, despite many calls to sell here and elsewhere!
champ: @bigbartabs $FB $SNAP ---- Had a Great Trade but now Out....and back to watching...WOW.
tradeforfamily: $SNAP OK, Just sold my small position for a 9.5% gain from yesterday.
cmaxwel1: $SNAP (is anyone buying this?)
efrain007: $SNAP Dan, Bridget- Would you apply the same rules/philosophy of the 59 Minute trade on opening day of an IPO?
Henry: @cmaxwel1 $SNAP nope I still remember the FB debacle
DAN: Good morning. Stock futures are down just a bit this morning because...um, it's a weekday morning, and that's what stock futures do on weekdays. With jobless claims down, I suspect that stocks will open up higher by the time you read this. Welcome ...
DAN: @efrain007 $SNAP Very whippy. I don't think it's the same thing...because there is no existwing emotional commitment of traders because no one has owned it prior to today.
efrain007: @DAN $SNAP Got it, thanks!
DAN: $SNAP -- they're calling themselves a camera company! OK, that's scary. GoPro is a camera company...and they were calling themselves a media company. (We laughed derisively at GoPro back when the stock was $60 and they were touting the "we're not just a camera company, we're a MEDIA company!") Similarly...if Snap is calling themselves a camera company, they're hoodwinking investors who don't know any better. Maybe that white avatar that looks like a ghost is actually a sheet that they're pulling over your eyes to blind you...or maybe it's a sheep to represent the folks who believe everything they say. It's a flipping APP company. If they morph into more, then great! That's a potential reason for a higher multiple. But for now, they are an APP company. Period. (Put that in your app and smoke it.)
traderbren: @DAN $SNAP - LOL! My sentiments exactly...a "friggin App" - that relies on advertising, and they haven't figured out their model as yet. $FB had far more - platform & revenues - in place before they went public. That said, the younger demo love Snap, but then these fads move so quickly. Like you, I wouldn't touch this, but if they are able to attract significant advertising dollars in the years to come, they could be a viable biz and platform...until the next downturn when ad spends dry up.
DAN: @traderbren $SNAP $FB I think the market is getting smarter as we cycle through these things. MySpace is now in outer space. Too many pedophiles creeping around, I guess. Then it was facebook (still is). That seems to be the benchmark. Then Twit ...
cmaxwel1: @DAN $SNAP $FB (remember the talking sock for Pets.com, free shipping of 50 lbs of dog food), Exactly.
champ: @traderbren $SNAP -- Revenue surged by 589% in 2016 ...the growth was driven by an increase in the number of advertisements delivered....they have been having great results...off of ads....the ads are working....the younger crowd....just posting what I'm reading../...but they loss money and are burning Cash ....bad management.
TunaHelper: @DAN $SNAP The obvious takeaway is that you should call SMM a camera company.
GOOSE: $SNAP Just noticed it's trading.
Visit the Trading Forum to join in the discussion.
| | |
| --- | --- |
| Stock Price | $USD 14.01 |
| Change | 4.94% |
| Volume | 46,063,100 |
Snap Inc is a camera application developer. Its main product is Snapchat, a camera application created to help people communicate through short videos and images. It also offers Spectacles, which are camera-enabled sunglasses.
Request Video of SNAP
Already a member?
Sign in here.
Earnings
November 8th, 2017 - 2017 Q3 Earnings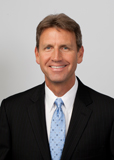 Dan Fitzpatrick
Stock Market Mentor gives you EVERYTHING you need to succeed in the market; all in one place. How easy is that? Dan Fitzpatrick and his elite community of traders share trading ideas, strategies and much more. Dan Fitzpatrick--a world class Technical Analyst, trading coach and regular CNBC contributor--gives you access to all of this with a 14 day FREE membership. Get started TODAY and start trading better TOMORROW with the following premium content:
Nightly video Strategy Sessions with a game plan for tomorrow
Got a stock you want Dan to look at? Just ask.
Patent pending video alerts instantly delivered to you when one of Dan's trading signals is triggered. This is not your typical price alert. This is a short video explaining the action you need to take to make money. No more "Woulda, coulda, shoulda"
Access to over 49,600 stock analysis videos
Access an ever expanding library (49,600) of educational videos that will save you time and make you money
Join a team of friends and traders that have one thing in common; a burning desire to succeed.

Become a Member Today!
Gain immediate access to all our exclusive articles, features, how-to's, discussion group and much more...
Satisfaction Guaranteed!
Your Stock Market Mentor membership comes with a 14 day, no questions asked, 100% money back guarantee!