ProShares Short VIX Short Term Futures (:SVXY)
Bands Volume 200 SMA 50 SMA 20 SMA Videos Alerts Articles Events

infocus: #OPTIONS EXPIRATIONS $GWW OCT 20 2017 155 PUTS $SVXY OCT 20 2017 75 PUTS $SVXY OCT 20 2017 85 PUTS $UVXY OCT 20 2017 28.5 CALLS $UVXY OCT 20 2017 29 CALLS $UVXY OCT 20 2017 40 CALLS A very good week for me. Trading account at another yearly high. Have a great weekend everyone!
antfarm: $SVXY Morning all Sold to open Nov 10th 80 Put at 1.65 with $SVXY at 101.45.
infocus: #OptionsExpiration Weeklys Oct13 $SVXY Oct 13 2017 80 Puts $UVXY Oct13 2017 27 Calls ($UVXY Oct13 2017 33 Calls - BTC yesterday @.01) Have a great weekend everyone!
antfarm: Afternoon. Only 2 positions this week. $AAOI Oct 13 58 Put Assigned :-( $SVXY Oct 13th 60 Put Expired :-) Have a great weekend all. Fall is finally here in the Piedmont.
Iceman: #OptionsExpiration #Weeklys #Oct 13 - almost nothing this week. --Expirations -- $SVXY (Weekly) Oct 13 2017 79 Puts $TAP (Weekly) Oct 13 2017 78 Puts --Assignments -- $UVXY (Weekly) Oct 13 2017 17.5 Puts
infocus: $SVXY STO Oct 20 2017 75 Puts @.27 Added to position. Delta: .03
Junior1: @infocus $SVXY I'm curious... You're selling puts on an up day, and you sold $UVXY calls on a down day. Seems backwards to me. No?
infocus: @Junior1 $SVXY $UVXY Sure, it's backwards. Of course I'd rather get a larger payoff, but lately, this has been working well for me. Can't always wait for a spike in the VIX. Also, lower risk. With the Delta at .03 there's a 97% probability the trade will expire worthless. I'm not recommending it to anyone, and I do wait sometimes for the down days if possible. but I'm still sleeping well. (o.k, at 72 years old I'm not sleeping as long as I used to). As Dan says sometimes, "Whatever floats your boat". Good luck doing what works for you.
Junior1: @infocus $SVXY $UVXY I agree with you on the low risk trade. I've made my best $$$ selling premium of Volatility. And it is a "sleep easy" trade! And Thankyou infocus, for all of your input here!!
infocus: @Junior1 $SVXY $UVXY I'm far from the best volatility trader here I'm sure. Your point is a good one and I'm sure that is the way the "Pros" trade. A big part of it is being able to sit in front of the screen all day and have plenty of patience. The proof of that is if I had waited for the $SVXY dip around 2:40 p.m. today, I would have had a much more lucrative fill. C'est la vie. For better or worse, I wasn't in front of the screen, and frankly, I have several other "lives". I don't want to sit all day. Always happy to help if I can. Trade safely!
Iceman: #OptionsExpiration #Weeklys #Oct06 - A very light week and next week will be too. Almost the last $SVXY Puts for the current year expired. I need some more volatility. -- Expirations -- NUGT (Weekly) Oct 6 2017 28.5 Puts SVXY (Weekly) Oct 6 2017 55 Puts SVXY (Weekly) Oct 6 2017 65 Puts
infocus: $SVXY STO Oct 13 2017 80 Puts @.65 My lucky day (I think), the order was @.62 and I got a better fill.
infocus: #OPTIONS EXPIRATION (Weeklys) $SVXY Sep 29 2017 73 Puts $SVXY Sep 29 2017 75 Puts $UVXY Sep 29 2017 32 Calls Have a great weekend everyone!
Iceman: #OptionsExpiration #Weeklys #Sep29 - It's the end of the third quarter and nothing is going on. I did let a couple of lots of $SVXY go very near the all time high. Record $VIX lows for September means I'm not putting on new trades. I guess I'll wait for earnings season. - Expirations -- AZO (Weekly) Sep 29 2017 660 Calls NUGT (Weekly) Sep 29 2017 30 Puts UVXY (Weekly) Sep 29 2017 91 Calls --Assigned -- SVXY (Weekly) Sep 29 2017 89 Calls (Covered) SVXY (Weekly) Sep 29 2017 91.5 Calls (Covered)
Iceman: $SVXY #ShortCalls – Sold 1 SVXY Sep 29 2017 91.5 Call @ 1.10 with the stock at 91.17. This expires Friday
antfarm: $SVXY Sold to open Oct 20th 75 Puts @ 2.05 when $SVXY was at 88.39.
infocus: #Some Trades: $SVXY STO Sep 29 2017 75 Puts @.49 $UVXY STO Sep 29 2017 32 Calls @.25
Junior1: @Thebigshort $vix The vocal traders in this forum tend to trade the $VIX options via selling Calls and Puts on $VXX, $UVXY and $SVXY.
Iceman: $SVXY #ShortPuts - Bought to close SVXY Sep 22 2017 45.0 Puts @ 0.01. Originally sold on 08/10/17 at 1.65.
Iceman: $SVXY #CoveredCalls #Rollup – Rolling up a portion of my short calls while letting others get assigned. Bought to close SVXY Sep 15 2017 83.0 Calls/Sold SVXY Sep 29 2017 85.5 Calls @ 0.31 Credit Bought to close SVXY Sep 15 2017 84.0 Calls/Sold SVXY Sep 29 2017 86.5 Calls @ 0.66 Credit Bought to close SVXY Sep 15 2017 85.0 Calls/Sold SVXY Sep 29 2017 88.5 Calls @ 0.61 Credit. All this with the VIX index at 10.13 and SVXY at 86.05
infocus: #OPTIONS EXPIRATION $SVXY Sep 15 2017 22.5 Puts This was a very large position that I've held since 2/24/17, and added to several times, before and after the reverse split back in mid-July. Very happy to see it finally disappear from the screen with 100% of the possible gain!
Iceman: $SVXY #ShortPuts – Sold SVXY Sep 22 2017 60.0 Puts @ 0.20 with the stock at 84.70. These expire in 6 days.
Iceman: $SVXY #ShortPuts – Sold SVXY Oct 6 2017 55.0 Puts @ 0.39
Iceman: $SVXY #CoveredCalls – Adding to my positions. These expire Friday. Sold SVXY SEP 15 2017 81.0 Calls @ 1.33 Sold SVXY SEP 15 2017 82.0 Calls @ 0.83 Sold SVXY SEP 15 2017 82.5 Calls @ 0.59
Iceman: $SVXY #ShortPuts #OptionLadder - watching my SVXY Sep 8 2017 76.0 Puts expire. Replacing them. Sold SVXY Oct 6 2017 65.0 Puts @ 2.11.
antfarm: $SVXY Bought to close Sept 8th 75 Puts @ 0.35. Taking risk off.
antfarm: $SVXY BTC my Sept 01st 75 Puts @ .02, no commissions to free up the capital for a possible position in October.
infocus: @antfarm $SVXY Nice trade!
antfarm: $SVXY Building out my October short Put chain. Sold to open Oct 6th 60 Puts @ 1.40 and sold to open Oct 13th 60 Puts @ 1.68. Have a great long weekend all.
Iceman: $SVXY #CoveredCalls - starting my ladder for 2 weeks out. Already have next week covered. Sold SVXY Sep 15 2017 84.0 Calls @ 1.12.
Iceman: $SVXY #CoveredCalls – Selling Calls for next week as I'm guessing the ones I have for this week are going to expire. Sold SVXY Sept 8 2017 82.0 Calls @ 0.87 Sold SVXY Sept 8 2017 83.0 Calls @ 0.62 Sold SVXY Sept 8 2017 84.0 Calls @ 0.32
Iceman: $SVXY #CoveredCalls – Adding to my positions. Sold SVXY Sept 8 2017 82.0 Calls @ 1.11 Sold SVXY Sept 8 2017 83.0 Calls @ 0.72 Sold SVXY Sept 8 2017 84.0 Calls @ 0.41
antfarm: $SVXY Sold to open Sept 29th 65 Put @ 2.05 with SVXY @ 78.04. Small position, treading lightly.
antfarm: $SVXY Sold Sept 22nd 60 Puts @ 1.25 when $SVXY was at 76.45. I was adjusting down my price from this morning which wasn't filled and got too close to the mid. Should have walked down instead of leaping.
antfarm: $SVXY Sold to open October 60 Puts @ 2.70 when the stock was at 77.84. Muffed the price. I'm using this longer period than my usual 3-4 week time frame much like Iceman and others do to see if a 2 month rolling strategy will work for me.
Iceman: $SVXY #CoveredCalls - sold these on the opening with the stock at 78.96 Sold SVXY SEP 1 2017 81 Calls @ 0.98 Sold SVXY SEP 1 2017 81.25 Calls @ 0.97 Sold SVXY SEP 1 2017 81.75 Calls @ 0.78 Sold SVXY SEP 1 2017 82.0 Calls @ 0.66 Sold SVXY SEP 1 2017 82.25 Calls @ 0.61 Sold SVXY SEP 1 2017 82.5 Calls @ 0.50 Sold SVXY SEP 1 2017 82.75 Calls @ 0.43 These replace similar options that expired last Friday and all expire this Friday
antfarm: $SVXY Bought to close Aug 25th Puts @ 3.00 with stock @ 77.04 Originally sold at 9.40 off a roll 8/11 with a break even at 3.10
antfarm: $SVXY Rolled the last of my 80 Puts out and down to Sept 15th 77 Puts for 1.47 credit with $SVXY @ 77.24.
antfarm: #OptionExpiration $SVXY 75 Puts
Iceman: ...
Of course volatility trades dominated the action as almost all Puts and Calls expired worthless in $SVXY and all the calls in $UVXY expired.

-- Expired --
AZO (Weekly) Aug 25 2017 610 Calls
DUST (Weekly) Aug 25 2017 25 Puts
CMG (Weekly) Aug 25 2017 ...
Iceman: $SVXY #ShortPuts #IRA #RollDown -split my remaining ITM short puts into 2 pieces to spread the risk on the opening this morning. Bought to close SVXY AUG 25 2017 79.0 Puts @ 2.03 – took a nice gain here Sold SVXY Sep 1 2017 76.0 Puts @ 2.13 Sold SVXY Sep 8 2017 73.0 Puts @ 2.13
Iceman: $SVXY #CoveredCalls - Sold these after the market closed with the stock right around 78. Sold SVXY SEP 1 2017 81.75 Calls @ 0.68 Sold SVXY SEP 1 2017 82.25 Calls @ 0.54 Sold SVXY SEP 1 2017 82.5 Calls @ 0.45. These replace some similar calls from this week
Robert1965: $SVXY is up $2.00 in premarket
Iceman: $SVXY #CoveredCalls – Adding some Covered Calls with the stock peeking above 77 Sold SVXY Aug 25 2017 81.0 Calls @ 0.37 Sold SVXY Aug 25 2017 82 Calls @ 0.21 Sold SVXY Sep 1 2017 83.0 Calls @ 0.80
Junior1: @Iceman $SVXY #CoveredCalls Is your equity position from having them put to you?
Iceman: @Junior1 $SVXY #CoveredCalls - Yes that is correct. I've already had one set of covered calls expire last week. See my #OptionsExpiration post from Friday
Junior1: @Iceman $SVXY #CoveredCalls #OptionsExpiration Yes, I follow your posts. But was working off memory. thank you
Iceman: $SVXY #ShortPuts #Rolldown - after a double dip below 70 last week I'm rolling down my highest strike puts for this week. Bought to close SVXY Aug 25 2017 79.0 Puts/Sold SVXY Sep 15 2017 74.0 Puts @ 1.10 Credit. With the extra income from the roll I've lowered my breakeven 6 points. These 79's were rolled down from Aug 11 81's on 8/11 for a credit and were sold at 7.37. So far, rolling SVXY puts is working because of the big forward premium.
Iceman: $SVXY #CoveredCalls – after hours fills as the stock rises above the 79.18 HOD. I'm done selling covered Calls for now. — for this week — Sold SVXY Aug 25 2017 81.5 Calls @ 0.38 Sold SVXY Aug 25 2017 82.0 Calls @ 0.52 — for next week — Sold 1 SVXY Sep 1 2017 83.0 Call @ 1.17 Sold 1 SVXY Sep 1 2017 83.5 Call @ 1.02 Sold SVXY Sep 1 2017 84.0 Calls @ 0.80 Sold SVXY Sep 1 2017 84.5 Calls @ 0.70
Iceman: $SVXY #ShortPuts #IRA – I have concerns about this being a head fake rally. I'm rolling more of my ITM and near ITM SVXY puts with big gains in them. Bought to close SVXY Aug 25 2017 79.0 Puts/Sold SVXY Sep 15 2017 69.0 Puts @ 0.20 – a 10 point improvement. Originally sold at 10.32 on an earlier weekly rolldown
tejas7: $SVXY STO Sept 01, 47.50 put for 0.55
Iceman: $SVXY #CoveredCalls – partially covered some of the stock I acquired via put assignment Friday. Sold SVXY Aug 18 2017 82.5 Calls @ 0.95
GOOSE: A TRADE: $SVXY STO 8/18/17 80.0 CALLS @2.06 Will cover if necessary
GOOSE: A TRADE: $SVXY BTO STOCK $79.60 to cover my short 80.0 Call from this morning expiring Friday.
Iceman: $SVXY #LongStock - You can't let a big stock position run 10 points without taking some of it off. In the after hours, sold a bunch of SVXY @ 81.00. This was the lot of stock that got put to me at 80.75 Friday. Lets see what tomorrow brings.
tejas7: $SVXY STO Aug 25, 45 put for 0.51
tejas7: $SVXY STO Jan 2018, 35 put for 3.00
Iceman: ...
Finally went long 'some' $SVXY against my short Jan 2018 and Jan 2019 Call positions
Dumped a small odd lot of $UVXY at the equivalent of 40 on a call assignment.

$VIX and VIX futures were down today and the S&P was up. If we don't have war br ...
Iceman: $SVXY #ShortPuts #OptionLadder - staying way out of the money and small with the stock at 82 Sold SVXY AUG 25 2017 50.0 Puts @ 0.46 Sold SVXY SEP 1 2017 50.0 Puts @ 0.50 Sold SVXY SEP 8 2017 50.0 Puts @ 0.87
Iceman: $SVXY #ShortPuts - Sold 1 SVXY SEP 15 2017 42.5 Put @ 1.09 with the stock at 78.60
Iceman: $SVXY #ShortPuts - Sold 1 SVXY SEP 22 2017 40.0 Put @ 1.10 with the stock at 77.89
Iceman: $SVXY #ShortPuts #OptionLadder - After hours fills coming in bunches as the stock gives up 3 more points after hours. Sold 1 SVXY Aug 18 2017 64.0 Put @ 2.03 with the stock at 72 Sold SVXY Aug 18 2017 55.0 Puts @ 0.69 Sold 1 SVXY(Weekly) Sep 1 2017 50.0 Put @ 1.24 Sold SVXY(Weekly) Sep 8 2017 40.0 Puts @ .80 Sold 1 SVXY(Weekly) Sep 8 2017 45.0 Put @ 1.09 Sold 1 SVXY Sep 15 2017 42.5 Put @ 1.29 Sold 1 SVXY Sep 15 2017 41.0 Put @ 1.09 Sold 1 SVXY Sep 15 2017 40.0 Put @ 1.09 Sold 1 SVXY(Weekly) Sep 22 2017 45.0 Put @ 1.67
Iceman: $SVXY #ShortPuts #IRA #Scalptrade – using up some IRA buying power Sold SVXY Aug 11 2017 75.0 Puts @ 0.49 Sold SVXY Aug 11 2017 73.5 Puts @ 0.31 Sold SVXY Aug 11 2017 72.0 Puts @ 0.30 These expire Friday
gilman23smm: @Iceman $SVXY #ShortPuts #IRA #Scalptrade Always interesting to see your VIX trades. Are you expecting the VIX to stabilize and revert back to trend after this brief spike?
Iceman: @gilman23smm $SVXY #ShortPuts #IRA #Scalptrade - it's already started to revert. The VIX is down over a point from it's early peak.
Junior1: @Iceman $UVXY $SVXY You got excellent fills on all of these! Well done
Iceman: $SVXY #ShortPuts - Sold SVXY AUG 18 2017 52.0 Puts @ 0.23 with the stock at 86.07
Iceman: $SVXY #ShortPuts #ScalpTrade – Sold SVXY Aug 11 2017 80.25 Puts @ 0.20 with the stock at 91.65. These expire 3 days and are 10 points OTM
Iceman: $SVXY #ShortPuts #ScalpTrade – I was early on my earlier trades and I might be early on these. Sold SVXY Aug 11 2017 81.0 Puts @ 0.42 with the stock at 90.65. Sold SVXY Aug 11 2017 80.75 Puts @ 0.37 with the stock at 90.65. Sold SVXY Aug 11 2017 80.5 Puts @ 0.41 with the stock at 90.65.
Iceman: $SVXY #ShortCall - Sold 1 SVXY JAN 19 2018 132.5 Call @ 2.47 with the stock at 91.29. The clock is ticking on these with only about 5 months to expiration and the VIX index at 9.68.
infocus: @Iceman $SVXY #ShortCall I hope those work for you. I'm short some 135, 137.5, and 142.5 Calls at the same month. Been a little concerned. My patience is improving, but my clock seems to be slowing down. ;>)
Iceman: @infocus $SVXY #ShortCall - The key is the low level of the VIX. With the VIX already under 10, the upside is not huge in SVXY. Much more risk to the downside. I haven't sold any new puts since the split.
infocus: @Iceman $SVXY #ShortCall Thanks for the reply. I'm sitting on a load of short Sep 15 2017 Puts between 22.5 and 42.5, all from before the split. Just waiting for the big payday. Highest Delta is .02 but so far, no one wants to sell to me at .01 or .02. Six weeks to go.
Iceman: $SVXY #ShortCalls - Sold 1 SVXY JAN 18 2019 165.0 Call @ 6.30 with the stock at 91.84
infocus: $SVXY STO Sep 15 2017 40 Puts @.50 (Delta: .02)
Iceman: $SVXY #ShortCalls #VXXGame - Sold 1 SVXY JAN 18 2019 165.0 Call @ 6.00 with the stock at 91.20. Along with all the UVXY calls I sold last week, I'm comfortable with this position.
Iceman: #OptionsExpiration #Weeklys #Jul28 - A few earnings plays $CMG $AMZN, some old volatility positions $SVXY $UVXY, and some covered calls $TRIP $UAA, are all expiring. My $NFLX covered puts are being assigned, taking me out of the remainder of the short stock position from last week at a nice gain. -- Expirations -- AMZN Weekly Jul 28 2017 940 Puts AMZN Weekly Jul 28 2017 1090 Calls CMG Weekly Jul 28 2017 300 Puts DUST Weekly Jul 28 2017 26 Puts DUST Weekly Jul 28 2017 27 Puts DUST Weekly Jul 28 2017 45 Calls NUGT Weekly Jul 28 2017 24 Puts NUGT Weekly Jul 28 2017 26 Puts SVXY Weekly Jul 28 2017 40 Puts SVXY Weekly Jul 28 2017 42.5 Puts SVXY Weekly Jul 28 2017 45 Puts SVXY Weekly Jul 28 2017 47.5 Puts TSLA Weekly Jul 28 2017 245 Puts TRIP Weekly Jul 28 2017 40 Calls (Covered) UAA Weekly Jul 28 2017 25 Calls (Covered) UVXY 25/100 Weekly Jul 28 2017 11 Calls (Covered) UVXY 25/100 Weekly Jul 28 2017 12 Calls (Covered) UVXY 25/100 Weekly Jul 28 2017 20 Calls -- Assignments -- NFLX Weekly Jul 28 2017 185 Puts (Covered) - eliminates a short stock position
infocus: $SVXY I'm short the Sep 15 2017 22.5 Puts and the spread is now .01 bid, 1.99 asked!! Crazy.
antfarm: Morning all. #ShortPuts Sold Aug 11th 85 Puts @1.25 when $SVXY was at 92.43. Starting to build out the Aug position but antsy for a pullback so going slow.
infocus: @antfarm $SVXY #ShortPuts That's the way I feel. Starting to look overextended. 12 days of higher highs and higher lows. Reducing positions, except for way out of the money short calls. Wishful thinking?
Iceman: $SVXY #ShortCalls – Sold 1 SVXY Jan 18 2019 165.0 Call @ 5.80 with the stock at 92.65
infocus: $SVXY BTC Jul 28 2017 42.5 Puts @.01 Part fill again like yesterday, almost out. STO @1.32
infocus: $SVXY BTC Jul 28 2017 47.5 Puts @.02 96% of available possible profit. No Commission.
infocus: $SVXY BTC Jul 28 2017 45 Puts @.01 All out of this week's $SVXY positions. Out of town Friday for my mother's 99th birthday!
Iceman: $SVXY #ShortCall - SOLD 1 SVXY JAN 18 2019 165.0 CALL @ 5.70 with the stock at 92.47
infocus: $SVXY Part-Fill BTC Jul 28 2017 42.5 Puts @.01 Trying to clear out a few positions because I'll be out of town on Friday.
infocus: $SVXY BTC Jul 28 2017 40 Puts @.02 Didn't want to wait another week for .02. Will be out of town next Friday.
antfarm: #OptionExpiration July 21st Expiring $SVXY Pre-split strikes 100, 110, 117, 124, 130 $EXAS July 21st 32 Put No assignments Have a great weekend all Stay cool.
Iceman: $UVXY #VXXGame - New options start trading today. Highest strike across the board is 65.0 on the MONTHLY expirations = 16.25 strike on the old options. A move to that strike would represent a stock move of about 100%, and imply a 25% drop in $SVXY. Tread cautiously.
antfarm: $SVXY Sold to open Aug 4th 80 Put @ 1.65 on the little dip with SVXY @ 86.88
Iceman: $SVXY #ShortCalls #VXXGame – Sold 1 SVXY Jan 18 2019 330.0 Call @ 9.40. Adding to this position on the last day before the 2-1 split. Highest available strike price.
infocus: $SVXY @Iceman Strange thing happened: I attempted your trade: STO 1 Jan 18 2019 Call @9.40 to add before the split. Didn't get filled. Lowered the price to 9.30 and still no fill. RAISED the price to 9.39 and was filled immediately. Bizarre. Happy, but don't understand why. Anyone care to venture an opinion?
tejas7: @infocus $SVXY low volume. I never got the fill at all.
infocus: @tejas7 $SVXY I still don't understand. I was only selling one call. Why would someone buy it from me at 9.39 when they could have bought it at 9.30? All I can think of is that the stock trades in nickels and some duffus didn't realize you can change the last digit from a "0" to a "9".
Iceman: $SVXY #ShortCalls - Sold 1 SVXY Dec 15 2016 205 Call @ 10.45 with the stock at 171.15. Selling this primarily based on the extremely low level of the VIX
infocus: #OPTIONS EXPIRATION $SVXY Jul 14 2017 125 Puts $UVXY Jul 14 2017 17 Calls $UVXY Jul 14 2017 18 Calls Have a good weekend everyone!
Iceman: #OptionsExpiration #Weeklys #Jul14 - a slow week this week, but a big monthly expiration next week. Made some nice quick profits on $TSLA this week and have position for the next two weeks too. $SVXY and $UVXY begin trading on a split basis Monday morning No assignments this week. -- Expirations -- SVXY (Weekly) Jul 14 2017 75 Puts SVXY (Weekly) Jul 14 2017 85 Puts SVXY (Weekly) Jul 14 2017 90 Puts SVXY (Weekly) Jul 14 2017 114 Puts SVXY (Weekly) Jul 14 2017 115 Puts TRIP (Weekly) Jul 14 2017 40 Calls (Covered) TSLA (Weekly) Jul 14 2017 260 Puts TSLA (Weekly) Jul 14 2017 270 Puts TSLA (Weekly) Jul 14 2017 280 Puts UVXY (Weekly) Jul 14 2017 11 Calls (Covered) UVXY (Weekly) Jul 14 2017 11.5 Calls (Covered) UVXY (Weekly) Jul 14 2017 12 Calls (Covered) UVXY (Weekly) Jul 14 2017 13.5 Calls UVXY (Weekly) Jul 14 2017 14 Calls UVXY (Weekly) Jul 14 2017 14.5 Calls UVXY (Weekly) Jul 14 2017 15 Calls UVXY (Weekly) Jul 14 2017 15.5 Calls UVXY (Weekly) Jul 14 2017 16 Calls UVXY (Weekly) Jul 14 2017 16.5 Calls UVXY (Weekly) Jul 14 2017 17 Calls UVXY (Weekly) Jul 14 2017 17.5 Calls UVXY (Weekly) Jul 14 2017 18 Calls UVXY (Weekly) Jul 14 2017 20 Calls
antfarm: #OptionsExpiration $SVXY July 14th 140 Puts Originally sold for 2.90 on 7/5 Stay cool and have a great weekend all.
infocus: $SVXY BTC Jul 21 2017 90 Puts @.05 Surprise fill a week and a half early : > ) First sale was 6/26/17 @.42, added to short put position along the way for .65 average.
infocus: $SVXY STO Sep 15 2017 85 Puts @1.32 Added to position. Delta: .04
Visit the Trading Forum to join in the discussion.
| | |
| --- | --- |
| Stock Price | $USD 132.77 |
| Change | 0.36% |
| Volume | 6,211,120 |
The investment seeks to replicate, net of expenses, the inverse (opposite) of the return of the S&P 500 VIX Short-Term Futures index for a single day. The index measures the movements of a combination of VIX futures and is designed to track changes in the expectation for one month in the future. The VIX is a commonly followed measure of the expected volatility of the S&P 500 over the next 30 days. However, since VIX is not directly investable, exposure to equity volatility is often obtained though VIX futures. The VIX Fund intends to meet its investment objective by taking long or short positions in VIX futures contracts.
Request Video of SVXY
Already a member?
Sign in here.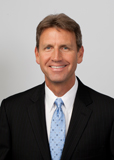 Dan Fitzpatrick
Stock Market Mentor gives you EVERYTHING you need to succeed in the market; all in one place. How easy is that? Dan Fitzpatrick and his elite community of traders share trading ideas, strategies and much more. Dan Fitzpatrick--a world class Technical Analyst, trading coach and regular CNBC contributor--gives you access to all of this with a 14 day FREE membership. Get started TODAY and start trading better TOMORROW with the following premium content:
Nightly video Strategy Sessions with a game plan for tomorrow
Got a stock you want Dan to look at? Just ask.
Patent pending video alerts instantly delivered to you when one of Dan's trading signals is triggered. This is not your typical price alert. This is a short video explaining the action you need to take to make money. No more "Woulda, coulda, shoulda"
Access to over 53,000 stock analysis videos
Access an ever expanding library (53,000) of educational videos that will save you time and make you money
Join a team of friends and traders that have one thing in common; a burning desire to succeed.

Become a Member Today!
Gain immediate access to all our exclusive articles, features, how-to's, discussion group and much more...
Satisfaction Guaranteed!
Your Stock Market Mentor membership comes with a 14 day, no questions asked, 100% money back guarantee!