ProShares Short VIX Short Term Futures (:SVXY)
Bands Volume 200 SMA 50 SMA 20 SMA Videos Alerts Articles Events

champ: @Junior1 $TNA --- Why was it a #DumbTradingTactic you asked...? I have a little time now because it is still raining in my location, for the second weekend in a row. On your post you asked me to Explain to you...but you must know what the answer is b ...
champ: @JD63 --- $SVXY
michaelH: @champ $SVXY My guess, made lots of nickles and dimes until the sh.. hit the fan....then lost the farm!
DAN: @michaelH $SVXY That's the nature of underestimating risk. As mom used to say: "It's all fun and games until someone loses an eye. Then all the sorry's in the world won't bring that eye back."
michaelH: @DAN $SVXY Smart lady! I 've made a lot of money over the last 3/4 years selling naked puts with the justification that "its a stock I'm happy to own at a lower price." But after seeing the vix debacle I now use spreads and buy a long Put. Making less but managing risk.
DAN: @michaelH $SVXY Always...ALWAYS...create a "worst case" scenario, and then make sure that you can live with it. And it's actually quite easy to do -- as you mention. Create spreads. Cap your potential loss to a finite number rather than "zero" or "infinity". To do otherwise is both greedy and irresponsible...and a bit arrogant.
bigbartabs: @Junior1 $SVXY ... Have you heard from @Iceman since 2/6/18? How about on the OMM forum? I'm no longer a member there to check if he is still posting. Thanks...
champ: @bwcarnation1 $WYNN....but happy days are here again....you must remember, this RHRN...you have to ride the wave, that is why we all need to have trailing bracketed stops, they are profit savers. However, for my accounts.... risk management has been hurting my profits in a big way...lately....killing me.....but there is nothing I can do about it, its just part of investing, greed can and will take you out of the game. That has happen....$SVXY. I'm just going to stay on course and take it slow and easy.
champ: @riskmanager --- I never hear of that before...at Schwab they even have a active trading team...unlimited trades and they don't have a cap. But I don't swing trades on Margin. On day trades, their are No margin fees, you only have fees on margin swing trades. Not really a good idea to swing margin trades and on ETF's like $SVXY, on that day many high volume traders loss everything, that night, when that ETF crashed. At #Schwab, when you reach you individual margin cap, your trade will not go thru, even on day trades. Margin is determined by your individual account value, that you have on deposits.
DrScience: @champ $SVXY Active day traders are aware of the PDT rules, buying power limits, and margin requirements which are set by FINRA, the regulating organization.
champ: @DrScience $SVXY --- I didn't know that...I thought it was based on account deposit value...??
GOOSE: A TRADE: $SVXY BTO STOCK @13.40 To cover 13.50 3/2/18 short calls
GOOSE: @Junior1 $UVXY Hi Junior1, I have $UVXY short call positions 99% of the time. SO FAR, never had a problem that I couldn't smooth over. If you have bought $SVXY stock to protect your calls in the past, how does it work out? I am always leery of the stock, because as you know, it deflates over time. Thanks, GOOSE Can answer over the weekend if you have the time.EDITED
GOOSE: OPTION EXPIRATION, 2/16/18 $GOOS 2/16/18 30.0 PUTS EXPIRED $SVXY 2/16/18 12.0 PUTS " " $GOOS 2/16/18 29.50 PUTS " " $UVXY 2/16/18 22.50 CALLS " " $GOOS 2/16/18 34.0 PUTS " " Closed @ 34.0 $UVXY 2/16/18 16.0 CALLS ASSIGNED AWAY $SVXY 2/16/18 12.0 CALLS ASSIGNED AWAY
Robert1965: @bigbartabs $SSO $TQQQ $SPXL Thanks I will go back to that, but the last down turn all the alarms sounded wasn't quick enough to enter stops, but this up turn after the big dip in the PM got me confused, especially after the big loss on $SVXY
champ: $SVXY nice move today, up 12% from the open but I'm #not swinging.
GOOSE: A TRADE: $SVXY STO 2/23/18 12.0 PUTS @1.05
champ: $SSO $UPRO $TQQQ $SVXY ----- I will be trading these ETF's this morning and I'm pre-postioned and already holding stocks and these 2 ETF swing positions from Friday, in $TQQQ and $SSO and posted. I will start new positions in $SVXY and I'm going to s ...
Robert1965: @champ $SSO $UPRO $TQQQ $SVXY $XOM $WYNN $IBM $BAC $WFC #positive #holds Have you bought anything in the Pm, looking at adding to $TQQQ
glens13: @GOOSE $UVXY - anyone hear from Iceman? he was short Puts in the $SVXY from 2/5/2018 before it took a 95% haircut. hope his stops worked.
Alexander: @champ $UVXY Guys, These $UVXY and $SVXY products are design for money managers - not for us. Usually is used for daily swings. It is not intended to carry over to tomorrow. When you see price move on these.... it is usually to late to go with momentum. Bottom line we should avoid to put money in these products. But, because option premium is always relatively high you are tempted for making 'easy money', but risk is high
champ: @Alexander $UVXY $SVXY ---- Yes, money mangers but the bottom line is....these trading instruments are only for those who know how to use them. Market timing is key....these are only for traders, who understand timing. Great trade this morning because the markets ran up too fast this morning and most all traders... knew the markets were going to turn.....its timing. These type of ETF's are absolutely...extremely high risk, for most. We have money mangers/traders in the forum, who use these tools, with great success. $UVXY is mostly played out for now but $SVXY will be in play, at some point and I have a position RHRN.
optionswealth: @glens13 $UVXY $SVXY I've thought about him often myself and looked for any posts since.
champ: @optionswealth $UVXY $SVXY --- I have posted many times, that $UVXY was a great hedge, at high market levels and it was....it saved many... that were overweight in the markets. I believe that we posted about that before but I can't remember, I know I posted.
champ: $SVXY -----Out....for + $0.81...I don't swing these types of ETF's. $UVXY was LOD but move up a little in the last 25 minutes.... going into the close....NP.
GOOSE: A TRADE: $SVXY STO 2/16/18 12.0 CALLS @.30 Covered EDITED FOR STRIKE ADDITION
GOOSE: A TRADE: $SVXY STO 2/16/18 12.0 PUTS 1.45 Not for everybody. Risky. Since I have calls, no margin costs.
champ: @GOOSE $SVXY
Junior1: @GOOSE $SVXY @ 12.0 strike, it's not that risky. Selling puts has been getting a bad rap here. And it shouldn't. It's a great way to either earn the premium, or get into a stock at a lower price. If they're put to you, your cost is only 10.55 (but you knew that)
BobJ: @GOOSE $SVXY https://seekingalpha.com/news/3329965-fidelity-bars-purchases-inverse-vix-etf?uprof=46#email_link fyi fidelity bars purchase of svxy. Sales ok.
Danzguy: @champ $SVXY $SSO $TQQQ #New #on #close #on #AH #know-one-really-knows #Spec I really appreciate your thoughts, and time, on this as I well regard your system. I will give this more thought. Have a great weekend!!
champ: @Robert1965 $SSO $TQQQ ---- I had 7 entries today, my lowest entry was @ $123.77 and my last entry was... a add-on at $131.26 and I sold all at $137.17.....and I added back....the 1/3 size Spec swing at $135.27....near the close....and I only had 1 entry on $SVXY and I had many entities on $SSO today. I'm not swing $SVXY....I'm swinging $SSO and $TQQQ, only these 2 ETF... Spec trades...... Volume in the AH's on $SPY, is over 16 million shares RHRN and its up a little and traders could also buy on the AH's close.
champ: @Danzguy $SVXY $SSO $TQQQ ---- I sold /took profits on the high turn going into the close...then you buy back on the close, for a swing trade for the PM or on the open on Monday morning but only if the markets drop or you sell because of a drop. Ther ...
infocus: @GOOSE Hope it's not too painful. I experienced a similar dilemma last week when I attempted to buy back 4 $SVXY short put positions. I eventually succeeded, but not without some distress. On the sidelines now spending more time shoveling snow ;>)
Alexander:
infocus:
DAN: @Alexander $SVXY Guys, I'd prefer not to discuss the losses of one of our members. I don't think it is good form. I like to just wish the best for anyone who had (or is having) difficulty in their trading. I know that no offense was/is intended. But I just don't like to discuss those things. ok? Thanks. :-) Dan
Forexpro: @Alexander $SVXY

Hi, Alexander,

I'm not Dan, of course, nor am I Iceman, who can speak for himself, but I don't see speculation as to another member's potential losses, when we don't have much if any idea of the overall portfolio's structure, as ...
Alexander: @DAN $SVXY Dan, my post was not to discuss someone situation, but to warn ALL of us about how dangerous could be naked options selling even for experience people. We should learn from our successes and mistakes.
Alexander: @Forexpro $SVXY Frankly, I feel ofended. What did you find 'rude' in my post? I was asking Dan (because he is our mentor) to warn our gang to prevent them from big losses by using selling options NAKED (w/o any protektion). I used that strategy for years until October 1987, when I sold 10 SPY puts...(no spread) just 10 SPY puts. After black Monday, I needed to take second mortgae to cover 100K debt. That's why now, when I see people from our forum using same startegy.... I want to warn and help them to do NOT REPEAT my mistake.
DAN: @Alexander $SVXY Yep. Gotcha. Thanks Alexander. It is dangerous selling naked options. It is rare that I'll sell a put option unless the stock is very cheap (low $ price). I will sell put spreads because I know exactly what my downside is -- to the penny. I've only sold naked calls one time because the trade was so very clear. So I didn't need to have a hedge on. I was watching the stock closely, so my "hedge" was my eyeballs and mouse. But typically, the only options I will sell are via spreads. But everyone is different, and it's important to do what's comfortable. 8-) Dan
DAN: @Alexander $SVXY Alex, don't feel bad aboput the SPY put sale. Victor Neiderhoffer did the same exact thing. He was selling SPY puts every month. Wasn't getting much money for them, but they were "safe". It was a money machine. Turns o ...
GOOSE: A COUPLE: $SVXY BTO STOCK @12.69 $SVXY STO 2/9/18 13.0 CALLS @.80 Covered $NKTR STO 2/9/28 83.0 CALL 1.10 Expires Friday Naked
GOOSE: A TRADE: $SVXY STO 2/9/18 13.0 PUTS @.75 Expires Friday Nekkid
champ: $SSO ..and $SVXY ....both HOD....but expecting the zig-zags to continue.....still holding my swing positions and I added back to full size, this morning
Junior1: There's still confusion in the VIX market.... $VIX is down 25% $VXX is down 2.6% $SVXY is up 6.4% $UVXY is up also 5.4%... ???
GOOSE: A TRADE: Added to: $SVXY BTO STOCK @12.88 Probably sell the "write" tomorrow.
Junior1: $XIV $SVXY Considering the move in the VIX and VXX this morning, it appears that these tickers would have recovered... what a crime to all those that had positions.
DrScience: @Junior1 $SVXY Short, sweet, and to the point: ProShares, a premier provider of ETFs, announced today the performance on Monday of the ProShares Short VIX Short-Term Futures ETF (SVXY) was consistent with its objective and reflected the changes in the level of its underlying index. We expect the fund to be open for trading today and we intend to continue to manage the fund as usual. https://www.businesswire.com/news/home/20180206005856/en/
Junior1: @Iceman I hope you're doing well today... I know that you had exposure to the $SVXY and my thoughts are with you. Best of luck
DrScience: @Junior1 $SVXY traders just cat-napping. ProShares says the ETF should be opening by 12:30 ET at the latest.
atlantadave3: @mgoodw $UVXY I have some. I had a covered call that (the short side) was going against me yesterday, and bought back the call for a loss. I am so glad I did. I may sell the stock today while it is up. I don't want this ETF to do what $SVXY did last night. What's anyone's thought on that? I feel for you @iceman .
Robert1965: $SVXY opened at 11.70, down 60.56, what about options non listed
DrScience: $SVXY opened for all of 28 seconds, traded 860K shares. And now? Guess we're in a holding pattern. Ahhhh. back to trading 11:41. Stock low @ 11.11 down 84%
Henry: @Robert1965 $SVXY If you didn't know the price, you wouldn't have seen todays' print on the chart.
ab3250: $UVXY $SVXY - why isn't the $UVXY up 84%?
atlantadave3: $SVXY $SVXY is trading again.
Reif99: @atlantadave3 $SVXY Yikes. I'm gonna have the same issue with XIV
fstern601: $SVXY Can anyone explain the price action today. Massive gap down with $SVXY trading off 84%. Wouldn't this be an all time low? And wouldn't be the buying opportunity of all time? Please enlighten me.
Ernest: @fstern601 $SVXY I was just typing this same question. Would love to here any comments.
Junior1: @fstern601 $SVXY It's possible that this instrument is going away on February 20, 2018
DavidM: @Ernest $SVXY Well it doesn't explain much, but FWIW: BETHESDA, Md.--(BUSINESS WIRE)-- ProShares, a premier provider of ETFs, announced today the performance on Monday of the ProShares Short VIX Short-Term Futures ETF(SVXY) was consistent with its objective and reflected the changes in the level of its underlying index. We expect the fund to be open for trading today and we intend to continue to manage the fund as usual.
spmeyers: @Reif99 $SVXY if it even trades; got caught holding too, :((
spmeyers: @fstern601 $SVXY stay clear for now; crazy stuff going on with these super-complex instruments
Robert1965: @Henry $SVXY the stock did not open no quote,
Robert1965: @Junior1 $XIV $SVXY where is the quote, I have problems with
nchamberlain: Can someone explain what is going on in $SVXY? I do not understand this price action. Thanks!
optionswealth: @Junior1 $SVXY Google comments made by Credit Suisse. I don't want to quote them incorrectly, but they gave information on when one of these was being liquidated.
DavidM: @optionswealth $XIV will be closing down, so far $SVXY survives. Here is the link: https://www.barrons.com/articles/a-violent-unwinding-volatility-spikes-kills-one-etn-1517931789
:
nchamberlain: @Junior1 $SVXY Thanks! I'm not an expert, but I sense a class-action lawsuit coming related to these products. :(
DrScience: @Alexander $SVXY up 9% from the low.
Alexander: @DrScience $SVXY This is not what I am trading, and I think nobody from our forum should touch it.
Henry: #Sam Stoval When did he get old? $SVXY I never truly understood what any of those vixy things represented. I've seen Goose and Iceman trade them, but it's not for me. Nor is it for me to say who should not be trading those products.
Bob E: @GOOSE $SVXY $NKTR Did $SVXY really trade from a high of 107.19 yesterday down to 12.18 today and then not rebound? What is going on with $SVXY?
champ: $SVXY - $SSO @ $110 ---- I'm swinging both of these ETF positions, 1/3 size ...for tomorrows open. Europe should be happy with our close today. Nice ride today....and on #FoxBusiness, big Charles Payne, predicted the market would be up around 500 points, on the close this morning... when the markets were down and he said his reasons why, he one of the few Analyst that I like and Art Cashin, on CNBC is on the top of the list. That gave me a little more confidence on my trade positions, with $TQQQ and $SSO going into the close and on the chart you cane see that the $DJI, bounced off the flat line and really had a nice move higher going into close... at around 14:00 est.
Vehid: @optionswealth true. $SVXY dropped like 90%! Well people were holding it without knowing what the underlying is. Volatility picked up and $SVXY tanked.
Iceman: $SVXY #ShortPuts #IRA - Sold at the open SVXY FEB 9 2018 85.0 Puts @ 1.37 - Expires Friday SVXY FEB 16 2018 65.0 Puts @ 0.55 SVXY FEB 16 2018 71.0 Puts @ 0.87 SVXY FEB 16 2018 72.0 Puts @ 0.86 SVXY FEB 16 2018 73.0 Puts @ 1.06 SVXY FEB 23 2018 55.0 Puts @ 0.65 SVXY MAR 16 2018 70.0 Puts @ 2.65
Iceman: $SVXY #ShortPuts #OptionLadder – Sold at the open SVXY FEB 16 2018 73.0 Put @ 1.09 SVXY FEB 16 2018 74.0 Put @ 1.11 SVXY FEB 16 2018 75.0 Put @ 1.27 SVXY FEB 16 2018 80.0 Put @ 1.83 SVXY MAR 2 2018 75.0 Put @ 2.25 SVXY MAR 9 2018 75.0 Put @ 3.00 SVXY MAR 16 2018 61.0 Put @ 1.62 SVXY MAR 16 2018 62.0 Put @ 1.62 SVXY MAR 16 2018 63.0 Put @ 1.74 SVXY APR 20 2018 45.0 Put @ 1.45 SVXY APR 20 2018 55.0 Put @ 2.05 SVXY APR 20 2018 60.0 Put @ 2.87 SVXY APR 20 2018 70.0 Put @ 4.70 SVXY JAN 18 2019 35.0 Put @ 4.10
DrScience: @bigbartabs $QQQ I think $IWM is making up the difference. :-) $SPY testing the 50 DMA, and starting to see volume increasing intra-day on volatility components ($SVXY $VXX $UVXY). Definitely, bounce territory.
champ: $SVXY and $SSO....that was just another false turn...#still watching and waiting.
DrScience: $SVXY Volatility ETF actually halted on volatility circuit breaker @ 15:06 - 15:08. First time I've ever seen that!
mgoodw: $UVXY Bought Apr 20 $18 calls @ $7.52 with the stock around $19.7 for protection (finally!). UVXY up to $31 so far in after hours......this will be interesting in determining when to sell those off!! Also, want to buy $SVXY soon when it may reverse. Ideas/input on these two?
spmeyers: @mgoodw $UVXY $SVXY tread with care on buying the inverse; crazy sh*t going on after hours
shoredriver: @spmeyers $UVXY $SVXY Looking for @Iceman to weigh in, he is one of the experts in these woods for these types of product
spmeyers: @mgoodw $UVXY $SVXY $TVIX is up modestly after hours but it's inverse $XIV is getting crushed -- someone said it's fear of a liquidation event
mgoodw: @spmeyers $UVXY $SVXY $TVIX $XIV I just saw that online. Think I'll stay away from that. However, it brought up the question if the SVXY is liquidated then what happens to the UVXY??
Aragorn: @mgoodw $UVXY $SVXY $TVIX $XIV looks like this is he end for these products
Ernest: @Aragorn $UVXY $SVXY $TVIX $XIV Aragon, what do you mean the end ?
Aragorn: @Ernest $UVXY $SVXY $TVIX $XIV De Listing is being mentioned
Lavrock: @spmeyers $XIV $VXX $VIX $SVXY - also having a breathtaking drop. I seldom trade these products. I came across the $XIV after the close as i wanted to put it on my watch list for a possible bounce tomorrow. I had no idea about the move until then. I won't be trading any of these volatility products tomorrow; let the "pros" make all the money on them. There should be plenty of stocks and index products for us to choose from.
mgoodw: @Aragorn $UVXY $SVXY $TVIX $XIV I agree, figures the one time I buy one! UVXY looks like a gap and crap after hours, probably on that news.
GOOSE: $SVXY SCHWAB HAS $SVXY @14.50. ?????????????????????? Can anybody check this for me.
mgoodw: @GOOSE $SVXY Same at TD
Aragorn: @GOOSE $SVXY yes goose 13.90 now 13.11 now AND DROPPING
TunaHelper: @GOOSE $SVXY Termination event (ZH has an article on it).
champ: @Aragorn $SVXY ----- $SSO @ $105.14 down..$11.00 in the AH's RHRN...its hard to know whats going on or how the markets are going to close, in the AH's today but I would think, the markets should bounce in the morning but the open could be problematic but should turn sometime tomorrow......however, the risk is high because of all the world markets tonight... because they should also drop, not good....for our open....I'm guessing.
GOOSE: @Aragorn $SVXY Oy Gevalt! ;>)
champ: @GOOSE $SVXY ---- Futures are up $185 now.....what are you thinking...anything actionable in your world.
optionswealth: @GOOSE $SVXY I've heard many times in the last months that the VIX trade everyone was in that worked so well for so very long was going to end badly. This trade is being unwound and causing a huge spike in the VIX which is why the break out in the VIX is spiking so high so fast. Shorts were caught and must cover.
Visit the Trading Forum to join in the discussion.
| | |
| --- | --- |
| Stock Price | $USD 13.33 |
| Change | -3.62% |
| Volume | 14,668,800 |
The investment seeks to replicate, net of expenses, the inverse (opposite) of the return of the S&P 500 VIX Short-Term Futures index for a single day. The index measures the movements of a combination of VIX futures and is designed to track changes in the expectation for one month in the future. The VIX is a commonly followed measure of the expected volatility of the S&P 500 over the next 30 days. However, since VIX is not directly investable, exposure to equity volatility is often obtained though VIX futures. The VIX Fund intends to meet its investment objective by taking long or short positions in VIX futures contracts.
Request Video of SVXY
Already a member?
Sign in here.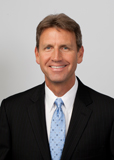 Dan Fitzpatrick
Stock Market Mentor gives you EVERYTHING you need to succeed in the market; all in one place. How easy is that? Dan Fitzpatrick and his elite community of traders share trading ideas, strategies and much more. Dan Fitzpatrick--a world class Technical Analyst, trading coach and regular CNBC contributor--gives you access to all of this with a 14 day FREE membership. Get started TODAY and start trading better TOMORROW with the following premium content:
Nightly video Strategy Sessions with a game plan for tomorrow
Got a stock you want Dan to look at? Just ask.
Patent pending video alerts instantly delivered to you when one of Dan's trading signals is triggered. This is not your typical price alert. This is a short video explaining the action you need to take to make money. No more "Woulda, coulda, shoulda"
Access to over 56,100 stock analysis videos
Access an ever expanding library (56,100) of educational videos that will save you time and make you money
Join a team of friends and traders that have one thing in common; a burning desire to succeed.

Become a Member Today!
Gain immediate access to all our exclusive articles, features, how-to's, discussion group and much more...
Satisfaction Guaranteed!
Your Stock Market Mentor membership comes with a 14 day, no questions asked, 100% money back guarantee!