Under Armour Inc. Class C (NYSE:UA)
Bands Volume 200 SMA 50 SMA 20 SMA Videos Alerts Articles Events

ab3250: $UA dumpster diving
ab3250: $UA $SQ $TEVA - all working today.
rachel: ...
12. $ROKU -- Squeeze continues. How many shares are short? Not seeing much. What are institutions doing? Buying or selling? Intraday advances on high volume, declines on low volume. Interpretation: Buy...back off and let the stock come down...b ...
khamilton: shorted $UA before close yesterday with Dec 15 puts. Been watching it go down and my profits go up all day. Sold 1/2 position at noon and still holding rest with very tight stops. Best trade of the year for me! Did not have confidence this retailer would report good earnings per my sources. Hope Dan would be proud. Low risk and good rewards.
Bridget: Earnings tomorrow morning: $PFE $UA $MOS $MA
Bridget: $UA coming out of a squeeze on good volume. ER on 10/31
grcjr: $NKE $UA - $NKE move up about $0.50. I've been looking to see if $NKE or $UA would move on NCAA news. This is still probably not it. $NKE earnings after the bell. Did someone get a peek at the earnings?
Bridget: Earnings moves today: $CMI - gap down, broke the trend $RCL - set new high and now consolidating above breakout point $SHOP - same here, holding above $100 $UA - new 52 week low $ETN - pullback to 200dMA $S - strong move after the open $LL - gap and run to new 52 week high. Very extended $CGNX - big gap, inverted hammer on today $APD - squeeze breakout Earnings after close or tomorrow morning: $AAPL $FEYE $GRMN $HLF $PAYC $COHR $XLF looking good, $C new high $ALLY working $FCAU is holding up well while $F and $GM are falling $FB - consolidating for now $IDXX - looks like short set up $MHK - slowly moving higher after earnings
vfr777: $UA breaking out
efrain007: $UA coming out of base
efrain007: @Bridget $UAA I was watching $UA for a move over 20. Basically the same charts but do you think one has more profit potential than another?
Bridget: I will be out most of the day tomorrow. Have a great weekend! Notes: $CRM - close to new highs, could move up based on $MSFT earnings $Z - going parabolic with high volume $COR - big move after earnings, bit extended here $LUV $AAL $UAL - seeing small pullback $SINA - working $GLW - continuing upwards after earnings gap $KKR - new high after earnings $CAVM - at a good buy point $CHTR - working, ER on 5/2. Other telecoms are working as well $JAZZ - steady uptrend, new 52 week high $CZR $WYNN $LVS $MAR $MLCO - hotels still up big Oil not working: $MRO, $PXD, $HAL Dumpster Diving: $UA - alert at $22.25 $RL - coming out of base $HBI IPOs at new highs $YEXT - big move on huge volume $MIME $JNCE $FND - new IPO today
Lou: I think that the play off the $LULU situation may be $UA $UAA - added to $UA this morning.
Lou: Back home and I closed out my $UA for a little profit. Holding the short puts. These days its a boring name though I expect good things in the Int and long term.
Bridget: Notes: $FTNT - breakout after a flag, $HACK is also doing well $BA - at a good buy point if you have been wanting to buy this $ATVI - still working,new all time high $HAWK - breakout on sideways consolidation, on volume $SFM - moving higher after some consolidation, this has room for growth $POST - still looking strong on this breakout $ECA - rising on increasing volume, recovered the 50DMA $HPE - starting to fill the gap from earnings Oil and energy is seeing a large bounce: $MRO $HES $XOP $APA $CHK $SWN Is retail making a comeback? $BBY $TJX $TGT $WMT $ANF $RL $COH $UA
Lou: I've been building a position in $PE for quite some time and still like it a lot. Added a bit today at 31.16. Now at full position. Recent adds - $MGM and $LVS via short puts, $UA shares and $CVS shares and short puts.
jwstich: @debeers $TECK $MHK $MTN Ron Baron (well known investor) who holds stocks for long (up to 20 years) periods on CNBC this a.m.. His rec's: $MTN, $UA, $TSLA, $H, and $MANU. These are long term holds for him so this might not be RHRN stocks at the present price. He was not willing to say exactly what he favors buying now.
debeers: @jwstich $TECK $MHK $MTN $UA $TSLA $H $MANU - I like $MTN, $TSLA just on returns. Tricia and I had Tesla a long time ago and it tanked to 115 and then I doubled down and vowed to keep it till 200 and then it got too weird for me.
issues: $FL Could this be the start of something BIG? $FL big bounce off bottom. Still holding a few shares. Bought $OKS $GKOS sold $UA $SKX.
indigo1948: @issues $COST $UA $UAA $SKX - I have been there - liquidated Gilead for a comparable loss. At times we just need to be honest with ourselves. All the best.
issues: @Sher $COST Sher, confession time. Today we liquidated two or our largest losers from last year; $UA/$UAA and $SKX. Both had split 2:1 so we lost twice as much on both. Splits sometimes are deadly. So we took our big sour medicine today and sold all of them. This loss was about $10K
issues: @indigo1948 $COST $UA $UAA $SKX That's the other big loser we are considering selling for about the same loss. The only thought is that one day $GILD will announce they've found the perfect company to buy (since they have lots of cash) THEN the price rapidly escalates. Then I think, "Why did I sell at the bottom?" Indigo1948 Were you born in 1948>
Sher: @issues $COST $UA $UAA $SKX - Thanks for sharing, although I feel bad about your losses... I'm right there with you on the huge negative hits - I've been stuck in the "one step forward, three back" dance, forever!
JJT1: @issues $COST $UA $UAA $SKX $GILD @indigo1948 I also took big loss selling $GILD. I took money for $GILD and bought $WPZ $ETP trading drug pipeline for oil pipelines!
Forexpro: ...
$UA is having a rough morning after a disappointing earnings report. I'm not currently involved, but I've owned it, off and on, and keep an eye on it.

That's everything that I know; best of luck today!
Kurt1: $UA anybody in this stock for a bounce?
DAN: @Kurt1 $UA I still have a very small position with a stop just below the morning low. I also have an alert at today's high. if it's hit, i'll buy more. If the stock hits a new low, I'll be stopped out. Not even watching it now. IT's on auto pilot
DAN: @DAN $UA Just added...with a stop on the new position at $21.35. Trade back on autopilot. Very small risk. No profit target -- Just a limit on risk.
captron: @DAN $UA Is this a short position? Showing it has only traded between 18.52 and 19.70 today.
DAN: @captron $UA No. I'm in $UAA, not $UA. My typo.
captron: @DAN $UA $UAA You did have me scratching my head. Thanks. I was going to attribute it to good drugs from the surgery!
MtChet: @DAN $UA $UAA - Okay, I have to ask: What's the difference?
gtmcdon1: @MtChet $UA $UAA MtChet, the UA shares are non voting.
captron: @MtChet $UA $UAA Not Dan but $UA does not have voting rights whereas $UAA does.
issues: @DAN $UA Dan! Welcome back. Is your plan to put a stop slightly below the low and buy if it exceeds the day's high a general policy or just for this trade? I am following you on this one. Thank you kind sir! We prayed for your shoulder.
bigbartabs: @DAN $UA $UAA ... voting vs non-voting shares... that really makes no difference to me. I would just have the Russians hack in and place a couple thousand votes for me.
issues: Earnings after hours include $ILMN. Last earnings we sold half of $NFLX only to see the gap up. So I am thinking of holding through earnings. Also reporting $APC $OCLR (1/31) $VIAV $NUE $GILD $MANH $EW $VLO $BOFI $AMD and $UA.
rem2088: @issues $ILMN $NFLX $APC $OCLR $VIAV $NUE $GILD $MANH $EW $VLO $BOFI $AMD $UA I thought $GILD reports 2/7
captron: $UA - Looks like it is working on a bowl pattern. If this wasn't retail, I would be jumping in here. Watching.
Henry: $UA $UAA $UA.C Under Armor has changed it's tickers this morning $UA.C is now $UA AND $UA is now $UAA TDA isn't up to speed with the changes yet.
Bridget: $UA is now falling out of this squeeze to the downside. With the upcoming split on Dec 7th, seems like investors want to be out before then.
Bridget: ...
$UA is now falling out of this squeeze to the downside. With the upcoming split on Dec 7th, seems like investors want to be out before then.
$SWHC - alert at $20.90 for further breakdown,

Energy
$WR - in a squeeze but threatening to breakout to th ...
mradams0621: @Bridget $ADBE $MBLY $P $SIRI $WDAY $SQ $UA $SWHC $WR $SLB $BHI $HES $RIG $IYT $ALK $JBLU $SAVE $PAAS $MEDP $EDU #ipo Did I tell you yet today how much I love you? (and your work and contributions here)
issues: $UA changing its symbol on Dec 7th so that UA becomes $UAA while $UAC becomes simply $UA. Sounds crazy to me. UA.C had no voting rights and had failed 43% while UA didn't drop as much for the last few months. So now nobody knows which symbol applies to what. So why didn't they just leave both as simply UA>? Just to simple I guess.
Forexpro: @issues $UA $UAA $UAC LOL, Issues, They did it this way to justify the huge expenses logged by the consultants hired to provide cover for whatever management wanted to do anyway. That is, if the script was followed in this case, which seems all too likely. It can all be unwound when the next CEO hires a different consulting firm. Hope you're doing well; all the best!
Trixie: @issues $UA $UAA $UAC is $FB supposed to do something similar?
Lou: Done for the week - busy day - rolled short $UA puts; opened synthetic long with short puts/long calls in $LVS; taking in stock - per plan - from short $CHRW $FB and $MGM puts. All except $FB are quite profitable and $FB is slightly under water but I want to own it. Expired short puts in $CNX $MGM $CMA $ETP $FLR $ETE. All in all, a decent expiry and am happy with the week/month. Enjoy the weekend all. Corrected - $CNX short puts should expire.
bigbartabs: @Lou $UA $LVS $CHRW $FB $MGM $CNX $CMA $ETP $FLR $ETE ... I own $AMZN and started $FB. It seems to me the chances of these going much lower is less than they going higher. If'm I'm wrong... a paper cut.
Aragorn: $UA an example form Dan's class on shorting when do you short his pig? The answer was a move back up to the 21ema area daily get an inside day and Down and there you go below the e8ema again. See the chart
traderbren: @Aragorn $UA - great illustration, Aragorn. Picture says it all. cheers, B
Aragorn: @traderbren $UA yes I wish more did that but I try to be a bit more teacher than others, it helps me to reinforce what I have learned
DavidM: @Aragorn $UA The chart is not too much like $UA, but might $V fit the bill for a short setup right here?
Iceman: ...
$NFLX covered puts got assigned taking me out of the stock I shorted at 123 after earnings. #FallingKnife trades in $AGN AMGN $BMY (all health care related) and $UA worked as well.

$NUGT caught up with my short put speculations but the stock is vo ...
Gary: #NOTES SS 110116 $SPX – election questions? Fed? Jobs? This market rewards cash. $DJI $DJT $COMPQX $XLF – financials doing ok. Yields going up.co $XRT $SBUX – downtrend intact. Earnings Thursday. $GLD 1. $AMZN 2. $FB 3. $NFLX 4. $GOOGL 5. $AAPL 6. $PYPL – buying opp at $41. 7. $TSLA – breaking down on volume. 8. $WYNN – earnings tomorrow. 9. $SWN – diving for Atlantis 10. $UA – still going 11. $NKE – just sell it. 12. $XLV – healthcare 13. $AET 14. $CI – earnings Thursday. 15. $ALXN – wait for breakout above 200-day MA before doing anything. Alert $135 Video Request: $COST
Gary: ...
$UA – selloff almost over. But look at weekly. $30 possible support.
$GRUB – breakdown. Broken stock. Low volume recovery.
$SIMO – broken stock. Not a buying opp.
$FN – break of support


Strong:

$NFLX – Buy sign ...
Iceman: $UA #ShortPuts - Sold UA Apr 21 2017 25.0 Puts @ 0.90
Iceman: $UA #ShortPuts #FallingKnife - added two new positions today with the strike price below the YTD low. Sold UA DEC 16 2016 27.5 Puts @ 0.25 Sold UA JAN 20 2017 27.5 Puts @ 0.50
tejas7: @Iceman $UA #ShortPuts #FallingKnife Copied this
Iceman: $UA #ShortPuts #FallingKnife - Sold 1 UA Apr 21 2017 27.5 Put @ 1.45
puttz: $ua Anybody know why it is getting crushed. Earnings beat. Forecasts weaker outlook but is this overdone.
Lou:
DAN: Good morning, Team. Looks like a bit of a weak open this morning. I had some "meaningful" computer problems (translation: My laptop broke). But I'm on track now in a different location, though this morning's commentary is pretty short.

...
gwenzee: @DAN $UA Hope you didn't treat you laptop the same way as your Ipad.
GaVaHokie: @DAN $UA Kind of surprising considering they only have 7% debt (roughly $3 a share)... seems like a good long entry. Especially with the new MLB deal.
BocaRick: $UA break above 33.20 holding
champ: @GaVaHokie $UA - Yes, maybe for the next earnings report in January.....I when long in the PM this morning.
debeers: $UA-Long form-UA now hasa B designation after its symbol on the exchange--(RCB) Effective April 2013National securities exchanges and FINRA implemented the "limit up/limit down" mechanism (FINRA Rule 6190) to combat market volatility. The regulation mandates that trades are not allowed outside the specified price band in listed equity securities. The price band will be set at a percentage level above and below the average price of the security over the immediately preceding five-minute period. I think it will be down even more than the imposed limit.
DAN: @gwenzee $UA LOL. Nah. It's my old buddy. We take care of each other. My iPad? Still not a member of the family...just an acquaintance. So it didn't get the respect it should have. I was rude. 8-/
champ: @Aragorn $M - Yes, I'm watching it and $UA
Aragorn: @champ $M $UA Thanks Champ
mopick: @champ $M $UA Wonder why $M is getting crushed today?
champ: @mopick $M $UA - Most all stocks go down when the market turns...unless a stock has news and has been working. $M is a long term stock ...sell now and buy it back at lower prices... if the market keeps dropping. I'm watching many stocks in this sector for entry on day trades and long term but the market can fall 1 to 2,000 more points without any problem at all but I have no clue at this point on how far we are going to drop....other than I think the markets are going lower from here. LOL
mopick: @champ $M $UA Yes, thanks! I, too, have that uneasy feeling that we're about to encounter some volatility. Have a small position in $UVXY as a hedge. Keeping a good-size cash position as well.
TunaHelper: @Aragorn Here's the list, with $ done by using the above method: $ABC $AEGR $AFL $AGIO $AMAT $AMIC $AMP $ANGI $ATVI $BAC $BK $BRCD $BRKB $CA $CAT $CGEN $COG $COH $CRTO $CUBE $DATA $EBAY $EMR $EXC $FBIO $FEYE $FFIV $GNC $GRPN $HHC $IFF $JACK $JPM $KORS $LKQ $LOCO $MET $MGM $MHK $MS $NNN $NXPI $OHI $PAY $PLAY $PRU $PVH $RAS $RCL $RH $SPLK $SWKS $TMUS $TRN $TSLA $TTOO $UA $VA $VTR $WB $WTW $WYN $WYNN $XLB $XLF $XRT $YY Hope that is helpful. Thanks for all that you do to help folks here! I for one appreciate it greatly! :) Tuna
issues: @Aragorn $ABC $AEGR $AFL $AGIO $AMAT $AMIC $AMP $ANGI $ATVI $BAC $BK $BRCD $BRKB $CA $CAT $CGEN $COG $COH $CRTO $CUBE $DATA $EBAY $EMR $EXC $FBIO $FEYE $FFIV $GNC $GRPN $HHC IFF JACK $JPM $KORS $LKQ $LOCO $MET$ MGM $MHK $MS $NNN $NXPI $OHI $PAY $PLAY $PRU PVH $RAS $RCL $RH $SPLK $SWKS $TMUS $TRN $TSLA $TTOO $UA VA $$VA $$VW $$WTW WYN$ WYNN XLB XLF XRT YY
Alexandra: @GOOSE $ETV maybe I might do this with Disney. Seems it's going sideways. Maybe $UA too.
orpheusredux: $UA back above 200 day. Threatening to break out to the upside.
champ: $UA - All this good retail news should kick start this stock...still holding full position.
champ: $UA HOD @$41.20 up 5.3% now - I had a post on 8/1 about the bottom...the bottom is for sure in now...is my guess. I added this morning and I will be holding and trading around my core position now. I posted that I will be holding until February 2017...this is long term for me now.
champ: @Cheezit $UA - I did get in on that drop that I posted you about @ $38.60 ...going to try and hold until February... after the holidays ...like I said ...this should work...? LOL
Cheezit: $UA Super tight range/squeeze on decending volume over the last few days? I picked some up with a tight stop. thoughts?
PhilHarmonic: @Cheezit $UA I don't see the squeeze, on my charts. Looks like the stock is pretty choppy and in sideways consolidation.Maybe you can get a bounce off the 50dma or it can fall below. See no reason to pick this stock.
Wolf: @Cheezit $UA Looks like a low risk entry. 50DMA seems to be holding.
Wolf: @PhilHarmonic $UA Put your time frame on 5 days and you will see the squeeze.
champ: @Cheezit $UA Thoughts..? Ok, I like this stock and I also think it's a good entry RHRN but it could still drop down ... to say maybe around $37 or so. However, I can't really buy it because of the market levels are just to high at this point and I need to see a few green candles on the chart first. Long term would not be a problem if I were going to hold it until they report earnings in February of 2017 after the holidays....it could be dead many for awhile. It is on my watch-list.
issues: @Cheezit $UA Better than $UA.C
Aragorn: $UA just came down ( within 10 cents ) of the 50 and it looks like that is support it is bouncing from there now
Seth: @champ $UA good call!
judysteiner: $UA Seems to be reversing here, buying some
Alexandra: @judysteiner $UA me too. I'm in at 41.12.
Alexandra: @judysteiner $UA Judy! Judy! Judy! I'm going to follow you more often. 🤑
Aragorn: @Alexandra $UA yep she is good let em add When Judy bought we had a rev strat one and up so ther was a long soignal even if bucking the spy
Alexandra: @Aragorn $UA I have a long term position and so its nice to add on this dip.
Aragorn: @Alexandra $UA good for you. love to see you posting reasons why thank you
Aragorn: @Alexandra $UA check your email
Alexandra: @Aragorn $UA Did you email me? Nothing yet. I may seem disorganized to the casual observer, however, I assure you I'm complete chaos. 🙃
Aragorn: @Alexandra $UA it might take a while from yahoo, they have issues you know LOL
champ: $UA and $MBLY moving up now off the lows. ER in the morning on both...still holding swing positions.
champ: $UA ...OUT
champ: $MBLY and $UA - I'm long both of these stock going into earning on Tuesday 7/26/in the PM. Holding swings with trailing stops.
Visit the Trading Forum to join in the discussion.
| | |
| --- | --- |
| Stock Price | $USD 15.32 |
| Change | -0.58% |
| Volume | 3,005,240 |
Under Armour, Inc, is engaged in designing, development, marketing and distribution of technologically advanced, branded performance products for men, women and youth.
Request Video of UA
Already a member?
Sign in here.
Earnings
April 26th, 2018 - 2018 Q1 Earnings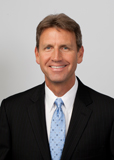 Dan Fitzpatrick
Stock Market Mentor gives you EVERYTHING you need to succeed in the market; all in one place. How easy is that? Dan Fitzpatrick and his elite community of traders share trading ideas, strategies and much more. Dan Fitzpatrick--a world class Technical Analyst, trading coach and regular CNBC contributor--gives you access to all of this with a 14 day FREE membership. Get started TODAY and start trading better TOMORROW with the following premium content:
Nightly video Strategy Sessions with a game plan for tomorrow
Got a stock you want Dan to look at? Just ask.
Patent pending video alerts instantly delivered to you when one of Dan's trading signals is triggered. This is not your typical price alert. This is a short video explaining the action you need to take to make money. No more "Woulda, coulda, shoulda"
Access to over 53,800 stock analysis videos
Access an ever expanding library (53,800) of educational videos that will save you time and make you money
Join a team of friends and traders that have one thing in common; a burning desire to succeed.

Become a Member Today!
Gain immediate access to all our exclusive articles, features, how-to's, discussion group and much more...
Satisfaction Guaranteed!
Your Stock Market Mentor membership comes with a 14 day, no questions asked, 100% money back guarantee!