Unilever PLC (NYSE:UL)
Bands Volume 200 SMA 50 SMA 20 SMA Videos Alerts Articles Events

bsafriet: $UL. A Zack's #1 pick with a nice chart. $57.48 + 0.26. SMA(50) approx 55.48, 3.6% away, low risk entry RHRN.
Aragorn: $UL short UL off an inside one and down and an inside 3 and down and notice the 5 min candles larger than the earlier ones though h not outside the bollingers working
Henry: $KHC $UL That was a quick hookup even by Kardashian standards
Henry: $UL Look at the daily chart. There ought to be a name for that pattern :-0)
phgruver: @Henry $UL "Gap and crap" doesn't cover it? $BMY is off a bit too, but not so dramatically. This might pose a good entry for it. I haven't studied $UL enough to offer an opinion on it's value. I also own $GSK....
Henry: @phgruver $UL I listen to some value guys on the 'net and they were buying it last week. My mom is long KHC
phgruver: @Henry $UL I am also long $KHC in a retirement account. I wish I had added back at 75....
Forexpro: ...
Anyone heading to London? Cambridge can be delightful in the spring. The Pound, after a slight rebound that took it back to 1.27 at the beginning of Feb, is now back at 1.2425. Yours! Sorry, quick anecdote: one of my colleagues back in the day cover ...
michaelH: @Forexpro $KHC $UL STOPS The downside of sell stops. Got stopped out of my long term hold $KHC yesterday, only to be left out of today's pop! Over the years , I've saved more with stops than I've lost, and don't use them with all of my long term holds. I guess its like a woman sometimes you cant live with em, but you also cant live without em!!!!(hope that's not too politically incorrect). Anyways, hope your well!
dcphinney: Shoot me, I'm always looking for bottoms rather than tops... Unilever $UN and $UL
bla00109: $MNST -- I talked to investor relations and they said that $MNST had for the most part written down most of the costs of ending distribution agreements. He seemed optimistic that the new distribution agreement with Coke was a positive going forward (ie. bringing their stupid beverage to the masses outside of the US). I less sanguine that we will see substantive improvement due to strong dollar headwinds -- just look at the contrasting charts between $PG and $UL.
gtrguy: @SierraJW $UL looks pretty good, at least for a bounce, from a technical standpoint: 1. EW - 5 waves down fairly clearly (though 5th waves can extend); 2. climax selling then strong buying on 10/24, 10/31-11/4; 3. positive MACD divergence on daily chart. One could buy on a break above high of 11/4, which would be a break out of your triangle and also above the 9ema and the 20ma.
Jadee: @johncg As an alternative I recommend Unilever $UN $UL as they make Vaseline which requires a lot of petroleum... :-)
SierraJW: @Axiom3 $UL volume looks like institutional buying. Potential upside is 10% over 6-8 wks, with resistance at 41.40 and 42.80, IMO. That said: You might consider $PG short term, making new highs. For a swing trade, hold w/tight stops or wait for a Pullback of 2% and follow the trend with tight trailing stops. My thinking is that European economy looks weak, and a similar US based company might do better, but I would wait and watch for a PB. Jim
Esslinger: ...
WEST HOLLYWOOD, Calif., Jan. 7, 2014 /PRNewswire via COMTEX/ -- Medbox, Inc. (otc markets:MDBX) ( www.medboxinc.com ), a leader in providing industry specific consulting services and patented systems to the medical and retail industries, announced i ...
Esslinger: ...
WEST HOLLYWOOD, Calif., Jan. 7, 2014 /PRNewswire via COMTEX/ -- Medbox, Inc. (otc markets:MDBX) ( www.medboxinc.com ), a leader in providing industry specific consulting services and patented systems to the medical and retail industries, announced i ...
bglee: ...
I mostly get the earnings news from #CNBC's blogs (Early Movers, Midday Movers, After-Hours Buzz). I make a note of which stocks popped after earnings. (Here's my list for Q4 2012 earnings: $CELG, $GILD, $KSU, $MON, $GS, $SBUX, $CMI, $QCOM, $N, $EQI ...
rcline: Volatility #Squeeze Watchlist and what it is telling me I have been tracking volatility squeezes, monitoring them through phases 1-3 and looking for candidates to buy. Recently strong trends have emerged in my watchlist. Of the current 51 stocks that I am either invested in or tracking here are the big sectors: #REITS (11 stocks or 21.6%): $ACC, $AIV, $AVB, $CLP, $CPT, $EQR, $HIW, $LXP, $MAC, $MPW, $UDR Food (7 stocks or 13.7%): $DPS, $GIS, $K, $MJN, $SAFM, $SJM, $UL Utilities (6 stocks or 11.8%): $AWK, $CNP, $EIX, $NRG, $OGE, $WR Not clear whether the market is being defensive or just the normal early cycle candidates. I was surprised by the number of #REITS. I suppose folks want to chase yield. In any case I throw these up for consideration. Cheers, @Ray
debrup: @Miki stocks gapping down: In reaction to disappointing earnings/guidance/SSS: $IKAN -23.9%, $OCR --17.9%, $CNW -11.4% (also downgraded to Equal Weight from Overweight at boutique firm), $UNTD -8.8% (also downgraded to Accumulate at @Craig-Hallum), $JACK -8.0%, $BCRX -7.0%, UDRL -6.8%, $AINV -6.6%, $SD -6.1%, $ARO -6.0%, $WNR -5.2%, $MELI -5.2% (also downgraded to Accumulate at @Craig-Hallum), $UL -4.8%, $GCA -3.6% (light volume), $HIG -3.5% (also files automatic mixed shelf), $BCS -3.3%, MFN -3.2%, $TSLA -3.1%, $CENT -3.1% (light volume), $GHDX -2.5%, $ONNN -2.2%, $GOLD -2.1%, $WPRT -2.0%, EXM -2.0% (light volume), $AUY -1.7%.
Medlar: ...
$LULU * lululemon athletica inc. * gapped up
$OMI * Owens & Minor, Inc. * gapped down
$RCII * Rent-A-Center Inc. * gapped down
$SGMS * Scientific Games Corp * gapped down
$VFC * V.f. Corporation * gapped down
$WMS * Wms Industries Inc. * gapped ...
pwsmith: ...
$UL - Broke a downtrend line from all the way back in May of 08 on what looks like was a breakaway gap on 5/7/09. Still consolidating though, waiting for it to start moving again before deciding on whether to take a position.

$PEP - Looking like ...
Visit the Trading Forum to join in the discussion.
| | |
| --- | --- |
| Stock Price | $USD 54.14 |
| Change | -1.10% |
| Volume | 836,555 |
Unilever PLC is a supplier of fast moving consumer goods. Its four principal areas of operations are: Personal Care, Home Care, Foods and Refreshment.
Request Video of UL
Already a member?
Sign in here.
Earnings
July 19th, 2018 - 2018 Q1 Earnings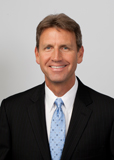 Dan Fitzpatrick
Stock Market Mentor gives you EVERYTHING you need to succeed in the market; all in one place. How easy is that? Dan Fitzpatrick and his elite community of traders share trading ideas, strategies and much more. Dan Fitzpatrick--a world class Technical Analyst, trading coach and regular CNBC contributor--gives you access to all of this with a 14 day FREE membership. Get started TODAY and start trading better TOMORROW with the following premium content:
Nightly video Strategy Sessions with a game plan for tomorrow
Got a stock you want Dan to look at? Just ask.
Patent pending video alerts instantly delivered to you when one of Dan's trading signals is triggered. This is not your typical price alert. This is a short video explaining the action you need to take to make money. No more "Woulda, coulda, shoulda"
Access to over 55,100 stock analysis videos
Access an ever expanding library (55,100) of educational videos that will save you time and make you money
Join a team of friends and traders that have one thing in common; a burning desire to succeed.

Become a Member Today!
Gain immediate access to all our exclusive articles, features, how-to's, discussion group and much more...
Satisfaction Guaranteed!
Your Stock Market Mentor membership comes with a 14 day, no questions asked, 100% money back guarantee!