DENTSPLY SIRONA Inc. (NASDAQ:XRAY)
Bands Volume 200 SMA 50 SMA 20 SMA Videos Alerts Articles Events

tjv821: $$xray climbing
tjv821: $$xray getting drilled
tjv821: $xray coming bk from the dead
tjv821: $xray making a run
Bridget: Notes: $SPY - currently in sideways consolidation, will it resolve up or down? Healthcare $XRAY - moving higher out of recent consolidation in uptrend $NVS - in a smooth uptrend. Options are also rather liquid $ESPR - still working but this inverted hammer could be a top $AMGN - working $DVA - good entry here Utilities - XLU still moving up $WEC and $ETR breaking 200MA $AWK / $WTR - back above the 200MA, these could be a good long term play $CCI - gaining momentum $EBIX - breakout to her all time high on earnings, then slight pullback. Breakouts: $HTZ $ALJ $DK $WTW $IONS $ALB $LXU IPOs at all time highs $TTD $INVH $BIVV $ICHR
janner0814: Here are four stocks that look #INTERESTING: $XRAY $FNSR $IRBT $IM (Charts are #WEEKLYS: #NEWBIES take #NOTICE at the WEEKLY VOLUME spikes per Friday's Close 11/4/16) No positions..... compliments of @Aragorn's request to ALL to #share trade ideas on the #WEEKENDS. #TRADEIDEAS http://tinyurl.com/janner20161104charts @Aragorn $SPY $IWM $QQQ $DIA $UUP $GDX #BIGMONEY #FAST #RETAILERS
tjv821: $xray looking good
issues: @tjv821 $xray Did you buy it? Looks like it's reversing the downtrend...
Bridget: $XRAY breakout today. We had a price alert go off on this one. Now at a new 52 week high. I think you'll be able to buy this closer to the previous high of $63.75 but it is not too extended at this time.
StockMarketMentor: A Price Alert has been triggered for $XRAY DENTSPLY SIRONA Inc.. Click here to view associated video clip: http://stockmarketmentor.com/stockanalysis.html?ticker=XRAY&clip=70692
DrScience: #Watchlist - Gross Margin Expansion Stocks for 2016. Here are 21 companies that are generating greater revenues for lower costs. For TOS Users, download the list at http://tos.mx/0luZzZ $AMZN $AZO $BEN $CTAS $DOW $ITW $LOW $LUV $MAS $MHK $NWSA $ORLY $PEP $R $RHI $SEE $SHW $STZ $SWKS $VMC $XRAY On the past couple of strategy sessions, @DAN was musing about why $LOW popped and $HD sold off when earnings were similar... Could be that $LOW is on the list and $HD isn't.
infocus: @DrScience $AMZN $AZO $BEN $CTAS $DOW $ITW $LOW $LUV $MAS $MHK $NWSA $ORLY $PEP $R $RHI $SEE $SHW $STZ $SWKS $VMC $XRAY $HD #Watchlist - Thanks for that.
olveoyl: @DrScience $AMZN $AZO $BEN $CTAS $DOW $ITW $LOW $LUV $MAS $MHK $NWSA $ORLY $PEP $R $RHI $SEE $SHW $STZ $SWKS $VMC $XRAY $HD #Watchlist Thank you!
tjv821: $xray kinda lost sight of this but is working nicely
janner0814: ...
$AMGN*** $CCE $EXPE $HOT--- $NFLX $NI(careful e/r 8/3) $O $PKI $RCL $SPLS $TAP $TDC(r/e:8/6) $TE(bull flag b/o?) $TYC $UHS(candle suggest pull back coming; & I'm re-entering!) $VLO $WU(more ppl & students traveling & needing Western U ...
tjv821: $XRAY anyone else in this breaking out
msb: $XRAY - breaking out after a long period of consolidation.
Tim S: Notable earnings before Tuesday's open $ACI, $ACT, $AET, $AGCO, $AGN, $ALLT, $ALR, $AME, $AMTD, $APD, $BP, $CIE, $CMI, $CRS, $CRY, $CVLT, $CYNO, @DAN, $DDD, $DIN, $ECL, $ETR, $EXAS, $FDP, $FIS, $FLWS, $GOV, $GT, $HCP, $HRS, $HUN, $ICON, $IIVI, $IVR, $JBLU, $JCI, $LLL, $LYB, $MDC, $MSO, $MWV, $NGD, $NOK, $OXY, $PAG, $PBI, $PCAR, $PFE, $RTIX, $SCHN, $SNH, $ST, $SUI, $TECH, $TRI, $TRW, $TWI, $UBS, $UDR, $UTHR, $VLO, $VSH, $WM, $X, $XRAY, XYL
pcotton: Early #squeeze breakouts (up or down) today - #Squeeze yesterday, but not today as of now (this can change intraday), using Bollinger's definition APKT, $AUY, BIG, $GPS, $MPC, $NU, $RRC, $TIVO, $VLO, $XRAY Same scan premarket today (yielding #squeeze 2 days ago but not yesterday)- $ABC, $ACAD, $BRCD, $CLSN, $EXPR, $HNT, $OMX, $SHLD These stocks are worth watching for phase 2 pullback and bounce. Or just buy with stop (if the breakout is up). A longer #squeeze length supports a reliable breakout. Edited on Jan 16, 2013 14:02 Edited on Jan 16, 2013 14:02
scottto: ...
0.06: $BBT, $DVA, $ROST, PM, $XRAY, $BBBY, $PDCO, $WMT, $NU, $CME, $VIAB, $L, $TSS, $NEE, $CMS, $GAS, $APD, $KMB, $ABC, BF.B
$XOM, $DTE, $NI, $BA, $TMK, $PEG, $LLY, $IRM, $CL, $UNM, $NSC, $AIV, $BEAM, $PFG, $FISV, $HD, $AVB, $ICE, $MCD, $MWV
$INTU ...
scottto: ...
$SHW, $BBBY, $SBUX, $MDT, $SCG, $DRI, $ROP, $LLL, $XRAY, $XEL, $PRGO, $BWA, $CME, $ALL, $NI, $DVA, $SIAL, $KO, $TSS, $NEE,
LMT. $IRM, $FISV, $YUM, $WM, $DHR

88 of the S&P 500 in 6% (0.06) or less volatility #squeeze.

Relevant list: Criteria ...
Tricia: Earnings Tuesday : After the bell: $ACAS, $AUY,BMR, $BRCM, $CAVM, $CBS, $CHK, CHSI, $CVI, $DDR, $DEI, $DVA, $FISV,FLEX, $GGP, $GNW, $MMI, $OKE, $OKS, $OPEN, $RGC, $TE, $TRIP, $UNM,XCO During the day: $AGCO, $ARW, $AVP, $CMI, $CZR, $DPZ, $EEP, $ENDP, $FLEX, $IPGP, $MDU, $PFE, $SIRI, $TECH, $THOR, TNB, $INT, $VLO Earnings before the bell Tuesday: $ACI, $ADM, $ADP, $AMG, $BDX, $BIIB, $BRKR, $CIE, CPO, $DST, $ECL, $EMR, $FWLT, $GAS, $GWR, $HCP, $HRS, $HSP, $HUN, $LM, $MLM, NINC, $MPC, $NI, $TFX, $TRW, $WEC, $WLK, $XRAY PS Make it a grand day!.
Tricia: Earnings before the bell Tuesday: $ACI, $ADM, $ADP, $AMG, $BDX, $BIIB, $BRKR, $CIE, CPO, $DST, $ECL, $EMR, $FWLT, $GAS, $GWR, $HCP, $HRS, $HSP, $HUN, $LM, $MLM, NINC, $MPC, $NI, $TFX, $TRW, $WEC, $WLK, $XRAY - Earnings Tuesday during the day - $AGCO, $ARW, $AVP, $CMI, $CZR, $DPZ, $EEP, $ENDP, $FLEX, $IPGP, $MDU, $PFE, $SIRI, $TECH, $THOR, TNB, $INT, VLO
hooked1: $XRAY - Nice move.
gold2stocks: ...
$XRAY estimates were boosted through 2013, Goldman Sachs said. Astra Tech deal should eventually add to earnings. Neutral rating and $38 price target.



gold2stocks: ...
Coverage of $XRAY was started with a Neutral rating, Goldman Sachs said. $39 price target. Stock is already pricing in improving industry growth.

$EPS CHANGES


Artio Global numbers lowered at Goldman
Shares of $ART now seen reaching $16, ac ...
Casper: ...
I'm also becoming concerned that my portfolio is under performing. $KMP, $JNJ, $VAR, $MO, $XRAY, $FLIR, $NLY, $AAPL, $SYK are companies I am holding. I'm watching $CF, $GIS, $PEP, $ABT, VZ. I'm currently about 50% cash. I seem to be very slow to ...
Casper: ...
I have been follow the forum for a couple of months now and have found this to be very helpful in my continued education regarding trading/investing. I have been investing for over ten years but in the last two years have taken over 90% of my p ...
Medlar: ...
$XRAY * DENTSPLY International Inc. * gapped down
(15 items)

30-Oct-09

$ALU * Alcatel * gapped down
AOC * Aon Corporation * gapped down
$EL * Estee Lauder Companies Inc. (The) * gapped up
$HAR * Harman International Industries, Incorporate ...
dennis: XRAY- dunsek talking about kicking yourself I sold my $XRAY option positions yesterday looking to reduce my margin balance after a week of doing nothing. Looks like today is its day to come out of the bull wedge. o well. Good luck today
rs1607: Someone mentioned $XRAY yesterday (sorry, don't remember who). Stock is looking good.
scarboro: ...
$XRAY - been mentioned on forum before. $MA not in synch but tightly spread and BBands tight.
Just a couple of ideas (im not long either)
Any views gratefully received
Good health
Mark

dunsek: Good morning, all. I hope @Dan is enjoying the graduation festivities up in Oregon! A few things worth pointing out- $XRAY, one of the stocks @Dan covered a few weeks back, is in a volatility #squeeze. It closed just under the 200 day yesterday, but the 200, 10 and 20 are at the same basic point. The Death trade- $MO and $RAI are both in squeezes The Taxes trade- $HRB continues to work for me. Looking good on 2 alternate @charting methods, and looking good on a Bollinger Band expansion basis. The Cereal trade- $K and $GIS are both in squeezes. Not related to death or taxes, but who doesn't love a nice bowl of cereal? Have a great weekend! (Edit- Curses.. got the dates wrong. Sorry about that)
Bob: Hi All, For the newer member (or we older forgetful ones,) if there is a post about a stock and you look at the chart and see something different, and it's about a moving average, check to see if the poster may not be using an exponential moving average vs. a simple moving average for their information. Remember an SMA is the average over a prescribed period of time. An EMA gives more weight to the more recent time period (days, weeks, etc.) The two can be very different, especially on a big momentum up or down stock. Knowing that difference, you can choose which best suits your needs for a particular stock. Dunsek's comments about $XRAY and the 200 day average brought this to mind.
maddenm86: $XRAY making a move wish i had gotten in on it just didnt have room for it, was wondering if anyone else was watching this co. I had it going to 30 just under right now have any thoughts if it will break through the 200 day $MA or will it just remain sideways
tnt: $XRAY working its way higher. Huge short interest.
kevinkadz: $XRAY - big bounce off 50EMA KevinK
tmjska: $XRAY - earnings tonight. Conf call tomorrow. The chart looks really nice.
Junior: $XRAY, heads up!... They report tomorrow $AMC
Bob: ... $XRAY reports after hours tomorrow and a review of earnings and "surprise" trend on yahoo finance strongly suggests this is not a stock to hold over earnings. Doesn't mean it won't do well between now and then but would sell before earnings and consider any upside gain after earnings cheap insurance in this case. Just thoughts.... Thanks, @JR!
Visit the Trading Forum to join in the discussion.
| | |
| --- | --- |
| Stock Price | $USD 46.57 |
| Change | 0.78% |
| Volume | 2,020,270 |
DENTSPLY International, Inc., is a designer, developer, manufacturer and marketer of a range of consumable dental products for the professional dental market. The Company also manufactures and markets other consumable medical device products.
Request Video of XRAY
Already a member?
Sign in here.
Earnings
August 8th, 2018 - 2018 Q2 Earnings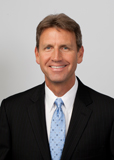 Dan Fitzpatrick
Stock Market Mentor gives you EVERYTHING you need to succeed in the market; all in one place. How easy is that? Dan Fitzpatrick and his elite community of traders share trading ideas, strategies and much more. Dan Fitzpatrick--a world class Technical Analyst, trading coach and regular CNBC contributor--gives you access to all of this with a 14 day FREE membership. Get started TODAY and start trading better TOMORROW with the following premium content:
Nightly video Strategy Sessions with a game plan for tomorrow
Got a stock you want Dan to look at? Just ask.
Patent pending video alerts instantly delivered to you when one of Dan's trading signals is triggered. This is not your typical price alert. This is a short video explaining the action you need to take to make money. No more "Woulda, coulda, shoulda"
Access to over 55,800 stock analysis videos
Access an ever expanding library (55,800) of educational videos that will save you time and make you money
Join a team of friends and traders that have one thing in common; a burning desire to succeed.

Become a Member Today!
Gain immediate access to all our exclusive articles, features, how-to's, discussion group and much more...
Satisfaction Guaranteed!
Your Stock Market Mentor membership comes with a 14 day, no questions asked, 100% money back guarantee!