Alcoa Corporation (NYSE:AA)
Bands Volume 200 SMA 50 SMA 20 SMA Videos Alerts Articles Events

DrScience: $CENX $AA Both benefited from the Trump l'oeil Tariff Tweet in the morning, though sellers overpowered buyers in the afternoon. $CENX has a better looking chart where CMF is comparatively high since earnings release a month ago, but rejection at the 200 DMA on average volume is problematic. However, it's one to watch for a move back to retest earnings excitement levels if Basic Materials can garner some love in the next few weeks.
scottrades: FYI: $IBM, $KMI $URI, $CSX, $CCI, $STLD $AA and $NFLX Report Earnings after the close.
stairm01: @Ringo $DAN $VEEV $VEEV $SAM $MELI $ODFL $XPO $IYT $CX $BA $SPLK $ABMD $ALGN $SDC $ALGN $SDC $ALGN $SDC $CC $UAL $EHTH $HIIQ $MRCC $MRCC $ABBE $STNE $SPX $NDX $MTUM $FFTY $XHB $LGIH $HOV $MDC $TMHC $PLMR $IBP $GLOB $BOOT $LULU $EDU $ESNT $VEEV $IPB $ ...
StockMarketMentor: A Price Alert has been triggered for $AA Alcoa Corporation. Click here to view associated video clip: http://stockmarketmentor.com/stockanalysis.html?ticker=AA&clip=113251
DAN: $STLD $AA -- alerts just went off. Both breaking out. Steel stocks are working. $CLF also at resistance.
tnt: @DAN $STLD $AA $CLF a push through $11.09 from last week should bring in a whole new wave of buyers
debeers: @DAN $STLD $AA $CLF -So you think that the governing bodies of this country who cannot even agree on what day it is will suddenly come together in a cumbaya moment and decide to repair bridges, airports, crumbling buildings???
DAN: @debeers $STLD $AA $CLF No.
bRobert: @debeers $JNUG $BA $AA $SPR Looking to build a long term position . Bottom close by . 50% + upside $BA dipping toes
debeers: $JNUG-and there you go---+5.79% $BA/$AA-American announced that they have 24 Boeing max 8's and they have 76 on order. NP in $AA. or gold now.
rachel: ...
$AA -- Alert $23.25
$STLD - Alert $31.20
$X - Alert $15.00
$CMC -- pullback to 200-day MA is low risk buy. Stop at $17.30. Alert $17.90
VIDEO TWO: Growth Stock List
$ADBE – 8 DAY EMA support now. Strong momentum
$COUP – also 8 day EMA ...
champ: ...
But $AA used to be, like you said but not any more. $HPQ, took out Compact and that didn't work out, that move kill them and they mostly never really recovered. But $DELL, is back strong again, up 54% YTD.
champ: Out of 38 earnings reports, only 7 missed on the top line and 4 were under $0.05 and only 2 missed by over $0.10...and 7 missed on the bottom line..and a few other were flat...not bad. $AA, missed consensus by $0.10 and loss $1.07, for the Qtr....and also loss on the bottom line. This is what I'm, reading, other reports are all about the same.
DrScience: @Forexpro $ARNC was supposed to be the high flyer, value-added business with Klaus Kleinfeld at the helm. when they split from Alcoa ($AA), the mining segment. Activists beat the drums to get rid of KK, but the liability issue appears to be a stake through the heart of the makeover. They may overcome this setback, but -- to me -- the business is definitely one to stay away from.
traderbren: $AA - initially off after ER and now trading higher in AH...not saying that it will hold tomorrow, but just FYI -. We'll see what the morrow brings.
bRobert: @traderbren $AA Very interested in $IYM related. 10% potential move with positive flow.
GOOSE: $AA Reports Earnings after the close today.
Geewhiz: @GOOSE $AA Alcoa Corporation (NYSE:AA) plans to announce its fourth quarter and full-year 2018 financial results on Wednesday, January 16, 2019 after the close of trading on the New York Stock Exchange. The press release with financial results, and a related presentation, will be available on the "Investors" section of Alcoa's website, www.alcoa.com. A link to the press release will also be on Alcoa's twitter handle @Alcoa at www.twitter.com/Alcoa. A conference call to discuss the financial results will begin at 5:00 p.m. EST on Wednesday, January 16, 2019 and will be webcast live via Alcoa's website, www.alcoa.com.
CraigReynolds: @GOOSE $AA Will be interesting. The news said most of negative news is priced in, $AA has been giving the bad's in their reports. Who knows.
rachel: Weekend Update Notes 122818 COTD: No chart of the day. VIDEO ONE: Watch the head and shoulder throwback move. I think it matters. Tax Loss selling? Watch these stocks over the next month. They're the biggest losers in the S&P 500 this year. $GE $MHK $NFX $AMG $IVZ $WDC $LB $AA $UNM $BHF $IPGP $MHK – Insider buying. Others that have work to do: $PLNT $PAYC
Mickey: Any body hear why $AA is down so much today??
bRobert: $CLF . Very bullish chart $17 WEEKLY target . $AA . nice bounce
Mickey: mickey $aa did you see it going down on guidance. how low.....
champ: @Remington $CLF --- I'm still holding my positions...it is about the News. I'm holding $CENX $X $CLF $SID and a 1/3 position in $AA.
champ: @PJMR11 $X --- Yes and I posted that these are #bounce-trades, for me....also..$AA and $CENX
PJMR11: @champ $X $AA $CENX #bounce-trades Do you see a $40 handle in the near term?
champ: $X and $AA --- Canada is thinking about a aid package to help out the this sector ...just like they did on lumber in June of 2017, when Washington imposed Tariffs on lumber. This is the news today and that is probably what is going to happen...will they open up their Ag markets for our Farmers...?, if they do that...then that will but everything back on track...this is the news that I'm reading..they open up their markets, then we will do the same.
champ: @captron $DG #Bounce-Trade ---- Could be but it is really too early to know and this is only #Day-1 but I'm always early and I have already did my home work...but I could be wrong....These are ---- #Bounce-Trades that I'm currently holding...$URI $TSCO $PLCE $ROST $BCC $URI $T $AVGO $LGIH $GM $X $AA $CENX $KMI and most all my bounce trades turn into investment positions and all start out as only #Day-Trades , then Bounce-Trades and then they turn into investment positions...like $HFC $DK and many others that I'm holding....and if they turn lower on me, its real simple..I just sell them and try latter. Just saying...
champ: $X $37.60 $AA @ $48.75 $CENX @ $17.90 ---- I'm holding positions and $CENX is the % leader today, then $X and I will be adding, at some point but I'm not going to add to $AA...I'm also watching $XME and $SLX. The markets are holding these back....is my guess.
stairm01: @champ $X $AA $CENX $XME $SLX I've been holding 1300 shares of $X stock since March 26 now and have sold and bought back calls against it 11 times. This morning the latest. I sold the June 1, $38.50 strike for $0.95 at 9:39 and bought it back for $0.40 at 10:05 for a trade. Yes, I could've bought it back now for 0.20, or could've let it go to expiration tomorrow, but I wanted to be out of the trade and hold the stock into tomorrow as I feel this stock is going into the $40's. Selling Calls against your stock is a good way to make extra cash while your stock moves sideways. I've traded $X for many years now and it helps to know your stock.
champ: $AA and $X ---- #Tariff-News --- Here we go again...it is #expected that EU exemptions will expire and Tariffs will be imposed. Wilbur Ross said he #Rejected-the-EU-demands-to-extend-the-exemptions...it looks like, it is time to put up or shut up. #Steel tariffs will be 24% and #Aluminum will be 7.7%. I have Spec Positions in both $AA and $X and both are climbing. The announcement could be as early as Thursday, according to the WSJ, after the close. I believe tariffs could start on Friday..June 1st..according to Wilbur Ross...? It is anyones guess, on how this is going to play out, on these stocks in the sector $XME or the markets ...#be-aware, the wind could start blowing again.
champ: $AA $CENX --- Their was a post around 20 minutes ago..that steel/aluminum tariffs expire on 5/1....that post dropped both of these stocks and you can see that move on the charts...but $X has been dropping all morning...I have NP's.
woodman: @champ $AA $CENX $X - are you referring to the EU *exemptions* (not the tariffs themselves) from the steel tariffs that are due to expire on 5/1? http://money.cnn.com/2018/04/23/news/economy/us-europe-trade-war-steel-aluminum-tariffs/index.html
champ: @woodman $AA $CENX $X --- Could be but I'm just reading the post on Briefing...they call it Tariffs but I have not spend anytime on it....that was just a Alert post, off of my News feed. $X is dropping after earnings...having a rough day.
champ: $AA @ $52...is also working and I when back-in yesterday with a new swing position on support @ $50 and I added to this #Spec swing this morning...this is a zig-zagger and is also only works off of News and the price of Aluminum. They did beat on earnings but missed a little on revs on 4/18....and that is why $CENX, is outperforming going into earnings on 5/3, it could be now ...on a ER run.
Robert1965: $AA $AXP $CAT all up after earnings then fell back or below 5% or more the next day now $BA up will this fall. $FCAU is falling today before earnings
Robert1965: @champ looking at companies that reported last week $AXP, $AA all peaked after earnings and then dropped, what is that telling you, as you say entry is everything, I got some $TQQQ near the low, 146.87 on Friday which working today, but Friday wasn't doing too good
champ: @Robert1965 $AXP $AA $TQQQ ---- Markets are looking for direction, that is what the markets are telling me.. On $AA ...after earnings, that was the time to take profits....today there is News on sanctions effecting the stock and the price of Aluminum and I'm watching for a new entry, at some point...but you have to have both market and stock #timing... on all entries....not happening....for now.
Robert1965: @champ $AXP $AA $TQQQ #timing I agree there is no direction I can't get a good entry on anything
champ: @Robert1965 $AXP $AA $TQQQ #timing ---- You can not force entries....you have to wait....it takes patiences...markets aren't going anywhere....you will know when it is time to take any new position....or to add...can't really be in a hurry. Now is the time to do nothing, at all....just watch...but we should turn and the markets are trying....but we just don't know when that is going to happen. LOL
champ: $AA has bounce $2...off the low.
champ: $AA really moving now ...#take-a-look because $GS said Aluminum is going to $3,000.00...this position is going crazy...on News...#Crazy-strong
BobbyG: @champ $AA $GS #take-a-look #Crazy-strong Wow I am definitely late to this party. Reports after the bell.
champ: @BobbyG $AA $GS #take-a-look #Crazy-strong....Don't really know how this is going to play-out, going into earnings....but I'm expecting #strong-guidance and that is really what everyone ...will be waiting to hear....and that News... will be the key, that will be driving the stock much higher.
champ: $AA...HOD
rob27: @champ $AA anyone holding over earnings?
GOOSE: $AA Earnings announcement seems to be a non-event so far.
infocus: @GOOSE $AA Too close to 60, huh? Could be a trade tomorrow? ; >)
champ: $AA ...up over $2.50...so far.... @ $61.47 RHRN....but will zig-zag, is my guess.
champ: @bigbartabs $LABU ---- You asked about long term positions..?...I was stopped out of all at the start of February, 2018 and I'm not really a believer in long term positions anymore, after the early 2008 crash. Take a look at my posting thread and you ...
GOOSE: TRADES: @infocus $AA Earnings tomorrow, AMC Looks like an earnings run. $AA BTC 4/20/18 60.0 CALLS .55 Lost $18 per contract. Got cold feet. Holding the short 51.0 Puts, so far. $HEES STO 4/20/18 40.0 CALLS @.75 Somewhat speculative.
infocus: @GOOSE $AA $HEES Great minds...or at least similar. I've been watching closely and knowing that they report tomorrow afternoon, I took the similar approach as you. $AA BTC 4-20-18 60 calls @ .59 Lost $19 per contract. Considered covering it with a stock purchase, with my recent luck, the stock could easily back up considerably. No "slinging" this time!
champ: $AA ---- Could move up even higher because the News this morning is....the U.S., ....could increase sanction #again...against...this company UC Rural, they are in Russia. This is kicking up Aluminum prices again this morning...up + $86 and climbing....we have been posting on $AA and the reason why Aluminum has been climbing...this is the reason that I posted about last week...this company is the second largest supplier to the U.S.....it looks like they are now going to add to those new sanctions. If you look at the chart you will see what is going on.... and this is #Day-11. They export a large amounts of Aluminum, to the U.S....but not anymore, this is effecting price RHRN on Alum.
GOOSE: @infocus $IQ $AA Heads up, earnings on Wednesday AMC, to the best of my knowledge, 60 Calls.
infocus: @GOOSE $IQ $AA You're correct. Thanks for the heads up. I'm inclined to hold, but we'll see what happens tomorrow. Can always roll out or buy the stock (least attractive option). Stay cool ;>)
GOOSE: TRADES: $GOOS STO 4/27/18 CALLS @.45 $HEES STO 4//20/18 40 CALLS (NTM) @.60 $AA STO 4/20/18 51.5 PUTS @.35
GOOSE: @GOOSE $GOOS $HEES $AA $GOOS CALLS IN ABOVE POST ARE THE 35.5's. I have no electricity, so inputting in the dark and computer battery is dying.
issues: @GOOSE $GOOS $HEES $AA EMP?
GOOSE: @issues $GOOS $HEES $AA Not sure I understand your post. EMP????????
champ: $AA is really outperforming the market and $CENX ...NP ... is negative....both Alum companies.
infocus: $AA @GOOSE Nice action about 20 minutes ago...down. ; > )
champ: $AA -----OUT....took profits on new news that dropped the stock.
GOOSE: $AA #Options If weekend option prices aren't inflated, I am going to look at putting on some short ladders, Calls and Puts on Monday. Options seem to be generous even at Delta's of .25, by my standards anyway. $MU is o.k. too, but uses more margin. Done my homework, now onto the GAME.
GOOSE: OPTION EXPIRATION, 4/13/18 $AA 4/13/18 54.0 CALLS EXPIRED Covered Stock Assigned $MU 4/13/18 50.5 CALLS EXPIRED Covered Stock Assigned $GOOS 4/13/18 33.5 PUTS EXPIRED $GOOS 4/13/18 35.0, 35.5, 36.0 CALLS EXPIRED $UVXY 4/13/18 25.0 CALLS EXPIRED
Workinman: @GOOSE $AA $MU $GOOS $UVXY My covered $AA calls will probably assigned on 4/20. Stock ran up more than I thought it would. Still will have a nice little trade. I'm waiting on $MU to run higher before selling covered calls again.
champ: $AA @ $ $54.60 ...zig-zagging around the recent high...but now moving hard again on News....
champ: $AA... the news was on Bloomberg.... about aluminum prices and that bounced the price up $75.
GOOSE: $AA Just moved up fast.
champ: @GOOSE $AA @ $ $53.60 ....looks like there was a large buy, could be another Institutions adding or a new buy. Aluminum bounced again this morning and is up another $49.... I added a little this morning. I know you have been trading and watching this....I follow you in, a long time ago....Thanks...LOL.
GOOSE: A TRADE: $AA BTO STOCK @53.65 Just a starter. to see if it has legs. Above the 3 minute VWAP.
GOOSE: A TRADE: $AA Added a little more stock @53.85
champ: @GOOSE $AA ---- I had $CENX but I sold and moved those $$$$ into $AA and you can sure see why.
GOOSE: @champ $AA $CENX Yah, those 2 big green volume candles, on the 3 minute chart, struck me as shots across the stern, propelling it faster, a take on @DAN's, shot across the bow thinking. ;>)
GOOSE: A TRADE: $AA STO 4/20/18 60.0 CALLS @.37 Expires next Friday, and needs 5.5 points to go ITM. Can it? Sure! But I don't think so.
GOOSE: @champ $AA That was a while ago kid, but Thanks anyway.
Junior1: @GOOSE $AA They are the first to report... next Wednesday. Before expiration.
infocus: @GOOSE $AA I like it, and am with you again ; > ) STO $AA Apr 20 2018 60 Calls @ .40
champ: @Forexpro #New-Major-Reason #Political #markets ---- Yes, I agree....I posted about those sanctions this morning under $AA and $CENX....at 10:19. That last Missile attack on that airbase in Syria, a year ago had #Russians stationed at the airbase and a few were killed, as you remember. I was posting that another attach like that last one could happen again and the markets were very concerned about that. I trade all the market turns daily....and I post about those turns...I posted that I was in $TNA $SSO and $XPO and others but sold all...like I said on that high turn. Take Care!
champ: $AA $CENX ---- Still working off of those Russian sanctions that I posted about yesterday morning...
champ: @debeers $CENX --- Thats right...you always have the correct news...but $AA is Outperforming lately and I'm holding both and $X .
debeers: @champ $CENX $AA $X - STLD has outperformed $X w.o infra structure and the Congress doesn't seem inclined to get off its tushie to build a formidable wall. $STLD is a cash cow and will outperform on earnings.
champ: @debeers $CENX $AA $X $STLD --- I will take a look ...Thanks!
champ: $AA @ 53.83 and hit $55.18 this morning ...#Day-7 off the low on 4/2 ....this stock is really strong and could be on a earnings run also.....er is on 4/18. The #Russian-sanctions-on-Aluminum that I posted about yesterday morning is also a major reaso ...
champ: $AA $CENX ...both are working...Aluminum prices are climbing... sanctions were imposed on Rusal...this is the largest Russian aluminum company.....this news is getting out. In Russia...Rusal dropped 50% this morning.
champ: @riskmanager $DJI --- We had that nice drop this morning and that was entry, for the day and swing traders. If the markets hold today, the markets should be positive again in the morning because the Off-Shore markets will follow the U.S. markets, is my guess. Metal stocks are up this morning...this could also be entry...$X $AA $CENX and others...now that the tariff news is on hold, for now but everyone is still waiting for the next shoe to drop. However, momentum is picking-up....and going into the close today will be very important....for tomorrows open.
riskmanager: @champ $DJI $X $AA $CENX Yep, I missed the perfect entry on $AMZN this morning. You could have anticipated that buyers might come in at around 1500, and sure enough they did. Probably a little late now, but missed a great move. There will be others .
champ: @riskmanager $DJI $X $AA $CENX $AMZN ---- Make sure you have a buy list ready every morning....that way you won't miss entries but you have to remember the first move usually falls back and in the morning... if we close strong, there will be some profits sellers, at some point but you never know, just need to stay on your toes..
baronp0329: @champ - Champ, in your opinion, are the Steel and Aluminum stocks oversold yet? Specifically, $X $NUE $STLD $CENX $AA. Thanks.
champ: @debeers $STLD $X ---- Yes, green thats my favorite color. Need to watch both of these also....$CENX and $AA....and $CENX had news this morning, could be because there is less competition in these 2 aluminum names. LOL
debeers: @champ $STLD $X $CENX $AA --CENX have had for a long time champ.
champ: @ROSEY $X $Nucor ---- #MetalSector ---- You asked me about $NUE in the metal sector and what name would be the best stock in the steel sector. Short answer is ...I don't really know. We had 2 great moves that I posted about. The first one started in ...
champ: @PhilHarmonic $DJI ------- #News-for-Profits ----- I always appreciate your comments in the forum ....and I'm going to expand on them. ---- Yes, I agree 100%...thats the whole point, the word is institutions....these Smart money managers, investors a ...
champ: $X $AA ---- More news on steep #Tariffs on steel and aluminum, coming out of Asia and #Bloomberg news is saying that a announcement could happen on Thursday, they are reporting. You never know, who or what too believe...it is always hard because the news is mostly #FlakeNews, when they report news on the WH.
debeers: @champ $X $AA #Tariffs #Bloomberg #FlakeNews ---We might either see a 18%-20 % or a delay to use the threat as a bludgeon but i am with you that it has to be a tarrif--in which case $MT be dumped in favor of the domestics if anyone owns it. I have token position in $STLD but probably $AKS and$X will benefit the most as they aren't as good as the other and need it more.
champ: @debeers $X $AA $MT $STLD $AKS #Tariffs #Bloomberg ---- I'm really not saying that there has be Tariffs on Steel and Aluminum, what I'm saying is that there is going be tariffs. President Trump, tweeted again this morning, it will happen....we just don't know the % size of the Tariffs but there will be a announcement at 11:00 am ET...this morning, be #Aware and I hope everyone has positions in $X $AA $CENX and all the others. I had a post yesterday on $X, that it is #Outperforming, in this sector.
DrScience: @champ $X $AA I'm guessing a tariff will help your side business. With market manipulation of the price of AL in the US, it will put pressure on the recycled AL markets as well. Those cans on the roadside will be worth more per pound. #FlakeNews https://tinyurl.com/cas2xvq
bigbartabs: @champ $X $AA #Tariffs #Bloomberg #FlakeNews ... I tried some $XME at the 50dma yesterday. Suffice it to say, that was a quick sell.
champ: @DrScience $X $AA #FlakeNews ---- We know all of that and everyone has been posting that news. I have been only been posting the news for others. We need to post news, that help others make Profits in the markets.
champ: $X $AA $CENX ---- More #Tariff news after the close on Friday ...still moving these metal stocks around, along with others
woodman: @champ $X $AA $CENX #Tariff - I've collected several metal stocks for the tariff trade.
Visit the Trading Forum to join in the discussion.
| | |
| --- | --- |
| Stock Price | $USD 10.97 |
| Change | 0.00% |
| Volume | 7,515,350 |
Alcoa Inc manufactures and engineers lightweight metals. It products include aluminum, titanium, and nickel, which are used in aircraft, automobiles, commercial transportation, packaging, oil and gas, defense and industrial applications, among others.
Request Video of AA
Already a member?
Sign in here.
Earnings
July 15th, 2020 - 2020 Q2 Earnings
July 22nd, 2020 - 2020 Q2 Earnings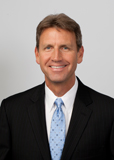 Dan Fitzpatrick
Stock Market Mentor gives you EVERYTHING you need to succeed in the market; all in one place. How easy is that? Dan Fitzpatrick and his elite community of traders share trading ideas, strategies and much more. Dan Fitzpatrick--a world class Technical Analyst, trading coach and regular CNBC contributor--gives you access to all of this with a 30 day trial membership for just $7.77. Get started TODAY and start trading better TOMORROW with the following premium content:
Nightly video Strategy Sessions with a game plan for tomorrow
Got a stock you want Dan to look at? Just ask.
Patent pending video alerts instantly delivered to you when one of Dan's trading signals is triggered. This is not your typical price alert. This is a short video explaining the action you need to take to make money. No more "Woulda, coulda, shoulda"
Access to over 71,800 stock analysis videos
Access an ever expanding library (71,800) of educational videos that will save you time and make you money
Join a team of friends and traders that have one thing in common; a burning desire to succeed.

Become a Member Today!
Gain immediate access to all our exclusive articles, features, how-to's, discussion group and much more...
Satisfaction Guaranteed!
Your Stock Market Mentor membership comes with a 30 day, no questions asked, 100% money back guarantee!