American Airlines Group Inc. (NASDAQ:AAL)
Bands Volume 200 SMA 50 SMA 20 SMA Videos Alerts Articles Events

GOOSE: A TRADE: $AAL BTO STOCK (a little), @9.12
just4mo: @GOOSE $AAL talk about calling a bottom...
GOOSE: 4/3/20 EXPIRED OPTIONS: $AAL 15.0 CALLS STO @.50 $AAL 15.5 CALLS STO @.30 $AAL 17.5 CALLS STO @.92 $STNE 24.0 CALLS STO @.80 $TLRY 10.0 CALLS STO @1.23 $TLRY 12.0 CALLS STO @1.01 $TLRY 13.0 CALLS STO @1.05 $TLRY 8.0 CALLS STO @.55 $RAD 16.0 CALLS STO @.40 $UBER 29.0 CALLS STO @.50 $APT 16.50 CALLS STO @.65
infocus: @GOOSE $AAL $STNE $TLRY $RAD $UBER $APT Congratulations Slinger!! Shades of the Iceman. Stay healthy.
cb: $UAL $AAL $DAL Airlines and Restaurants $DIN $MCD $DPZ $DRI $CBRL $CMG Higher low bounce RHRN scaling in RHRN
Sandra: @GOOSE $AAL Great advice!
CraigReynolds: @Sandra $AAL This has Rich premiums to sell against. Been great stock to trade around.
GOOSE: @Sandra $AAL Thank you. Have a great day.
Sandra: @CraigReynolds $AAL Thanks, I'll take a look. I'm experimenting and learning options with $AAPL this week. Doing a covered call and first time selling a put.
GOOSE: @mickimaus If you want to be a little adventurous, and I learn by DOING, you might try doing this; STO a waaay out of the money put, like if a stock is @20.0, STO the 12.0 put, on a weekly option, so the stock would have to drop almost 50% in a week to threaten your position. Just make sure the stock you select is not reporting earnings before expiration. E.g., $AAL is 13.80, (after hours), STO 4/3/20 9.0 PUT, for .15, or whatever it is Monday, ANNNNNND YOU"RE in the game. :>) You're not going to make much money, but you will have learned something about options. You can also do this with CALLS. Need more info, post again. Enjoy the rest of the weekend. GOOSE
GOOSE: #OPTION EXPIRATION: $AAL 15.0 CALLS STO @1.33 $AAL 15.5 CALLS STO @1.11 $AAL 17.5 CALLS STO @ .50 $WFC 26.0 PUTS STO @.67 $WFC 28.0 PUT STO @2.65 A roll out. $SPCE 9.0 PUTS STO @.55 $RAD 19.0 CALLS STO @1.77 $STNE 18.0 PUT STO @.55 $STNE 21.0 PUT STO @.55 $NUGT 8.00 CALL STO @1.10 Thanks again @Dr.Science
GOOSE: DAY TRADE? $AAL STC Long STOCK 16.61 $AAL BTO STOCK 16.00 Day trade or reverse day trade?
GOOSE: A TRADE: $AAL STO 2/27/20 16.0 CALLS @.50
CraigReynolds: @GOOSE @DrScience $NUGT $AAL I only made 2 trades today, both following you and Dr. Just looked at the trades, Wow. Thanks to both for the money. Now see if I can keep it one way or another by end of day Friday. Thanks, sirs.
GOOSE: TRADES: $AAL STO 4/3/20 15.0, 15.5, CALLS @.30 & .50
just4mo: @GOOSE $AAL sorry for what may be a dump question. are those naked or covered ?
GOOSE: TRADES: $WFC 3/27/20 STO 28.5 CALLS @.50 $AAL 3/27/20 STO 13.0 CALLS @.55 & .60
gwenzee: $UAL $AAL $DAL Can't believe airlines are down soooooooo much. Wait a minute, yes I can believe it. How long is our Watch List to become.....so many bargains in the making and so little time and so little money to take positions in all of them. Got to be picky.
GOOSE: $AAL Seems to be halted
Henry: @GOOSE $AAL POTUS said we don't want airlines going out of business
gwenzee: @Henry $AAL But wouldn't that help us to wean off of fossil fuels? :)
ReneeH: $AAL I really am not fond of any of the airlines, but geesh $AAL putting in quite the reversal look today. Anyone? Bueller? Thoughts?
shoredriver: @ReneeH $AAL ....well, you did mention you were a poker aficionado.......
ReneeH: @shoredriver $AAL Ha! You got me....no wonder I'm mildly interested in these. Gamb00L
champ: @ReneeH $AAL --- Real nice move off of LOD, why not, as long as you know when back-out, you know how it works.
ReneeH: @champ $AAL Excellent pernt. Thank you.
spmeyers: @ReneeH $AAL prospect of government bailout is only thing keeping airline stocks aloft
GOOSE: A TRADE: $AAL STO 3/20/20 17.0 CALLS @.70 Thanks Iceman ;>)
scottrades: Volume coming into airlines $UAL / $AAL
scottrades: @scottrades $UAL $AAL Wow...faded on high volume.
DrScience: @scottrades $UAL $AAL Empty rhetoric... From Benzinga: Trump Says We Will Back Airlines 100%
StockMarketMentor: A Price Alert has been triggered for $AAL American Airlines Group Inc.. Click here to view associated video clip: http://stockmarketmentor.com/stockanalysis.html?ticker=AAL&clip=120548
DAN: ...
$AAL -- Still working on the bottom. Alert $15.60
$UAL -- Dragonfly doji/hammer. Alert $42.50
$MDY -- Snap reversal.
$IWM -- Alert $120
$NDX -- Alert $8000
$FFTY -- Big rebound. Alert $29
$XLE -- Different problem. Energy is still risky.

Stock ...
DAN: ...
$AAL -- All look oversold.
$UAL
$SAVE
$NDX -- Still in the box. Higher low.
$FFTY -- Higher low.
$TAL -- Still working.
$EDU -- Still working.
$GSX -- Still working.
$QDEL - working.
$ZM
$DT
$RNG -- Pretty steep drop in a few days. Needs time to re ...
gwenzee: $UAL $AAL etc. etc. Much has been made of the airlines canceling flights. Most talking heads are saying it is because of the virus. Another way of looking at the cancellations? People aren't traveling. People aren't buying seats on airlines traveling to areas impacted by the virus. Companies are telling their employees to cutout all non-essential travel and don't go to those impacted areas. Therefore, if the planes are going to be close to empty it does not pay the airlines to fly the route. Best to cancel. Save the money and the fuel. If there is no demand the supply will be cut.
ReneeH: $AAL whackamole 200ma, weekly 50ma as well. thanks @bridget for getting it on my shorts watchlist. Got puts.
DAN: ...
$AAL
$LUV
$CCL
$NCLH

Hard to imagine how you'd feel if you're in the buffet line on the Carnival Horizon waiting for your eggs benedict when you see a nice couple speaking Chinese, and complaining about a sore throat while coughing and blowing thei ...
Ajax4Hire: @DAN $LAKE $MLCO $WYNN $MGM $LVS $UAL $AAL $LUV $CCL $NCLH #coronavirus The cure for the CoronaVirus is a Corona. Must be administered in a warm location near a large amount of salt water agitated by the moon.
DAN: @Ajax4Hire $LAKE $MLCO $WYNN $MGM $LVS $UAL $AAL $LUV $CCL $NCLH #coronavirus LOL. That's my back yard...which is where I'll be sitting this weekend -- weather permitting. ;-)
alfred1939: @DAN $LAKE $MLCO $WYNN $MGM $LVS $UAL $AAL $LUV $CCL $NCLH #coronavirus an, Just to add that, My sister and he husband have been on scores of cruises. I can't tell you how many times she has caught colds and stomach virus's.
infocus: @DAN $LAKE $MLCO $WYNN $MGM $LVS $UAL $AAL $LUV $CCL $NCLH #coronavirus LOL
DAN: ...
$AAL -- still in accumulation phase.
$CCL -- not exactly the Love Boat
$RCL
$NCLH-
Bob G: @Mitchell $AAL $AMT $ASH $CBOE $FFIV $JBLU $LOW $LYFT $PAYC $PCTY $WHR Great update and really appreciated!
Trudy Warren: @Mitchell $AAL $AMT $ASH $CBOE $FFIV $JBLU $LOW $LYFT $PAYC $PCTY $WHR Thank you for sharing your trading notes!
Mitchell: ...
$AAL - the long-term downtrend remains intact after a failed test of the 40-week SMA. The next major level of support is at $25.

$AMT - there was an inverted hammer candlestick printed on the weekly chart. A close below the 40-week SMA would set up ...
bRobert: $NSC reversal $205+ $CSX $80 c&h like $KSU flag $160 with trigger Extended Add with trigger Stop just below flag $UNP $180/$192 $CP $240 $IYT heading towards highs Trains,rail cars $GBX, $TRN planes ($UAL, $AAL ) auto $KMX $100 $LAD $170
issues: @bRobert $DAL $HA $LUV $ALK added to $DAL (when I saw your post) and $UAL and $AAL today. Also holding $MESA & $SAVE. Started a position in IBD #1 in accumulation $LTM.
bRobert: @issues $DAL $HA $LUV $ALK $UAL $AAL $MESA $SAVE $LTM #1 I have my eye on these $AZUL . $CPA . $GOL . Just watching. $UAL . has been a very reliable trade. Most are working well with many at top of range. $ALK $HA . $LUV .
issues: @bRobert $JETS $LUV $HA $ALK $UAL $DAL $AL $AER Add $AAL
bRobert: @issues $JETS $LUV $HA $ALK $UAL $DAL $AL $AER $AAL You can . It is flying higher with the group
Mitchell: ...
$AAL - recently been trading in an ascending triangle pattern; now breaking out to the upside (also closed above the 200-day SMA). This could be the start of a longer-term move higher as it has been trending lower since the start of 2018. Earnings a ...
Mitchell: 6/20/2019 Trading Notes $AAL - bearish engulfing candlestick printed today on the retest of the downtrend line on heavy volume. Earnings aren't expected until 7/24. $GE - shares have been consolidating over the last few months; now it finally closed above the $10.50 level. Earnings are due out on 7/18. $GLD - watch the gold ETF to see if it can close above $130 on a monthly basis. This would confirm a long-term major breakout that could setup for a measured move to $150. $WHR - shares have been on a tear since the May bottom, now seeing some sellers step in near the $140-$145 resistance area. Earnings are due out on 7/22.
Trudy Warren: Thanks for sharing your notes!@Mitchell $AAL $GE $GLD $WHR
DrScience: #Airlines strong even as oil is up 3% today, led by $AAL, up 5.4%, others $DAL $UAL $JBLU $LUV
DrScience: #Airlines all bouncing from lows after $DAL reported traffic up 7% in May. We could get some V-shaped recoveries in $AAL and $LUV if other airlines report similar (or better) interim results and as the $BA 737 issue gets further down the runway . $DAL is back up to the 200 DMA, so action at this level will be somewhat telling.
Mitchell: ...
$AAL - down almost $6 from the May highs, but shares are retesting the 2019 lows near $29

$GE - we never got the move above $10.50 that would've setup for the next leg higher. The stock is now breaking down below all key moving averages and won't h ...
Mitchell: ...
$AAL - shares broke down below $32, now setting up for a continuation to $29-$30 in the coming weeks

$AAP - previously mentioned watching how it closed out the week, now consider a bullish position with a stop loss reference under $150 (upside pot ...
DrScience: #Airlines some taking off, some landing. Others flying straight and level. Most up 1% or more, except British $RYAAY, and $HA could be rolling over. $JBLU trying to move above yesterday's high, about 12 cents away from the $19 target. Taking some off here. $ALK making a higher low after earnings and testing the 200 DMA. $UAL consolidating. Looking for the 50 DMA to begin rising to cross the 200 in the next few weeks. #CoveredCall candidate. $DAL in the 3rd day of a 3.3% VS after yesterday's ex-div. Alerts for a Breakout above 58.50, but CMF falling and MACD on a slow descent. $AAL wider VS at 5.5% and breakout above $35, but the 200 DMA overhead and 50 DMA below define the near-term range. Oops... forgot $LUV. Stock struggling to break out above the 200 DMA (again). Long JUN 55 Calls with 50 days to get to $58. Come on summer fun! 🤑🤑🤑
traderbren: $BA - keep an eye on $BA in light of $AAL thinking planes will be back in the air come mid Aug.
Reif99: @traderbren $BA $AAL That's pretty old news, AAL announced that last week
rachel: ...
$AAL – worth watching…but still in jail. Alert $36
$MATX – covered on April 1.
$KEX – breaking out today.
$R – breaking out.
$NDX
$NFLX – still not in an earnings run. Just flirting with it.
$EHTH – great p ...
grcjr: $DAL $UAL $AAL $LUV more - $DAL earnings beat. Up in premarket. Others moving up also.
CraigReynolds: @traderbren $UAL Yesterday on the CNBC noon report, $AAL and $UAL took up 10 minutes of positive conversation.
DrScience: ...
"Rounding out the U.S. tally, American Airlines ($AAL) has ordered 100, United Continental ($UAL) placed orders for 137 MAX jets, and Alaska Air ($ALK) plans to purchase 32 planes. The average order size by big customers -- with more than ...
DrScience: #Airlines Most of the cohort ($LUV, $UAL, $ALK, $AAL) working on reversal of yesterday's moves to short-term support, and need to move/close above 8 EMA to break downward momentum. $RYAAY falling to the 50 DMA. Hard Brexit risk still part of the equation, but has the lowest cost in the EU markets. Stopped out of buy at $75, trying again here @ $72.65 with logical stop below.
DrScience: #Airlines having issues again with groundings. $LUV, $AAL, $ALK leading to the downside.
DrScience: #Airlines #TGIF $IYT Same song 10th verse. Could get better, but it's gonna get worse. It's taking two hands to count the down days since the stock topped at the 200 DMA. Next week, we may have to take off a sock! $ALK new 52-week low $HA testing $25 support $RYAAY fell out of the uptrend channel (and out of my portfolio). $AAL buyers appear to be nibbling the $32-level over the past two days. $LUV testing pre-earnings levels. $SAVE falling toward 200 DMA as target. $DAL holding altitude, but engine 1 failing (new short possibility on Monday) $UAL sinking below the 200 DMA
DrScience: #Airlines are still descending. $IYT has finished lower 8 out of 9 days, and today looks to add another mark in the losses column. Looking to take some more off in $AAL, stops moved down to above $32.
rachel: ...
$AAL & $JBLU – compare recent price action. These are working on bases...that will take quite a while.
SAVE – continuing its slide.
$NDX
$GDX
$NUGT – rebounding.
$AMZN – holding at 50-day MA. Was tempted to short...or bu ...
DrScience: #Airlines Domestics continue to descend, seeking smoother air. $SAVE weighed down by new $DIS-themed "Dumbo" plane, but flapping its ears at $54 support. $ALK still sinking below Christmas levels, and $AAL following. $UAL, $DAL and $LUV trapped in 50/200 DMA no-man's-land. $HA waiting for next shoe to drop, add to short with stop above today's high. Outside the US: $RYAAY tracking the 8 EMA/upper Bollinger band. $VLRS the $LUV/$JBLU of Mexico climbing, up 65% from $5.30 support, while $CPA still acting poorly.
DrScience: #MOC $30Mm to buy MOC (Transports ($IYT) getting a lift into the close.) Sold some $AAL 32 Puts @ 1.28 for 28% gain.
DrScience: #Airlines presenting at JP Morgan Aviation, Transportation, Industrials Conference. $DAL the big mover to the upside after reaffirming FY19 EPS $6-$7 vs $6.51 estimate and saying they're on track for Q1 EPS and guidance. $HA is the biggest loser this morning, may be testing $25 -- the Christmas Eve support area. $AAL -- still short via APR 32 Puts rolled down from APR 36 Puts this morning.
rachel: ...
$AAL – broken stock.
$SAVE – Off GSL.
$NDX – "inside day." Resting above 200-day MA.
$DJSH – Still going. China rising…even though economy weakens. Market looking forward?
China:
$VIPS – Sher&rsquo ...
DrScience: #Airlines Weakness appears to be the watchword. $HA taking it hard on Deutsche Banks cut to sell. $UAL still clinging the 50 DMA, but momentum building to the downside from a volatility squeeze; 200 DMA support @ $83, and $80 is pre-earnings level. $ALK showing the way to heaven's basement, walking the Lower Bollinger band. $LUV retracing the Buffett rumor, and falling. $AAL, $DAL 50 DMA support and 200 DMA resistance.
DrScience: $LUV Southwest altering course to a heading of South by East on the daily chart after underestimating the impact of January's manufactured Gubment shutdown. The entire cohort diving for cover. Looking overseas to $RYAAY for a little dip to the 8 EMA and another move higher, but for the time being, Short $AAL via MAR 36 Puts @ 1.23 (from yesterday thanks to @Bridget) for a landing on the 50 DMA.
Reif99: Still looking for good shorts if anyone has any ideas. Currently short $OHI, $TEVA, $AAL, $URBN
spmeyers: @Reif99 $OHI $TEVA $AAL $URBN I have several that I'm waiting to trigger with a down day; $TCS $LMNX-- I like to find a big selloff followed by weak-ish rebound; $XPO is another; btw I think OHI may be done going down
bwcarnation1: $AAL and others doing well today
DrScience: #Airlines $ALK $JBLU $AAL testing the 200 DMA from below. $LUV has broken through to the upside. $UAL still the best in a bad neighborhood, while $SKYW and $ALGT have yet to achieve takeoff speeds. $HA reports tomorrow.
bwcarnation1: $AAL posted this a.m. expecting/hoping it gets to 200d..strong vol.
DrScience: $ALK reports tonight, and is getting a lift by earnings beat at $AAL $LUV $JBLU. But, concerns about fuel prices, and seat and route addition issues are the next hurdles the airlines have to leap in Q1-2019. And, government shutdown pay issue could ground flights as threats of an Air Traffic Controller sick-out/walk-out -- whatever it's eventually called -- bubble below the surface.
DrScience: $LUV $JBLU $AAL will report in the morning. Stocks are below the 200 DMA, with support about 25% lower, so I'll be watching for post-earnings short entries. With $DAL and $UAL having already reported revenue slowdowns, operating costs in the coming quarter will be the focus for any move other than lower.
DrScience: $DAL first Delta, and now $AAL offering poor guidance in the airline space. $AAL down 10%, taking the rest of the fleet into a tailspin. $DAL reports on the 15th, so I'm expecting a dive into next week.
Robert1965: $AAL up 4.0%
rachel: ...
6. $AAL
7. $HA
8. $LUV
$DJUSRR – close to breaking below 200-day MA.
9. $R – nope.
10. $JBHT – diving.
$MDY – testing support…on high volume.
$IWM – still under distribution.
$NDX – stabilizing.
1. $SSP &nd ...
debeers: TECH SECTOR & TRANNIES---$AAPL/$NVDA/$AVGO/$FDX/$AAL-
LONG FORM-Within the S&P 500, the information technology (-3.5%), consumer discretionary (-3.1%), and industrial (-2.6%) sectors underperformed the broader market.

Apple's (AAPL 168.49, ...
1winkie: ...
$AAL -was started as Neutral and was assigned a $41 price target (versus $36.75 close) at Credit Suisse.

$AMH - was downgraded to Outperform from Strong Buy at Raymond James.

$AZN - was downgraded to Hold from Buy at Investec.

$BB - raised to ...
issues: Buffett's Berkshire Hathaway's $BRKB latest 13-F filing, showed a bigger stake in Apple $AAPL and purchased the following: $BAC $GS $DAL $TRV $JPM $STNE $GM (really Warren?? GM?) $USB ORCL. He sold $PSX $WFC $CHTR $AAL $LUV $WMT $SNY Apple Is Now 26% Of The Portfolio https://www.investors.com/news/warren-buffett-stocks-berkshire-hathway-q3-13f/
DAN: $DAL $UAL $AAL -- This morning a highly regarded airlines analyst made some really bullish calls on the big three airline stocks, calling for double digit gains between now and the end of the year -- one was for more than 20%. The stocks gapped up a ...
issues: @gwenzee $MZOR $MDT $CHEF Thank you Gwen! I would like to make separate decisions on MDT and MZOR. I see MZOR stuck. I am considering a buy on MDT but not at this level. I held $AAL when it went through a merger ( a decade or so ago) and didn't like the way it turned out. It's easier for me to make them separate deals.
gwenzee: @issues $MZOR $MDT $CHEF $AAL Also found this info.

You are hereby notified that Levi & Korsinsky, LLP has commenced an investigation into the fairness of the sale of Mazor Robotics to Medtronic plc (MDT). Under the terms of the transaction, Maz ...
shoredriver: @gwenzee $MZOR $MDT $CHEF $AAL $MDT......talk is that they def. stole it @ 58 and change.....my $ still on $ISRG and $TRXC ..... opposite ends of the spectrum.....
gwenzee: @shoredriver $MZOR $MDT $CHEF $AAL $ISRG $TRXC Was "talking" with Issues. He was the one who had no idea what was happening with one of his holdings, MZOR. I have no position in any of these. Just trying to give some info to Issues.
gilman23smm: @gwenzee $MZOR $MDT $CHEF $AAL $ISRG $TRXC I think it was a steal at $58.50. It was only a 10% premium and well below the recent high of $64, which was only two months ago. The $MZOR Board didn't do shareholders any favors.
issues: @gwenzee $MZOR $MDT $CHEF $AAL $ISRG $TRXC And it's greatly appreciated Gwen! Thank you!
gwenzee: @gilman23smm $MZOR $MDT $CHEF $AAL $ISRG $TRXC This should be addressed to issues. He is the one who owned the stock.
rachel: ...
$AAL – you are either in, or watching.
$DAL – latest consolidation is too extended from July low. How much upside before profit taking.
$NDX – still in a range. This needs time.
$IYZ – strongest sector.
$CSCO – working ...
Wolf: $AAL Short @ 41.75, stop @ 41.40
Wolf: $AAL Consolidating above the 50DMA. Small position @ 39.
bRobert: @champ $ALK #Airliner---- #Global-Transportations-Conference #new-presentation Many bullish charts in the $JETS universe.WEEKLY breakout $UAL $DAL nh. .$HA WEEKLY flag/breakout threat. $AAL nice base.
Visit the Trading Forum to join in the discussion.
| | |
| --- | --- |
| Stock Price | $USD 12.50 |
| Change | 0.00% |
| Volume | 86,439,100 |
American Airlines Group Inc, through its subsidiaries, operates in the airline industry.
Request Video of AAL
Already a member?
Sign in here.
Earnings
July 23rd, 2020 - 2020 Q2 Earnings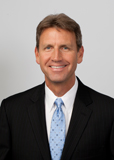 Dan Fitzpatrick
Stock Market Mentor gives you EVERYTHING you need to succeed in the market; all in one place. How easy is that? Dan Fitzpatrick and his elite community of traders share trading ideas, strategies and much more. Dan Fitzpatrick--a world class Technical Analyst, trading coach and regular CNBC contributor--gives you access to all of this with a 30 day trial membership for just $7.77. Get started TODAY and start trading better TOMORROW with the following premium content:
Nightly video Strategy Sessions with a game plan for tomorrow
Got a stock you want Dan to look at? Just ask.
Patent pending video alerts instantly delivered to you when one of Dan's trading signals is triggered. This is not your typical price alert. This is a short video explaining the action you need to take to make money. No more "Woulda, coulda, shoulda"
Access to over 71,800 stock analysis videos
Access an ever expanding library (71,800) of educational videos that will save you time and make you money
Join a team of friends and traders that have one thing in common; a burning desire to succeed.

Become a Member Today!
Gain immediate access to all our exclusive articles, features, how-to's, discussion group and much more...
Satisfaction Guaranteed!
Your Stock Market Mentor membership comes with a 30 day, no questions asked, 100% money back guarantee!