American Airlines Group Inc. (NASDAQ:AAL)
Bands Volume 200 SMA 50 SMA 20 SMA Videos Alerts Articles Events

DrScience: $AAL $DAL etc. Something going on in the airlines. Big volume spike on the 5-min chart.
DrScience: $DAL $AAL $HA $ALK $LUV $SKYW, et al, liking the drop in crude oil. I like Delta, $DAL since the stock is popping from a volatility squeeze at the 50 DMA. BTO JUN 55 Calls @ 1.15
DrScience: @traderbren $DAL Liking it, too, but chose the wrong horse. $AAL best performer RHRN, but the chart just looked less compelling.
JonSeale: $AAL Is American's chart showing a head and shoulders pattern possibly? It was down yesterday when everything else was up big.
Wolf: $AAL Sitting on the 200DMA. Would say it is low risk entry, but right now, I don't think that exists. Started a position @ 50.64 using 3/29 50.50 puts @.35 as a stop.
issues: @elgie $ALK I was thinking about buying some air, as in airlines. I am comparing $ALK to $AAL $DAL $UAL and $SKYW. We hold SKYW.
Phxlab: @issues $ALK $AAL $DAL $UAL $SKYW Once ALK and Virgin get the merger all figured out, I think the stock will move up nicely.
Phxlab: @Phxlab $ALK $AAL $DAL $UAL $SKYW I went out to ALK 20 Jul for premium. 40/60 Bull put spread for 2.70. Looking for stock move up.
1winkie: ...
$AAL was raised to Outperform from Market Perform with a $62 price target (versus a $52.59 close) at Bernstein.

$AAPL was downgraded to Market Perform from Outperform at BMO Capital Markets, based upon lower production expectations for the iPhone ...
bRobert: $AAL 50d bounce
bsafriet: @1winkie $AET $AKS $AAL $AAPL $ALLY $ALV $BIIB $EA $ESRX $FIT $FL $IMGN $MCD $MET $NGVC $NKE $PFE Thanks for the updates!
ROSEY: @bsafriet $AET $AKS $AAL $AAPL $ALLY $ALV $BIIB $EA $ESRX $FIT $FL $IMGN $MCD $MET $NGVC $NKE $PFE DITTO. 8 )
rck89: @grcjr $LUV $CAT Added small to my positions in $LUV. This is just too good a company not to add on dips! Gary Kelly was good on CNBC a short time ago. This is not $UAL or $AAL.
grcjr: @rck89 $LUV $CAT $UAL $AAL ... $LUV also not $DAL I added a 1/4 position to $CAT and $LUV both profitable at this point.
champ: @DragonFly $UAL @ $77.84 ..HOD ---- It never hurts to sell before earnings....but the reports are that $UAL, is going to beat... just like $DAL did....because the monthly traffic numbers have been climbing, on all the airline stocks. $DAL was the fir ...
champ: $UAL over $80 now...still climbing...up $4.00 RHRN.. but zig-zagging ...if this keeps up, this stock could break-out to a new ATH tomorrow morning.....$3 billion in new share buybacks, they always guide on the ER call...but all looks positive. $AAL is also now climbing in the AH's...along with others....I posted about the sector turn in November and I posted my entry on $UAL, was on 10/10 at $57.50...around the low.
CHOFF: @champ $UAL $AAL - very happy to have sold $AAL at $58 last week. More flights, more planes, higher profits, etc...I get it. On the downside, fuel costs are going up. I'm out. Other places I'd rather be even if it goes up. Psychologically, I really didn't like this stock. It regularly crushed earnings and then got punished after their ER. Drove me nuts.
champ: @CHOFF $UAL $AAL --- I understand and that is exactly.. what your supposed to do, buy low and sell higher...nice. Looks like they are all dropping now because of guidance, from $UAL....its all about guidance....this is a big reversal.. in the AH's, from high to low. Its same-thing going on now...
kprestonsharp: $AAL broke out last week, looked like it was going into phase 2, and has been stuck there. What's more likely at this stage? New range of consolidation or going to kick into phase 3?
champ: @mopick $DAL ---- I have a position and a positive earnings report tomorrow from $UAL, could give it a kick...I have positions in $UAL $AAL and $JBLU also...and I believe all will slowly keep climbing. The sector is strong and has turned....however, ...
bRobert: $AAL flag
bRobert: $$AAL weekly breakout. Target $70+
champ: $UAL up 5.2% --- $AAL 5.3% --- $DAL 5.5% --- $JBLU 4.5% ---- The Airline sector is# #BreakingOut...but the one with the largest price target is $UAL and that target is $130...its now at $76.50...thats a large spread of...$53
traderbren: @champ $UAL - I like the bid in $AAL this morning
champ: @traderbren $UAL $AAL $DAL....any one of these could work but $UAL is the top pick...sector rotations that I have taking about.
champ: $UAL $AAL and $DAL ....still working... pick-out a Target in the sector...I'm holding all 3 of these...and $UAL is my largest position.
bRobert: $JETS . Mentioned that the pullback was an opportunity. Undervalued. Somebody noticed. $UAL $AAL and several others . going higher.
champ: $AAL @ $53.25 ---- Was also UpGraded this morning by Stifle and by $BAC../Merrill yesterday, to Buy from underperform. $$$$ our rotating into this sector..$JETS... and the predictions are 2018, will be strong for the sector because of the Economy.
bRobert: @champ $AAL $BAC $JETS The charts precede the news. Usually does. Front load the upgrades. Again, not mom and pop buying pushing the sector up last few months
DrScience: @bRobert $AAL $BAC $JETS Isn't it obvious that charts precede news since charts show past history? They do not, however, predict news. Instead, charts reflect and respond to investor sentiment. News changes an unknown to a known, investor sentiment is adjusted, and the chart reflects the news. Cause and effect -- can't be the other way around.
bRobert: @DrScience $AAL $BAC $JETS Charts show the dynamics of buying and selling . as reflected in price action and volume to some extent. It shows what the crowd is doing. There is history and real time. If you look at long term charts , you more clea ...
champ: @DrScience $AAL $BAC $JETS ---- I agree....and I wish I could communicate as good as you do. Your.. a excellent communicator and I will never get any better, I don't think. I'm just, not any good at posting. But I grade you, at the top of the list....4.5 or higher.
CHOFF: @champ $DAL #Pre-announced #Cowen - really, you know they'll all bounce for sure? The trouble I have with that comment is $AAL has beat, even crushed earnings 4 of 4 quarters. Shortly after each ER, the stock sells off. Maybe it will be different this time, maybe not. $DAL met earnings back on 10/11/17 and that started the drop in $AAL up until it beat earnings on 10/26 upon which it dropped even more. There is certainly more market euphoria this time around. I hope for my sake you are right, because I've been long $AAL forever. From a valuation standpoint, they are certainly cheap and should be higher.
bRobert: $AAL upgrade. Chart target $60+
bRobert: $AAL breakout. Target $59
Wolf: @bRobert $AAL Up 2%, starting to break out.
champ: @Wolf $AAL ----- All are moving up in this sector and will move higher ...pick your targets.
Sher: Took profits, throughout week, on several long call positions: $AAL, $ABBV, $INTC, $CSX, JD, $TWTR, and $X – Back in $CSX, $JD, & $TWTR - Opened new long call position in $MGM.
bRobert: $AAL next leg up attempt through resistance.
Wolf: $AAL Holding near the upper BB. Watch for a break above 52 for an earnings run.
bRobert: @Wolf $AAL Agree. Nice setup. Tighter stop on partial. Top of range
CHOFF: @Wolf $AAL - you can have mine. I'd feel lucky to get $52-53 p/s one of these years. If it ever gets back up there, I'll immediately raise my stops to $52. It likes to approach resistance and then fade....not to mention the scheduling foul up that caused them to pay pilots 1.5x to pick up holiday flights. I shall add my hope to yours.
bRobert: $AAL bounce target 1 . $53
Wolf: $AAL @ Dan Thoughts on $AAL. Choppy consolidation, Breakout and test or failed breakout? I am thinking phase 2, but if so, it was a weak phase 1.
DAN: @Wolf $AAL Hi Wolf. Airlines are still really in a sideways range (over the past several months). I don't see a volatility squeeze on AAL because, over the last 12 trading days, AAL was higher on 9 occasions, and there really hasn't been much sideways trading to build any kind of a tight base.
infocus: @DAN $AAL Similar but small at TOS. They changed the charting system from very easy and good to more difficult and fair. Complaining achieved nothing, at least so far. Ho hum...
debeers: @Vehid $AAL $UAL --Why dontcha wait to see what oil does first today? Just a thought.
Vehid: @debeers $AAL $UAL great idea. Thanks!
bRobert: @Vehid $AAL $UAL Weakness in AAL will end up being an opportunity. Limited event that will likely be managed. AAL discounted.
Wolf: $AAL Breaking through the upper BB off the 50 DMA. I think it will run a few points. Long starter.
bRobert: $AAL target 1 . $52 . Long calls
bwcarnation1: $XAL airlines doing well. bought $UAL and $AAL yesterday
bRobert: $AAL inv h&s Target 1 . $51 . made
Vehid: $AAL "A glitch in American Airlines' pilot scheduling system means that thousands of flights during the holiday season currently do not have pilots assigned to fly them...more than 15,000 of the airline's flights don't have pilots..." I have $UAL and was thinking of buying $AAL but I guess I will just add to $UAL
bRobert: $AAL $IYT target $53 Seeing perky action in many transport names
champ: #Airliners --- Theirs an article this morning in the Washington Post, about a interview that David Koenig from AP, had with the # 2 man at $AAL...president Robert Isom, said at their headquarters in Fort Worth, Tx....and these #comments are in his wo ...
Wolf: $AAL Just broke through the 50DMA with a 2.4% move. Watching to see if it holds. If it does, could run a bit.
bRobert: @Wolf $AAL Nice pickup. ADX MACD cross. Target 1 $51
Wolf: $AAL Added a little @ 47.75 using 11/17 47.5 puts as a stop. If it breaks through the 50DMA, will add again.
DrScience: $ALK $AAL $LUV $JBLU A few Airlines beginning to show some curve to their rounded bottoms... could be upcoming ex-div dates.
Bilbo: @issues $RYAAY $UAL $DAL $AAL $RYAAY This is a European low cost airline with high growth. Its been a superb performer. It has a glitch/issue recently and had to cancel a lot of flights. Share price dropped. Earnings are due very soon - no date available. My position has grown significantly and its a LT hold for me. I will watch earnings and statements re impact of cancelled flights on growth and impact of pilot pay increases/negotiations.
issues: $RYAAY has had a nice couple of days. NP but what's up with this airline? All the rest seem to down $UAL $DAL $AAL HA?
Bridget: Earnings tomorrow morning: $TWTR $BMY $UPS $COP $MCK $HSY $F $NEM $AAL $MO
Bridget: ...
$TWTR $BMY $UPS $COP $MCK $HSY $F $NEM $AAL $MO

$IYT - transports are down, which is typically a leading indicator for the market
$XHB - bearish engulfing reversal
$SMH - this leader is looking toppy $AMAT $LRCX $MU
$UVXY $VXX - huge volume in t ...
traderbren: #Airlines - I decided to take profits on $AAL and $LUV yesterday, but based on news today, it looks like the Airlines could get a bump based on $AAL which is up PM.
Wolf: $AAL Up 5.4% from squeeze. Launched off the 200 DMA through the upper BB. Small position weekly 48.5 call 265% profit.
bRobert: $SODA $JETS $LUV $AAL $VAC $HGV Soda attempted breakout. Many airlines putting in higher highs/lows. LUV above the neckline . Target 60 Resorts/hotels breakout continues
issues: I am trying to choose which of these to add to: $CDW $XEC $AAL $AZUL. Anyone? $CNC is already on the moon. NP
Sher: @issues $CDW $XEC $AAL $AZUL - I vote for $AZUL... Looks like a perfect phase 3 reversal (JMFO!)
issues: @Sher $CDW $XEC $AAL $AZUL Thanks Sher. Are you buying/ selling anything today. I always value your expert opinion and I realize you are humble too. You've got it all! I always read your posts. Thanks for responding. I haven't bought any airlines today. Are you holding any? We booked a trip to HA on AAL and they charged us an extra $100 for sitting together. Can you believe it? I guess that's why its stock is doing so well, hitting folks for nickles and dimes.
Sher: ...
No airlines, at present - Got wiped out on a poorly handled $JBLU call position - Thanks to you, I'll be watching $AZUL & $AAL - Have done a couple of small adds: $EEM - Took profits on all Sept. call positions and added to Oct. $45 call positio ...
DrScience: $DAL $AAL $UAL breaking higher intra-day. $DAL testing the 200 DMA, $AAL getting close, but $UAL in a tailspin, having trouble rising above the 8 EMA.
DrScience: $AAL, $LUV, $DAL Airlines touched down hard and bounced. I'm in $LUV @ 51. (No pun intended) The question is can they gain speed for a takeoff through the cloud of disappointments.
issues: @DrScience $AAL $LUV $DAL Very funny, "I'm in LOVE!" I get it. OK LUV! That's Cramer's favorite. Look at $SKYW.
Wolf: $AAL Almost bullish engulf of the last 2 days. Still going.
SMMReif82: @Wolf $AAL most of them $XAL big bounce
issues: I am liking the airlines. My choice would be $AAL (pe 11 wow!) $HA (pe 10). Will buy on Mon if green and continued up! Why these? Just look at the 10 day chart, it's obvious. I also like $GOL but their pe is n/a.
DrScience: $LUV, along with $AAL, $DAL, $UAL having another bad day. The bottom is not clear, but a saving grace for bulls might be that the 3-day-rule may come into effect at EOD.
bRobert: @DrScience $LUV $AAL $DAL $UAL The market is pricing in the worst scenario with plans for increased capacity in the industry. Lots of hedge funds that have been on the wrong side of the trade in this time frame are bailing. Easier for us to bail when stops respected. Big money gets things wrong. Goldman got creamed trading last quarter betting on a big spike in Nat gas. We are small sharks and should be able to avoid these perils
Bridget: Airlines not seeing a bounce today. $DAL $AAL $SAVE moving lower.
CHOFF: @rck89 $LUV - it's the 4th largest behind $AAL, $DAL, and $UAL. Volatility is ruling the day. It's already below the 200ma...in that case, what's the next logical area of support before you get stopped out? The trend is still down until it proves otherwise.
Wolf: $AAL Beat earnings and was up 3% premarket. Back below yesterday close. Short medium position, thinking it will follow UAL after they beat.
Wolf: $AAL @Dan I follow your lead from the strategy session and stopped out @ 51.66. Still Long weekly 51 calls (Small position).
DAN: @Wolf $AAL OK. Good job. Airlines just aren't being bought right now. Of course, everything goes up at some point...stocks bounce up and down. But the group is week. And after the run many have had (AAL is up more than 100% since the June 2016 low), the institutional buying seems to have dried up. Not where I want to be.
Wolf: @DAN $AAL Would you recommend shorting against the calls over earnings?
issues: Airlines crashing; sold remaining shares of $ALK $HA $AAL $LUV. Oil coming on alive: bought 1/4 position in $XEC.
Henry: @issues $ALK $HA $AAL $LUV $XEC unfortunate choice of words :-)
stevef214: @issues $ALK $HA $AAL $LUV $XEC I was looking at XEC, a Dan dicker pick because of its holdings in the Permian basin which has the lowest cost of production. His belief is that the low cost of production claimed by many E&P's is bull because if it were true they would have shown better numbers for the last 1/4 . The result will be that soon they will run out of cash or credit for capex for new exploration and the demand will outstrip supply resulting in much higher prices for oil. But until that happens (who knows when or if) $XEC is at a good but point after this last pull back.
issues: @stevef214 $ALK $HA $AAL $LUV $XEC Thank you Steve!
bRobert: $LUV . $AAl LUV good entry/add level . bounce 50d. AAL . retest breakout area. same prescription
CHOFF: @bRobert $LUV $AAl - pulled down a bit due to UAL news of lowered revenue guidance. Some say it's UAL specific issues. We'll know more when $AAL reports on the 28th. Been long $AAL forever.
bRobert: @CHOFF $LUV $AAl $AAL Added to both positions.
bRobert: $AAL $DAL $UAL $LUV $JBLU AAL continuing march higher after clean breakout. Target $64. Others minor pullbacks. The pause that refreshes
Bridget: $AAL is at a new 52 week high along with $LUV
Bridget: I'm taking off a little early today. Notes: $SPY still in a channel, but in a downtrending channel. Same with $QQQ. Solar still holding up well. $TAN, $JKS $XME still slowly moving higher $XOP seems to have bottomed. Now it's basing $PSX is performing well. $IYT - higher highs, $AAL moving Pipelines are on a tear $AM $WPZ $WMB $OKS $OKE $ETE, possibly due to changes the administration is making regarding drilling rules. $NKE - if you aren't already in you're chasing $TTWO - at a good buy point $CC - breaking the downtrend $MU - sold off after earnings, will this now follow the rest of the semis $VFC - higher highs. Inverse head and shoulders on the weekly. Neckline around $58 $JD - double top $ETSY - flagging $BGCP - back up to its prior high Breakouts: $TWX $GNC $SSW $AXGN $TRUE
Wolf: $AAL making a run at the close.
Forexpro: @bRobert $AAL $UAL $LUV $ALK $JBLU Thanks, bRobert, WSJ reports that Qatar Airways is looking to buy up to 10 percent of $AAL. Shouldn't hurt. All the best!
bRobert: $AAL $UAL $LUV $ALK $JBLU Airlines perky in the premarket. Significant upside potential. Not extended with decent entry points. Great weekly charts. Significant tailwinds
Bridget: Notes: XLK to XLF rotation continues XLV still working XHB continues breakout - also $HD $MHK $FND Oil stocks still consolidating Insurance stocks working: $AAL, CI, $AON $CB $TRV $AFL Stocks that are working: $COR $ATHM $TSLA $MO $HRC $PLSE $JNJ $LVS $PLNT $TWO $ABBV $CVNA #ipo Stocks breaking: $FIVE $MYL $SYMC $CC $TMUS $WPZ $ADNT, and all FAANG $PYPL and $SQ - both at a good buy point $SINA - at a good buy point $MDSO - ditto
Wolf: $AAL 3 day rule. BTO weekly 49 puts @.38. Bought shares against the puts.
Visit the Trading Forum to join in the discussion.
| | |
| --- | --- |
| Stock Price | $USD 40.96 |
| Change | 0.37% |
| Volume | 678,581 |
American Airlines Group Inc, through its subsidiaries, operates in the airline industry.
Request Video of AAL
Already a member?
Sign in here.
Earnings
October 25th, 2018 - 2018 Q3 Earnings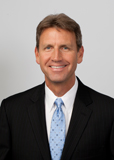 Dan Fitzpatrick
Stock Market Mentor gives you EVERYTHING you need to succeed in the market; all in one place. How easy is that? Dan Fitzpatrick and his elite community of traders share trading ideas, strategies and much more. Dan Fitzpatrick--a world class Technical Analyst, trading coach and regular CNBC contributor--gives you access to all of this with a 14 day FREE membership. Get started TODAY and start trading better TOMORROW with the following premium content:
Nightly video Strategy Sessions with a game plan for tomorrow
Got a stock you want Dan to look at? Just ask.
Patent pending video alerts instantly delivered to you when one of Dan's trading signals is triggered. This is not your typical price alert. This is a short video explaining the action you need to take to make money. No more "Woulda, coulda, shoulda"
Access to over 58,200 stock analysis videos
Access an ever expanding library (58,200) of educational videos that will save you time and make you money
Join a team of friends and traders that have one thing in common; a burning desire to succeed.

Become a Member Today!
Gain immediate access to all our exclusive articles, features, how-to's, discussion group and much more...
Satisfaction Guaranteed!
Your Stock Market Mentor membership comes with a 14 day, no questions asked, 100% money back guarantee!