AbbVie Inc. (NYSE:ABBV)
Bands Volume 200 SMA 50 SMA 20 SMA Videos Alerts Articles Events

traderdl: $ABBV strong - ath
scottrades: Some #Earnings to be aware of this week: $AAPL $TSLA $AMD $AMZN $MSFT $FB $NIO $BA $UPS $PINS $GE $SHOP $GOOGL $QCOM $XOM $F $MMM $ABBV $ACI $TWTR $X $SPOT $TDOC $CL $V $CAT $LLY $ENPH $SAND $OTIS $SWKS $CROX $MRK $RTX $MCD $SBUX $OSTK $BP $NXPI $DPZ $BMY $MA $GLW $CHKP
Pokersmith: ...
AbbVie ($ABBV)
Consolidated Edison ($ED)
Amcor PLC ($AMCR)
Franklin Resources ($BEN)
Walgreens Boots Alliance ($WBA)
Leggett & Platt ($LEG)
3M Co. ($MMM)
Cardinal Health ($CAH)
Essex Property Trust ($ESS)
The Coca-Cola Co. ($KO)
Kimberly-Clark C ...
lostsheep: $ABBV beginning to fill the gap above 105.09
Hans_Schultz1: $GBTC nothing to do. Holding $ABBV Sold remainder. Looked like it might rally some but I was out when it broke yesterday's low. $UNH - raised stop to ensure small profit is worst case $IWM - stop raised to just below today's low on small fraction I still have $SPY - same as IWM $SCCO - Seeing Dan's note, decided to raise stop to 71.07 for today on the odd chance it may rally at some point. 1 pct risk at this point 85% cash and rising
lostsheep: $ABBV as long as it can hold 102.8
lostsheep: $ABBV added using 102.8 as a reference
lostsheep: $ABBV above 105.09 into the gap
Orange-Green: $ABBV down premarket- can't find any news?
shoredriver: @Orange-Green $ABBV ...there is news...just try looking.....
geotheo: @Orange-Green $ABBV Could it be asking for an extension? AbbVie Announces Extension of Review for Supplemental New Drug Application of Upadacitinib for the Treatment of Adults with Active Psoriatic Arthritis
Doug: @shoredriver $ABBV NORTH CHICAGO, Ill. , March 17, 2021 /PRNewswire/ -- AbbVie (NYSE:ABBV), a global research and development-based biopharmaceutical company, announced that the U.S. Food and Drug Administration (FDA) has extended the review p ...
Orange-Green: @geotheo $ABBV - cheers! Likely going to get stopped out here this am
lostsheep: @Orange-Green $ABBV The news does not look tragic and volume is light. Maybe watch the opening print and see if it holds? Ask others for opinion
jwstich: @Orange-Green $ABBV news on finviz
JosephM: $ABBV...smoked...i'm ready for a beer. Happy St. Pats!
lostsheep: $ABBV now inside 30 and up 104.80 and into the gap
JosephM: @lostsheep $ABBV what does inside 30 reference? I sold. You bought my shares.
lostsheep: @JosephM $ABBV 1 30 minute candle followed by another that doesn't exceed the high or low of the previous and the next breaks the second in one direction up or down
Pgru: @lostsheep $ABBV $MDT $JAZZ $MYOV $HZNP Thanks!
lostsheep: $ABBV $YUM conto nation moves day 2
lostsheep: $ABBV $MDT $JAZZ $MYOV $HZNP some pharma, bio and medical device stocks looking like they could fly if a gust of wind comes there way.
Pgru: @lostsheep $ABBV $MDT $JAZZ $MYOV $HZNP nice! what were your search criteria to find them?
lostsheep: @Pgru $ABBV $MDT $JAZZ $MYOV $HZNP scan for stocks with moving averages stacked above each other 8 20 50 200 ala:danscan and select candlestick patterns.
Orange-Green: $ABBV -breaking out of its range
Cjauger: $ABBV. Breaking out of a pinch and pop
Orange-Green: $ABBV is right at resistance on strong volume.. looking for a move above $109
Orange-Green: @Bridget - Hey @Bridget, I am considering adding calls to my $ABBV position.. could I grab you opinion of this trade idea? Thanks very much!
Orange-Green: watching $ABBV and $SNEX this am as they continue to tighten and pinch
geotheo: $ABBV Something to watch. Look for a breakout. Squeezing (6%) near 50MA. $109.5
Hans_Schultz1: #DanScan - 10 interesting charts: $ABBV - Sideways at 50 dma $AME - Just breaking out of a squeeze. Not terribly extended above 50 dma. Watdh 125.81 $CSX - also mentioned by others along with some other rail and truck $DFS - squeezing at 50 dma - alert 99.42 $DXC - very tight squeeze and pop $HCA - popped out of squeeze. wished I had seen Friday $MSI - setting up. Watch $PKG - squeeze + pop and back above 50. Consol below 50 for some time $PNR - breaking out on daily $PVH - break out on daily chart No positions in these. Looking for entries.
bRobert: @Hans_Schultz1 $ABBV $AME $CSX $DFS $DXC $HCA $MSI $PKG $PNR $PVH #DanScan $THC another hospital Tight squeeze out $80 Look for pullback bounces in both You will get one You didn't miss much
Amisure: @inthemoney - few ideas -$T, $CVX, $WMB, $MO, $VZ, $ABBV, $ABR, $NLY, $AGNC. $VICI, $APAM
Ajax4Hire: @Amisure $T $CVX $WMB $MO $VZ $ABBV $ABR $NLY $AGNC $VICI $APAM From the office of President Not Sure: $T- AT&T, filling gap from Mon,Nov9th,2020, look out belowwwwww; $VZ - Verizon; gap from Wed,Feb17th,2021, same. I am seriously considering switching to $TMUS(from $VZ). $TMUS is sooooo hungry for customers, offering very enticing deals. I note that $T Dividend APR is 7.4%(double every 9yrs,9months) and yet still not attractive(APR 7.1173%=double every 10years) $NLY - Annaly, I own a metric-ton of $NLY from @Dan 2020-08Aug recommendation. It is one of our portfolio's shining stars, much thanks @Dan :)
DAN: @Ajax4Hire $T $CVX $WMB $MO $VZ $ABBV $ABR $NLY $AGNC $VICI $APAM $TMUS Thanks Ajax. $NLY has been a very easy trade, hasn't it. One transaction: "Buy." You get paid for doing nothing -- better than a job with Cal Trans.
Ajax4Hire: @DAN $T $CVX $WMB $MO $VZ $ABBV $ABR $NLY $AGNC $VICI $APAM $TMUS Not sure I am up to the mental ability required for a job at California Transit. Will stick to StockMarketMentor instead:)
traderbren: @CM - $ABBV - looks like its setting up a bullish hammer for today, but I wouldn't pull the trigger yet as volume appears to be diminishing as it recaptures the 50 dma and 8 ema. Set alerts on the upside at 109.44 and 110.27 and for the breakout at 113 so you can be drawn back to it. If you don't have a position, I would wait for it to prove itself and take an initial bite at 109-ish so you can get confirmation that its building for a higher move. Good luck.
boombust: $abbv possible break out
Hans_Schultz1: @Pokersmith $QQQ Financials, Industrials and Energy getting some attention and some setups might be had there. A few others also #DanScan $PNR $CMG $CMI $R $PH $MS $HIG $DPS $FISV $ABBV $HAL $HES $MTB $DOW $KIM $CF $PRU $ETN $EA
Yuls: $ABBV looks good near 50sma, ARK bought some recently
bla00109: @Yuls $ABBV Great long term, relatively safe position for IRA or pension.
bla00109: $ABBV breaking out of squeeze on the 5 min chart. I bought this yesterday for IRA and pensions. Revenue and EPS accelerating in last 2 quarters. Div 4.5&%. A great buy and hold for your retirement acct, if you like "slow money" investments.
1winkie: Earnings today - $ABBV, $EBAY, $PYPL, $SPOT, $MET, $ IAC, $APO, $SAVE, $ELF, $BIIB, $YUMC, $HUM, $QCOM and $QRVO.
scottrades: Some #Earnings to be aware of this week: $AMZN $BABA $PFE $UPS $PINS $PYPL $SNAP $GOOGL $XOM $F $QCOM $TMO $PTON $ABBV $APPS $SPOT $ON $ATVI $CLX $BMY $BP $GILD $CMG $EA $OTIS $EBAY $QTNT $NXPI $FEYE $VRTX $SIRI $CRUS $MRK $PLUS $LGND $BIIB $PENN $HOG $ARLP $MDC $REGN
bwcarnation1: $ABBV added small
MtChet: $ABBV - Could make a case for a C&H on both the daily and weekly charts...added
Mikev200: $ABBV added LT#
bRobert: @Mikev200 $ABBV This and others. running higher. $IBB $XBI. WEEKLY. C&H breakout. MASNY undervalued. large cap. names. eg. $REGN. etc that will revert to the mean. HIGHER
MtChet: $ABBV - 52-week high and 4.85% yield...added
michaelH: $ABBV forming a nice base; potential shallow C&H; watching; looking to enter on BO over 107.65 w/ add over 109.00
1winkie: $ABBV - Shares of the stock made a strong rally following the Q3 earnings report and look like they are setting up for another move higher. The stock is trading at only 10X this year's earnings and 8.5X next year's offering deep value for the growth and yield. The yield is just over 5.0% and comes with a healthy 50% payout ratio, a robust earnings outlook, a 7-year history of increases - Long
Margi1983: $ABBV. Base forming at the cup handle. 5 % divi. Baby step long
1winkie: $ABBV - all time high - long and holding
Hemal: $ABBV 12/6/20 ABBV stock thoughts https://youtu.be/a6lzWfYiCCk via @YouTube
bRobert: @Hemal $ABBV WEEKLY C&H. like./reversal $140. measured move target. Daily flag. $110. $120. C&H. like np
scottrades: $IRWD popping on good volume. Chatter about an $ABBV takeover.
joelsg1: @scottrades $IRWD $ABBV $IRWD Main consumer drug Linzess flat sales despite massive ad spend and not best in class; Trulance much better owned by $BHC. So don't trust that rumor.
Auto: $MDC $ABBV added long
Yuls: $ABBV breaking out
1winkie: $ABBV was started with an Outperform rating and a $120 price target (versus a $95.12 prior close) at Bernstein. It had a $110.37 consensus price target. Over 5% dividend - Long
1winkie: $ABBV Earnings beat, raised guidance, and hiked the divvy - long
phgruver: I see that 1winkle already commented on $ABBV, but let me elaborate. I first purchased $ABBV back on 6/26/19, for $67.21/share, when they tanked, just before earnings, on the announcement that they were going to buy Allergan, looking for a quick bou ...
scottrades: Busy week for #Earnings ahead. Here some to watch for: $AAPL $AMZN $MSFT $AMD $UPS $FB $SHOP $BA $HAS $PFE $SMPL $MMM $TWLO $GE $FSLY $PINS $NOK $TWTR $MRNA $CHGG $ETSY $SAP $CAT $LGND $FVRR $SPOT $GOOGL $LLY $GILD $RTX $TDOC $OSTK $V $ATVI $MA $XOM $ABBV $HCA $SHW $F $NVS $NRZ $MRK
Ajax4Hire: $XLV - Health Care ETF is moving into a sideways/volatility squeeze. Traders holding their breath till a CoronaVirus solution materializes. Hold% $XLV Health Care Select Sector SPDR Fund - Top 15 holdings 9.84% $JNJ Johnson & Johnson 7.56% $UNH UnitedHealth Group Inc 5.37% $PFE Pfizer Inc 5.14% $MRK Merck & Co Inc 4.50% $ABT Abbott Laboratories 4.12% $ABBV Abbvie Inc 4.11% $TMO Thermo Fisher Scientific Inc 3.56% $AMGN Amgen Inc 3.47% $BMY Bristol-Myers Squibb Co 3.37% $MDT Medtronic PLC 3.25% $DHR Danaher Corp 3.24% $LLY Eli Lilly and Co 2.19% $GILD Gilead Sciences Inc 2.13% $CVS CVS Health Corp 2.01% $ISRG Intuitive Surgical Inc Data from: https://ETFdB.com/etf/XLV/#holdings $CVS is also a "Staple" Stock ($XLP) as mentioned this morning by @Forexpro
Mikev200: OUT, $ABBV $NET, added $OTIS, $TER, $MCD starter
1winkie: $ABBV was maintained as Outperform and its target price was raised to $127 from $125 at RBC Capital Markets. Bouncing off the 50 DMA
michaelH: $ABBV stopped out of 1/2 of my pos; looks toppy
phgruver: @michaelH $ABBV I think the pullback has more to do with the market in general, and the disappointing quarter reported by $GILD. $ABBV reported adjusted earnings of $2.34/share vs consensus of $2.20/share, on revenue of $10.43B vs. consensus $9.94B. A beat on both top and bottom line. Unfortunately, acquisition costs, for buying Allergan, and increased operational costs detracted from what would have been a great report. The stock is finding support around $94, but it could pull back closer to $90, without really breaking the trend. Watch for buyers to step back in. The yield is nearly 5%, and the dividend looks safe, so I don't expect it to pull back much more that that.
michaelH: @phgruver $ABBV $GILD Thanks for your input. Long term hold for me. I have a SS at 89.70 on the bal of my pos. May look to reload if it stabilizes
bRobert: @michaelH $ABBV $XLV And components weak with a small m top $IBB $XBI coming in
phgruver: @DBones808 $PFE With a 4% dividend, $PFE is a #VALUE stock. You can add it to your LT account and let it grow. You can trade around a core position, but I highly recommend you build a core position in some of the big pharma names. In addition to $PFE, I have $ABBV, $BMY and $GSK.
scottrades: Some #Earnings to he aware of this week: $AMZN $AAPL $AMD $FB $SHOP $BA $PFE $MCD $UPS $MMM $PYPL $HAS $GE $SPOT $V $APHA $EBAY $MA $SBUX $RTX $AZN $F $SAP $QCOM $CNC $MO $XOM $PG $ABBV $GOOG $TDOC $RPM $GILD $NOW $KHC $DXCM $BUD $CLF $PINS $ANTM $WING
Mikev200: @jee4416-trade $ABT I'm watching. I'd like a close above $100 with some volume. GL also watching $ABBV for a bounce, have LT in this one
phgruver: @jee4416-trade $ABT Actually, it's a pretty good looking chart, and this morning was a reasonable entry. If I weren't already long $ABBV, $BMY, and $PFE, I'd consider adding. This is one you can hold for the long term. Currently, $ABT is only paying $1.44/year, or 1.47%, so the dividend isn't that attractive.
bRobert: $XLV. Range breakout. flag pullback/retest. A+ test Many stocks we like will be moving it $UNH. $TMO. $AMGN $ABBV. 6. months sideways consolidation. The bigger the base.............
kohli1: @Dan, $ABBV - I have some position with cost basis of 82 and considering to add if stock were to breakout 101 level. Thoughts? Thanks
DAN: @kohli1 $ABBV Hi kohli1. I think you've got a good one going here. As I see the chart, it's not something that I'd be adding to at $101. The stock hasn't really based. It's just continuing to run in a series of oscillations, each rebounding off the 20-day moving average. I'd actually be looking to add to the position if it falls back to the 20-day MA. That's what has worked in the past. Earnings are in 9 days, so you've got to be mindful of that. But you've got a really good trading going, kohli1. Nice job!!! Dan
PRK: $ABBV Goes ex div today.
phgruver: @Kharrison67 Good dividend stocks change frequently, because they get overbought. Right now, the utilities $AEP, $DUK, $SO look pretty good, but $D has some question marks that need to be resolved before it's considered "safe". Some of the large pharma names , $ABBV, $BMY, $GSK, $PFE, also look good. $GSK and $ABBV are both in the 5% range on payout. Check the quarterly earnings against the dividend to make sure they can cover it. The BSD's and REIT's that usually dominate the income space aren't particularly safe, right now, because we don't know how badly the COVID displacement will hurt their earnings. High yielders aren't ever "safe" investments, but they have their place in an income portfolio. When all else fails, buy the $SPY or the $QQQ, after it's had a bad day or two.
sgr606: @mopick - thx for that info. Maybe small position in $BGS and larger position in $KHC. I have an account I want to invest in all div payers. So far, I have $T, $BX, $PFE and $ABBV, I have room for about 4 more.
Mikev200: $GLD added. $ABBV added LT account.
Mikev200: $ABBV added to leaps on bounce off 20d , LT
EricF: @Mikev200 $ABBV Likewise...good move!
phgruver: @babas Not @Dan, but I am primarily a long term #VALUE investor that is learning to trade short term. Most of my investments are semi-permanent, and generate significant income to fund my retirement. That said, I took advantage of the recent weakness to add to my positions in $D and $PFE. All the utilities are a little beaten down, but I particularly like $D, but I would also consider $SO on any pullback or sign of weakness. As for the drug companies, $PFE is buy-able RHRN. The divy is 4.56%. $BMY isn't quite as attractive, at 3.17%, and I also hold $ABBV at 5.12%. These last 2 didn't pull back as much as $PFE did, but all are, IMHO, good LT investments.
babas: @phgruver $D $PFE $SO $BMY $ABBV #VALUE Thank you for your advice. Not very close to retiring myself, the way things are going, but trying to prepare.
Danzguy: @babas $D $PFE $SO $BMY $ABBV #VALUE Good plan, man! I studied Dan, and others, for ten years before I retired. It gave me a heck of a jump start on my retirement hobby. The hard part is forcing myself to exercise! You just HAVE to do that! Trade'em well!
bRobert: $ABBV. Oozing out.to new highs. Solid earnings/revenue growth. 5% div kicker. $125. target. from a strong WEEKLY base
bRobert: $ABBV. nh.
1winkie: @bRobert $ABBV Bot this for the divvy - on its way to $100
bRobert: @1winkie $ABBV $125
PRK: $ABBV Now overtook the February high. I'm long this stock.
msing3: @bRobert $ABBV Thx for the heads up on $DFEN, looking to add on this pullback. Any insight on depth of pullback ? Long from below.
debeers: $ABBV vs $GMAB- i had been watching $ABBV for some time and the co is rock solid but IMO, the performance for such a great franchise is a substandard 8.62% year to date. I thought to myself, "self, what if i could find something in the oncology ...
cmaxwel1: @debeers $ABBV $GMAB ($ABBV, $ABT), I have been long term holder. You can buy and hold this stock for long term.
Herb: @debeers $ABBV $GMAB Are you still in $GNRC? Will it take off again when the CA fire season starts again, or is it yesterday's news?
bRobert: @cmaxwel1 $ABBV $GMAB $ABT I have one word. BOTOX Long $ABBV calls
phgruver: @babas $ABT At 1.6% dividend, you are relying on growth for your return. That's fine, but I'm in $BMY, $PFE, $GSK and $ABBV, all of which pay better long term.
bRobert: $ABBV. breakout continuation. $125 target. Cheap calls
Nepenthe: $ABBV $APT Back in both...
SlimChance: @Nepenthe $ABBV $APT thanks!
Visit the Trading Forum to join in the discussion.
| | |
| --- | --- |
| Stock Price | $USD 114.91 |
| Change | -0.15% |
| Volume | 2,793,260 |
AbbVie Inc is a research-based biopharmaceutical company. Its products are used to treat diseases including rheumatoid arthritis, psoriasis, Crohn's disease, HIV, cystic fibrosis complications.
Request Video of ABBV
Already a member?
Sign in here.
Earnings
October 29th, 2021 - 2021 Q3 Earnings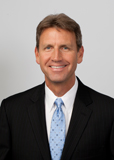 Dan Fitzpatrick
Stock Market Mentor gives you EVERYTHING you need to succeed in the market; all in one place. How easy is that? Dan Fitzpatrick and his elite community of traders share trading ideas, strategies and much more. Dan Fitzpatrick--a world class Technical Analyst, trading coach and regular CNBC contributor--gives you access to all of this with a 30 day trial membership for just $7.77. Get started TODAY and start trading better TOMORROW with the following premium content:
Nightly video Strategy Sessions with a game plan for tomorrow
Got a stock you want Dan to look at? Just ask.
Patent pending video alerts instantly delivered to you when one of Dan's trading signals is triggered. This is not your typical price alert. This is a short video explaining the action you need to take to make money. No more "Woulda, coulda, shoulda"
Access to over 82,200 stock analysis videos
Access an ever expanding library (82,200) of educational videos that will save you time and make you money
Join a team of friends and traders that have one thing in common; a burning desire to succeed.

Become a Member Today!
Gain immediate access to all our exclusive articles, features, how-to's, discussion group and much more...
Satisfaction Guaranteed!
Your Stock Market Mentor membership comes with a 30 day, no questions asked, 100% money back guarantee!