First Majestic Silver Corp. (Canada) (NYSE:AG)
Bands Volume 200 SMA 50 SMA 20 SMA Videos Alerts Articles Events

Momentariness: $AG Nice day for the other medal.
DrScience: $AG Second stage really kicking in now. Accelerating off the 200 DMA, up 10%. Was able to roll MAR 15 Calls out to APR 15'for more credit. SOLD -4 CALENDAR AG 100 15 APR 22/18 MAR 22 15 CALL @.47 ISE
woodman: @DrScience $AG - $EXK same chart.
DrScience: $AG Rolled another out a month. SOLD -1 CALENDAR AG 100 14 APR 22/18 MAR 22 15 CALL @.48
DrScience: @woodman $AG $EXK They both report on Thursday. Won't affect past earnings, but NEXT earnings report should be stellar if they can capitalize. Hoping they're selling a lot of their hoarded silver as prices move higher.
woodman: @DrScience $AG $EXK - Thanks, Doc.
Bert953: @woodman $AG $EXK Silver ran like a scalded dog this morn. Thankfully I was in $HL from a few days ago. arrg.. selling off I'm out!
yammi55: What a reversal in silver miners. Silver is still up like 4% and $SILJ has reversed almost all the gains in about 40 minutes. Nasty reversal candle in $AG.
DrScience: $AG coming up to test the 200 DMA. Earnings on 3/10 BMO
DrScience: $AG giving a bounce from the 8 EMA, but 200 DMA overhead at $13. It's going to take more bad news for stocks to push through that level.
scottrades: My notes: $SPY We're going to look at a lot of Shiney Rocks tonight $QQQ Needs to firm up, quick. $GLD Wow! $SLV Testing the upper trendline $GDX Power move on Volume. $GDXJ Also working. #Crypto Not acting like Gold but we finally got our 40K Test. Now let's see if it holds. Some Miners that are working well: $NEM, $AEM, $EGO, $WPM, $PAAS, $SSRM, $FNV, $GOLD, and $AG $FCX Looking for a handle. $SBLK Power move, consider profits. $GOGL Needs a rest $ZIM in consolidation $EGLE Testing the highs. $BYD Flag $PLAB Earnings Next week $HES Watch the 8EMA $DVN Still in an uptrend $PXD Great volume today
1993dean: @scottrades $SPY $QQQ $GLD $SLV $GDX $GDXJ $NEM $AEM $EGO $WPM $PAAS $SSRM $FNV $GOLD $AG $FCX $SBLK $GOGL $ZIM $EGLE $BYD $PLAB $HES $DVN $PXD #Crypto
traderbren: @scottrades $SPY $QQQ $GLD $SLV $GDX $GDXJ $NEM $AEM $EGO $WPM $PAAS $SSRM $FNV $GOLD $AG $FCX $SBLK $GOGL $ZIM $EGLE $BYD $PLAB $HES $DVN $PXD #Crypto Hey Scott -- I'm not sure whether there's any merit to the 8 ema / 22 ema crossover as a potential buy signal.... but would be curious to hear your thoughts/observations on your #BTC chart. Thanks, B
DrScience: $AG in the second day of bounce making it back to the 50 DMA. I sold some DEC 15 Calls @ .15 against stock positions from October low, and will cover more, especially on a move to $13.
DrScience: #SilverAndGold Burl Ives Christmas song in your head? And, it's not even Thanksgiving yet! /GC $GLD $NUGT $SLV $AG
bRobert: @DrScience $GLD $NUGT $SLV $AG #SilverAndGold $GDX $40 target Long $NUGT $80
jeff_free69: @DrScience $GLD $NUGT $SLV $AG #SilverAndGold Oh yeah getting to be that season. $GOLD $GDX too . seems they all like inflation ?
DrScience: $AG looking at a higher high, higher low, higher high scenario this morning.. While a paltry 1/2 cent dividend is no reason to buy the stock, earnings release is in the past and inflation fears are giving the stock a nice run off the long-term buy zone. The monthly chart shows nicely how things stand.
DavidM: @humble $SPY $PAAS $AG $EXK $FSM $SIL is a silver miner ETF
Explorer: @humble $SPY -- $SLV $AG $WPM -- google silver stocks for a giant list -- good trading....
DrScience: $AG higher high, higher low, and now a higher high above the 50 DMA. Looking for a move back to the 200 DMA. And ... just one of many things to worry about is earnings on NOV 4.
DrScience: $AG up 7.5%. Now trading above the 50 DMA on inflation news and production comments.
Explorer: @scottrades $SLV $GLD Sector ETFs vs Individual Stocks $GOLD $WPM -- Yes, did see the video (got it HH / HLs) -- ?my question is more general -- ? Do ETFs show an early sign of sector rotation vs. Individual Stocks? I posted earlier this week --AU and AG / Miners --All Up 2%+ Today -- $EXK $MAG $AG $GDXJ $BHP $SLV $GDX
Explorer: AU and AG / Miners --All Up 2%+ Today -- $EXK $MAG $AG $GDXJ $BHP $SLV $GDX $GOLD
DrScience: $AG fell from JUN highs after "transitory" inflation fears were quelled. The stock has consolidated around the $12 level. I've restarted a stock position with a stop below 11.75. CMF is still a bit anemic, but manageable as the stock continues to consolidate. With the dollar ($DXY) at the top of the recent range, any weakness will benefit $XLE, $XME issues. But be aware of economic issues ahead as Congress has a full agenda over the next week.
Ajax4Hire: @GOOSE $AG $MGM $WKHS $UPST Thanks for the clarification(*=covered). Judging by the weekly call option volume, someone(s) expecting a big move in $WKHS For me, the big concern for $WKHS is relative symmetry of Put/Call volume; options indicate moderately good-sized move is coming but do not indicate direction. Kudos for getting a fill @$17.50($1.03) higher than $16.50($0.79), wow!
GOOSE: EXPIRATION FRIDAY, 7/2/21 & other comments. * = covered option. PLEASE note: All of these trades are Short Calls. I haven't BTO a Long Call in over 50 years of trading. ;>) I don't do Debit Verticles. $AG 17.0 CALLS STO @.25 $MGM 43.50 CALLS STO @.47 $WKHS 16.5 CALLS STO @.79 * $WKHS 17.5 CALLS STO @1.03 * $WKHS 18.5 CALLS STO @.79 * $WKHS 19.0 CALLS STO @.70 $UPST 130.0 CALLS STO @3.70 * $UPST 131.0 CALLS STO @3.30 * $UPST 140.0 CALLS STO @5.40
AndStars: @GOOSE, are you still long $AG? I've been waiting for an up day to sell more calls against.
GOOSE: Expiration Friday, 6/25/21 $AG 17.0 CALLS STO @.25 $UPST 110 PUT STO 2.15 $UPST 130.0 CALLS STO @2.35 $UPST 140.0 CALL STO @5.40 $WKHS 17.0 CALLS STO @.70 $OXY 30.0 CALLS Stock will be called away
GOOSE: $AG STO 7/2/21 17.0 CALLS @.25
GOOSE: EXPIRATION FRIDAY, 6/18/21 All options expired except where noted. * denotes covered option $WKHS16.0 CALLS STO @.50 $UPST 135.0 CALL STO @2.05 a 2 day trade $SENS 4.5 CALLS STO @.40 $SENS 5.0 CALLS STO @ .34 @$SCR 20.0 PUTS, 17.5 PUTS. 22.5 CALLS, 25.0 CALLS, 30.0 CALLS, STO .95, .35, 1.50, .80. .40 $MGM 43.5 CALLS STO @.65 * $JBLU 21.0 CALLS STO @.34 * $AG 19.0 CALLS STO 2.34 $OXY 30.0 CALLS STO 2.39 * $STAA 135.0 CALL STO 4.10 *
DrScience: $AG taking a hit along with Silver (/SI) as the Dollar ($DXY) makes a second big jump out of a volatility squeeze to test its 200 DMA. I bought more $AG at $16.75 and covered with JUL 25 (Weekly) 18 Calls @ .25.
DrScience: $AG Hi-Ho-Silver. bouncing from the 20 DMA. Here's an 8-day #CoveredCall to get going back to recent highs. $AG 18-Jun-21 19.00 Covered Call @ 17.82 with 8 DTE --- Cash Settled Account (IRA) ==================== Buy 100 Shares at $18.19: $1818.50 Sell 1 18-Jun-2021 19.00 Strike Call at $0.365: ($36.50) Capital Required: $1,782.00 Cost Basis (Break Even): $17.82 Maximum Gain: $118.00 Return on Investment (ROI), if exercised: 6.62% Annualized Return: 1764.10% Margin Account ==================== Buy 100 Shares at $18.19: $909.25 Sell 1 $19.00 Strike Call at $0.37: ($36.50) Capital Required: $872.75 Possible Cost of Broker Carry at 7.00%: $1.40 Cost Basis (Break Even): $17.83 Maximum Gain: $116.60 Return on Investment (ROI), if exercised: 13.36% Annualized Return: 30438.10%
GOOSE: TRADES: $SCR STO 6/18/21 20.0 PUTS @1.10 (Earlier today) $SCR STO 6/18/21 20.0 PUTS @.65 Thanks to @Lou for this name. $MGM STO 6/18/21 43.5 CALLS @.65 $MGM STO 6/18/21 41.5 PUTS @.30 $AG STO 6/18/21 19.0 CALLS @.34 Thanks to @DrScience for this name.
DrScience: $AG #Covered Call Here's a 9-day trade as the stock consolidates around the 20 DMA... $AG 18-Jun-21 18.50 Covered Call @ 17.21 with 9 DTE --- Cash Settled Account (IRA) ==================== Buy 100 Shares at $17.57: $1757.00 Sell 1 18-Jun-2021 18.50 Strike Call at $0.360: ($36.00) Capital Required: $1,721.00 Cost Basis (Break Even): $17.21 Maximum Gain: $129.00 Return on Investment (ROI), if exercised: 7.50% Annualized Return: 1775.31% Margin Account ==================== Buy 100 Shares at $17.57: $878.50 Sell 1 $18.50 Strike Call at $0.36: ($36.00) Capital Required: $842.50 Possible Cost of Broker Carry at 7.00%: $1.52 Cost Basis (Break Even): $17.23 Maximum Gain: $127.48 Return on Investment (ROI), if exercised: 15.13% Annualized Return: 30223.39% Projected Ex-Dividend Date: 5/14/2021 Dividend Amount: $0.0045
DrScience: $AG moving out of consolidation after yesterday's false flag at $17.60 resistance. Big volume in tomorrow's expiration at the $18-strike. This could hold a lid on price through expiry.

Inflation jitters has the price of Gold and Silver on the move ...
Bwhitty: @DrScience $AG Thx for sharing always appreciated 👍
scottrades: Mining stocks holding up. $AG $EGO $GDX
Momentariness: Buying some $AG
gtr89: $PAAS and $AG just shy of HOD
scottrades: My #Swing notes: $SPY Bumpy week but a strong close. $QQQ Lagging the SPY $IWM / $TNA Tight like a Tiger $GLD / $GDX A little extended, looking for a PBB. #Bitcoin Trying to break out of its current range. Did you get my Crypto Email? $XME Extended but working great. $XLE Great volume $MOS Still working. $FCX Working. $SBSW Bought some today. $AG Trying to get back above the 50 Day. $TSLA Wait for a strong close with volume. $PYPL Around the 50 day but no power. $GOOGL Not yet. $FB Not yet. $GM Mentioned last night, basing along the MAs $HZO COTD from last night, trade is working. $LB Great volume, watch 68.40 $ZUMZ MAs are curling. $PXD Working $CPE Watch 42 $FANG Tightening up.
mradams0621: $AG volume
scottrades: #Silver Miners are popping. $PAAS, $SVM, $EXK, $MAG and $AG.
maracom: @scottrades $PAAS $SVM $EXK $MAG $AG #Silver I'm long $PAAS. Just recaptured the 20SMA, not too late to buy
JosephM: @scottrades $PAAS $SVM $EXK $MAG $AG #Silver lot of choices. Will see how these close/volume before jumping at shiny objects.
scottrades: My #Swing notes: $SPY Holding the 8EMA. $QQQ Tech leaders are weak. #Bitcoin Trying to hold the 50 Day. #Ethereum ATH $SMH Under the 50 $XHB Holding in trend. $XLE Nice bounce off the 50 Day. $XME Great volume $GLD Held the gap $GDX Under the 200 Day but good volume. $SLV Strong move on volume. $PAAS Earnings coming up. $EXK Earnings coming up. $AG Earnings coming up. $AA Holding the 8EMA $FCX I still have some working. $CLF Daily Flag. $TX Support at the 21 EMA $LEN Nice base. $KBH Watch 50.25 $LOB Holding the 50 Day on Volume. $MOV Good volume. Along the MAs. $ANF Volume today and support at the 21 EMA. $URBN Watch for a move above the slope.
DrScience: $AG back above the 50 DMA. Adding to position with another #CoveredCall to hold over earnings, tentatively scheduled for the middle of next month. $AG 21-May-21 19.00 Covered Call @ 16.34 with 45 DTE --- Cash Settled Account (IRA) ==================== Buy 100 Shares at $17.14: $1714.00 Sell 1 21-May-2021 19.00 Strike Call at $0.81: ($80.50) Capital Required: $1,633.50 Cost Basis (Break Even): $16.34 Maximum Gain: $266.50 Return on Investment (ROI), if exercised: 16.31% Annualized Return: 240.70% Margin Account ==================== Buy 100 Shares at $17.14: $857.00 Sell 1 $19.00 Strike Call at $0.81: ($80.50) Capital Required: $776.50 Possible Cost of Broker Carry at 7.00%: $7.40 Cost Basis (Break Even): $16.41 Maximum Gain: $259.10 Return on Investment (ROI), if exercised: 33.37% Annualized Return: 933.51%
DrScience: $AG Wainwright raised PT to $19.50 this morning; maintained Buy rating (of course)! Their PT back in OCT 2020 was $16. So, if their prognostication skills and accuracy hold, the stock should see their PT sometime around SEP. Looking to get involved? Try this 15-day ATM #CoveredCall to get started. $AG 16-Apr-21 16.00 Covered Call @ 15.40 with 15 DTE --- Cash Settled Account (IRA) ==================== Buy 100 Shares at $16.20: $1619.50 Sell 1 16-Apr-2021 16.00 Strike Call at $0.80: ($79.50) Capital Required: $1,540.00 Cost Basis (Break Even): $15.40 Maximum Gain: $60.00 Return on Investment (ROI), if exercised: 3.90% Annualized Return: 153.46% Margin Account ==================== Buy 100 Shares at $16.20: $809.75 Sell 1 $16.00 Strike Call at $0.80: ($79.50) Capital Required: $730.25 Possible Cost of Broker Carry at 7.00%: $2.33 Cost Basis (Break Even): $15.42 Maximum Gain: $57.67 Return on Investment (ROI), if exercised: 7.90% Annualized Return: 535.72%
DrScience: $AG Good news! 10M share buyback in the coming year.

VANCOUVER, British Columbia , March 18, 2021 (GLOBE NEWSWIRE) -- First Majestic Silver Corp. ("First Majestic" or the "Company") announces that it has received regulato ...
DrScience: $AG #CoveredCall The stock moved off the 50 DMA on Friday and is testing the 20 DMA now. Look at an April CC to take advantage of inflation expectation, interest rate pullback, and/or a lower USD -- take your pick. $AG 23-Apr-21 20.00 Covered Call @ 16.33 with 39 DTE --- Cash Settled Account (IRA) ==================== Buy 100 Shares at $17.24: $1,724.11 Sell 1 23-Apr-2021 20.00 Strike Call at $0.92: ($91.50) Capital Required: $1,632.61 Cost Basis (Break Even): $16.33 Maximum Gain: $367.39 Return on Investment (ROI), if exercised: 22.50% Annualized Return: 568.30% Margin Account ==================== Buy 100 Shares at $17.24: $862.06 Sell 1 $20.00 Strike Call at $0.92: ($91.50) Capital Required: $770.56 Possible Cost of Broker Carry at 7.00%: $6.45 Cost Basis (Break Even): $16.39 Maximum Gain: $360.94 Return on Investment (ROI), if exercised: 46.84% Annualized Return: 3543.71% Projected Ex-Dividend Date: unconfirmed Dividend Amount: unconfirmed
andygood: @DrScience $AG #CoveredCall the apr 16th $19 can be sold for .90 ~ isn't that a better idea since you tie up your money for less time and make roughly the same?
DrScience: @DrScience $AG #CoveredCall There's possibly a dividend announcement sometime between now and earnings release, but it may not happen until after the report. I wanted to take advantage of some price dislocation on the uncertainty and a week of probing the middle ground before trying for the upper Bollinger band resistance level.
DrScience: $AG #CoveredCall This silver miner continues to consolidate after the reddit run messed up the chart. Bollinger bands are contracting as the 50 DMA moves to catch up. IV is still high @ 83%, so selling premium is still a possible winner. Here's a ...
tommymac: @DrScience $AG #CoveredCall Thank You for posting these trades. I am not a options trader but I'm going to take you up on one of these trades in my retirement account (only account). I will enjoy studying them in the mean time. Cheers
joelsg1: @tommymac $AG #CoveredCall Schwab and I think all brokers won't allow option trades in an IRA account. So, you might want to open a separate account with appropriate authorization (3 levels) in preparation for option trade. Takes some time to complete process.
tommymac: @joelsg1 $AG #CoveredCall OK, ya thanks. I'll have to look into it.
DrScience: @joelsg1 $AG #CoveredCall You can trade options in an IRA. It's all on a cash basis, however -- no margin. But, like you said, you need to be approved for option trading. The only thing you can't do is sell naked calls and puts (level 4), but you can buy calls, and puts, buy covered calls and sell cash-secured puts, married puts, etc. (level 2), and buy and sell call and put spreads (level 3).
CraigReynolds: $AG Just added for a full position in $AG. Silver going higher (((I Hope))))
DrScience: $AG up 8%, and breaking out after FEB OPEX pressure release and Revenue and Earnings beat. Long-term downtrend line is in the rearview mirror, There's that $25 reddit-fueled high distorting the near-term charts, but the weekly/monthly charts are looking good for pullback buys.
DrScience: $AG Rolled a FEB 15 Covered Call to APR 16 CC @ .52 to bypass earnings release set for tomorrow morning. This was one of those low cost basis tranches that got away during the /rWallStreetBets excitement.
traderbren: $SLV - poised to move higher from here. Also long $AG which looks constructive.
debeers: @ScottT $TMO -i made a rousing 2% as opposed to the $AG position...........'nuff said.
debeers: $TMO/$AG-@ScottT-we are focused on returns. One is a mediocre co and one is a world class company. Today, no one cares. $TMO was a blowout. made a rousing 2% and change on it. $AG- in my opinion is a mediocre co. The market is what it is and $AG is already up over 30%.
ScottT: @debeers $TMO $AG Agree. "Nuff"
gtr89: $AG up 39% pm
DavidM: @gtr89 $AG https://finance.yahoo.com/news/first-majestic-gets-break-opening-011605204.html
gtr89: @DavidM $AG Thanks for the link
nathan09: $AG halted????
kbrowe: @nathan09 $AG Yep, on the short squeeze list.
nathan09: $AG Breaking out of big cup and handle with good volume. Don't know why.
DrScience: @nathan09 $AG Maybe WallStreetBets got wind of their latest production numbers. 🤪
DrScience: $AG this Hotdog pattern has Clara asking "Where's the Beef?"
DrScience: $AG Otto bought a low-risk entry off the 50 DMA; working nicely today. Will look to sell FEB 14 calls against the stock as IV is 65% and premiums should expand nicely on a move through $13. Earnings are scheduled for 2/18.
Explorer: $NET $AMD $NVDA $WBA $AG $MU $XHB $NET $NAIL $PENN -- All running up into the close -- Thanks @Scott for the idea to monitor holding through the close
DrScience: $AG Sold some FEB 13/15 BuCS @ .90 and 1.00, bought @ .53.
DrScience: $AG #CoveredCalls Rolled some JAN 12 Calls to FEB 12 Calls @ .50 credit, lowering cost basis on this tranche to under 3.00.
DrScience: $AG We're not in Kansas anymore, Toto. The stock is continuing to find buyers, breaking out of consolidation after the bull flag failure last week. For a short-term rental on Dorothy's silver slippers for a possible longer-term hold, try the JAN 14 # ...
DrScience: $SLV and $GLD, $AG and $NUGT Burl Ives singin' the praises of gubment stimulus. https://www.youtube.com/watch?v=azcj749wMIU
Sher: $AG – Like the silver charts – Day one of phase 3 reversal underway - Opted to go long Jan. $12 calls. $EGHT - PT increase to $40 from $25 - Currently trade, $33.18 – Initiated new position. $PLTR – Better late than never, I think – Put on a few Jan. calls – Chart has that "pinch/pop" look… My better performers, today: $ALB, $BE, $EWW, $FSR, $ICLN, $TDOC, $TECK and $XLE…
DrScience: @Sher $AG Hi-Ho-Silv... Don't feel like the Lone Ranger! $AG as been in my portfolio for over a year now. Five hundred days through thick AND thin with Covered Calls since August of 2019. Stock was at 10.50 then, and return on that initial buy's cost basis is over 100% for trading once a month (or a quarter). The company had a number of issues to resolve with Mexico; hopefully, they're in the rear-view mirror. Addition of a dividend next quarter is welcome, too. Now, if we could see the silver metal back up at $40/oz, we'd be "walkin' in tall cotton!"
DrScience: $AG Hi-Ho-Silver! Flag breakout. Testing R1, but it could be just the start of a walk up the upper Bollinger band.
scottrades: $AG one of the better looking $SLV charts today. Breaking out of a downward slope. A little extended now, but look for a Pullback to support.
DrScience: @scottrades $AG $SLV Big picture... I like the long-term chart. We failed at the (albeit, arbitrary) downtrend line during the Summer. But, money has been flowing into the stock for over a year and a half. The recent addition of a (small) dividend should cause some more buying . I'm looking to get paid every month as CC trades have been working quite well.
DrScience: $AG Rolled out and up DEC 11/JAN 12 Covered Calls @ .13 CR. This roll extends holding to 513 days and cuts overall cost basis on one tranche to 6.29, and another to 4.30. A new dividend policy to be instituted in Q2-2021 will tack on a bit more going forward.
DrScience: $AG good volume yesterday, and moving back above the 50 DMA. Stock has room to grow -- 12, then 14.50. I've been writing covered calls on this stock for several years, but the volatility over the past year has really boosted the yield. Check out the monthly chart. Monthly volume is above average, and accumulation of basic materials is growing. The $12 level is key. If breached on the 4th attempt this year, the stock would put a decade-long downtrend line in the rearview mirror.
scottrades: Good morning Team! Stocks are opening lower this morning as the choppy market continues. Looking for the $QQQ to hold above the 50 Day MA and looking for the $SPY to hold above the 8 EMA. Once again I'm staying nimble and looking for stocks mo ...
Bwhitty: @JosephM $SPY $PAAS $DRD $SLV $WMT $AG $WMT has PB to previous resistance. It could still takeoff. But I am with you, I got into some to early this morning.
JosephM: $SPY...going short small. Today I've been wrong. $PAAS/$DRD/$SLV/$WMT/$AG...at least I'm admitting it quickly now.
DrScience: $AG First Majestic Silver, not quite as shiny as gold, is up 8.5%. Me likee that the company reported Q3 EPS and sales results were up year over year. Q3 EPS $0.12 up from $0.06 YoY, sales $125.90M up from $97.00M YoY.
lostsheep: @DrScience $AG I took $PAAS on the reversal candles and break of downtrend line. Will probably get a retest to see if it's real
nathan09: @DrScience $AG Thank-you for the info. I have been long.
scottrades: Some Silver #Miners are setting up nice here guys. $SLV $FSM, $SVM, $AG, $PAAS
JosephM: $AG/ $PAAS...similar patterns...break of resistance.
jr3345: $AG - gapped up from the 200 DMA. long
vatradergreg: Added on to my $SQ position making it full. Started $FB more on the WEEKLY viewpoint. As @bRobert has mentioned, this is acting very orderly and offering a nice entry. Stop at $260.31 Re-started $REGI with its breakout of $44.45 surpassed. I think this stock has room to run a bit. Long $AAPL, $AAWW, $AG, $AMD, $FNV, $FTCH, $GDX, $LIT, $MAXR, $ODFL, $PSNL, $SILK, $SLV, $SNAP, $SQ. Looking to pair down some of these as I have too many positions on.
nathan09: $AG - tight squeeze at the 50 dma $KL - looks very tempting Watch Dollar
vatradergreg: Started a few this morning; still in the mindset that cash will continue to be my biggest position. $AG-silver play $MAXR-the WEEKLY and DAILY coincide. Still long $ODFL, $AAWW, $FNV, $FTCH, $GOLD, $PSNL, $SILK, and $SLV Hope everyone had a great weekend and good luck on a new week.
Mikev200: $AG hit hod
DAN: ...
$AG -- Alert $12.60
$NLY -- Q3 dividend of .22 cents last Friday. High volume on this GSL stock.
$WKHS -- Scott covered on Friday . I also covered last week. Working its way out of a squeeze on volume. Good stock to own.
$PENN -- Squeeze continu ...
jsdpie: @DAN $NKLA $TSLA $SPX $NDX $DKNG $MYOK $GDXJ $GOLD $FNV $AEM $AG $NLY $WKHS $PENN $NOW $AMZN
Visit the Trading Forum to join in the discussion.
| | |
| --- | --- |
| Stock Price | $8.37 |
| Change | 2.95% |
| Volume | 6,723,340 |
The Company is engaged in production, development, exploration, and acquisition of mineral properties with a focus on silver in Mexico and owns three producing silver mines, the La Parrilla Silver Mine, the San Martin Silver Mine & the La Encantada Mine.
Request Video of AG
Already a member?
Sign in here.
Earnings
August 15th, 2022 - 2022 Q2 Earnings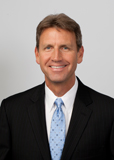 Dan Fitzpatrick
Stock Market Mentor gives you EVERYTHING you need to succeed in the market; all in one place. How easy is that? Dan Fitzpatrick and his elite community of traders share trading ideas, strategies and much more. Dan Fitzpatrick--a world class Technical Analyst, trading coach and regular CNBC contributor--gives you access to all of this with a 30 day trial membership for just $7.77. Get started TODAY and start trading better TOMORROW with the following premium content:
Nightly video Strategy Sessions with a game plan for tomorrow
Got a stock you want Dan to look at? Just ask.
Patent pending video alerts instantly delivered to you when one of Dan's trading signals is triggered. This is not your typical price alert. This is a short video explaining the action you need to take to make money. No more "Woulda, coulda, shoulda"
Access to over 88,500 stock analysis videos
Access an ever expanding library (88,500) of educational videos that will save you time and make you money
Join a team of friends and traders that have one thing in common; a burning desire to succeed.

Become a Member Today!
Gain immediate access to all our exclusive articles, features, how-to's, discussion group and much more...
Satisfaction Guaranteed!
Your Stock Market Mentor membership comes with a 30 day, no questions asked, 100% money back guarantee!